November 21 - 27, 2021: Issue 519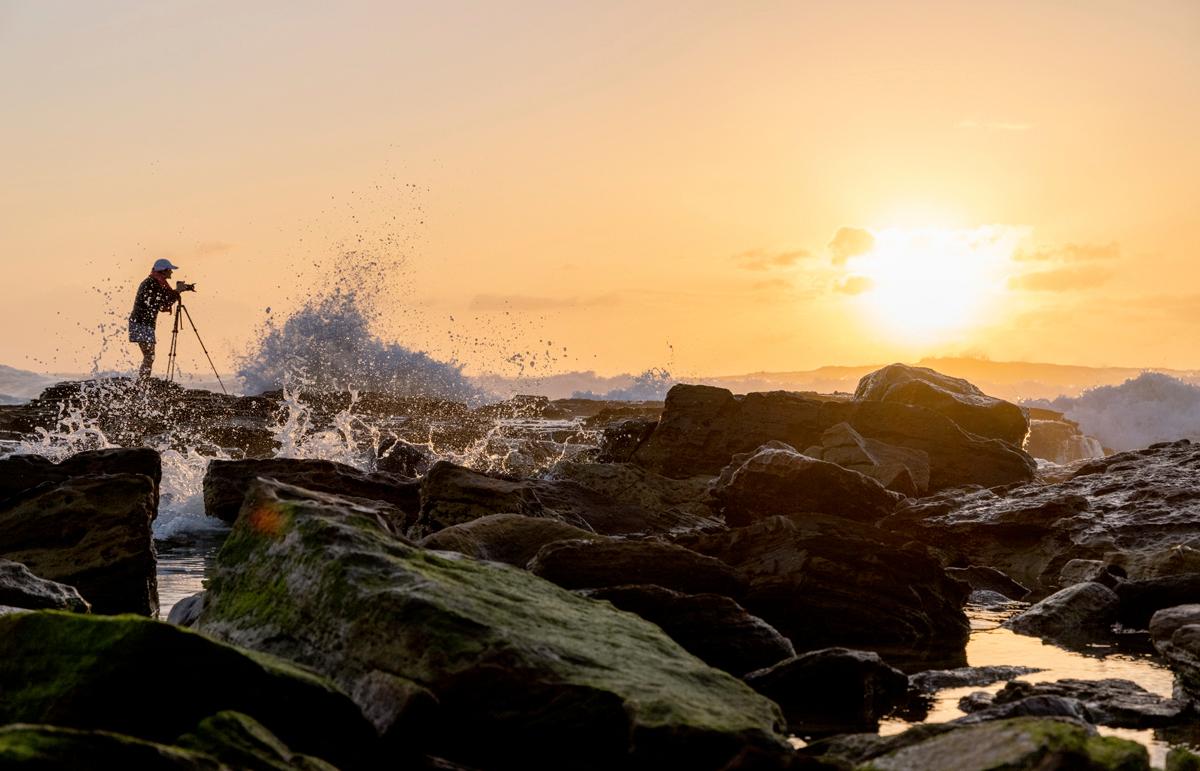 Soliphilia is the solidarity needed between all people to take responsibility for the protection of loved places as well as returning damaged environments back to places that create solace ( Albrecht 2020b)

In March 2020, with travel restricted due to Covid-19, I began exploring my naturally diverse home in Pittwater every sunrise by foot or bicycle, capturing a digital or analogue photograph or film. At the time our perceptions of the world and our place within it were shifting and to stay anchored and connected I found images that expressed my gratitude and joy. I also began exploring my own sense of belonging and deep connection to particular places. This daily practice has led to a greater appreciation of Pittwater, our community and the importance of caring for each other and country.
This exhibition represents a personal journey which shares universal themes. As more people recognise the earth as our 'home' we see shared interests, beliefs and values leading to collective investment in protecting our natural systems. Learning from Indigenous wisdom and knowledge, and looking after these intricate relationships could form a platform for collective thinking and future action.
'Soliphilia' embodies four collections. The first, 'Embrace' is centred around the Northern Beaches Rock pools and rock platforms. With uncertainty everywhere, I found joy in the one certainty that the sun would still rise every morning. The images capture this special time of day, it's positive energy and freedom, something that was important to remember as the world closed in with lockdowns. I often used a Holga plastic lens camera, cross processing out of date Velvia film to bring the unexpected to the images.
The second collection, 'Being' focuses on the natural bushland in Pittwater. Here I spent many hours over winter, exploring and connecting with it's beauty and history. Feeling deep connection to places in Pittwater has also come with unease as, like Peter Read in his insightful book Belonging (2000), I've questioned our unresolved history of colonisation. I feel connected to places that Indigenous communities are currently fighting for recognition of their ownership. ''Do I have the right to belong in this soul country?'' (Read 2000 p.9). The D'harawal story of Talara' tingi tells how the Flannel flower represents change and new beginnings (Bodkin 2006). With its rays of sunlight comes hope that we will move forward together, collectively finding solutions to navigate our new reality. Inspired by the natural world, it's fragility and our connections with it, I am experimenting with early processes including cyanotypes and salt printing. Returning to these first photographic processes and slow thoughtful image making helps to recreate a feeling of historical belongingness. Images in this collection include cyanotype prints toned with natural bush dyes.
In December, Avalon became the Covid -19 epicentre and our community went into strict lockdown. The third collection in this exhibition is 'Belonging' and celebrates Avalon, it's unique environment, wonderful people and the connections we share. The image titled 'Swan Song' captures Warren, Ross and Geoff who have swum together every morning for over 30 years. Here they reflect on their swim, their last for a while as the next day Geoff went into two week isolation. ' Blessed' expresses my extreme gratitude to Matt and Paul, friends who came with me on an exceptionally wet morning as I was determined not to miss a sunrise.
The fourth collection created during the winter lockdown 2021 is 'Beyond', taken during this winter lockdown, portrays the swimming and surfing communities around the Avalon Rock pool. The images capture peoples interactions with the natural world, timeless connections, which are physical but also deeply emotional and spiritual. ' Beyond ' is a celebration of belonging and a coming together to look after each other, through a time of uncertainty.
The exhibition Soliphilia, representing all four collections opens on Tuesday night at Art Gallery on Palm Beach.
The book 'beyond' can be purchased through www.turtlepictures.com.au with $10 from every sale going to One Eighty.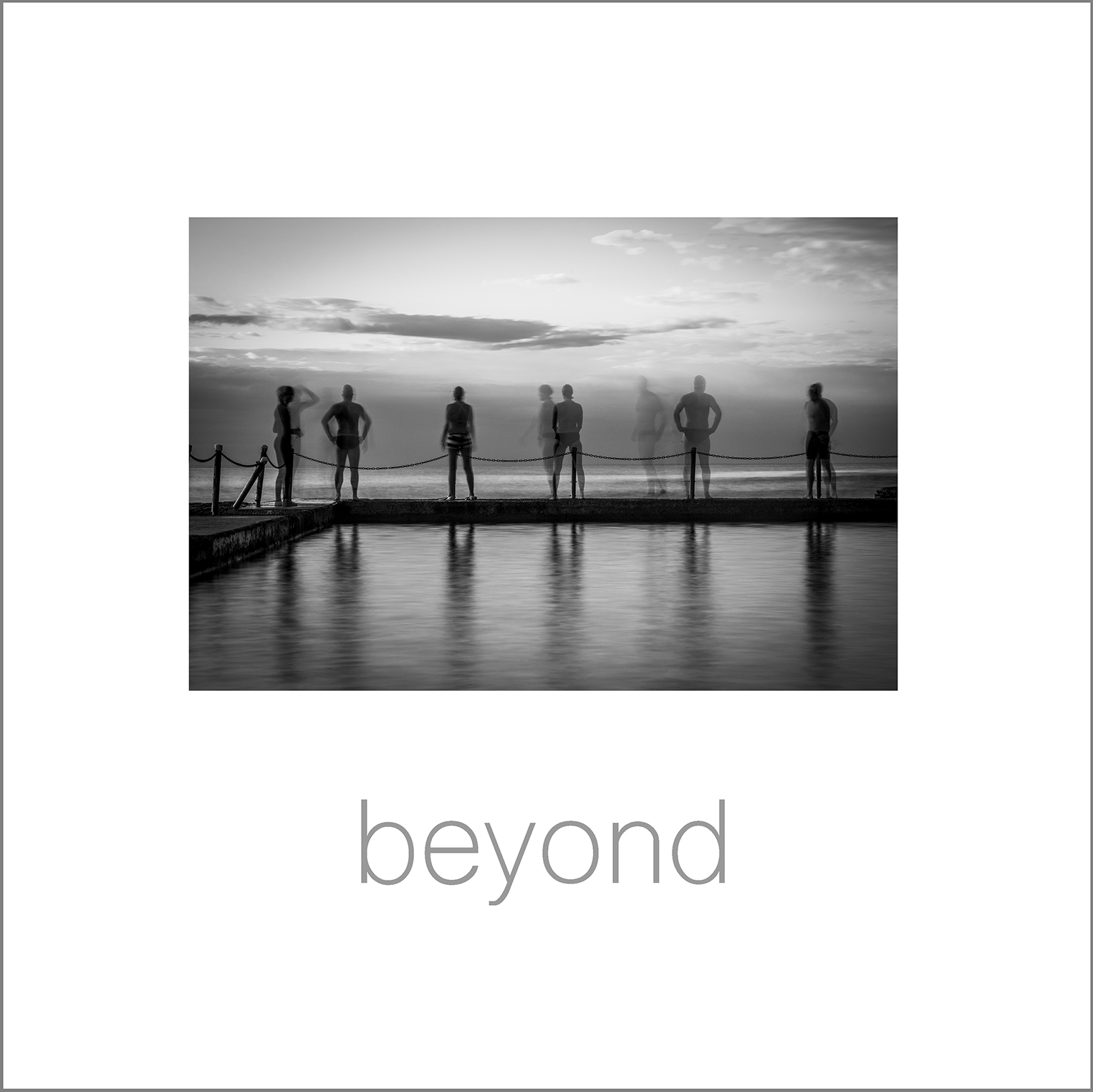 References
Albrecht, G Spring 2020b 'Negating Solastalgia: An Emotional Revolution from the Anthropocene to the Symbiocene' American Imago, vol 77, no 1, pp. 9-30, accessed 4 September 2020 from ProQuest ISSN: 0065-860X
Read, P 2000, Belonging: Australians place and Aboriginal ownership, The Press Syndicate of the University of Cambridge, Cambridge.
Bodkin, F., Robertson, L., 2006 D'harawal Seasons and Climatic cycles ISBN 978-0-9804810-1-3