September 4 - 10, 2022: Issue 553
Why Soibada as a sister village for the Northern Beaches?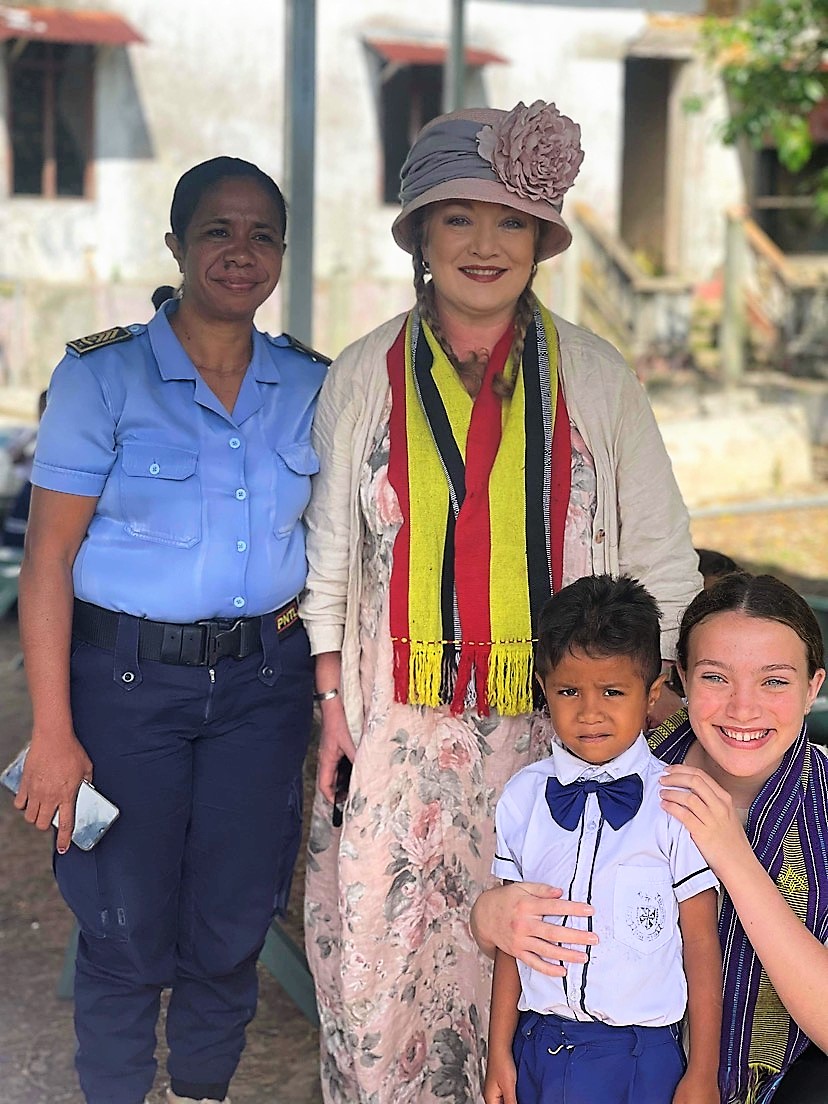 The little boy in the pic with Tamara and Armelle Harding is Graham Sloper
Since 2009 our community on the Northern Beaches has been reaching out in friendship to the tiny village of Soibada in Timor Leste (formerly East Timor). The development of this relationship was truly organic and has a sense of serendipity about it. Nobody set out to find a "friendship town" it just organically happened…………..and it continues to do so.
Local veterans often represent the Avalon Beach RSL Sub Branch at ANZAC Day ceremonies at schools on the Beaches. One year, as I spoke at Maria Regina Catholic Primary School I tried to focus the children on the role the Australian Defence Force plays in Peacekeeping, or Peacemaking, rather than the violent warfare they so often see in movies. "Where did you do this?" asked young boy. "East Timor" I said. Half a dozen voices called out "where is that?". The interest amongst the students was so intense that I was invited back to speak about East Timor and the longstanding relationship Australia has had with the island and her people since World War Two.
This was the first time I had spoken about my experiences deployed with Interfet to Timor in 1999. So many memories I had buried resurfaced, and I realised how much I needed to censor what I said. The children were so moved by the plight of children their age in the villages of Timor that they were driven to do something to help. It was obvious they were living the school motto of "making a difference". It was such a beautiful thing to see, and it was the beginning of my personal healing experience.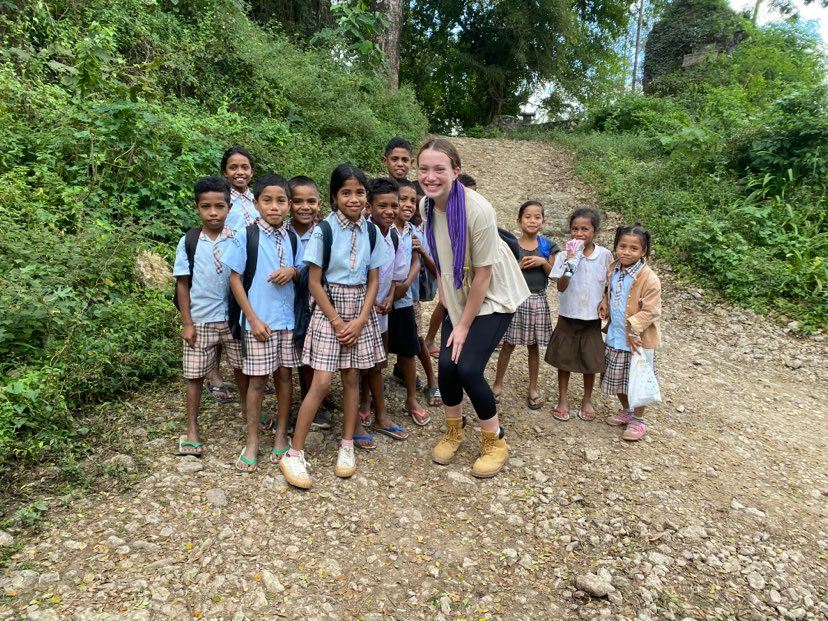 The teachers did their own research, interest piqued, and the momentum began. Kirsty Sword Gusmao, the Australian wife of Xanana Gusmao, leader of the Timorese Independence Fighters, Falintil, came to speak at school. She was followed by former Timorese Ambassador to Australia, Abel Guterres, who initiated the Friendship school relationship between Maria Regina Primary School and Soibada. As Abel and I walked across Dunbar Park for lunch at the RSL he asked me about doing something more – like linking up the two local governments. As I patted the baby I was wearing in a pouch I laughed and said no way did I have time for that with four little kids to take care of. He was very persuasive and less than ten minutes later I'd agreed!
That is how it started. Pittwater Council partnered with Soibada, official agreements between both Governments were signed and eventually groups of volunteers began to visit the village twice a year.
In 2010 the Friendship relationship had grown so much that it was essential for us to become a registered tax-deductible charity. So many people in our Northern Beaches community wanted to become involved. Links were being formed between, schools, community groups, surf clubs, bowling clubs, RSLs, churches of all denominations, surf clubs, Rotary, sports teams, preschools and more.
The difference people on the Northern Beaches have made in the village of Soibada is amazing. The relationships formed are lifelong. Some of those primary school children who initiated the friendship have grown up and travelled there, witnessing the power a child can have to make a difference in the world.
There is still much to do. The people live with no running water in their homes, a lack of medical and educational supplies and poor nutrition. The most powerful lesson I have learned is that we, well intentioned helpers, need to listen to those we seek to aid. All projects in Soibada are initiated and driven by locals. We assist with finance, mentoring and training. Sustainable development is the key. The Timorese are courageous and strong. They have survived so much yet remain positive and generous. We have so much to learn from them.
The people of Timor Leste had their lives ravaged by war and a brutal occupation by a foreign nation. Australia should have helped them, but we didn't. They are only 40 minutes from Darwin. In World War Two the Timorese protected Aussie Troops from the Japanese. We promised them friendship and protection forever. The Balibo Five, the Australian journalists killed in Timor in 1975 during the Indonesian Invasion, tried to call us on that promise. It was not until 1999 we came good on our word and sent troops in with Interfet to make peace a reality. That came about in part because of the Australians who marched and protested about the conditions in East Timor. Another quirk of fate was that on Friday when I spoke at Mercy College in Chatswood, the teacher I was with turned out to be one of those protesters.
We on the Northern Beaches are privileged to be linked in Friendship with Soibada. There are more volunteers going over next month. If you are interested in assisting, please get in touch. For me, this project, this friendship, this charity was not a personal choice, it was started by primary school children, but it was meant to be, and I am merely the conduit. I have had people say things like, "When will you give up this Timor thing up? Haven't you had enough of the limelight yet?" or "What do you do with the money you raise? How do we know it gets to where you say it does?" Such challenges are a distraction, yes they hurt, but they must not impact the difference the people of the Northern Beaches are making to the lives of the people in Soibada.
To find out more please visit the Friends of Soibada Facebook Page www.facebook.com/friendsofsoibada
If you are interested in getting involved in this or any of the other projects, please get in touch with via email at: tamara.harding@bigpond.com or 0403 226 699
Tamara Sloper Harding OAM
Chair, Friends of Soibada