February 20 - 26, 2022: Issue 527
A preschool education can give kids the best start in life!
It has been a tough couple of years trying to maintain our usual level of support for Pittwater's sister village Soibada in Timor Leste (formerly East Timor). However, our great team of volunteers has managed to keep the momentum going and a surprising number of projects have been completed without us in country. I have found myself quite homesick without my regular visits to the village as our travel was constrained by Covid. However, importantly, this was really our aim all along! To be sustainable this charity needs to ensure that we enable those people we are assisting to do it on their own without us. Covid forced our hand on this. Whilst there are still great benefits of taking volunteers from Australia to Soibada regularly to train and assist the community with projects, the ultimate goal is that they won't need our help at all one day. In saying that though, our friendship partnership is forever!

The Northern Beaches has been linked to Soibada since 2010. The help you, our community have given the village has made a notable difference in the lives of the people. You have effected change in education, health, small business, tourism and hospitality, agriculture and farming and so much more.
In Soibada, as in most of Timor Leste, there are high rates of illiteracy and extreme poverty. Most families have at least seven or eight children. Children under the age of 6 face huge challenges in their right to life, survival and development. High under-5 mortality rates, malnourishment, as well as diseases such as diarrhoea from inadequate safe water, sanitation and hygiene, all impact children's start in life. Very few pre-school-age children are growing up in an environment that adequately nurtures them mentally and physically. The lack of educational facilities in Soibada disadvantages more than just the 2-5-year-olds. Older siblings, particularly girls, miss out on their schooling because they are required to stay at home to care for the younger ones. Some school-age children take their younger siblings to school where they wait outside the classrooms. Huge numbers of Timorese children are unable to access their right to education and this has a lifelong impact on their ability to realise their full potential.
Over recent months our focus has been on the Preschool. There are plans for a large preschool and youth centre development in the village that will take some years to come to fruition. This project will be conducted in partnership with several Rotary Clubs around the world and as many sponsors and supporters we can encourage to be part of it.
In the meantime, Sister Alzira, an energetic young Dominican Nun from Tasi Fatin, a remote part of Soibada, contacted me to say that they had 80 children ready to start preschool this year! I was at a loss as to how we could raise funds in lockdown when we couldn't even hold an event. The Friends of Soibada Committee in Timor identified an old convent building that could be refurbished to fill this need over the next few years. We only needed to raise $8000 but we were required to do it quickly. This small amount of money will not only help the 80 children registered to attend the kindergarten but will have a huge impact on their families and the community as a whole.
To solve this immediate problem, we set up a Chuffed Crowdfunding Campaign and launched it on Facebook. This is where social media proved that if used in the right way it can be very positive. The Pittwater Community and beyond rallied and got behind us. Your generosity enabled us to reach our goal remarkably quickly and is a testament to the spirit of our community and the way we look further than our "insular peninsular". Work to make the building safe for pre-schoolers began. The funding not only provided the materials necessary for the renovation but also the wages for the local builders and tradies. That meant food for dozens of families.
It was amazing to get regular progress updates from the village and photos on Facebook. The local community had come out in droves to help prepare this facility for their children. There was much excitement and I received personal messages of hope and joy. This is Friends of Soibada's third attempt over the last 12 years to establish a preschool in the village. We have had other agencies offer to build facilities in the past but for a variety of reason the projects have not come to fruition. Soibada is very remote, and access is difficult. Perhaps those facilities would have been of higher standard however, the control and ownership of the project would not lie with the local community. This preschool project was initiated by the Soibada community, they did the work, they will run it. We merely equip them to do this and will provide any support and training they request. This is the best way for our community to support Soibada in friendship. Sometimes our good intentions are not enough and we must listen and understand what the community we are trying to help really needs.
These children will be prepared for the more formal education available in the local primary school. They will be provided with a nutritious meal and clean water each day in a safe learning environment. Their older siblings will be free to attend their school classes. Their mothers will be given the time needed to work and gain a much-needed income.
This week with much ceremony and traditional dancing, the Soibada Preschool was officially opened. Friends of Soibada was represented by our team member from Dili (the capital of Timor Leste), Amin. He visits the village regularly for meetings and updates. Amin has been our mainstay during the pandemic. A fully qualified high school English teacher, Amin has been volunteering with us for over nine years.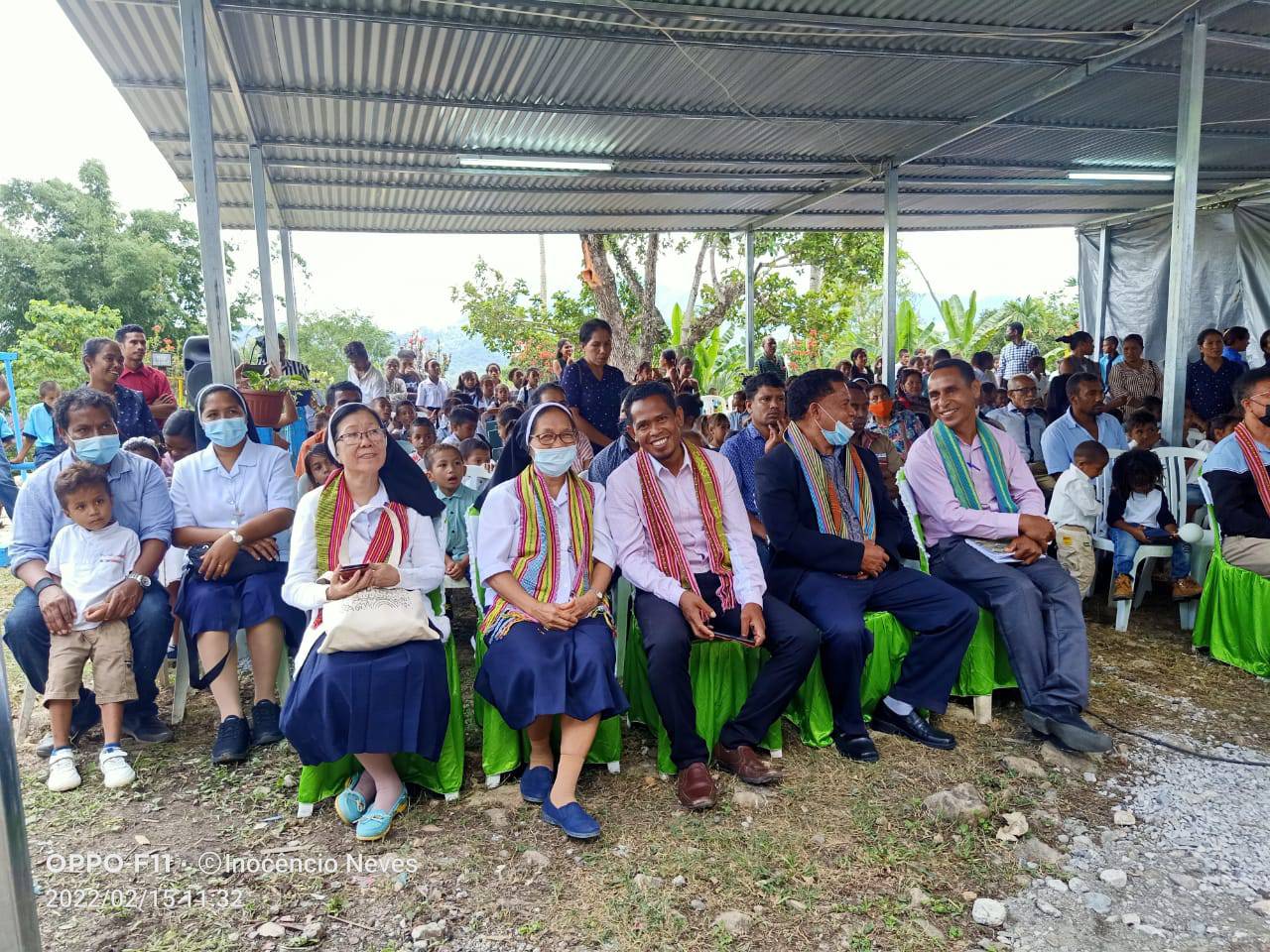 Opening celebrations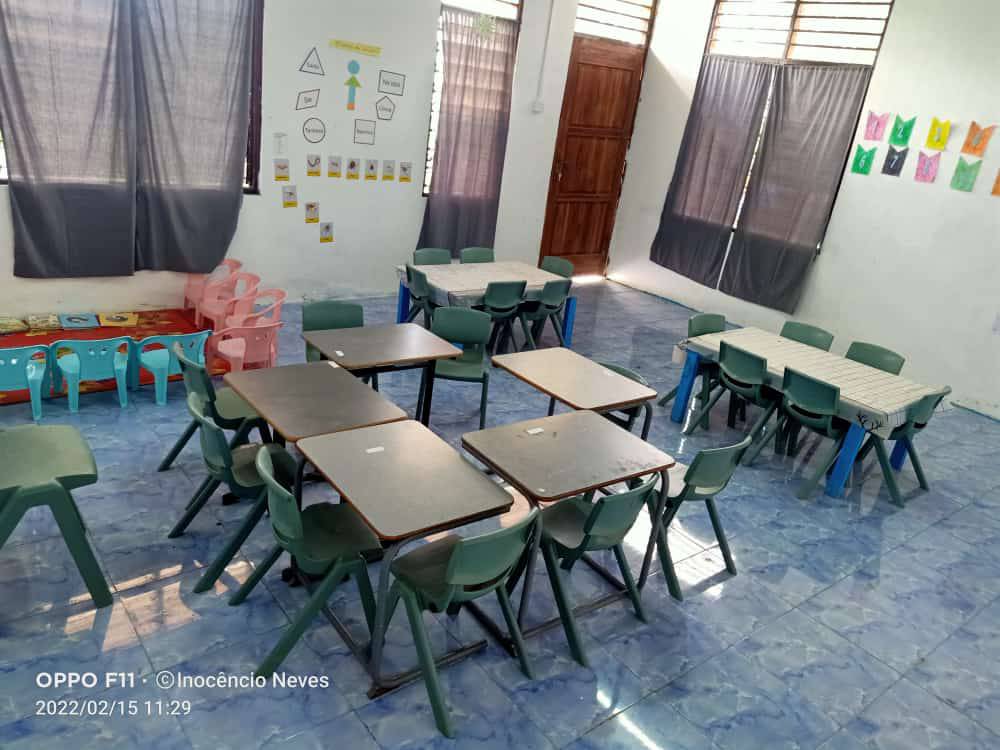 There is still more work for us to do to support the operational costs of the preschool. The families must pay a fee of $5 US a month for their child to attend. Some families struggle to find even this amount, so we are offering assistance for those that need it. We are also going to fund the wages of the teachers who only earn $100 US a month. If you are interested in supporting this project you will be provided with the opportunity to get to know the people you are helping and follow the children's development in the future. Perhaps one day you might even be interested in travelling to the village to meet them.
There is an ongoing crowdfunding campaign set up for this purpose. Even just a few dollars regularly can have a big impact. Have a look at our campaign "Small People Big Beginnings": https://chuffed.org/project/small-people-big-beginnings
Education is the key to a bright future for these children. It is also essential for success as a young country growing from beneath the shroud of war, destruction and resulting poverty. Thank you to the generous community of the Northern Beaches for being part of this. You are really changing the world!
If you are interested in getting involved in this or any of the other projects please check out the Friends of Soibada Facebook Page or get in touch with Tamara on tamara.harding@bigpond.com.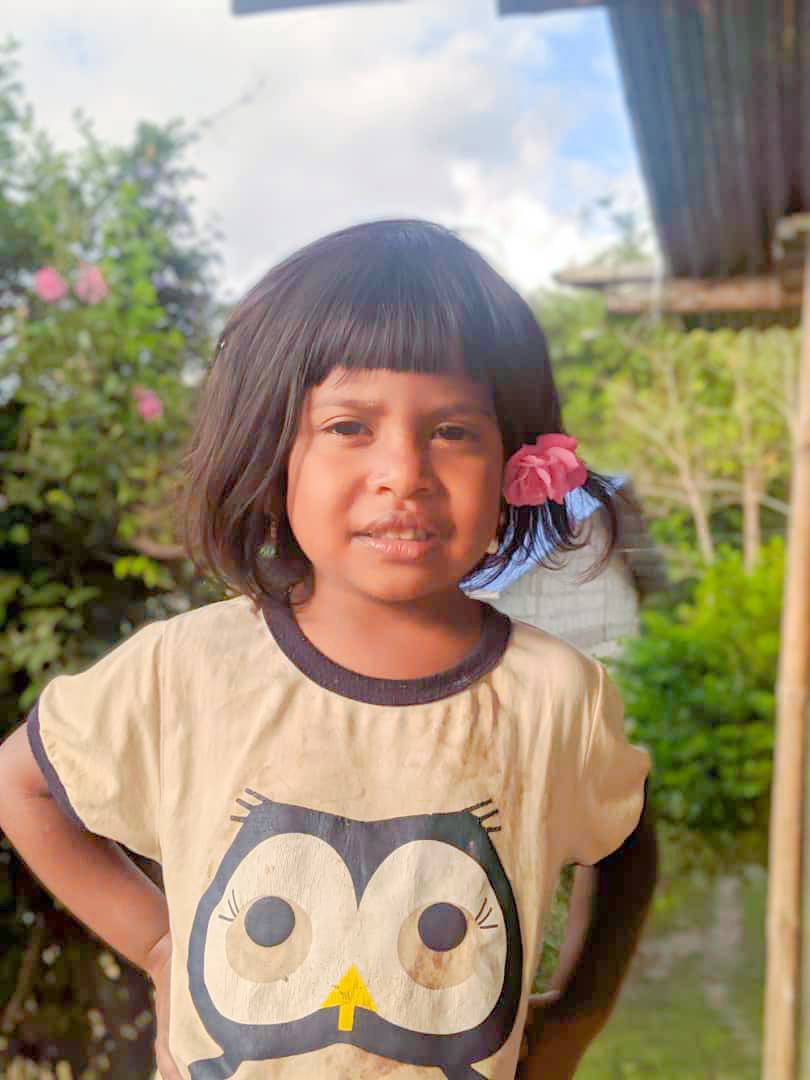 This is four year old Emiliana Ilda Costa Da Conceição. She lives in Soibada. Emiliana and over 70 others started preschool this week thanks to supporters on the Northern Beaches of Sydney
Tamara Sloper-Harding OAM
Chair, Friends of Soibada