July 7 - 20, 2019: Issue 412
Soibada Update – Craft Workshops – Navy Assistance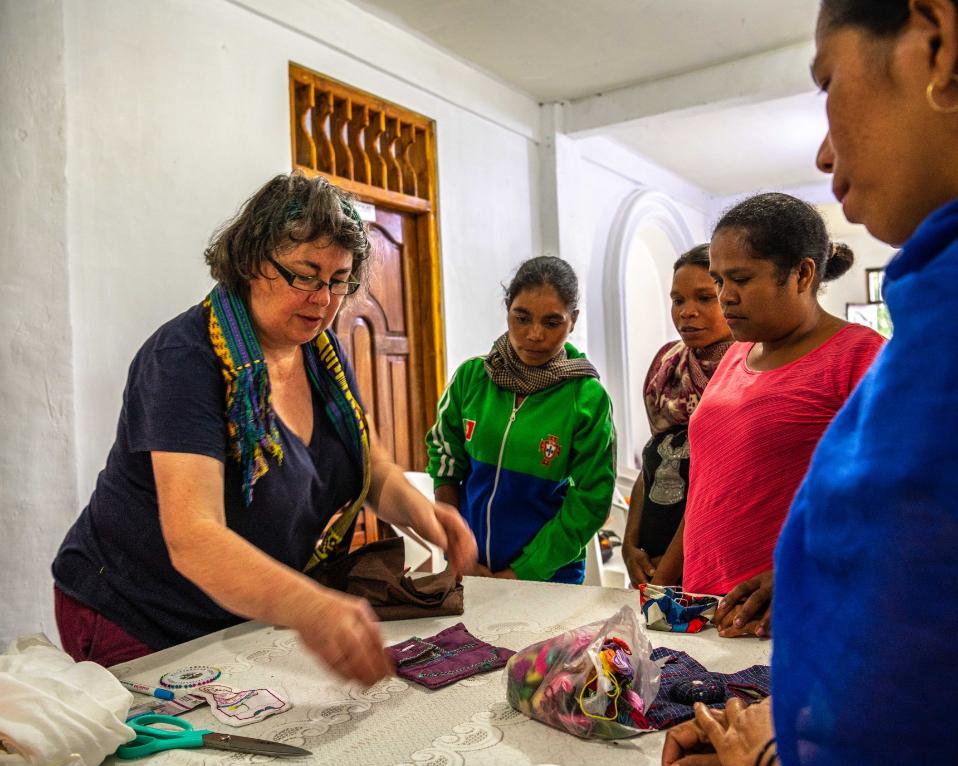 Many members of the Soibada community are looking for paths to financial independence. They are skilled embroiders, sewers and crocheters. The Portuguese bought many of these arts to the island hundreds of years ago. Although the women in Timor are renowned for their beautiful weaving of Tais cloth, these days, this is not done in Soibada. Our volunteers have been assisting the women (and one or two men) to utilise their talents and create marketable products. These items are something they can make at home around their daily work and sell to us, or at the markets to raise funds for life's necessities. The training room at the guest house held its first craft classes last year. Groups learnt different styles of beading, sewing and crochet. We then purchased the items from the locals. Later, back in Australia, much of this was sold at Avalon Market Day and in our schools. The additional funds raised from that went back into the projects.

Next week we will be conducting many new workshops in the village. Some of these will be in the training centre and include Linocut printing. I haven't done any thing like this since high school so a few months ago I needed to brush up my skills with some training with local Northern Beaches artist Yvette Ten-bohmer. Whilst I am certainly not that artistically gifted Yvette managed to remind me of the technique required so that I can pass it on in the village. I am sure many of the local people will come up with some fantastic designs that can be reproduced to help them make a living.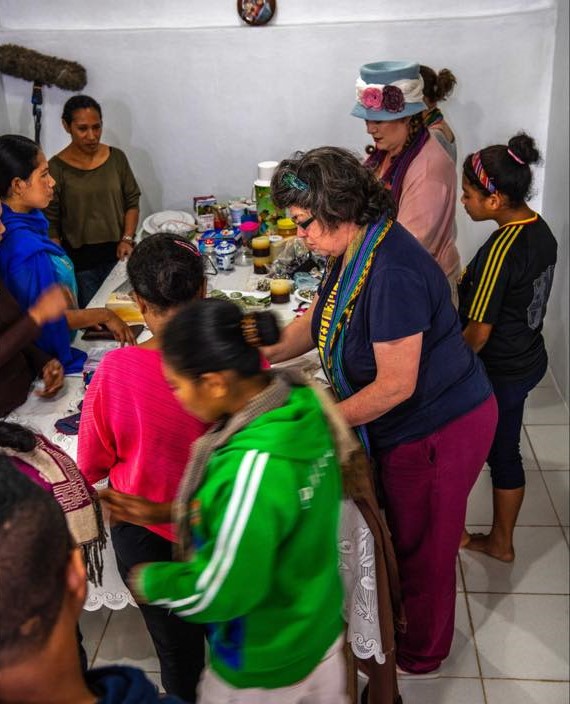 All the materials needed for this project arrived in Dili yesterday on HMAS Leeuwin. Pittwater Friends of Soibada ties with the Royal Australian Navy have been cemented in recent weeks. The Navy assisted Soibada by transporting guttering, sewing machines and the washing machine, amongst many other items.

The story was covered in the Navy Daily, the Royal Australian Navy news website. http://news.navy.gov.au/en/Jul2019/Fleet/5306/HMAS-Leeuwin-delivers-the-goods-for-Timor-Leste.htm#.XSBCQegzZyw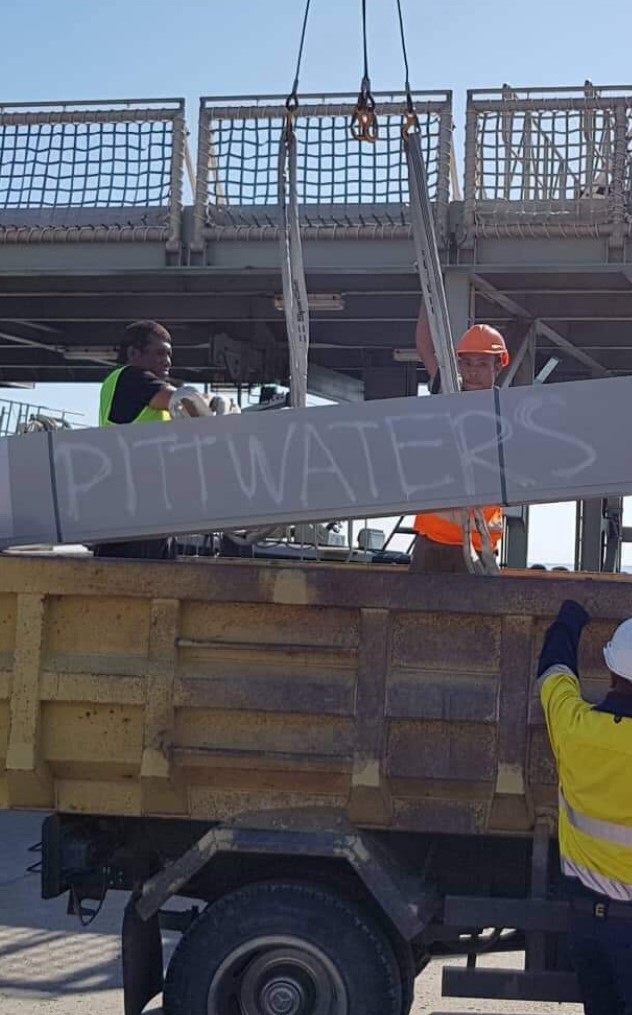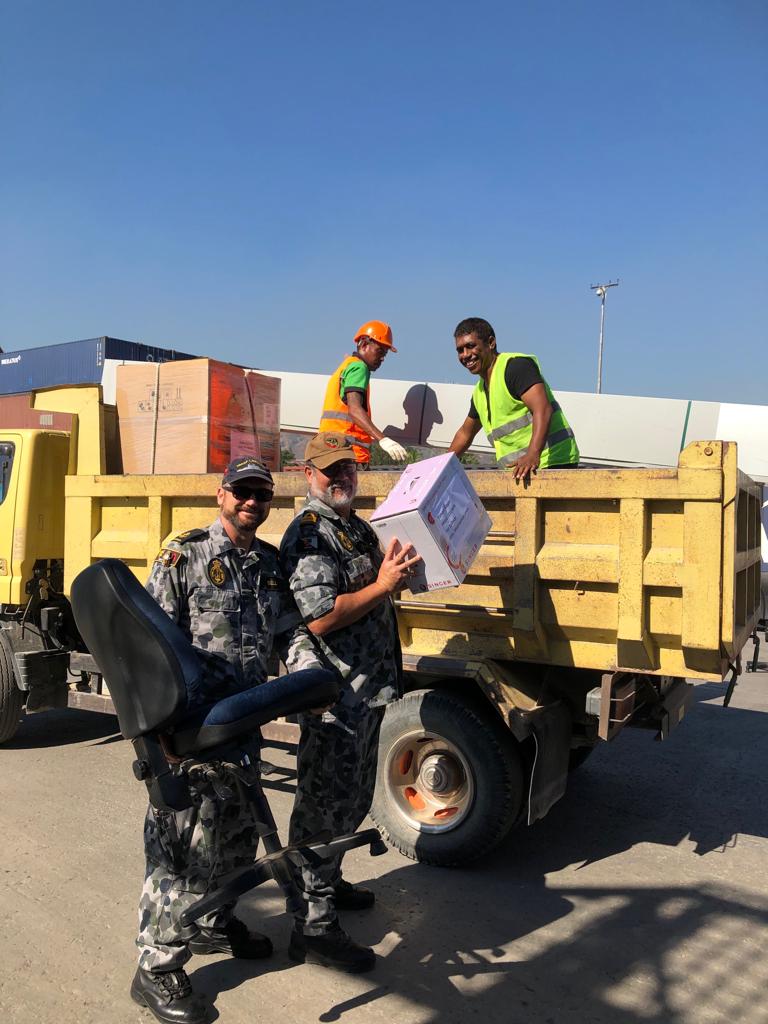 Tamara Sloper-Harding OAM
Chairperson Pittwater Friends of Soibada
Email: tamara.harding@bigpond.com
Ph: 0403 226 699
On Facebook: www.facebook.com/Pittwater-Friends-Of-Soibada
Website: www.pittwaterfriendsofsoibada.org.au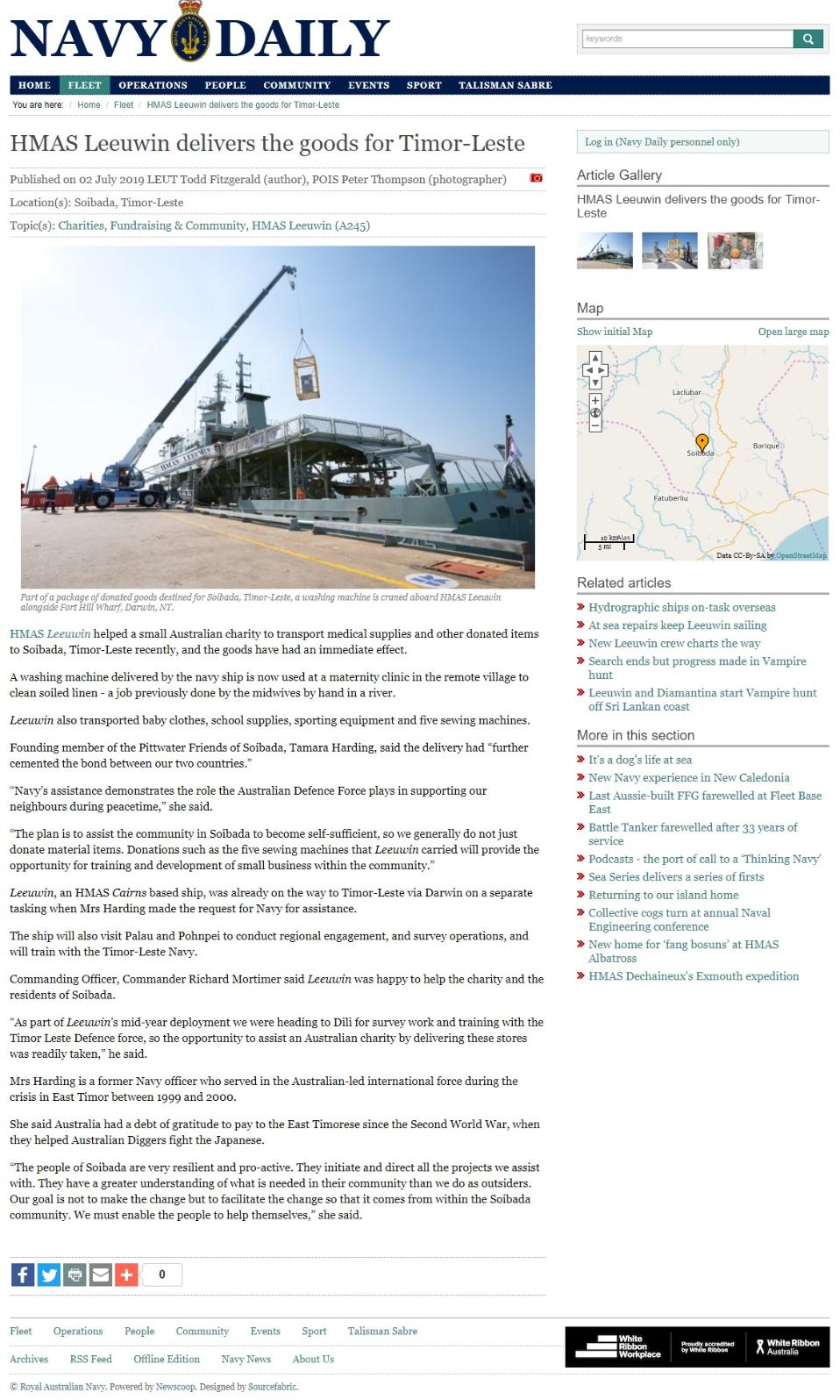 'HMAS Leeuwin delivers the goods for Timor-Leste', published in the Navy Daily, July 2nd, 2019 - screenshot of page