August 21 - 27, 2022: Issue 551
Soibada Update: 20 August 2022
During last month's visit to our sister village of Soibada, Timor Leste, the volunteers were faced with some challenging realities of life in the village. The poverty is quite confronting. Homes still do not have running water, yet thankfully the tanks and guttering that we provided for the Maternity Clinic in 2019 are still functioning well.
Nutrition and health remain an issue. All schools are in dire need of resources. The list of requests for assistance and support is lengthy and will be prioritized according to need, by the committee of local leaders. This will enable us to focus our fundraising efforts accordingly.
The Preschool is the highest priority for the community at present. You can help us support not only the education of these children but the provision of nutritious meals, clean water and a vegetable garden by coming along to the "Soup for Soibada" night in Maria Regina Church Hall in Avalon on Friday 26 August.
Tickets are only $15 and cover soup, bread, and fantastic live entertainment. That small amount of funding makes a huge difference to the life of a pre-schooler in Soibada. Fees are $5 USD a month and wages for the teachers are only $100 USD a month. Please buy a ticket at the link, through Trybooking, www.trybooking.com/CBRLW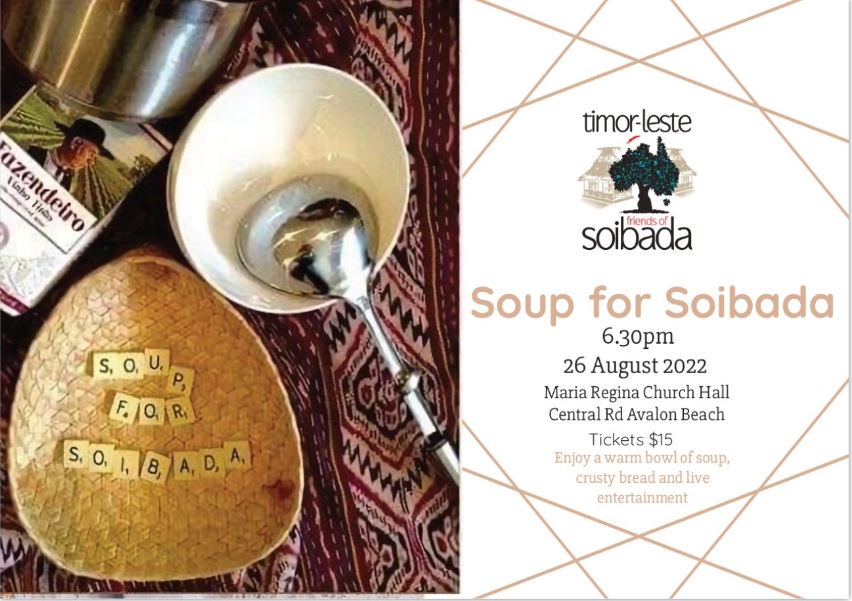 We have some fantastic local performers donating their time and talent. The stunning Annabel Bates from Barrenjoey High School will be singing.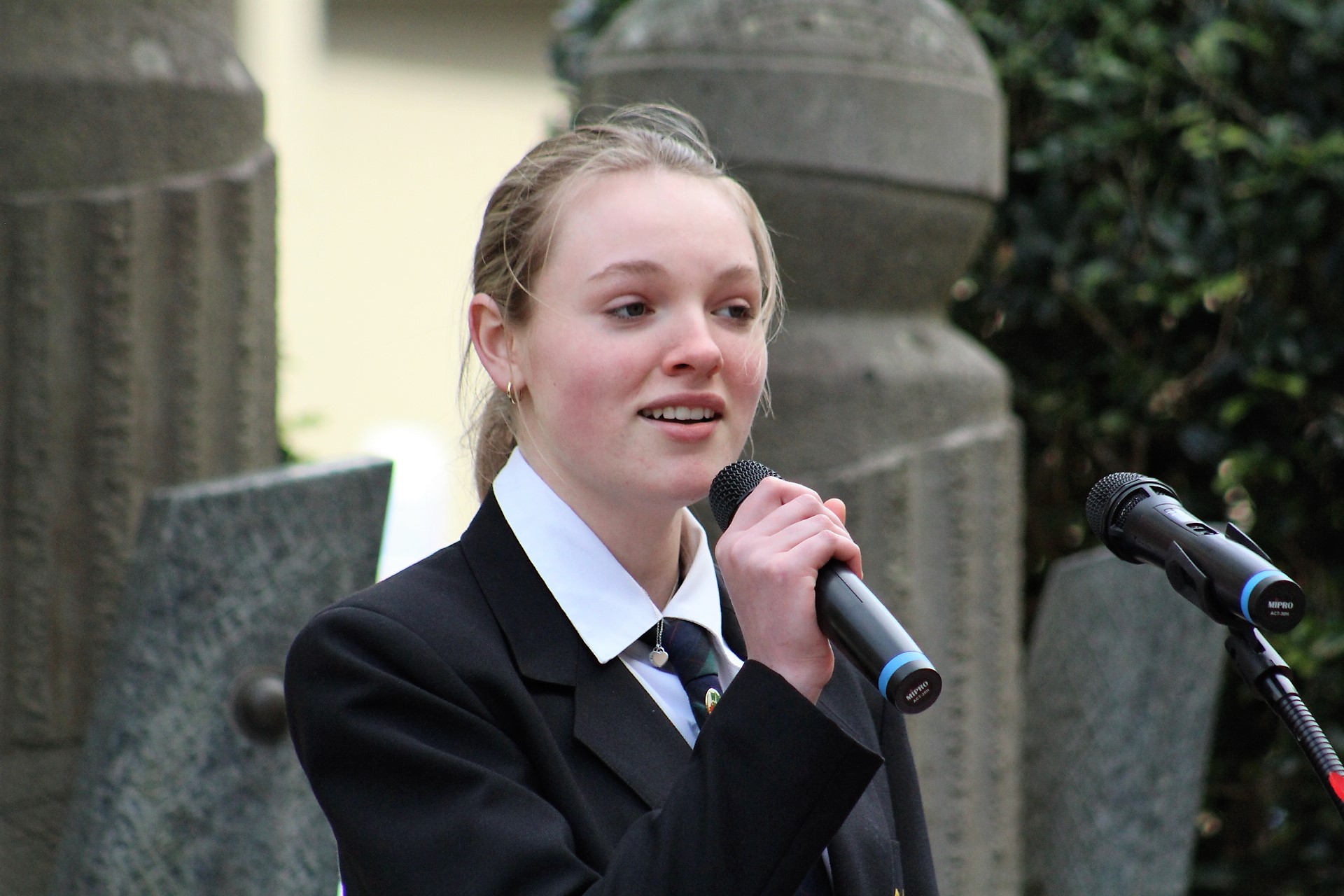 The young upcoming band "Monkey Business" will be playing and well-known musical theatre star, and leader of "The Big Sing", Samantha Shaw is also going to entertain us. You would've heard her beautiful rendition of the Hallelujah for Veterans on Anzac Day in Dunbar Park with her son Milo. (Milo is also lead singer of Monkey Business)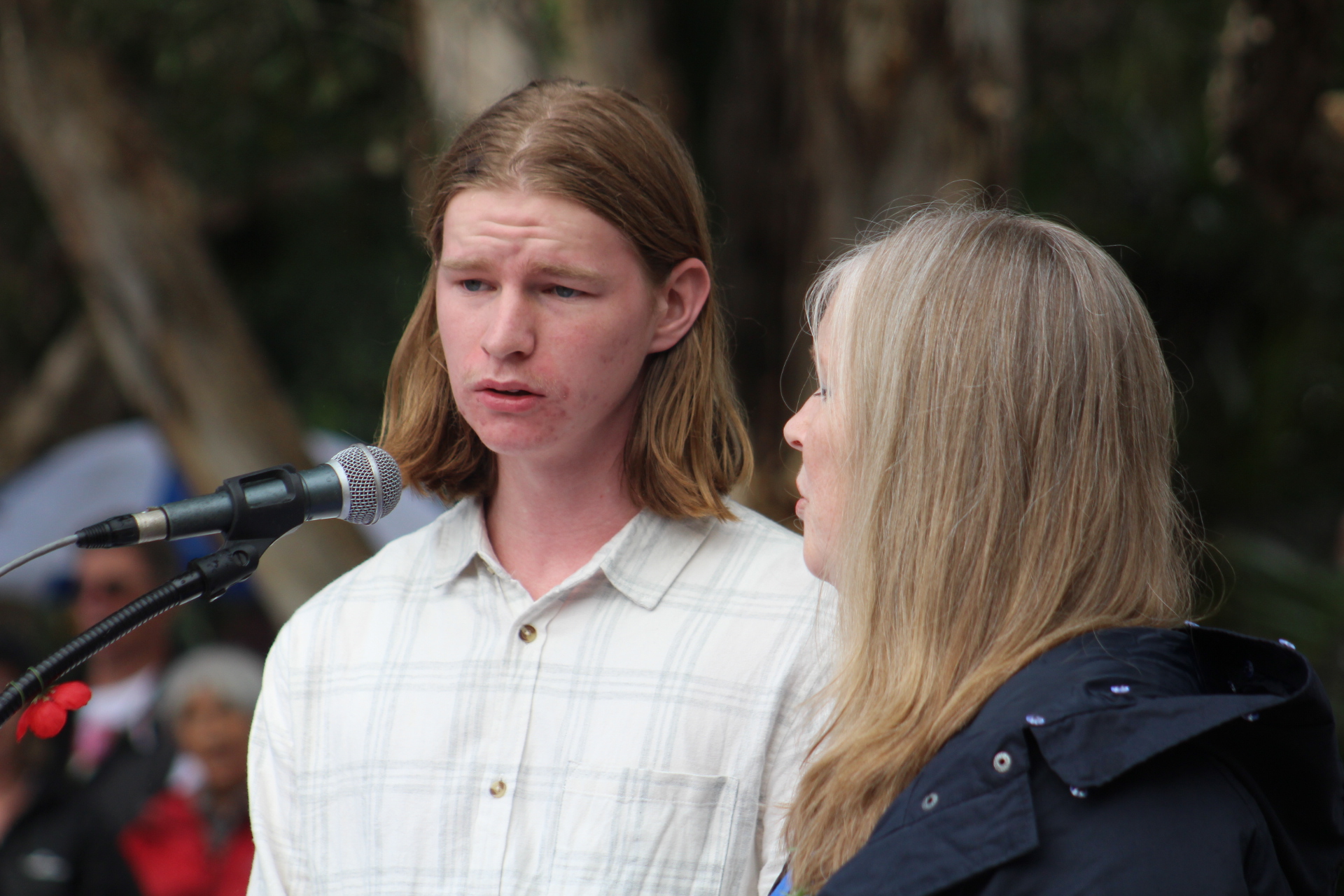 There will be a couple of short talks from our volunteers who will give an insight into their experiences in Soibada.
To find out more please visit the Friends of Soibada Facebook Page www.facebook.com/friendsofsoibada
If you are interested in getting involved in this or any of the other projects, please get in touch with via email at: tamara.harding@bigpond.com or 0403 226 699
Tamara Sloper-Harding OAM
Chair, Friends of Soibada