August 14 - 20, 2022: Issue 550
Soibada Update: August 14, 2022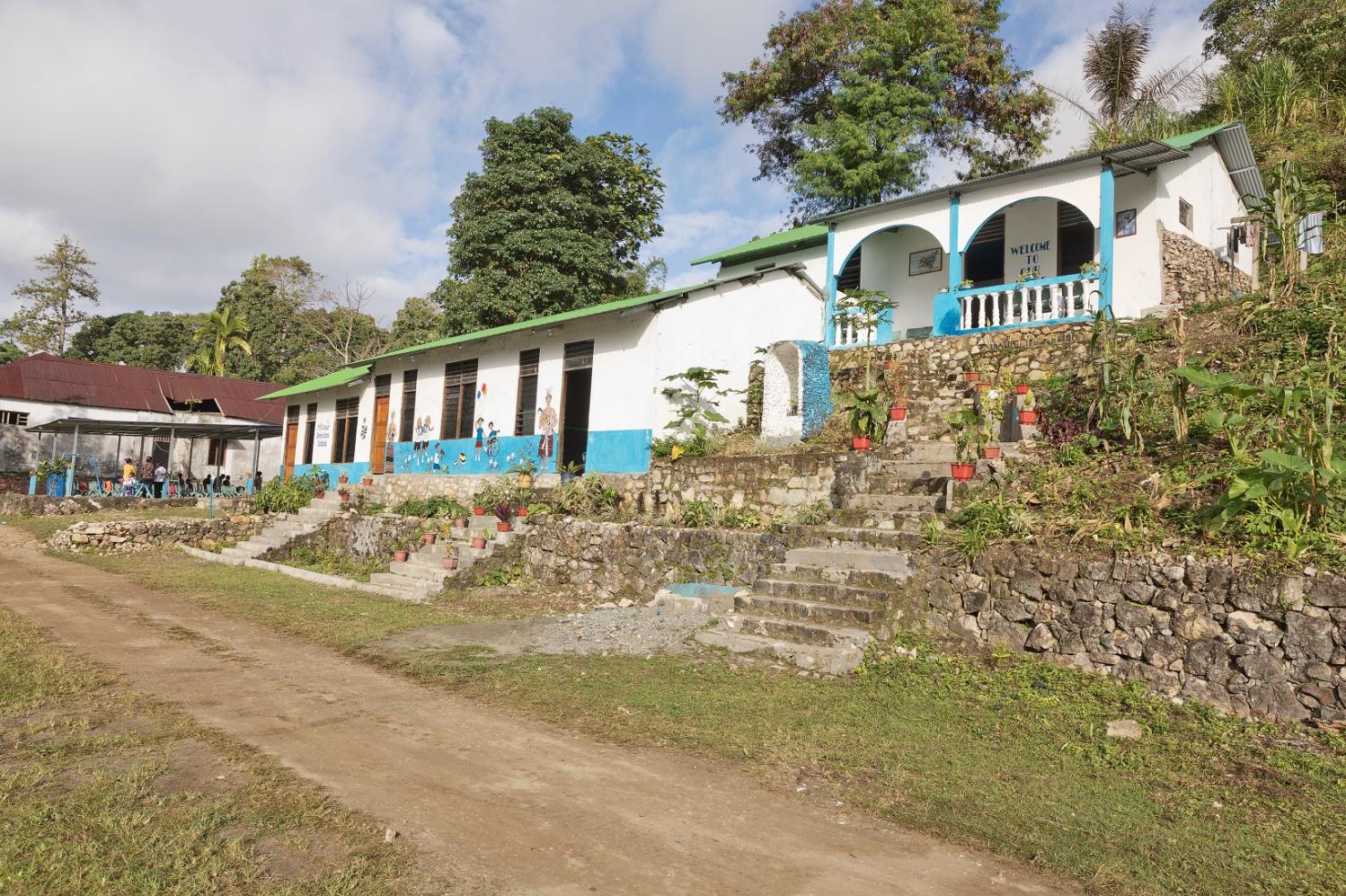 We finally made it back to our sister village Soibada!
Two weeks ago a team of ten volunteers visited our sister village Soibada in Timor Leste (formerly East Timor).
The Northern Beaches has been linked to Soibada since 2010 when our two local governments signed the official Friendship Agreement. The developments our community have enabled are still evident in the village, however, the need for further assistance and the impact of Covid is obvious. Over coming weeks, I will provide you with updates on the various projects we are involved in.
We now have dedicated Medical and Health, Education, Women's Development and Veterans project managers on the Friends of Soibada Committee.
At our request, a Committee was established in Soibada, to filter and prioritise the multitude of requests for assistance that come our way. This will ensure that all areas of Soibada receive support.
The Friends of Soibada Annual General Meeting will be held on Tuesday September 20th (details available soon) and you are all welcome to attend.
The greatest achievement this year was the opening of the temporary preschool. Financed through fundraising here on the Northern Beaches, it is a place of joyful learning!
We were welcomed by the children and their parents. They are so grateful for the little support we have provided so far, and the staff have done a remarkable job, yet being immersed in the preschool community made me realise how much there is still to do.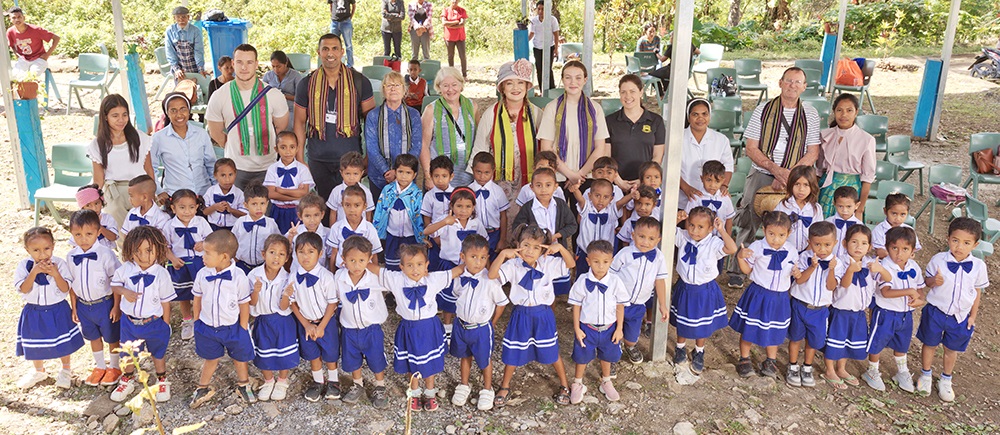 There are plans for a large preschool and youth centre development in the village that will take some years to come to fruition. The community have also requested our support to establish a new Primary School.
The first step to meet these challenges is to raise some funds! The bonus is that in post Covid life we can actually do that in person and have fun doing it!
On Friday August 26th please join us for a get together in Maria Regina Church Hall. SOUP for SOIBADA! Enjoy a warm bowl of soup, some crusty bread and live entertainment. Your $15 entrance fee will go towards the projects in Soibada. Tickets are available at the link www.trybooking.com/CBRLW or contact me on 0403 226 699.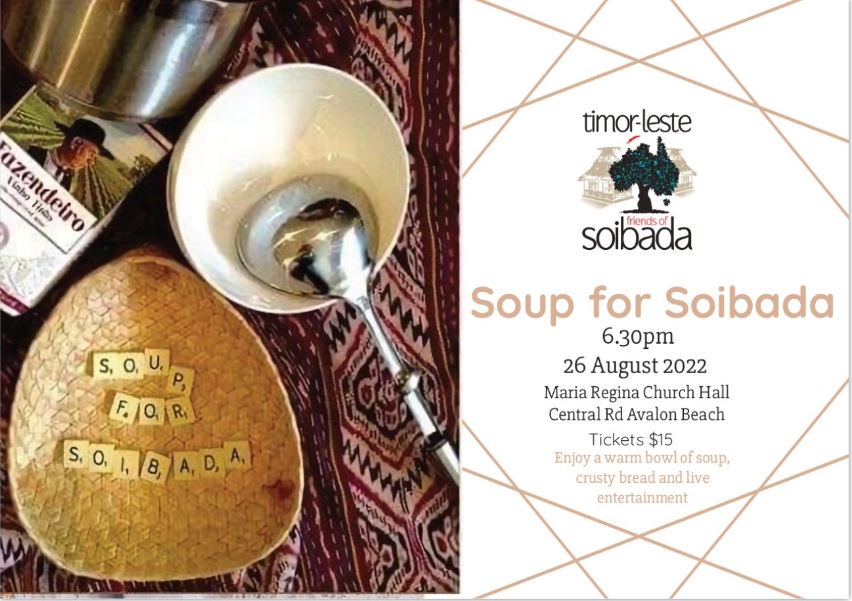 In Soibada, as in most of Timor Leste, there are high rates of illiteracy and extreme poverty. Most families have at least seven or eight children.
Children under the age of 6 face huge challenges in their right to life, survival and development. High under-5 mortality rates, malnourishment, as well as diseases such as diarrhoea from inadequate safe water, sanitation and hygiene, all impact children's start in life. Very few pre-school-age children are growing up in an environment that adequately nurtures them mentally and physically.
The lack of educational facilities in Soibada disadvantages more than just the 2-5-year-olds. Older siblings, particularly girls, miss out on their schooling because they are required to stay at home to care for the younger ones. Some school-age children take their younger siblings to school where they wait outside the classrooms. Huge numbers of Timorese children are unable to access their right to education and this has a lifelong impact on their ability to realise their full potential.
To find out more please visit the Friends of Soibada Facebook Page www.facebook.com/friendsofsoibada
If you are interested in getting involved in this or any of the other projects, please get in touch with via email at: tamara.harding@bigpond.com
Tamara Sloper-Harding OAM
Chair, Friends of Soibada