June 30 - July 6, 2019: Issue 411
Soibada Update – Baby Bags, Maternity and more!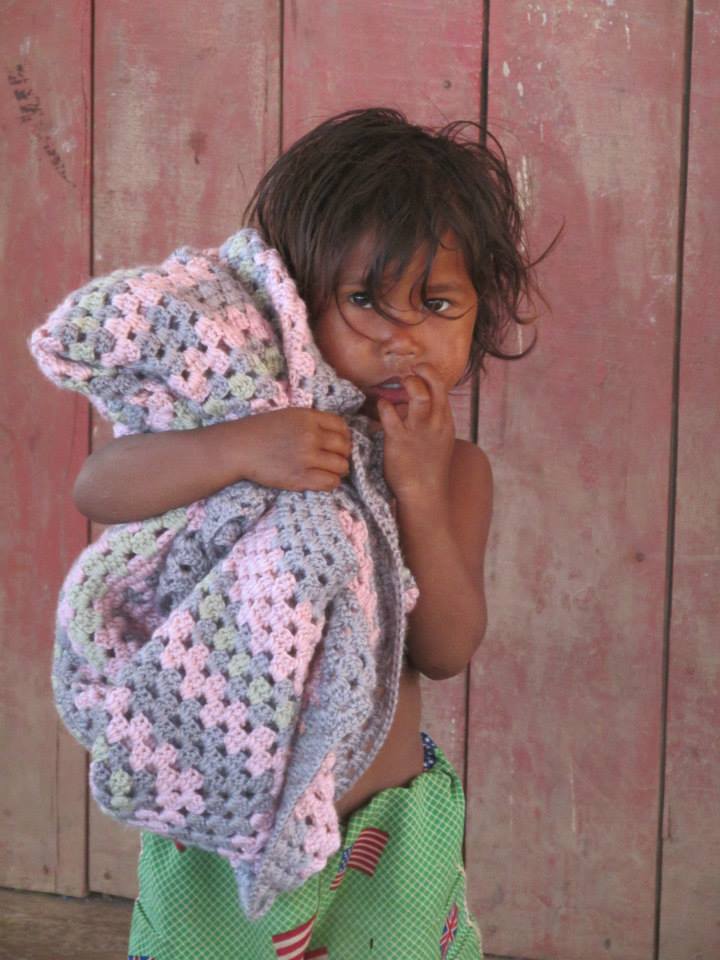 It has been an incredibly hectic week as the team of volunteers from the Northern Beaches prepares to head over to Timor Leste early next month. It has been a mammoth effort to coordinate deliveries to Darwin. HMAS Leeuwin received all the equipment and goods onboard to ship to Dili. Thank goodness for online shopping! My challenge now is to find a truck to drive the five or six hours on mostly unsurfaced roads to Soibada next week. I won't relax until the guttering and washing machine arrive at the maternity clinic. Over the next two weeks we will try and cram as many of the smaller donated items into our luggage as we can. I will just have to wear all my own clothes on the plane so I can fit more in the suitcase.
Infant mortality, although improving, remains an issue in Timor Leste. It has been quite a challenge for the local doctors in Soibada to encourage the Mothers to give birth at the maternity clinic. Together we came up with a plan! A few months ago I told you about it. We supply the doctors with a fully stocked baby giftbag to present to the new Mum when she has her baby – if she comes to the clinic. At this stage the bags are made here in Australia but eventually they will be made locally and provide a business opportunity in the community. The custom made new baby bags are made from heavy duty canvas. The Friends of Soibada logo is printed on one side and in the native language Tetun is the phrase, "Welcome to the world with love from your friends on Sydney's Northern Beaches," is on the other. Fundraising in our local community covers the cost of producing these bags.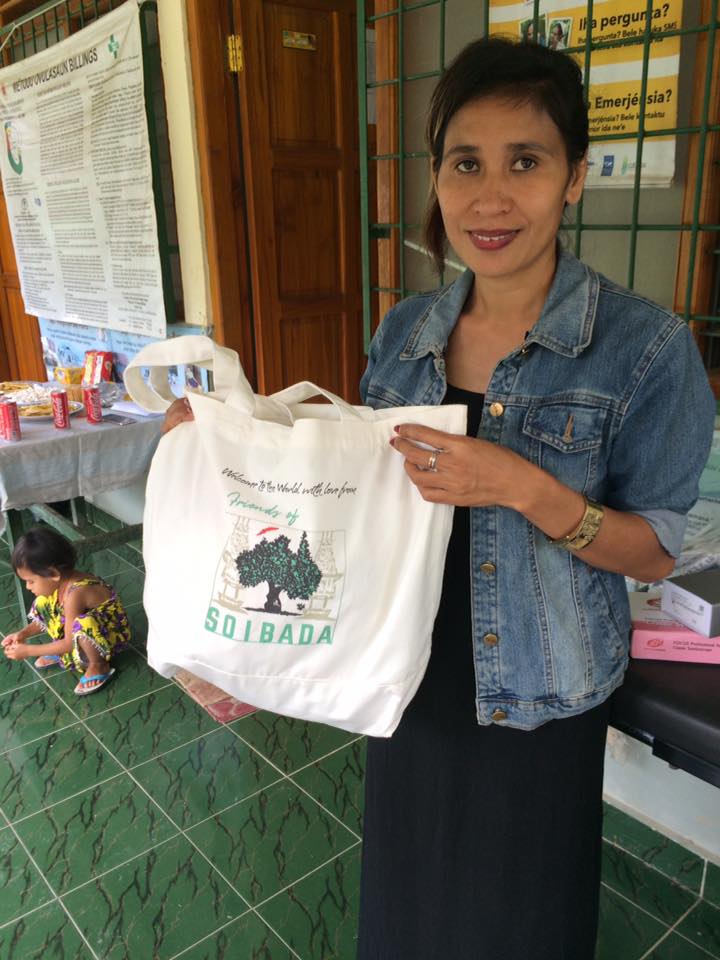 Northern Beaches women knit, crochet and sew baby clothes and blankets for the bags. Other essential items such as creams and lotions are purchased in country. Sometimes we include a soft toy for the baby and a new item of clothing for the Mum. The average family in Soibada has 7 or 8 children so these gifts are in high demand! Each bag also contains a Days for Girls Post-Partum kit for the Mum and a small gift. The doctors say that since this was implemented last July no babies have been born at home.
The Soibada knitters are always needing more wool for the blankets and the donation of brand new baby clothes are welcome too – especially before the team head over on 14 July. You can drop donations into Studio Hair on Old Barrenjoey Road in Avalon.
Tamara Sloper-Harding OAM
Email: tamara.harding@bigpond.com
Ph: 0403 226 699
On Facebook: www.facebook.com/Pittwater-Friends-Of-Soibada
Website: www.pittwaterfriendsofsoibada.org.au