June 9 - 15, 2019: Issue 408
Soibada - Projeto Montanha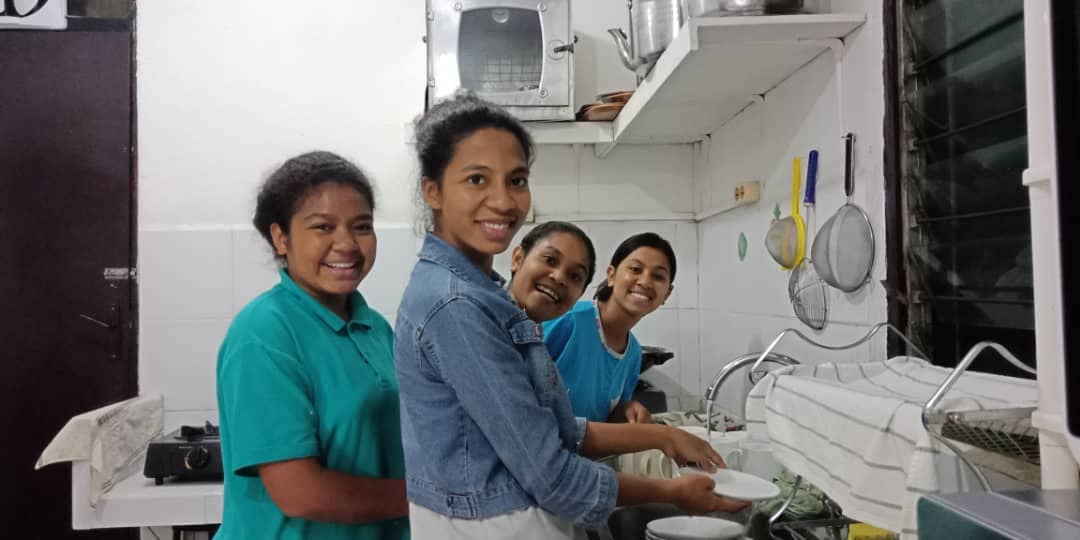 Soibada student Eva learning at Projeto Montanha. Funds raised here paid for this training.
Education is the key to future development. Tourism and hospitality have been identified as the way ahead for the people of Soibada both buy the Timorese Governmentr and the local people. Our community, here on the Northern Beaches, plays a big part in this journey. It is interesting to see fate take a hand in life and sometimes unexpected meetings result in great rewards or developments. A few years ago I was fortunate to meet the Trucco Family via social media. They are a wonderful family from Brazil who after seeing the suffering of the people of Timor Leste on the TV news felt called to take action. They sold their home, packed up their children and gave up everything to move to Timor Leste. We met in person several years ago and hoped that that one day we would find a way to collaborate to help Soibada. That day has come. They developed an non-profit organisation called Projeto Montanha in the village of Aileu.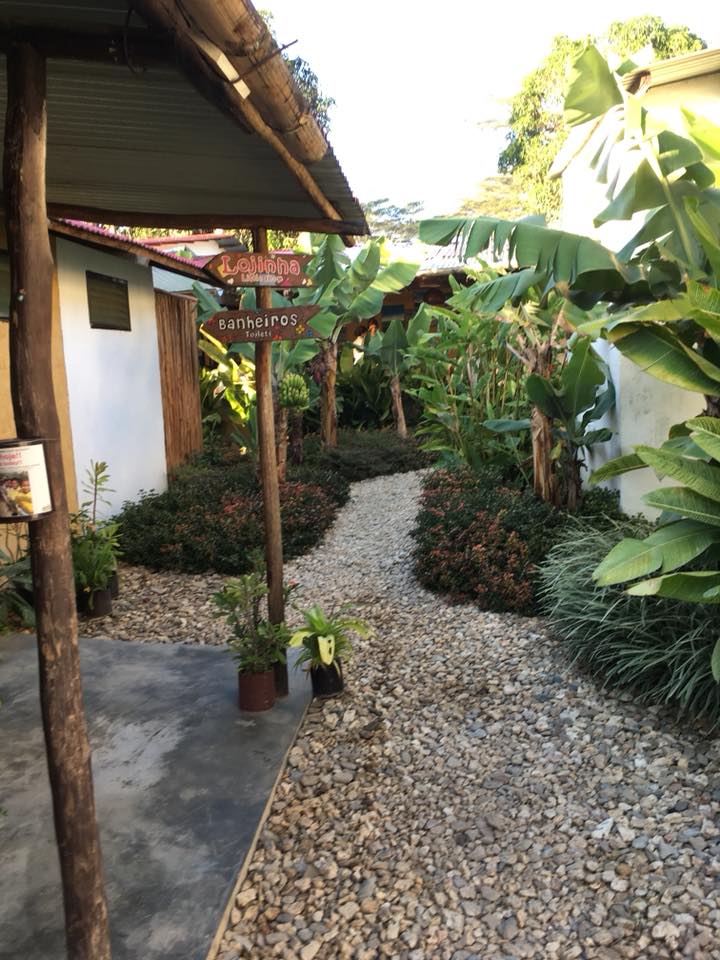 Projeto Montanha is a social enterprise that is working to serve the Timorese families with love, and aid their development. It trains locals to produce handicrafts and operate small businesses, and it has a great guest house, restaurant and craft shop. It is about 8 hours drive from Soibada.,Pittwater Friends of Soibada recently funded a scholarship for Eva, a student from Soibada Senior High School, to attend hospitality training at Projeto Montanha. Plans have been made to send more students and teachers there for training. They will then play an integral part in setting up the Soibada Hospitality Training Centre in a similar style.
Eva's training involved learning about food, flavours, the organisation of the table, good manners and how the tourist feels when being well served. It was an intensive, personalised course run by other Timorese. She was taught general practical hygiene in customer service. She learnt about "Customer Service Quality" and even "Personal Posture"! Eva stayed in the guesthouse art Projeto Montanha to learn about housekeeping, types of layette, cleanliness of the environment and comfort of the beds!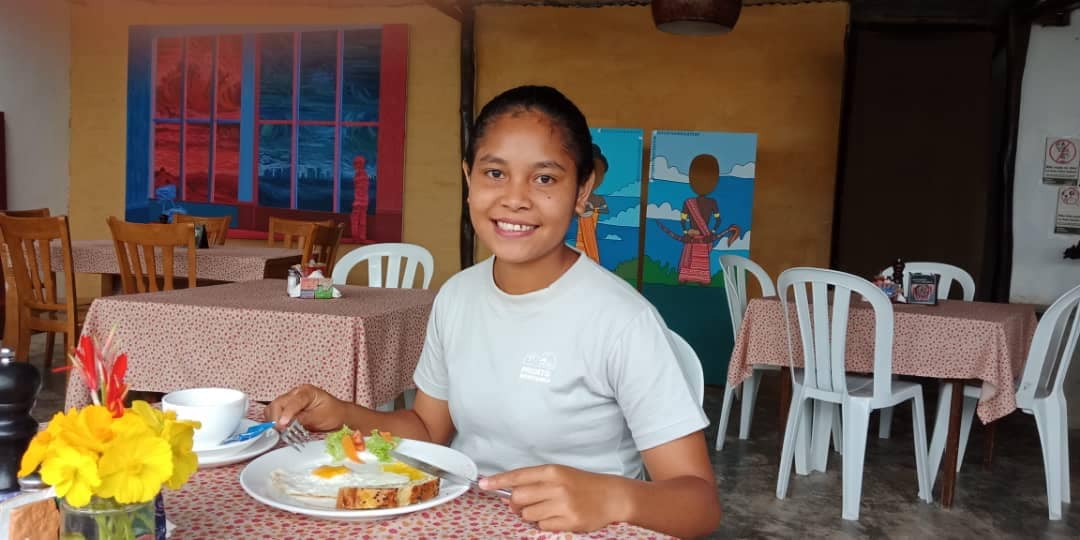 Eva at Projeto Montanha
When I first entered the compound that is Projeto Montanha it was like walking into an oasis. It was the dry season and the village of Aileu, two hours' drive from the capital Dili, was a dustbowl. The heat haze was shimmering off the dirt roads. The staff came out to greet us, immaculate in their matching outfits. Shiny pebbles on the ground kept the dust at bay and lush tropical gardens beckoned us down pathways leading to classrooms, a gift shop, restaurant and accommodation buildings. There was such a feeling of calm, happiness and enthusiasm for learning in the centre. We were given a tour and it was evident immediately that it would be the perfect place to train students from Soibada. We did not need to bring trainers from Australia, or bring students from Soibada here to Sydney. Projeto Montanha was the perfect balance of organised training and love right there in Timor Leste. We can make much more of difference and help many more students by raising funds and sending them to Projeto Montanha.
To find out more, please visit: https://www.facebook.com/projetomontanha/videos/423920057733318/
And: https://www.facebook.com/tvmontanhatl/
Tamara Sloper-Harding OAM
Email: tamara.harding@bigpond.com
Ph: 0403 226 699
On Facebook: www.facebook.com/Pittwater-Friends-Of-Soibada
Website: www.pittwaterfriendsofsoibada.org.au