October 20 - 26, 2019: Issue 425

Social Pittwater People: Spring Mix 2019
Palm Beach And Mona Vale SLSC Members To The Rescue
By Surf Life Saving Sydney Northern Beaches Branch
There are times when rescues are performed in the surf and the heroes walk away and receive no accolades.
It has been brought to our notice that some men and their sons from a mosque community in western Sydney owe their lives to a group of young friends, including current and past lifesavers, who carried out rescues at Boomerang Beach over the October long weekend.
Palm Beach Patrol 11 member, Jemima McGahey and her friends were camping at Boomerang (Pacific Palms) that weekend and just happened to be in the right place at the right time.
"It's lucky that Holly (my sister) and myself took our longboards with us," Jemima said.
The first rescue happened on the Friday when a middle eastern man got into trouble in the surf.
"Alex Taylor was the real hero. He is a strong board paddler and went out to get him," Jemima said.
Alex is a current member of Mona Vale SLSC.
"It was also an opportunity to explain to them about the dangers of rips and we gave them an educational talk," Jemima said.
But there was more drama the next day, and a much bigger rescue operation when five people got into trouble, two of them young boys. Alex, Ryan Metelovski, Jamie Harrison and Holly were heavily involved.
"The response time was a lot quicker and everyone played their part. It was a whole group effort," Jemima said.
The men had swallowed a lot of water and were checked out by paramedics.
"I hate to think what would have happened if we hadn't been on our camping trip," Alex said.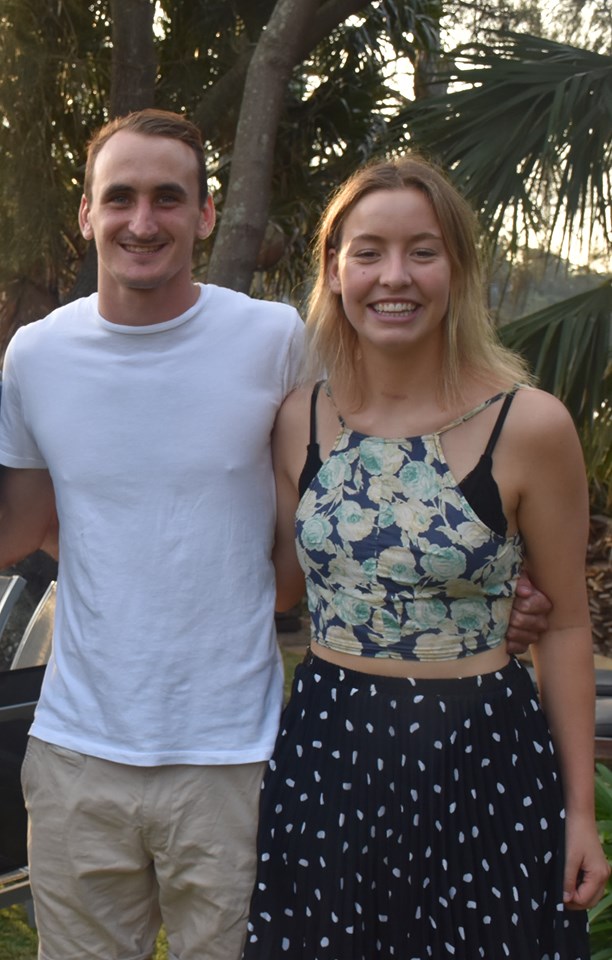 Photo: Jamie Harrison and Jemima McGahey

Photo: Front row: Scott Richardson, Holly McGahey, Gemma Keers, Annice Savill: Middle row: Jess Van Dee Meer, Evie Morris, Annika Clayton, Alex Taylor; Back row: Ryan Metelovski.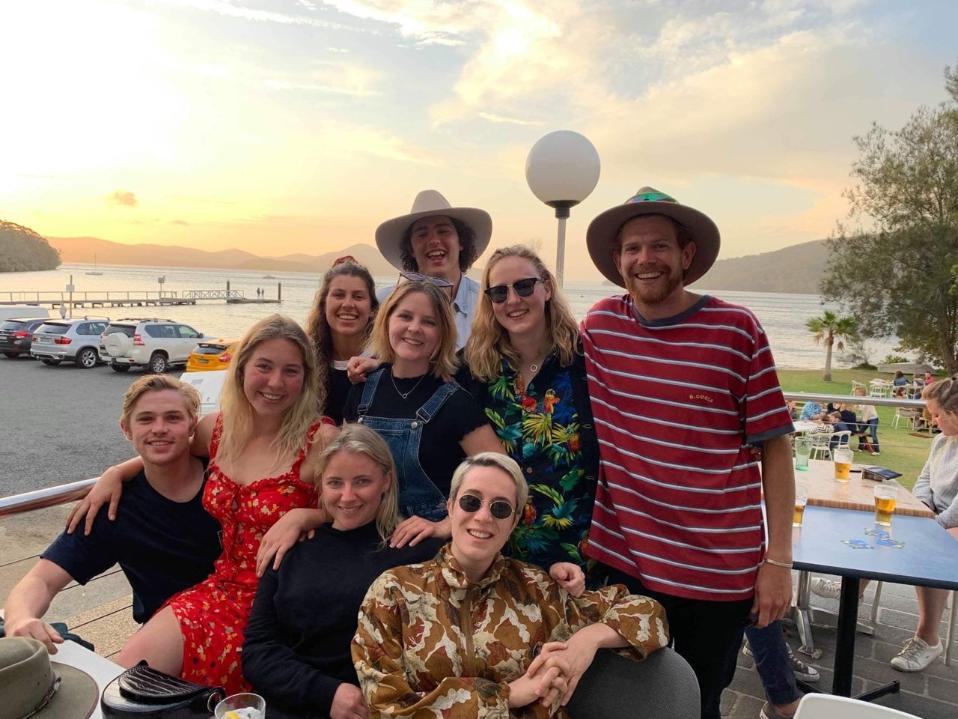 Avalon Craft Cottage 50 Year Celebratory Luncheon At Avalon Beach RSL
Members of the Avalon Craft Cottage gathered in the Stella Room at Avalon Beach RSL on Tuesday, October 15th, 2019 to celebrate the 50th year of this co-operative of creatives and their craft works. Originally based in a cottage shop on Old Barrenjoey road, once the collective moved out of this premises, and went mobile, they were able to bring their wares to a broader audience through holding stalls at Warriewood shopping centre, St Ives shopping centre, with annual sojourns at Avalon Community Centre as well.
The Avalon Craft Cottage has always had a strong emphasis on supporting and contributing to community with the Mona Vale Hospital Auxiliary and the Women's Shelter at Manly being the recipients of fundraisers and raffles held during Exhibitions in years past.
Maureen Darcy-Smith has recently stepped down after years as President and Publicity Officer, a position she has held for 27 years, for the co-operative. The new President is Lesley Warren.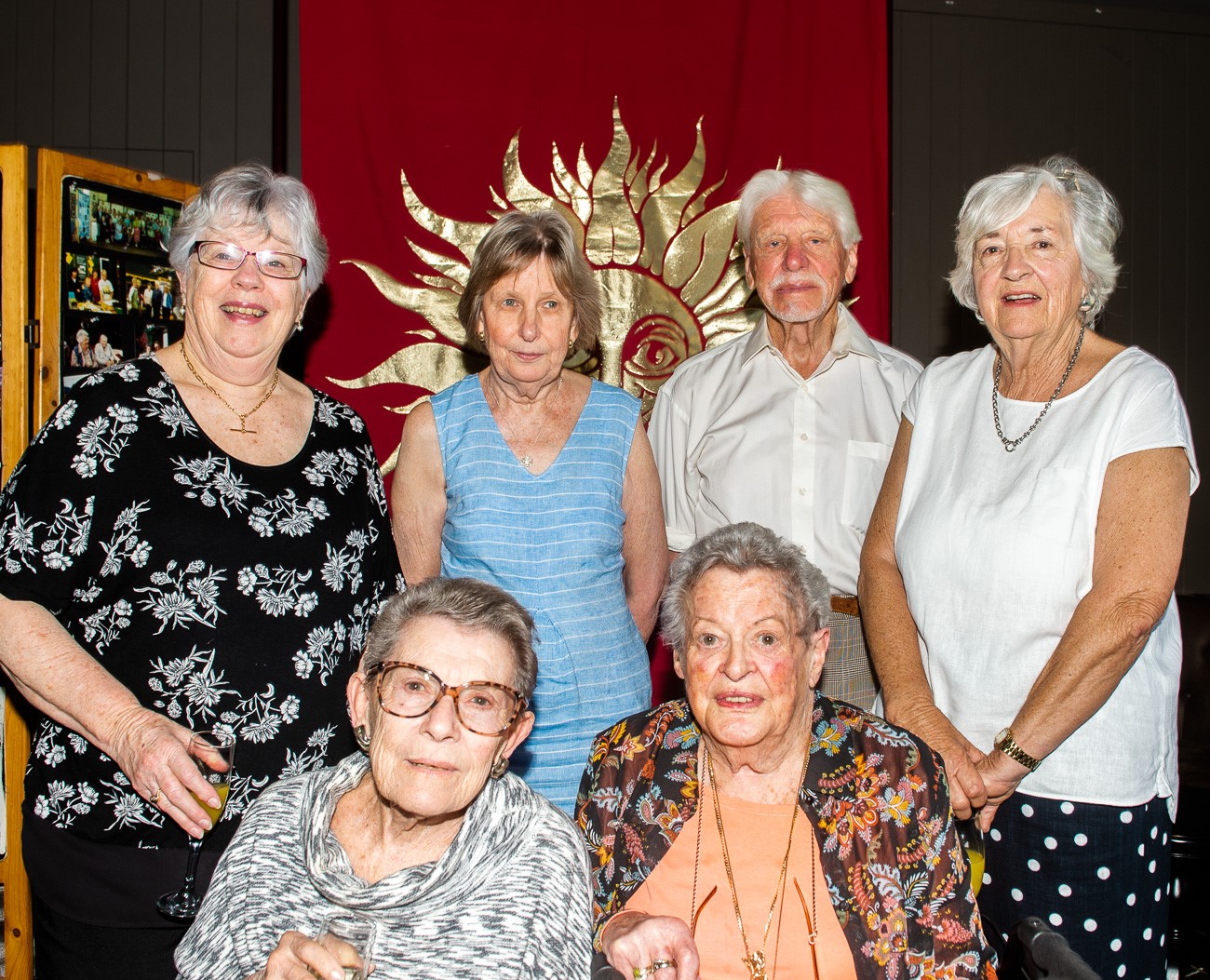 Avalon Craft Cottage 50th Luncheon: Robin Thomson, Nola Marshall, Lesley Warren, Jenny Fraser, Frank Wyld, Meg Sedgwick. Photo by Michael Mannington.

Attending the 50th Birthday Luncheon were Founding member Nola Marshall as well as Jenny Fraser, who joined the Avalon Craft Cottage within its first weeks.
Nola spoke about how she had time on her hands when her children went to school and so that was how the Avalon Craft Cottage came about.
Jenny Fraser was also there from the beginning and said that the first sale was hers and it was a big paper sunflower that sold for $2. Jenny was a florist in her past life and still sells with us, her sachets embellished with dried flowers are very popular when they are at our sales. Jenny also makes all those lovely decorations and pomander balls at Christmas.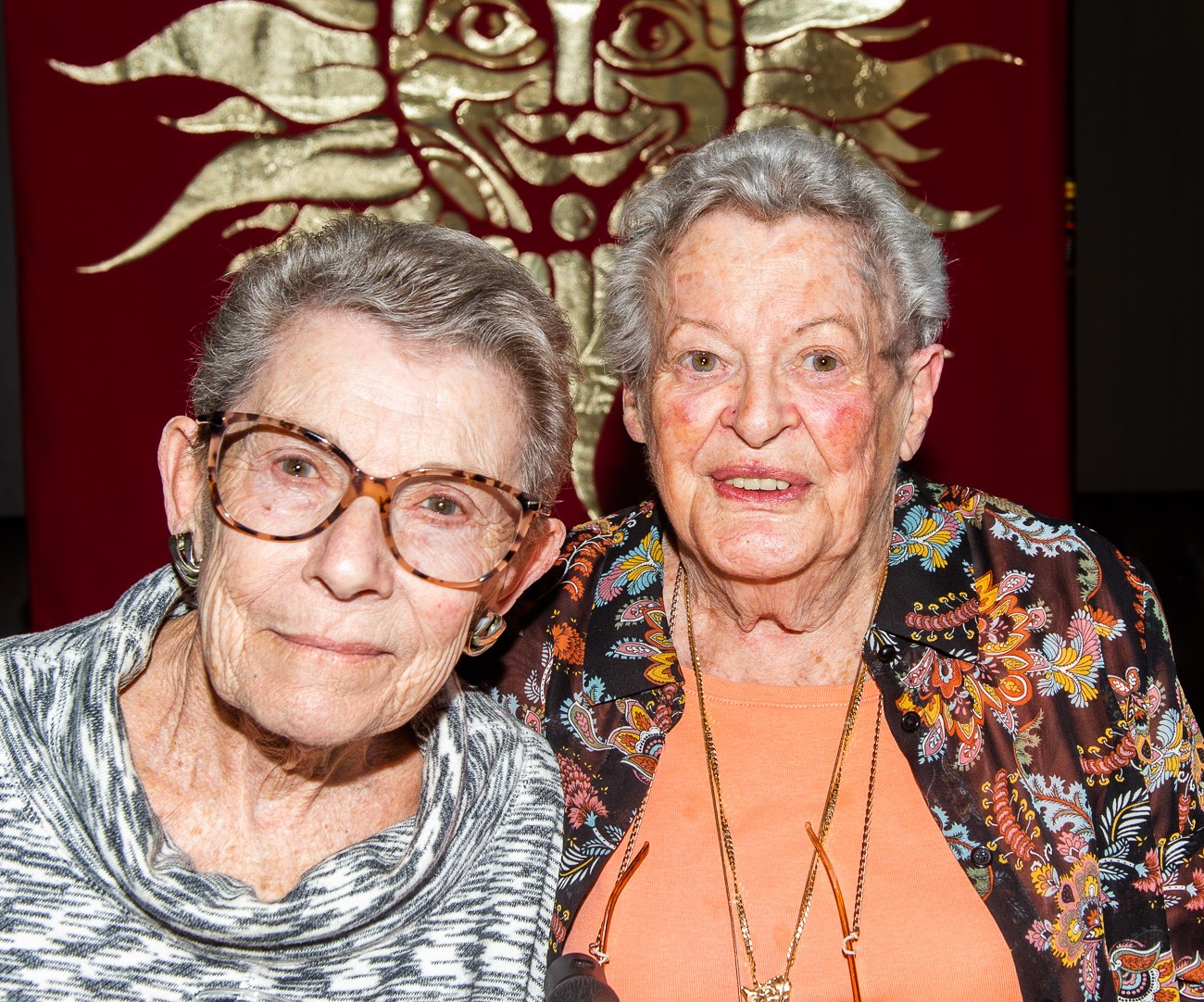 Nola Marshall and Jenny Fraser. Photo by Michael Mannington.

Meg, Rita and Frank were all very early members too (pictured below) but Rita was the first of them to join. Rita is treasurer and Meg is bookkeeper for the group. Frank at over 90 still helps with setting up and they have trouble keeping him off the ladder :)

The Avalon Craft Cottage only have two more venues planned for the remainder of this year, so only two chances left for you to buy those special hand-made Christmas cards and do your Christmas shopping with them.
The first venue is at Warriewood Square for one week starting on Monday 21st October. This is the first of their Christmas stalls, with one table devoted to Christmas with decorations, candles and beautiful Christmas cards and jewellery. Apart from this the stall will be packed with wonderful gift ideas; brilliant silk scarves, gorgeous hand-knitted scarves, beautiful embroidered baby clothes and toys, colourful jewellery, patchwork quilts, lovely hand-knitted baby bootees, jumpers, hats and shawls, stunning dichroic glass brooches and pendants, screen printed tea-towels, pretty embroidered or appliqued hand-towels and much more. The stall will be located outside K-Mart.
The last stall for 2019 will be at St Ives Village shopping centre, upstairs, near the concierge desk and will commence on Monday, November 11th. This too will feature beautiful handmade Christmas cards and decorations, as well as all the other wonderful hand-crafted gift items and homewares that the Avalon Craft Cottage is known for.
Some more photos from this week's 50th Birthday Luncheon: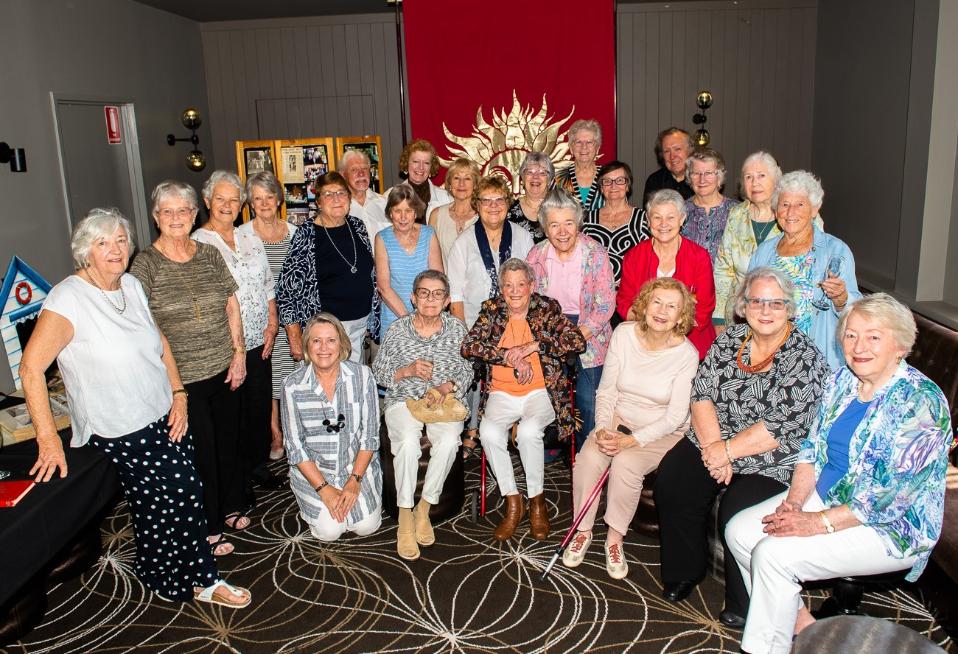 Avalon Craft Cottage members at 50th Birthday Luncheon. Photo by Michael Mannington, Community Photography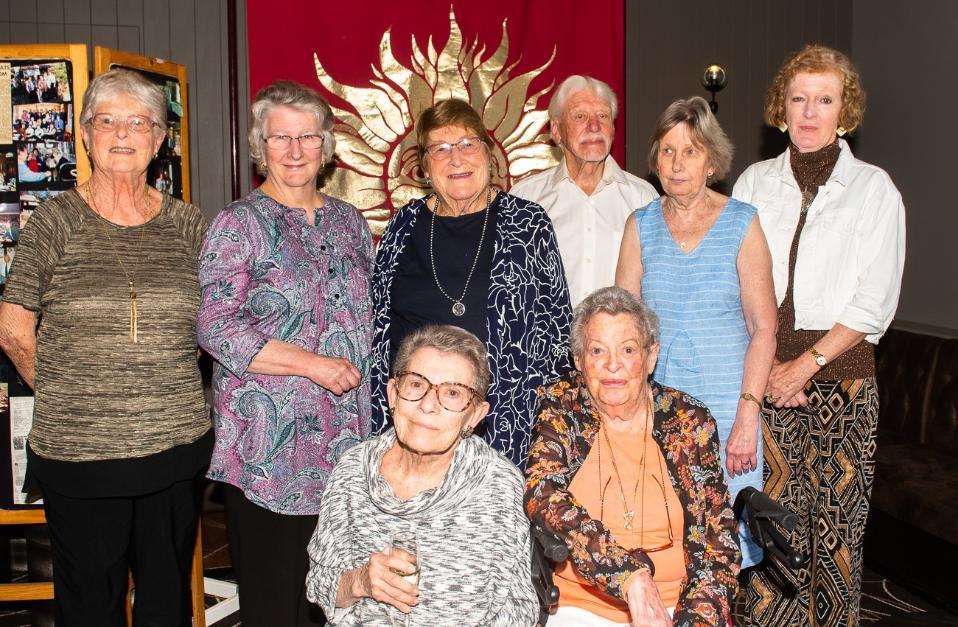 Maureen Darcy-Smith, Robin Thomson, Nola Marshall, Meg Sedgwick, Jenny Fraser, Frank Wyld, Lesley Warren, Meg Sedgwick, Jane Hinde. Photo by Michael Mannington, Community Photography
Bilgola SLSC Celebrates 70 Years
HUGE Thanks to Rowan Jacob - these photos from Bilgola's 70th Anniversary Celebrations are brilliant!: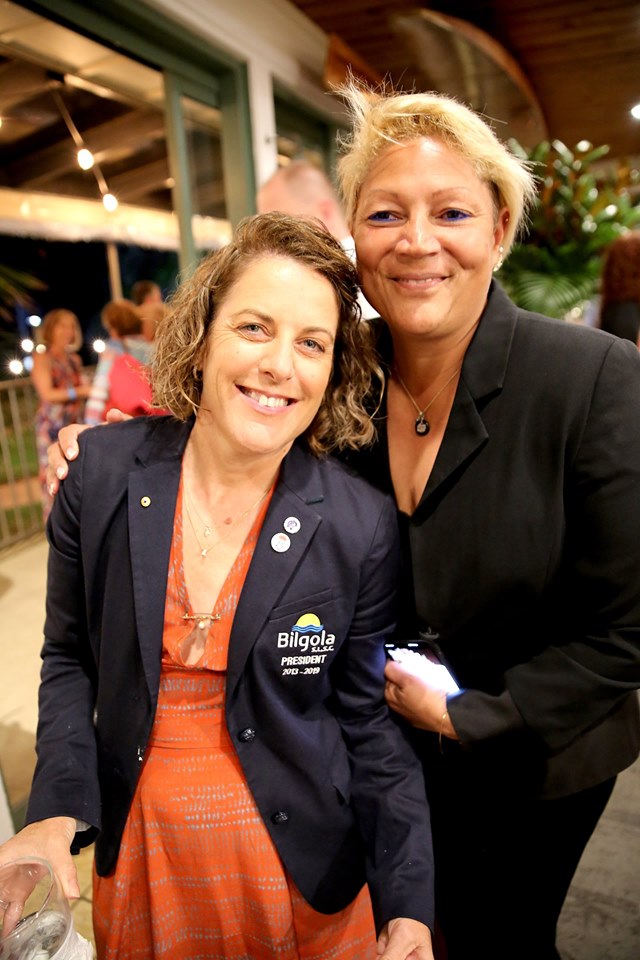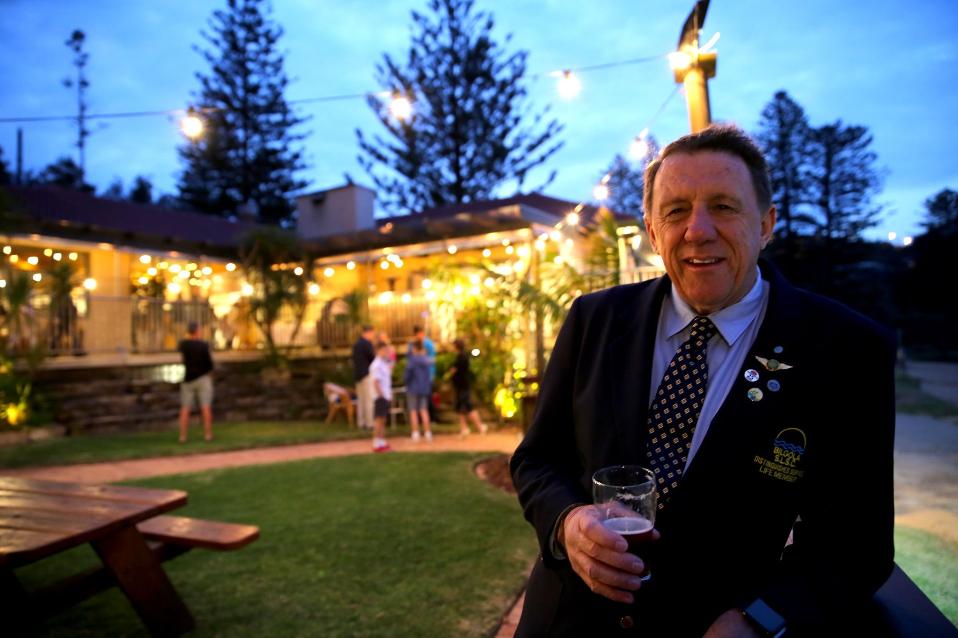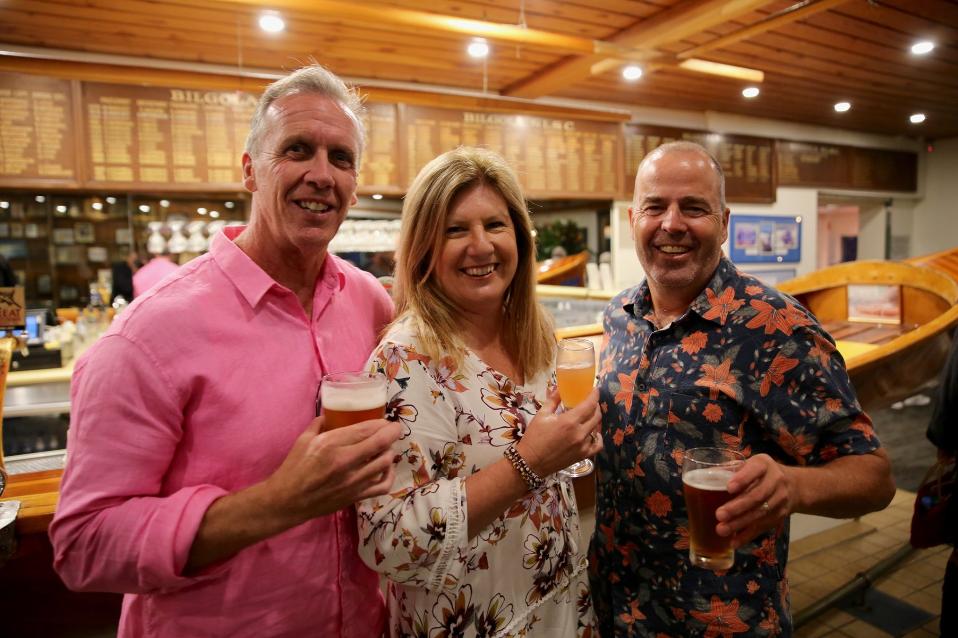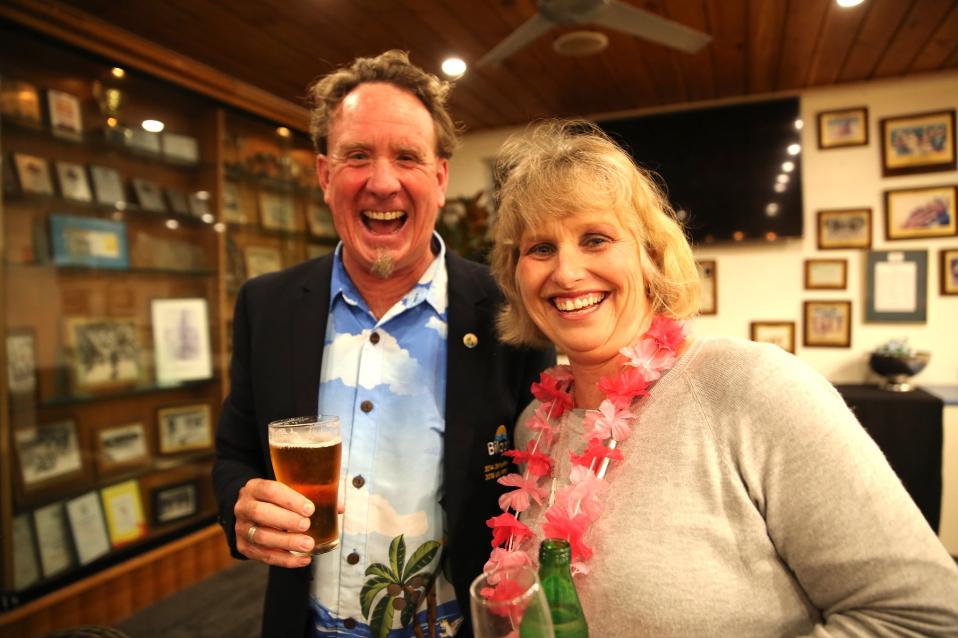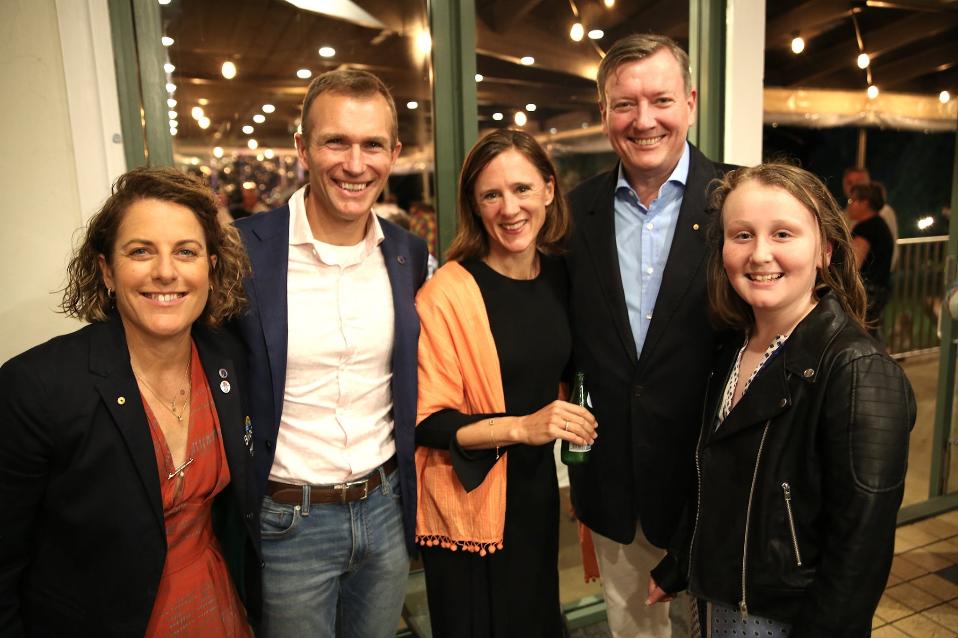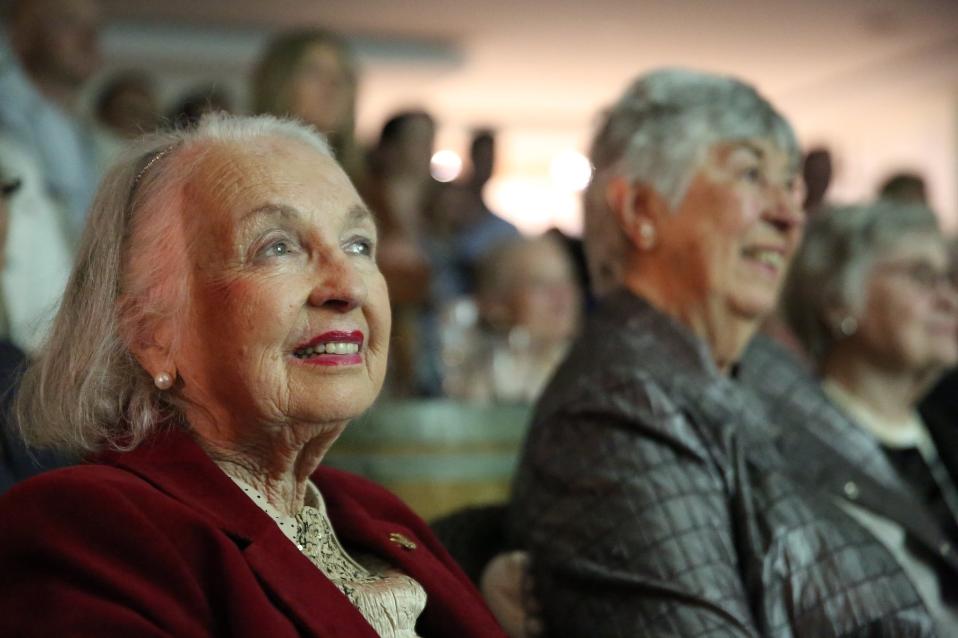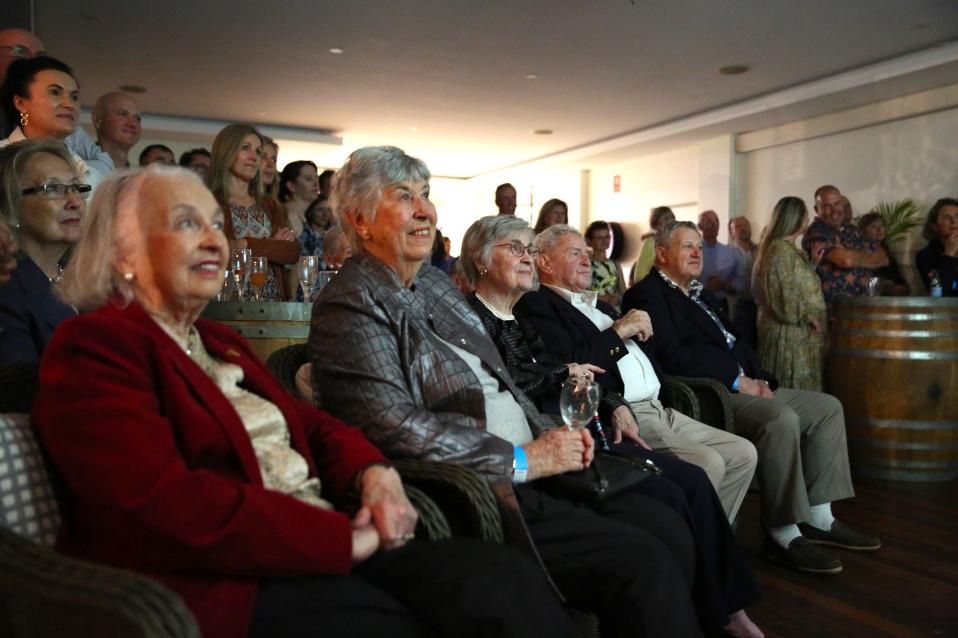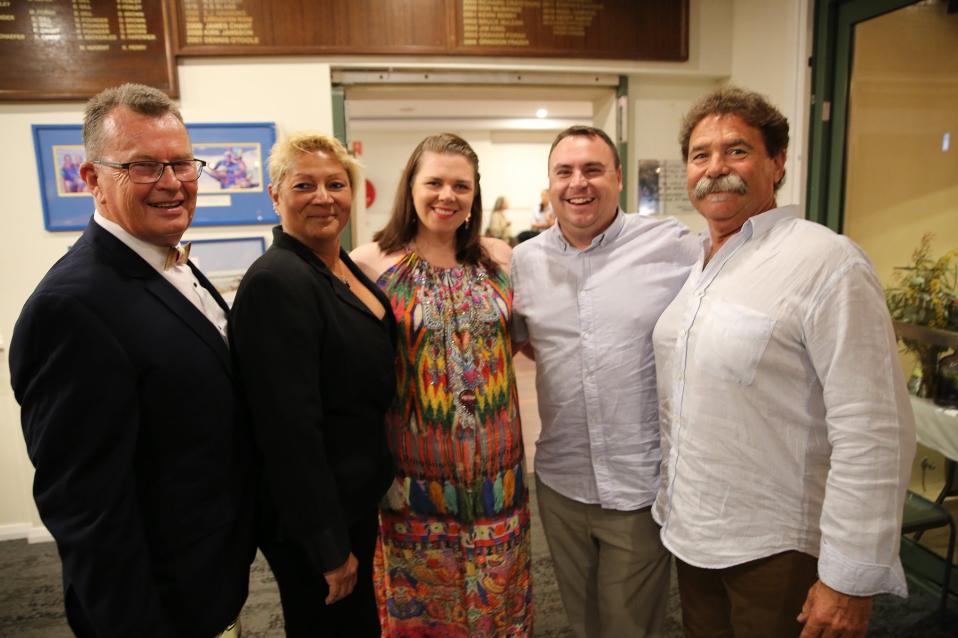 Angophora Reserve Bushcare
Supervisor Claire Cashel posted this week:
"Grateful to have been given this responsibility to care for this spectacular and diverse bushland so close to home"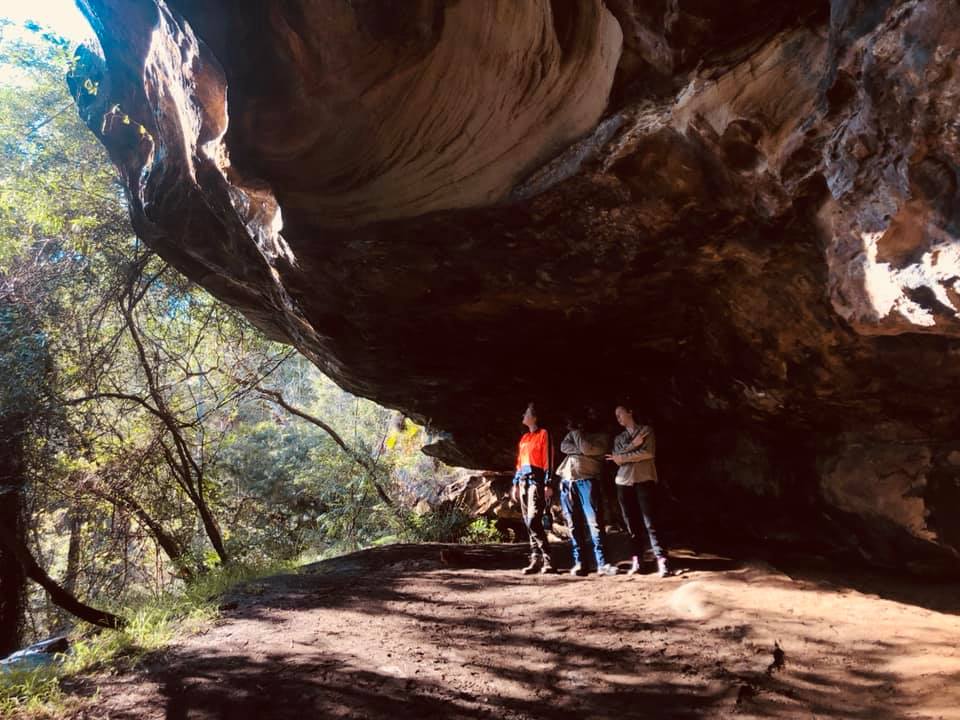 Warriewood SLSC SRC
Training kicked off last weekend starting with the 200m swim assessment at the newly upgraded Narrabeen Rock Pool.
"Everyone made it in the time required - a great effort in challenging conditions."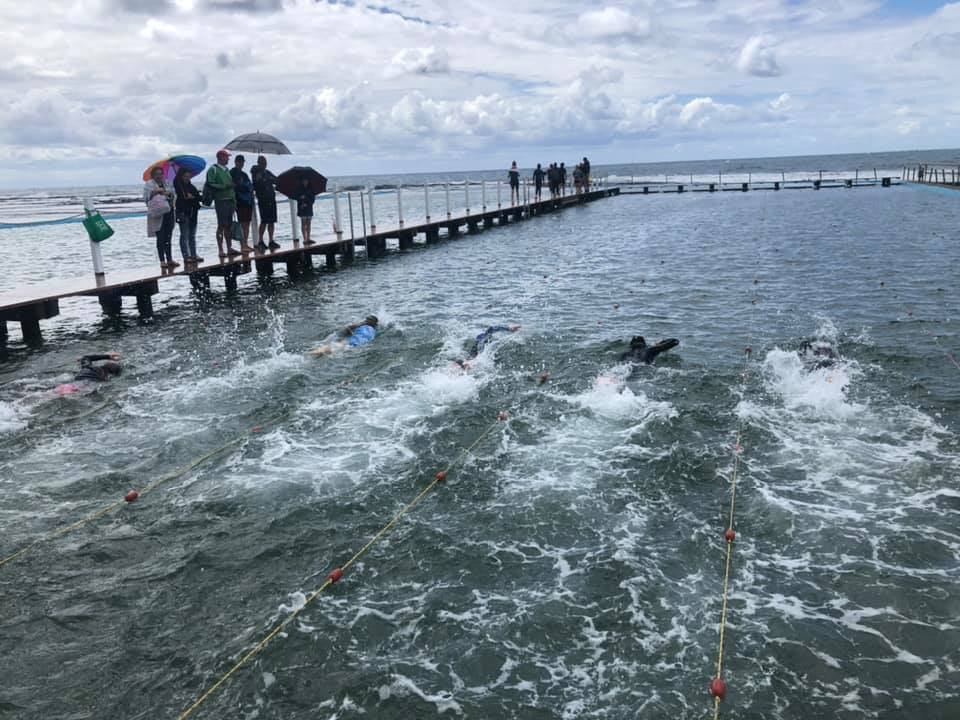 First Patrol Was One To Remember For Patrol 5 !
Patrol 5's first patrol of the year started off on a brisk and windy Saturday afternoon. During the course of events we were approached by Colin, a blind elderly gentleman who was once a South Maroubra boat rower, he asked if someone would take him out into the surf as he had not had a swim for longer than he could remember.
The gallant Adam and Ben were quick to offer their assistance and took Colin out further than I think anyone expected. Collin was over the moon at the experience and confessed to having a tear in his eye as the memories of the water came flashing back. We cannot emphasise enough the difference we can make to peoples lives.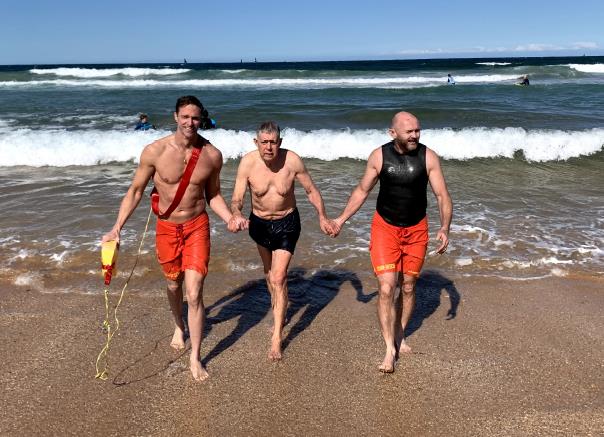 from Warriewood SLSC's Wazzup Newsletter: Issue 3, 2019/2020 Season, Published October 17th, 2019
Narrabeen Amateur Swimming Club
October 19, 2019
Great sunny day back at the pool, While some of our swimmers wearing wet suits to fight the cold waters!! Look how clear the water was: