October 31 - November 6, 2021: Issue 516

Social Pittwater: Pittwater High School Reunion, RMYC Open Of 2021/2022 Boating Season, 24 Hour Row Underway + Extras
It's getting near that end of the year time when get togethers and getting on the water become our focus. Although some people have not been able to travel to where they can meet up with friends yet, there is still a fair amount happening as we head towards Summer.
Pittwater people are out and about again and enjoying their neighbourhood, favourite venues and those tucked away lovely places we all live here for - the great outdoors.
A few 'socials' run below.
Pittwater High School Reunion: The First 10 Years
Students who attended Pittwater High School 1963 to 1973 have an annual reunion to catch-up, share some food and laughs and see how each other have been travelling. Although last year's had to be cancelled, and not all could travel to attend this year's, a nice little crowd gathered on Saturday October 30th.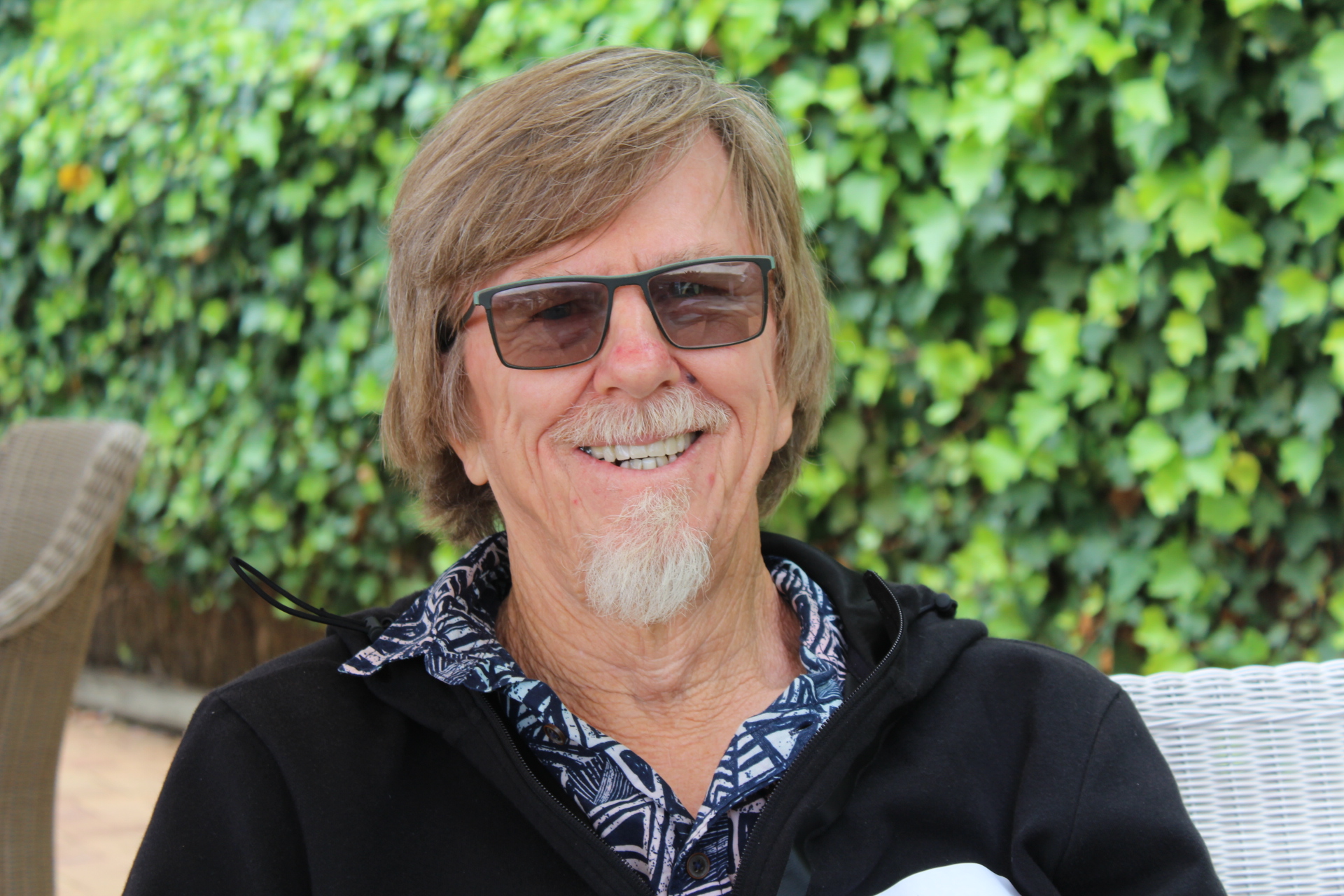 Lex Hansen, 1964-66; still living in Avalon, loving his photography!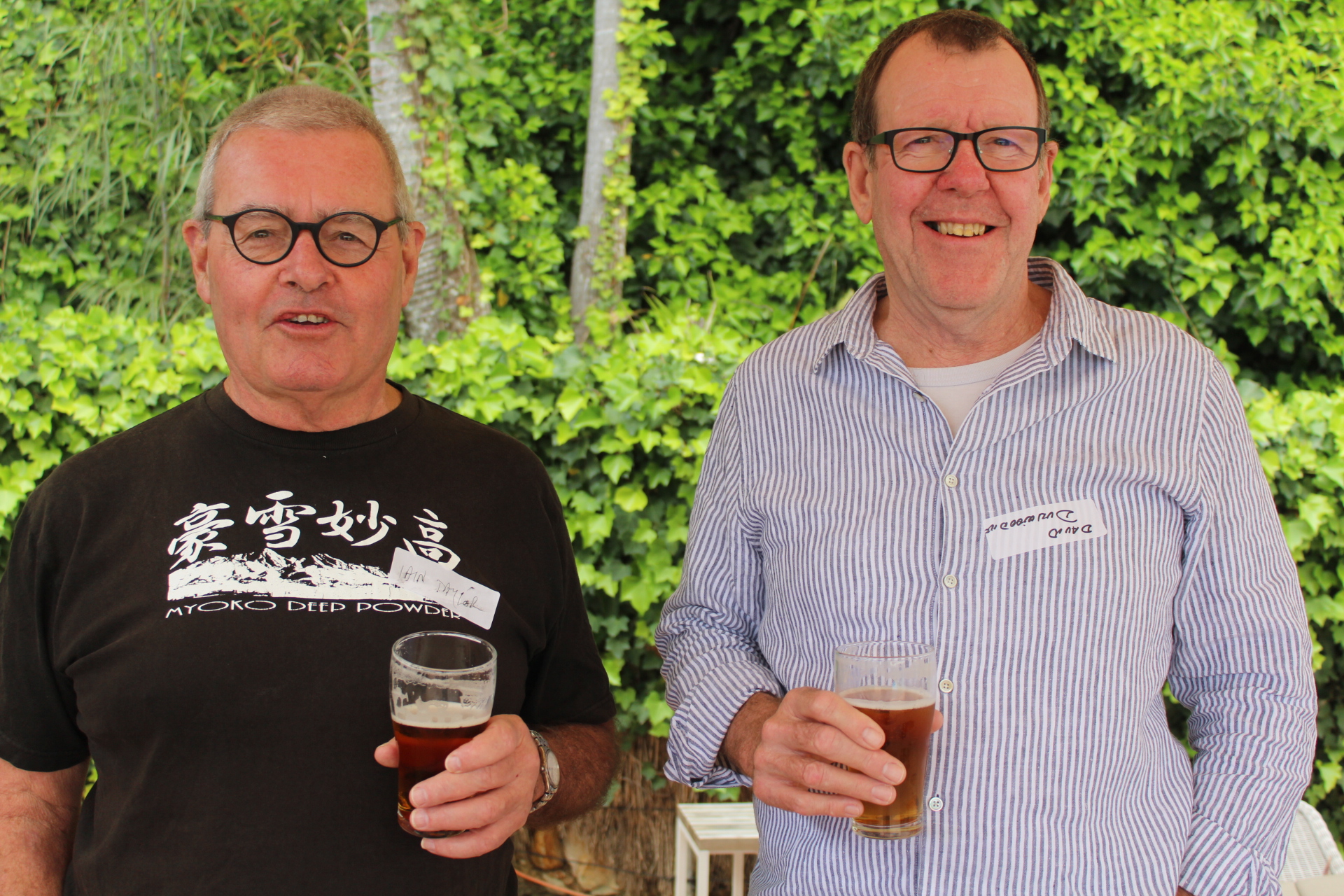 Iain Taylor 1967-72 and David Dunwoodie 1967-72; still enjoying a cold beer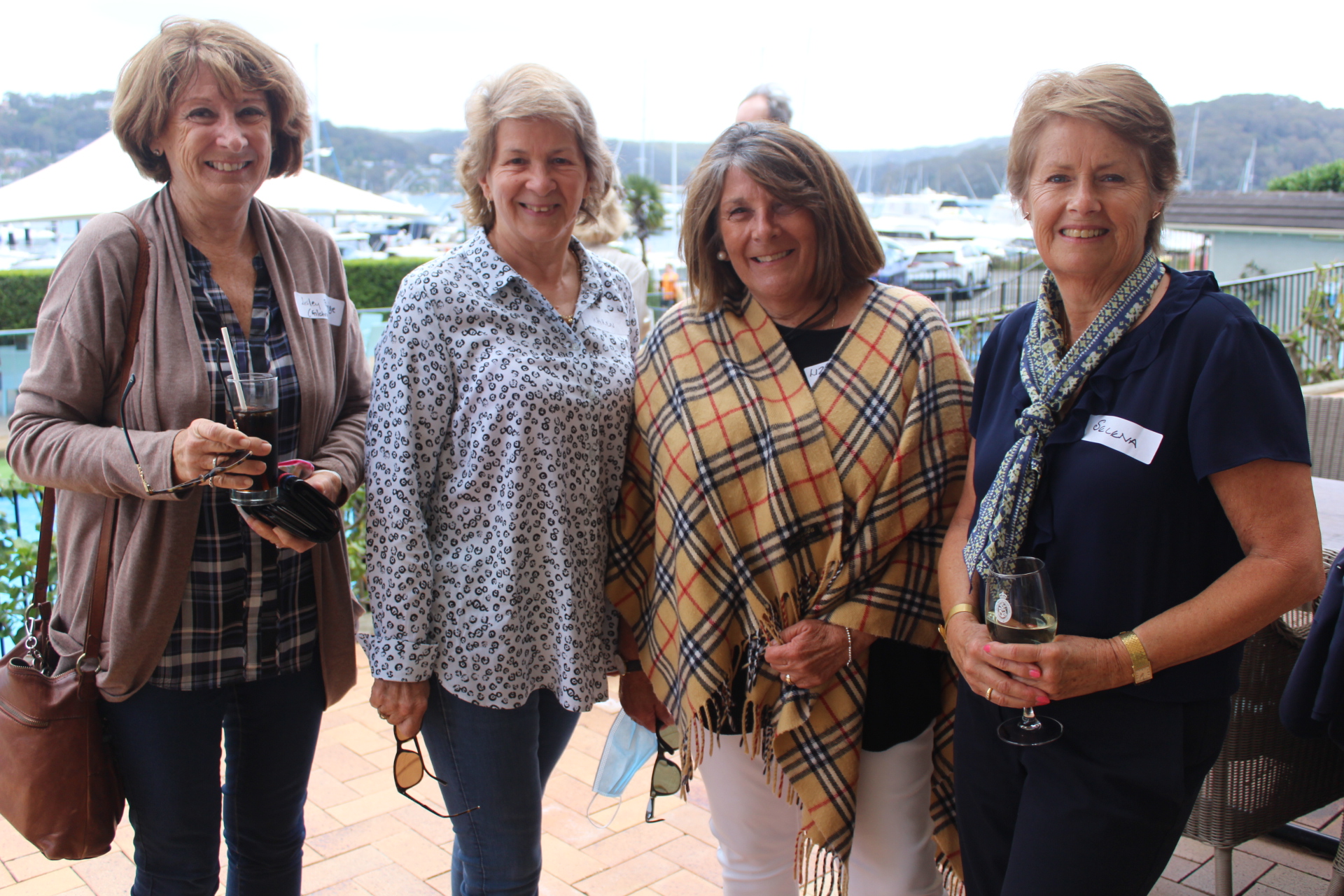 Lesley Bobrige (Gilchrist) 1968-73, Karen O'Brien 1969-73, Liz Parkes 1967-70, Selena Fluert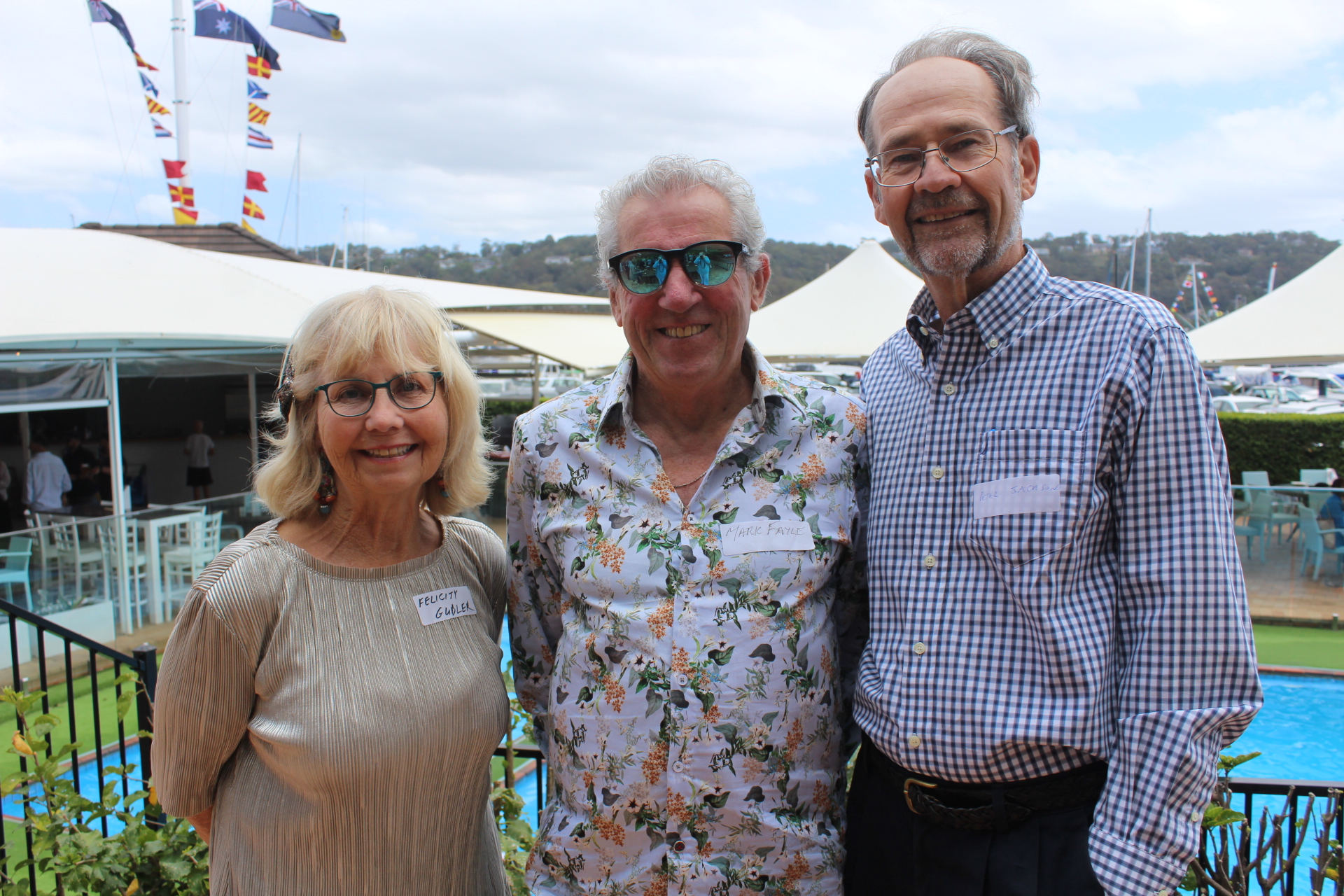 Felicity Reynolds (Gudler) 1964-67, Mark Fayle 1969, Peter Jackson 1966-69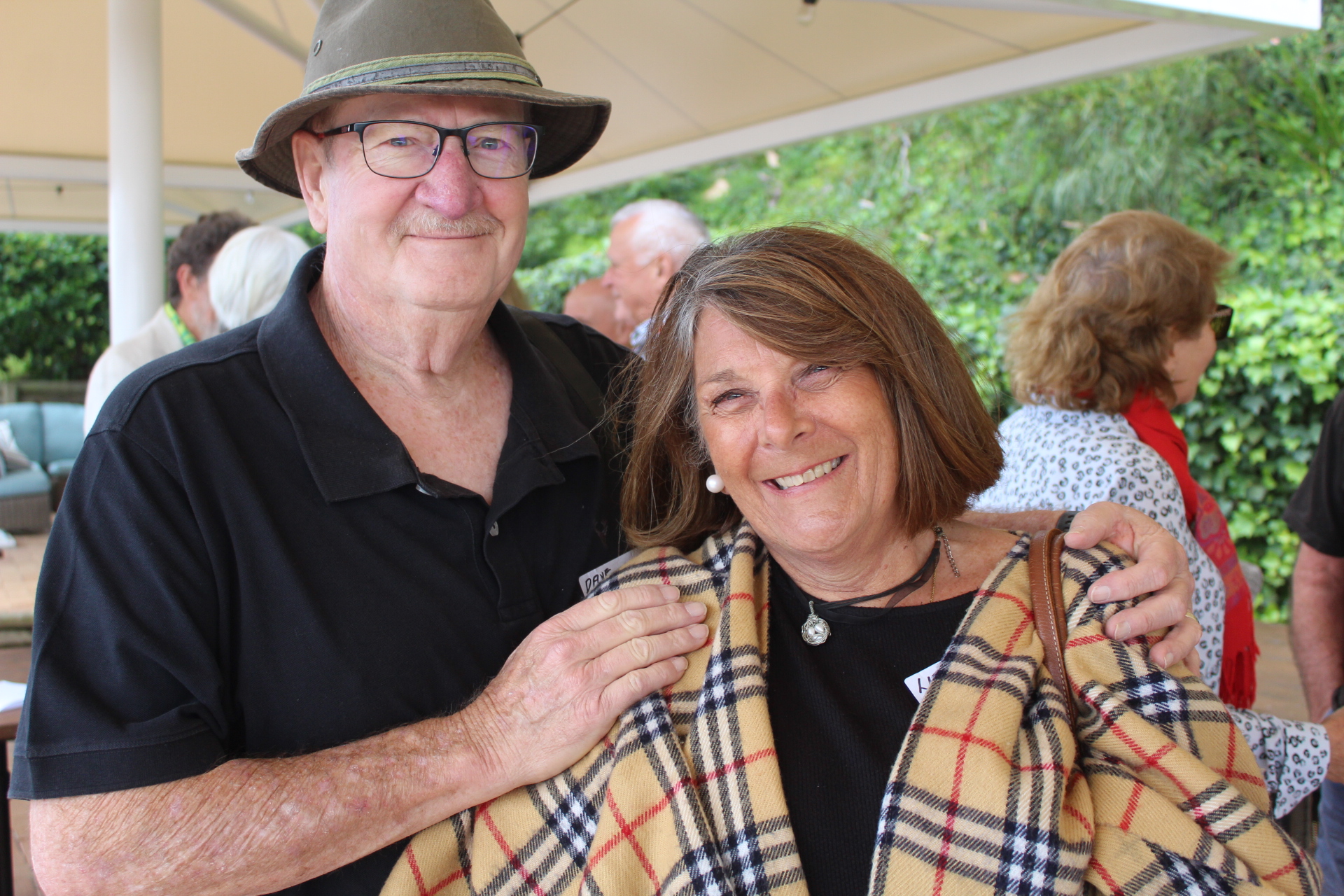 David Whiteman 1964-69, Liz Parkes 1967-70 - David is still making wonderful photographs, we follow his posts on social media and there's some great captures and subjects he focuses on.
Sue and Peter McMahon 1964-69
Peter Aroney 1965-71 and Stafford Sanders 1965-70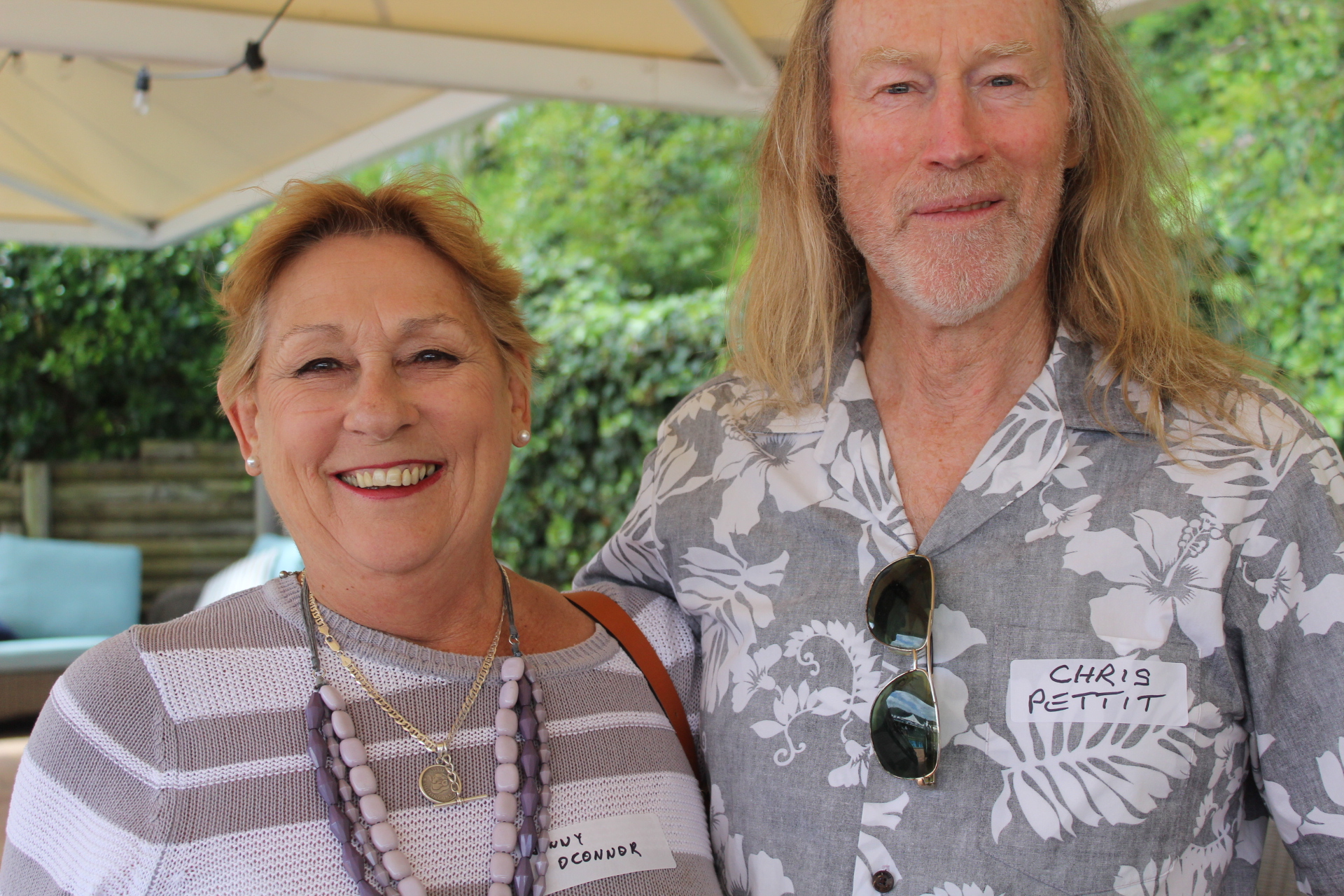 Jenny O'Connor (Puhd) 1965-70 and Chris Pettit 1965-70 - Jenny says her brother Michael, now living in Coffs Harbour, couldn't make it but to say 'hi' to everyone. Pittwater High alumni Phillip Miller is also up at Coffs, Sandy Beach, with Michael too. Jenny, after raising her own children at Mona Vale, now lives at Beacon Hill.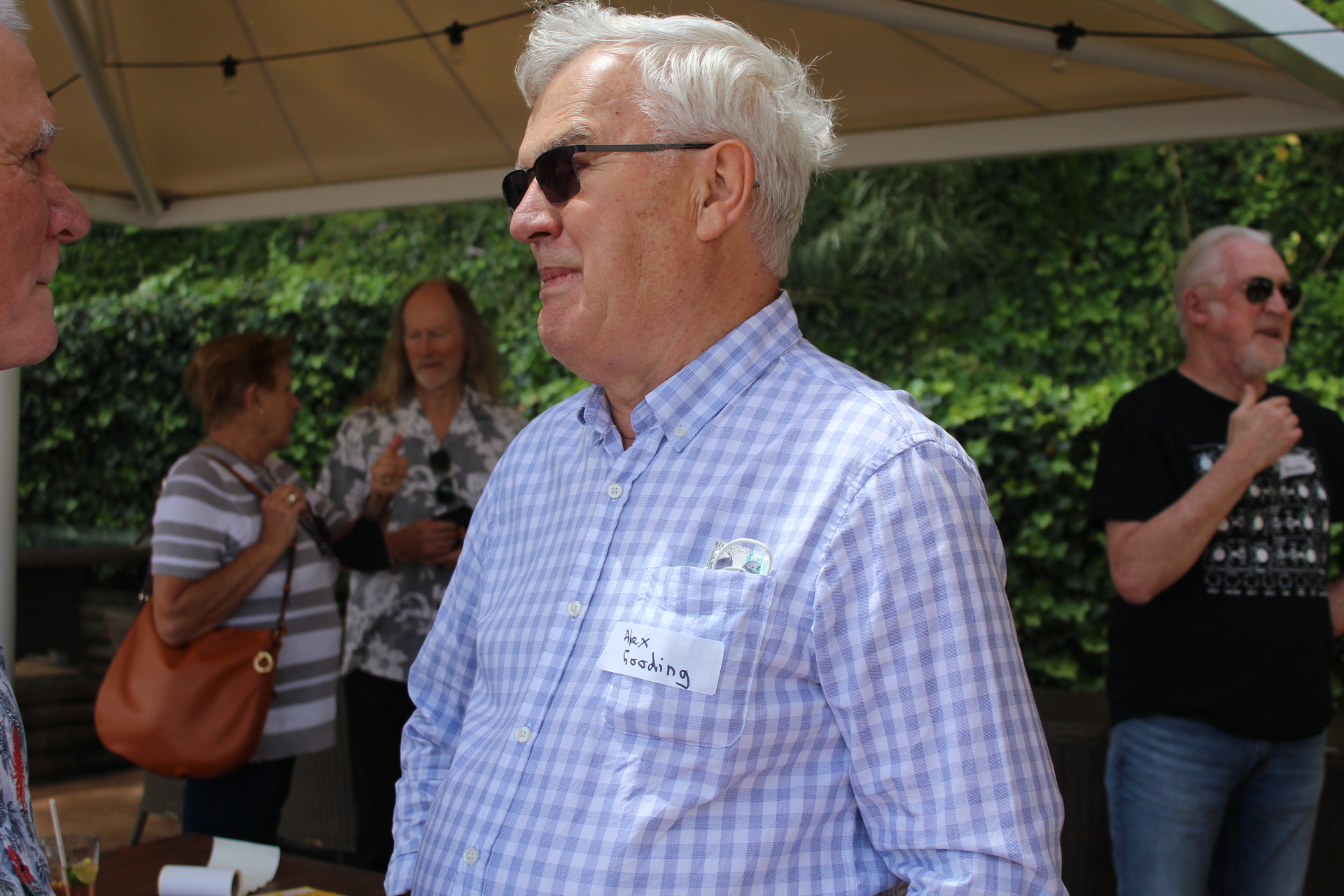 Alex Gooding 1965-71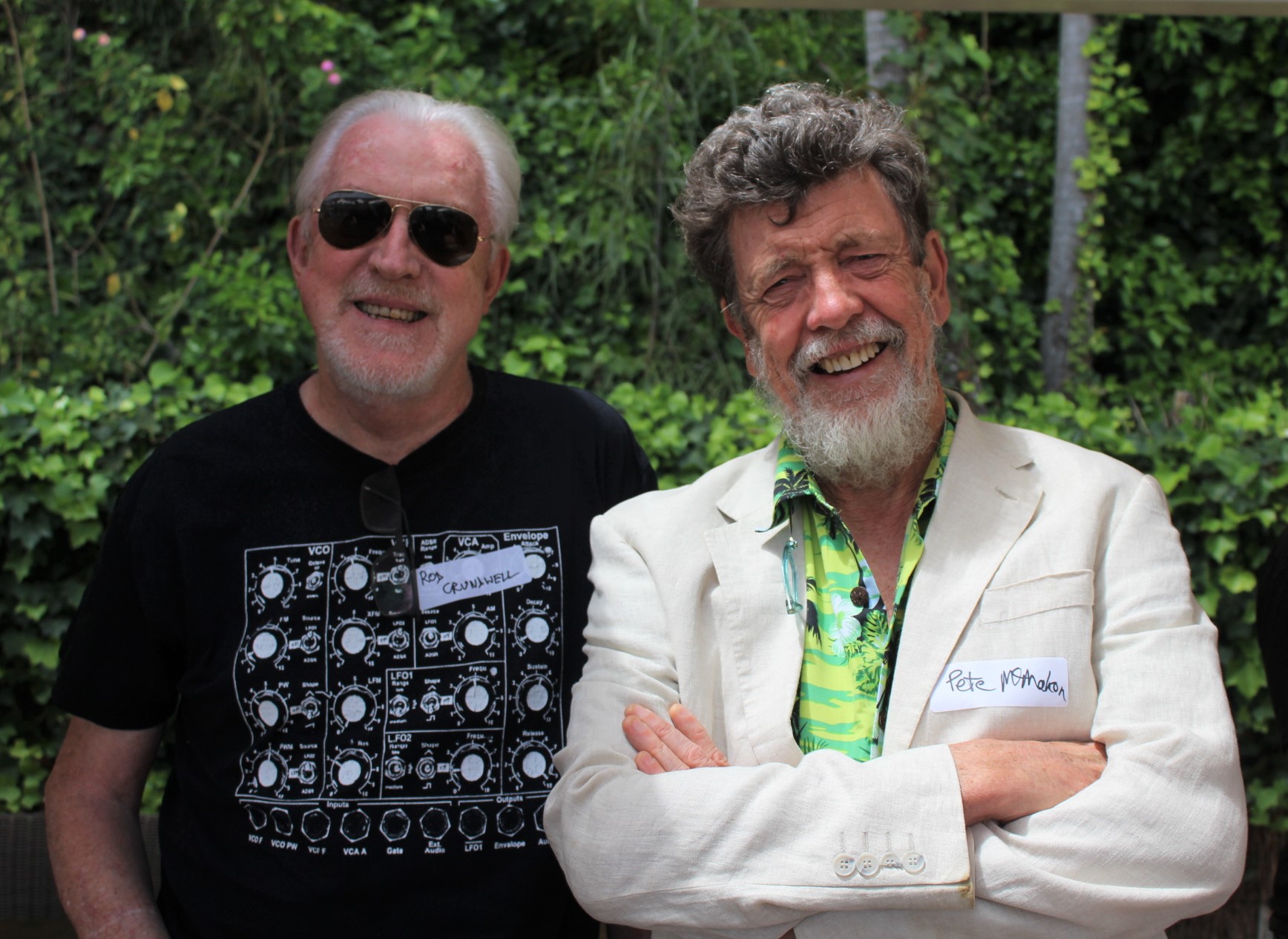 Rod Crundwell 1965-70 and went back in 1971 to get better marks and Peter McMahon - these two gentlemen have both worked as musicians and although retired, still love their music. Rod played with John Swan and was part of the Ol'55 crew, he's currently at Fairlight. Pete has been focused in the area of Music Therapy for dementia, aged care and palliative care patients.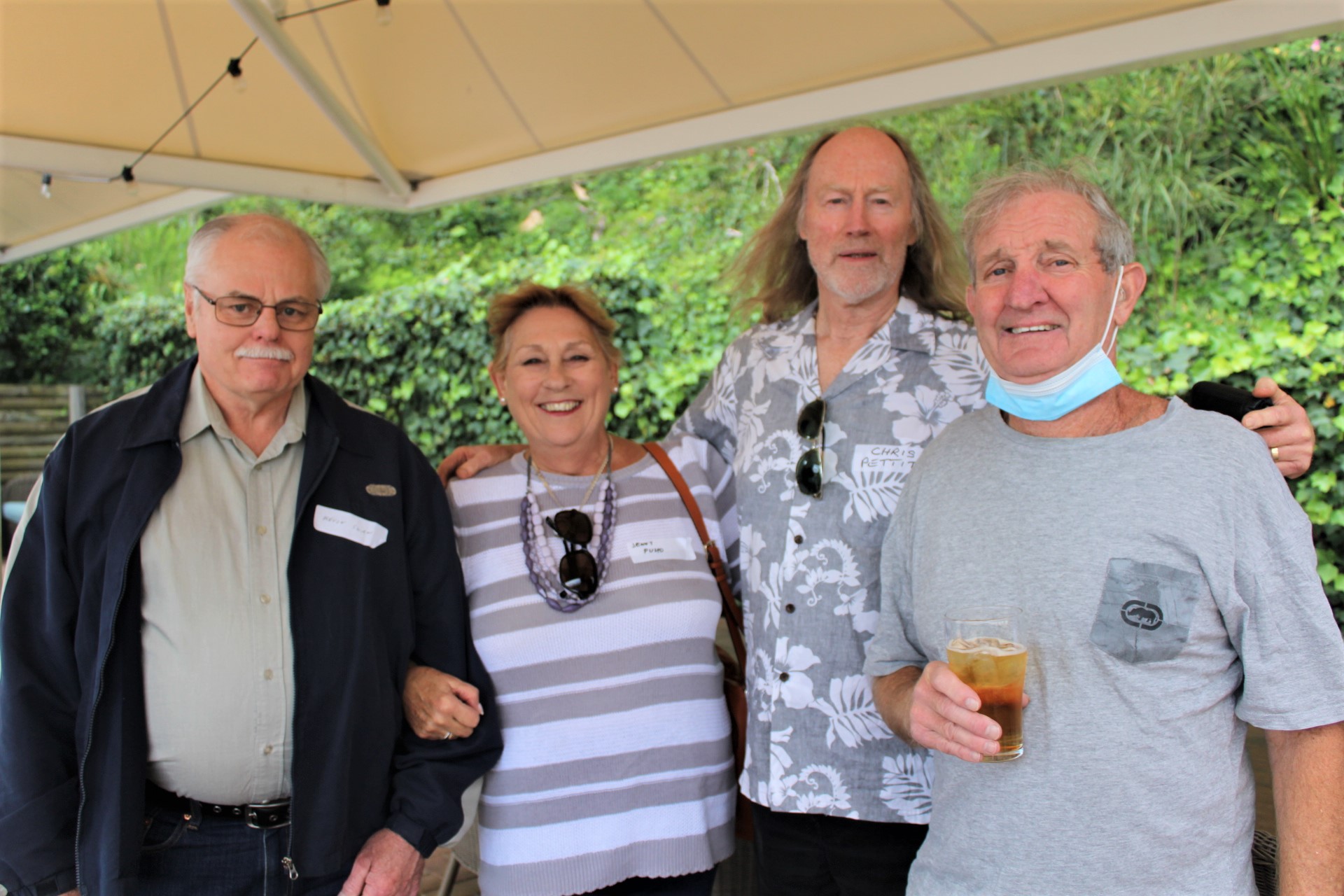 Kevin Swan 1970-71 and Larry Ladd 1972, with Jenny O'Connor (Puhd) 1965-70 and Chris Pettit 1965-70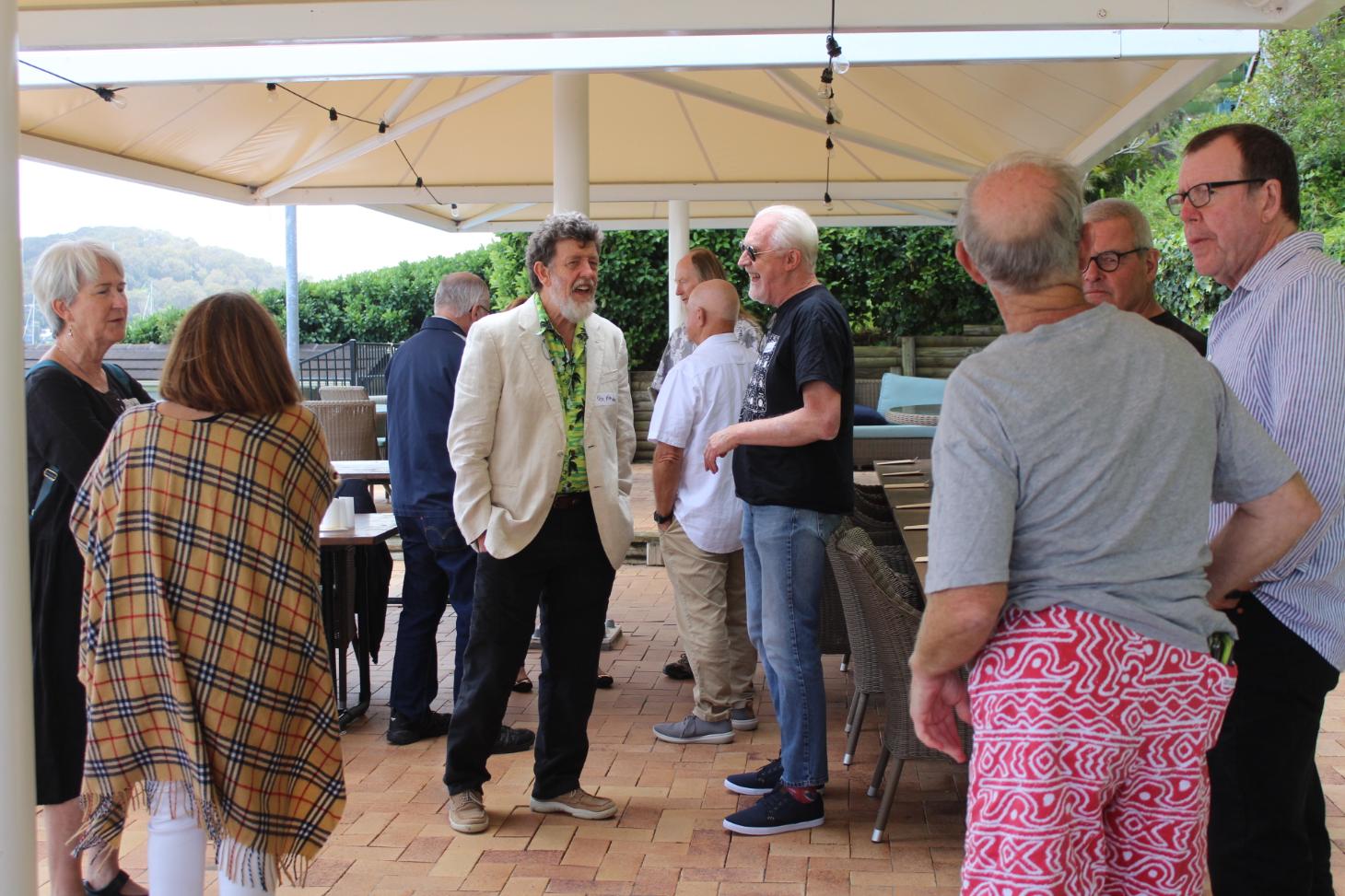 Royal Motor Yacht Club Of Broken Bay (At Newport): Opening Of The Boating Season
David Rogers, Commodore, and the Directors and Life Members of the RMYCBB welcomed a limited number of guests on Saturday October 30th to the official opening of the 95th 2021/2022 Boating Season. Patrons the Hon. Bronwyn Bishop and Rear Admiral Lee Goddard were in attendance.
Also present were Jason Falinski, MP for Mackellar, Jimmy Arteaga, Unit Commander of Marine Rescue Broken Bay and Councillors Kylie Ferguson, Rory Amon and Alex McTaggart, along with club members.
The 49th AGM was held on October 27th, the 2021 Report celebrating the club winning 'Club of the Year' in the 2021 Marina Industry Awards.
Retiring Commodore Chris Lee, stated in his Report that as at June 30th 2021 the Club has a membership of 3,700 members, an increase of 376 with 1,836 Boat Owner and Boat Owner Associate Members and 1,743 Social and Social Associate Members, with a balance of 121 Country, Reciprocal and Junior Members.
The management and Directors are currently in the initial stages of design and planning for a new development and look forward to sharing the vision with all the membership in due course.
Due to Covid-19, donations and sponsorship for the year were limited but still totalled $7,796 for local charities and organisations. Even though restricted, the Club was still able to hold its annual Classic Car Show which raised $1,370 for each of Bear Cottage, Marine Rescue Cottage Point and Marine Rescue Broken Bay.
The full annual report is available on the RMYC website.
Commodore Rogers is joined on the Board of Directors by Laurie Puddy, Vice Commodore, Karen Robinson, Rear Commodore, Tom Muir, Hon. Treasurer, and Directors Phil Alchin, Peter Haig, Chris Lee, Greg Reid and Andre Sekulic.
2020 Employee of the Year Alasdair Wells ignited the cannon to sound the official start of the RMYC Boating Season and Members were piped to their boats to the rousing strains of Waltzing Matilda - a long standing tradition for the club. The flotilla mustered off Scotland Island for the Boat Parade and Salute, with some members returning to the club for a late lunch while others enjoyed the Pittwater estuary.
Below run a selection of 2021/2022 Opening of the Boating Season snapshots.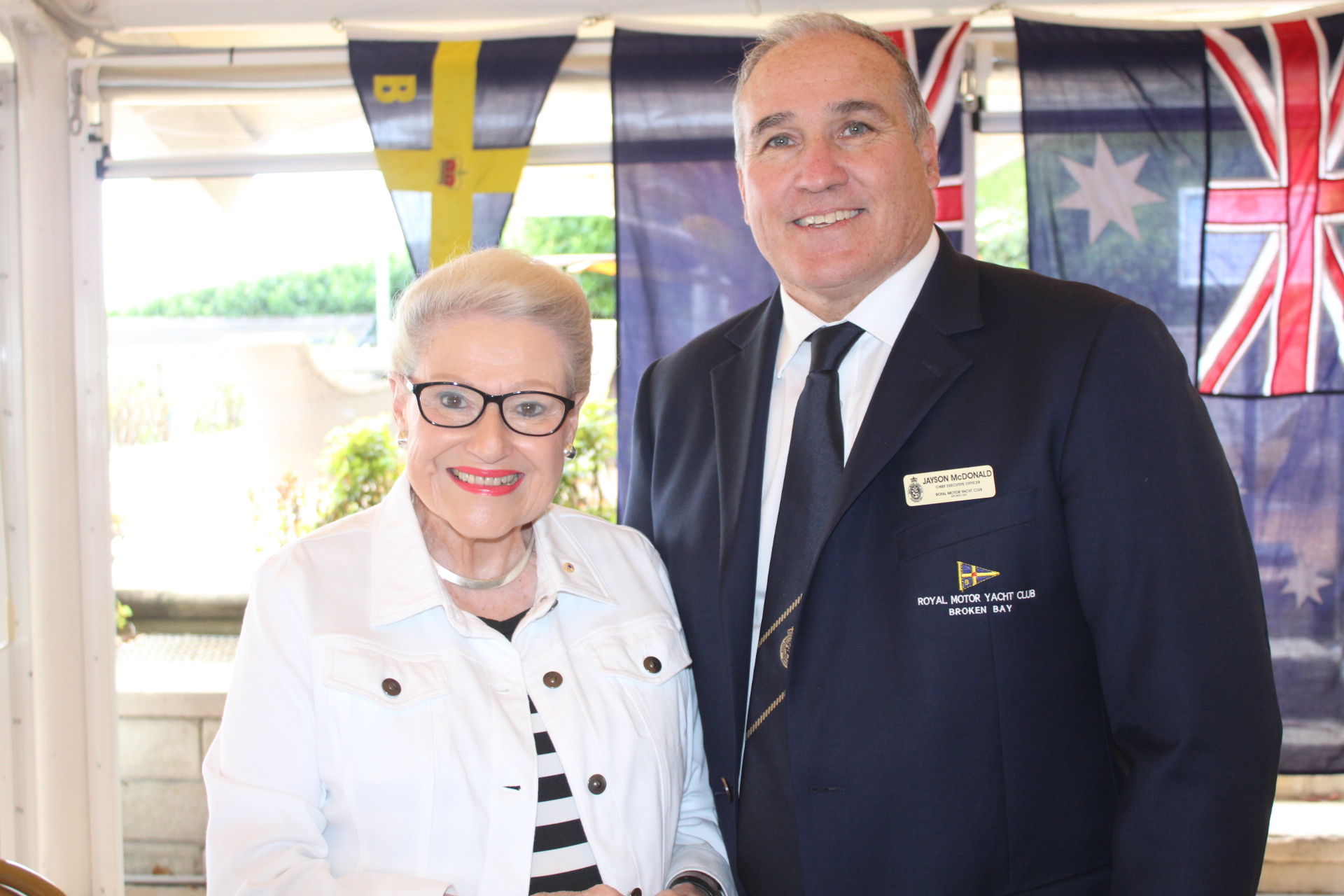 The Hon. Bronwyn Bishop RMYCBB Patron and Jayson McDonald CEO of RMYCBB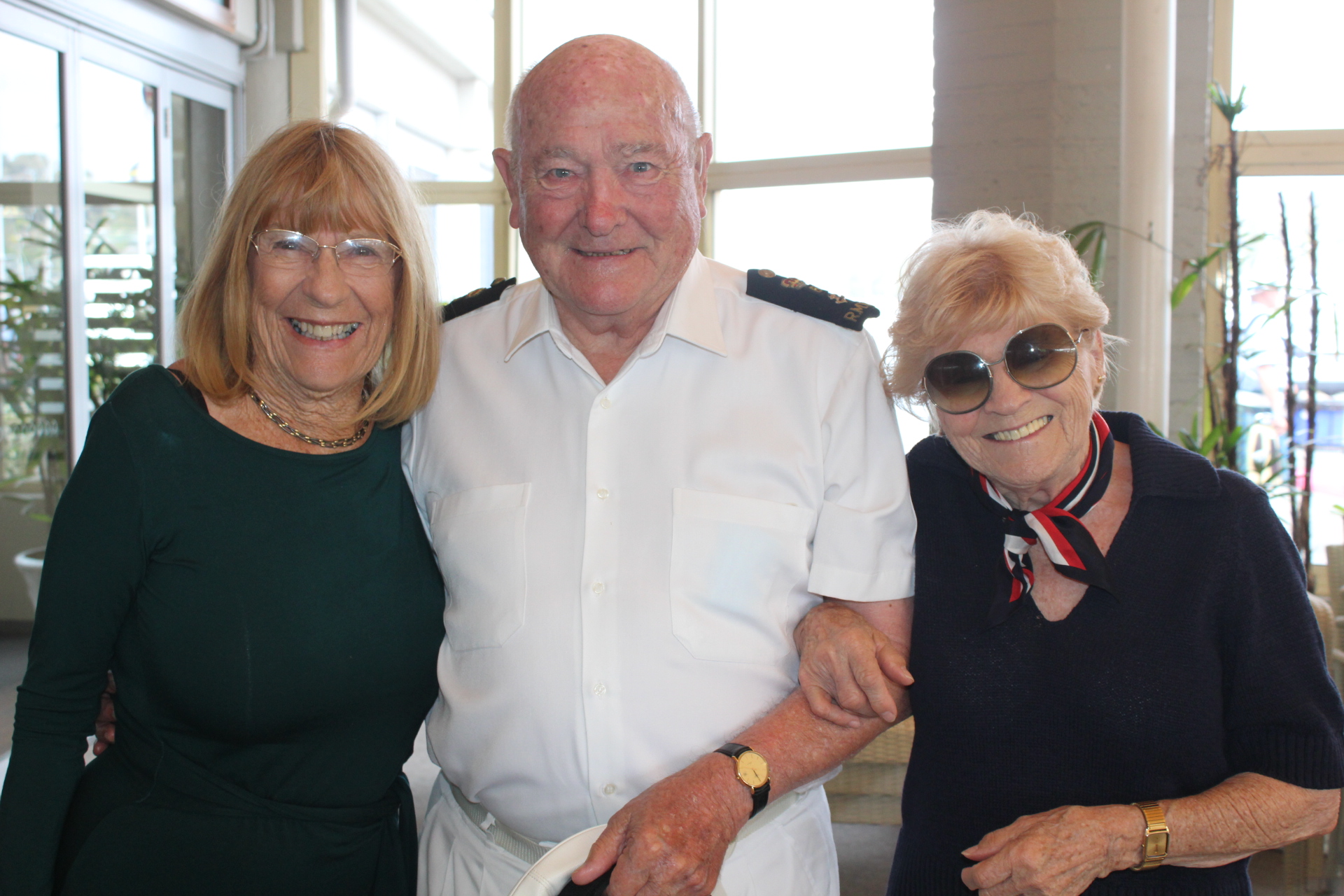 Barbara Simmonds, Kevin Newman, Erma Donaldson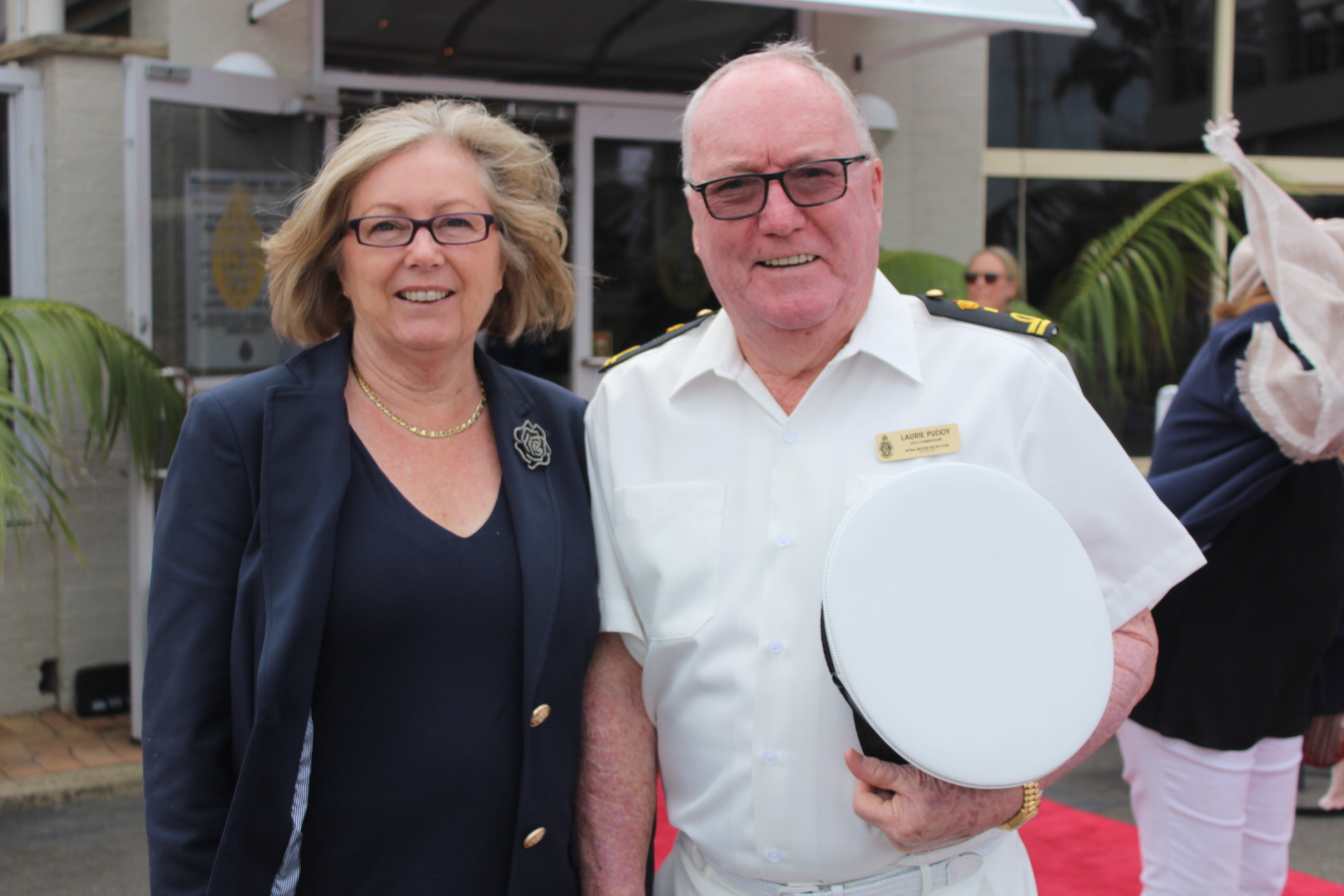 Mrs. and Mr Laurie Puddy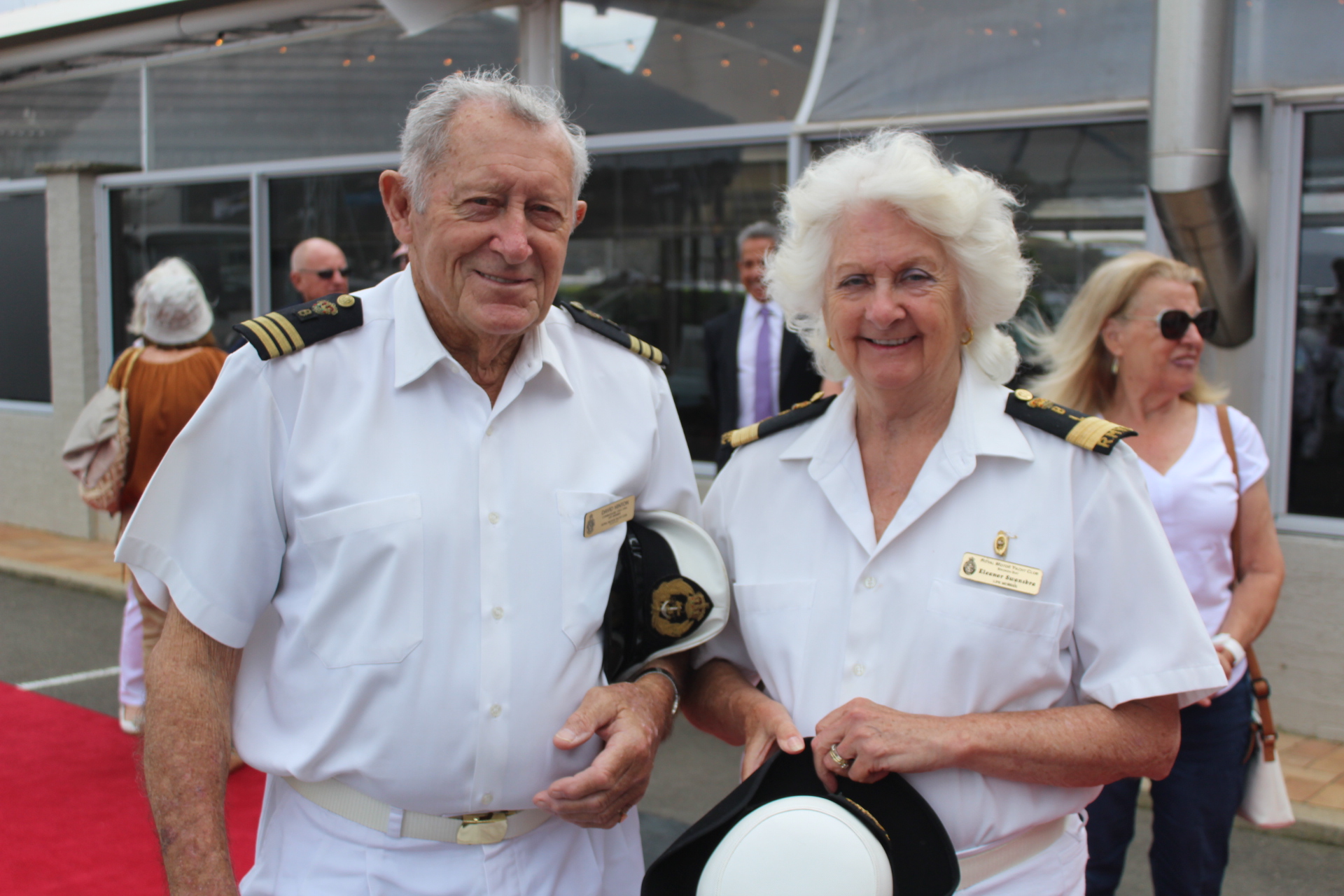 RMYCBB Life Members David Hinton and Eleanor Swansbra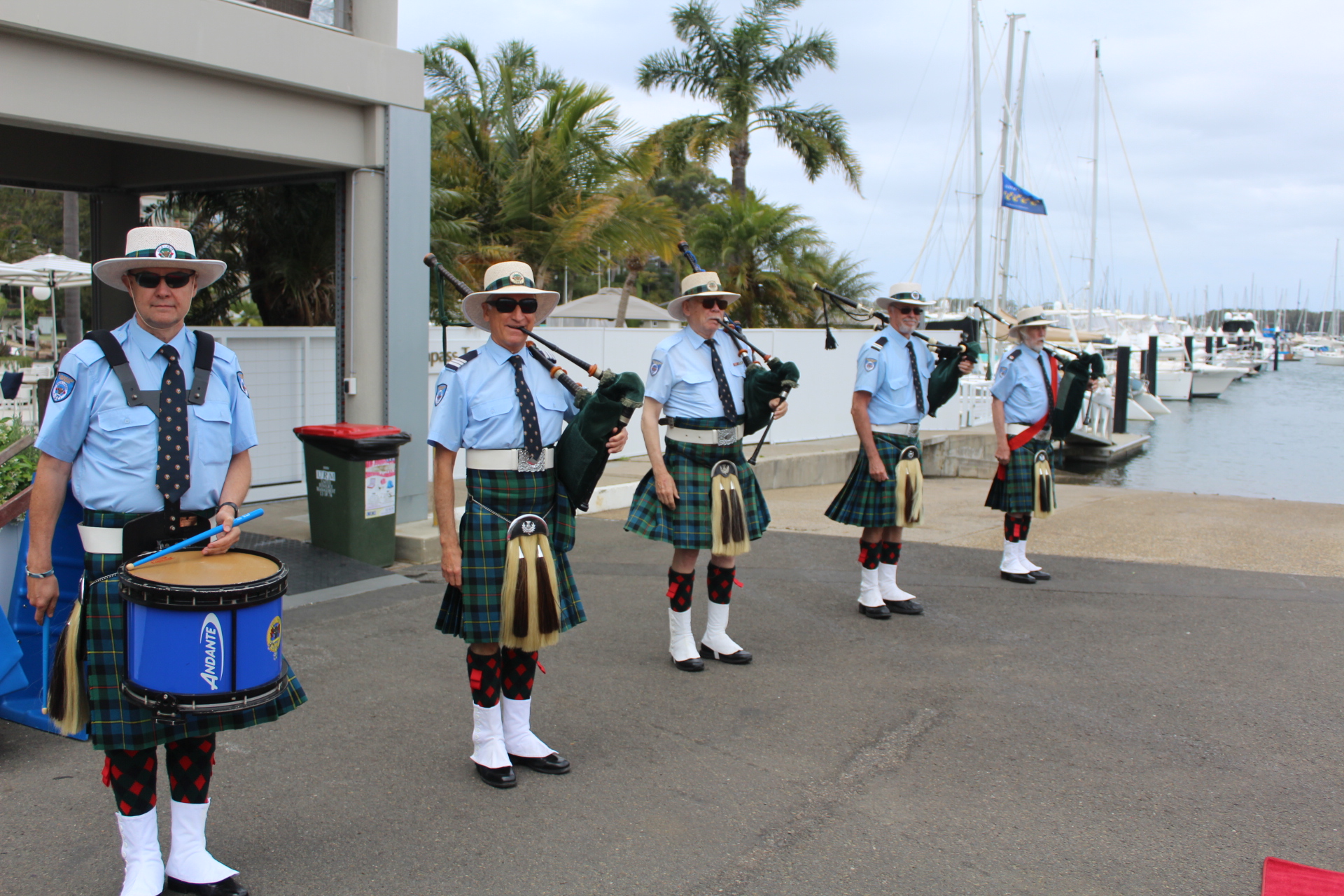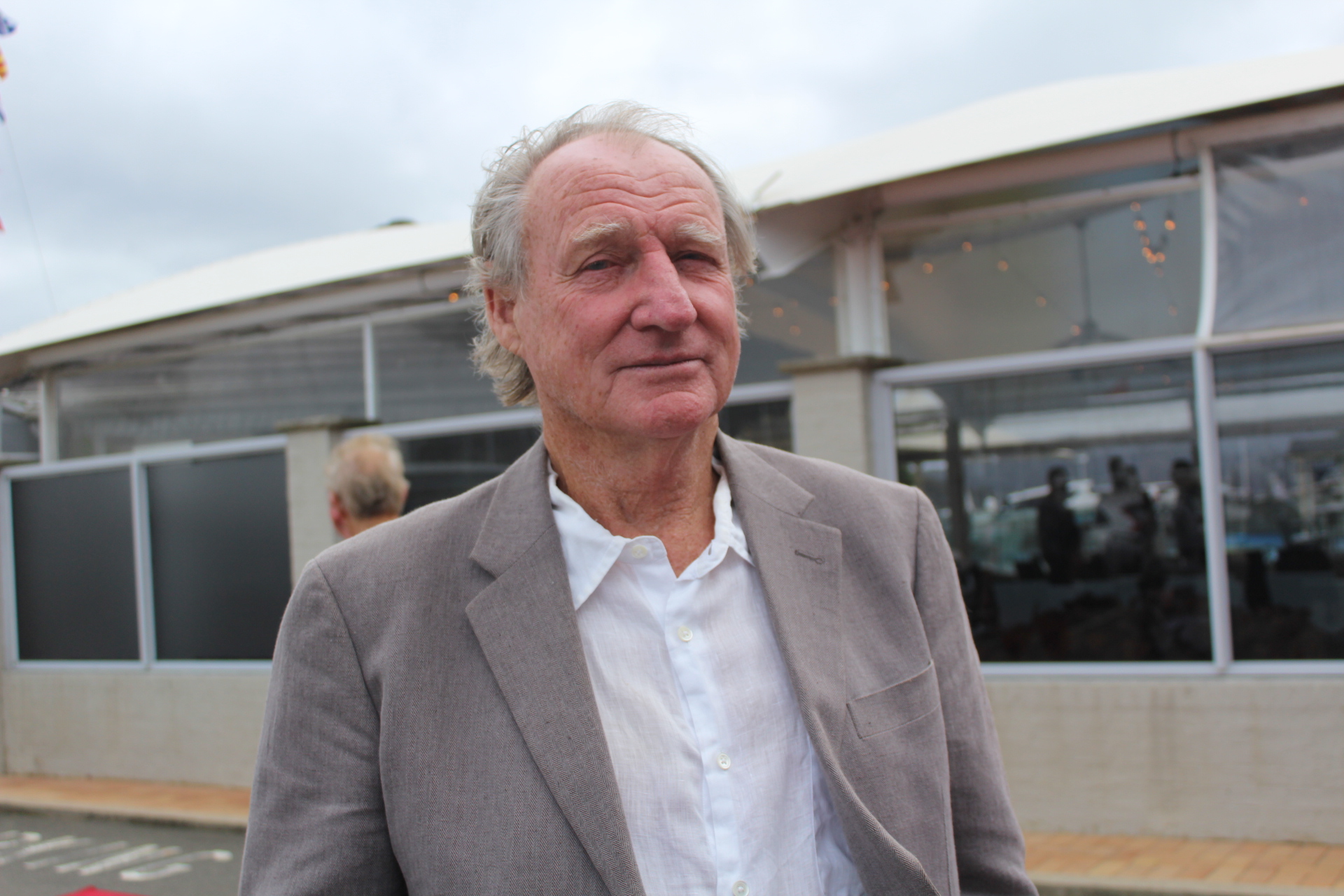 Alex McTaggart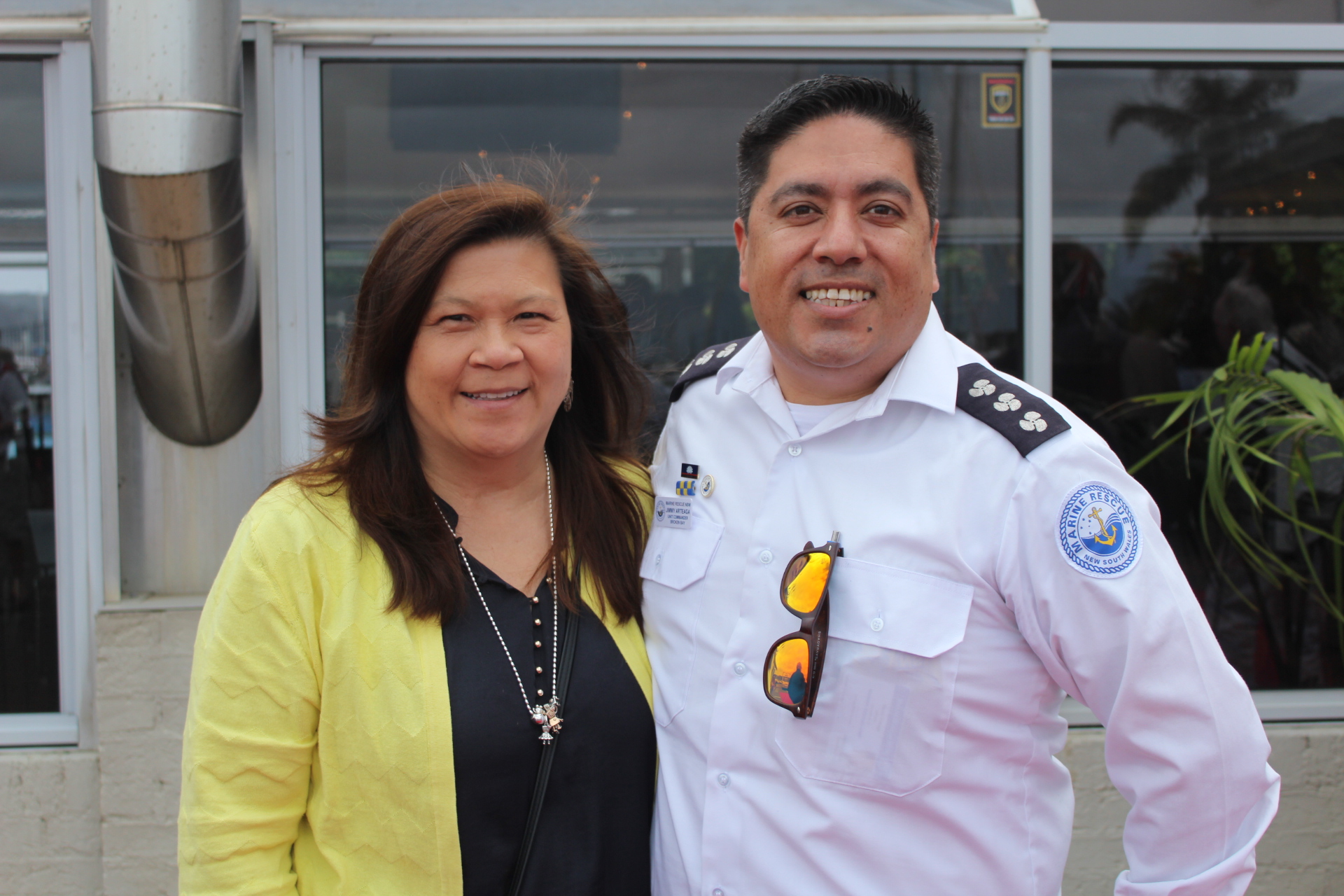 Mrs. and Mr. Jimmy Arteaga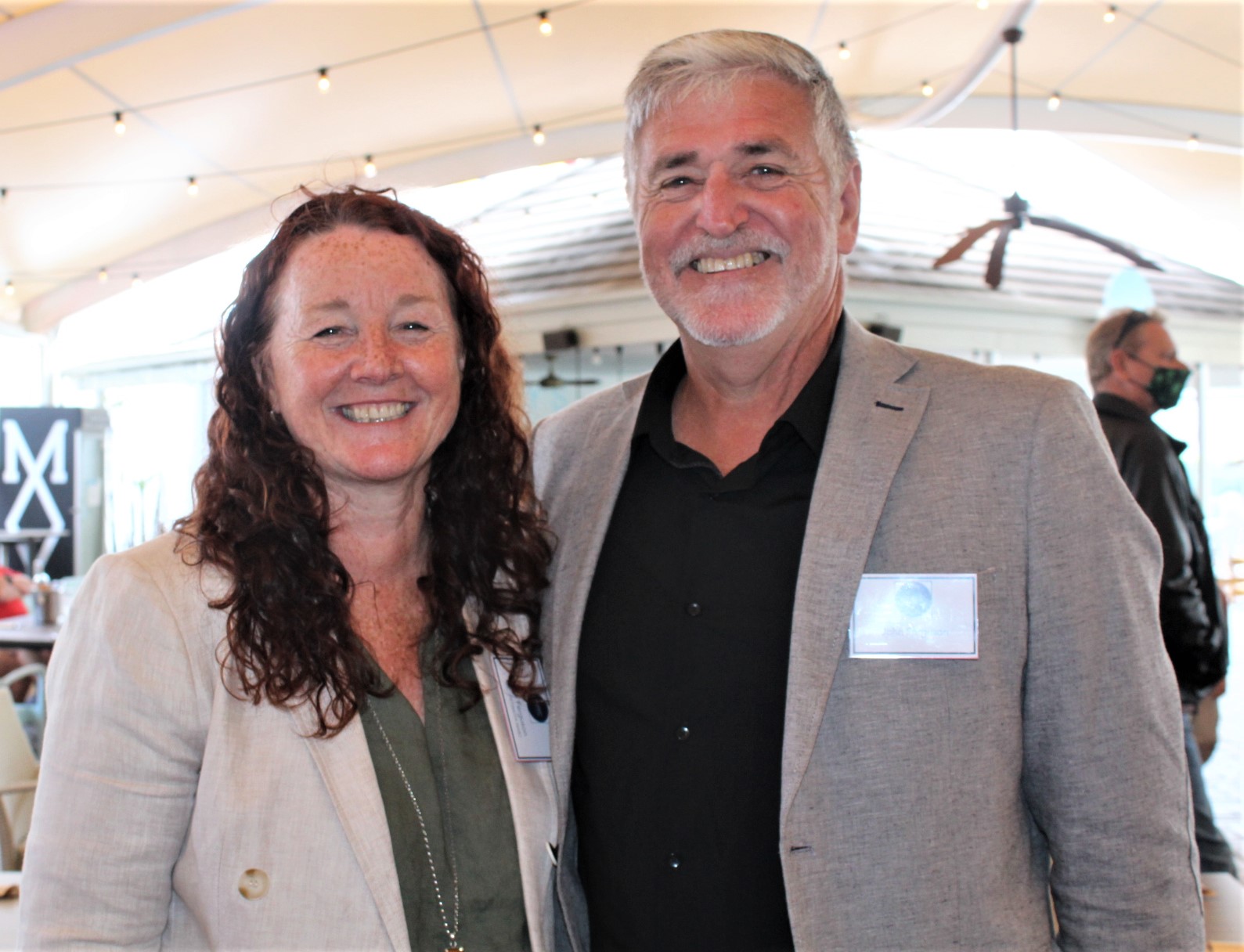 Kylie and John Ferguson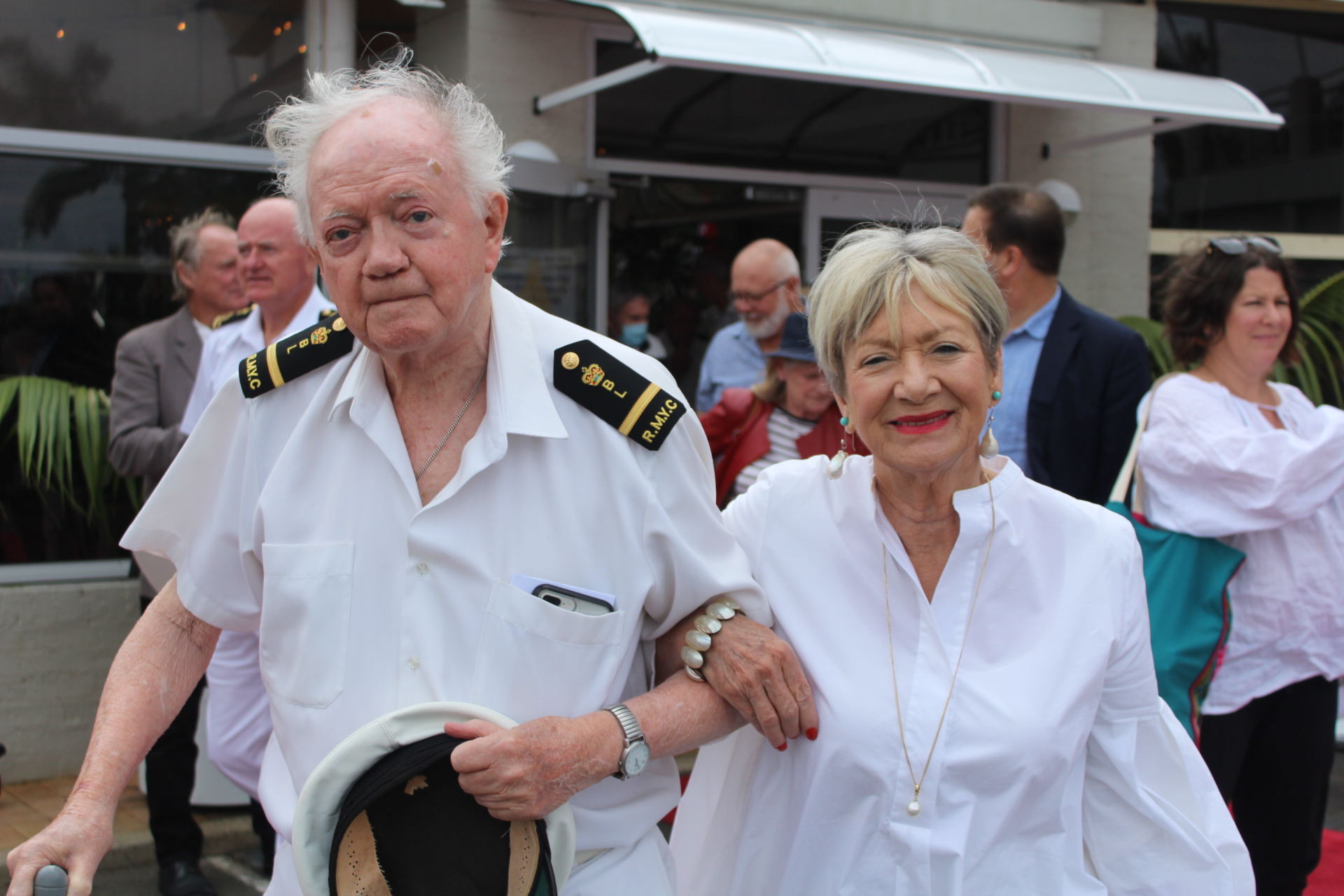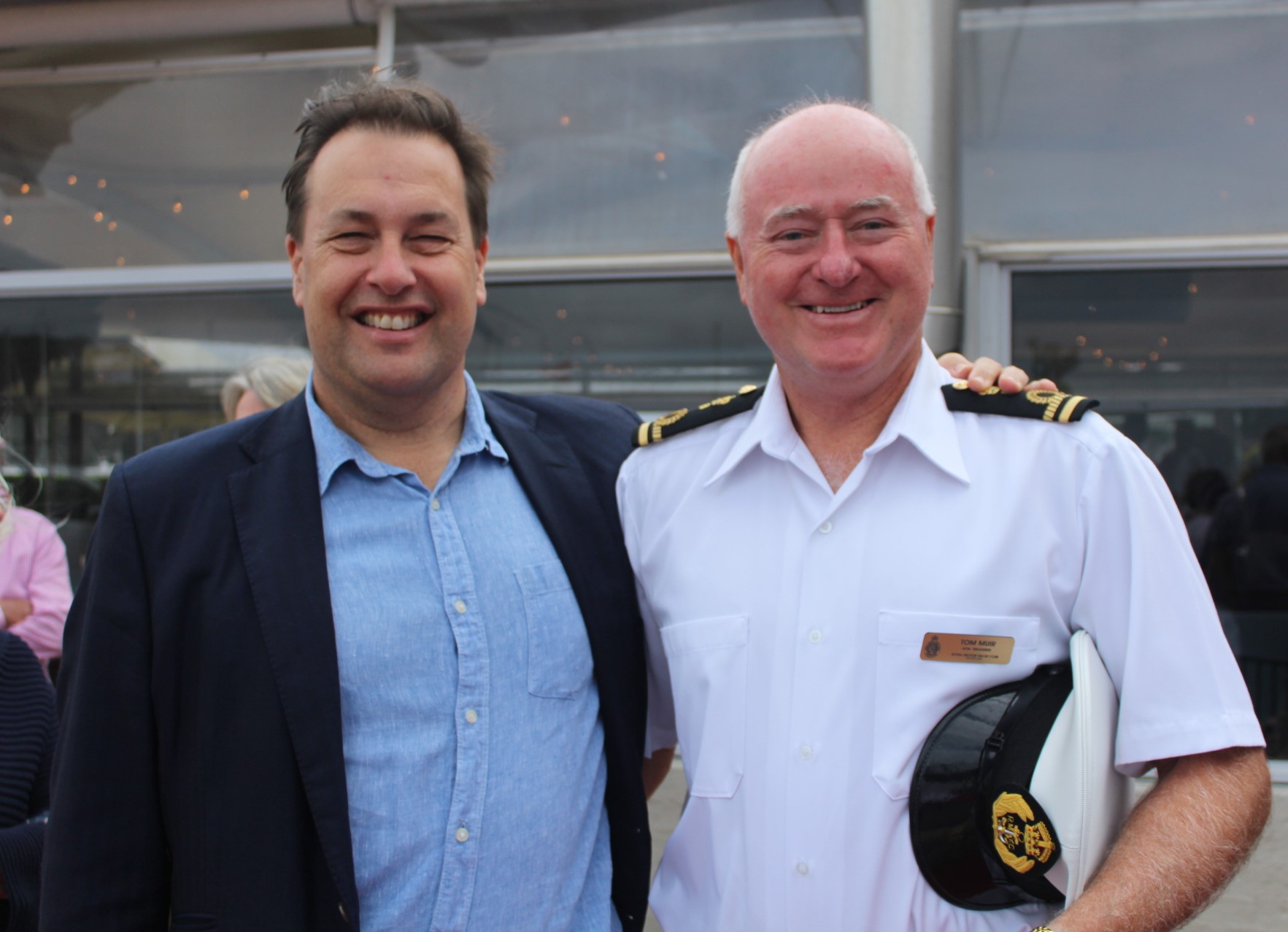 Mackellar MP Jason Falinski and Tom Muir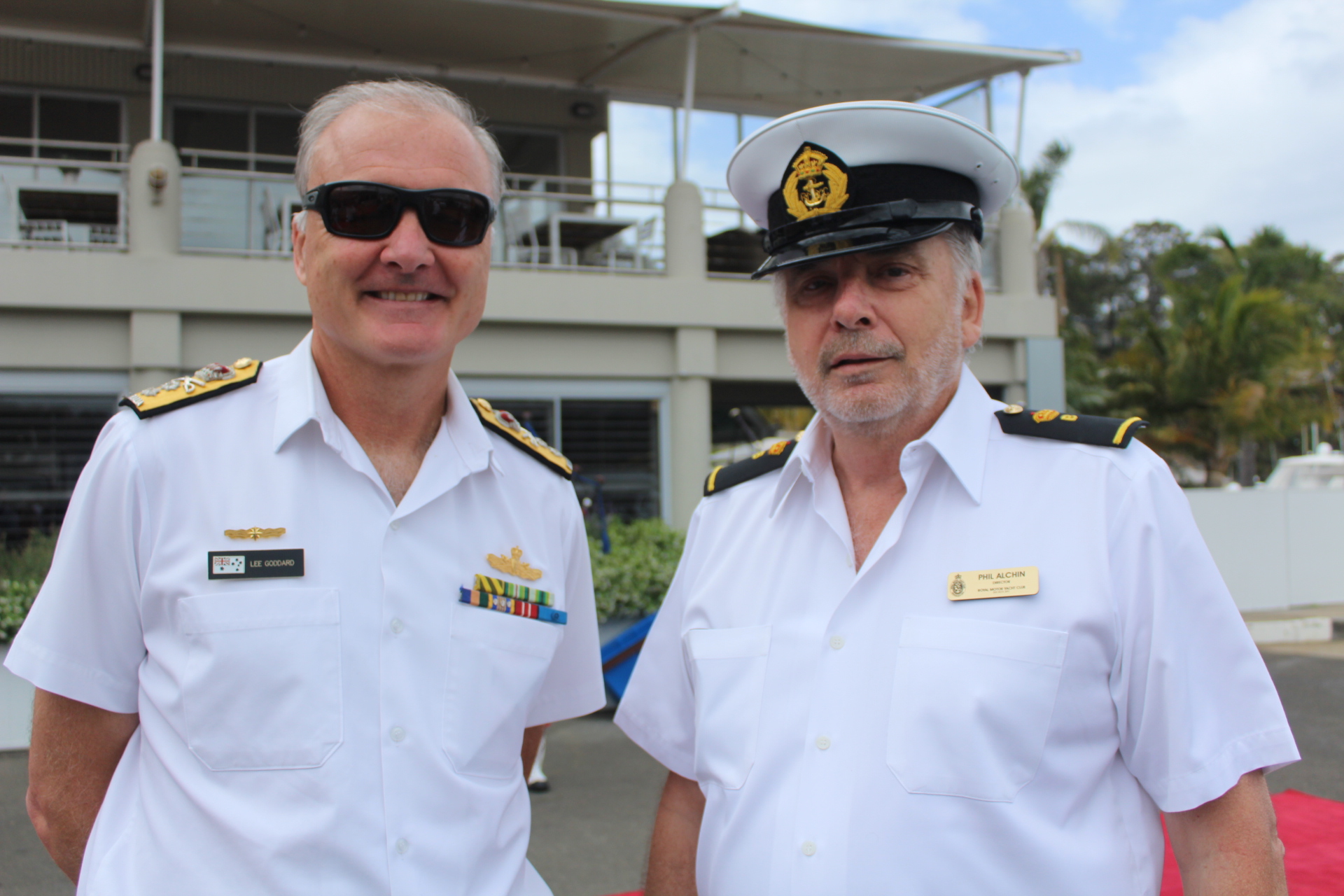 Rear Admiral Lee Goddard RAN RMYCBB Patron and Phil Alchin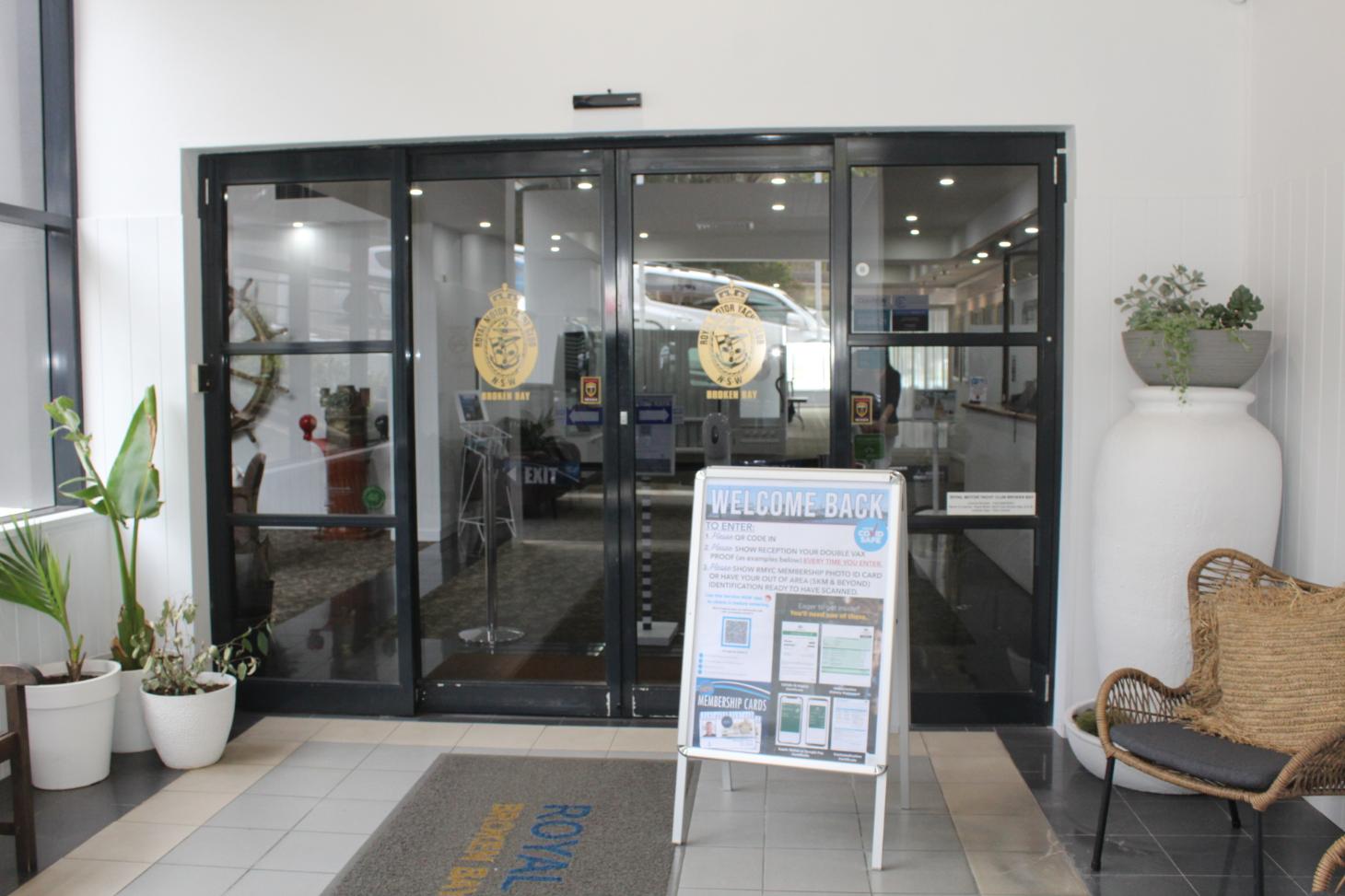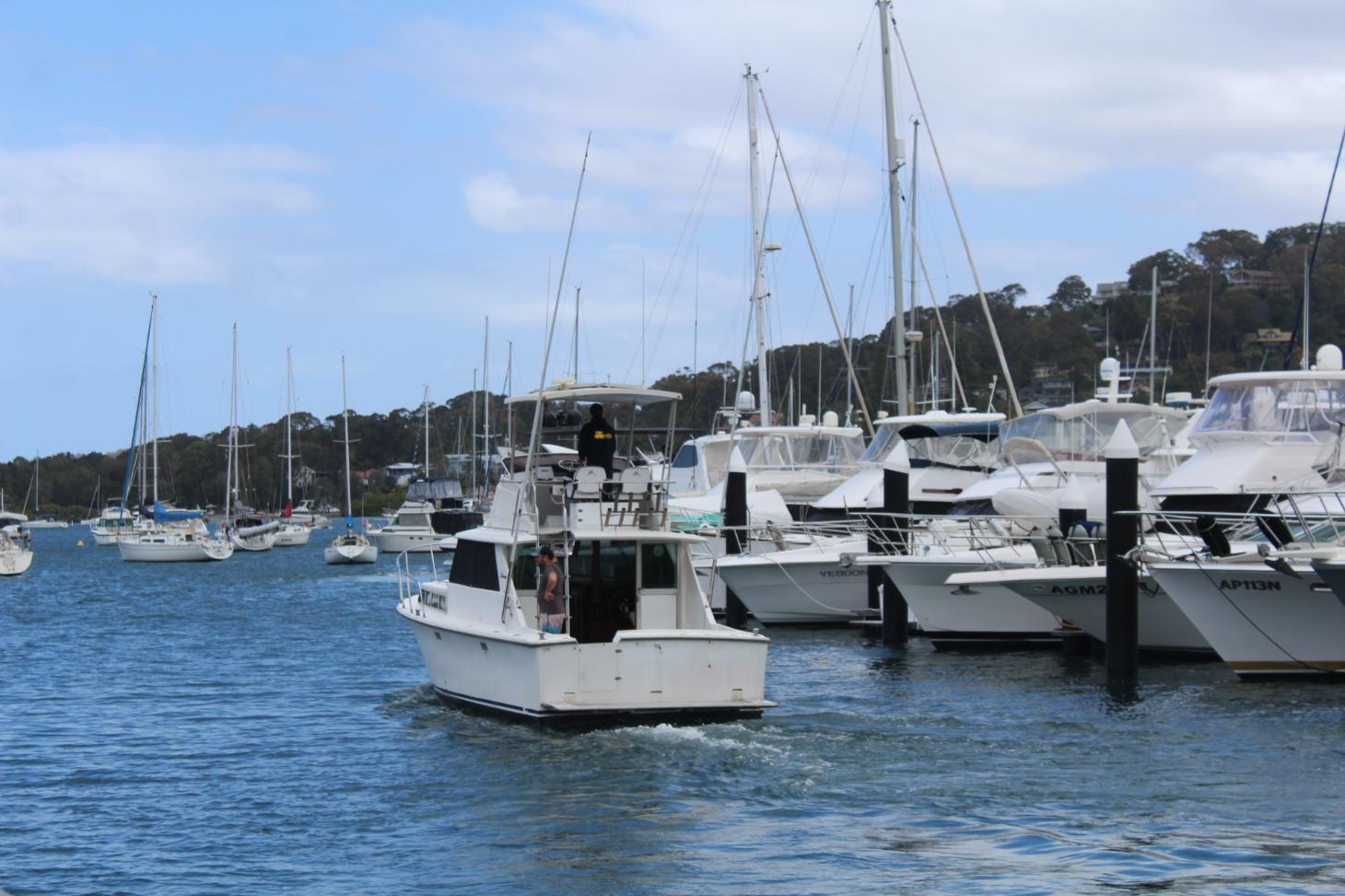 Pittwater RSL FC: End Of Season Fun
The Pittwater RSLFC 2021 AGM will be held on Monday the 15th November 2021, 7.30 pm, at the Kitchener Park clubhouse.
Community clubs like ours rely on the commitment and dedication of volunteers to make it function, so if you think you might be able to help out in any way in 2022 please come down and let us know. We look forward to seeing you there!
Find out more at: www.pittwaterrslfc.com.au
On Facebook: www.facebook.com/Pittwater-RSL-FC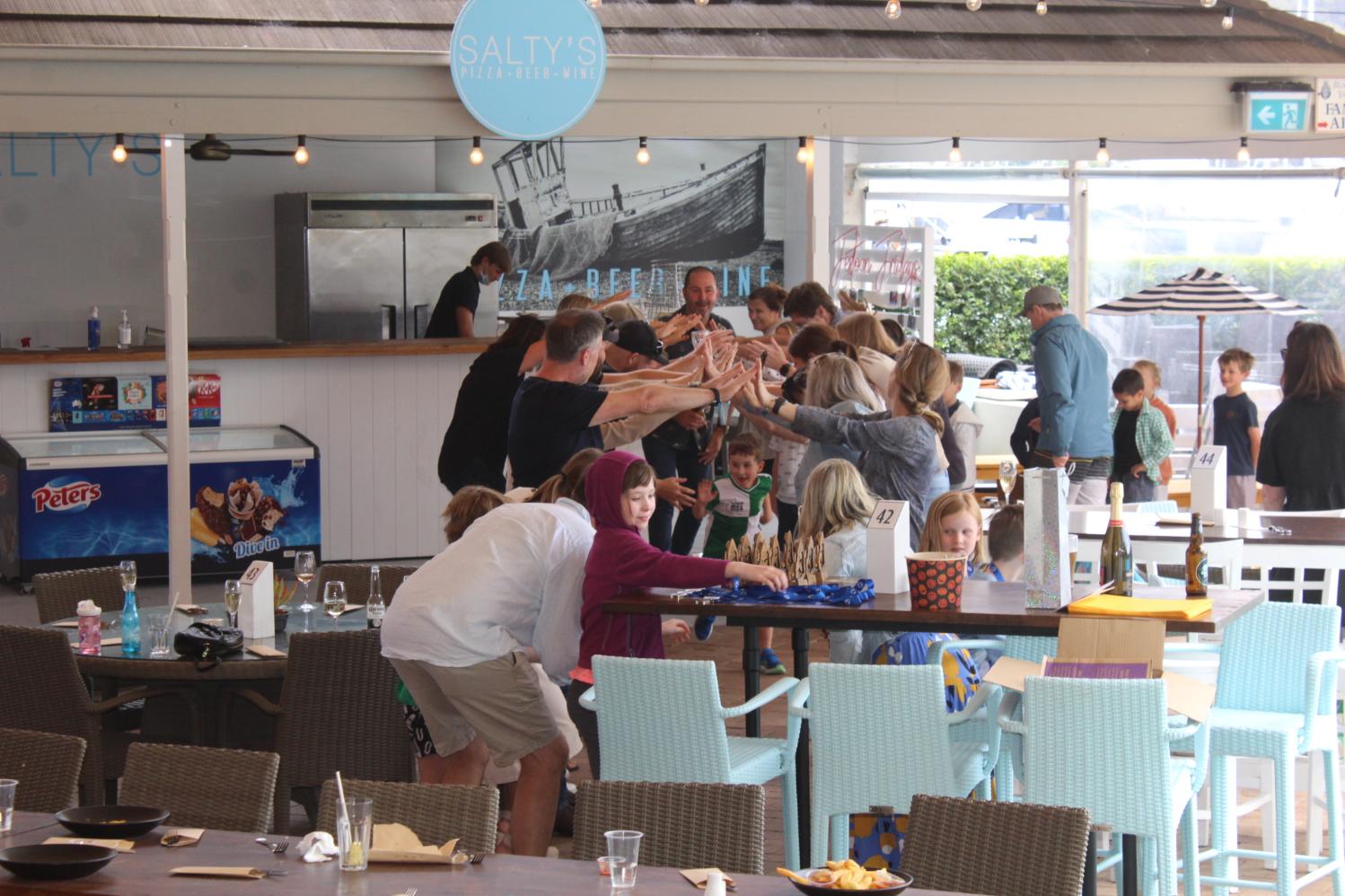 24 Hour Row
After the success of the Avalon Beach 24 Hour Row over the past three years, the event has expanded in 2021 despite the pandemic and extended lockdowns. Over 40 locations from Queensland, NSW, Victoria, South Australia and Western Australian Surf Life Saving Clubs and gyms have registered for the event that kicked off at midday (AEDST) Saturday 30 October and runs until midday Sunday 31 October.

The annual fund-raising event is the brainchild of Mel and Nathan Wellings ABSLSC Life Member.

More than 2,000 lifesavers around Australia are rowing for 24 hours to raise money and awareness for Gotcha4Life on 30-31 October. You can contribute at www.24hourrow.com.au

More next week, in the meantime - a happy snap from Avalon Beach SLSC Roger Sayers OAM of what was happening at 6pm Saturday.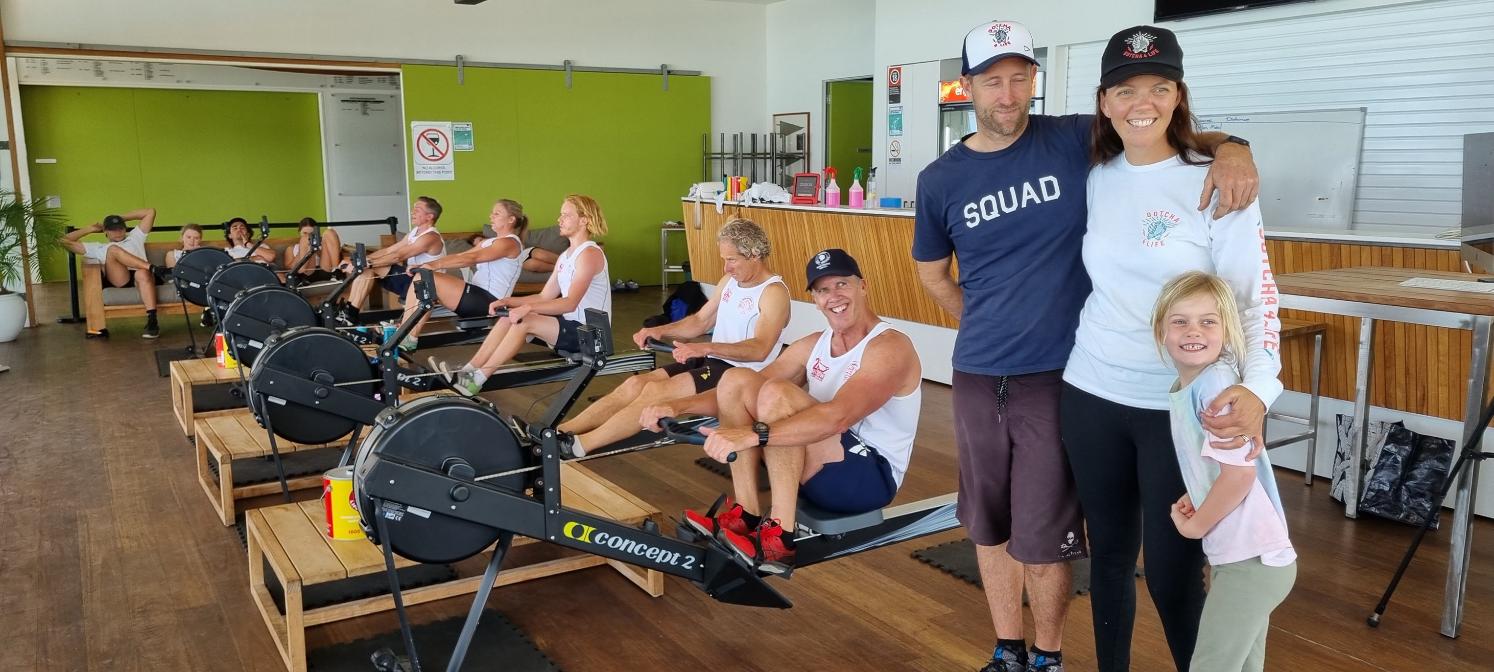 Steve Pearce CEO SLS NSW nearing the end of his one hour of rowing with ABSLSC members. Next group in background waiting to take over. The Wellings family at front
Careel Creek Birds: Aussie Backyard Bird Count 2021 Local Stats
Saturday afternoon, returning north after taking a few happy snaps was good to see a Dusky Moorhen, White-faced Heron and two lots of Pacific Black Ducks along the creek - which still smells putrid and looks rotten, but it was low tide. At least the jacaranda just past the high school is currently flowering, making it look nicer.
This is the first time in decades of walking beside the creek this bird-noticer has seen a Dusky Moorhen in the creek and it scuttled back under some nearby palm fronds on the western bank - possibly a nest may be under there - so please be careful not to scare this returnee to the creek if you're passing that way.
Did you know that our area is part of the ancient Pacific Black Duck songline? A recent Pittwater Online News article, Ellis Rowan's Adventures In Painting Birds, Flowers and Insects: 'This Meant That I Was Tapu - Sacred - Because I Painted The Birds', for Bird Week and the Aussie Backyard Bird Count inspirations shared as part of that an article, 'Singing up Country': reawakening the Black Duck Songline, across 300km in Australia's southeast' by Robert S. Fuller, Western Sydney University; Graham Moore, Indigenous Knowledge, and Jodi Edwards, University of Sydney.
Almost 5 million birds were counted this year. In our area there were more counts submitted in some postcodes than 2020 while others were around the same, which may be reflected in the totals of birds counted overall.
The local statistics by postcode are:
2108: Checklists submitted: 53, Species sighted: 60, Birds sighted: 1,365
2107: Checklists submitted: 210, Species sighted: 76, Birds sighted: 5,320
2106: Checklists submitted: 76, Species sighted: 46, Birds sighted: 1,650
2105: Checklists submitted: 23, Species sighted: 43, Birds sighted: 565
2104: Checklists submitted: 38, Species sighted: 49, Birds sighted: 982
2103: Checklists submitted: 108, Species sighted: 56, Birds sighted: 2,970
2102: Checklists submitted: 64, Species sighted: 81, Birds sighted: 1,577
2101: Checklists submitted: 157, Species sighted: 106, Birds sighted: 2,844
2100: Checklists submitted: 171, Species sighted: 108, Birds sighted: 3,808
2099: Checklists submitted: 252, Species sighted: 91, Birds sighted: 5,192

2097: Checklists submitted: 79, Species sighted: 66, Birds sighted: 1,665

2096: Checklists submitted: 50, Species sighted: 51, Birds sighted: 1,077
2095: Checklists submitted: 99, Species sighted: 64, Birds sighted: 3,445
2094: Checklists submitted:, Species sighted: 27, Birds sighted: 470
2093: Checklists submitted: 101, Species sighted: 71, Birds sighted: 2,820
2092: Checklists submitted: 28, Species sighted: 43, Birds sighted: 569
Last year's statistics for our area are available in: Over 5 Million Birds Counted: Aussie Bird Count 2020 - Local By Postcode Statistics For Our Area
That Dusky Moorhen and the others spotted: