April 23 - 29, 2023: Issue 580
The Luck of The Irish – Sinead Wins Whitsunday Ocean Swim Safari At Pittwater Ocean Swim Series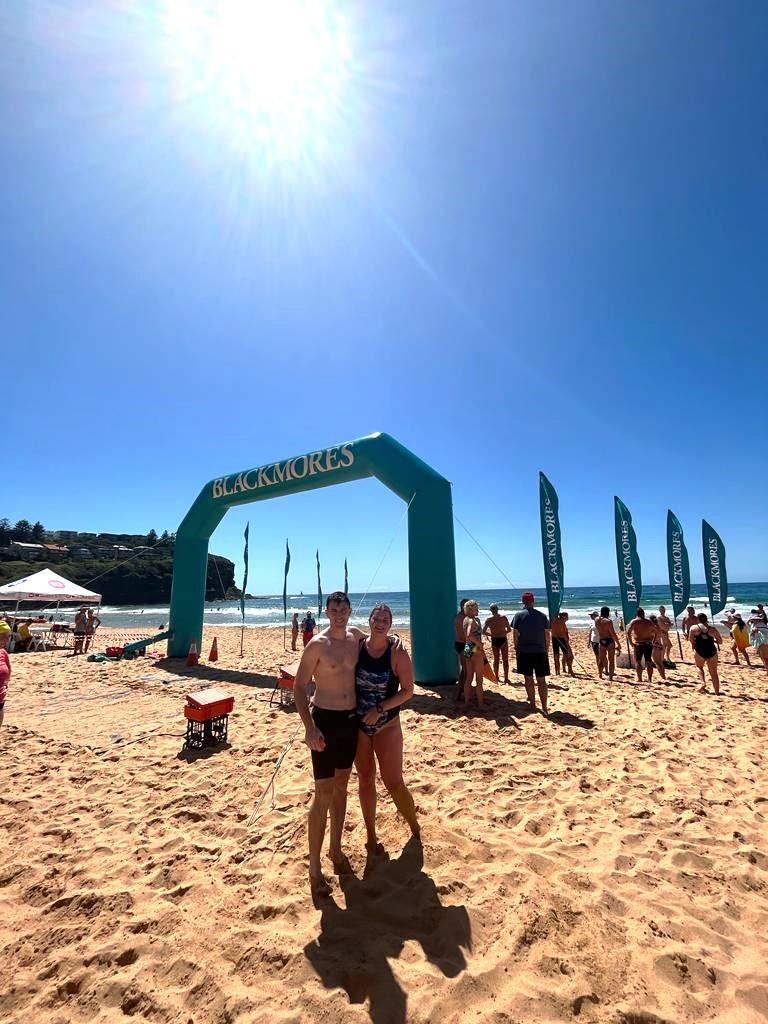 The Pittwater Ocean Swim Series attracted hundreds of ocean swimmers to Pittwater for ocean swims at Newport, Bilgola, Mona Vale, Avalon and Whale Beach and Sinead Rowe and her boyfriend Peter were among the swimmers enjoying this unique ocean swimming experience.
They were aware of the Whitsunday Ocean Swim Safari prize and made sure they completed the minimum three swims to qualify for the draw.
"This was my first season of ocean swimming and I loved it. It's tough as I am just a beginner, but it's so enjoyable when I cross the finish line.
"I love that the swims are for all levels. It's is amazing to see young kids absolutely smashing the races, I hope to be like them someday!" said Sinead
"Peter loves ocean swimming and is always looking on the oceanswims.com website for the next race. That's where he saw the Pittwater series. I really liked the Series. The beaches were nice and the swims were well organised. All the volunteers are really friendly and very helpful. It's a fantastic way to start a Sunday morning!!''
"Of course, I was delighted I won" Sinead added.
Sinead and Peter swam the Newport Pool to Peak and went to Oceans Narrabeen for lunch afterwards. "We also swam the Bilgola 1.5 Km swim together as it was the first time I have swum over 1km and I didn't want to do it alone.
"At Palm Beach I took on the Little Big Swim on my own. The surf was big this day so I found it tough. Peter did the Big Swim a 2.8Kms course from Palm Beach to Whale Beach. Then it was off to Avalon in March where there were loads of jellyfish. My worst nightmare," she continued.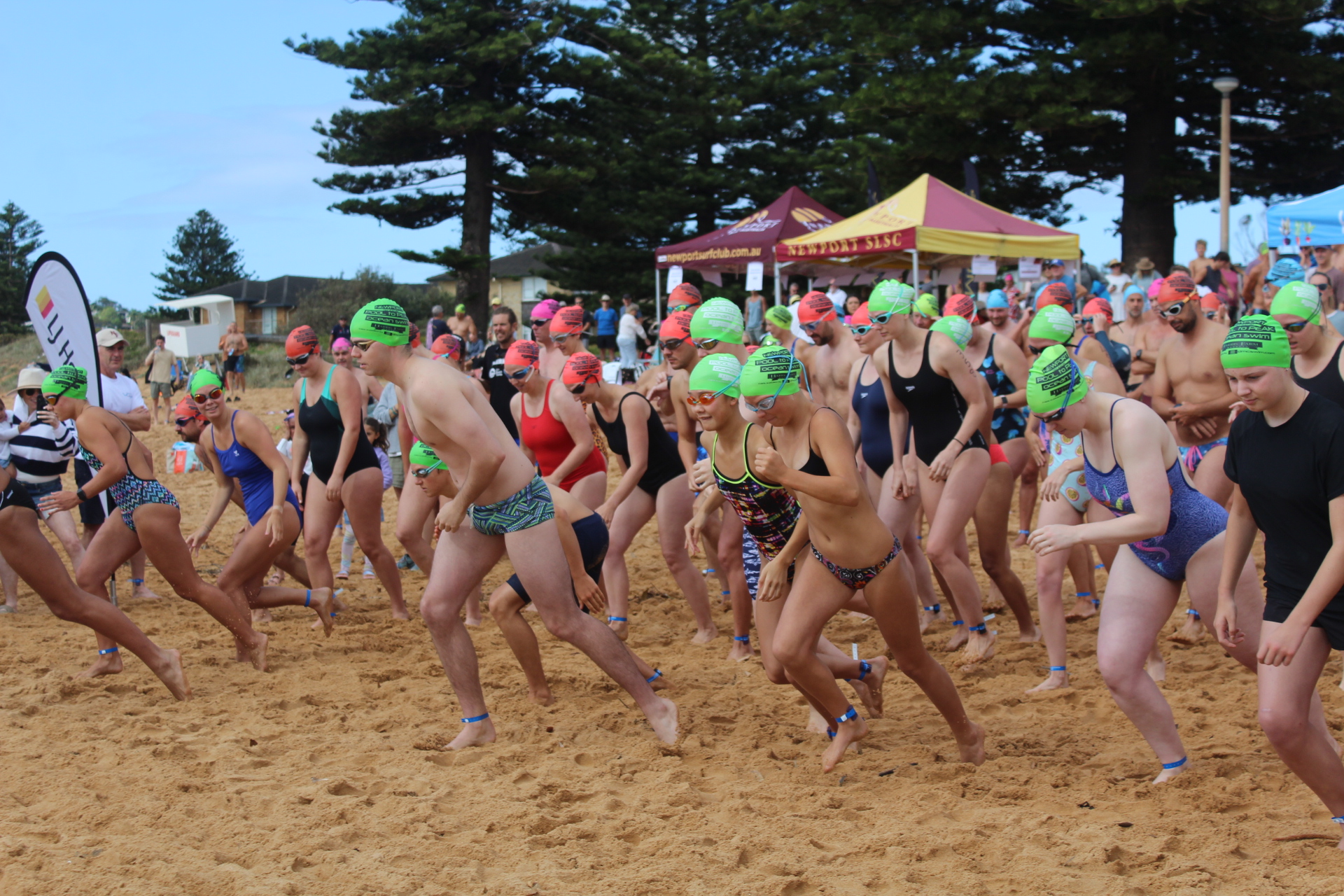 Sinead said it was also great seeing more of the Northern Beaches. "We live in Coogee, so when we were doing the Pittwater Series swims, we would make a day of it, and after each swim we would stick around, get lunch, and chill on the beach. My sister Fiona came to the swims with us to watch, I'm hoping to get her ocean swimming next season!"
"I nearly drowned in the surf in Manly when I first came to Australia from Ireland 5 years ago, so I have come a long way since then! Thanks to the organisers for coordinating such great swims and having a great prize. We can't wait to go on our swim holiday to the Whitsundays in June!"
The Whitsunday Ocean Safari prize was donated by Andre Slade of OceanFit - Andre supports 60,000 ocean swimmers, through his website, where listings for ocean swims around Australia, New Zealand and the South Pacific can be found.
"The surf clubs who are part of the Pittwater Ocean Swim Series are now organising the 2024 Series.as it has become a popular and unique event on the ocean swim calendar in a picturesque part of Australia. Dates have been set by the committee. They are; Newport 7 Jan, Bilgola 14 Jan, Mona Vale 21, Whale Beach (the Big Swim) 8 Jan and Avalon 17 March.
"Each has a choice of short and long swims including the iconic, Avalon Around the Bends swim and Whale Beach will be celebrating the 50th anniversary of their Big Swim' said David Madew, one of the Pittwater Series organisers.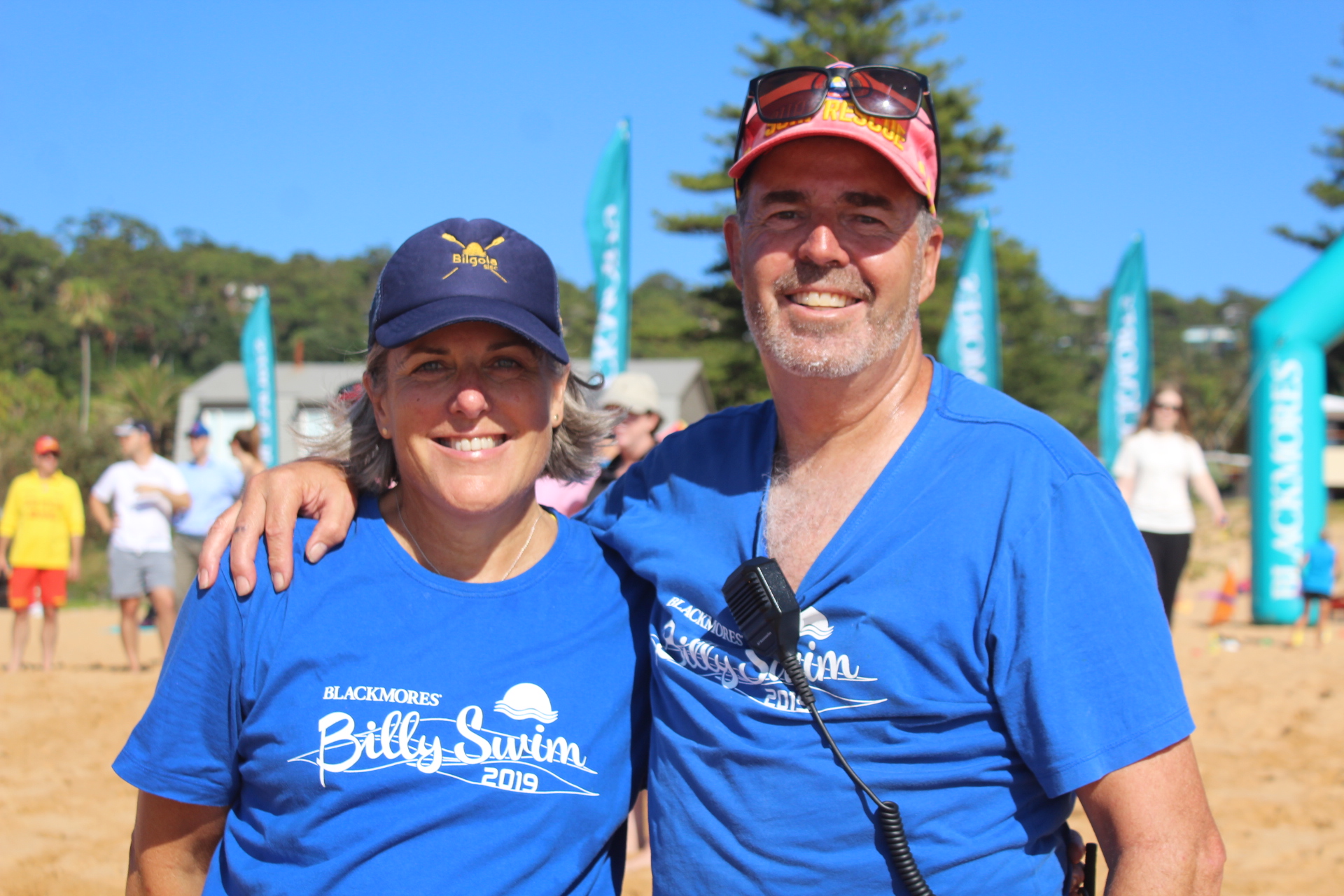 David and Romilly Madew - at Bilgola's Billy Swim in 2023
"We are continually innovating to make the ocean swims even more attractive for ocean swimmers and most of the clubs look like introducing a fins and skins category which would enable swimmers to wear wetsuits and swim fins" David added.
'We expect to again be giving swimmers the opportunity to win the OceanFit Swim The Whitsundays tour, valued at $2295, provided by Andre Slade of OceanFit. You only have to swim three of any of the swims to go in the draw for the prize just like Sinead.
"We greatly appreciate the support by Northern Beaches Council and all our individual sponsors of club swim events. The Pittwater Ocean Swim Series will be promoted via www.oceanswims.com the main referral site for ocean swimmers"
Funds raised by the Pittwater Series ocean swims go towards essential lifesaving equipment and maintenance.
by John Guthrie
Pittwater Swim Series Committee