June 19 - 25, 2022: Issue 543
Personal stories of asylum-seekers, migrants and refugees shared at MAG&M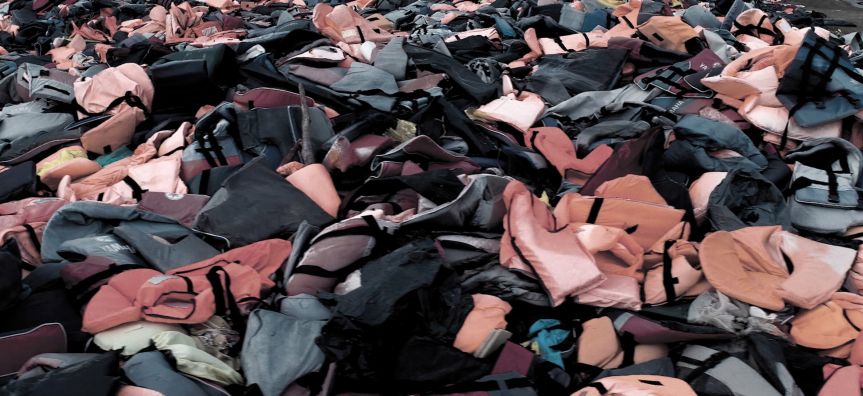 Angus McDonald,
Manus
, film still
The heart-breaking and triumphant stories of asylum-seekers, migrants and refugees will be shared in a new exhibition at Manly Art Gallery & Museum opening next week.
As part of Refugee Week 2022, Settled/Unsettled explores the deeply personal and profound stories of war and conflict, and exile and displacement.
Artists include Iraqi born Hedar Abadi who worked as a painter during the dictatorship period of Saddam Hussein before fleeing the war-torn country as a political refugee, Iranian artist Mehrdad MehrAeen who explores themes of loneliness and isolation through his art, and emerging artist Raneen Shamon who fled Iraq via Jordon and arrived in Australia as a refugee in 2017.
Other exhibiting artists include Pakistani-born Mehwish Iqbal, and Australian contemporary artists Angus McDonald and Penny Byrne, exploring the social justice issues facing asylum seekers, refugees and migrants.
They are joined by East German-born, Northern Beaches local artist and Archibald Prize finalist Kathrin Longhurst. Her series of ten large portraits of refugees living in greater Sydney aim to empower women.
"I hope to build a connection between cultures, communities and social backgrounds and to bring these faces to a larger audience around the country, creating understanding and insight through these paintings."
Northern Beaches Mayor Michael Regan said Council was proud to share the stories of migrants and refugees.
"From heartbreaking to empowering, these stories will challenge us to think about how we can all welcome and support asylum-seekers, migrants and refugees in our community," Mayor Regan said.
"Take a look through the lens of an asylum seeker, refugee or new migrant and explore what it means to be exiled, displaced, unsettled and then settled."
The free exhibition runs from 24 June to 31 July 2022. Settled/Unsettled is presented in partnership with Settlement Services International, supported by Community Northern Beaches and The Social Outfit.
For more information visit www.northernbeaches.nsw.gov.au/things-to-do/whats-on/settled-unsettled
TALKS AND EVENTS
Settled in Conversation
Saturday 9 July, 2–3pm
Artists Hedar Abadi, Mehrdad MehrAeen and Raneen Shamon, along with the Settlement Services International Arts & Culture Producer, Laura Luna, discuss their art practices and their experiences of coming to Australia. This event will include live music and refreshments.
Free, bookings essential
Stepping into a New World: My Settlement Journey
Sunday 10 July, 2 – 3.30pm
Migrants and refugees residing on the Northern Beaches share stories about their settlement journeys, as part of a joint project between NSW TAFE, Community Northern Beaches and Spill the Beans Writing Community. By sharing first-hand personal accounts of loneliness, prejudice, unemployment, and housing challenges, the storytellers provide a source of comfort and guidance to other new arrivals. Join us for this special event and share your stories.
Free, bookings essential
Artist & Sitters in Conversation
Sunday 17 July, 2 - 3pm
Join local artist Kathrin Longhurst in conversation with Nazanin, Haya and Mariama (subjects of Kathrin's portraits), as they share their stories of refugee and new settler experiences, and how they became connected through The Social Outfit.
Free, bookings essential
Kids' Art Adventures – School Holidays Creative Program
Wed 6 July, 10am –12pm (5-11 years) and 1 – 3pm (12-15 years)
Join an engaging workshop with Iraqi Australian artist Raneen Shamon that will spark imaginative and creative play. Children are invited to view the exhibition, through the eyes of the artist. Then, explore storytelling concepts and create collages using text and mixed media to tell stories of their life and of things that matter to them. Raneen Shamon is completing a visual arts degree at Sydney College of the Arts, University of Sydney.
Free, bookings essential: 5-11 years session and 12-15 years session
Manly Art Gallery & Museum
West Esplanade Reserve, Manly NSW 2095
Open Tue – Sun, 10am – 5pm (closed Mondays & Public Holidays)
Free entry. More at: www.magam.com.au