April 10 - 23, 2022: Issue 534
Seniors Week 2022 Mini Expo at Newport: meet your local seniors groups showcase A Success
There are many local seniors groups on the Northern Beaches and no matter your hobby or interest, there's a group out there for you. On Friday April 8th local Seniors heard presentations about local services, health and wellbeing, as well as enjoy special guest performances at Newport Community Centre.
There were for free vouchers and lucky door prizes as well as a special performance by the the Third Age Jazz Rock Fusion - who are members of U3A Northern Beaches, Rock Orchestra.
The Mini Seniors Expo was part of NSW Seniors week.
Running from March to April 2022, the 2022 NSW Seniors Festival is aimed at delivering world-quality entertainment and engaging activities for people over 60, in COVID safe settings. The 2022 NSW Seniors Festival Theme was: Reconnect.
Events were planned to be a mix of face-to-face and online entertainment and activities. This year the
Premier's Gala Concert was live streamed while the annual Comedy Show sold out within hours.
Seniors Minister Natalie Ward said the event builds on a strong legacy of showing NSW seniors how much they are valued.
"The NSW Seniors Festival has been running successfully for more than 60 years and is a great way to promote inclusion and encourage older people to get involved in health, art, music, technology and physical activity," Ms Ward said.
Locally Friends of Ivanhoe Park Botanic Garden at Manly hosted a Walk and Talk, AvPals held an Online Safety in a Connected World - Learn how to outwit scammers at Pittwater RSL covering how to dodge the dangers, spot a scam and protect your purse. There was plenty of time for questions followed by free tea and coffee and a chance to talk to AvPals trainers. The Northern Beaches University of the 3rd Age Rock Orchestra present a Jive Dance for Seniors at Forestville Memorial Hall and the Mini Expo at Newport.
Below run some of those hosting information on the day.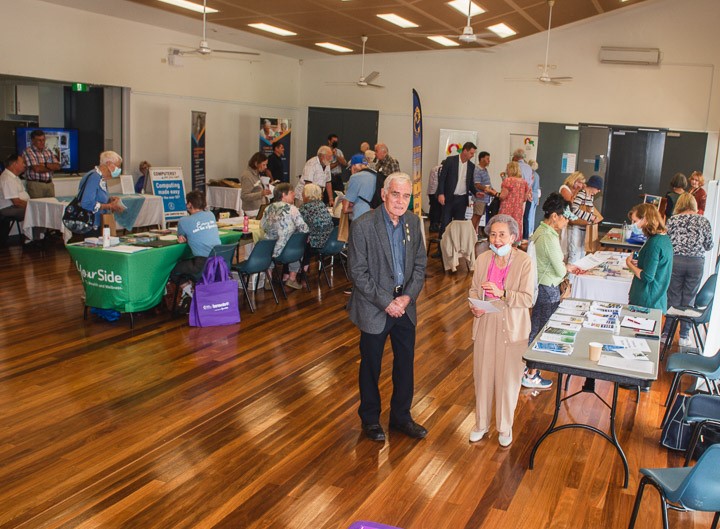 Newport Community Centre
Probus Club of Pittwater Trevor Stephens, Cr Mayor Michael Regan, John Porter, Wes Harder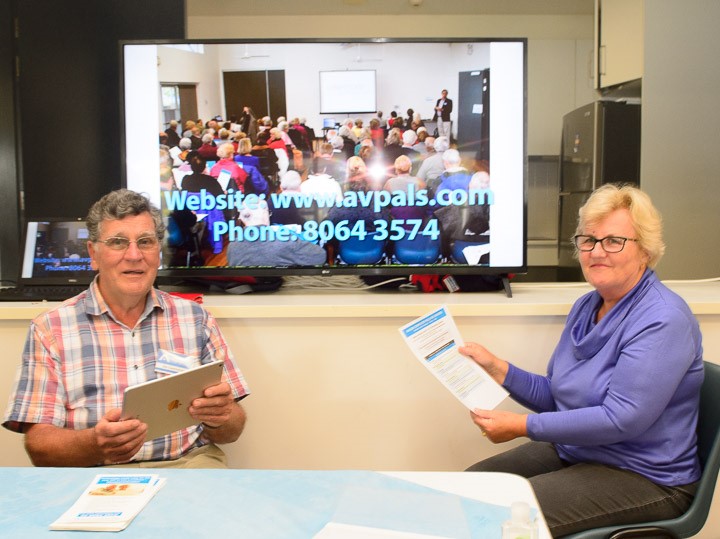 Avalon Computer Pals, Jim Carmichael President, Margaret Yelavic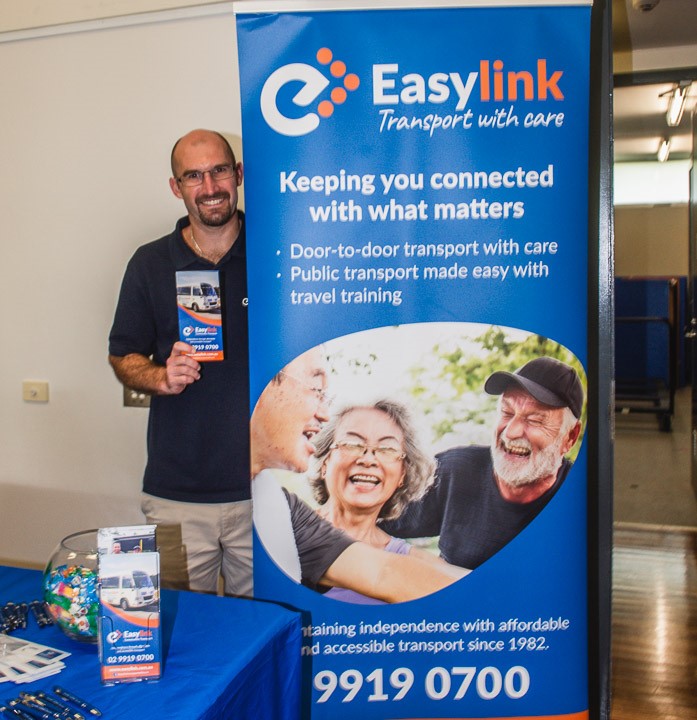 EasyLink Transport, Dan Giles CEO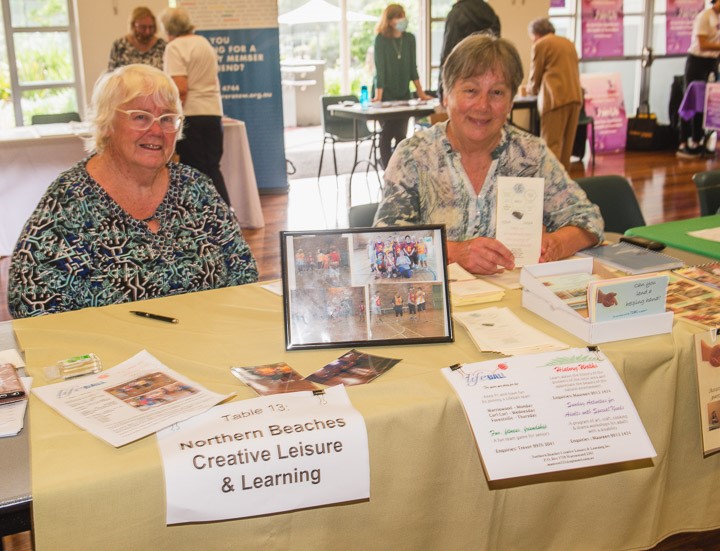 Northern Beaches Creative Leisure and Learning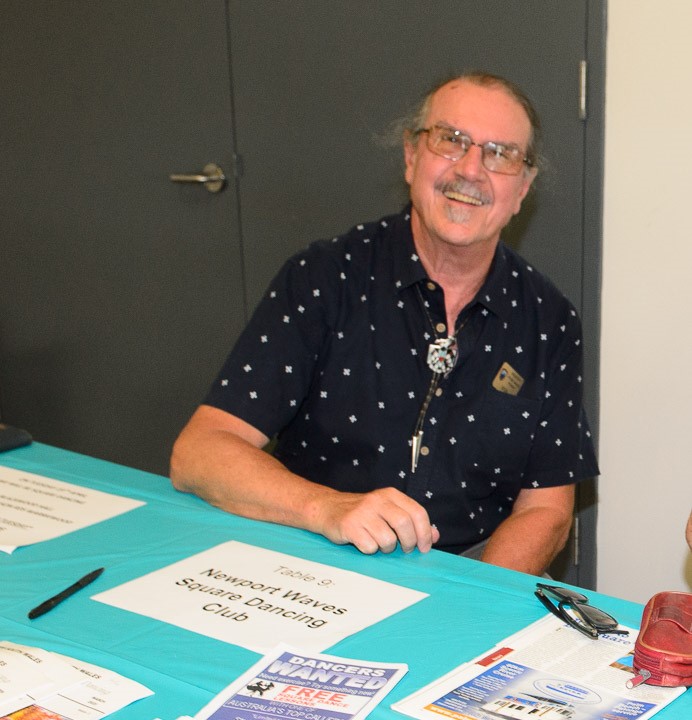 Newport Waves Square Dancing Club, Bob Mitchell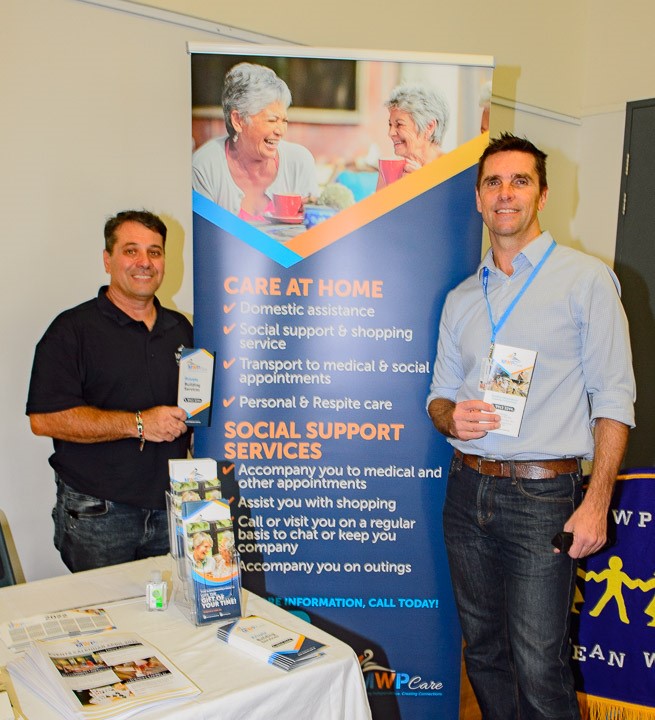 MWP Care, Frank Riggio Building Services Development Manager, Matthew Adderton CEO
U3A University of the Third Age, Brenda Fuller, Runa Ascnmit-Muller, Olivia Kesby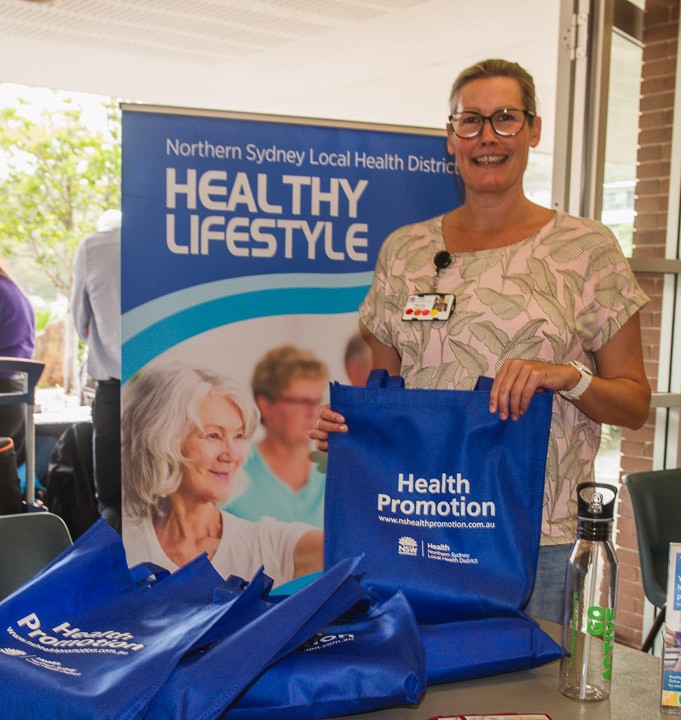 Healthy Lifestyle, Nicola Bruce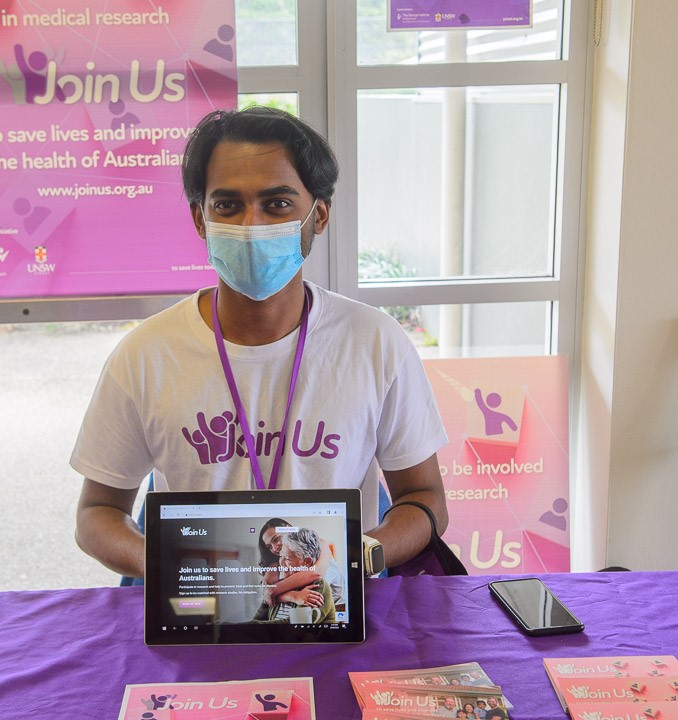 The George Institute for Global Health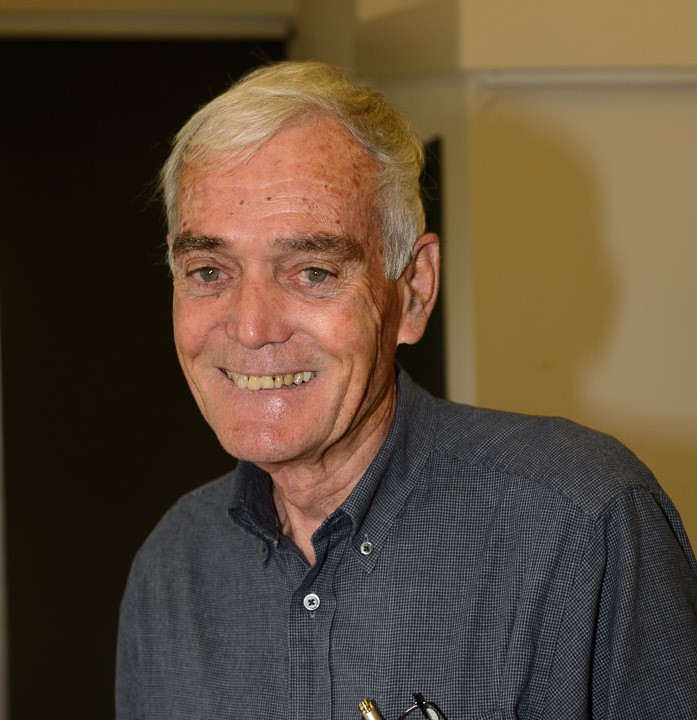 Community Connect Northern Beaches, John Gillham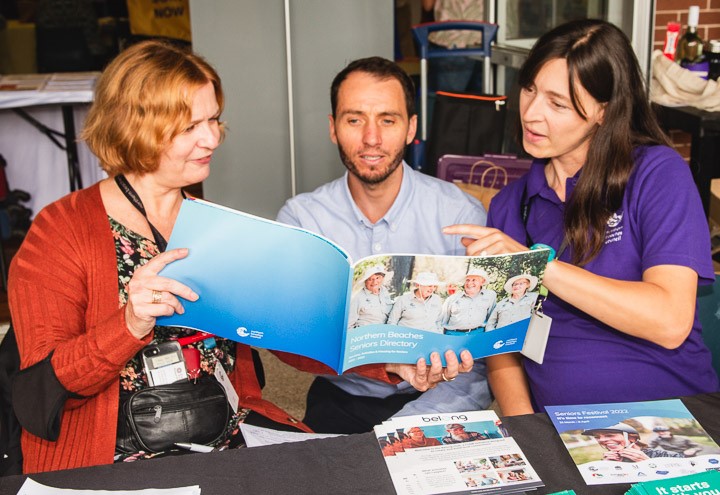 Northern Beaches Council, Sandra Faase Community Development Officer, Will Wrathall Manager, Community Development, Natalia Hepp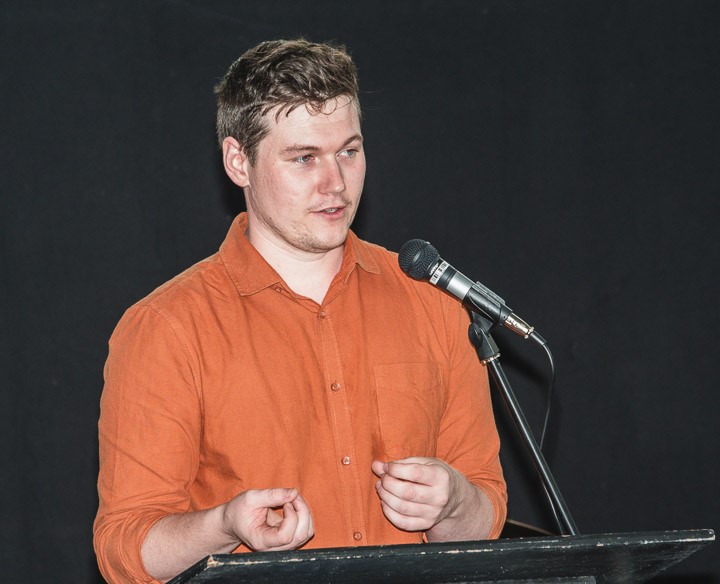 Building Resilience and Wellbeing, Presentation by Andrew Marselos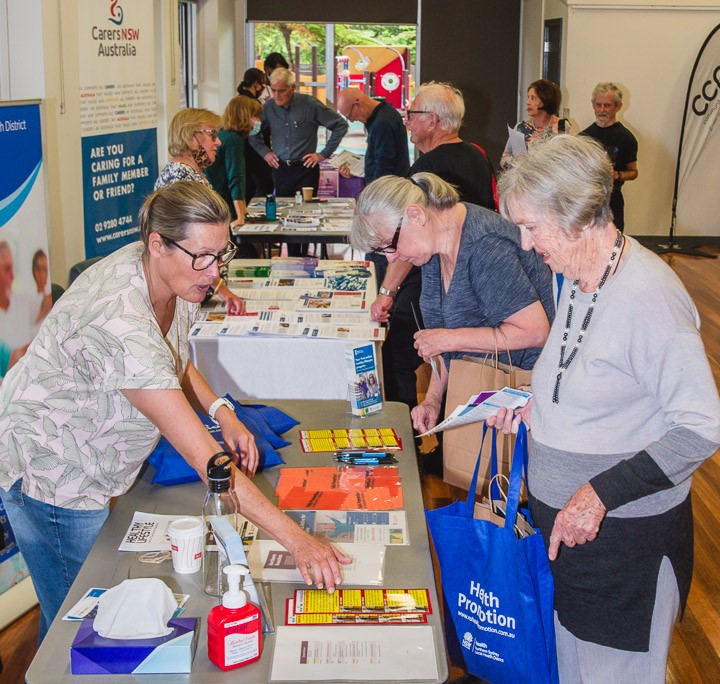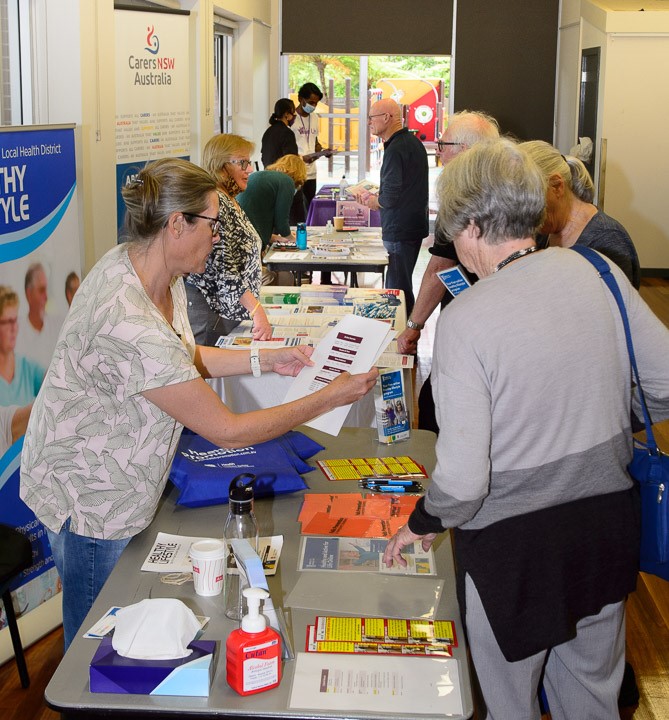 Report and photos by Michael Mannington OAM