October 14 - 20, 2018: Issue 379
Launch of self-guided tour of historic Mona Vale Cemetery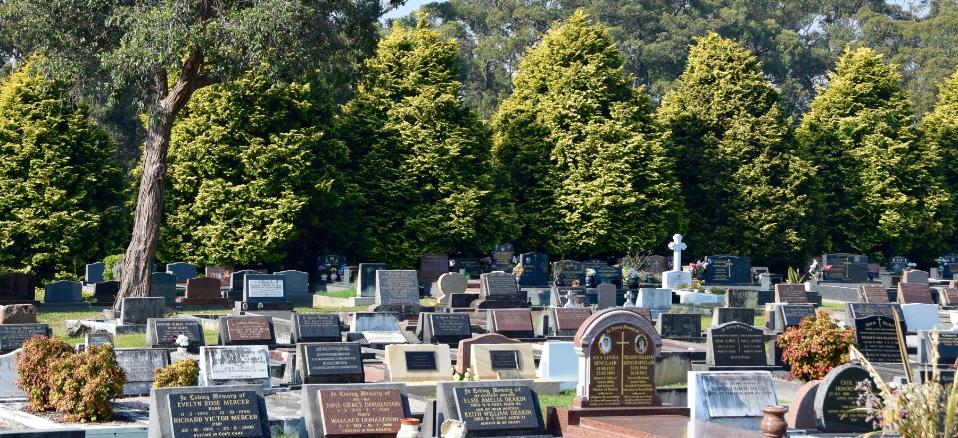 Self-guided tour of historic Mona Vale Cemetery will fascinate
Northern Beaches Council, in association with the NSW Government's Heritage Near Me program and the Manly Warringah and Pittwater Historical Society, has developed a self-guided history tour of heritage-rich Mona Vale Cemetery.
The tour can be accessed on Council's website using a smart phone or iPad, taking participants on a two-hour stroll through this historic cemetery, first consecrated as a burial ground in 1905.
The new Mona Vale Cemetery self-guided history tour will be officially launched by Richard Michell, President of the Manly, Warringah and Pittwater Historical Society during a special Devonshire morning tea at the cemetery from 10.30am on Wednesday 17th October 2018 - followed by a guided 'demo' of the tour (from 11.30am - bookings essential and weather permitting).
Northern Beaches Mayor Michael Regan said the tour is based on the Journal of Local History (Volume 8) published by the Manly Warringah and Pittwater Historical Society in 2004 to commemorate the centenary of the cemetery.
"While a printed version of the tour will soon be available on site - you can now view the tour via our website from the comfort of your lounge at home," he said.
The tour profiles around 30 local identities including author and playwright Morris West (known for The Devil's Advocate, The Shoes of the Fisherman and other works), pioneer James Booth and the early 20th Century photographer Euphemia Baker who was also the first Australian woman to become a Baha'i.
A number of prominent people who passed away since 2005 also feature in the tour, including the much-loved teacher, community activist and Pittwater councillor, the late Mayor Harvey Rose.
Council will develop additional tours in future and welcomes submissions for consideration by our historical panel about interesting people who are interred in the cemetery.
For more information, or to book your place on the tour, please contact Cemetery Admin on 9970 1341.
Mona Vale Cemetery is at 107 Mona Vale Road, Mona Vale (enter via Fazzolari Avenue)
Telephone 1300 434 434, email cemeteries@northernbeaches.nsw.gov.au or see Council's website at northernbeaches.nsw.gov.au