March 26 - April 1, 2017: Issue 306
Securing Mona Vale Hospital's Long-Term Future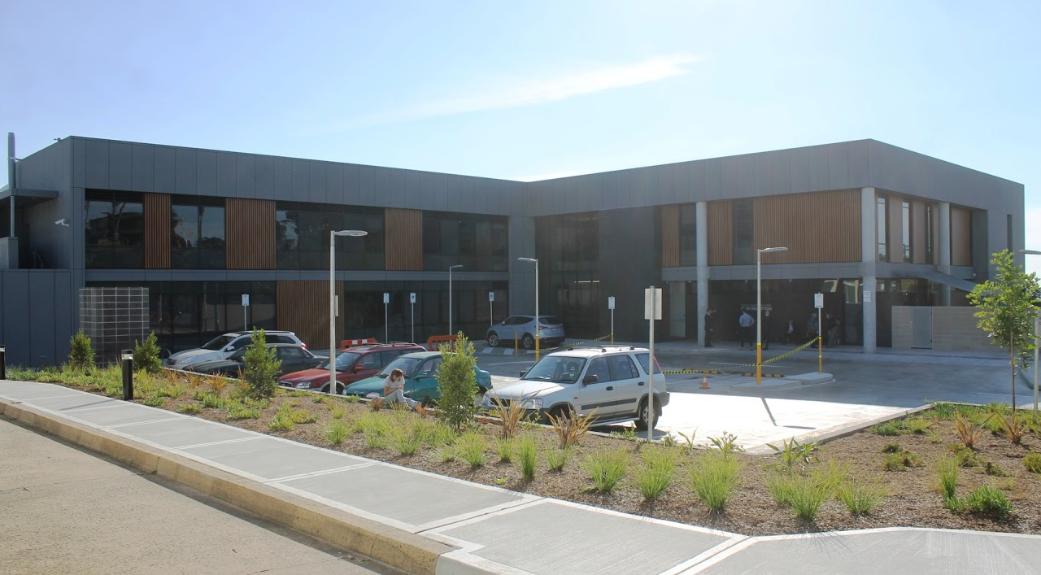 Photo: Mona Vale Hospital Community Health Centre- North/Rear walls of the new structure opened in 2016
Securing Mona Vale Hospital's Long-Term Future
23 March 2017
Member for Pittwater Rob Stokes today announced the next stage in the transformation of Mona Vale Hospital to ensure it continues to provide high-quality health services into the future.
More than 20 health care providers have responded to a Registration of Interest (ROI) process for additional health services to be co-located at Mona Vale Hospital.
These additional services would be provided alongside a range of existing and new health services including 24/7 Urgent Care, medical imaging, pathology, pharmacy, inpatient rehabilitation and assessment, inpatient geriatric evaluation and management, inpatient palliative care and a diversity of community health services.
"The interest received from experienced health operators has exceeded our expectations," Rob Stokes said today.
"I'm particularly excited by the diversity of health services being proposed – especially from local operators.
"We're now looking at the potential for a broader range of sub-acute and complementary health services to be provided at Mona Vale Hospital than ever before. This includes everything from General Practice through to medical specialists.
"This process is a really important part of the ongoing work to modernise Mona Vale Hospital and continue introducing new infrastructure and services," Rob Stokes said.
Acute services will transfer to the new state-of-the-art Northern Beaches Hospital at Frenchs Forest when it opens in late 2018. In December 2016 the NSW Government announced the launch of the Registration of Interest process for additional health services at Mona Vale Hospital to complement the recent additions to the campus.
All land will remain in public ownership and the Northern Sydney Local Health District will continue to manage the Mona Vale Hospital campus.
The ROI responses will now be carefully assessed by a panel of representatives from the Northern Sydney Local Health District and NSW Health Infrastructure. Recommendations to the Minister for Health regarding which operators will be asked for more detailed proposals will be made in coming months.
Minister for Health Brad Hazzard said: "All of us on the beaches will soon benefit from a wider range of health services. It's great that the government's vision is fast becoming a reality.
"Delivering a new world-class hospital at Frenchs Forest and investing in new buildings and services at Mona Vale Hospital will see both hospitals working together to provide the best possible healthcare choices for our growing community.
"The strong response to the Registration of Interest process is very encouraging and will help secure Mona Vale Hospital's role into the future," Mr Hazzard said.