November 11 - 17, 2018: Issue 383
School Strike 4 Climate Change: Big school Walk Out on November 30th, 2018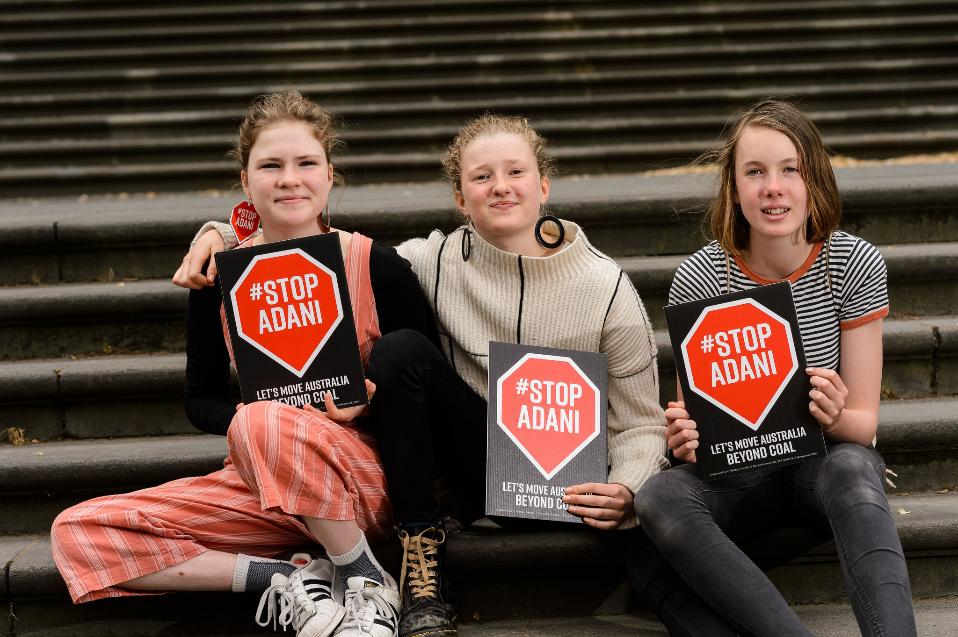 Milou Albrecht 14 yo (right), Harriet O'Shea Carre 14 yo (centre),Nimowei Johnson 13 yo (right), Castlemaine School Strikers
Students launch school strike nationally on parliament steps
Melbourne, Victoria, 7th November.
School students from central Victoria have begun striking from school to protest political inaction on climate change and the Adani coal mine, kicking off a month of action across the nation during November.
School students aged 5-18 are now organising school walk out events in cities and towns across Australia, including Cairns, Brisbane, the Sunshine Coast, Sydney, Albury, Lismore, Bowral, the Southern Highlands, Canberra, Melbourne, Hobart, Adelaide, Perth and more.
Today students have been gathering with other kids on the steps of Victorian Parliament to announce that strike actions will culminate in a Big Walk Out day of action in Brisbane, Melbourne, Sydney on 30 November 2018.
Harriet O'Shea Carre, Milou Albrecht, Callum Bridgefoot and classmates in central Victoria kicked off the month of action, inspired by 15 year old Swedish student Greta who started striking this year and strikes with other kids every Friday. The idea for the Australian strikes came from the Castlemaine students, who contacted the Australian Youth Climate Coalition for help.
14 year old High School student Harriet O'Shea Carre said "As young people, we will inherit the decisions that our politicians are making about climate change. When they approve giant new coal mines like Adani's, are they thinking about how this will affect us?
"We learn in school that scientists think we have just a decade to avoid the worst impacts of climate change and yet our politicians are busy helping rich companies mine and burn more coal that will only make this worse.
"Education is immensely important, and a key way for us to learn how to make a difference in the world. But we already know we need to do more to stop climate change and still our politicians aren't doing anything. That's why we are striking. We are temporarily sacrificing our education to tell our politicians to save our futures from projects like the Adani coal mine that will make climate change, bushfires, droughts and cyclones worse."
Callum Bridgefoot, 11 years old, said "Some of us are striking for a day, others a week, others one day each week. While we're on strike, we'll be visiting our Federal politicians to let them know what we are doing and why. We can't vote yet, but we will one day and our views are important. We will be speaking with other young people in our areas too.
"On November 30, many of us will strike together in capital cities as part of Big School Walk Out events. We are inspired by how many students are keen to join us. We are going to keep taking action until our politicians start acting and stop digging up more fossil fuels.
"We will make politicians care about our futures. They they need to start taking urgent action to move Australia beyond fossil fuels to 100% renewable energy."
Jean Hinchliffe, 14 years old, said "As young people, we have spent our whole lives hearing about climate change and its disastrous impacts. We know that it is a real problem that needs urgent action taken against it, and we can clearly see that almost nothing is being done about it by our politicians."
"As a generation, we are sick of this mass inaction. This is our future that is on the line, and sitting around waiting until we can vote and lead the country just isn't enough."
"We are striking to demand that the government will stop approving any new sources of fossil fuels (such as the Adani coal mine), and will take immediate action to move Australia past unsustainably sourced power to fully renewable energy."
The Sydney School Strike 4 Climate Change Big School Walk Out takes place on Friday November 30th with students meeting outside Parliament House, Macquarie Street. Details here: https://www.facebook.com/events/352019415545363/
For more information: www.schoolstrike4climate.com
Twitter https://twitter.com/StrikeClimate
Facebook https://www.facebook.com/groups/1933369976972843/ (for the strikers and their parents)
Instagram https://www.instagram.com/climatestrike/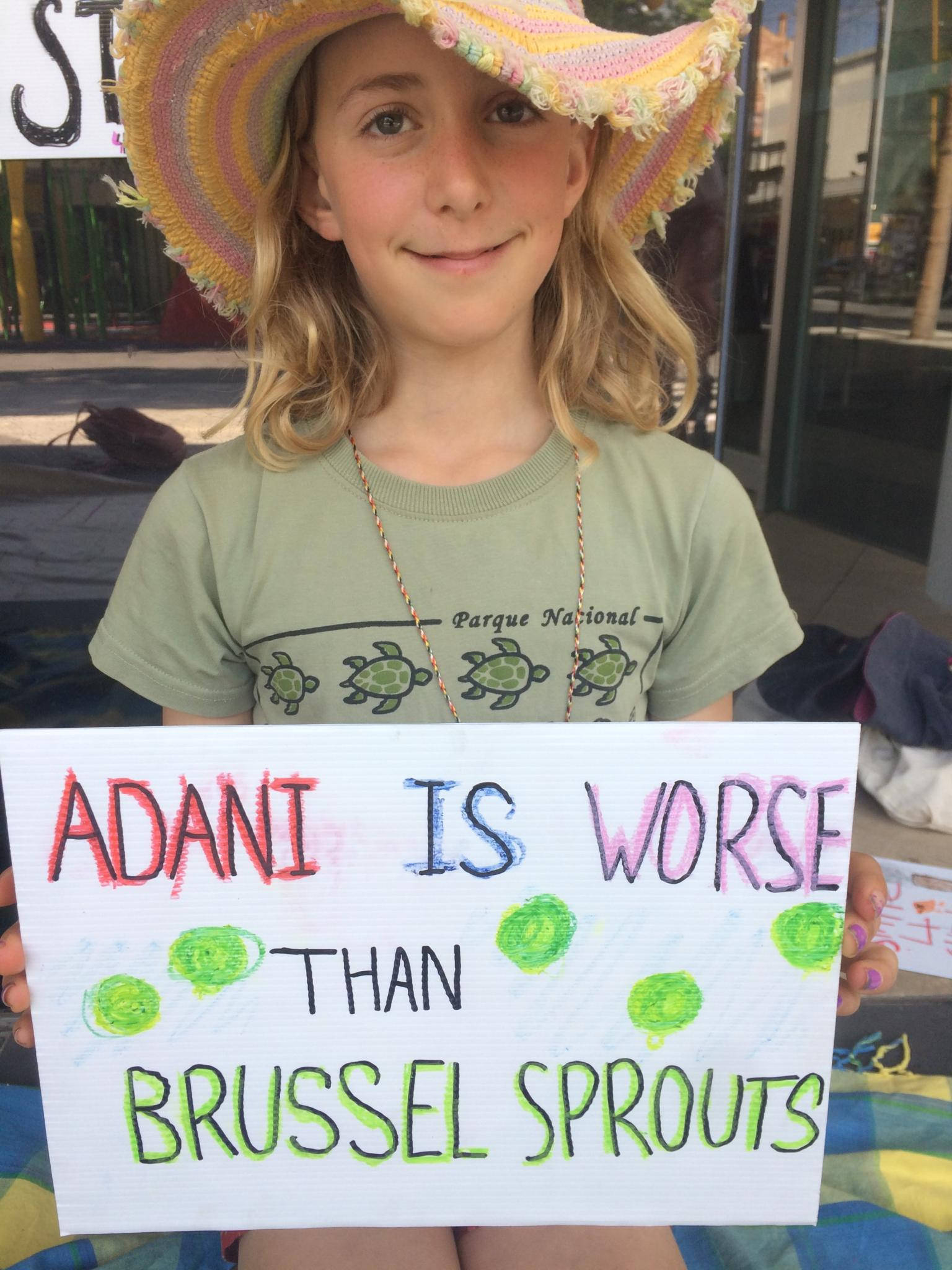 Day 1 of the campaign - at Bendigo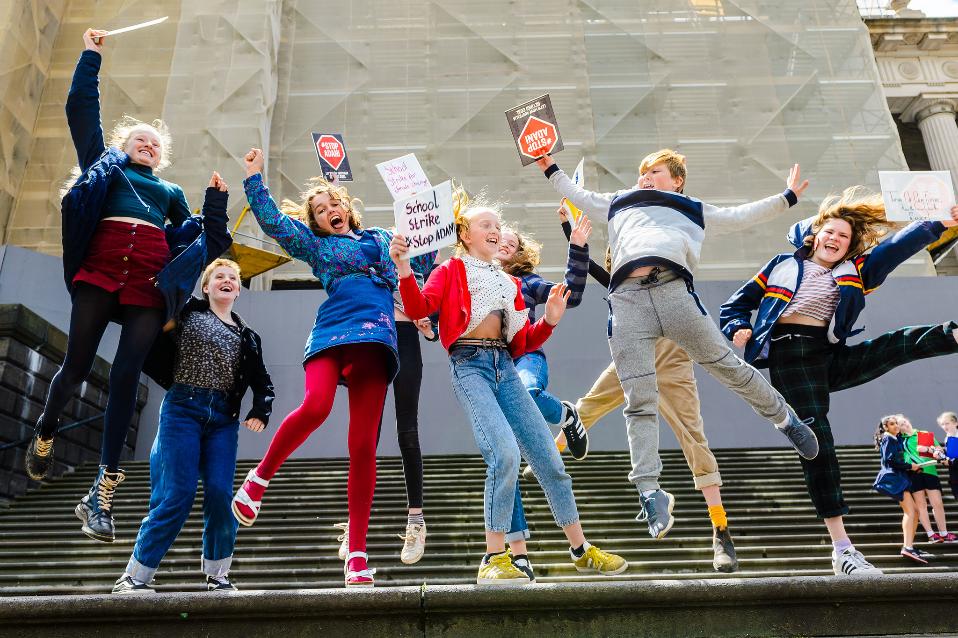 At the Melbourne Launch of the Big School Walk Out 4 Climate Change