November 27 - December 3, 2022: Issue 564
ACF - Saving Sydney's Koalas Film Night at Narrabeen: Thursday december 8th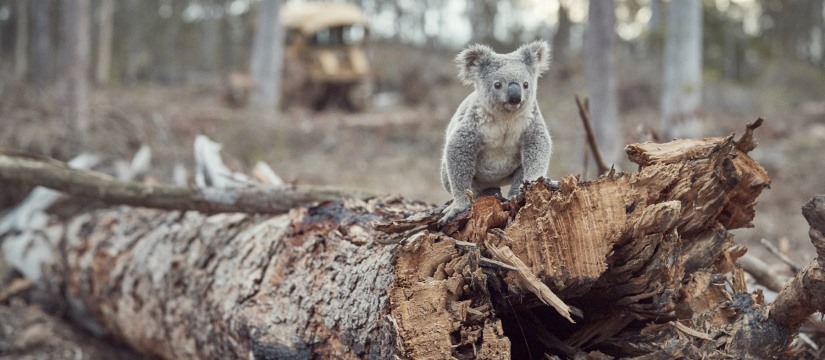 The Australian Conservation Foundation Northern Beaches Community Group and Save Sydney's Koalas are excited to invite you to a free screening of two short documentaries – The Koalas (trailer) and Koalas - The Hard Truths on Thursday, 8th of December 2022 from 6:45pm - 8:30pm.
Join us as we watch and discuss these two short films which explore the plight of Sydney's Koala's and the people who care for them. We'll start the evening with an introduction from ACF Northern Beaches and Save Sydney's Koalas, and after the screenings we'll have a few short presentations from our expert guests Saul Deane, Pat Durnam, and Dorothea Babeck, followed by a Q+A discussion.
The documentaries
The Koalas – Trailer by Dr Georgia Wallace-Crabbe
This trailer created by Dr Georgia Wallace-Crabbe introduces a documentary travelling across the eastern states of Australia to tell a number of koala stories, exploring societal attitudes about land use in Australia. They introduce urban planners, designers and economists, as well as scientists, animal rescuers and carers to reveal that we need to do things differently to protect native species. This film aims to show why the Koala is under threat and propose solutions to save it.
Koalas – The Hard Truths by Simon Reeve
This short but powerful documentary by well-known television presenter and film maker, Simon Reeve highlights the plight of koalas in Campbelltown, and the wildlife carers who look after them. Simon explains, "with this story, I set out to speak to the people who are coping with the trauma and the consequences of our collective apathy around koalas."
Our expert guests
Saul Deane, Urban Sustainability Campaigner & Koala Campaigner, Total Environment Centre
Pat Durman, local campaigner for Macarthur National Parks Association & Save Sydney's Koalas in Campbelltown
Dorothea Babeck, Campaigner for the Bob Brown Foundation
Event details
When: Thursday, 8 December 2022 from 6:45pm - 8:30pm
Where: Tramshed Arts & Community Centre (Lakeview Hall)
1395A Pittwater Road, Narrabeen
RSVP: Please register using the form (below)
We would love to see you there, feel free to invite friends and family along, just include them in your RSVP so we can keep track of numbers!
https://www.acf.org.au/northern_beaches_nsw_film_screening_protecting_sydney_s_koalas