April 23 - 29, 2017: Issue 309

20th International 2.4 Metre Yacht Australian Championship 2016/17 - Hosted By Sailability Crystal Bay And The RPAYC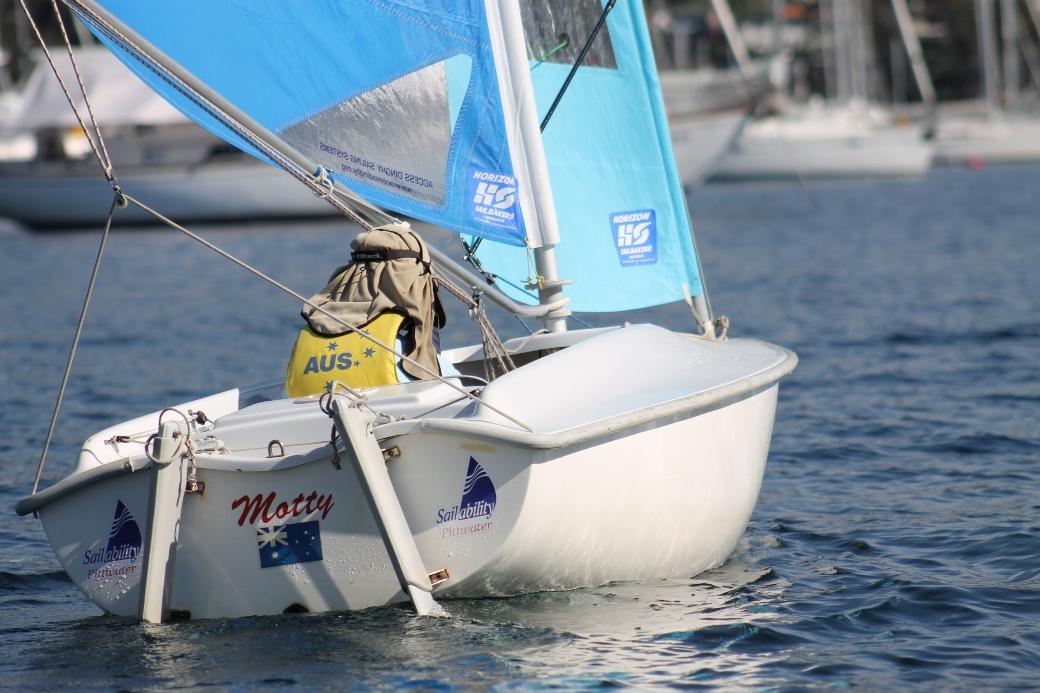 Sailability NSW Inc, Crystal Bay Branch as Organising Authority, hosted the 20th International 2.4 Metre Yacht
Australian Championship 2016/17, sailed on the waters of Pittwater from the 14th to the 16th of April 2017.
Allan Jones, a long-term volunteer with Sailability Pittwater and instrumental in the launch of Sailabilty Crystal Bay, stated all sailors remarked on the excellent facilities at Crystal Bay.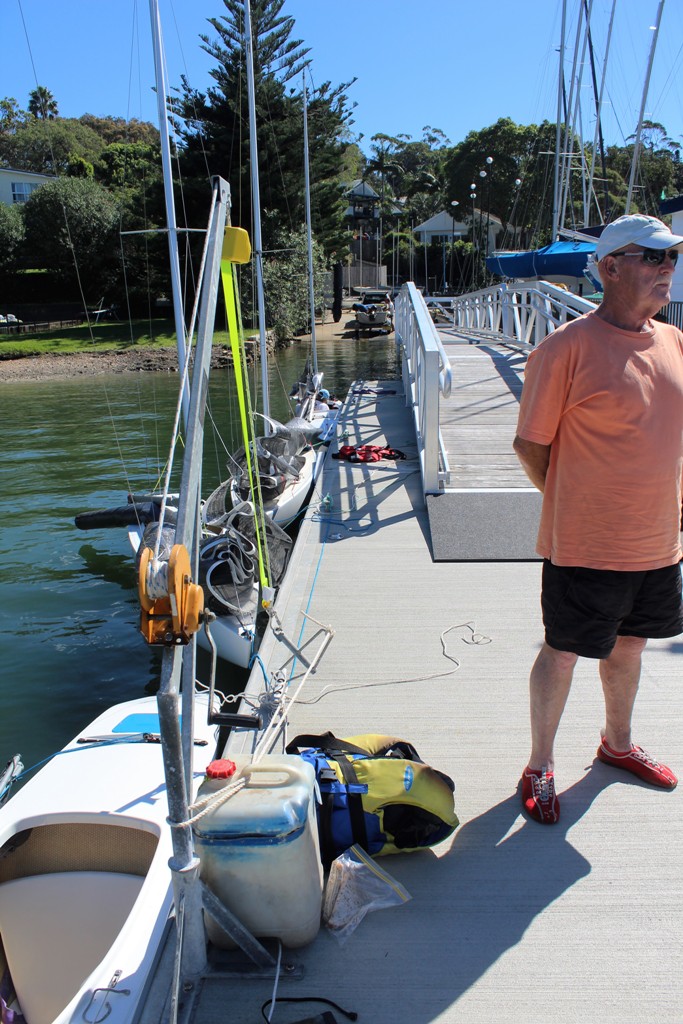 RPAYC pontoon and ramp at Crystal Bay

A close result for the 2.4mR Nationals held at RPAYC over Easter. With Matt Bugg and Stephen McCullum both on a final score of 15points, but on countback the first place went to Matt Bugg, the recent silver medallist at the Rio Olympic games..
Second was secured by Stephen and third place on 26 points was Mike Leydon.
Congratulations to all sailors on a well contested series.
Matt Bugg with Peter Russell National President 2.4mR Association

Other awards were made to Bob Willis, Peter Geeves and Jill Connell.
The masters trophy was awarded to Colin Brown.
"We wish all those going to Holland for the 2.4mR Worlds, your boats were loaded yesterday for the voyage." Mr. Jones stated on Friday.
" We'd like to thank all concerned who made the 2.4mR event such a success, the Sailability Volunteers, Royal Prince Alfred Yacht Club Members and the club for its continued support of Sailability Crystal Bay, and the 12 great Competitors who showed sailing on Pittwater is great fun, especially when you have great sailing skills."
Allan shares some of his photographs from
the 20th International 2.4 Metre Yacht
Australian Championship below.
In related Sailability Crystal Bay news, that wonderful girl who just loves her sailing too, has continued with consistent results:
Alyse Saxby Places Third In The Hansa Asia Pacific Champs In Geelong
The Gill Combined Hansa Class Asia Pacific Championships has concluded at Royal Geelong Yacht Club after three days of sailing. The regatta saw sailors aged from 11 to 92 taking part and combined the Victorian and Australian Hansa Class Championships.
Across the three days of racing, sailors were frustrated by a lack of wind however the four divisions were able to complete their minimum race numbers by Monday's final session.
The Hansa Class Association is an open and inclusive association that encourages people of all ages and abilities to compete with and against each other and saw sailors gather from around Australia as well as a contingent from Japan and two sailors from Chile.
During the wait for breeze on the second day, sailors formed a spectacular raft-up of 25 boats, with their coloured sails reflecting on the calm waters of Corio Bay.
The final scheduled day of racing again dawned overcast and calm and sailors in the single person divisions were held ashore. When the wind failed to strengthen, the morning session was abandoned, leaving the results as they stood at the end of day 2.
The wind finally arrived in the afternoon and the two-person Hansa 303s were able to get three races in during their time on the water.
Reigning World Champion in the Hansa 303 single person class, Wynyard Yacht Club's Chris Symonds can now add the Australian and Asia Pacific titles to his resume, taking out the division in front of his Wynyard teammate Mike Darby.
Darby turned the tables in the Hansa 303 two-person division when, with crew Manuela Klinger, he beat home Symonds and his crew, Jeannine Peacock to take the title.
It was a win to the international sailors in the Hansa 2.3 division, with Japan's Koji Harada handling the light conditions the best, to win the division by 3 points from Royal Geelong Yacht Club's Allison Weatherly and NSW's Alyse Saxby.
In the Liberty division, South Australian veteran Bob Schahinger took the win by one point from Ballarat's Charles Weatherly, with Jason Elwes from NSW in 3rd place. With competitors in every division, Victoria took home the State Teams Trophy.
AHCA President Russell Phillips said: "This regatta has been a success on many levels. Local and international friendships were made and renewed, competitors and their friends and supporters have been made to feel very welcome here and, despite the lack of wind, we have all had a great time in Geelong'.
'It was great that the tall ship Tenacious was able to support the event and promote inclusion to the people of Geelong".
"We are very grateful to the support of the City of Greater Geelong, Royal Geelong Yacht Club – their members and volunteers - and Gill Australia for supporting this open and inclusive sailing Championship".
Competitors will now turn their focus to the 2018 National Championships in NSW and the World Championships in Hiroshima, Japan in October 2018.
Full results available on the RGYC website - http://www.rgyc.com.au/results/2017_Hansa_Asia_Pacific_Titles.htm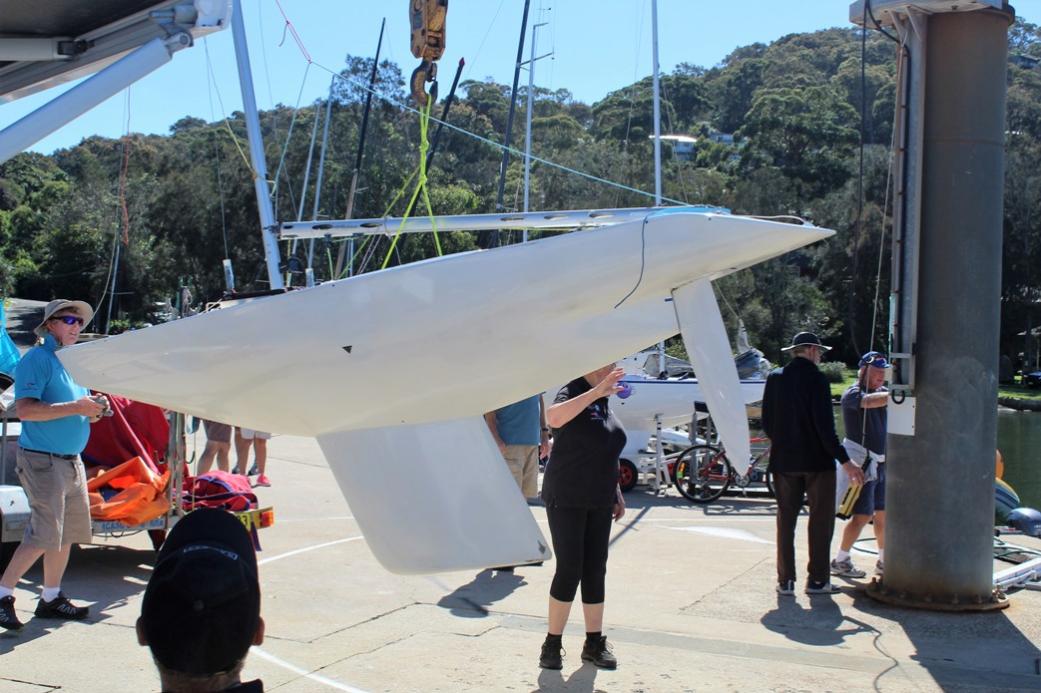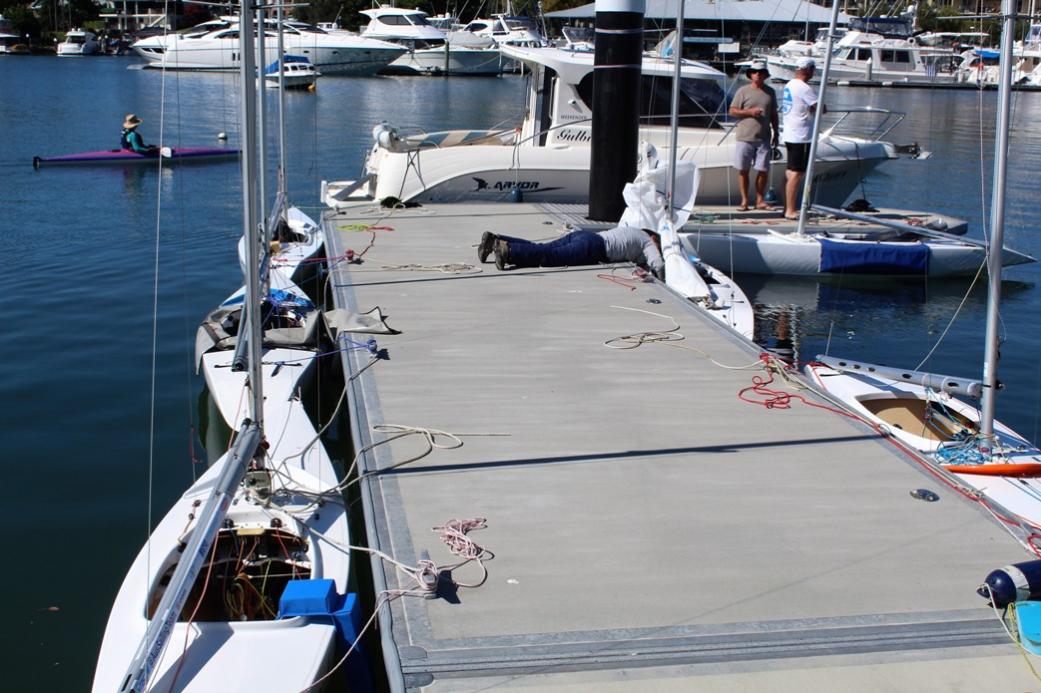 Preparations at Crystal Bay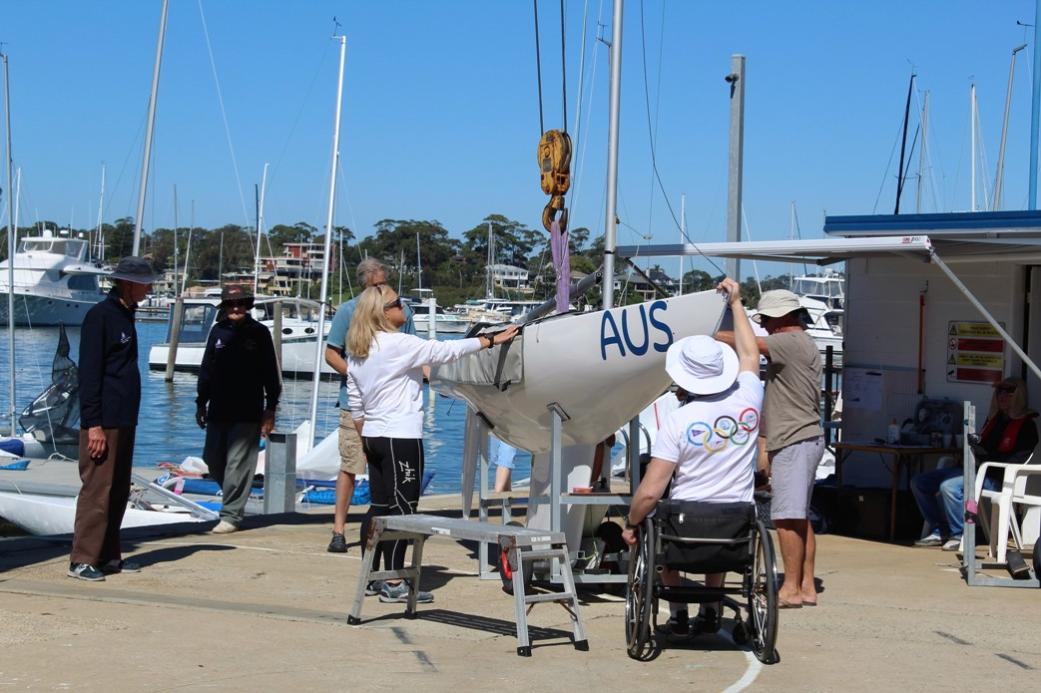 Preparing to launch. Bob Hamilton, Graham irwin, Jill Connell,Howard Moxham(obs) Matt Bugg, Bob Willis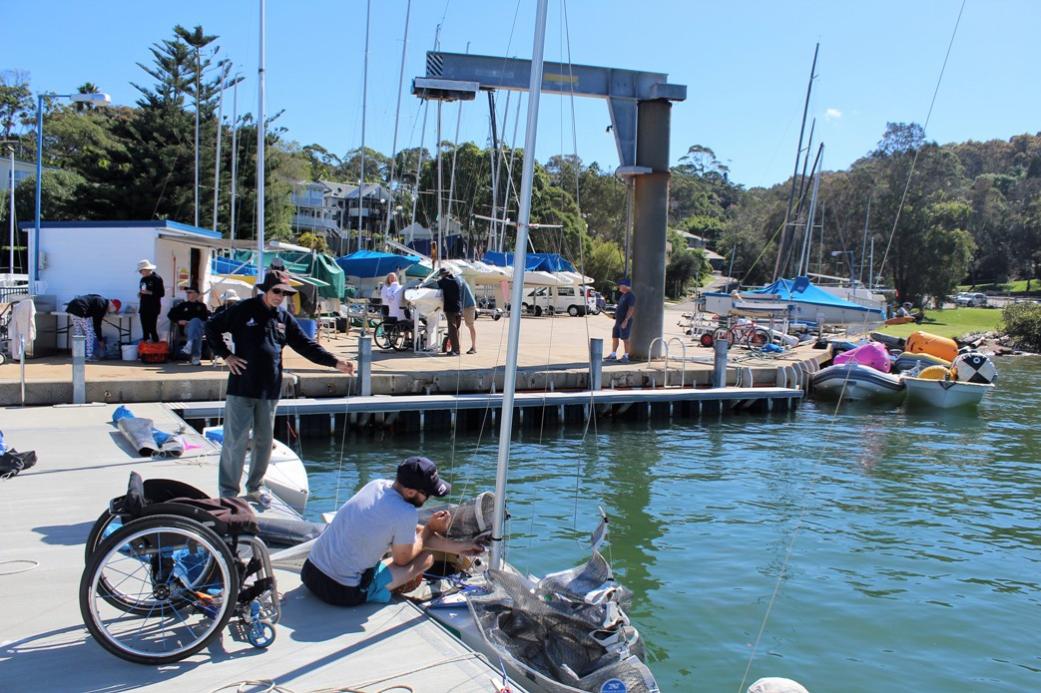 Graham Irwin assists Neil Patterson rig AUS 38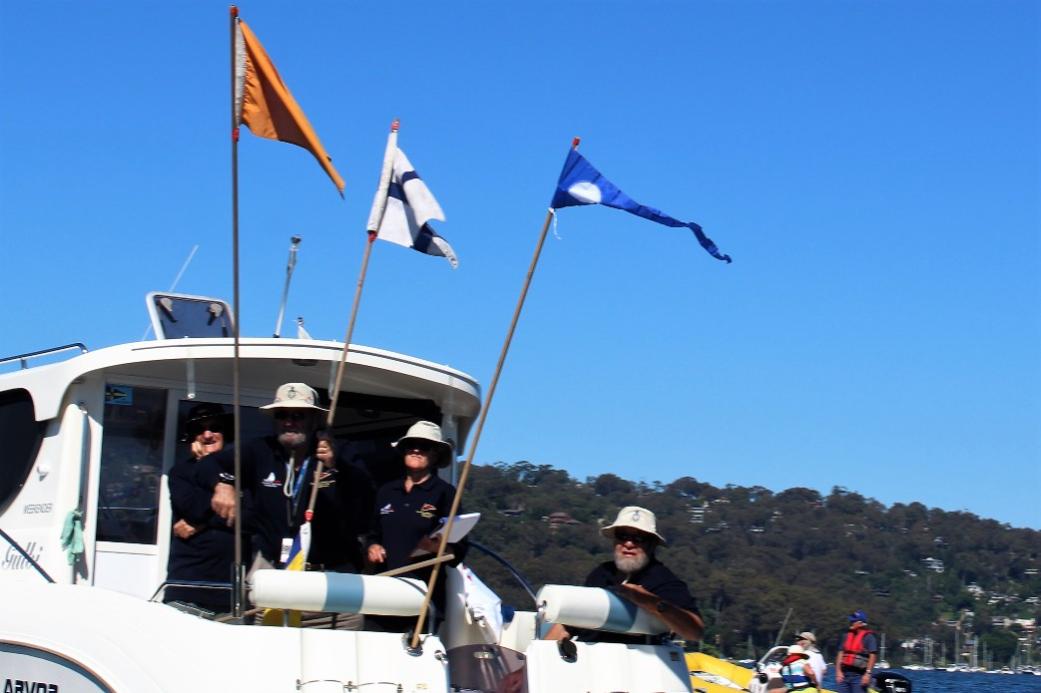 Committe Boat. Graham Irwin, David West RPAYC Race Officer, Diana Wickins, Roger Wickins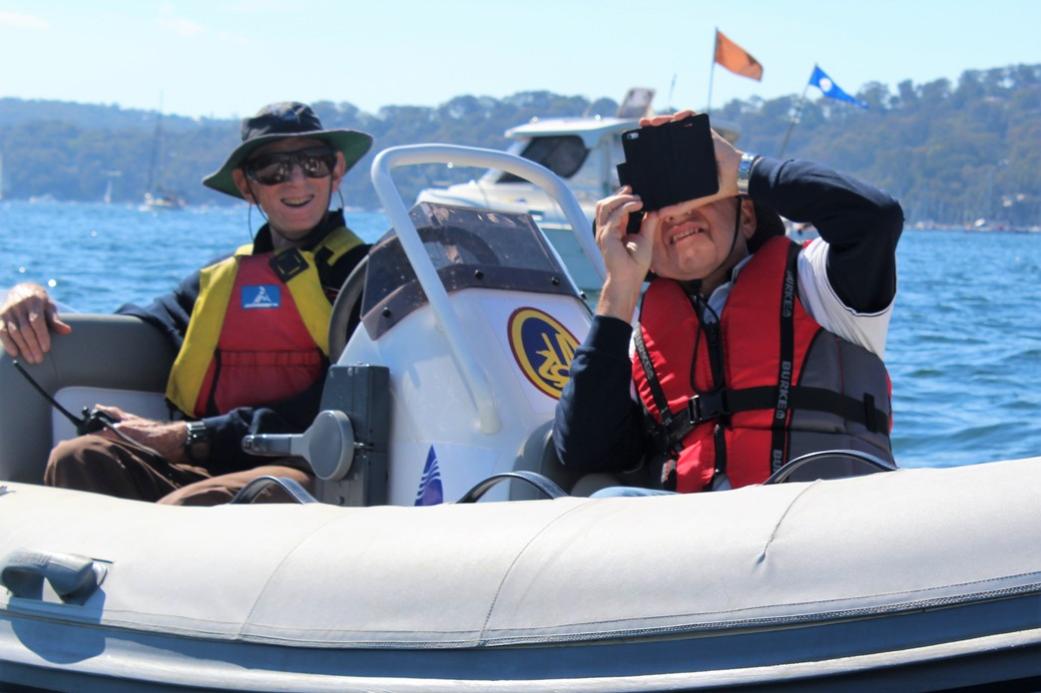 Bob Hamilton and Stephen Piry Crystal Bay Sailability RIB.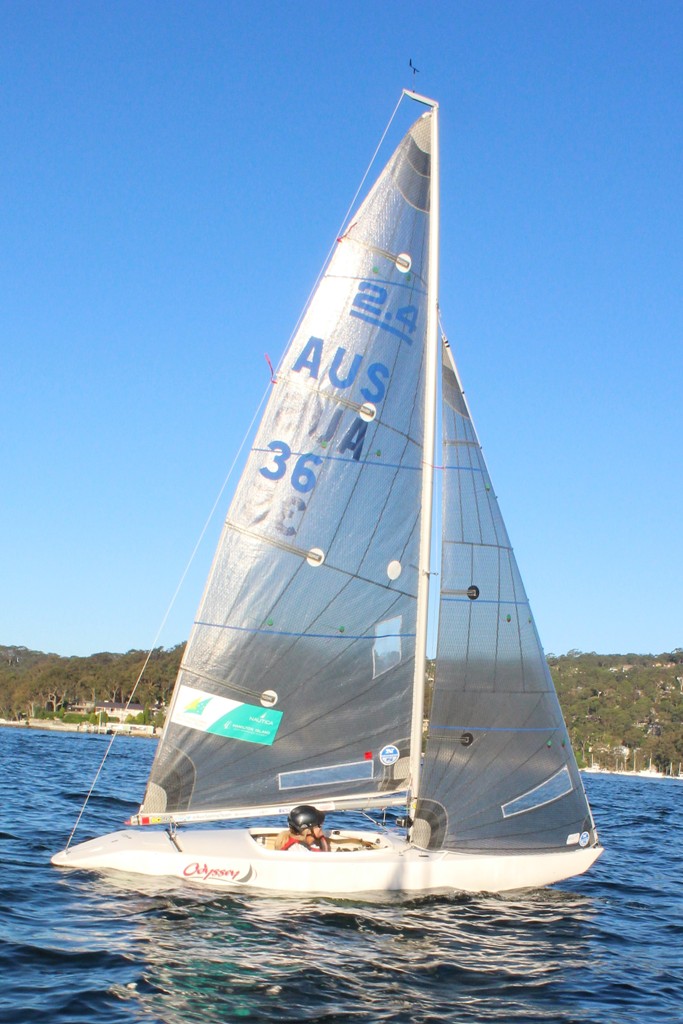 Jill Connell, Sailability Crystal Bay 2.4mR rep.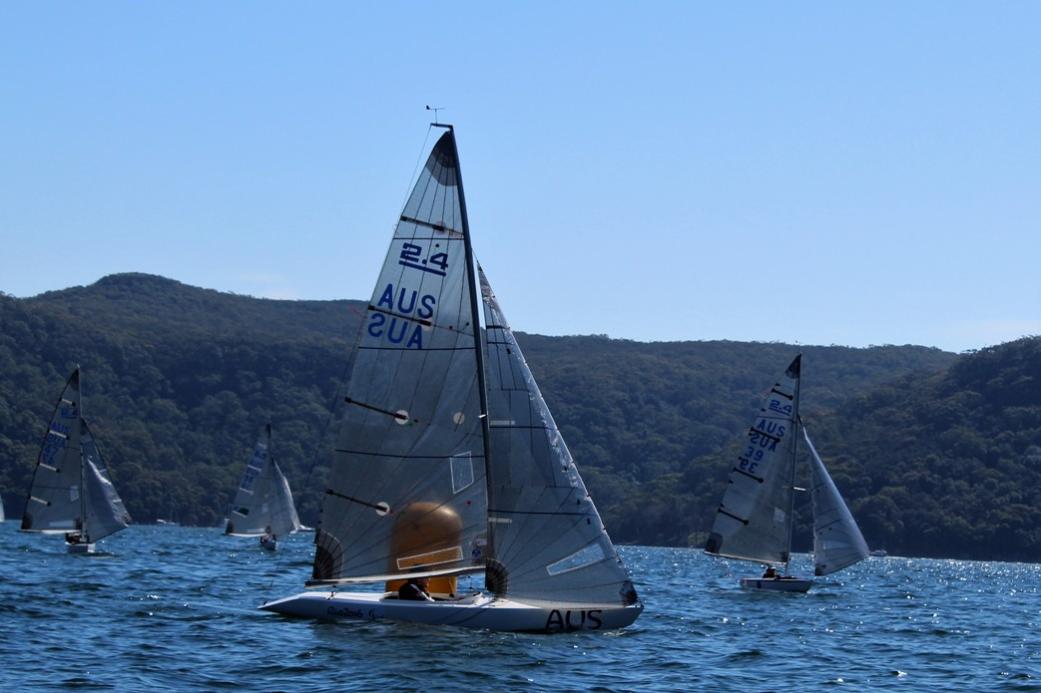 Matt Bugg (TAS) at bottom mark in his Paralympic 2.4mR yacht from Rio games.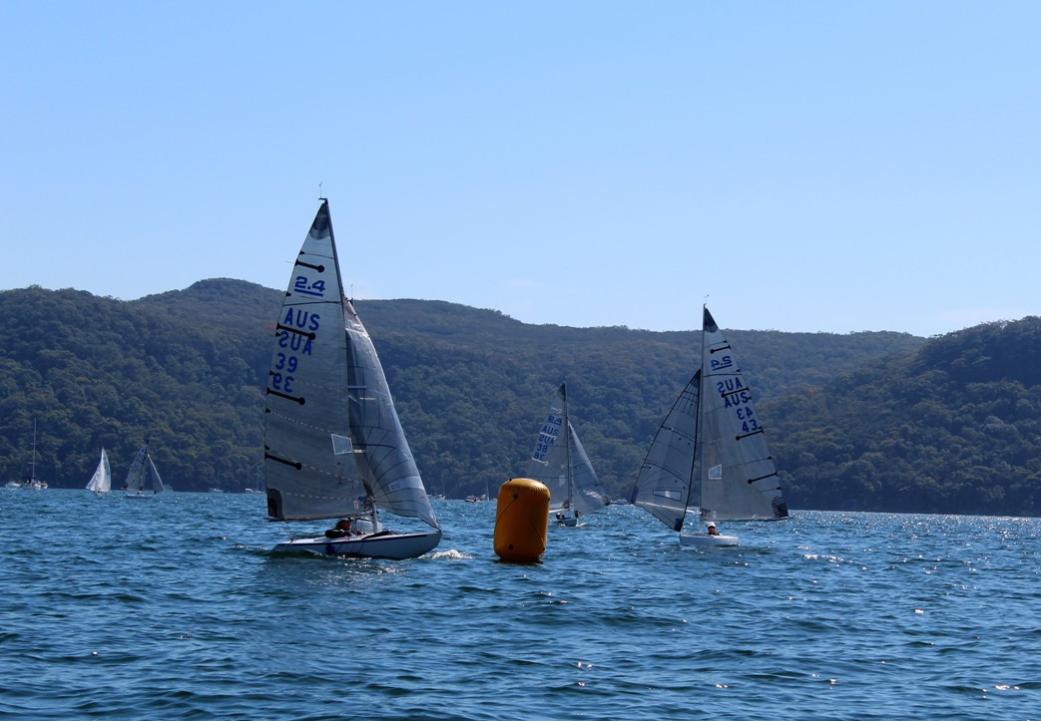 AUS 39 Lisa Blackwood (TAS) at bottom mark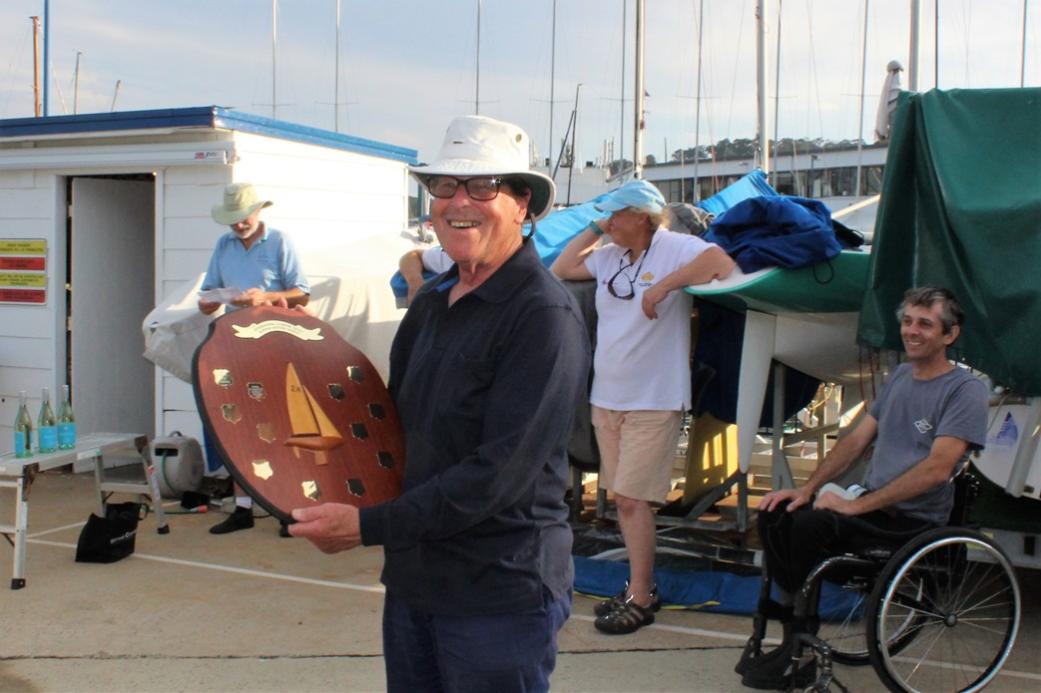 Masters trophy winner Colin Brown (ACT)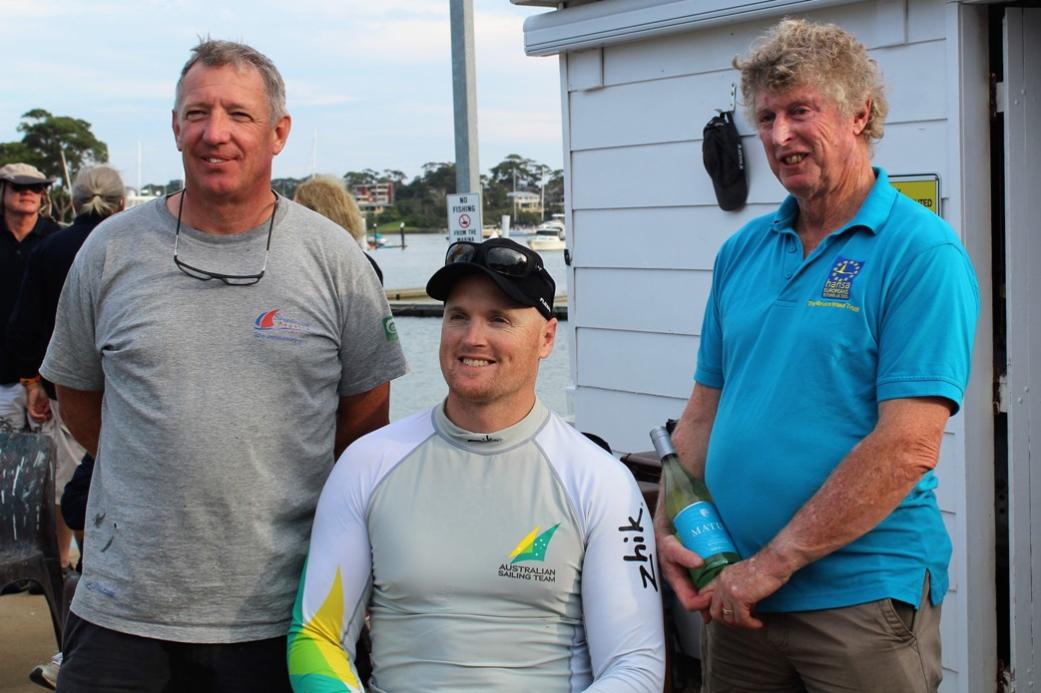 Stephen McCullum (Tas.), Matt Bugg (Tas.), Michael Leydon (NSW)
Photographs by Allan Jones, 2017