June 4 - 10 2023: Issue 586
Surf life saving NSW Drones set to fly further - save more lives: the long range UAV Project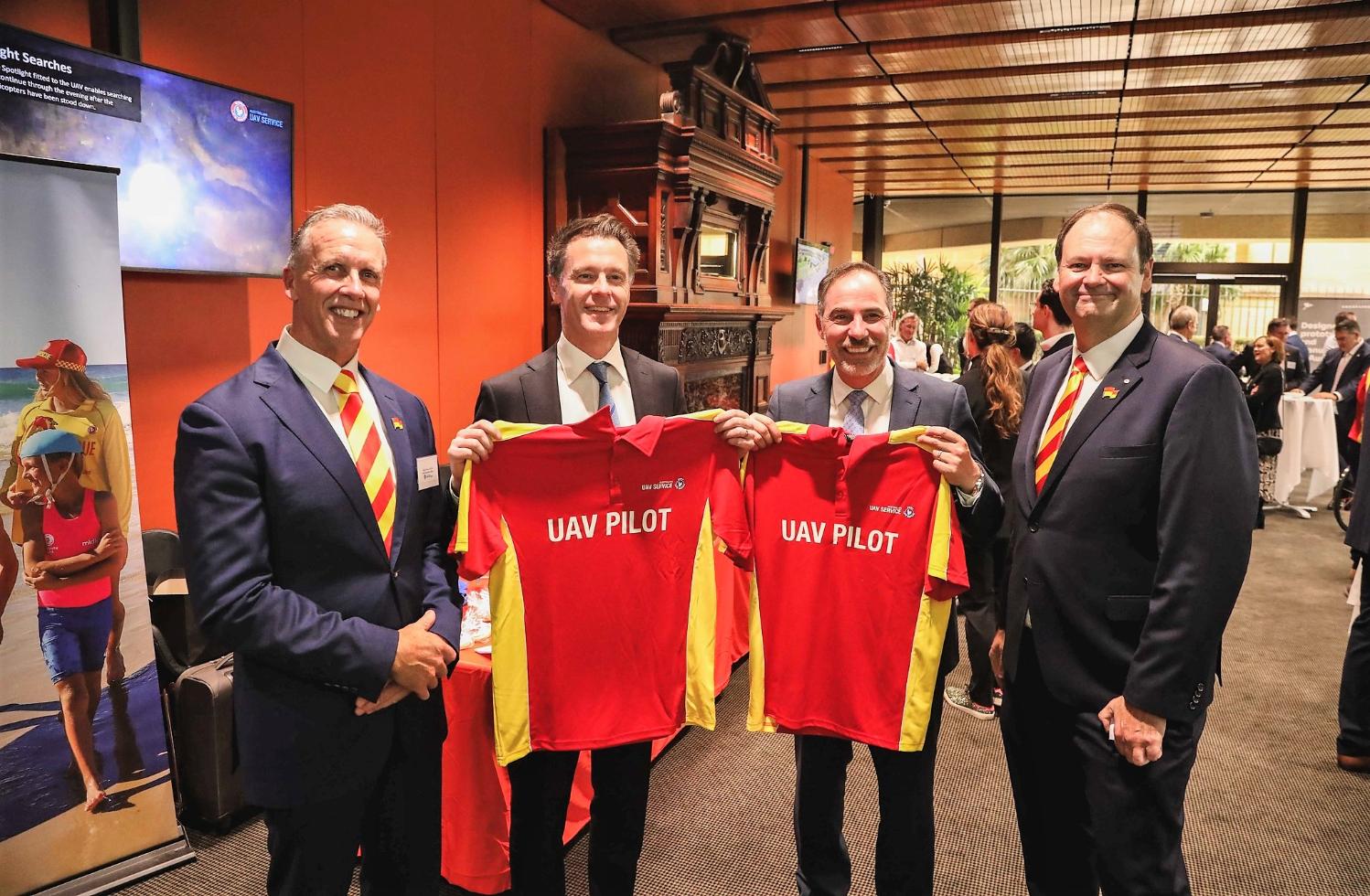 L to r: Surf Life Saving NSW CEO Steve Pearce, NSW Premier Chris Minns, NSW Minister for Emergency Services, Jihad Dib and Surf Life Saving NSW Deputy President: John Restuccia
Surf Life Saving NSW will trial the use of specialised long-range drones which could greatly enhance coastal safety and improve how they respond to emergency situations or natural disasters.
With support from the NSW Government through the Department of Primary Industries, Surf Life Saving NSW currently provides the largest coastal uncrewed aerial vehicle (UAV) surveillance program in the Southern Hemisphere.
Surf Life Saving NSW UAVs provide a range of public safety services, from shark management to search and rescue and assistance in natural disasters such as bushfire or floods.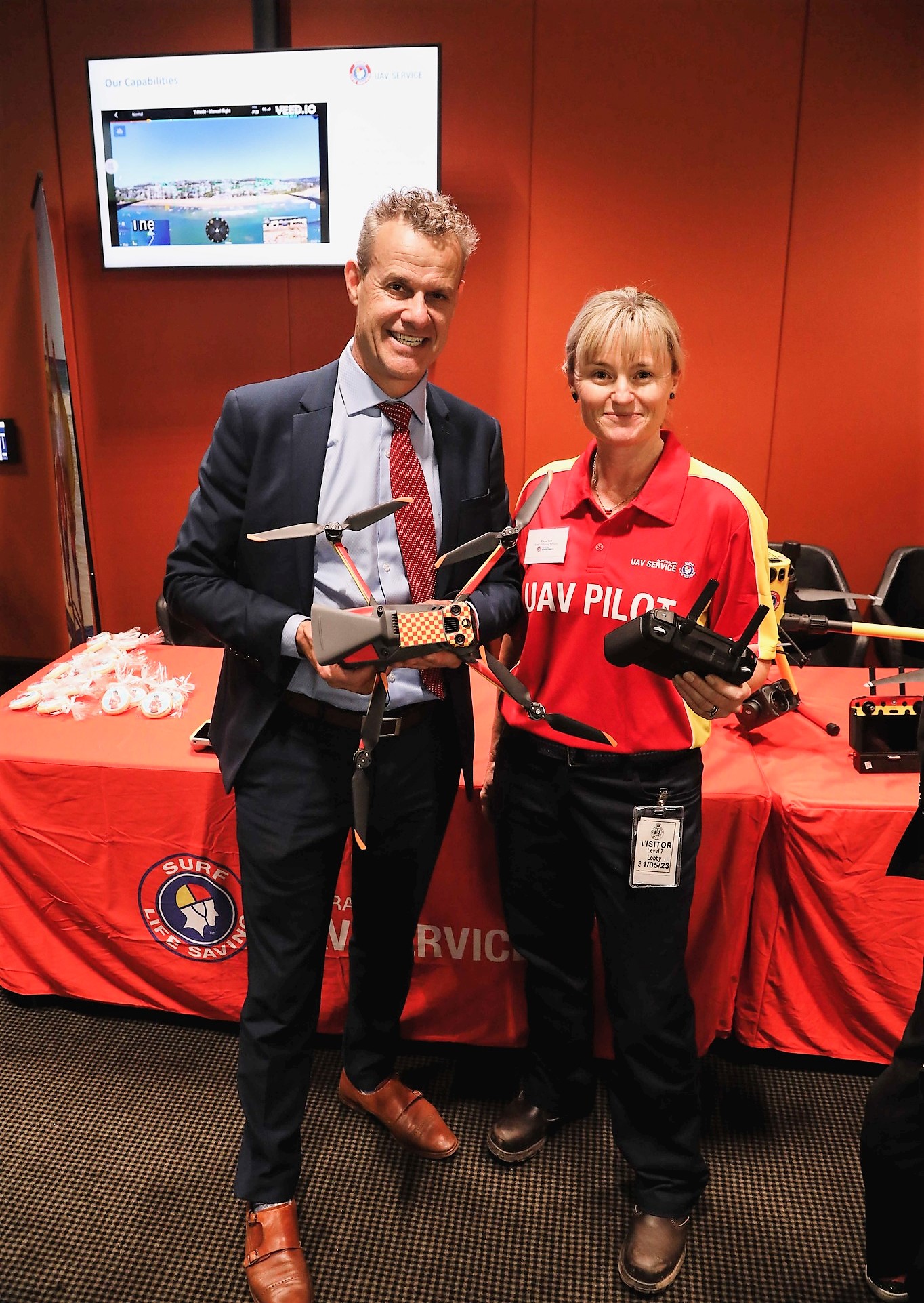 On Wednesday May 31st SLS NSW announced the NSW Government is supporting Surf Life Saving to explore how this capability could be extended to cover more coastline for current applications, as well as see how drones could be used in a range of other situations to enhance public safety and emergency response situations away from the coast.
The Long Range UAV Project aims to safely trial different types of drones that are capable of flying further and for longer, by operating beyond visual line of sight (BVLOS).
The week-long trial will take place in June on the NSW Far North Coast and involves a number of different drone types being tested in a range of real-life scenarios. Each type of drone will be assessed on its performance in key operations, including wildlife surveillance, search and rescue for missing persons and disaster response.
"This is a really exciting project and could prove to be a game-changer in the way our emergency services respond to a whole range of public safety services from shark management to fire and floods to search and rescue operations. The possibilities are endless," said the Minister for Emergency Services, Jihad Dib.
Surf Life Saving has been working with the DPI for a number of years and has proved that drones are invaluable in monitoring the activity of sharks and other wildlife and keeping swimmers and surfers safe along the coast.
Surf Life Saving NSW CEO Steve Pearce says there are big opportunities if the trial is a success. "We see the potential for a long-range capability to enhance not only our shark surveillance work, but also give our emergency services the ability to reduce their response time to incidents and provide greater situational awareness in so many other situations.
"Expanding our drone capability gives us greater 'eyes in the sky' and has the potential to help us save more lives," said Steve Pearce.
"We know the people of Surf Life Saving NSW have the skills and experience to keep us safe in the water, but these long-range drones will help explore new ways of keeping our beaches safe in a cost-effective way, by using technology to its full advantage," said Minister Dib.
Surf Life Saving's drone capability was used extensively during last year's floods, helping to give the SES a more complete picture of the disaster unfolding across the state and where support to communities could be best directed.
"We're really excited to see how the trial goes, how the various types of drones perform and what the future might hold for our use of this sort of technology," said Steve Pearce.
The video put together by SLS NSW on their AUAVS Long Range Project Showcase at NSW Parliament House on May 31st provides more insights into the importance of the Long Range UAV Project.
Photos: SLS NSW