January 15 - 21, 2022: Issue 567
Upgrading SES Warringah-Pittwater Unit's storm response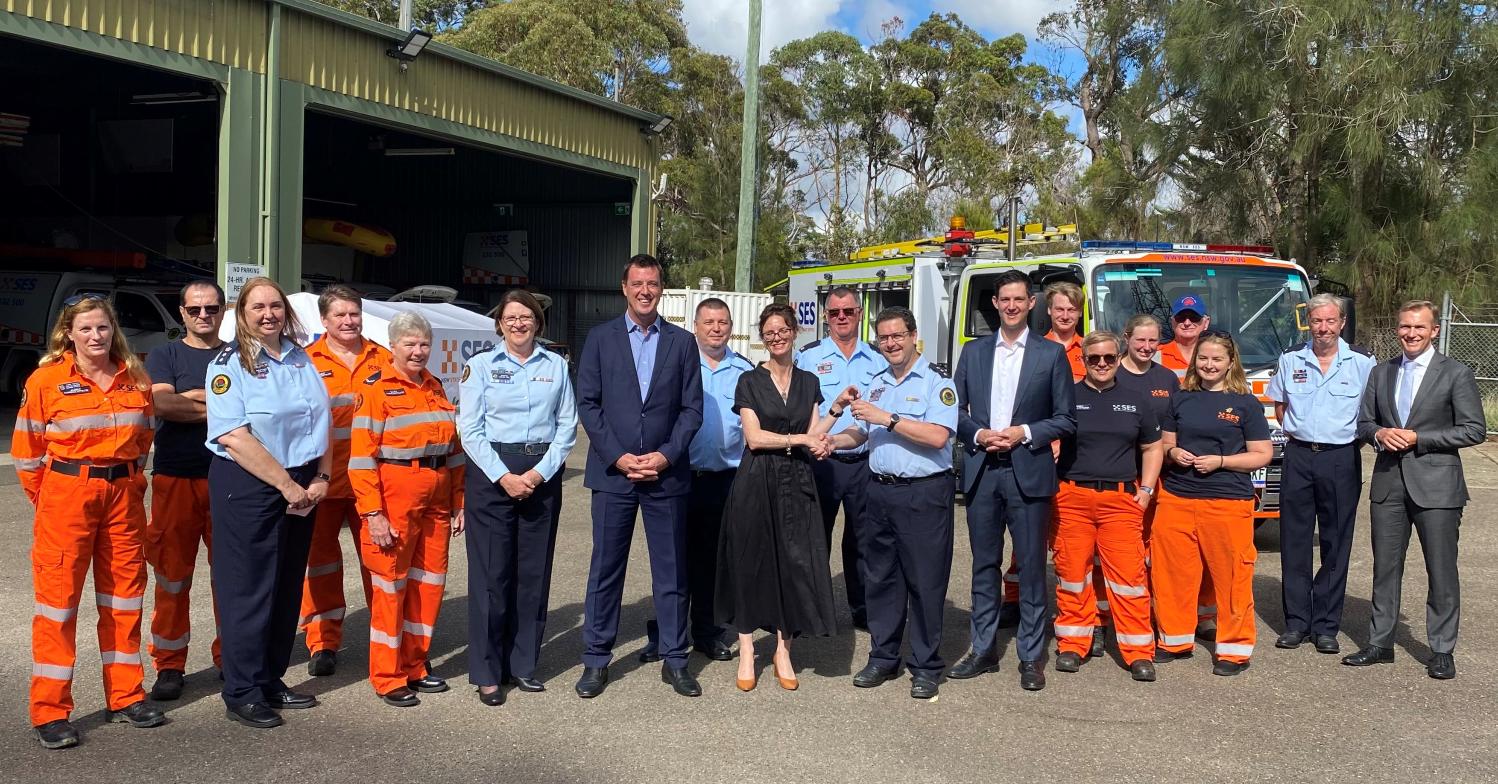 NSW State Emergency Service (SES) volunteers on the Northern Beaches have been given a $255,000 boost to their emergency response capability with the delivery of a new Medium Storm Vehicle and General Purpose Trailer.
Minister for Emergency Services and Resilience Steph Cooke joined Member for Pittwater Rob Stokes, SES Commissioner Carlene York and SES volunteers and staff on Monday January 16th to hand over the keys to the new vehicle and equipment.
"The Warringah-Pittwater Unit's 128 members are some of the most active in NSW and I'm very grateful for their work in the Northern Beaches community as well as deployments to regional areas," Ms Cooke said.
"The two new assets being officially handed over today form part of the NSW Liberal and Nationals Government's $116 million Fleet Replacement Program to provide our wonderful volunteers with the best possible resources and equipment."
Member for Pittwater Rob Stokes said the new vehicle and trailer are a welcome sight following relentless rain and flooding over the past year.
"The Medium Storm Vehicle is equipped with a comprehensive suite of equipment to enhance the volunteers' capability in storms and flood rescues, while the General Purpose Trailer will assist with the transport of sandbags, tools, water, food, medicines and other items," Mr Stokes said.
"These new assets will help our volunteers better protect the community, keeping residents safer and stronger when severe weather strikes."
Commissioner York said the new assets will provide additional capability for the Unit.
"This investment into the Northern Beaches community will ensure our volunteers will always be there to assist in a timely and efficient manner during a weather emergency," Commissioner York said.
Warringah-Pittwater Unit Commander Mark Colwell said volunteers will utilise the trailer in their everyday operations.
"Over the past three years, our volunteers have responded to an astonishing 3,500 requests for assistance – that's the equivalent of going out into the community three times a day to help tarp roofs, secure trees, resupply goods and ensure the wellbeing of residents," Mr Colwell said.
Flood Rescue Training
In related SES Warringah-Pittwater Unit news, 4 members attended Flood Rescue Training over the weekend of 14-15th of January.
Kiah, Bree and Joey all successfully completed an Intense 3 day course out at Penrith White Water and are now In Water Flood Rescue Technicians.
Sarah spent the weekend at Manly Hydraulics on a Professional Development Course that sees NSW SES In Water Flood Rescue Technicians refreshing their skills, along with learning new rescue techniques.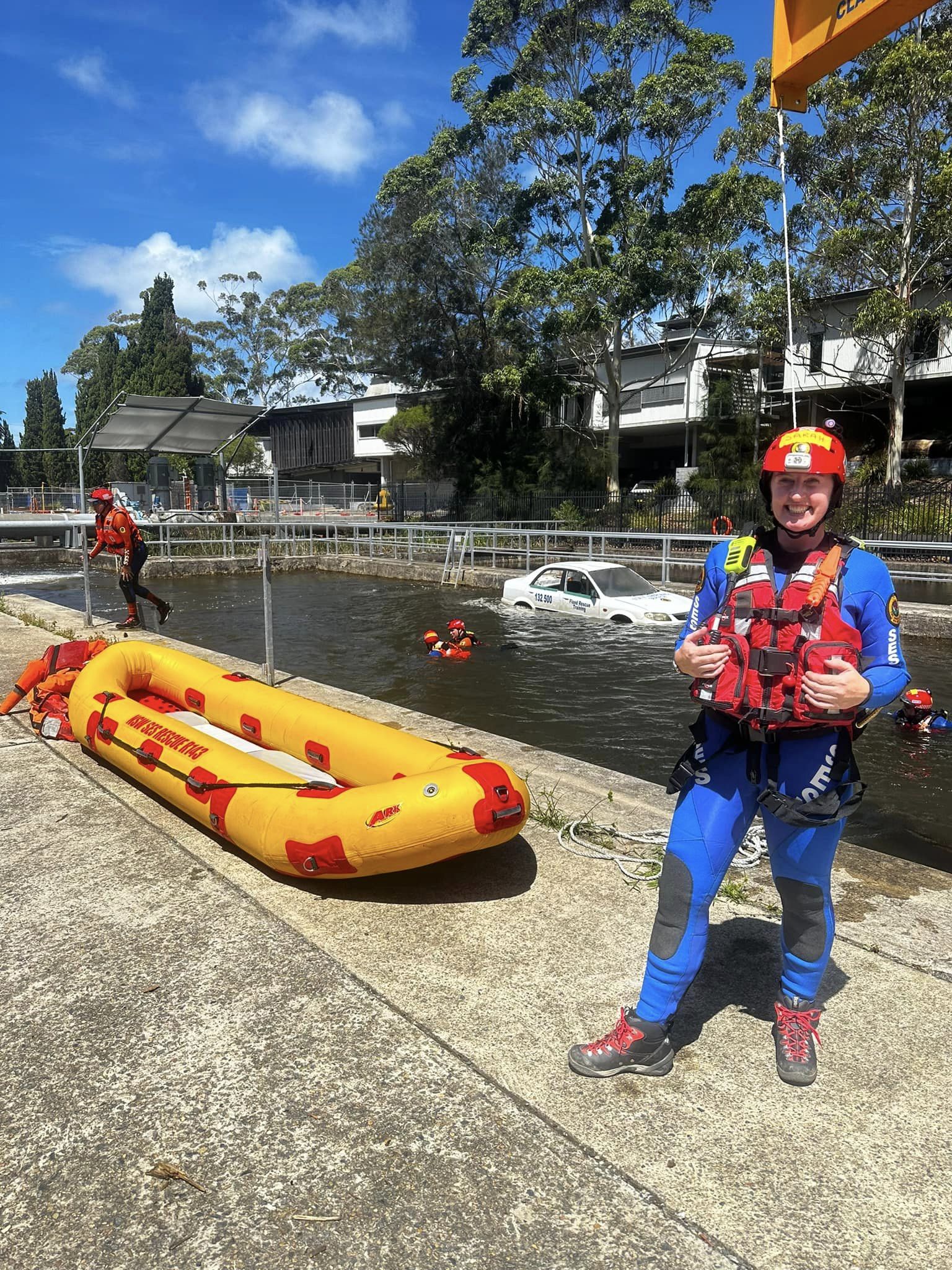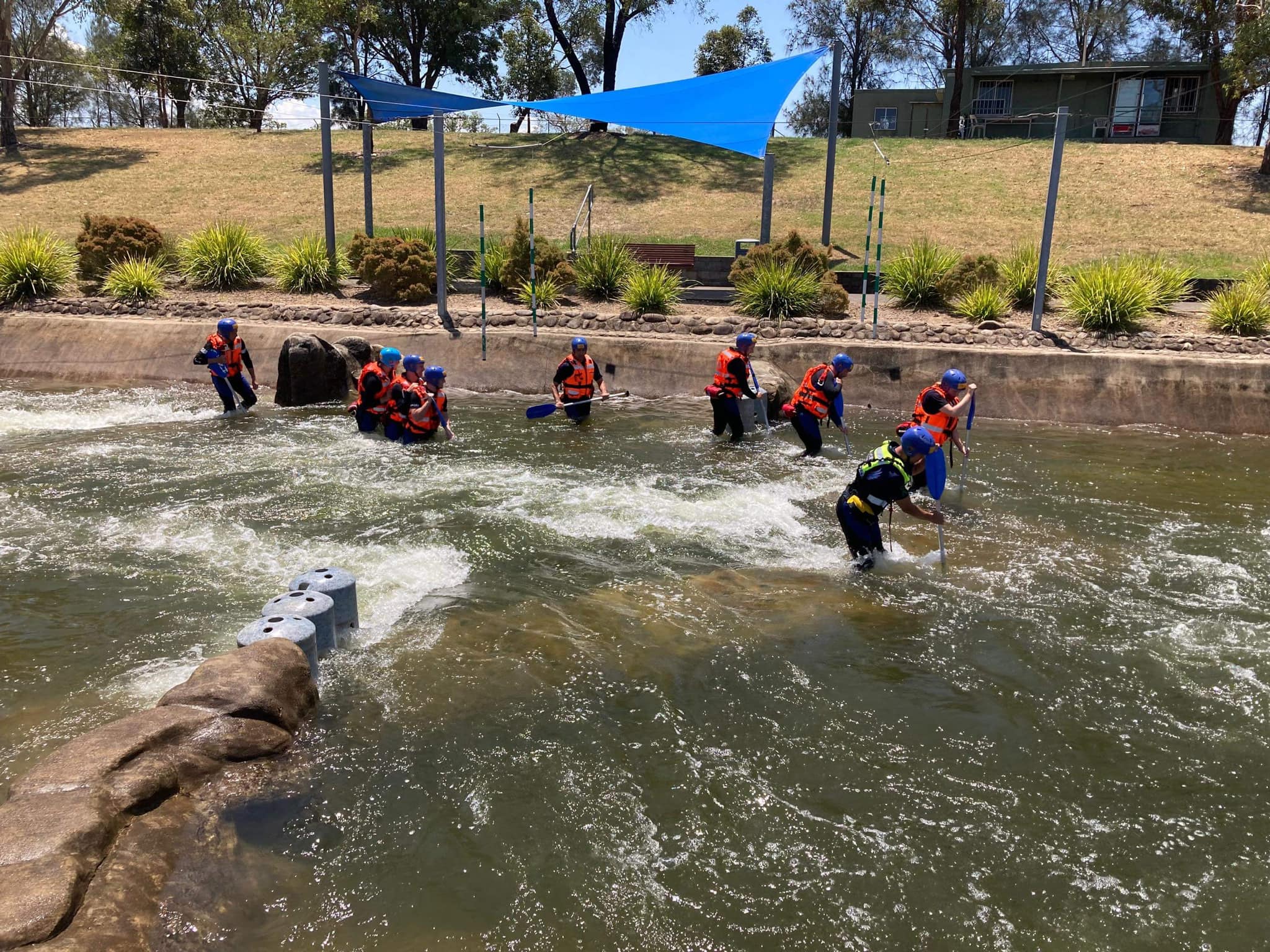 Photos supplied.
Who let the boats out? Volunteers make a splash across the state
More than 100 boats from volunteer emergency services agencies, including the NSW State Emergency Service (SES), will descend upon the state's waterways On Saturday January 21st as part of an operational readiness exercise.
'Who let the boats out?' is a NSW SES led multi-agency flood rescue exercise designed to develop the capability of on-water operators and incident management team members, while also fostering relationships and partnerships between emergency service agencies.
More than 400 SES volunteers will be joined by operators from NSW Rural Fire Service, NSW Surf Life Saving, Marine Rescue NSW and VRA Rescue NSW.
NSW SES Commissioner Carlene York APM said SES volunteers from across the state will benefit from the training exercise.
"While these on-water skills are invaluable, the benefit that the volunteers will reap most will be the ability to respond seamlessly and efficiently with other agencies in real-life emergencies," Commissioner York.
"Today's exercise will ensure that volunteers are better acquainted with each service's vessels and operating styles so we can join forces and serve the community when needed."
Exercise coordinator and NSW SES volunteer, Adam Jones, said 'Who let the boats out?' is the largest simultaneous boating exercise for the state's volunteer agencies.
"Volunteers from the South Coast to the Northern Rivers, will have their boating mettle tested as they practice manoeuvring, launching and docking vessels, recovering persons overboard, radio communications, troubleshooting boats, fire drills and navigation," Mr Jones said.
For emergency help in floods and storms, call the NSW SES on 132 500. In life threatening situations, call Triple Zero (000) immediately.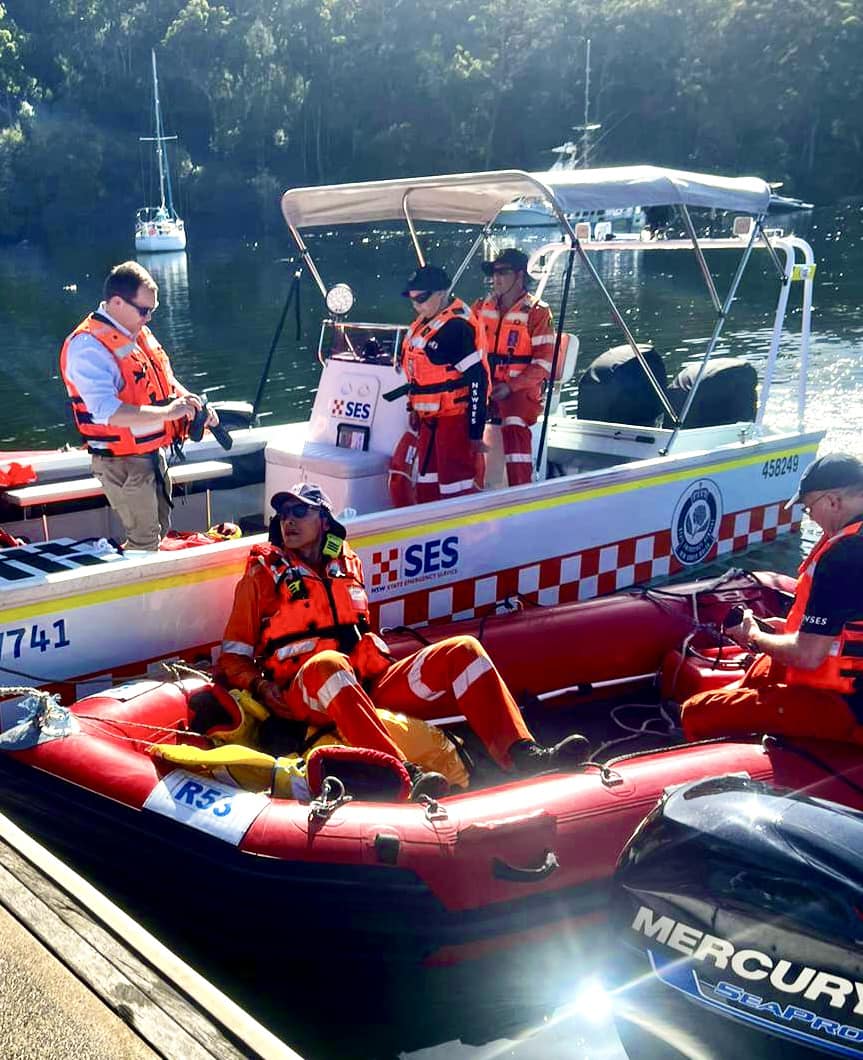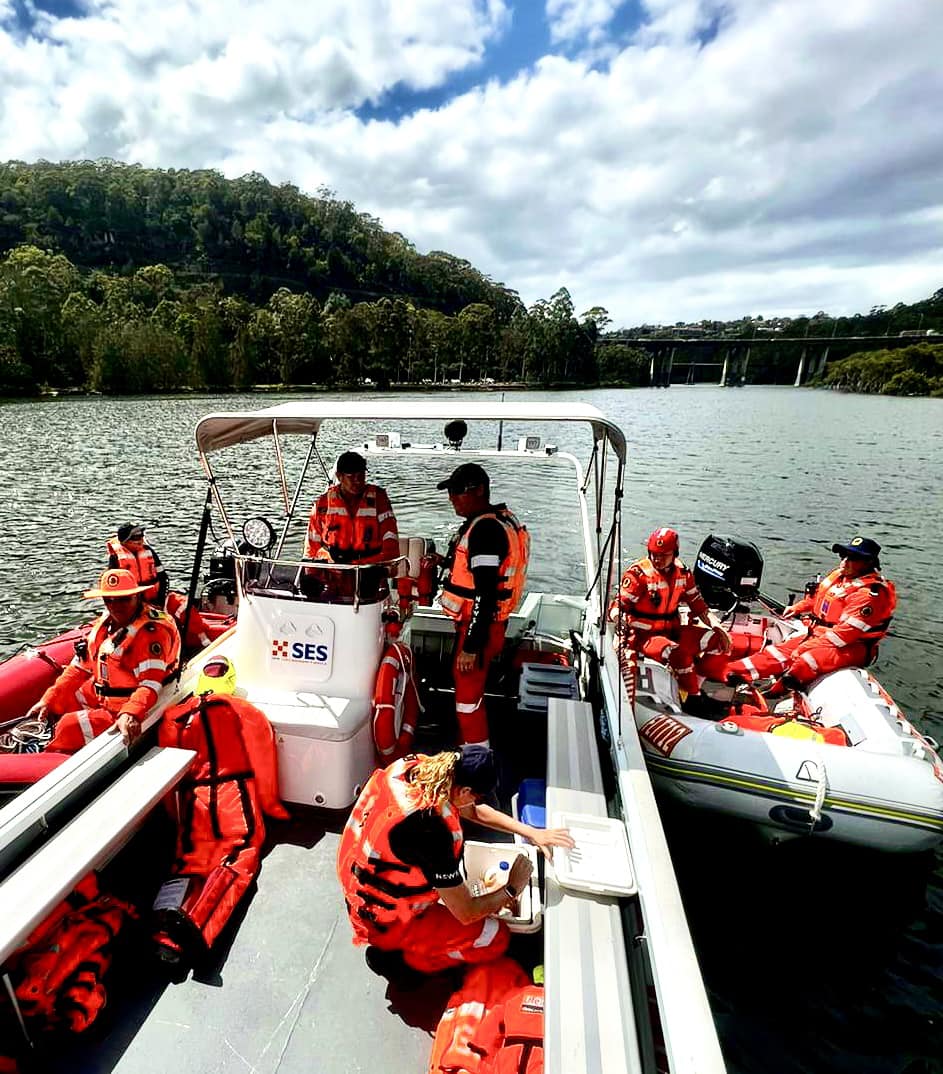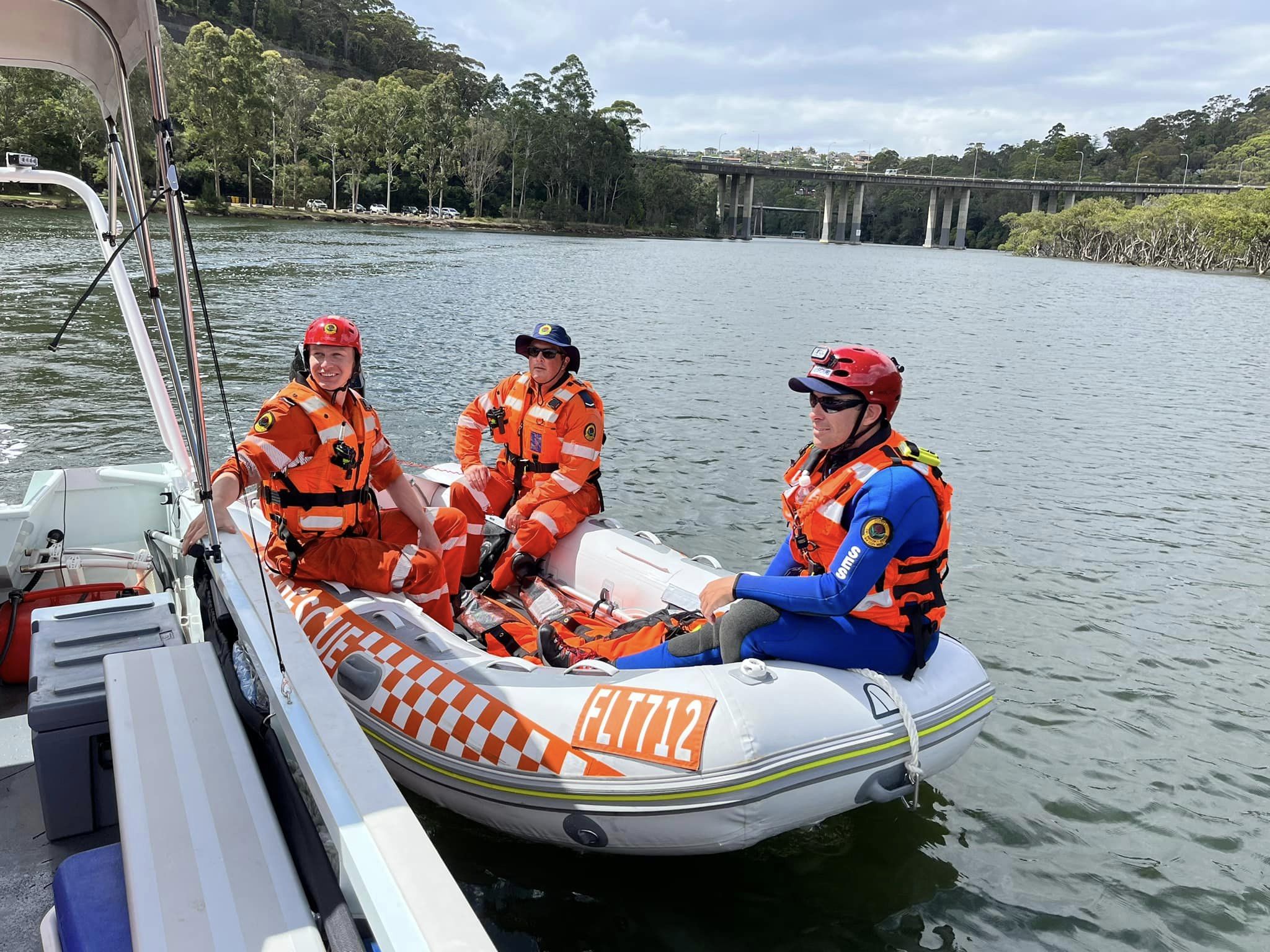 Over 400 NSW SES members on over 100 boats participated in a statewide training exercise today, all working in their own waterways across NSW with Marine Rescue, Fire and Rescue NSW and Surf Life Saving NSW. NSW SES Manly Unit, along with NSW SES Warringah / Pittwater Unit and NSW SES Ku-Ring-Gai Unit launched five boats at Roseville boat ramp and conducted training exercises.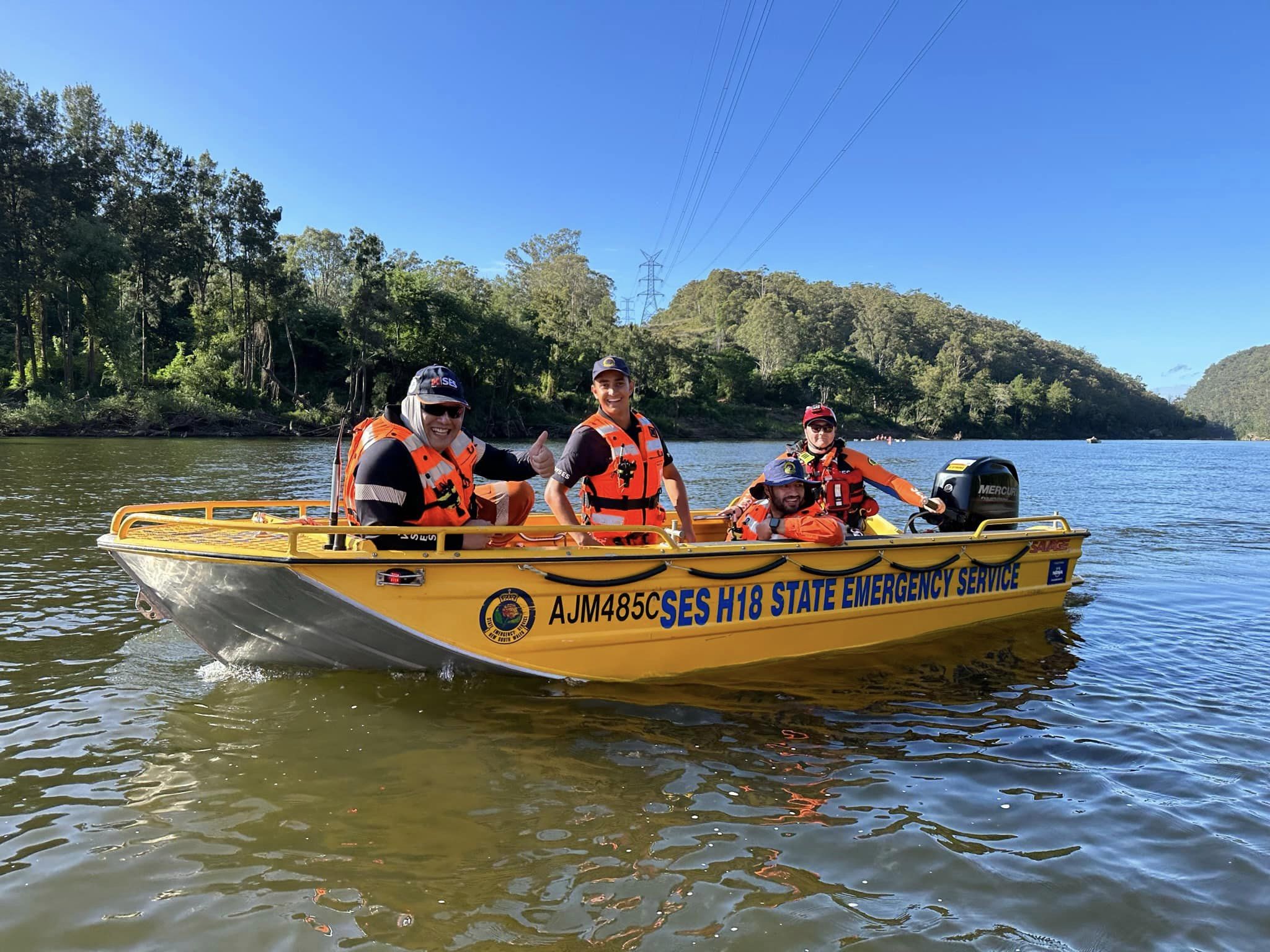 NSW SES Randwick Unit taking part in the 'Who let the boats out?' operational readiness exercise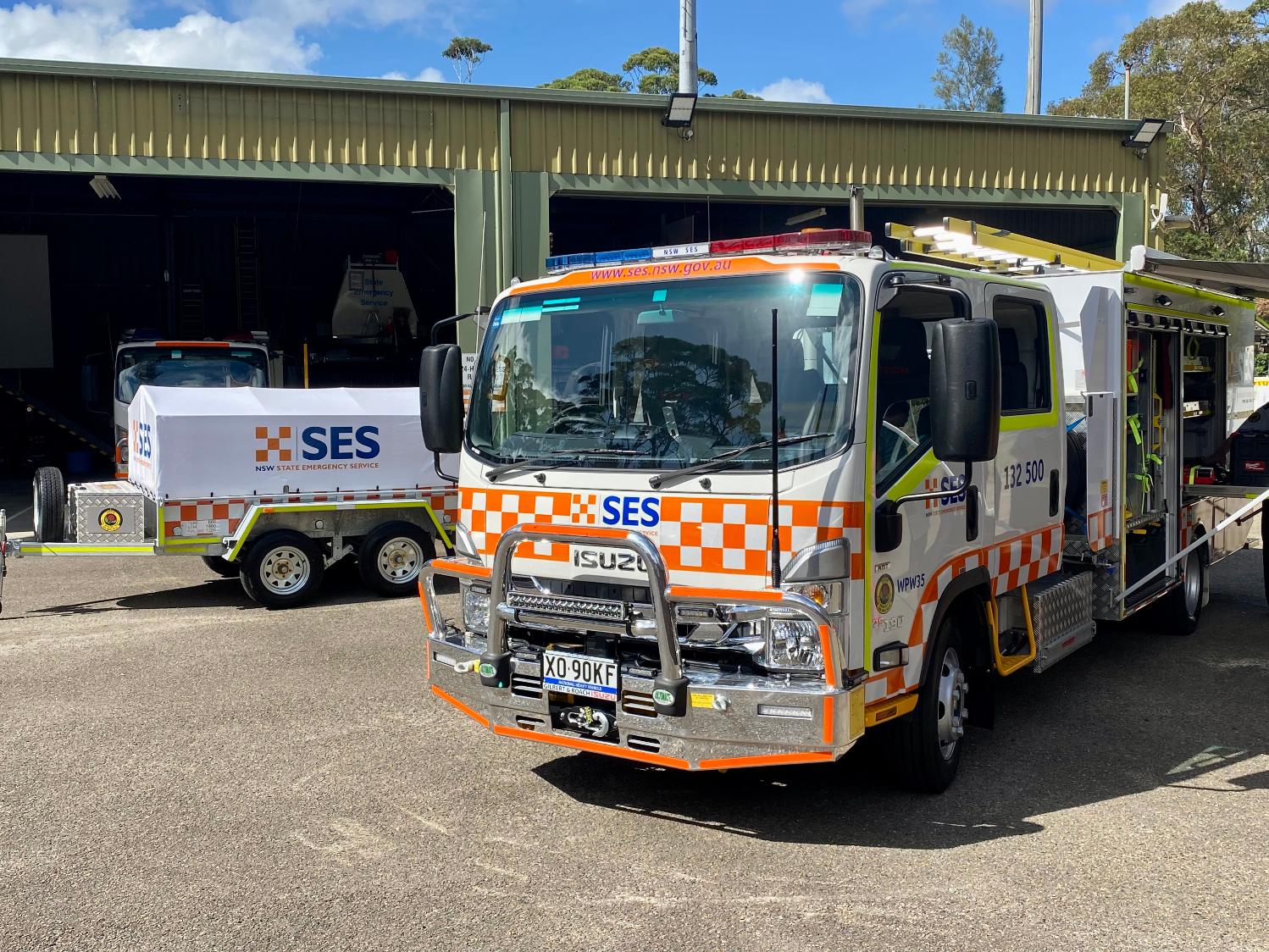 SES Warringah-Pittwater Unit's new Medium Storm Vehicle and General Purpose Trailer