October 18 - 24, 2020: Issue 470
New look SAILING Champions League: Asia Pacific 2021 season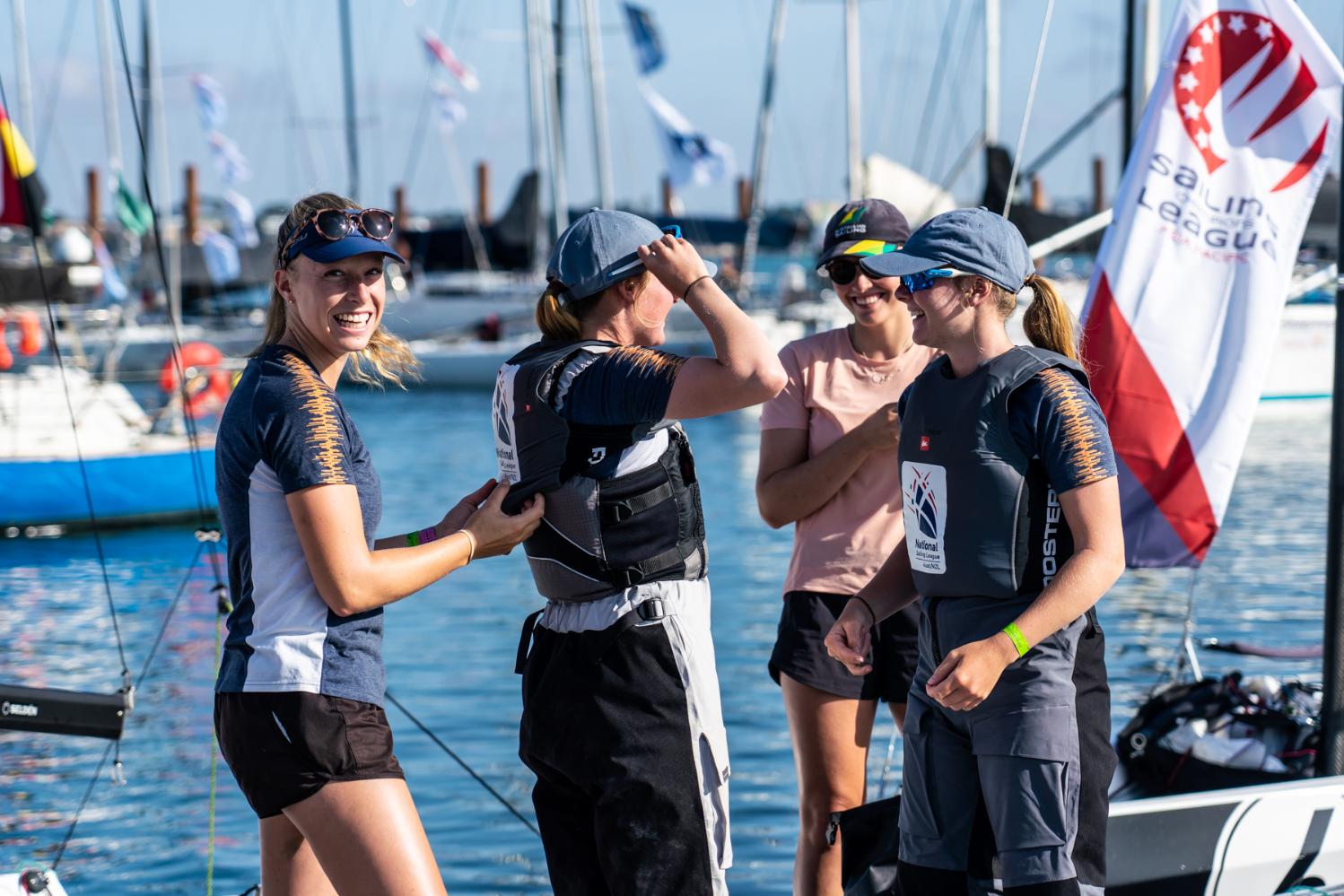 RBYC team getting ready for the 2020 Southern Qualifier - photo by Beau Outteridge
Asia Pacific organisers are delighted to announce the 2021 season format and a raft of changes to simplify the competition and bring gender equity to the league.
For next year's schedule of racing on supplied RS21 keelboats there will be two divisions only – Open and Youth (under 22) and all teams must be 50/50 female and male, with a maximum four crew per boat.
Asia Pacific League director Mark Turnbull says, "For our third season we will implement gender parity based on our own views plus World Sailing's findings and recommendations from their Women in Sailing Strategic View conducted in 2019. We see teams of two male and two females representing their clubs as the way forward, which will again deliver great racing and simply make for better events."
The 2021 circuit will include two qualifying regattas - Southern and Northern - at great venues with dates and details plus the Notice of Race available shortly. Qualifiers will culminate in a new 'Finals Week' concept on Sydney Harbour, from April 13-17, 2021 at a location where the public can spectate and engage with the sailors. "This fulfils the international league's goal to host grandstand-style high-rotation races close to shore, making the sport more accessible," Turnbull says.
Geelong, home of the Festival of Sails' sailing extravaganza over the Australia Day long weekend, will host the opening qualifier in January 2021 for southern clubs, from Victoria, Tasmania, South Australia and Western Australia.
The Northern Qualifier, on Sydney Harbour in March will be open to entries from the ACT, New South Wales, Queensland and the Northern Territory.
Dates for the Southern and Northern Qualifier will be confirmed shortly via https://sailing-championsleague.asia/ and the league's social media channels.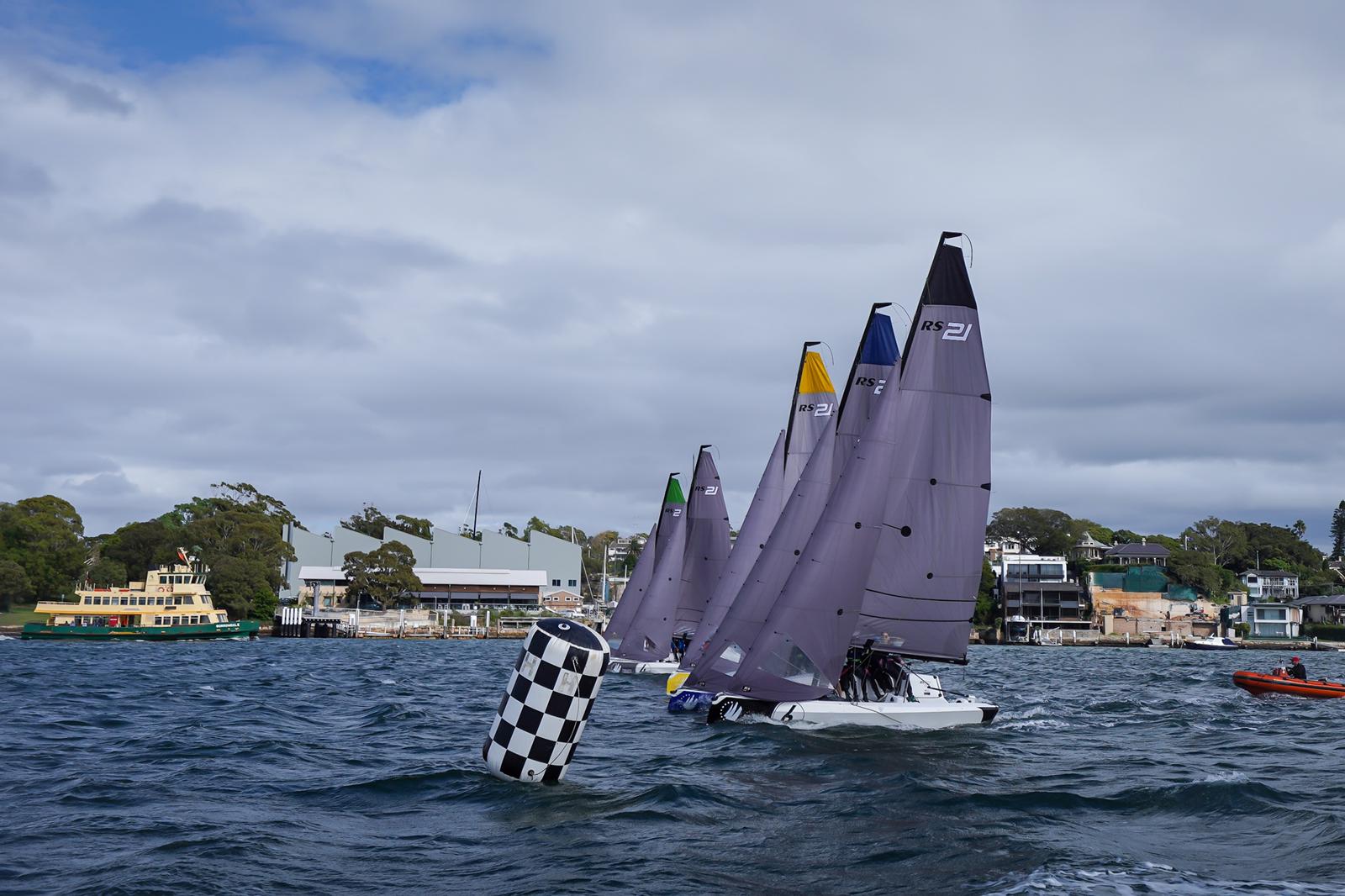 2020 SCL Northern Qualifier start off Woolwich - photo by Beau Outteridge

In the 2021 April school holidays, Sydney Harbour will be the spectacular backdrop for the SAILING Champions League: Asia Pacific Finals Week. The Youth Final (U22), to be held on April 13-14, will lead into the ultimate Open Final at the same venue across April 15-17. This format allows the U22 teams to compete in the Open Final.
The top eight qualifying Australian crews from both the Southern and Northern Qualifier (U22 and Open) will meet up with eight invited clubs from Asia and the Pacific at Finals Week, to determine the Asia Pacific U22 and Open champions. From these Asia Pacific Finals the top Australian, top Asian and top Pacific teams in U22, Women's and Open qualify to represent their club at the 2021 SAILING Champions League: World Finals in Europe.
Turnbull adds, "While we eagerly await the start of our summer sailing season and the 2021 league events, I encourage people to tune in live to the 2020 SAILING Champions League - Final in Europe, between October 15-18. Details at sailing-championsleague.com.
"Due to coronavirus and the cancellation of most of this year's Asia Pacific events, sadly we aren't represented among the Final line-up, and miss out on the chance to defend the region's 2019 win at St Moritz, thanks to a brilliant effort by the Royal Sydney Yacht Squadron's team. We are optimistic the 2021 SAILING Champions League: Asia Pacific season can proceed as scheduled and we will be back on the world stage next year," said Turnbull.
"Standby for 2021 event locations, dates and Notices of Race, but in the meantime start thinking about your team of four and encourage your club to get behind the concept of 'rock-up and race', club versus club competition on new one design keelboats."
For you or your club to be a part of the SAILING Champions League: Asia Pacific register your interest directly by contacting mark@nationalsailingleague.com.au.
Northern Qualifier video wrap-up thanks to Beau Outteridge.
By Lisa Ratcliff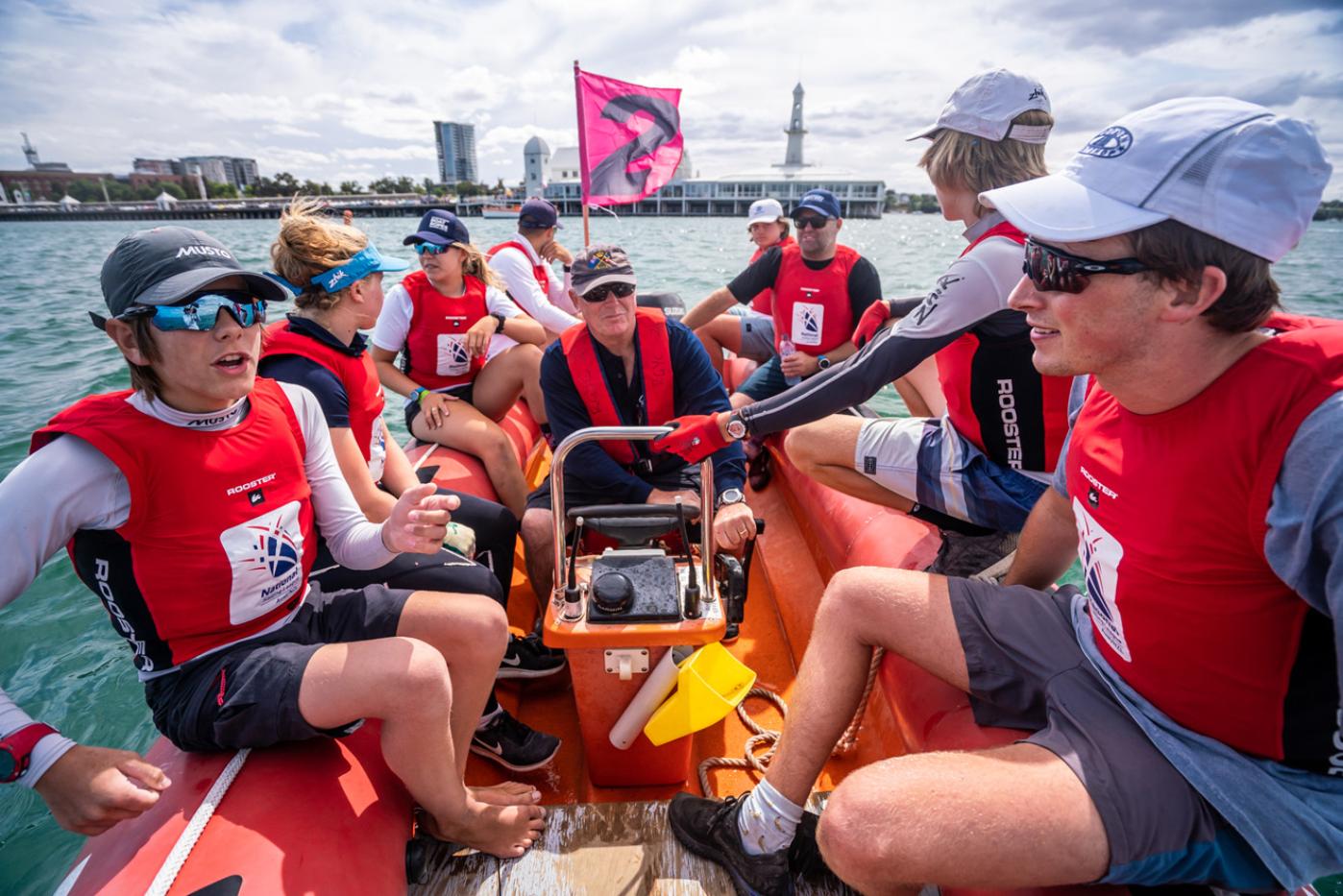 SCL Southern Qualifier 2020 busy changover - photo by Beau Outteridge