May 27 - June 2, 2018: Issue 361
Rubber Ducky Racers Soar At Round 2: 2018 NSW IRB Premiership Season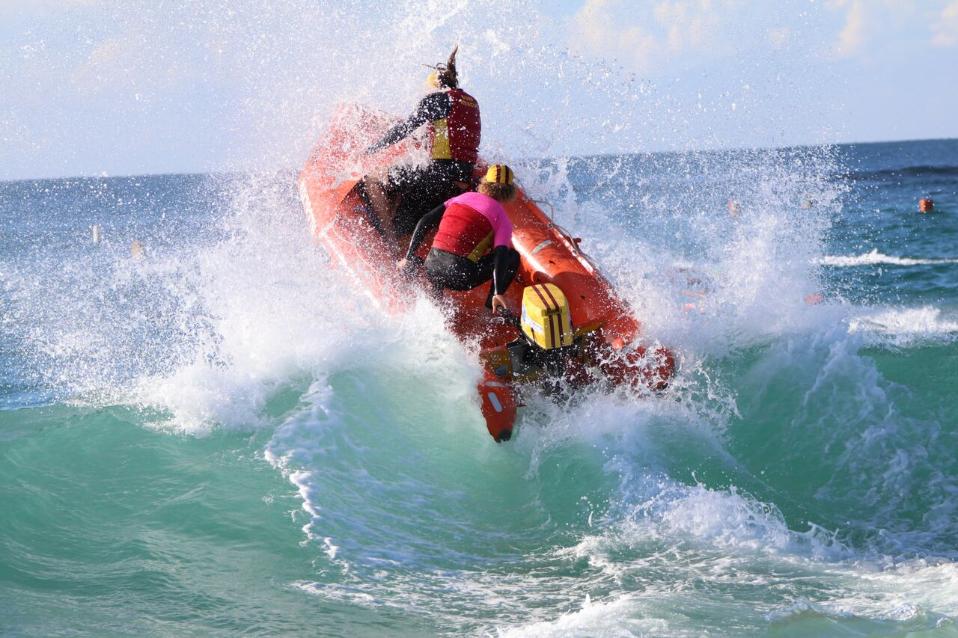 Newport SLSC - photo by Richard Black
Rubber Ducky Racers Soar At Round 2
The first ever Inflatable Rescue Boat meeting hosted by The Lakes SLSC went off without a hitch on the weekend of May 19-20, 2018 as the state's top racers consolidated their positions during Round 2 of the 2018 NSW Sharkskin IRB Premiership season.
While thousands of eyes were on the Royal Wedding at Windsor Castle, a coronation of a different kind was taking place on the Central Coast as Caves Beach took another giant leap of dethroning 6-time-series winners Kiama Downs.
The South Coast powerhouses are far from done though, and with two rounds left, will be keen to deny their Hunter rivals the chance to be crowned champions on their home beach when the circuit travels to Caves Beach next month.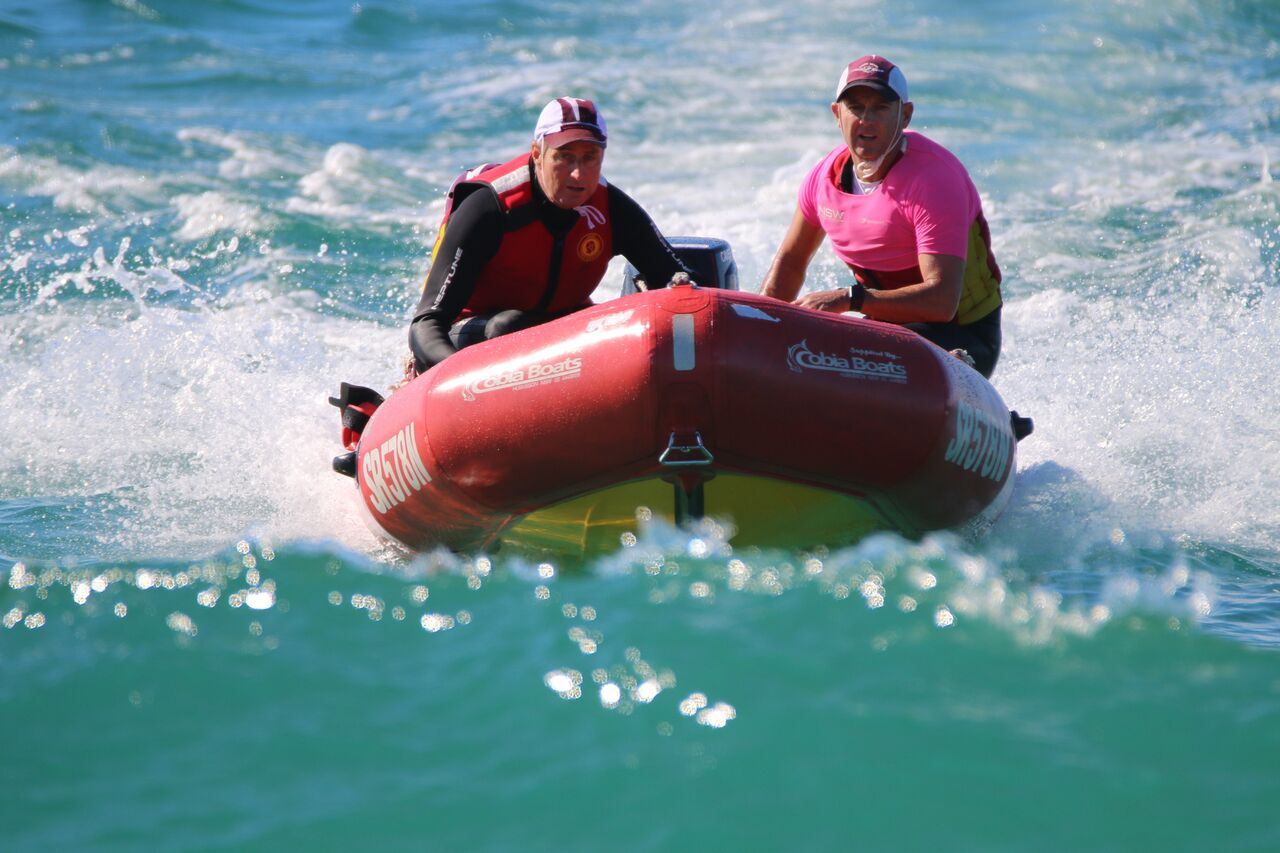 Caves Beach in action May 19-20 Round 2 weekend
In what proved to be the biggest ever IRB series meeting almost 350 lifesavers of varying experience gathered at start line for the two-day carnival.
Caves Beach, Kiama Downs and Terrigal repeated their first-round performances to again finish as the top three clubs in the overall standings, while some of the smaller clubs including Bungan Beach and Nobbys picked up some encouraging results.
In the Open Female Division Forster took out the Tube Race finishing just ahead of North Cronulla and Catherine Hill Bay.
The Sydneysiders bounced back to take out the teams race, while the women's team from Kiama Downs proved too strong as they took the honours in the Open Female Rescue and Mass Rescue Races for the second consecutive round.
Caves Beach proved too strong in the Open Male Tube Race sealing a one/two finish ahead of Queenscliff.
The Open Male team from Kiama Downs experience mixed success throughout the weekend. They were first past the post in the Rescue and Mass Rescue events before being downed by Caves Beach in the Team race.
In other results, the Kiama Downs Mixed 35 and over team utilised all their experience to win all their races in that division to build on their performances in the season's opening round, while Newcastle and Terrigal split honours between them in the 45+ Division. Avalon Beach SLSC also scored 8 points in this Division in this Round.
NSW Surf Sport Manager Rob Pidgeon was delighted with the turnout for what turned out to be an exciting weekend of racing.
"We were extremely lucky with the conditions on the weekend and the weather certainly helped showcase IRB racing at its very best.
"The Lakes did an outstanding job as hosts in their first ever competition of this type, and I would like to congratulate all the athletes, officials and supporters for their efforts," Mr Pidgeon said.
The third round of the NSW Sharkskin IRB Premiership Series will be hosted by Umina SLSC on Saturday 2 and Sunday 3 June.
2018 NSW Sharkskin IRB Premiership Round 2 Point Score
Caves Beach SLSC – 117
Kiama Downs SLSC – 89
Terrigal SLSC – 63
North Cronulla SLSC – 57
Queenscliff SLSC – 46
Woonona SLSC – 43
Forster SLSC – 36
Catherine Hill Bay – 34
South Maroubra SLSC – 30
Newport, North Avoca, & Newcastle SLSC – 28
Report by Surf Life Saving New South Wales
Photographs by Richard Black
Mona Vale Surf Life Saving Club Inc
May 7, 2018: Back in the IRB Premiership
After around 20 years out of the sport, we're stoked to announce that Mona Vale is back in IRB Racing. We took part in 15 races, including 4 Semi Finals and our Rookie team making both finals (finishing 4th and 6th). It's worth noting that Rookie status lasts for two competition seasons - so we did ourselves and the club proud!
We kicked this off back in October last year with next to zero knowledge of IRB Competitions in 2017/18. A whole lot of 7am Sunday morning sessions have seen us grow into a competitive unit.
Thanks goes to the Bailey and Byrne families for supporting the team over the weekend, and also to Mike Wasley for coming up to see how we were getting on. Much appreciated guys!
Conor Byrne
Jon Dibbs
Liam Bailey
Oliver Heys
Richard Perry
Ryan Sinclair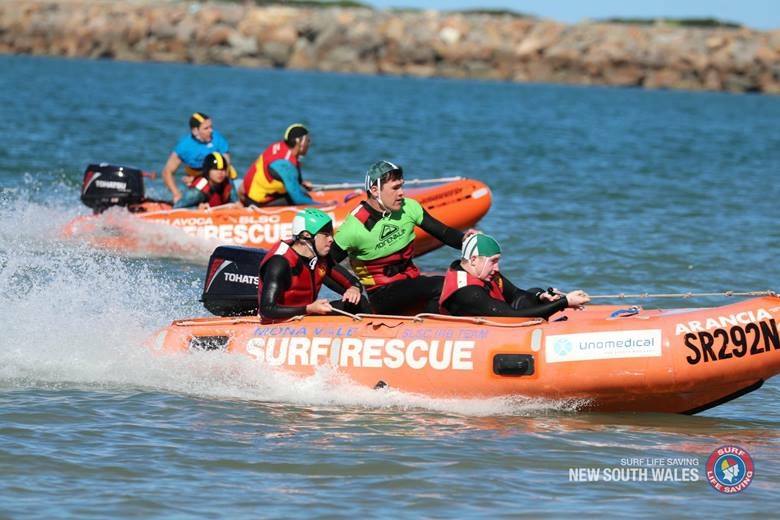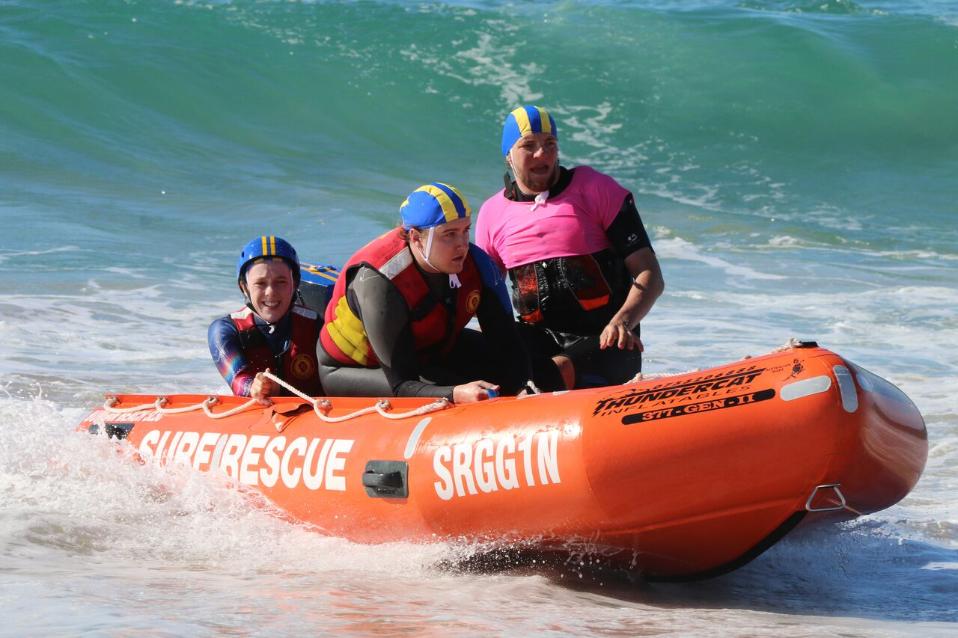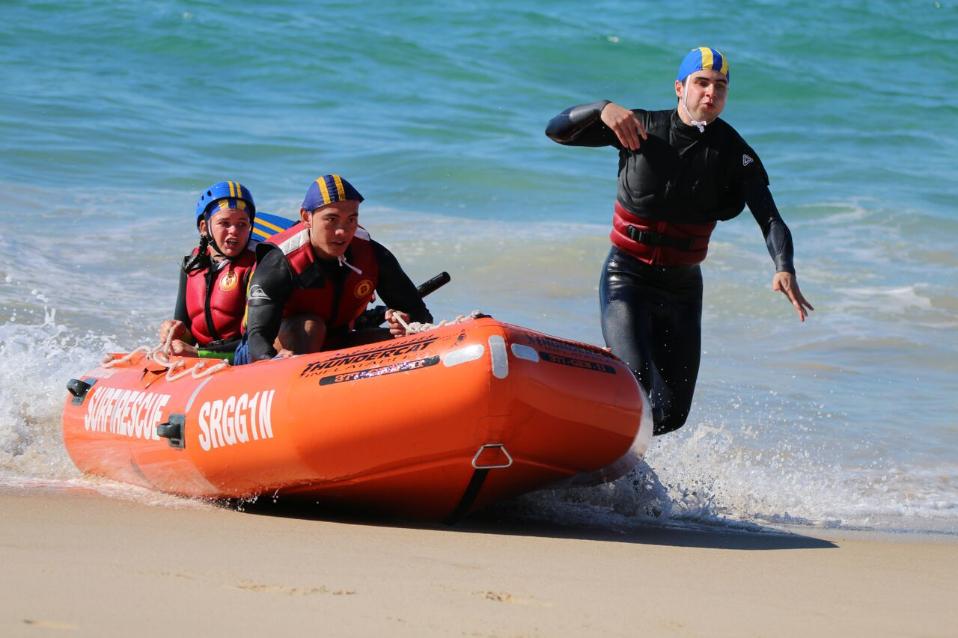 Bungan Beach SLSC -
photos by Richard Black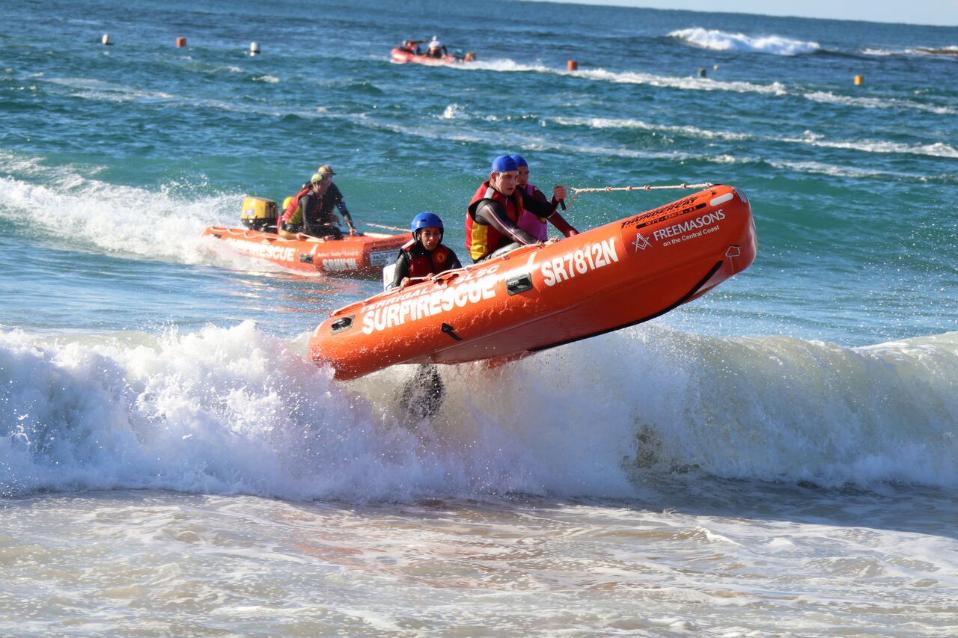 Terrigal SLSC
- photo by Richard Black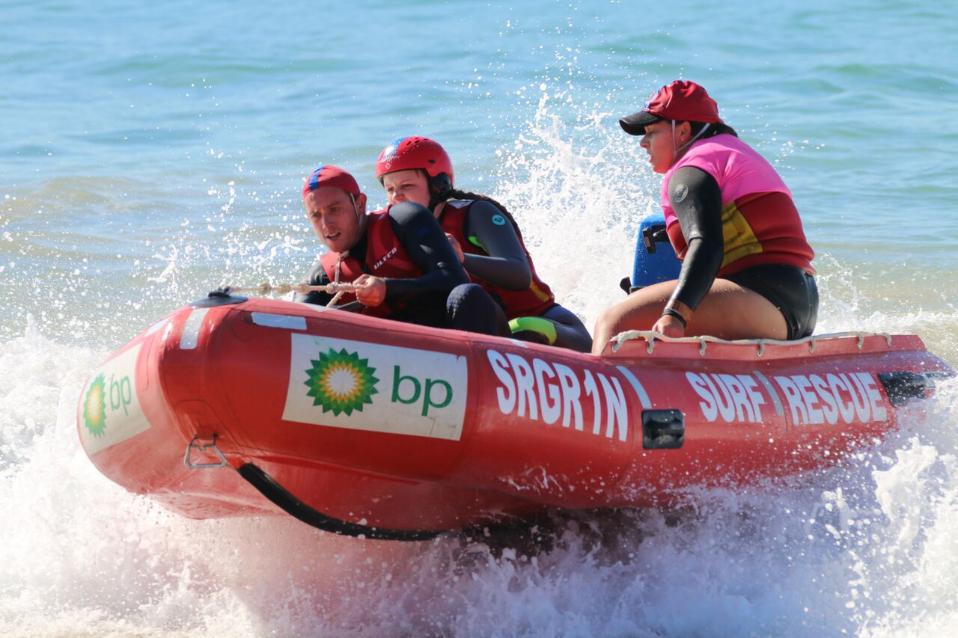 Queenscliff SLSC
- photo by Richard Black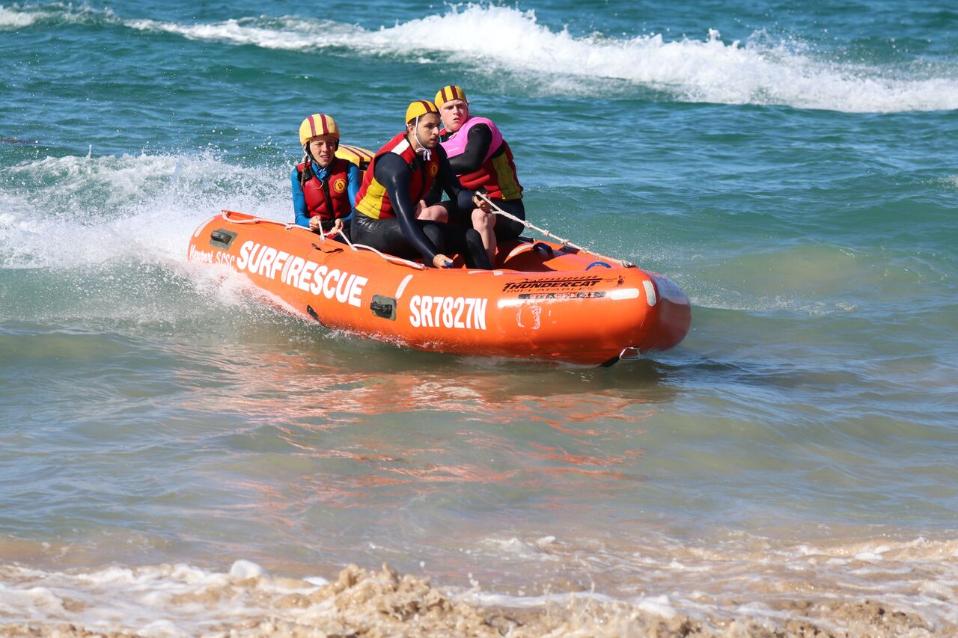 Newport SLSC - photo by Richard Black