November 1 - 7, 2020: Issue 472
Rotary supports Avalon Youth Hub: Wear A Hat fundraiser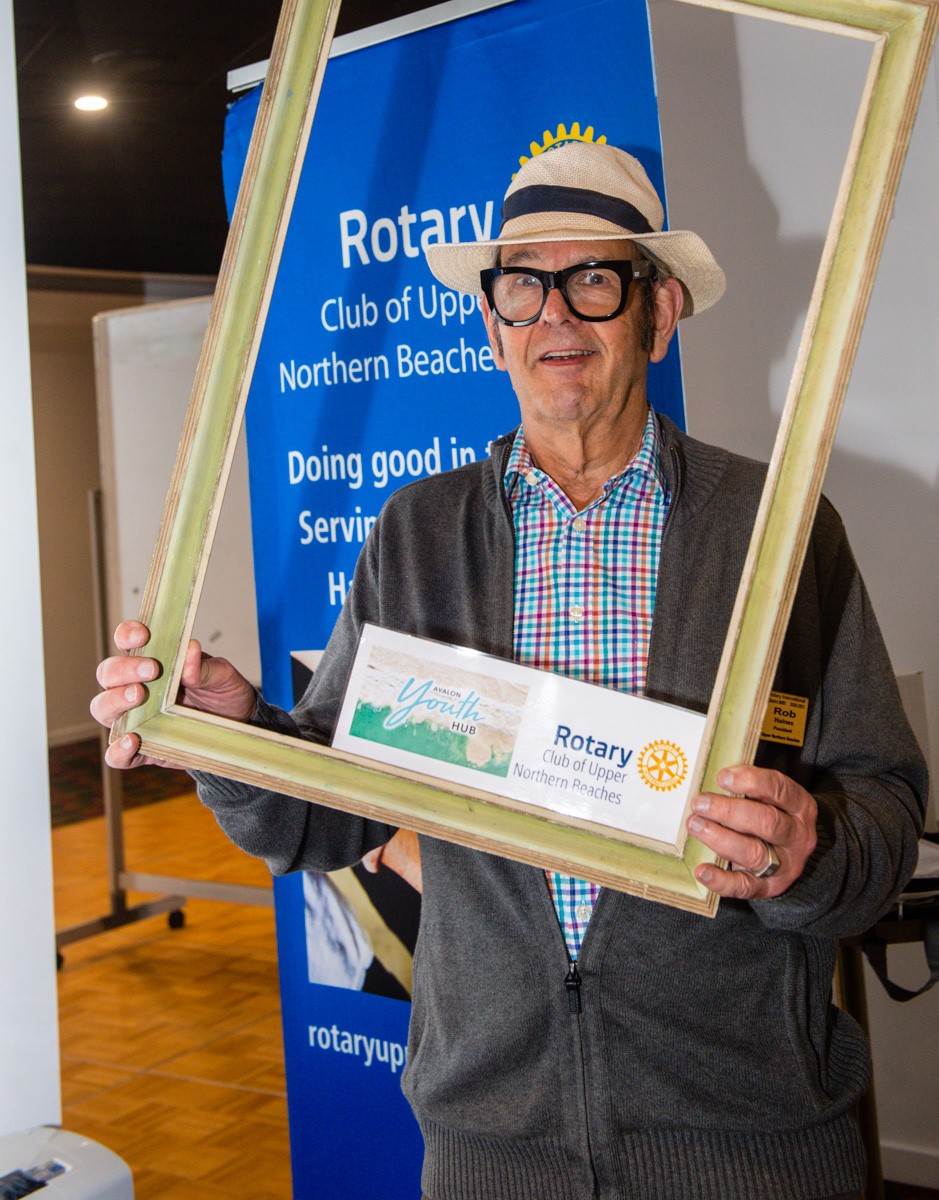 President of the Rotary Club of the Upper Northern Beaches Rob Haines. Photo by Michael Mannington, Community Photography
A new fundraiser was launched by the Rotary Club of the Upper Northern Beaches on Wednesday this week. Special guest speaker John Brogden AM, Chairman of Lifeline and Furlough House Retirement Village, attended the club's meeting at Pittwater RSL for the launch.
The club is asking that we all share this campaign by posting online a photo of yourself and your friends wearing a hat! Members of the club kicked things off on Wednesday with a few hats of their own.
The best photos will be made into something special to support the Avalon Youth Hub.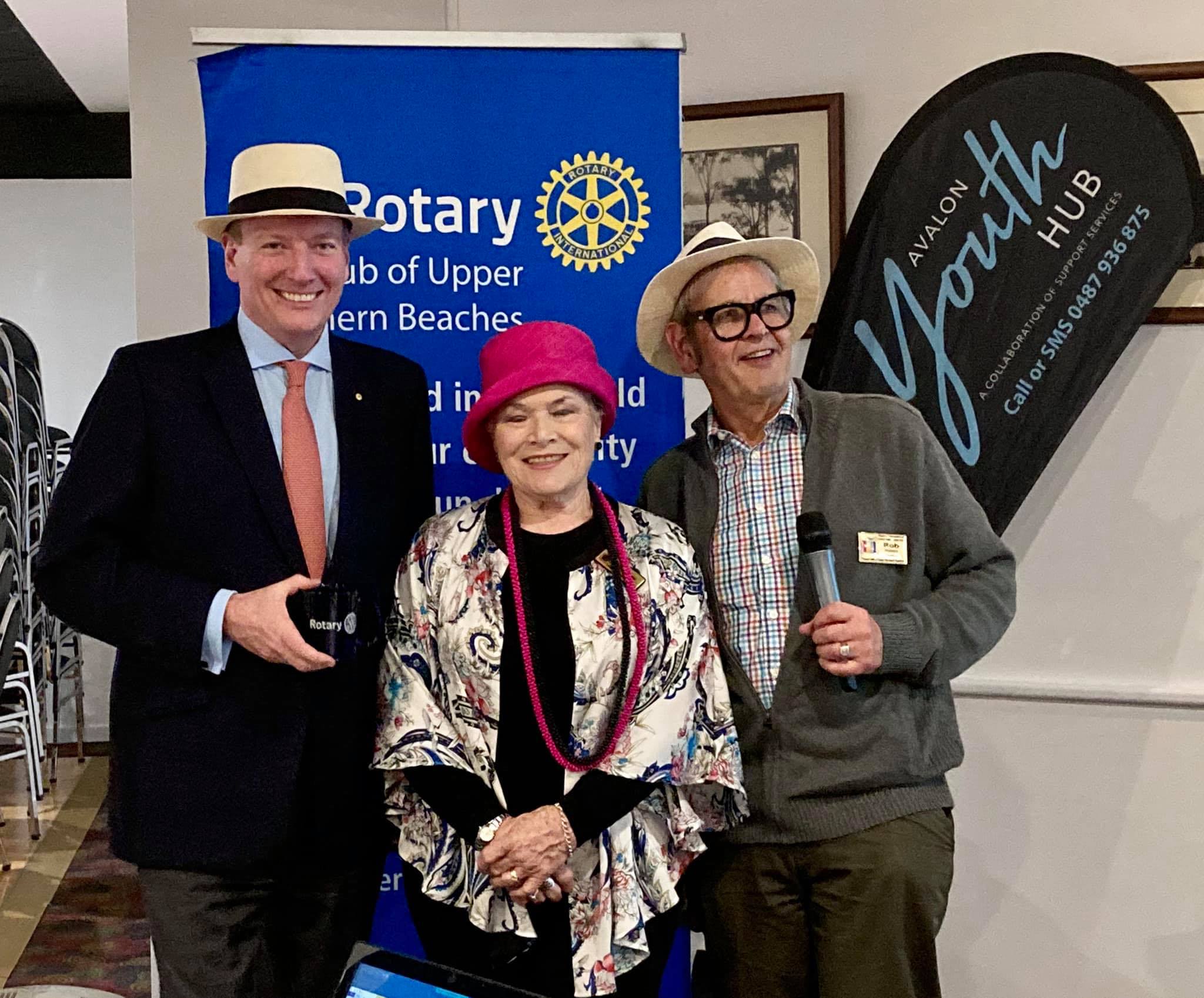 The Avalon Youth Hub is a place where young people can seek help for many issues, including mental health issues with a focus on wellbeing.
The Avalon Youth Hub connects young people with multiple support services, including help for alcohol and drug abuse, support for those at risk of homelessness and at-home counselling for those who have tried to take their own lives.
The Hub is a place for young people to find help with family conflict, couch surfing and homelessness, drugs and alcohol, school issues, mental health, job seeking and other issues that may arise. The hub includes services that provide counselling, case management, mentoring, drug and alcohol education and support and family counselling. The hub also runs wellbeing focused and educational workshops and events that are developed and driven by young people. The hub is a safe space for young people to find free and confidential help and support.
Avalon Youth Hub is a much-needed collaboration of a number of organisations working together to provide support to young people and family interventions in the Pittwater area focusing on wellbeing.
The Rotary Club of the Upper Northern Beaches has a very strong youth program and a focus on mental health and wellbeing. Rotary supports many worthy causes locally and overseas but consider the youth to be our future.

The funds raised will be directed towards:
Promoting the Hub in the local Pittwater area
Building capacity to support more young people and their families
To continue the Outreach Wednesdays – important to build trust and relationships that will encourage help-seeking
Ensure that experienced staff are available at the hub providing a range of support options for young people and parents
To provide training such as mental health first aid training and workshops based on the need in the community and focused on wellbeing
The Rotary Club of the Upper Northern Beaches has partnered with Avalon Youth Hub to raise funds to provide these services.
"Young people feel they are being heard and supported."
"That's our aim, to give them a voice and help them with their journey in life."
''We want to see resilient and successful young people thrive in this community and bring down the barriers to seeking help.
Focus on mental and physical wellbeing as a regular part of navigating adolescence and into adulthood
We want to continue to provide a wide range of services and activities in this local community so it is accessible and responsive.''
You can contribute at: https://chuffed.org/project/hats-on-for-mental-health-rotary-supports-avalon-youth-hub
If you are struggling, please reach out to someone you trust, make an appointment with your GP or pick up the phone and give Lifeline a call - available 24/7 on 13 11 14.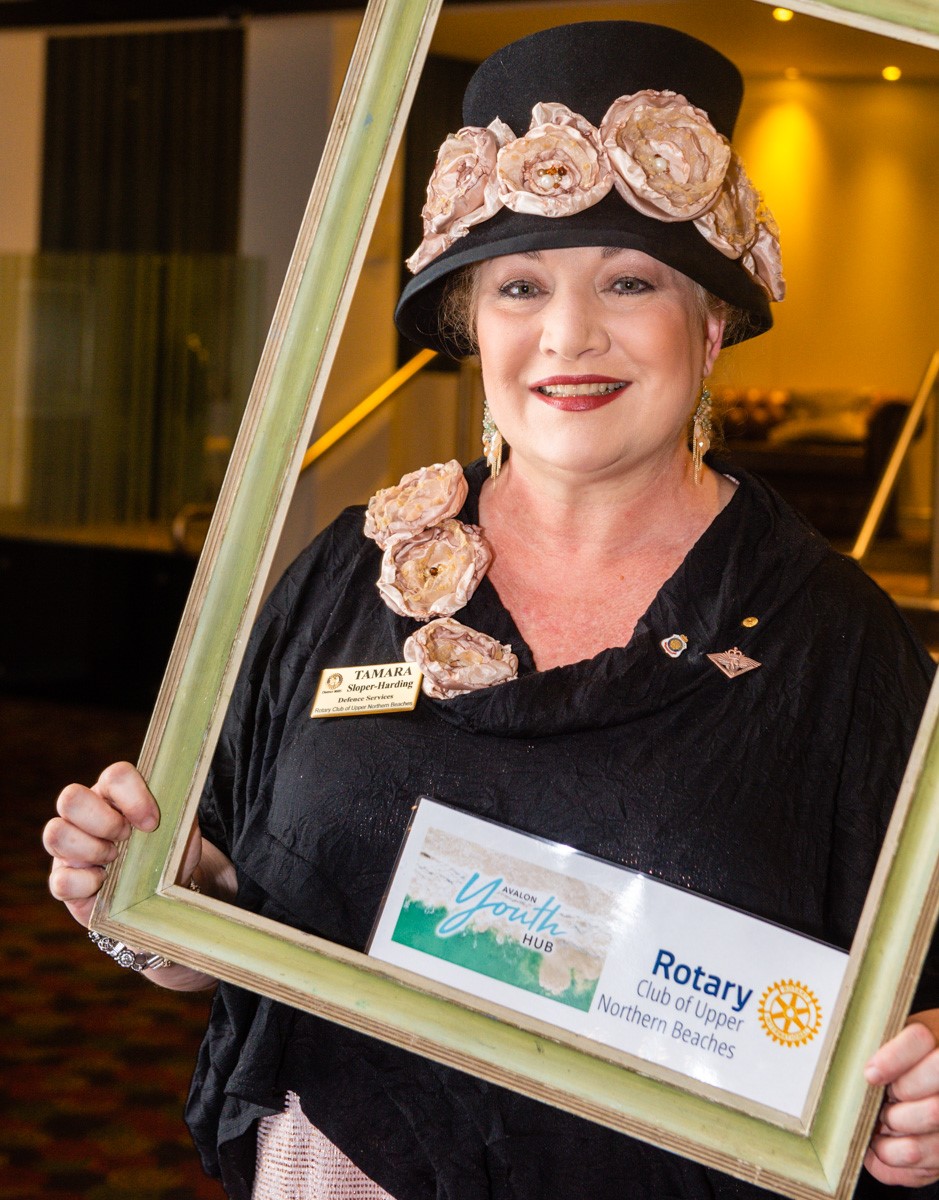 Known in Avalon Beach as 'the hat lady' Tamara Sloper Harding OAM is encouraging others to spread the message by becoming hat people too. Photo by Michael Mannington, Community Photography