August 20 - 26, 2017: Issue 326
Melinda Schneider Joins Northern Beaches Orchestra For Rotary 2017 Spring Concert
Acclaimed singer/songwriter Melinda Schneider joins Northern Beaches Orchestra for Rotary Concert
The Rotary Club of Upper Northern Beaches is proud to present the multi-award-winning Australian singer/songwriter Melinda Schneider, performing for the first time with the Northern Beaches Orchestra (NBO) in the Northern Beaches Spring Concert.
This year's event, on Wednesday 20 September, is the eighth annual concert presented by Upper Northern Beaches Rotary in partnership with United Cinemas and will again be held in the Grand Theatre at United Cinemas, 4 Vuko Place, Warriewood.
Melinda Schneider and the NBO have created an exciting musical program called Melinda Schneider Sings with Strings, an eclectic selection of the classic hits of Doris Day, Dolly Parton, Linda Ronstadt, Dusty Springfield and many more, plus Melinda's own Golden Guitar winning hits. The program will include classics such as "Perhaps, Perhaps, Perhaps," "Secret Love," and "Blue Bayou." It's a unique combination -- popular music interpreted by an Australian musical superstar accompanied by the power and richness of a symphonic orchestra.
In a career that has so far produced ten albums (two of them gold records), Melinda Schneider has become a leading light of the 'new-breed' of Australian country music artists. In 2010 she indulged her long-time love of Doris Day with her album Melinda Does Doris - A Tribute To Doris Day. The following year she co-wrote and starred in a popular musical stage show DORIS, Doris Day – So Much More Than The Girl Next Door, set to the music of the 40's, 50's and 60's.
"I'm really looking forward to performing in the Northern Beaches," she said. "I'm hoping the concert will be a very special and memorable one."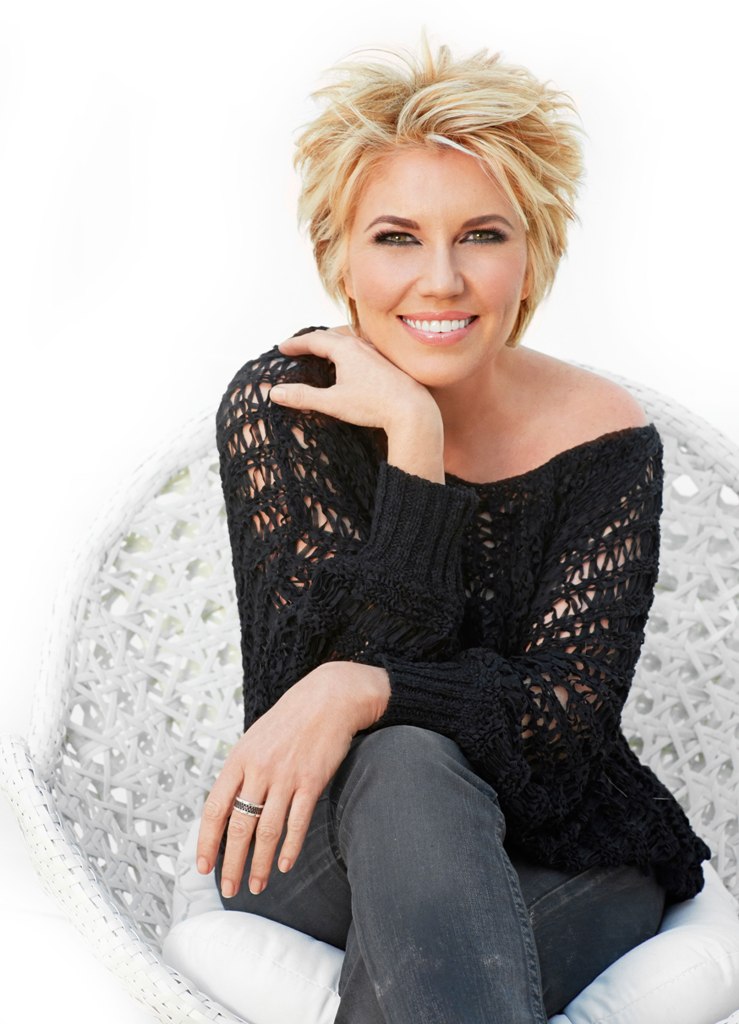 Melinda Schneider

Formed in 2008, the NBO is a not-for-profit organisation created to provide opportunities for musicians on the Northern Beaches to excel musically as well as to enhance the cultural life of the local community.
"It's great that we can showcase the amazing local talents of the Northern Beaches Orchestra again this year," said Upper Northern Beaches Rotary President Tamara Sloper-Harding. "And we are especially pleased to present the wonderful Melinda Schneider as our vocal headliner for the first time."
Concert proceeds will go to the projects of Upper Northern Beaches Rotary.
The event has attracted an impressive group of sponsors, including Johnson Brothers Mitre 10, Ann Wilson Funerals and the Royal Motor Yacht Club.
Ticket prices are: deluxe seats $50 and regular seats $40. Tickets are now on sale at www.rotaryuppernorthernbeaches.org and at the Warriewood Cinema box office (9913 2800 or in person). For more information call Upper Northern Beaches Rotary on 0427 517 732
It's a great opportunity to enjoy a memorable evening of fine music featuring talented local musicians and an Australian superstar, while helping to support the work of Rotary in the Northern Beaches.
About Melinda Schneider
In a career which began with a stage debut at the age of three, Melinda Schneider has become one of Australia's most sublime singers and popular live performers. But it is through her assured and accomplished song writing that she has discovered her true voice. Melinda's songs have been recorded by artists as diverse as John Farnham, Billy Thorpe, Jimmy Little, Olivia Newton-John, Ricky Skaggs and Paul Kelly.
For her ten albums of country and popular music, she has earned two gold records, six Country Music Australia Awards (the Golden Guitars), and two ARIA Best Country Album nominations.
In 2010, Melinda appeared on television's Dancing With The Stars.
She has indulged a long-time passion for Doris Day with the release of her album Melinda Does Doris - A Tribute To Doris Day, which debuted at #1 on the ARIA Jazz and Blues chart and stayed there for nine weeks. In 2011, Melinda co-wrote (with David Mitchell) and starred in the stage show, DORIS, Doris Day – So Much More Than The Girl Next Door. This musical tribute to Melinda's idol, set to the music of the 40's, 50's and 60's, played sell-out seasons at Brisbane's Twelfth Night Theatre and the Adelaide Cabaret Festival and two weeks at Melbourne's Her Majesty's Theatre. DORIS opened at Sydney's Lyric Theatre to rave reviews, followed by a sell-out reprise performance at the Sydney Opera House Concert Hall.
Following a capital city concert hall tour this year with her new show with Tom Burlinson, Young at Heart, celebrating the hits of Doris Day and Frank Sinatra, Melinda is currently touring nationally with a concert version of DORIS and is writing songs for her new original album due out early 2018. Visit: melindaschneider.com
About the Northern Beaches Orchestra
The Northern Beaches Youth Orchestra was formed in 2008 to give young local musicians a chance to excel and to enhance our community cultural life. In 2011, in response to older amateur musicians wishing to participate, the group was renamed the Northern Beaches Orchestra, which now features members of all ages.
Founded with support from local councils, the orchestra is now fully self-funded, through corporate and community sponsorship, ticket sales and paid performances. The future success of the orchestra rests on the generosity of the community, its businesses and its individuals. Visit: nbo.org.au