June 4 - 10 2023: Issue 586
Rory Amon, Liberal MP For Pittwater: Inaugural Speech To the Parliament of new south wales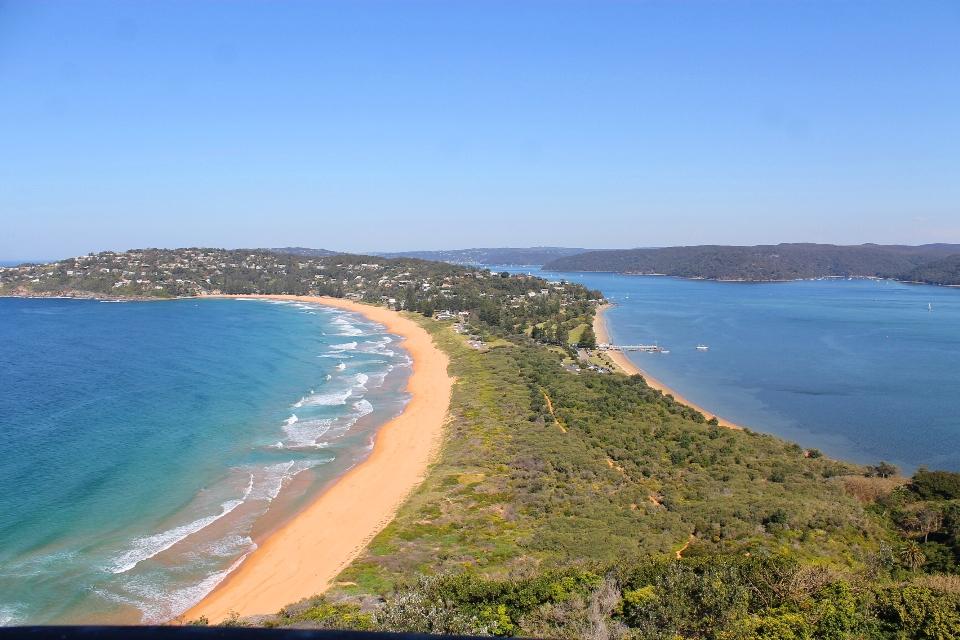 On Wednesday May 31st 2023 newly elected MP for Pittwater Rory Amon gave his Inaugural Speech to the NSW Parliament.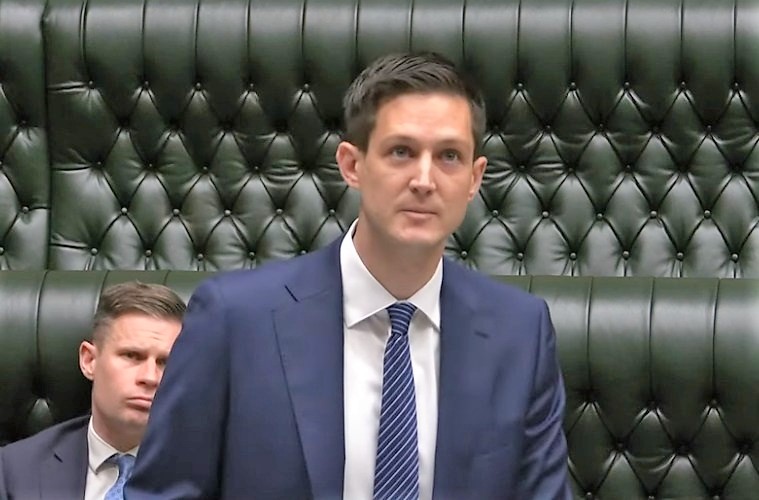 An inspiring and illuminating Address, focussed on Mr. Amon's perspective that he is a servant of those in his electorate, along with insights into his own foundations that led to seeking office, and the pain experienced serving as an RFS volunteer during the Black Summer fires, which, even relating this years on, visibly gave pause to the MP for Pittwater.
Tributes to those who preceded him and to family members also formed part of this first address to the NSW Parliament.
The Pittwater MP's Inaugural Speech was met with a resounding applause from the Members of the House.
This applause was equalled by those who attended especially, including Mr. Amon's parents, Guy and Alexe Amon, sister Lucinda Amon, Michael Morrison, brother-in-law, nieces Olive Morrison and Eden Morrison.
Also present were the Hon. Rob Stokes, the former member for Pittwater, another former member for Pittwater Alex McTaggart and the Hon. Andrew Constance, the former member for Bega, along with Jean Hay, OAM; David Hay, former member for Manly; and Jim Longley, yet another former member for Pittwater, along with a gallery filled with supporters.
The NSW Parliament video recording of Mr. Amon's speech is available here.
That Address runs in full below.
Rory Amon, MP for Pittwater, Inaugural Speech:
Mr Speaker, the journeys of the more than the 1,600 servants who have sat in this place are varied. Here I purposely do not use the term "member". We are elected to serve, and through our service we hope to inspire our communities to trust us to lead. What remains unremarkable about almost all the past and present members of this place is their deep-seated desire to leave their worlds better than how they found them. More than this, as servants of this State and our communities, we have a unique opportunity to improve the lives of those whose orbit we enter and who enter our own. I am ever mindful that each of us is a speck in eternity and, over our journeys, memories of our deeds and words will fade; but what will never be forgotten is how we made someone feel, hopefully for the better.

As members of this place, we meet the gamut of individuals. Across my lifetime, and having served in elected office since 2017, I have learned that there are some truly horrible people out there—utterly horrendous. Fortunately, my experience to date has been that those people are the exception. I believe most people are good and decent. While the truly horrible are uncommon, the truly wonderful often come to us in their time of need. They feel maligned, unfairly treated or without a voice and often we are their last resort. In that moment, we are all privileged with power to give that person a voice and, when we do, they will rarely forget how we made them feel—heard. We were on their side sometimes when no-one else was. Though very few members of this place will ever serve in the highest offices, each of us still has a heavy responsibility to leave a positive mark on the life of anyone who comes to us in their time of need. We are here to make their life better, whether this is done through clearing a minor inconvenience, transforming their life significantly or anything in between. I feel the weight of that responsibility that we all share in this place.

Politics is about community. That is what brings us all here. But what community brings me here? My family story is typical of many in our community: immigrant grandparents who worked hard and made Australia home. Like so many born and raised Aussies, I stand on the shoulders of my grandparents and parents, be it Dusan Georgovic—anglicised to George Dusan—who fled Serbia as a 16-year-old to fight in the resistance in Italy during World War II, or Klari Wiener of Slovakia, who served as translator in London for the Allies during World War II. Sadly, my grandparents have all passed. I have no doubt that my mother's father would have been tickled pink to be here today.

Unknown to me during my childhood, George was a staunch Liberal, having experienced the tyranny of fascism and communism. That said, I think I may have been ripped off in the early 1990s when George paid 1ȼ per pinecone that we grandkids collected from his and grandma's backyard in St Ives. Perhaps a pinecone collector's union might have helped us generate better wages. Pinecone politics aside, my mum and dad, Guy and Alexe, worked hard to give me and my five siblings a good life. No doubt there would have been tough times, especially when Dad started his own business. But growing up I could see I had a good life, thanks to the sacrifices of my grandparents and parents.

Mum and Dad led by example, showing us it was our responsibility to give back. Never was this more clear than when I was a teenager and we welcomed a refugee family into our home. Mum and Dad supported them through school and into employment for many years. Having grown up in a family dedicated to service, it may not be a surprise that I chose to practise family law, advocate for my local community on council or volunteer as a firefighter with the Davidson RFS. My time in the RFS has left an indelible mark upon my commitment to public service. It solidified my deep respect for frontline emergency service workers.

One chapter of my journey to this place started in the 2019-20 Black Summer fires when walls of flame swept through the South Coast of our State. Home after home burned to the ground. The imperfect combination of drought, roaring winds, soaring temperatures and underprepared bushland left those most at risk destitute and broken. For thousands of volunteer firefighters like myself, this meant scores of deployments to the South Coast. With the Davidson RFS, we barrelled from suburb to suburb through the Shoalhaven and Eurobodalla for weeks, doing our best to save homes and businesses from ruin. We saved some but lost many more. Every single loss hurt. No number of saves could take away that pain. Over that time, the men and women of all emergency services were pushed to the limit, mentally and physically. Each day ended with utter exhaustion. Although those times involved great loss of sweat, blood and tears, from the shadows, ashes and ruins the generosity and hope of the human spirit shone a slither of brightness that pierced the darkness.

On one occasion we were deployed to a fire in Sunset Strip, Manyana, a cliff-side street. A sudden and strong change in wind caught residents off guard, with fires spotting up the cliff side and threatening homes and lives. As a cliff-side home at No. 15 was set alight, one of our crew charged to the side of the house with a hose in hand. He was followed closely by a fellow crew member. A sudden shift in wind saw smoke and fire change direction, overwhelming him. Not provided with any kind of adequate mask whatsoever, he collapsed into the thick black smoke—the most toxic of smokes. Barely visible and with no certainty of the danger, firefighter Geoff sprinted straight for firefighter Dave. He dragged him out of danger and administered first aid. Dave was okay. We saved No. 15 and the risk it posed to the street. Geoff and Dave are heroes. This is but one of the many stories of courage from that difficult time—a story that might never have been told. I am proud to be able to share it today to make sure it is enshrined on the public record here in the oldest Parliament in Australia. I am proud to have my fellow firefighter Geoff Boulton here today. Geoff, would you stand? Thank you, Geoff.

Why would anyone voluntarily subject themselves to such danger? I can only speak to my own experience of these courageous men and women. Over a decade in the Rural Fire Service I have witnessed a mishmash group united by shared values. They have a compassion for people, they love their community, and they want to see it left safer and better than how they found it. The deeds and words of these volunteers, if ever they are known, will often be lost to history or otherwise quickly forgotten. But their impact carries far greater significance to the lives of the individuals they helped. Those most in need are made to feel safe, cared for and that they matter. I pay tribute to all volunteer firefighters and emergency service volunteers for their commitment to these values.

In so many ways, what drives these volunteers are the very things that drive us: the shared values of compassion and community. I stand here today as the Liberal member for Pittwater. I endeavour to live the values at the core of the Liberal Party because of my firm belief that Liberal principles, properly adopted, will see our society at its best. They will maximise the freedom of the individual, consistent with the freedoms of others. They will minimise government and allow individuals to flourish. They will see a society with every person at their best, forming a collective stronger than the sum of its parts. That collective is Australia.

But to be a good member in this place is not just about what you believe but how you behave. The basis of social cohesion is the tenet that we do unto others as we would have them do unto us. This is an obligation on each individual, not something that can or should be deferred to the State. We cannot outsource our fundamental obligations of charity or service over self to government. Rather, I believe every individual has an obligation to do what they can. For us in this place, that responsibility is all the greater.

In these times, when everyone is a de facto news outlet, it is increasingly important to focus on how we apply compassion in our society and in politics. For too long, public discourse has been infected by ideological absolutes. You are entirely right or entirely wrong; you are wholly virtuous or utterly evil. Many adopt a cynical worldview that pits people against each other, entrenching differences and avoiding common ground at all costs. Of course, there will be times when those differences are irreconcilable. However, when those differences are explored with compassion, we will achieve greater harmony. We need a more compassionate polity; a dialogue seeking to unite, not divide.

The term "cancel culture" is an intellectually underwhelming phrase, but the notion that we should silence or denigrate others who espouse different views from us lacks compassion. Parties to any matter of public interest should approach issues openly. That is not to say one should abandon convictions or stand for nothing, but, as Atticus Finch would say, "You never really understand a person until you consider things from his point of view— until you climb into his skin and walk around in it." Having done so, you still may not agree with the other's view, but you have taken the important step of seeking to understand.

Of course, there are times when people are clumsy or lazy in expressing their views. Compassion allows room for those people to put things right, rather than to be pilloried. At other times, individuals are insincere in their contributions and determined to be offensive or hateful. Compassion allows us to see those individuals and their contributions for who and what they are. When approaching issues of public discourse, I adopt the view of Bertrand Russell, who summed up the Liberal outlook as lying:
… not in what opinions are held, but in how they are held: instead of being held dogmatically, they are held tentatively, and with a consciousness that new evidence may at any moment lead to their abandonment.
I am a classical Liberal. I believe we are well served by the traditions which have seen New South Wales and Australia become the best places on earth to live. Those traditions should not be abandoned lightly, but in the face of new evidence I believe they can be transformed. Notwithstanding, conversations regarding policy or traditions need to be done better. Individuals should be free to speak their minds with sincerity so that all viewpoints may be given a fair and proper hearing. Politics must be done differently. I enter this place following 12 years of incredible infrastructure investment and delivery from a Liberal‑Nationals Government that transformed this State. It fundamentally changed the way New South Wales looks and moves around, whether it be new and upgraded hospitals, schools and ambulance stations; major transport infrastructure like the Sydney Metro; or regional road projects like the Pacific Highway upgrade. The former New South Wales Government proved that delivering projects propels our State forward.

Infrastructure is more than just bricks and mortar: it is about the jobs it creates, the people it trains, the industries it supports, the opportunities it brings and the quality of life it improves. Infrastructure is our legacy. The projects delivered over the last decade and those underway today will be enjoyed by generations to come. I will fight to ensure that infrastructure remains a top priority for New South Wales not just because it is vitally important for our economy but also because of what it means for our communities. That means funding and completing the broader Sydney Metro network, fully completing the Western Harbour Tunnel and the Warringah Freeway upgrade and Beaches Link, and preparing our State with the infrastructure we will need for the future of automated vehicles.

The Pittwater community faces significant infrastructure challenges. We need to finish widening Mona Vale Road, we need to upgrade Narrabeen North Public School and Narrabeen Sports High School, and we need to undertake flood mitigation works on Wakehurst Parkway. We need to stop inappropriate development, and we need to upgrade the Newport and North Narrabeen surf clubs. It is an unparalleled privilege to serve Pittwater as its parliamentary representative—one of only eight people to do so since 1950. I have heard every member in this place pay tribute to their community as the greatest, the most beautiful or the most unique. It would be with great trepidation that some of my first words in this place would be to label those members as liars—so I will not.

Let those words about Pittwater speak for themselves. From the most populous island in New South Wales, Scotland Island, and our unique offshore community, to the heritage of Barrenjoey Headland and the sheer wonder of its outlook; from the hidden gem of the Palm Beach Bible Garden to the 12 surf lifesaving clubs with their thousands of volunteers; from our golden beaches to West Head and Narrabeen Lagoon, Pittwater is Sydney's playground. Its beauty is almost mythical, so much so that one of our country's most successful TV exports is filmed locally at Palm Beach—or Summer Bay, as many know it. Representing an area as beautiful as Pittwater, I am especially conscious of the responsibility to preserve the natural beauty of our State. As a member in this place, I will advocate for quicker action to protect and enhance our environment locally and across New South Wales. It is too precious to lose.

I pay tribute to my recent predecessors and good friends, some of whom are here. Jim Longley served 10 years, seven in government—a decent ratio. John Brogden served nine years, all in opposition—an unfortunate ratio, but he would have made a fine Premier. And, of course, Rob Stokes, who actually gave his inaugural speech to this place on this exact date 16 years ago—Pittwater owes Rob a great debt. His service was dignified, respectful, humble and characterised by the utmost integrity. Thank you, Rob. Lastly, I pay tribute to Alex McTaggart. Alex is a man of firsts. He served as the first Independent—and, hopefully, the last—to be elected as the member for Pittwater. He was also generous enough to endorse my candidacy at the recent election, and I am reliably informed by scholars with many leatherbound books that never, in all eternity, has a former member elected as an Independent endorsed a major party candidate. Alex, thank you.

I thank the Hon. Barrie Unsworth. At 89 years young he is our oldest living former Premier, and a resident of Pittwater. Barrie remains involved in every Labor campaign. When the recent campaign turned nasty against me from some, I could always count on Barrie and the local Labor volunteers to be kind and unyielding in their demands for politics in our area to be fought fairly and honestly. Barrie and I may not be from the same side, and although he definitely did not vote for me—because he told me so, quite proudly, as he walked out of pre-poll; he only voted once, so that was okay—he is a decent and honourable man. He represents the very best of the Labor tradition. Barrie, thank you.

Colleagues and friends, I will always remember that I have been elected by the people of Pittwater. The Pittwater community inspires and motivates me. It is a community worth fighting for. About 18 months ago I met a wonderful woman named Averill Mclean. In 2016 her only son, Adam, was killed in a car crash. I cannot imagine the pain that Averill feels over this tragedy. In honour of Adam, the council installed a memorial table overlooking Mona Vale Beach. Naturally, Averill regularly seeks solace there. There is also another memorial there: a bench for 18-year-old Stuart Kelly, who died nearby. Stuart's mother does not live locally, so Averill promised that she would take care of the bench and lay flowers for anniversaries.

The council, in all its wisdom, installed garbage bins that obscured the view of the water from Stuart's bench and impaired the view from Adam's table. For obvious reasons, this was distressing. At first, Averill's concerns were lost in council bureaucracy. But very quickly after Averill and I were put in touch, we had the bins moved. This was a little thing to most people, but it meant a lot to a very special person. Every day we have the honour and privilege of standing up for special people in our communities like Averill. She is a nurse who works hard on the front line. Her only drawback is that she is a citizen of New Zealand, not Australia. Hopefully, we can turn her in time.

Earlier this year, Averill said to a friend of mine, "I hope Rory does not forget about people like me if he gets elected." I want Averill to know that I will not ever forget about people like her. I will always stand up for the vulnerable, the downtrodden and the abandoned in our community. I am elected to advocate for every person, and that is exactly what I intend to do. I am proud to have Averill here today. Averill, would you please stand? You are an inspiration to so many. I stand in awe before you in this place, bounded by hundreds of years of Westminster tradition.

I thank my parents, Guy and Alexe, and my grandparents—all of whom have shaped me. To my siblings, Chris, Lucinda, Dom, my twin, Mel—or my "womb-mate", as she has come to self-style—and Cam, thank you for enduring me over the years. To the next generation—my nieces, Olive and Eden, and nephew, Beau—I promise that the decisions I make in this place will always have your future at heart. To my many friends and extended family, your support is invaluable. To the Liberal Party members in Pittwater and across the party who showed unshakeable faith in me under challenging circumstances, I am forever grateful. To Kristina, Natarsha Terreiro, Alex Dore, Sarah Halnan, Albert, Stu Cameron, Sandra Cimino, Phil Richardson, Wendy Starkie, John Farrow, Susie Bower, Jenny Zeng and too many others to name, I owe you more than you will ever know.

Finally, I thank the people of Pittwater for placing their trust in me. This is the honour of my life, and I will work every day to vindicate your decision. This speech is but a marker in time. It sets standards I will not always meet, but I will always endeavour to act with compassion and put my community first. I will make sure that those I serve feel listened to and know that they always have someone in their corner. Above all, when my days in this place are done, it is my hope and fervent prayer that I might be farewelled with the creed, "Well done, good and faithful servant."