September 17 - October 7, 2023: Issue 599
10 billion containers returned and $1 billion earned: 7 local collection stations for return & Earn - the list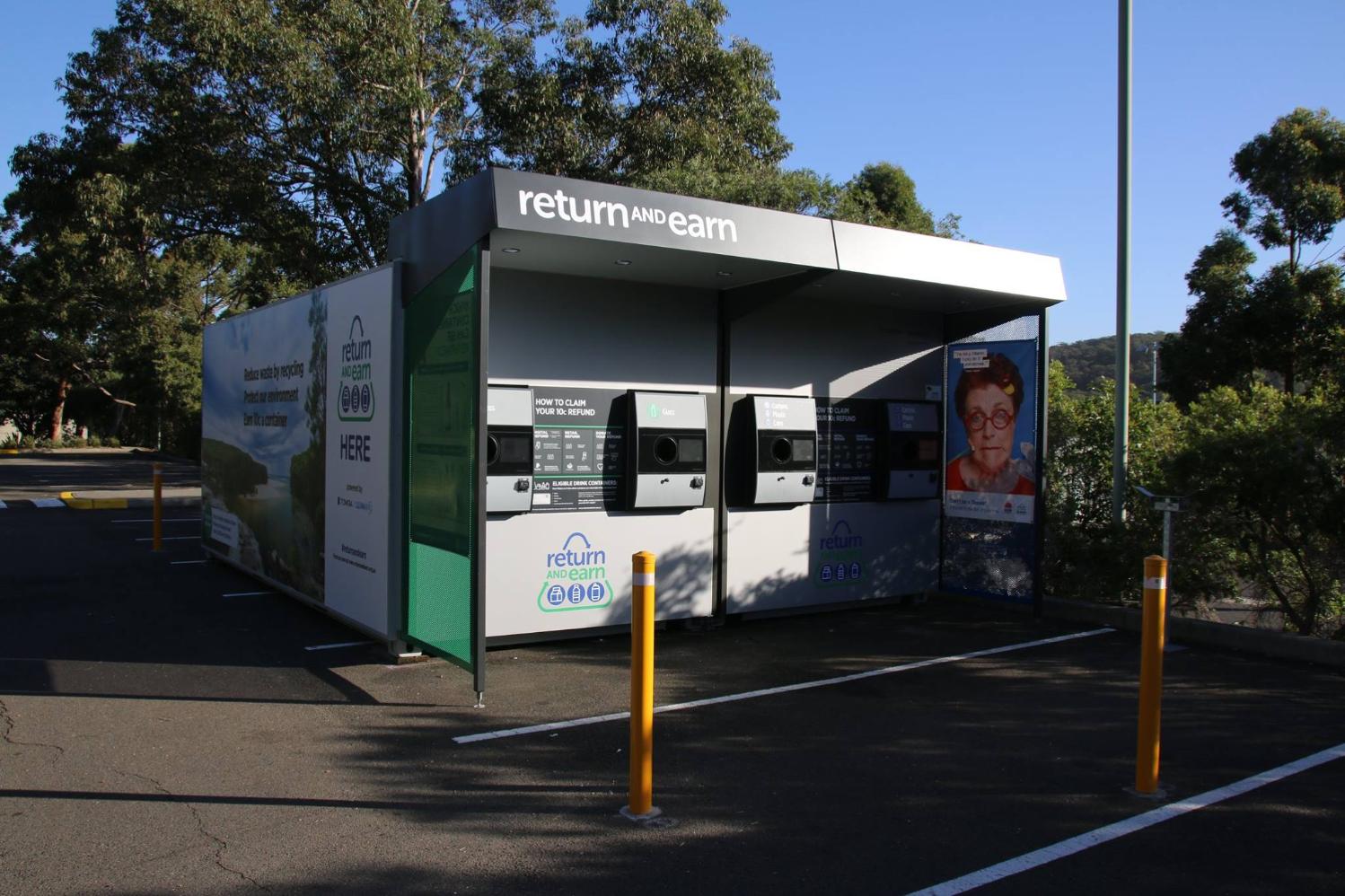 The NSW Return and Earn scheme is on the verge of reaching the milestone of 10 billion recycled cans and bottles at return points.
The NSW Government is encouraging households to help reach the mark in the next 24 to 48 hours, by taking their empty drink containers to their local return point.
Users have earned $1 billion in container refunds since the scheme began in 2017 and have raised $47 million for charities and local community groups.
Families and individuals are using Return and Earn to help with the cost of living, from funding new sports uniforms and swimming lessons, to offsetting everyday costs such as food and petrol.
More than 923,000 tonnes of materials have been recycled through the scheme. Reusing these materials instead of new products, has saved enough energy to power 110,000 homes for a year and enough water to fill 23,000 Olympic swimming pools.
Two out of every 3 eligible drink container supplied in NSW are now redeemed, increasing recycling rates and reducing the beverage industry's reliance on virgin plastic, glass and aluminium.
The Return and Earn network continues to grow, with more than 620 return points now operational across NSW.
Return and Earn is delivered in partnership between the NSW Government, scheme coordinator Exchange for Change and network operator TOMRA Cleanaway, and is funded by the beverage industry.
Minister for the Environment Penny Sharpe said this morning, ''10 billion items returned in NSW is a significant milestone that demonstrates Return and Earn is a circular economy success story. We are already thinking to the next billion and want to encourage every household to get on the Return and Earn bandwagon.
Drink container litter in NSW has more than halved.
'We need to continue reducing waste and emissions, and increase recycling, and programs like Return and Earn make it possible.'''
Case study: Mick's-Crates a hit for recyclers on the Northern Beaches
NSW Police Officer Mick De Ceglie has been putting his artistic skills to use for the last few years, making 'Mick's-Crates' milk crate chairs for cafes, family and friends decorated with his own designs, and funded by container refunds from Return and Earn.
The milk crates are topped with a sheet of marine plywood, with one of Mick's original, brightly coloured illustrations. They proved to be such a hit in local cafes that Mick took his talents to his Northern Beaches workplace, creating a recycling bin topped with a police-themed design.
"I've been collecting bottles and cans since October 2021, and then I noticed in our office at work lots of bottles and cans keep getting thrown in the bin, so I thought I'd take them home to recycle to get the kids some pocket money," said Mick.
He redeems the containers at his local Return and Earn machine with his eldest son, who is seven years old.
"My youngest two kids aren't tall enough yet to help return the containers, but it's a way for them to learn a bit about recycling and the value of money," said Mick.
The money raised goes towards supplies for his milk crate seats, like the Posca pens, and some of it becomes pocket money for his three kids.
"It's a lesson in the meaning of money and how to contribute towards the things they want," said Mick. They're currently saving for a PlayStation 5.
Mick has lots of support from colleagues and manages to collect about 200 drink containers each week from the station, which equates to $20 per week.
"Lots of them are energy drink cans from the night shift," he said.
Mick has also been asked to make more container recycling bins for the station, including one for the office meal room and outstations to help save more containers from landfill.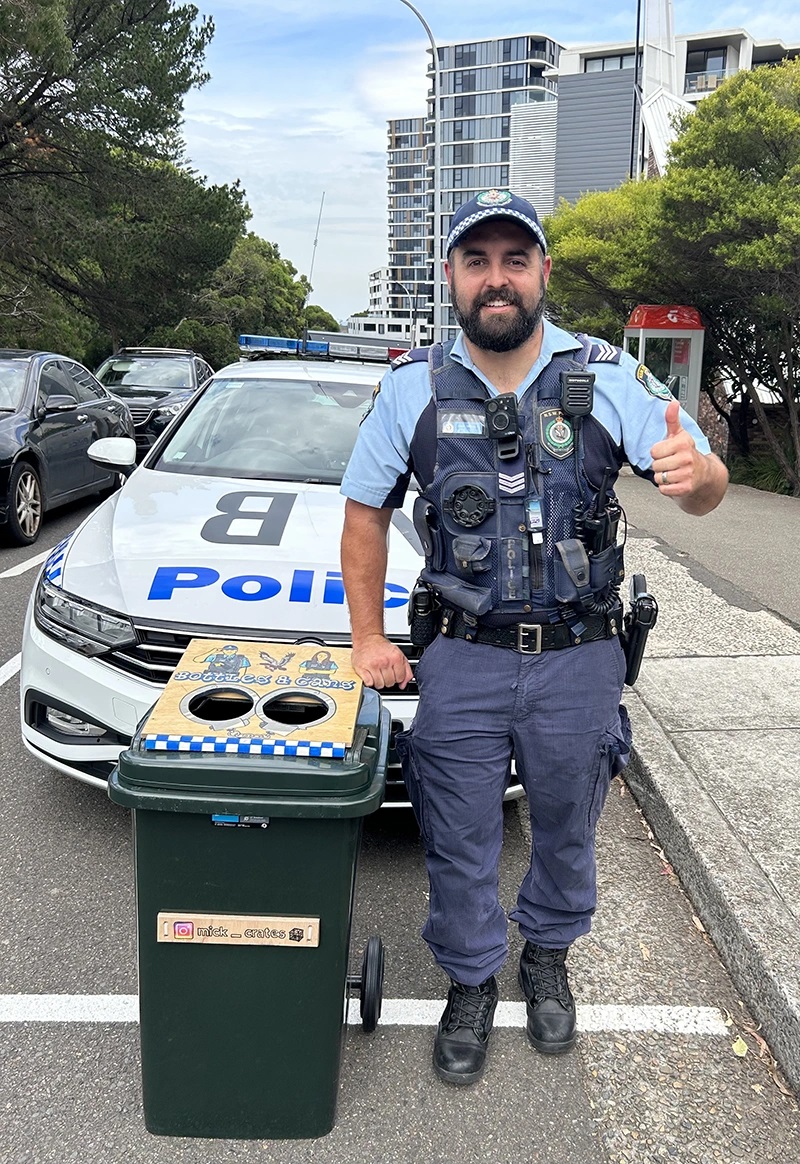 Case study: Teen gymnast uses Return and Earn to raise $10K for competition
Thirteen-year-old elite gymnast Joshua Teelow has raised more than $10,000 by recycling drink containers through Return and Earn, and has used the money to cover the cost of travelling to training and competition.
Joshua gained a position at the Gymnastics NSW High Performance Centre in Sydney 5 years ago. The centre is 2.5 hours away from his home in the Hunter Valley.
His mother Jade Teelow said, 'so far, he has competed at state and national level and is part of the Junior International Squad. He hopes to eventually represent Australia.'
But the costs were adding up, so Josh began recycling bottles and cans with Return and Earn in 2020 to raise extra money.
'His record in one trip to a Return and Earn point was just over $1300 and he now averages $800 every 6 to 8 weeks,' said Jade.
'We are very lucky to live in a small, supportive community where people and businesses collect cans and bottles for Josh.'
Josh is home-schooled and the fundraising has also helped him access additional learning opportunities.
'Return and Earn has given Josh life skills including communication, time management, budgeting and banking, and responsibility,' said Jade.
'We both like how easy it is and the positive impact it has on the environment.'
Case study: Whip-cracking family recycles to fund competitions
Christie Jervis from Conargo is the proud mother of 3 champion whip crackers, 17 year old Brooke, 15 year old Jesse and 9 year old Beau, who all compete at a state level.
Buying equipment and travelling to competitions isn't cheap, so the Riverina family started fundraising with Return and Earn to keep them cracking along.
Since discovering Return and Earn last year, they have raised a total of $900.
'They began competing with a pair of cowhide whips, and it has grown from there. Now they have kangaroo whips, but hope to redeem enough containers to buy even better whips which cost around $1000,' says Christie.
'This would help them compete at a higher level.'
Collecting drink containers for recycling has also given the children a different perspective on rubbish.
Christie says, 'we see litter when we drive into town from our hobby farm and think, 'there's a dollar on the ground!'
'We often pick up rubbish from a nearby creek or the side of the road. When you make a little money on the morning walk, you feel like you've achieved something.'
Return and Earn - Local collection stations:
Bilgola Beach SLSC - Open 3rd Thursday monthly: 7:00 am - 9:00 am. Type: Over the Counter
Whale Beach SLSC - Open 3rd Thursday monthly: 12:30 pm - 2:30 pm. Type: Over the Counter
Pittwater RSL Club Mona Vale - Open 7 days a week: 7:00 am - 10:00 pm. Type: Machine
North Narrabeen Newsagent, 3/1 Powderworks Road, North Narrabeen - Open Monday to Saturday: 6:00 am - 2:00 pm and 8:00 am - 2:00 pm on Saturdays. Type: Over the Counter
Narrabeen Newsagency, 1340 Pittwater Road, Narrabeen - Open: 7 days a week; 6:00 am - 5:00 pm. Type:
Time & Tide Hotel, 30 Campbell Avenue, Dee Why - Open 7 days a week: 8:00 am - 8:00 pm. Type: Machine.
Belrose Super Centre, 4/6 Niangala Cl, Belrose (P2 Car Park at the South East corner of Belrose Super Centre) - Open 7 days a week: 7:00 am - 7:00 pm. Type: Machine.
NB: Over the Counter collection points are staffed and ideal for up to 100 containers.
Stats as of September 15 2023:
9,994,525,622 drink containers returned so far via return point network
2.98 billion containers returned so far via kerbside collections
923,542 tonnes of materials recycled to date
$42 million returned to charities and community groups via donations and fees to date
Photos: Pittwater RSL Return and Earn Machine, NSW Police Officer Mick De Ceglie with one of his 'Mick's-Crates'.