February 9 - 15, 2020: Issue 437

With so many blue skies and sunshine photos shared here over the years, dawns, dusks, yachts in full flight - the downpours we have had on Friday, Saturday and Sunday, long awaited, feature this week.
There will be not one sunrise - ok- just one - by the wonderful Joe Mills of glorious Turimetta Beach earlier this week - and some sunshower and mist visions by the equally lovely John Vaughan of a great view of Sydney Heads - and then 2 or 3 by brilliant photographer Adriaan van der Wallen, taken on Sunday February 8th 2020 - on the run from Whale Beach to North Avalon.
Volunteers from the SES Warringah/Pittwater Unit, backed up by Warringah/Pittwater RFB Volunteers - we spotted Ingleside NSW RFS members out on Mona vale Road on Sunday, February 9th, attending to large fallen trees in the wind and rain storms, have once again been on duty since the teeming began. A long long Winter-Spring-Summer Season for these members of our community.
Some captures: -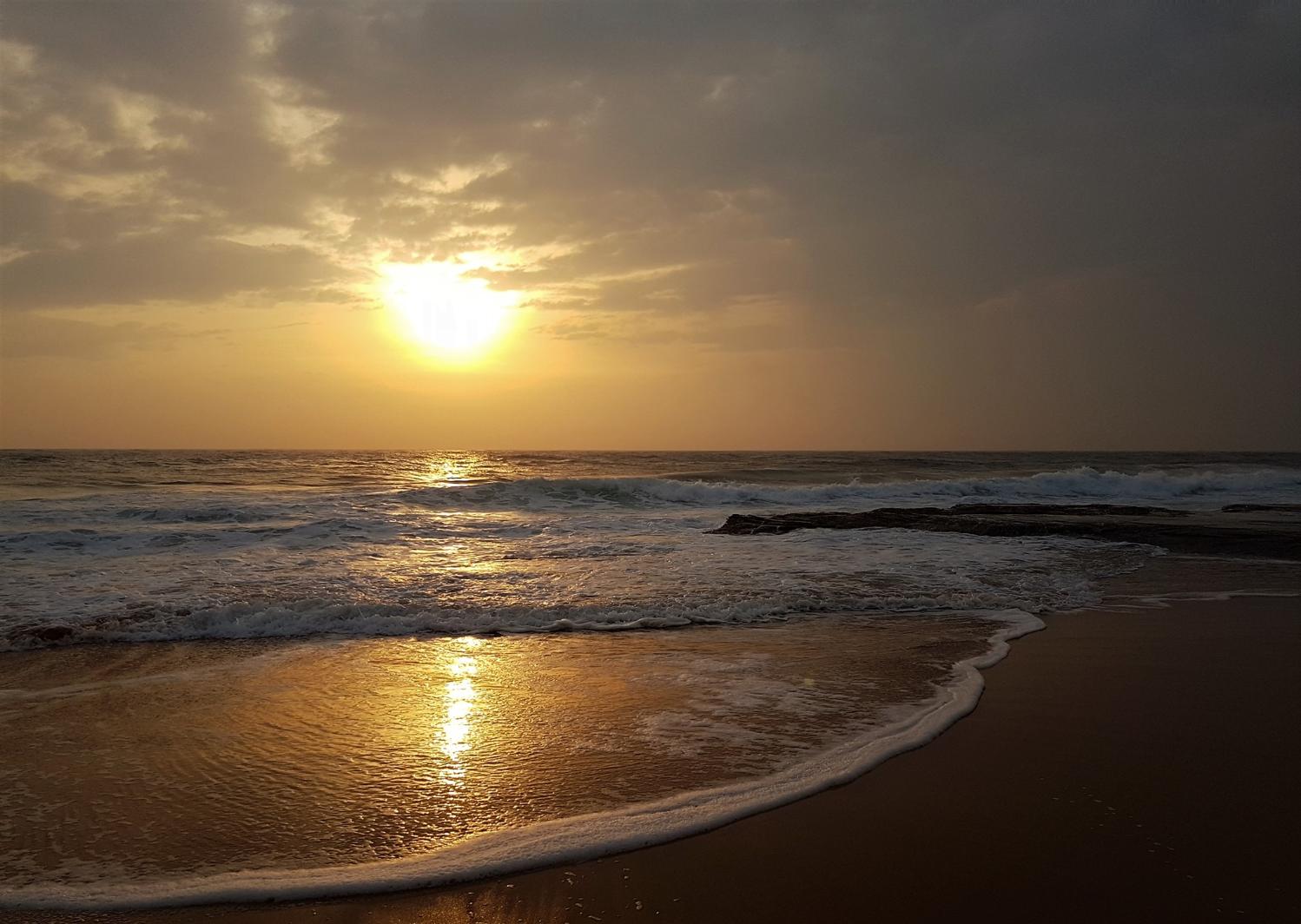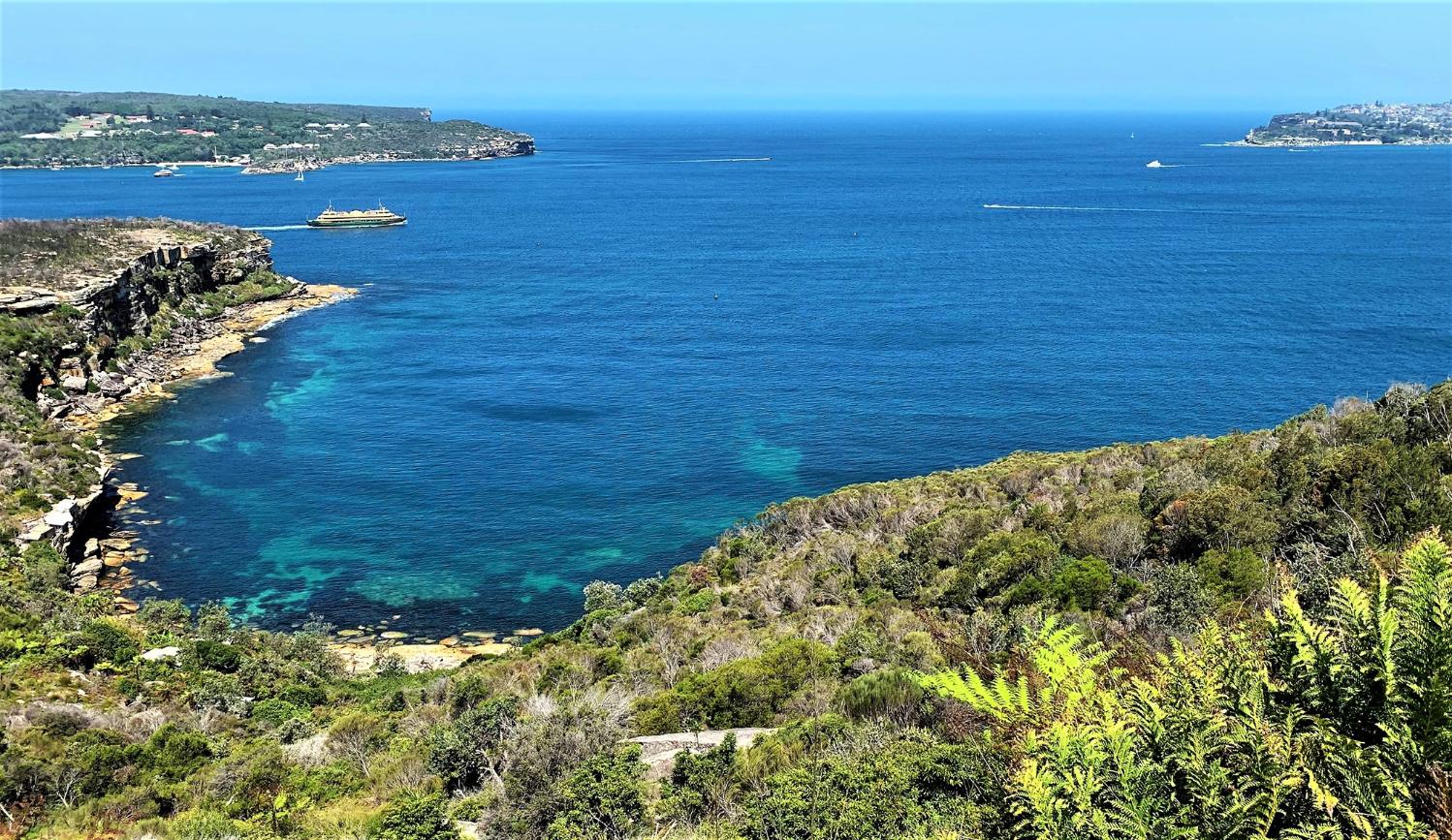 Sydney Heads including the former Quarantine Station. The grand view from Dobroyd above Creator Cove, Port Jackson - photo by John Vaughan, Feb 5th, 2020
Shark At Station Beach!
Photo courtesy of a Reader, taken 5pm February 8th, 2020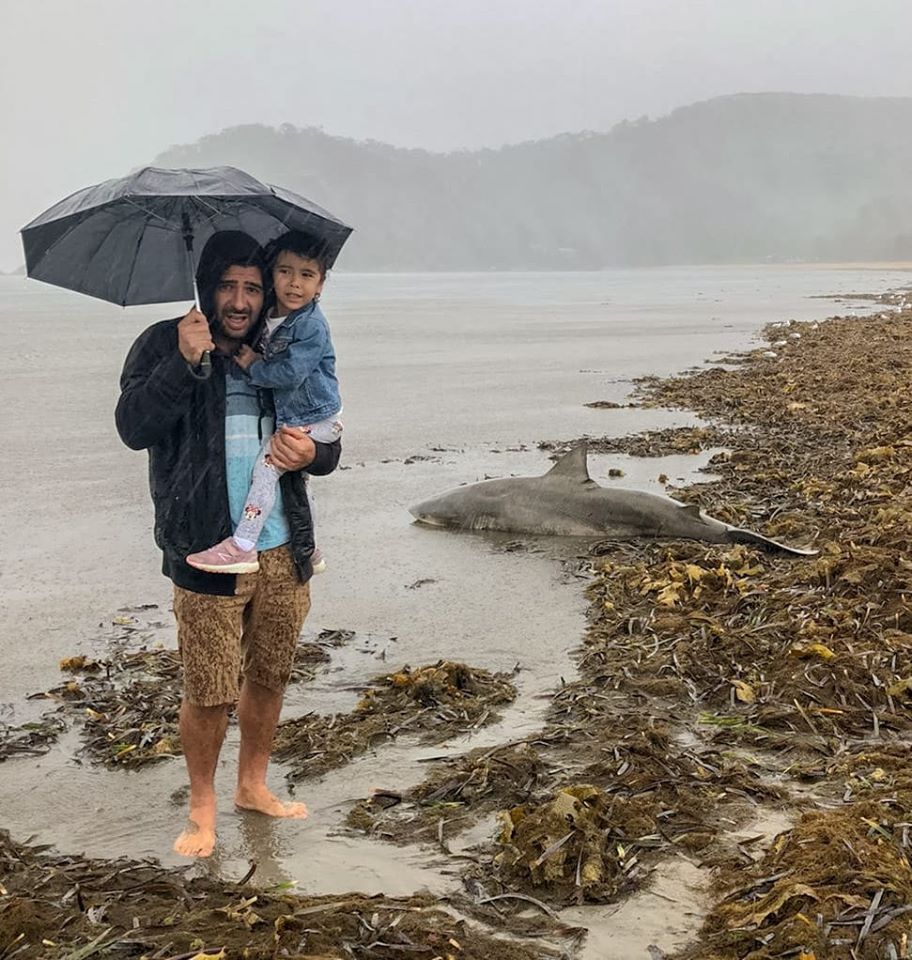 Roads flooded, powerlines down across roads, 24 trees down from Whaley to Nth Av. My kids counted them. Long drive home.
Photos by Adriaan van der Wallen, Sunday Februray 9th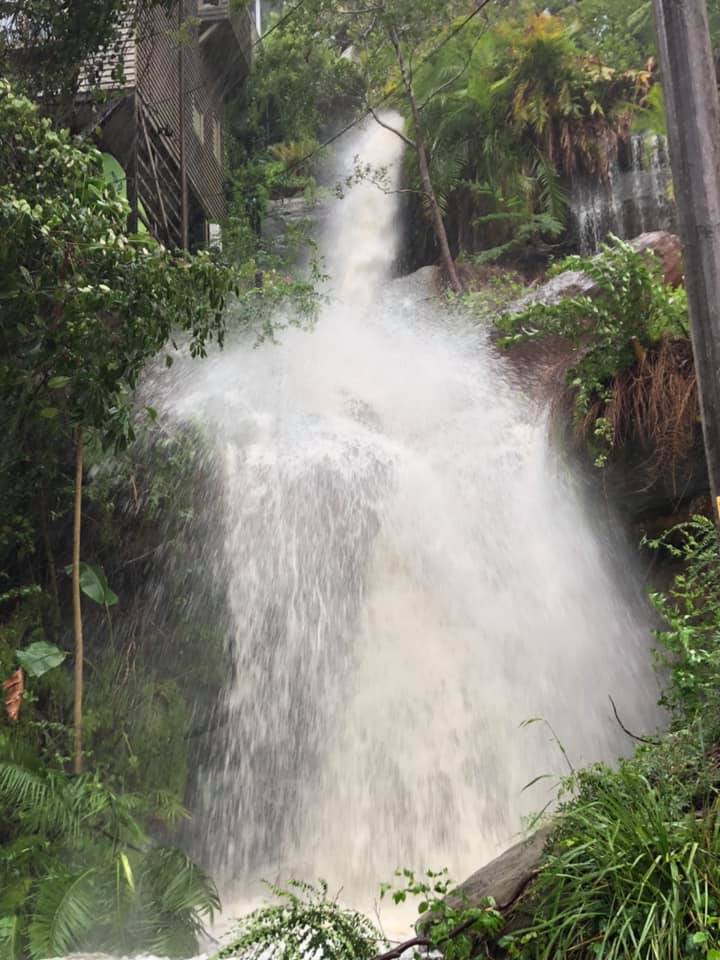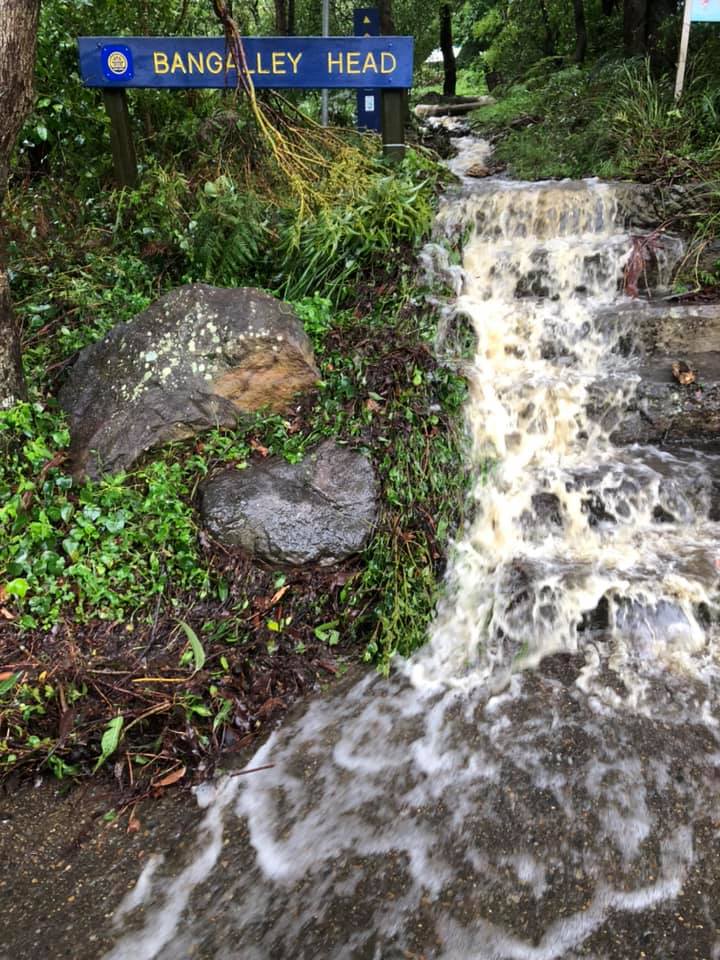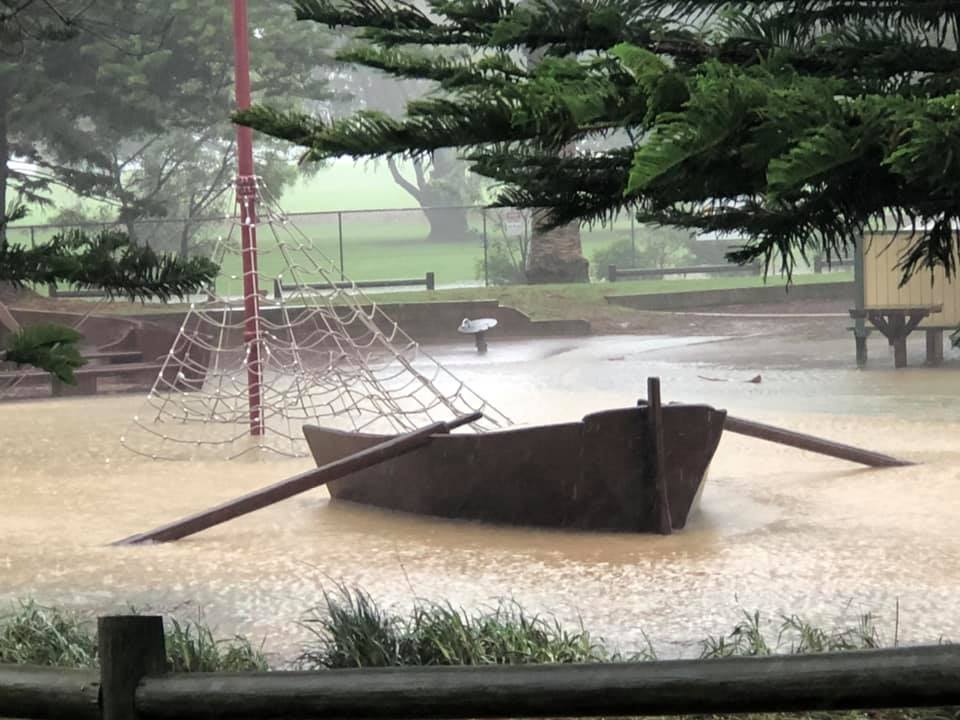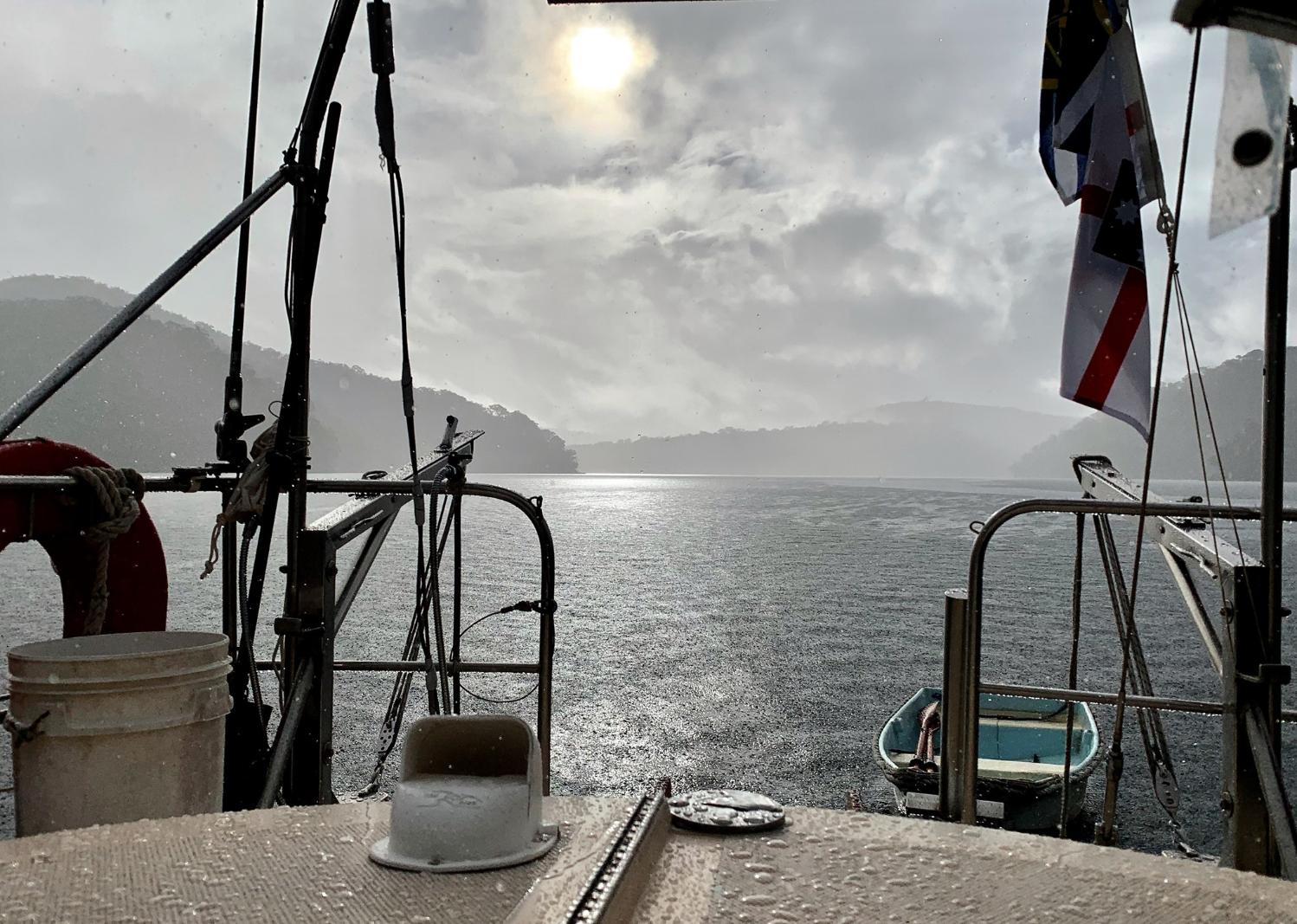 Pleasant sun shower on Cowan Water near Cottage Point, New South Wales. John Vaughan photo. Feb 5th, 2020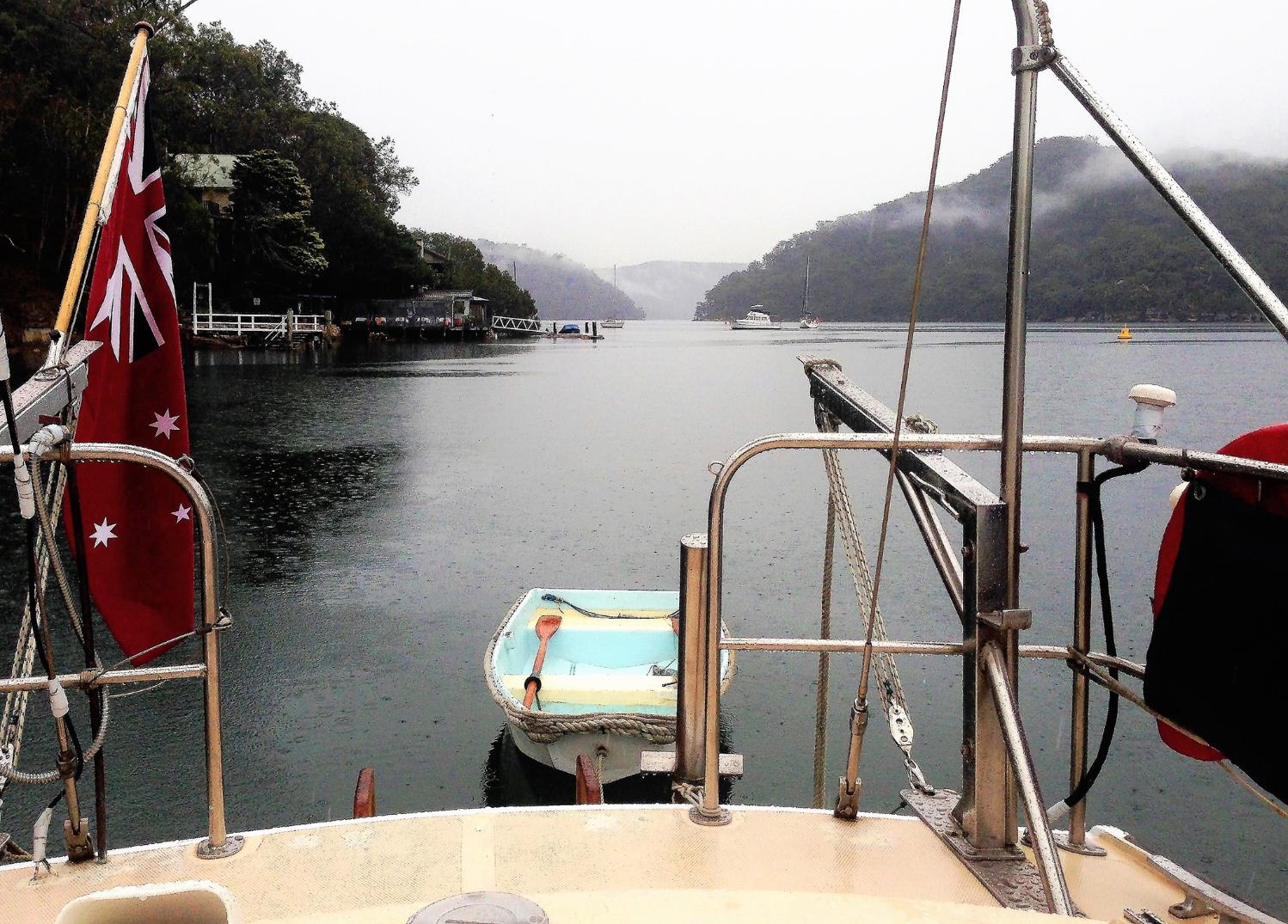 COWAN WATER VISIT - TONDELAO on mooring near Cottage Point wharf on a lovely rainy day with misty cloud. John Vaughan photo. Feb 5th, 2020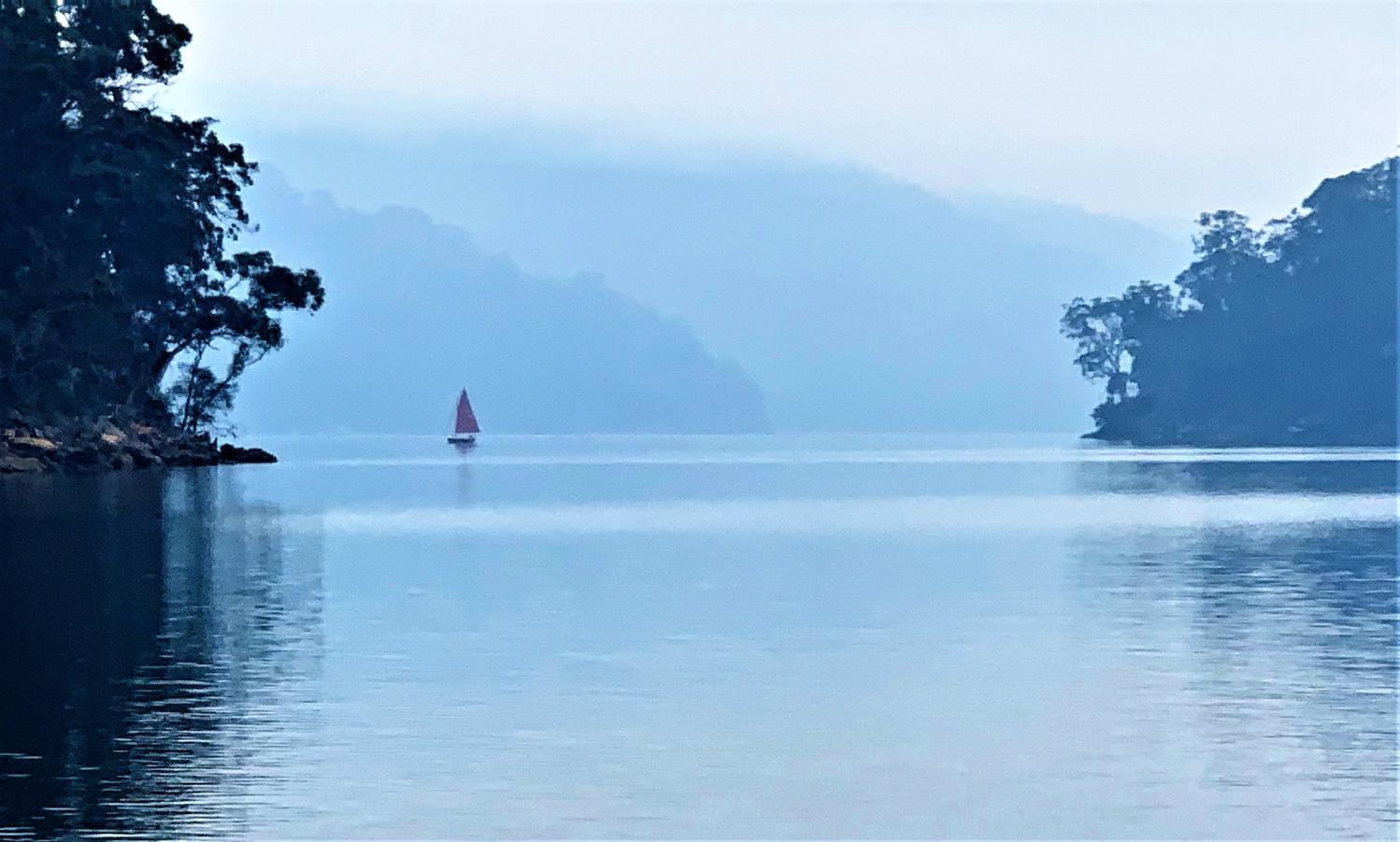 COWAN WATER Early morning view to Cowan Creek from TONDELAO moored in Stingray Bay, Smith's Creek photo by John Vaughan, Feb 5th, 2020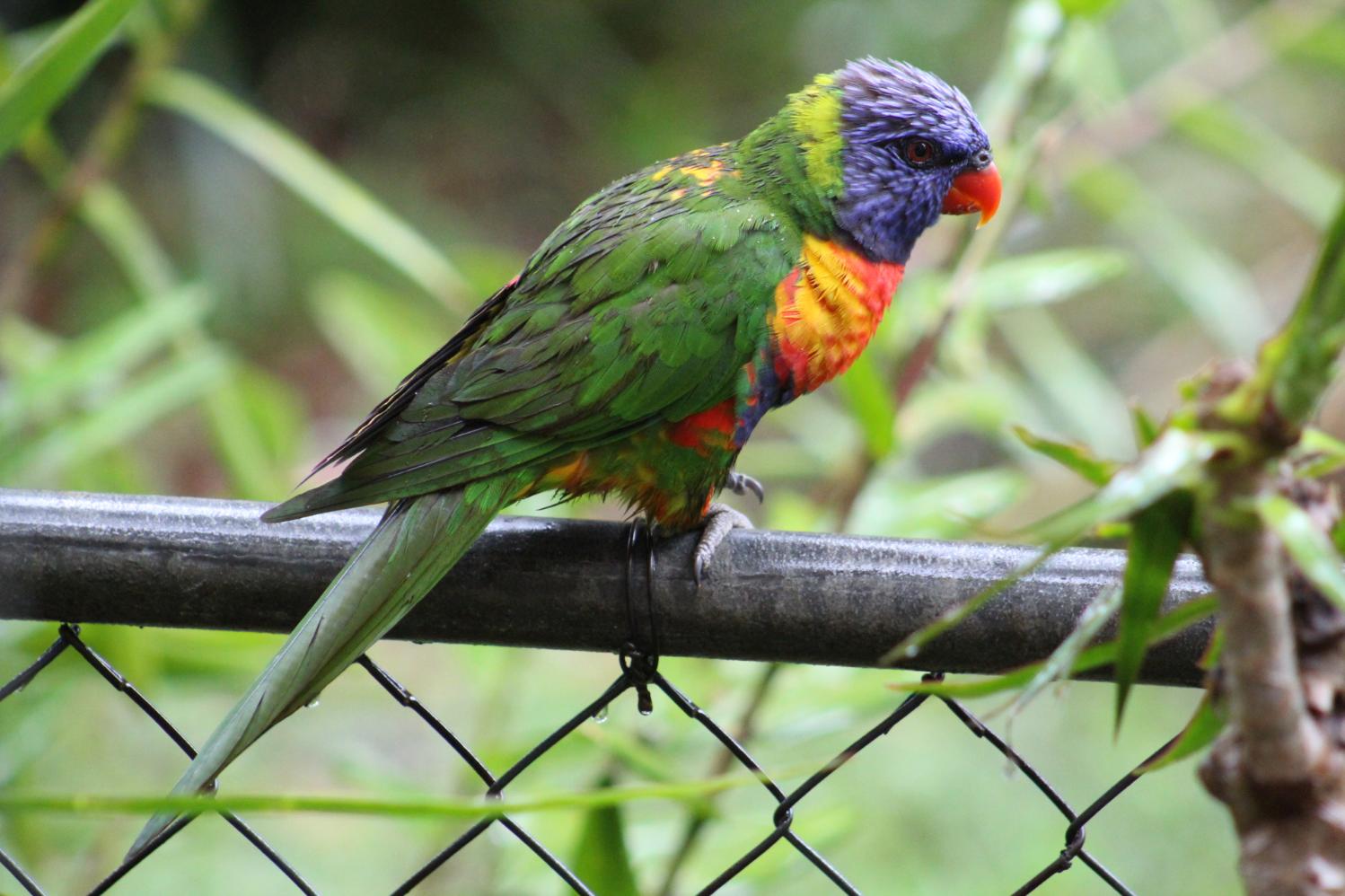 Slightly soggy Rainbow Lorikeet - Birds at our Window 2020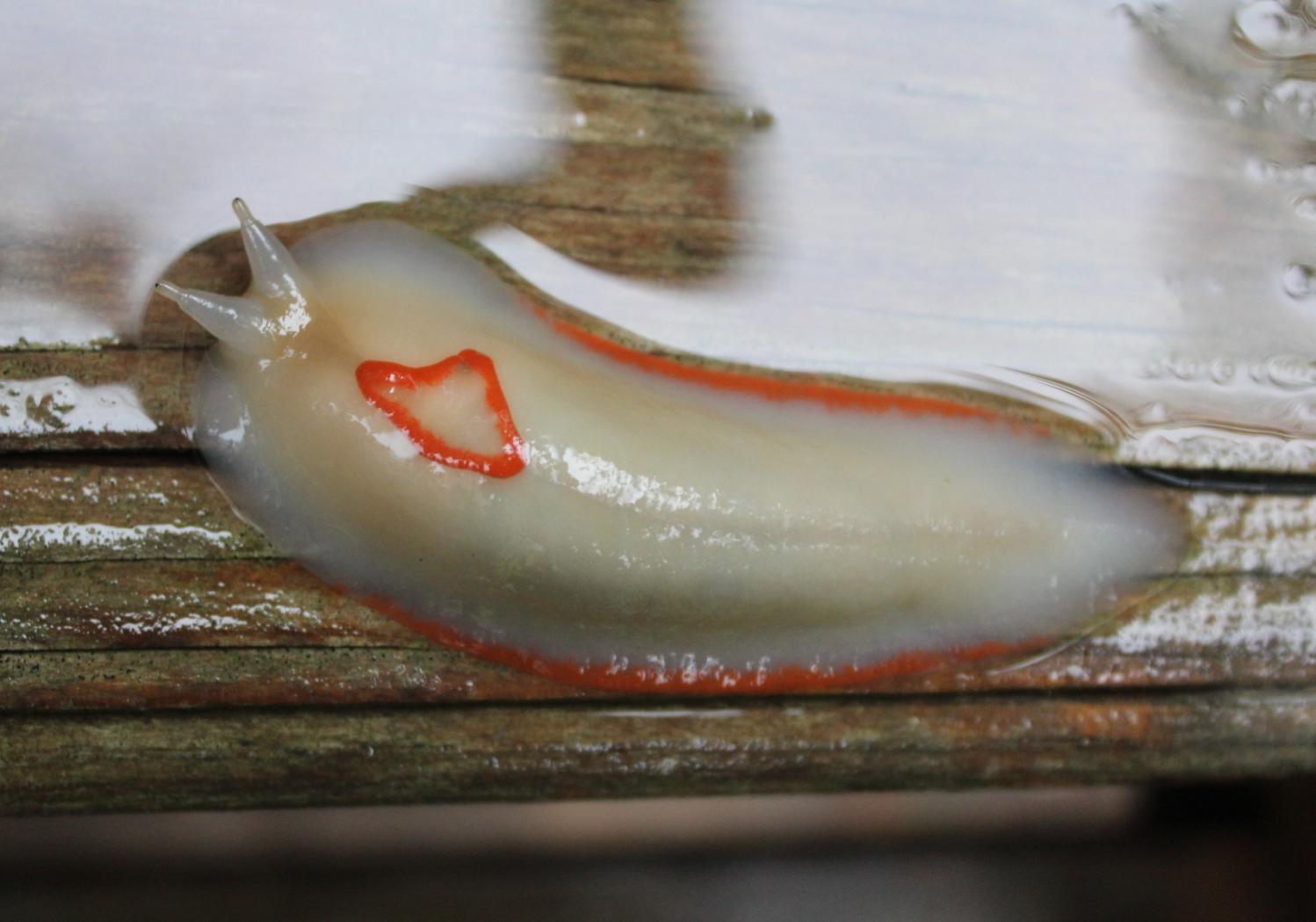 Slugs on our Steps, Feb 9th, 2020
Revelling in this wonderful rain is this Red Triangle native slug on our Pittwater Online steps. This slug (Triboniophorus graeffei) feeds on microscopic algae on smooth bark eucalypts, and algae on other smooth surfaces, leaving a narrow wiggly track. The Red Triangle Slug is Australia's largest native land slug. The distinctive red triangle on its back contains the breathing pore.
More at: australianmuseum.net.au/learn/animals/molluscs/red-triangle-slug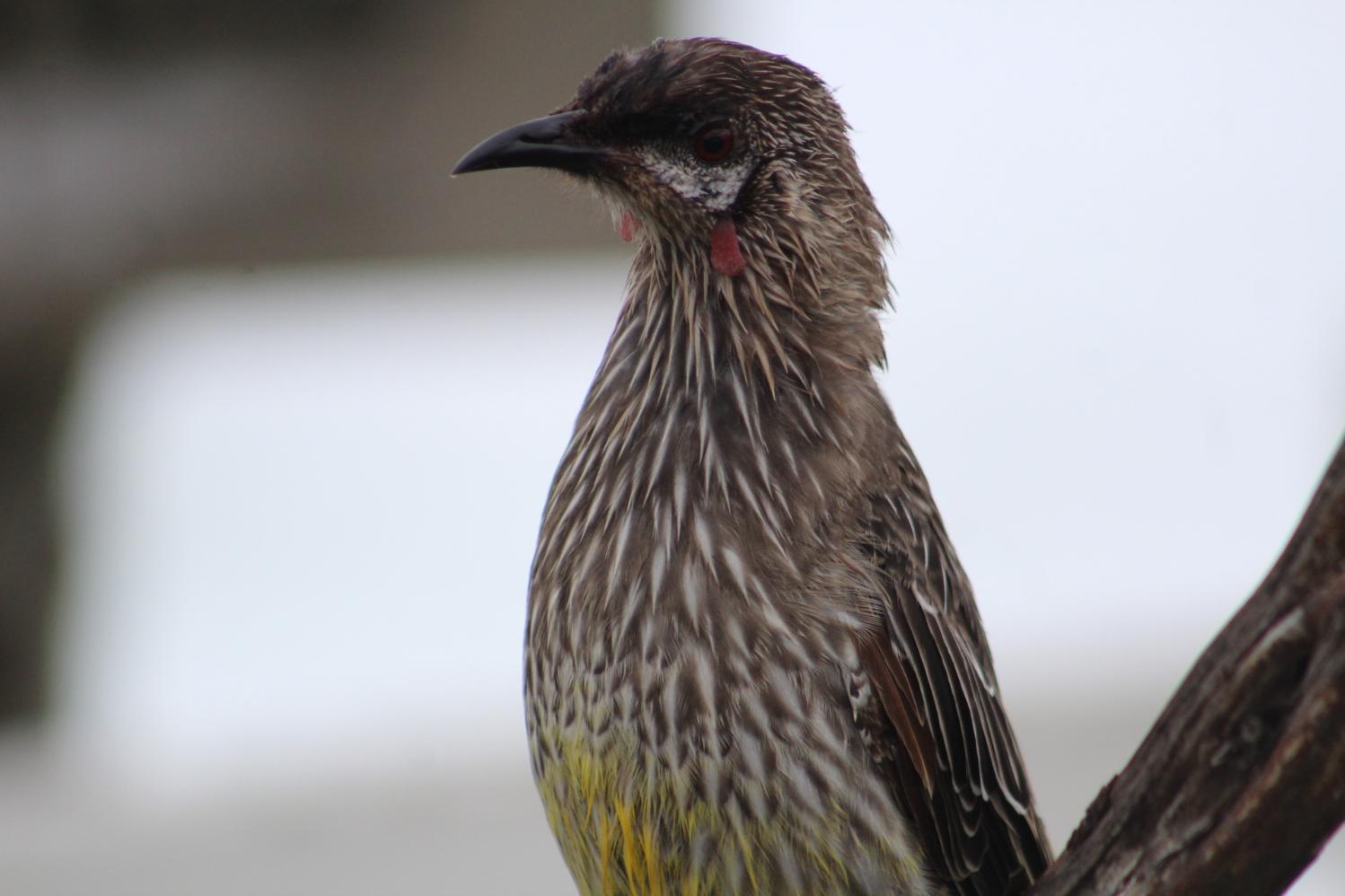 Red Wattlebird hanging five in wind at South Avalon Beach headland, Feb 9th, 2020
The Red Wattlebird (Anthochaera carunculata) is a large, noisy honeyeater. The common name refers to the fleshy reddish wattle on the side of the neck. The plumage is grey-brown on the body, with prominent white streaks and yellow on the belly. The face is pale and the tail is long with a white-tip. - Birds in Backyards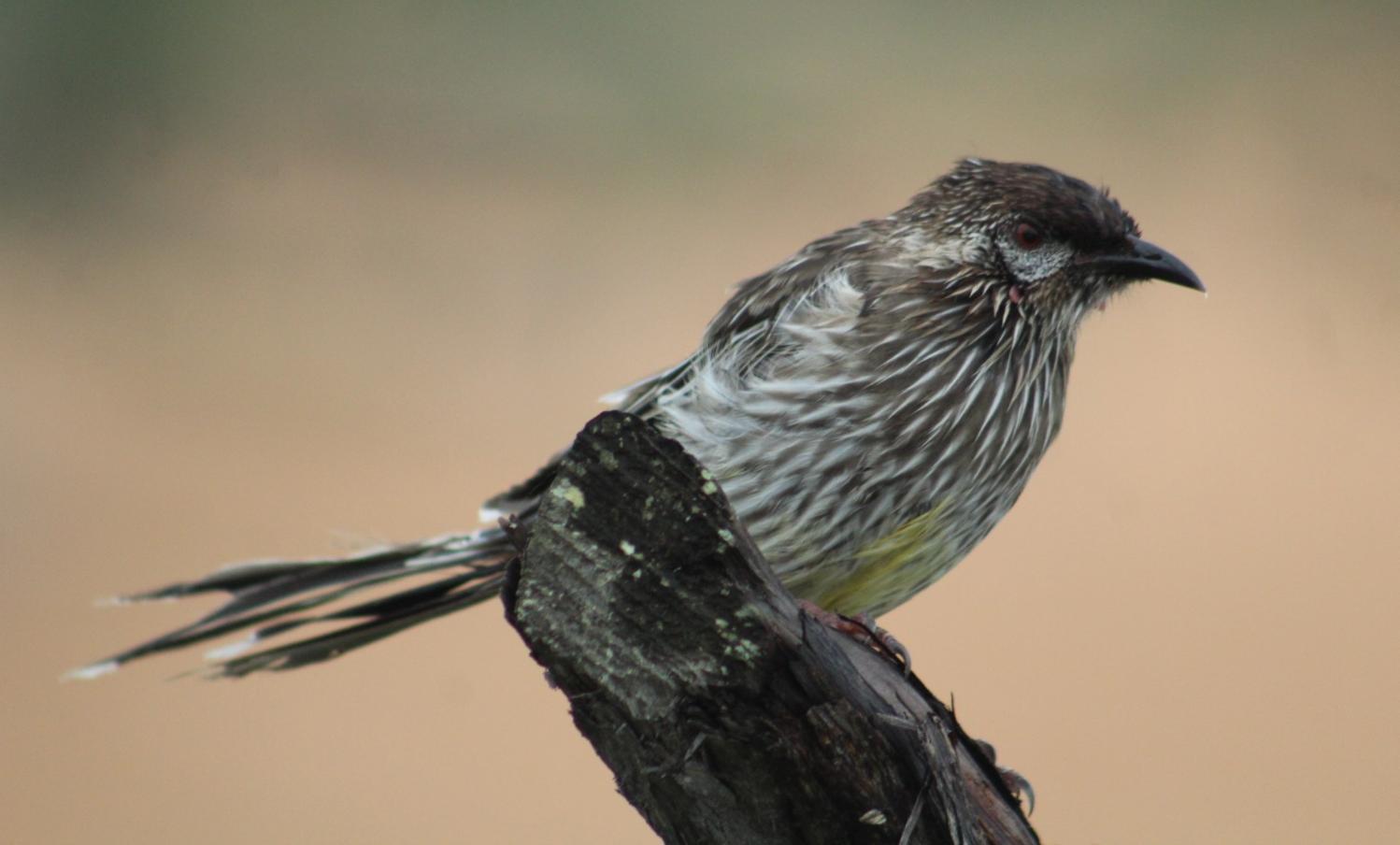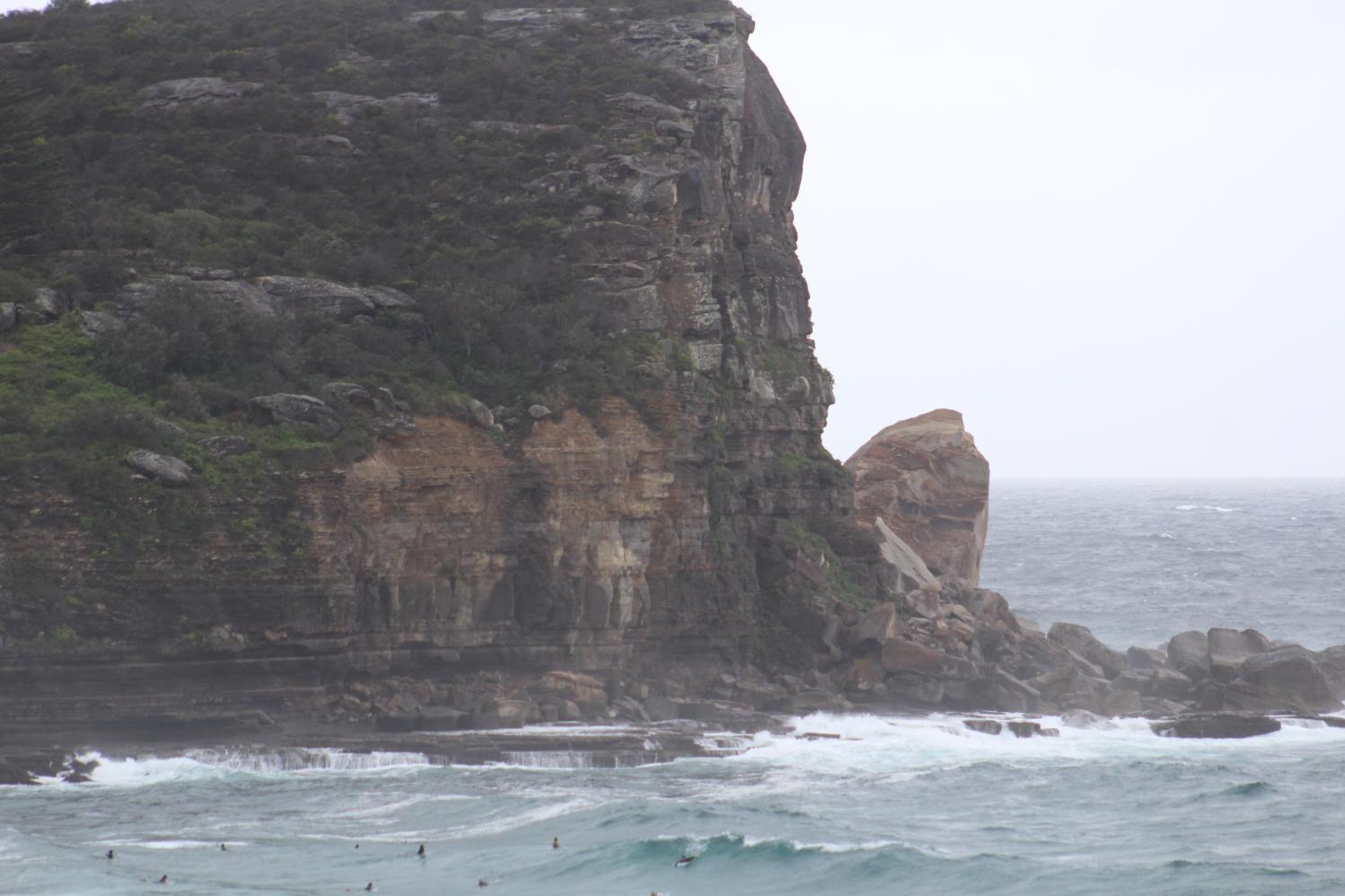 North Avalon Headland, Feb. 8th, 2020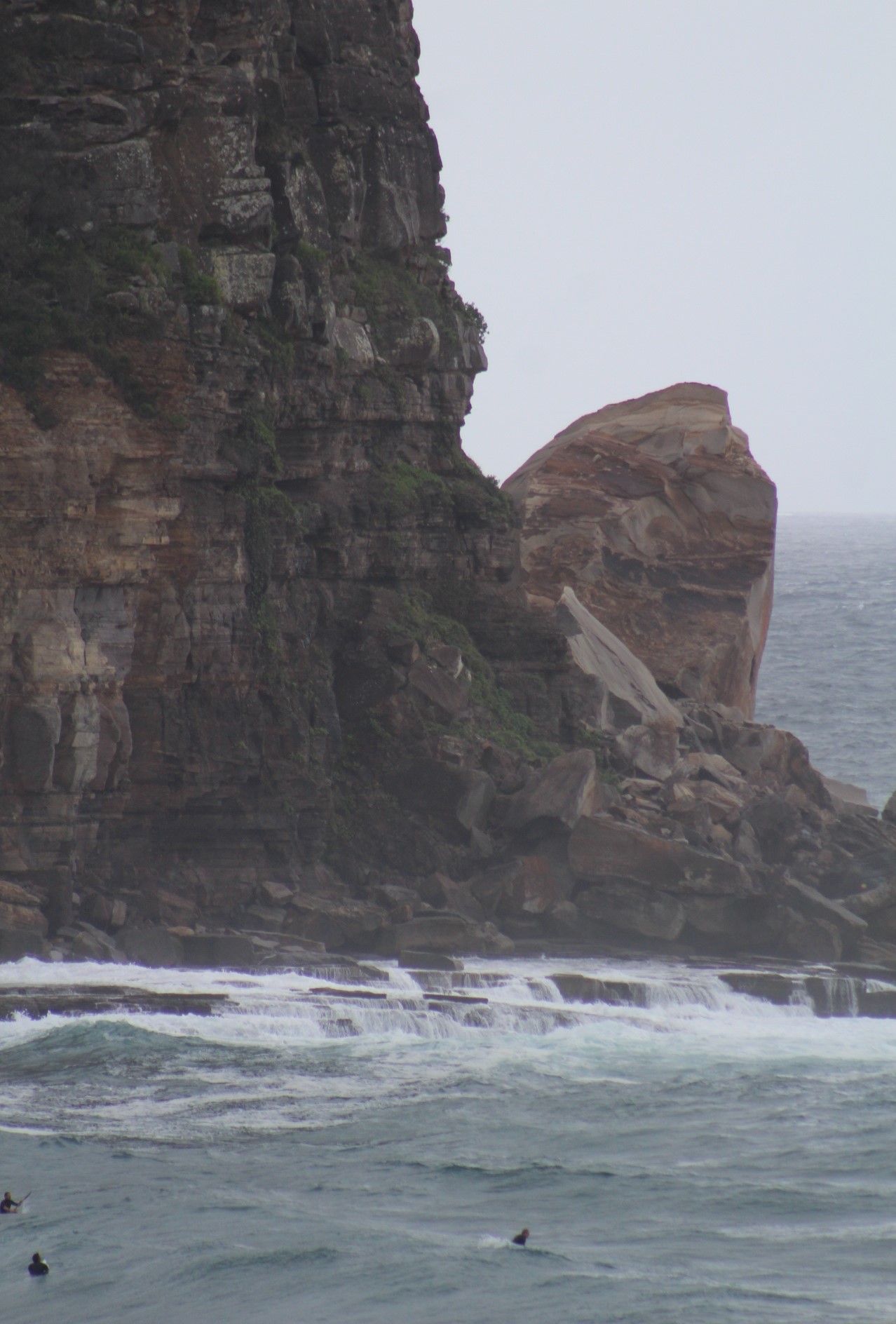 Some Surfing: Hazy air, lumpy swell, but a few decent rides - Feb 8th, 2020 - view to North Avalon Beach from South Avalon Headland
NB: this first shot of a flier across the wave - in the background it looks as though a large chunk of the cliff face has recently fallen: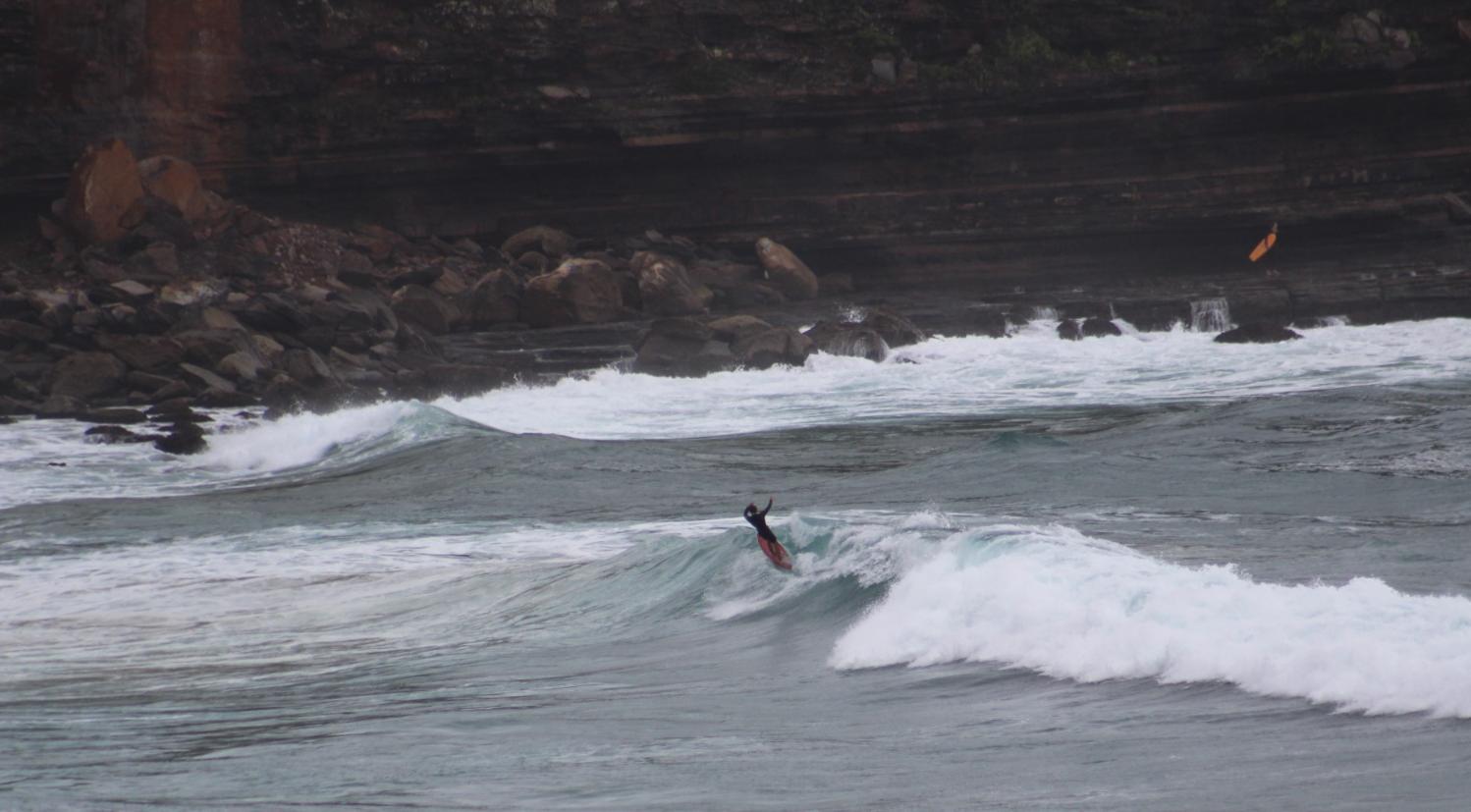 Closer: