May 21 - 27, 2017: Issue 313
RPAYC Appoints Nick Elliott As Race Director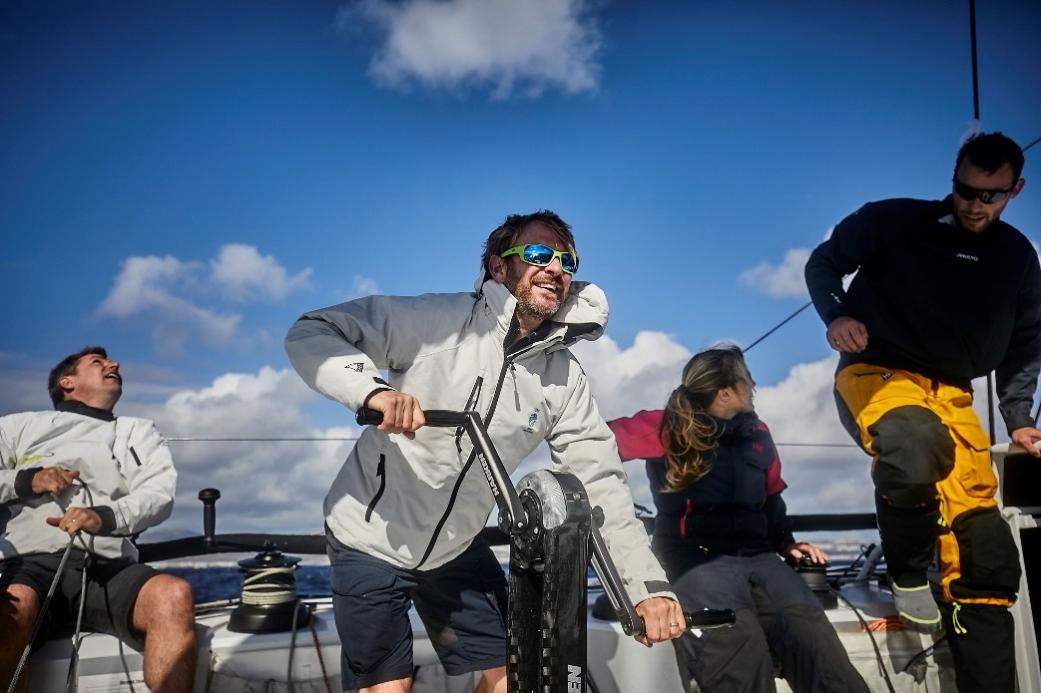 Nick Elliott sailing in Lanzarote in 2016. Photo Credit - James Mitchell.
RPAYC appoints Nick Elliott as Race Director
In support of its commitment to yachting and to the growth of the sport, the RPAYC has appointed Nick Elliott into the newly created role of Race Director and Club 2IC.

In partnership with recruitment firm Sportspeople, the Club conducted a global search to identify a dynamic yachting professional with the skills and experience to ensure that the RPAYC remains a leader in providing exceptional yacht racing and regatta programs backed by exceptional race management. The Race Director will oversee all aspects of member racing both on and off water by ensuring that race management teams are supported and that all operational areas are co-ordinated to deliver quality programs that satisfy members, encourage new boats to join the fleets and increase participation in the sport.
Dozens of high caliber professionals from 14 countries applied for the role and Nick stood apart with his vast experience at very high levels of yacht racing. Nick joins the RPAYC from the Royal Ocean Racing Club (RORC) in the UK where he has been running the racing program for the last nine years, including one of the largest and most challenging yacht races in the world, the Rolex Fastnet Race.
Nick has a great deal of race management experience, involvement in the development of offshore special regulations, and in developing new racing formats designed to appeal to a broad range of sailors.
RPAYC Vice Commodore Michael Lockley commented, "We are really excited Nick has agreed to join what is already a really strong professional team. We are going to make the point that the RPAYC is totally invested in this great sport and will ensure we are delivering excellence while creating racing programs that appeal to and encourage participation across all generations. This is a very exciting time for the RPAYC."
Naturally the RORC is disappointed in Nick's decision, but understand the opportunity for him and his family to again live and work abroad. As this is a Fastnet year, Nick will see this race through with the aim of joining the RPAYC prior to the start of the new sailing season in September.
Sailing isn't just a job for Nick, it is a passion and a family sport. Nick has recently been racing offshore with the RORC Commodore in his JPK10.80 in the RORC Cherbourg Race and completed the 2016 Rolex Middle Sea Race with the RORC Vice Commodore. He has also been competing regularly on the Shearwater Traveller Series and National Championships with his wife Kerry, his teenage son Zac and daughter Poppy as well as regularly competing at his local sailing club in various centreboard classes.
The RPAYC has one of the most comprehensive year round sailing programs in the country, offering up to five keel boat club racing days each week, a solid centreboard racing fleet, an extensive cruising program, a training program training well in excess of 700 people annually, a busy regatta schedule and has a multi award winning program committed to supporting disabled sailing.