September 18 - 25, 2016: Issue 281
RPAYC Club Coach Raises Over $11,500 For Club's Integrated DisAbled Sailing Program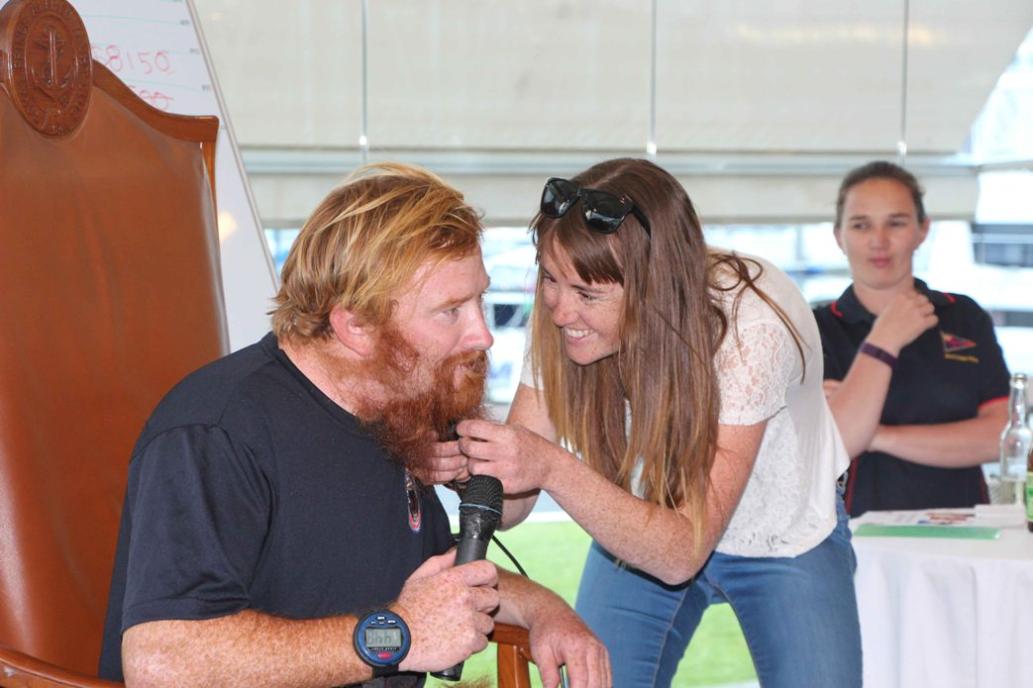 Tom Spithill with his partner Rachel giving his beard a good shave - sister Katie Pellew in background - possibly ensuring he doesn't escape!.
RPAYC Club Coach Raises over $11,500 for the Club's Integrated disAbled Sailing Program
11 September 2016

Event: The Royal Prince Alfred Yacht Club's Head Sailing Coach Shaves his Beard and Hair for Charity.

The Royal Prince Alfred Yacht Club's Head Sailing Coach, Tom Spithill has shaved off his red, very red beard and hair to raise over $11,500 for the club's Integrated disAbled Sailing program with all proceeds going to Australia's Solider On organisation.
Solider On provides support to our ex-service men and women to help reintegrate them back into society and on a road to recovery from the mental and physical wounds received as part of their service.
Solider On's initiatives can only be achieved with the help from other clubs, individuals and community groups who provide support to the organisation. The Royal Prince Alfred Yacht Club, along with their award winning initiative, Integrated disAbled Sailing found this a perfect opportunity to give back to the community through sailing.
Sailing Coach, Tom Spithill along with the help from club members, taken charge of the program which has seen some very positive results and to give a little extra to a great partnership he decided to give up his beard for a great cause.
"I've been taking these guys out (Soldier On participants) sailing on the club's and members' boats for the past year or so and they love the water and a challenge. To add a little extra to the cause I was more than happy to shave my beard." said Tom Spithill
With thought of raising around $5000 the donations exceeded expectations with over $11,500 raised with individuals donating some very large sums of money to the fundraiser.
"I was so stoked to raise this much money, huge round of applause to all those who donated and to the club and the members who have supported this partnership with Soldier On since it started." said Tom Spithill.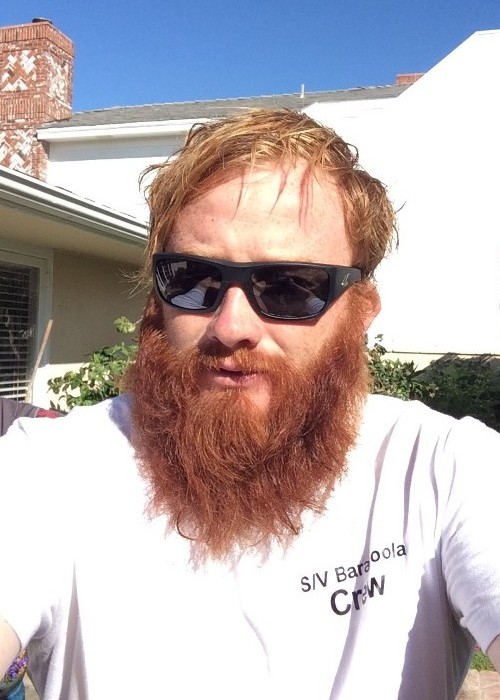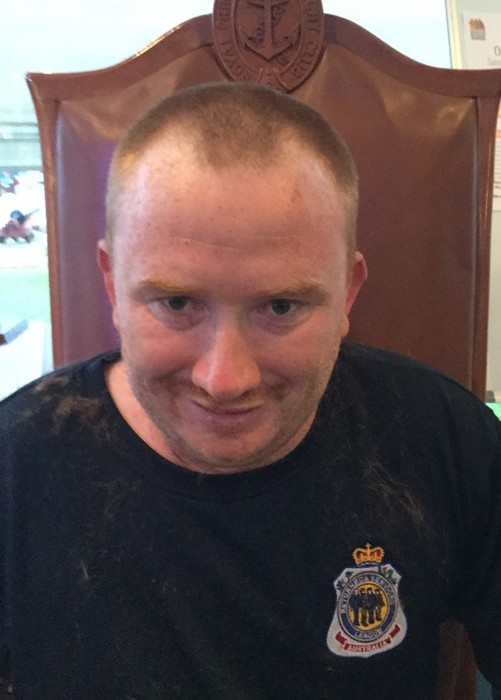 Tom - Before and After
Nathan Vardanega, Reintegration Officer for Solider On had nothing but gratitude to Tom and the Club for their work with Solider On.
"It's been great here at the club, they have been so welcoming and supportive of Soldier On and Tommy (Tom Spithill) has just been going above and beyond for us and we can't thank him enough." said Nathan Vardanega.
The RPAYC and Soldier On have been partnered with the Club for just over 12 months, the program is growing stronger with more new participants signing up at each sailing day. The Club has opened up great opportunities for participants to further their new love of sailing with a number of participants moving on to do keelboat courses to develop their skills and to get out sailing on a regular basis.
Moving forward, the success from these previous months has the program looking at opening up more opportunities in sailing and also employment. Nathan Vardanega sees a great future and relationship with the RPAYC and Solider On to expand with helping more participants engage with the club, its members and also the community.
By Stephen Collopy – RPAYC Media
The Easy Tiger Racing Team of Tom Spithill, Angela Farell, Mark Dorling & James Whelan won the 2016 David Lukins Memorial Regatta - finishing Day 2 on Sunday, September 12th!!!
Rumour has it they were much more aerodynamic today without the $11,000 Beard!!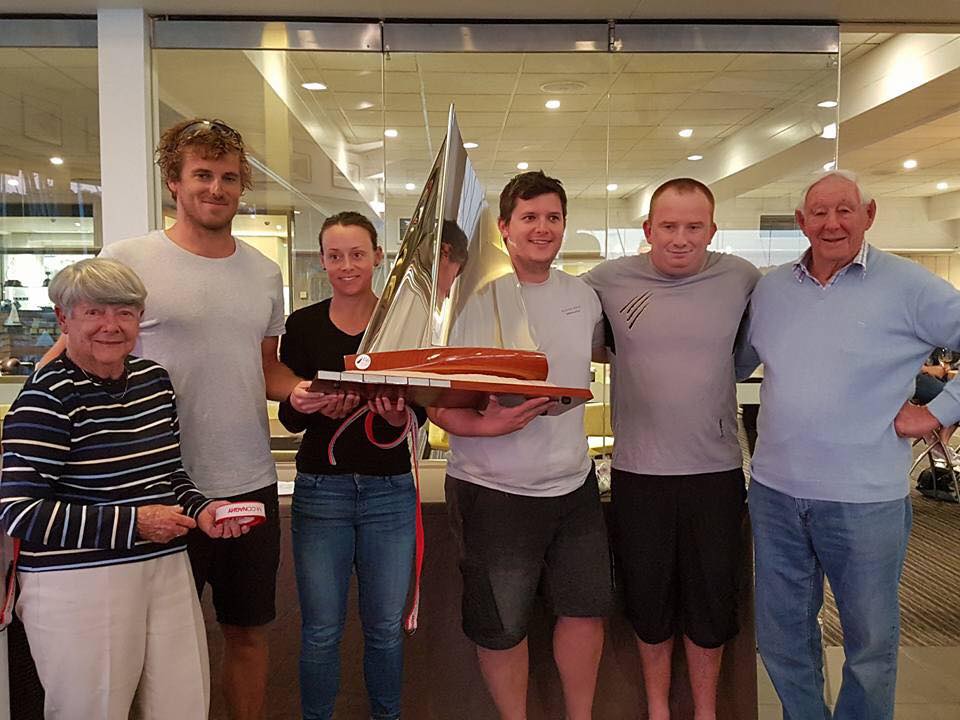 The David Lukins Memorial Trophy is an annual event on the RPAYC's racing calendar that sees current and former Youth Development program participants & Club Members compete in a Grade 4 Match Race event.
The Regatta is held in memory of David Lukins. David was a tireless volunteer around the club, helping out in a variety of areas such as kids learn to sail, Centreboard, Youth Development mentoring, race management, & umpiring just to name a few. This resulted in David receiving one of the clubs most prestigious awards, Volunteer of the year for 1998-99.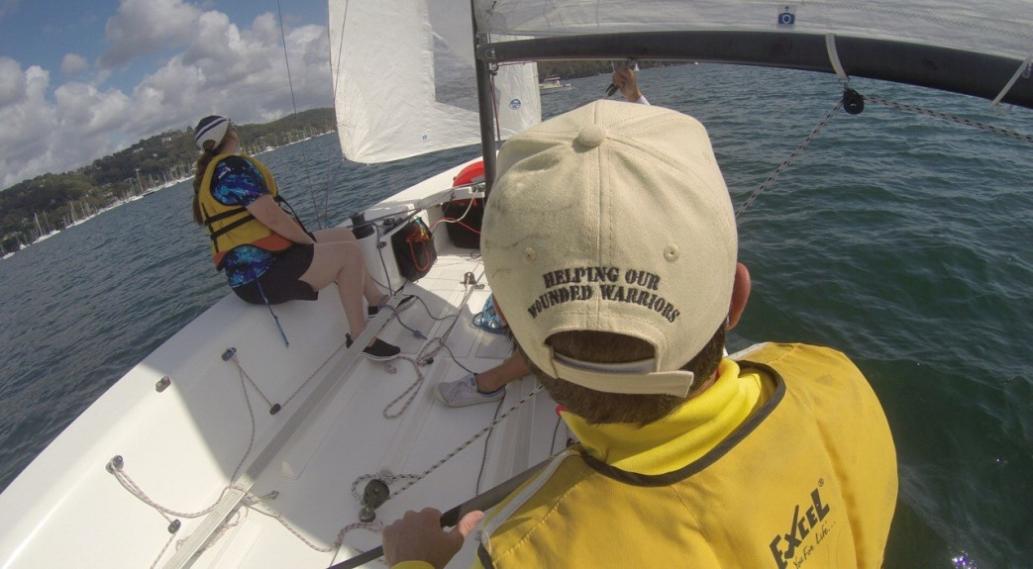 The RPAYC's partnership with Soldier On has seen great success