March 28 - April 17, 2021: Issue 489
RAAF Re-Establishes No. 100 Squadron Ahead Of Centenary Commemorations - Pilatus PC-21A
's over
Pittwater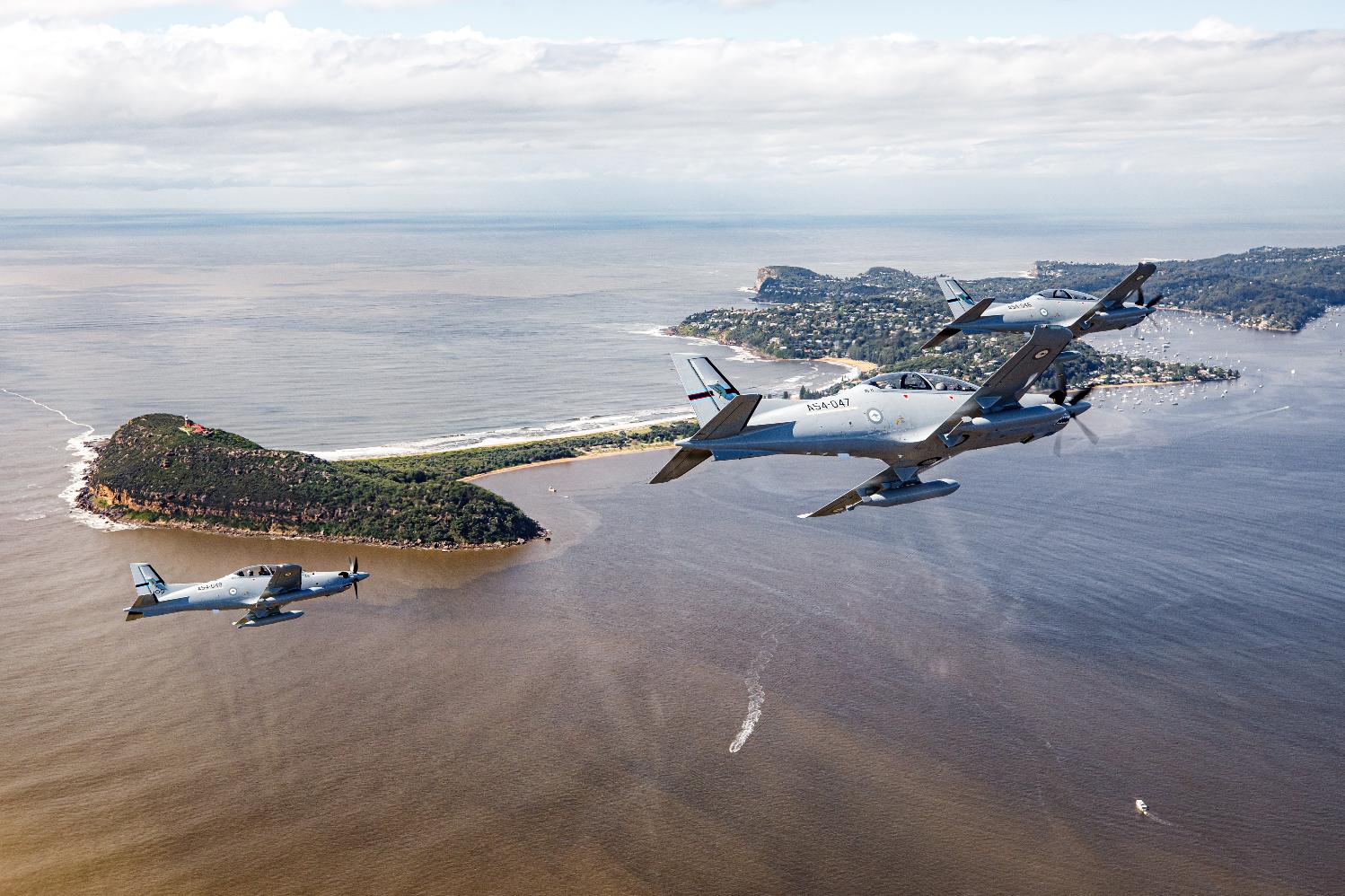 Photo: Pilatus PC-21A aircraft from No. 4 Squadron based at RAAF Base Williamtown turn on final heading to fly in formation over Sydney in support of a Royal Australian Air Force Centenary commemorative service held at the Anzac Memorial in Hyde Park. Photographer: CPL Craig Barrett
Residents from Palm Beach to Narrabeen reported the flight of RAAF jets over our area on Friday March 26th 2021. The planes were taking part in a flyover and Commemorative service.
On Friday March 26th 2021, the Air Force Association (New South Wales Branch) hosted a ceremony to commemorate the Centenary, as well as the 101st anniversary of the association's establishment. The service was held at the Anzac Memorial in Hyde Park in support of activities commemorating the Royal Australian Air Force Centenary.
Air Force support to the event included a flypast by Pilatus PC-21 aircraft from No. 4 Squadron; members for the catafalque party and other ceremonial duties; and an address by guest of honour Air Commander Australia, Air Vice-Marshal Joe Iervasi, AM, CSC.
The flypasts by the four PC-21 training aircraft from RAAF Base Williamtown (10.53am); were joined by retired RAAF aircraft from the Historic Aircraft Restoration Society (11.25am).
During the service, a Memorial Book containing the names of all New South Wales RAAF personnel killed in the Second World War was inducted to the Royal United Services Institute library (co-located with the Memorial). Following the service, the Anzac Memorial launched its RAAF Centenary Exhibition.
On March 31st 2021, the Royal Australian Air Force will commemorate its Centenary.
At events throughout the year the Air Force will honour the sacrifice and service of its members over the last 100 years.
Ahead of centenary commemorations of the Royal Australian Air Force (RAAF), No. 100 Squadron was re-formed in February 2021 as the Air Force Heritage Squadron, operating from two locations RAAF Base Point Cook and Temora.
Minister for Defence Personnel Darren Chester said 100 Squadron had a proud history and after a 75-year absence it was fitting that RAAF reactivates it in the same year as it commemorates its first 100 years.
"First established during the Second World War in February 1942 at RAAF Base Richmond, 100 Squadron was an Air Force bomber and maritime patrol squadron, trained on Australian-built Bristol Beauforts," Mr Chester said.
"The squadron conducted several successful missions throughout the war, taking part in the famous Battle of the Bismarck Sea in March 1943, and eventually disbanding in New Guinea on August 19th, 1946.
"The heritage fleet of 100 Squadron will continue to recognise the service of previous generations and inspiring the next generation of pilots."
No. 100 Squadron will fly a number of aircraft from the current heritage fleet from Point Cook, Victoria, and Temora, New South Wales.
Deputy Prime Minister and Member for Riverina Michael McCormack welcomed Temora's worthy involvement in marking the RAAF's centenary.
"Temora has an extensive aviation history dating back to the Second World War, where pilots trained at RAAF's No. 10 Elementary Flying Training School," Mr McCormack said.
"The training school closed after the Second World War on 12 March 1946, but since then Temora has maintained a strong aviation focus, which will now include being part of the rejuvenated No. 100 Squadron.
"Temora Historic Flight will build on to the Riverina's lengthy contribution to the RAAF, which includes RAAF Base Wagga and the former 5 Service Flying Training School at Uranquinty.
"The Temora Aviation Museum, of course, has played a special role in preserving RAAF history since 2000 by flying and displaying some iconic warplanes, such as the Spitfire."
The new Air Force Heritage Squadron headquarters at RAAF Base Point Cook would provide a historical connection to the community. The reestablishment of No. 100 coincides with the Centenary of the RAAF, which was formed on March 31, 1921.
Imagery and historic aircraft information: www.airforce.gov.au/about-us/history/historic-aircraft
Point Cook based aircraft:
Mustang VH-SVU A68-170
CT4A VH-NZP A19-077
Sopwith Pup VH-PSP
Harvard VH-HVD NZ1075
Sopwith Snipe VH-SNP
RE8 VH-OTF RE8-1 0003
Winjeel VH-FTS A85-439
Tiger Moth VH-AWA A17-692
P-40 A29-90
Temora Based aircraft:
Canberra VH-ZSQ
Cessna A37 VH-XVA
Spitfire Mk.VIII. VH-HET
DH Vampire VH-VAM
Lockheed Hudson VH-KOY
CAC Wirraway VH-BFF
CAC Sabre VH-IPN
CAC Boomerang VH-MHR
Ryan STM VH-RSY
Meteor F8 VH-MBX
Spitfire Mk.XVI VH-XVI
Tiger Moth VH-UVZ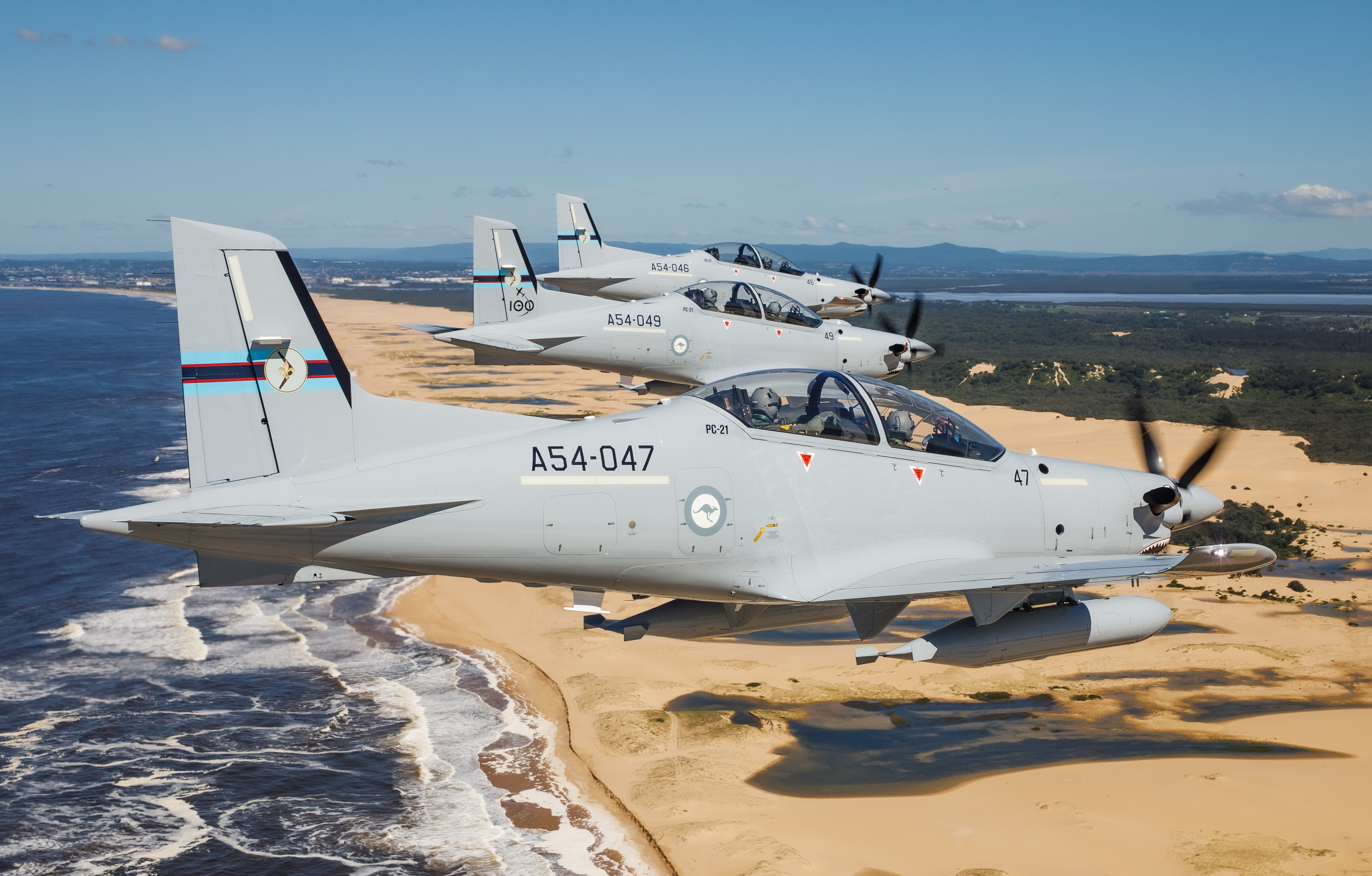 Photo: Pilatus PC-21A aircraft from No. 4 Squadron based at RAAF Base Williamtown turn on final heading to fly in formation over Sydney in support of a Royal Australian Air Force Centenary commemorative service held at the Anzac Memorial in Hyde Park. Photographer: CPL Craig Barrett
On March 31st 2021, the Royal Australian Air Force will mark its 100th anniversary with a mass flypast over Canberra – a rare and exciting opportunity to see a wide range of current and historic military aircraft!
More than 60 aircraft will fly in waves over Lake Burley Griffin from 10:30am. This spectacular flypast will culminate with a full display by the Roulettes aerobatic team.
A map of the flight path and a full list of the aircraft involved and timings of the flypast can also be downloaded. Please note: this program is subject to change.
To view a map of suggested viewing points around Lake Burley Griffin, click here.
If you cannot travel to Canberra, you can enjoy the flypast through ABC TV's live outside broadcast, commencing at 10am local time.
No. 100 Squadron
No. 100 Squadron is now the Royal Australian Air Force (RAAF) historic Air Force Heritage Squadron.
No. 100 Squadron was formed at RAAF Station Richmond, New South Wales, on February 15th 1942. The following month Wing Commander John Balmer took command of the squadron. The squadron was formed from a nucleus of No. 100 Squadron RAF, which had been destroyed during the Malayan Campaign, and was named in that unit's honour. Despite this tribute, No. 100 Squadron RAAF was an Australian squadron throughout its existence and considered to be separate from its British namesake, which was re-formed as a heavy bomber squadron in Britain on December 15th 1942. The unit subsequently moved to Mareeba, Queensland, in May 1942, before conducting further training and anti-submarine patrols.
Staging through Port Moresby, No. 100 Squadron flew its first combat missions in June 1942, making it the first of the RAAF's Beaufort bomber-equipped squadrons to see combat. During the mission seven aircraft bombed targets around Lae, losing one aircraft whilst sinking a Japanese merchant ship. Later a number of successful attacks were completed against Japanese positions. Following these attacks the squadron was withdrawn to Laverton in July, subsequently conducting patrols off New South Wales and Victoria and undertaking further training. A further move was later undertaken to Bohle River in Queensland. After completing its training the squadron commenced deploying to Milne Bay in New Guinea in September 1942.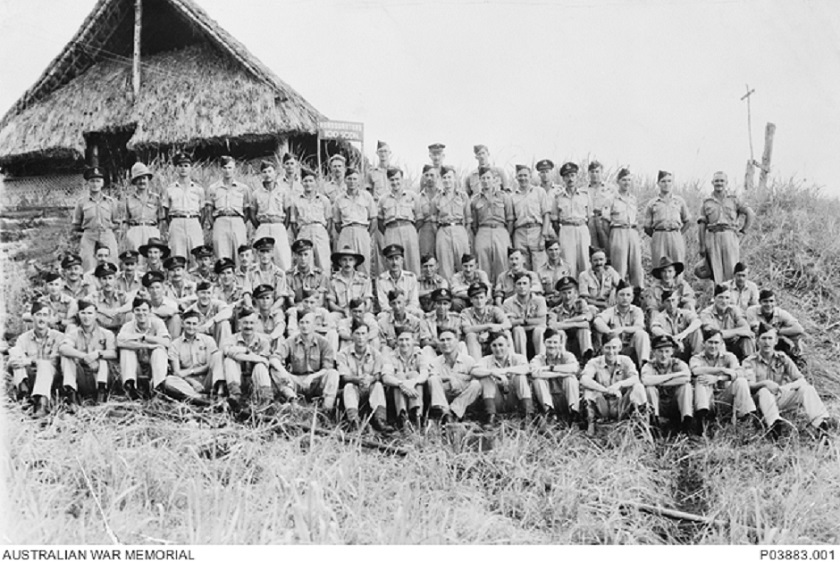 Image: No. 100 Squadron aircrew outside their headquarters hut on Goodenough Island in 1944
In October 1942, while participating in a training exercise off the coast of Townsville, Beaufort A9-26 of the No. 100 Squadron struck the mast of the wrecked SS City of Adelaide in Cockle Bay, Magnetic Island. The aircraft plunged into the shallow water below and the fuselage disintegrated on impact killing three RAAF officers and one US Navy officer aboard. On October 6th 1942 the Squadron conducted its first torpedo strike, with six Beauforts unsuccessfully targeting Japanese naval vessels. Over the following months the squadron conducted a number of dangerous low-level attacks with limited success, although a number of Japanese vessels were damaged or sunk. On January 9th 1943 a convoy returning from Lae was intercepted by six Beauforts off Gasmata. A Japanese cruiser was believed sunk in the action, for the loss of two aircraft.
Flying from bases in eastern New Guinea No. 100 Squadron flew reconnaissance patrols and anti-shipping and bombing missions against the Japanese in the Solomon Islands and New Guinea mainland. Eight aircraft from the squadron participated in the Battle of the Bismarck Sea, during which the squadron conducted a torpedo-bombing mission. It was not successful in sinking any ships in this battle, though, and from March 1943 it operated solely in the level bombing role. Later, in September 1943, the squadron flew anti-submarine patrols in support of amphibious landings around Lae. On October 4th, ten Beauforts made a low-level attack on the Japanese airfield at Gasmata, with three aircraft being shot down. A surfaced submarine was attacked and heavily damaged in St George's Channel on October 18th. The squadron bombed a bridge over the Anwek River in November as part of an air offensive over New Britain and the same month moved to Goodenough Island.
The squadron remained at Goodenough Island until April 1944, when it relocated to Nadzab. This was followed by a further move to Tadji in July 1944. As a level bomber squadron, No. 100 Squadron conducted missions against Japanese facilities throughout New Guinea and surrounding islands during 1944, including the key base at Rabaul.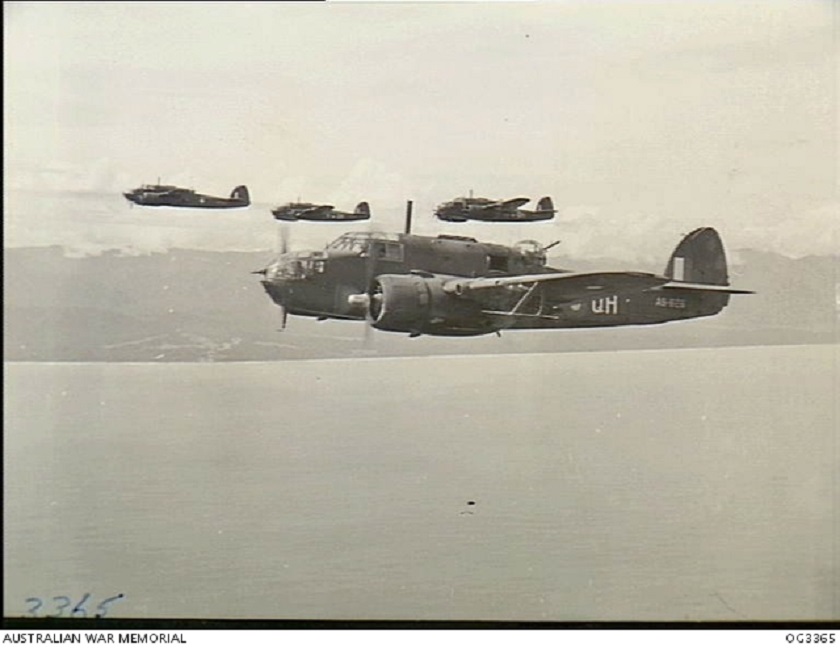 Wewak area, North New Guinea. 1945-01-20. Four Beaufort bomber aircraft of No. 100 Squadron RAAF in flight head down the northern coast of New Guinea with bombs for Japanese installations at Wewak. Aircraft in the foreground is coded QH-X, Serial No. A9-626. The aircraft at extreme left is A9-557 and is now in the Australian War Memorial's collection.

In late 1944 and into 1945, it conducted operations in support of Allied ground operations. In October 1944, a detachment of five aircraft and crews from No. 100 Squadron were sent to reinforce No. 6 Squadron, which had been tasked to support Australian landings on New Britain. Prior to the landings, the Beauforts attacked targets across the Gazelle Peninsula, and then remained on standby to support the Landing at Jacquinot Bay. Later, further operations were flown around Wide Bay. The squadron's attention then turned to support of the 6th Division's campaign in Aitape–Wewak. The squadron continued in this role until the last day of the war, flying its final bombing mission the morning Japan surrendered, on August 15th 1945.
Following the end of hostilities, No. 100 Squadron flew reconnaissance missions and leaflet drops before transferring to Finschafen in March 1946. There it undertook ferrying and courier flights until disbanding on August 19th 1946. Prior to this, the squadron's strength had dwindled as personnel were repatriated back to Australia for demobilisation or transferred to other units for subsequent service with the occupation forces in Japan.
Throughout the war a total of 115 aircrew fatalities were recorded among the squadron's personnel as a result of combat operations.
The RAAF announcing that No. 100 Squadron would be reformed as the Air Force Heritage Squadron, under the Air Force Training Group, ensures the current generation can access and appreciate these great warbirds. The squadron now comprises the RAAF Museum Heritage Flight at RAAF Base Point Cook and the Temora Historic Flight at Temora Aviation Museum.
Ownership of 12 historically significant aircraft was transferred from the Temora Aviation Museum to the RAAF in July 2019 and operated by the RAAF as the Temora Historic Flight. They are maintained by museum staff and pilots are inducted into the RAAF Reserve.
The Air Force Association has congratulated Air Force on its decision to reform No.100 Squadron.
AFA President Carl Schiller said, "Throughout its wartime operations, 115 aircrew from 100 Squadron lost their lives in combat. It seems fitting, its history and title makes it an appropriate choice to be reformed on the 100thAnniversary of the Royal Australian Air Force as a commemorative squadron with an impressive fleet of historic aircraft."
The RAAF Centenary Exhibition is in the Assembly Hall, Ground Floor - Anzac Memorial in Hyde Park
March 15 2021 — March 15 2022.
This exhibition marks the centenary of the Royal Australian Air Force (RAAF). Per Ardua Ad Astra is the RAAF's motto and a literal translation, from the Latin, is: 'through adversity to the stars'. The exhibition spans the century using personal stories of individuals to reveal the broader lived experience of RAAF personnel.
Two years before the outbreak of the Great War Australia began to train military aviators at the Central Flying School as the Australian Flying Corps (AFC), formed on October 23rd 1912.
Military aviation proved its worth during that war and, from the lessons learned, Australian veterans recommended the creation of an air force. In 1921 Australia was among the first nations to create an independent branch of its defence forces dedicated to military aviation.
Over the past century Australian aviators, have proved themselves in the air in war and peace. On the ground Royal Australian Air Force personnel have been innovators in surveillance and detection as well as the logistics and technical support to keep 'planes in the air.
At its height, during the Second World War, the RAAF became the fourth largest air force of any combatant nation.
In the 21st century the RAAF is a state-of-the-art force and a vital part of the tri-service defence of Australia.
Visit the 'Per Ardua Ad Astra' virtual gallery
To find out more about the RAAF's Centenary please visit: airforce2021.airforce.gov.au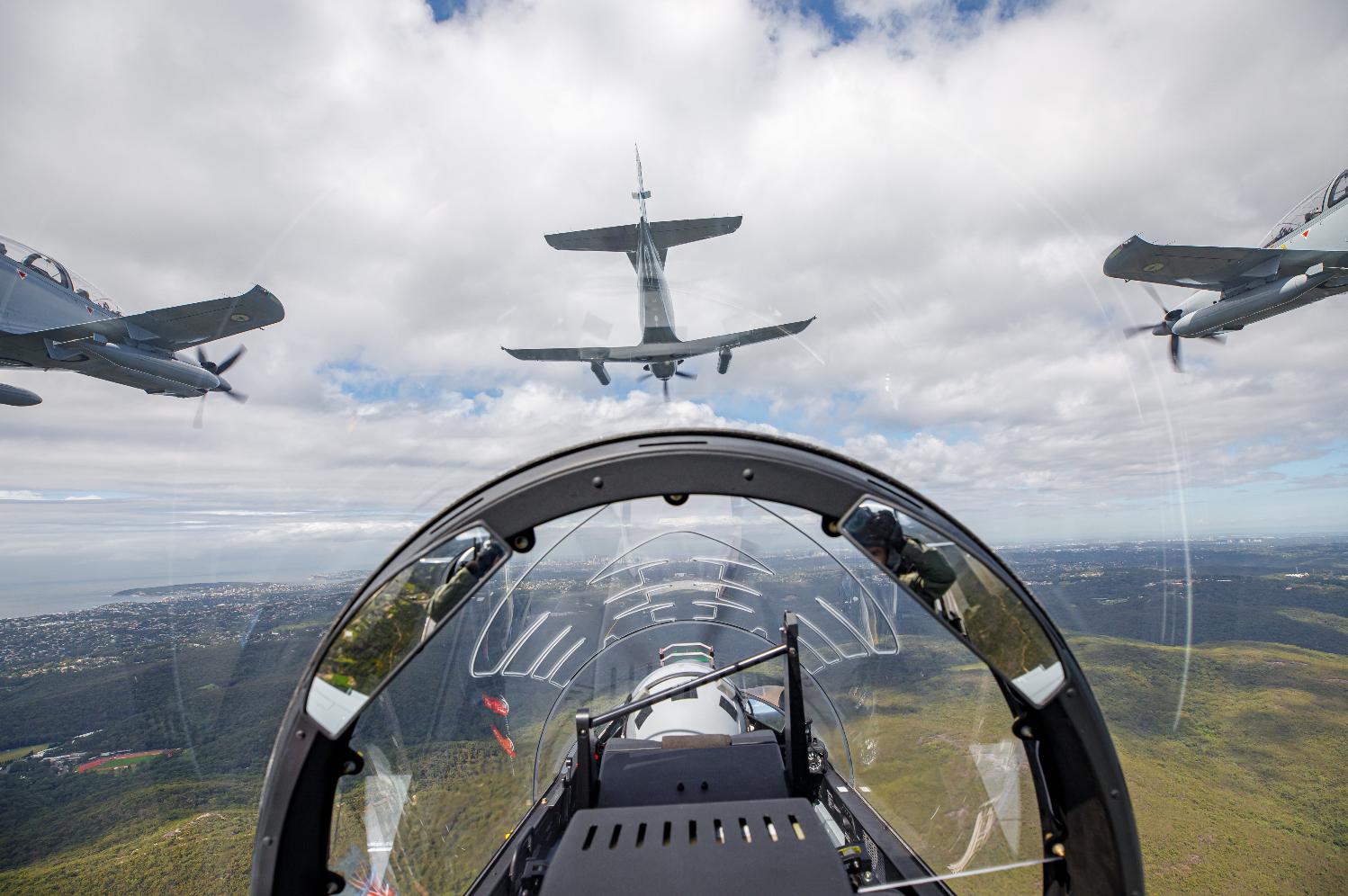 Photo: Pilatus PC-21A aircraft from No. 4 Squadron based at RAAF Base Williamtown turn on final heading to fly in formation over Sydney in support of a Royal Australian Air Force Centenary commemorative service held at the Anzac Memorial in Hyde Park. Photographer: CPL Craig Barrett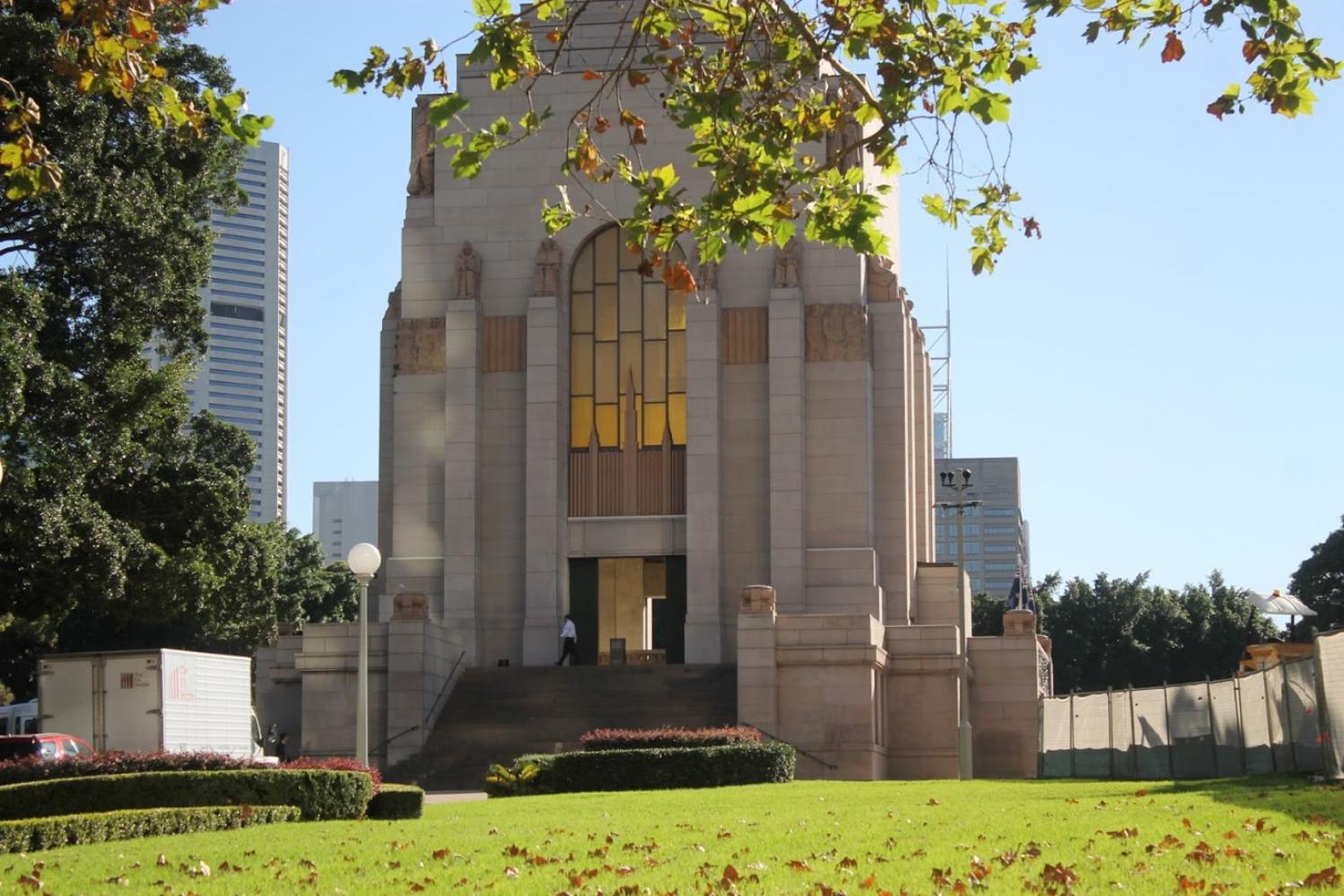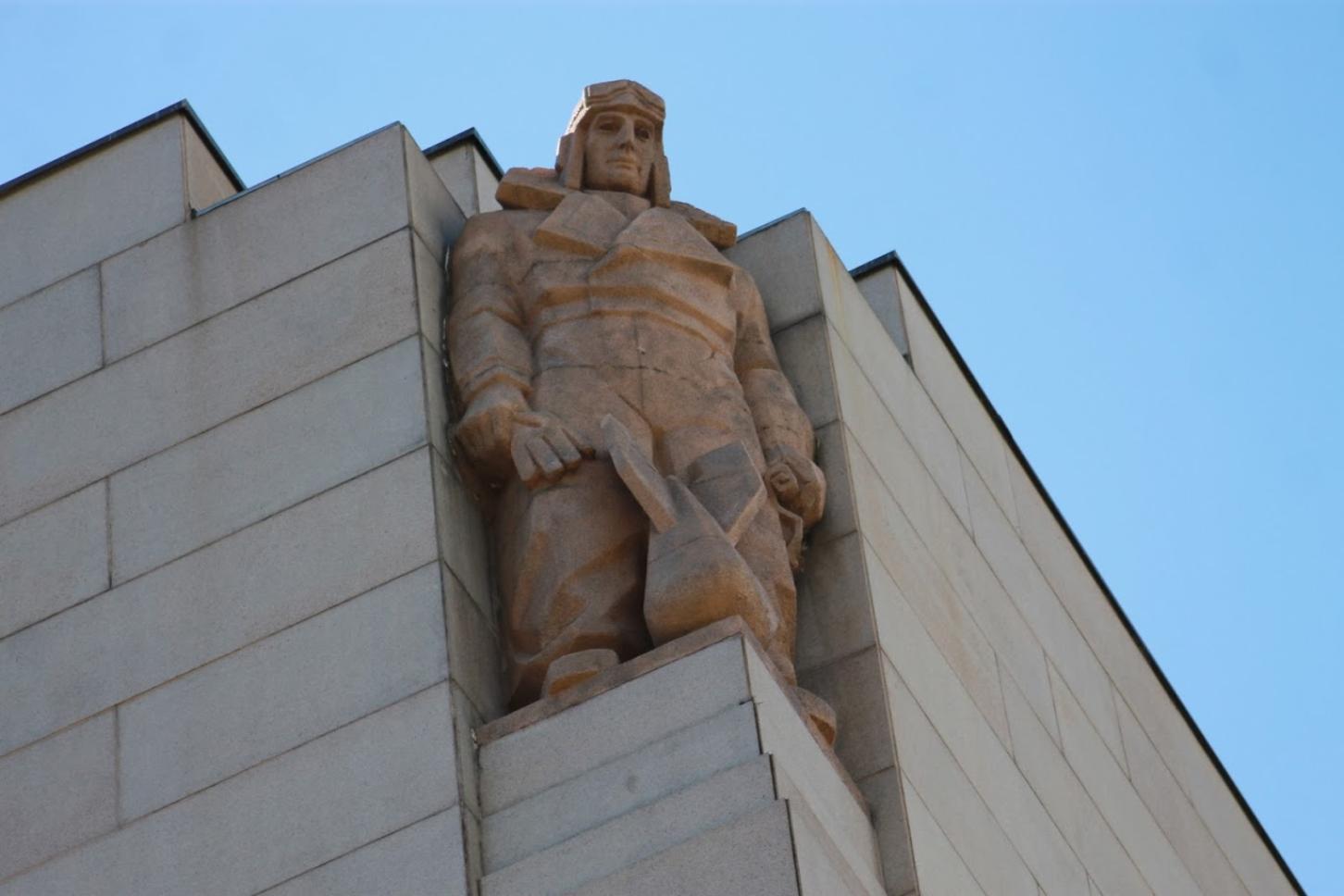 Four standing figures adorn the highest corners of the Anzac Memorial building. They represent each of the four branches of Australian service during the Great War: the naval commander represents the Royal Australian Navy (facing south-east); the infantry lieutenant the Australian Imperial Expeditionary Force (facing north-east), the matron the Australian Army Nursing Service (facing north-west); and the air force officer the Australian Flying Corps (facing south-west)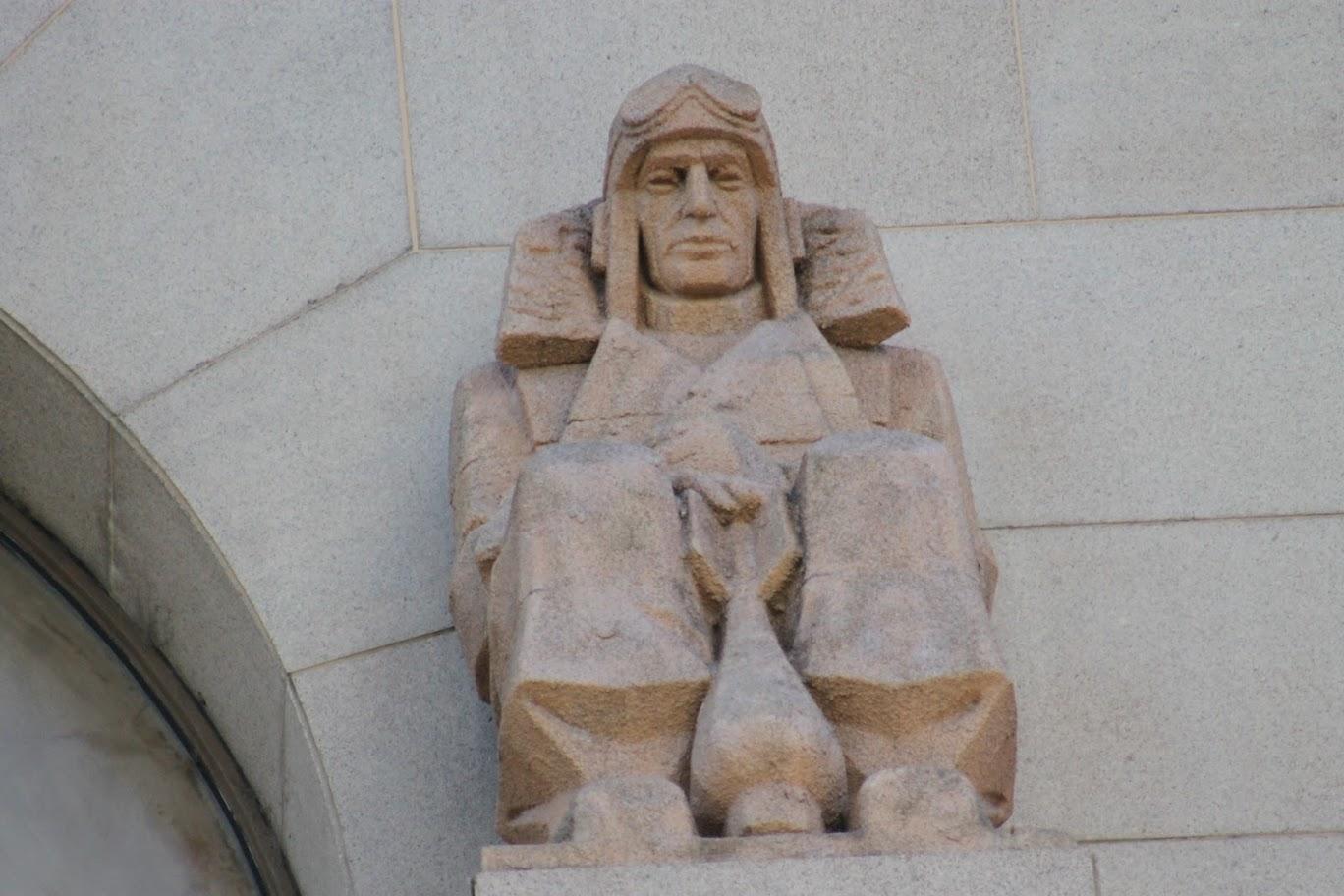 Buttress Sculptues - Rayner Hoff's sixteen seated figures, which represent the various units of the AIF, are positioned at the top of the Memorial building's buttresses. These statues hold the equipment and weaponry relevant to their roles and demonstrate the skills and expertise demonstrated by Australians during the Great War. They were made in Hoff's studio. He would model a clay figure to a third or half life-size and then it would be enlarged, exactly to scale, by his assistants with the aid of a pointing machine. A plaster cast was then made in segments under John Moorfield's supervision and the clay removed from the inside. Thomas Grounds and Sons, a Newtown-based family business, then cast the figures in synthetic stone using a white cement, very fine- grained sand and a pinch of red oxide (to match the pink granite cladding of the building).
Among the 16 Figures are the Aviator - The aviator sits cocooned in his Sidcot flying suit with leather flying helmet and goggles for protection against the cold wind rush in his exposed and primitive aircraft. Between his knees is an air-dropped fragmentation bomb; an early example of a weapon that would change the nature of warfare in the 20th century. The Sidcot flying suit was a one-piece overall designed for aircrew by the pioneering Australian aviator, Sidney Cotton. During the Great War, Australian aviators flew patrols, bombing missions, or provided reconnaissance or aerial artillery spotting.
The Air Force Mechanic - the air force mechanic is operating a portable vice in the workshop at an airfield on the Western Front. Australia may not have had an 'air force' until 1921, but the Australian Imperial Force provided ground staff and aircrew for an Australian Flying Corps (AFC) that numbered four operational squadrons and at least one training squadron by 1918.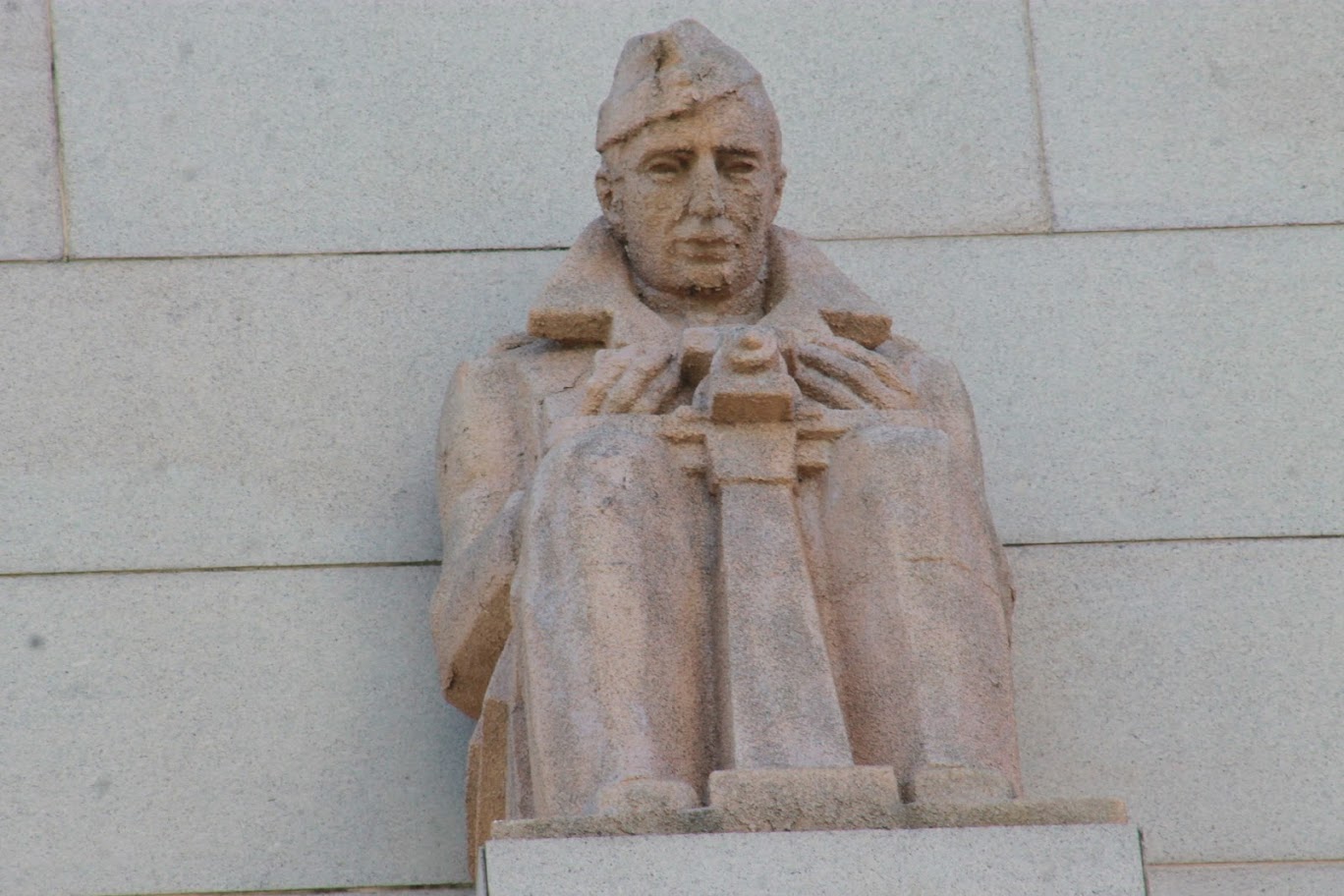 The AFC was equipped with at least a dozen different types of aircraft during the course of the Great War. Most of them biplanes, they were almost universally made of stiffened fabric stretched tight over a timber frame. Flaps and ailerons were operated by tightly strung metal cables, and aircrew sat almost on top of most engines and machine guns. To keep these primitive aeroplanes flying, each squadron required teams of skilled and ingenious mechanics.
Information sourced from: www.anzacmemorial.nsw.gov.au

Photos by A J Guesdon
Some notes from the pages of the past:
Australian Flying Corps. AVIATION SCHOOL TO BE FOUNDED.
The Minister for Defence (Mr. Pearce) some little time ago, acting on the advice of the Air Office, ordered monoplanes and two biplanes. These are expected to arrive next month. A military aviation school will be established at Duntroon, close to the military college. Two aviators have already been appointed; One is an Australian, whilst the other has had Australian experience. Two more aviators have still to be appointed. As soon as all is ready volunteers will be called for from the military establishment to attend an instructional course at Duntroon, which will last about four months. From this school successful members will graduate to the Australian Flying Corps. Three schools will be held each year and regulations are now under consideration for the governing of the new branch of service, and to fix special allowances. Provision will also he made for men who may be the victims of accidents. These four aeroplanes are to form the nucleus of a new establishment which will be increased as thought advisable. Australian Flying Corps. (1912, July 13). The Beverley Times(WA : 1905 - 1977), p. 7. Retrieved from http://nla.gov.au/nla.news-article206507176
AEROPLANE SQUADRON. AUSTRALIAN. FLYING CORPS FORMED.
MELBOURNE. October 23.
Lieut. Harrison, an Australian-born flyer, has been appointed to the Australian Flying Corps, at £400 a year, to the position rendered vacant by the resignation of Lieut. Busteed. Lieut. Harrison is 26 years of age, a single man, and he is described in England as an intrepid "birdman." Lieut. Petre., who has been appointed to the other-position, is a solicitor by profession, 27 years of age, and has had experience in the design, construction and working of aeroplanes. It is expected that the four aeroplanes recently purchased by the defence authorities at £800 will be shipped from England during the next few weeks, and the airmen will probably accompany them.
Official sanction for the formation of the Australian Flying Corps was given today. The unit consist of an "aeroplane squadron" its complete personnel will comprise four officers, seven warrant officers, and sergeants, and 32 mechanics, or a total of 43 men. The corps will form part of the citizen forces, and enrolment, which will be voluntary, is to commence from January 1 next. AEROPLANE SQUADRON. (1912, October 24). The Journal(Adelaide, SA : 1912 - 1923), p. 4. Retrieved from http://nla.gov.au/nla.news-article199899855
AUSTRALIAN FLYING CORPS. INSTRUCTOR'S ARRIVAL. FREEMANTLE. Tuesday
The passengers by the R.M.S Omrah, which arrived today, " included Mr H. Petre, who was recently appointed by the Commonwealth Government as instructor to the military aeroplane corps. When interviewed, he said that France was still a long way ahead of the other nations in aviation matters, but while England was slow she had produced some very fine machines, the War Office aeroplane being regarded as the best in the world. It is these machines That have been ordered by the Commonwealth. Asked whether he thought airmen would succeed in crossing the Atlantic, he said that he thought it very probable, and that the next few years would see it accomplished. Mr Eric Harrison, a colleague of Mr Petre, remained in England to superintend the shipment of the four flying machines which are now on the way out here. AUSTRALIAN FLYING CORPS. (1913, January 8). Mount Alexander Mail (Vic. : 1854 - 1917), p. 2. Retrieved from http://nla.gov.au/nla.news-article200464490
AUSTRALIAN FLYING CORPS. MEN AND MACHINES
Information has been received by the defence authorities to the effect that Lieutenant Eric Harrison took his departure from England for Australia on April 26. In his charge are three of the aeroplanes which were recently purchased by the Commonwealth Government at an average cost of £800 apiece. These will be delivered in Melbourne.
The fourth machine has already been landed in Sydney, but has not been unpacked from the cases, in view of the fact that no definite decision has yet been come to with regard to the site for the aerodrome.
Originally, it was intended that this should be situated within the Federal capital territory, but owing to its altitude the experts have reported unfavourably with regard to that locality. Investigations are now being made in other quarters, and the level lands in the vicinity of Werribee and Altona Bay are being inspected by Lieutenant Petre, the other Commonwealth military airman, who has been in Australia for about two months. AUSTRALIAN FLYING CORPS. (1913, May 10). The Argus(Melbourne, Vic. : 1848 - 1957), p. 18. Retrieved from http://nla.gov.au/nla.news-article10782835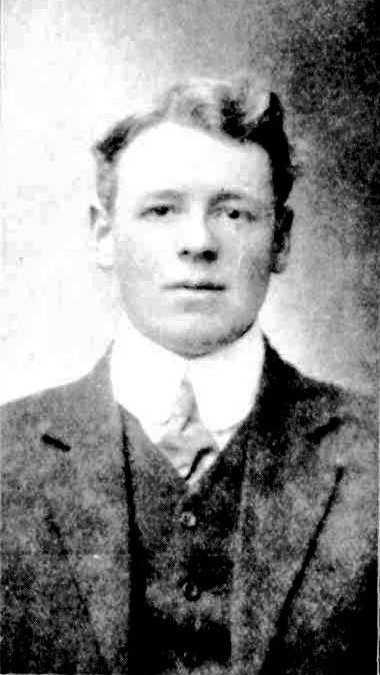 AN AUSTRALIAN AVIATOR.
Lieutenant. Eric Harrison, the Commonwealth aviator, who arrived from England by the Otway recently, is a native of Castlemaine, Victoria, and his career is an example of the success attending grit and enterprise. After spending six years in the cycle and motor business he entered the engineering works of the Tarrant Motor Co.. Melbourne, where he speedily took a good position. During the visit to Australia of Mr. Hammond. Lieut. Harrison and others assisted that aviator in his flights. This experience gave him an impetus towards aviation, and decided to visit England, and learn all about the art, hoping that when the Defence authorities of the Commonwealth established the aviation corps he would have a chance to be "in it" so to speak.
Arriving in England, Lieut. Harrison went at once into the Aeroplane Construction Works of the British and Colonial Aeroplane works at Bristol, where he was appointed foreman of the engine-fitter, and was engaged in the manufacture of the celebrated "Gnome" engines. He had access to all the plans regard to aviation, and spent his spare time in studying them. Subsequently he entered upon his practical flying course, and after a fort-night's practice (on September 1, 1911) he obtained his pilot's certificate and became a member of the Royal Aero Club.
Since then Lieut. Harrison has followed aviation and was one of the instructors at the flying school on Salisbury Plain. He was sent to the Bristol Company to both Spain and Germany to instruct a number of officers in both countries to fly the Bristol machines, and afterwards went through the War office trials. He has also given demonstration with His machines before the various Continental military authorities, during which he made a record flight of 60 miles in 40 minutes at 4,000ft.
During the past five months Lieut. Harrison has been engaged in superintending the construction of the aeroplanes for the Commonwealth, and brings with him three machines and two expert mechanics. Lieut. Harrison is 27 years of age. AN AUSTRALIAN AVIATOR. (1913, June 13). Western Mail(Perth, WA : 1885 - 1954), p. 24. Retrieved from http://nla.gov.au/nla.news-article44872731
Point Cook in Victoria was the place finally settled on for our first military aviation base:
THE AVIATION CORPS.
FIRST OFFICIAL FLIGHTS.B Y OUR SPECIAL REPORTER. POINT COOK, Thursday.
Today the first official flight by the Royal Flying Corps took place. The conditions which prevailed all the afternoon at the Commonwealth aviation ground could not be considered suitable, even though it was the occasion of the first official demonstration before military authorities of what the aeroplane corps is setting out to accomplish. -A thick haze, mostly of dust, enveloped, the aviation fields, and the wind, which was blowing at more than 30 miles an hour, was gusty and choppy. Two flights were successfully made, one by Lieutenant Petre and the other by Lieutenant Harrison, the former using his monoplane, and the latter a Bristol biplane. The machines rose only a few hundred feet, and each of the flights was short.
Mr. Harrison carried Brigadier-General Gordon as a passenger for a short distance, and then, fearing to turn with low-speed engines in such a wind, he alighted, and dropped the Chief of the General Staff, then returned to the hangar alone. A motor car rescued Brigadier-General Gordon from the midst of a field of thistles.
Point Cook is a minor point on the western shore of Port Phillip, about four miles from Werribee. Except for a few isolated farm houses the locality is a deserted one. Plains stretch for miles on either hand. From the point of view of the aviator- the spot is suitable enough, even if a little isolated- and remote. A huge tent is the temporary hangar which has been erected for stabling the two aeroplanes. The other two and later machines have not yet been brought to the aviation ground, as there is no place to house them. The delay in providing this is due to the Home Affairs department holding back the work of erecting permanent hangars for the five aeroplanes that are now owned by the Defence department.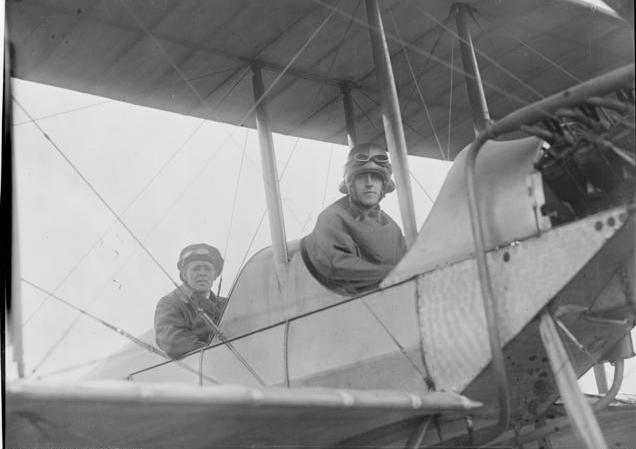 Lieutenants Harrison (left) and Petre (right) in a B.E.2 at Central Flying School, Point Cook, 1914. Courtesy Australian War Memorial, photo Number: A03916
THE OFFICIAL FLIGHTS.
For four or five days the instructors have been testing the machines and getting accustomed to Australian air conditions. They have made a number of flights. Yesterday Lieutenant Harrison, in the Bristol biplane, flew across country towards Sunshine at an altitude of 1000 feet, and Lieutenant Petre flew up the coast to Williamstown in his monoplane. But today has marked the official opening of military flying in the Commonwealth. Both aviators have been anxious that the actual instruction of officers should commence as soon as possible, and are taking every opportunity to make .themselves quite at their ease in their machines. Brigadier-General Gordon, chief of the General Staff, and Major White, director of military operations, arrived from the barracks shortly after 4 o'clock. They had been delayed by the state of the roads, and did not witness the first flight that was made by Lieutenant Petre in his monoplane. This machine is of the Duperdessin type, and the wings are some feet longer than those of the Sopwith biplane that was used by Mr. Hawker. The engine, too, is of a make not familiar to the Australian public, being a three-cylinder Anzani, of 35 horse power, and capable of driving the monoplane at 48 miles an hour, whereas Mr. Hawker's machine has-a speed of 90 miles an hour, and is driven by an 80 horse power engine.
The flight was short, and what aviators describe as "'bumpy," for the strong southerly wind that was blowing at the rate, of over 30 miles an hour did not let the machine make much headway when travelling against it. When turning, the gusts, which came up fiercely, rocked the air craft, and it took all the pilot's skill to keep it steady. After circling round several hundred feet from the ground Lieutenant Petre descended.
Brigadier-General Gordon had now arrived, and was anxious to make the first official flight. He climbed into the seat behind Lieutenant Harrison when the Bristol biplane was wheeled out of the shed.
This type of aeroplane was seen in Australia some years ago, when Mr. Hammond made a series of splendid flights in what is now regarded as an old-fashioned type of machine. The speed of this aeroplane is only 45 miles an hour. It is fitted with a Gnome seven-cylinder engine, of 50 horse-power. These machines in England today on Salisbury plains are used for teaching beginners to fly. They are regarded as fairly safe, though, of course, not "fool proof." There is accommodation for a passenger behind the pilot.
Lieutenant Harrison's biplane was started with the usual twist of the propeller(the aeroplane being driven in this case), and,' rising' as if with difficulty, flew slowly across the ploughed field. It seemed as if in the wind, which was nearly "dead ahead," the weight of two people was too much. When about half a mile distant from the starting point the pilot was seen to be descending, and the machine travelled along the ground amongst high thistles. Brigadier-General Cordon then alighted, and the propeller having been set spinning again by the mechanics, who arrived by motor car, the biplane soared into the air, this time ascending to the height of several hundred feet. Then it flew on steadily, but just as it was crossing a road prior to entering the field where it was to alight, the pilot dived his machine towards earth, but righted it again, and flying within a few feet of the ground, alighted a hundred yards from the hangar. Lieutenant Harrison, speaking of the flight, said the wind was exceedingly choppy. -He had hesitated to tun in the wind with a passenger aboard with so little power available. "It was a rough passage," he went on; "'one of the worst that I have experienced, and when I was crossing the road I was thrown out of my seat; and, I tell you, it took me all my time to scramble back and get control. That was why the machine dipped like it did. When we get the Bristol B.E.- machines out we will have the power, and will be able to do anything in a wind like this."
Further flights had to be postponed, as the wind was increasing in violence. The machines were returned to the hangar, and the military party boarded the motor car and returned to Melbourne. THE AVIATION CORPS. (1914, March 7). Leader (Melbourne, Vic. : 1862 - 1918), p. 39. Retrieved from http://nla.gov.au/nla.news-article89314958
As can be read above, Australia's first 'airmen' all gained their licences from the Royal Aero Club, and founding a similar and affiliated
Aero Club in Australia would have been an obvious next step. The Royal Aero Club stemmed from the Aero Club begun by motor car enthusiast
Frank Hedges Butler
in 1901, a balloonist, violinist and wine merchant of London. Mr. Butler was also one of the first English people to fly with the Wright brothers, on October 13th, 1908: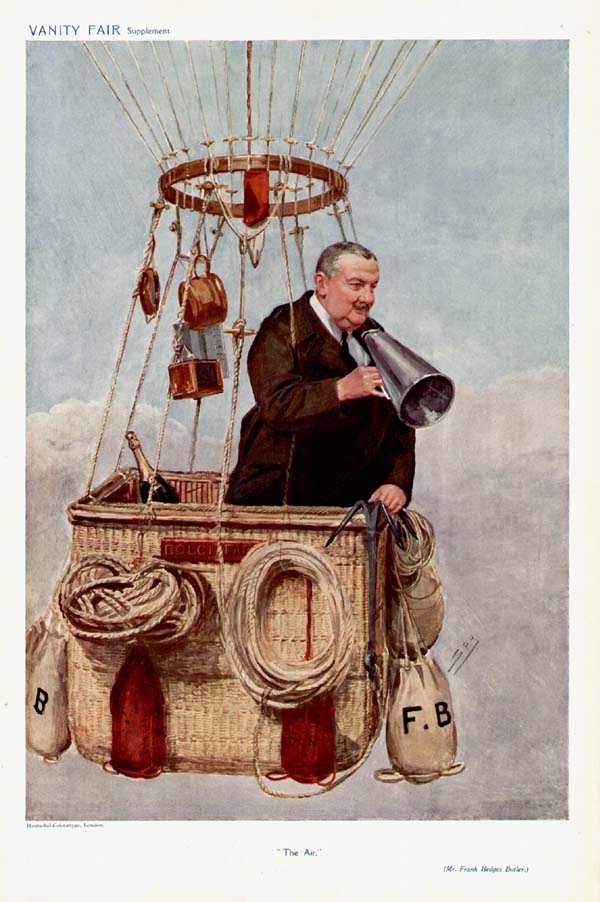 Flying Like a Bird.
Mr. Frank Hedges Butler(founder of the Aero Club of the United Kingdom) describing his impressions of his flight last month with Mr. Wilbur Wright, at Le Mans, France, said : — ' I have just flown the same as the birds. It is like gliding on beautiful water where you can seethe bottom — in perfect security.
Wright feels his levers and looks at his planes like a skipper looks at his sails. In 120 free balloon ascents that I have made, including twice crossing the Channel in the widest and narrowest parts, and once in a dirigible airship, the ' Ville de Paris,' nothing is !more charming than flying.
The first six Englishmen to fly in an aeroplane heavier than air are : —
Mr- Henry Farman, who resides in Paris ; Mr. Fordyce, who resides in Paris'; Hon. C. S. Rolls, son of Lord Llangattock ; Mr Frank Hedges Butler, director of the well-known firm of wine merchants, Regent-street, London, W. ; Major Baden-Powell, brother of General Baden-Powell ; Mr. Griffith Brewer, a member of the Aero Club.' Flying Like a Bird. (1908, November 26). The Macleay Chronicle (Kempsey, NSW : 1899 - 1952), p. 8. Retrieved from http://nla.gov.au/nla.news-article174463809
Right: Caricature of Butler by Leslie Ward from Vanity Fair, December 11, 1907 - Caption reads: "The Air"
WRIGHT AEROPLANE.
London, Sept. 22.
Mr. Wilbur Wright, at Le Mans, France, yesterday, in his aeroplane, flew 66 kilometres (31 miles 672. yards) in one hour 31 minutes 25 seconds, being a record both as to distance and time. Mr. Wright's motor worked without a hitch.
The aeroplane rose over too feet, and when it descended the crowds frantically cheered the aeronaut.
Mr. H. White, the American Ambassador, in congratulating Mr. Wright, remarked, "The American nation may well be proud of you."
WRIGHT AEROPLANE. (1908, September 24). Goulburn Evening Penny Post (NSW : 1881 - 1940), p. 1. Retrieved fromhttp://nla.gov.au/nla.news-article98782649
PROPHET OF THE AIR.
Mr. Frank Hedges Butler, the aeronaut, recalls that nine years ago--on October-13, 1908-describing in a London newspaper his impression of an aeroplane flight with Mr. Wilbur Wright at Le Mans, he made a forecast which, optimistic though it may have seemed then, falls short of the achievements of to-day:
" Lighthouses on land," he said in October, 1908, " will be erected by the Trinity Board to mark the way at night. Lamps on aeroplanes or fliers will be used.
The speed of the smaller planes will be terrific-200miles an hour. Twenty-one miles across the Channel means a very few minutes. Aeroplanes can be made to float on the water and raise themselves. No reason why, if now they can carry equal to three passengers, an aeroplane should not carry more with larger planes and engines." PROPHET OF THE AIR. (1918, January 25). Seymour Express and Goulburn Valley, Avenel, Graytown, Nagambie, Tallarook and Yea Advertiser (Vic. : 1882 - 1891; 1914 - 1918), p. 5. Retrieved from http://nla.gov.au/nla.news-article92149291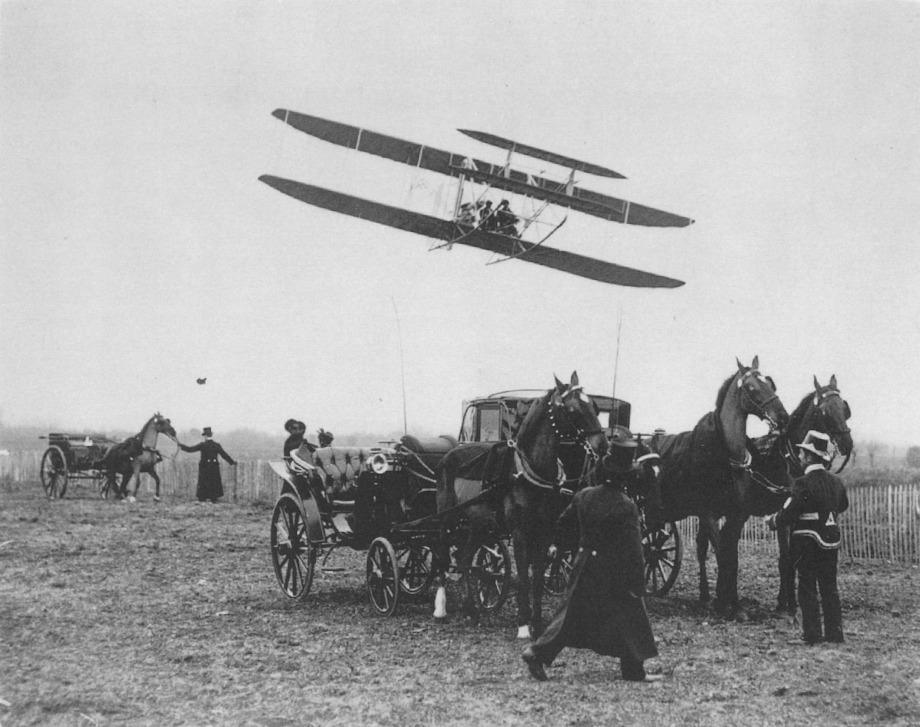 1908 -- People came from all over Europe to watch Wilbur fly. He demonstrates the Flyer for thousands of people that include heads of state, royalty, and the commanders of armies - photo courtesy Wright Brothers Aeroplane Company website
AUSTRALIAN AERO CLUB. INAUGURAL MEETING.
An important step has been made in the advancement of aviation in Australia. In November of last year an Aero Club was formed at Point Cook by the instructors of the Central Flying School, Captain Petre and Lieutenant Harrison and the first officer aviators who had obtained their pilot certificates at the school - Captain T. W. White, Lieutenants R. Williams, D. T. Manwell and G. P. Merz. It was then decided to form an Australian Aero Club to advance the cause of aviation, and to be a controlling body and social club. It was resolved that efforts should be made to conduct the club on lines similar to those of the Royal Aero Club of Great Britain. This club, with the Federation Aeronautiqe Internationale of France and its affiliated bodies controls aviation and grants pilots' certificates throughout the World.
As a result of the decision arrived at the inaugural meeting of the Australian Aero Club was held on Friday night last at the Cafe Francais, when military and civilian aviators and others directly interested met to elect office bearers, and lay down the work to be carried out. Captain H. Petre, who will he leaving shortly in command of the Central Flying Corps, which will proceed to the front with the Indian Army, presided.
On Friday night Lieutenant W. Sheldon of the Royal Australian Field Artillery was elected secretary in place of Captain White, who is leaving, shortly for the front with the Flying Corps. A committee was elected to draw up rules to be placed before the next meeting, which will be held shortly, qualifications for membership fixed, and some new members elected. The members of the committee are as follows - Major E. Harrison, Lieut. E. Harrison, Captain T. W. White Lieuts. Rolfe (R.A.G.A.) G. P Merz and Mr. Reynolds.
It is recognised by the founders or the club that the membership will not be large, but it is expected that the popularity of aviation, as its possibilities become more wide!y known, will tend to awaken greater interest in the science in Australia. At the conclusion of the meeting, Lieut. Eric Harrison proposed the health of Captains Petre and White and wished them a safe return. The toast was duly honoured, and appropriately responded to. AUSTRALIAN AERO CLUB. (1915, April 13). The Argus(Melbourne, Vic. : 1848 - 1957), p. 11. Retrieved from http://nla.gov.au/nla.news-article1509465
AVIATION. Some years ago a number of enthusiasts inaugurated an aviation club, with the object of encouraging the science of aeronautics in Australia. Interest flagged, and want of support and public enthusiasm the association died down. It was on 6th November, 1914, when aviation began to hold the interest even of the ordinary man in the street, that the Australian Aero was established by the instructors of the Central Flying School, Captain Petre and his colleague, Lieutenant E. Harrison. At a meeting held at Point Cook, it was decided to form this club, including among its members, the first officer aviators to obtain their pilot certificates at the flying school. These officers included Captain T.W. White, Lieutenant A. G. P. Merz, Lieutenant R. Williams and Lieutenant D. T. Maxwell. At this little meeting it was agreed that the objects of the Australian Aero Club would be to advance the cause of aviation, and to be a controlling body and social club - run on similar lines as far is possible, as the Royal Aero Club of the United Kingdom.
The inaugural meeting of the Australian Aero Club was held at the Café Francais on Friday evening, -9th April, when a strong attendance of military and civilian aviators, defence representatives and others, met to elect office bearers, and lay out plans of work to be proceeded with by the club. Lieutenant D. Sheldon., of the R.A.F.A., was elected secretary in place of Captain White, who is leaving shortly for the front with the flying corps. Captain H. Petre, who is also leaving very soon in command of the flying corps which will proceed to the front with the Indian army, presided. A committee, including the following, was elected: Major E. Harrison, Mr. Tom Reynolds, Lieutenant E. Harrison, Captain T. D. White, Lieutenant Ralfe and Lieutenant Merz. The committee agreed to draw up rules to be placed before the next meeting, which will be held at an early date. Qualifications for membership were fixed and some new members were elected. At the conclusion of the meeting, Lieutenant Eric Harrison proposed the healths of Captains Petre and White, wishing them both a safe return.AVIATION. (1915, April 17). Leader (Melbourne, Vic. : 1862 - 1918), p. 22 Edition: WEEKLY. Retrieved from http://nla.gov.au/nla.news-article91374796
On August 4th, 1914 Britain declared war on Germany and many young Australians who had gone to England to also become 'airmen' were quickly in amongst the action in France. Aero Clubs, and the great ideas they would aim to take forward were placed on hold.
Mr. Glynn (Minister of External Affairs) received a telegram from the Prime Minister (Mr. Joseph Cook)at about 1 o'clock on Wednesday afternoon stating that official information has been received that war has broken out with Germany. Mr. Cook also stated:— "Australia is now at war."
The Governor-General has received a cable stating that war has broken out between Great Britain and Germany, and also messages expressing appreciation of Australia's offer of an expeditionary force.
The German cargo steamer Pfalz left her berth at Melbourne on Wednesday morning to proceed to sea, but inconsequence of official intervention she had to return to her berth.
LONDON, August 5.
Great Britain is now definitely at war with Germany. In the House of Commons yesterday, Mr. Asquith explained that Great Britain had asked Germany for an explanation of her intentions regarding the neutrality of Belgium, and had given the Berlin Government up to midnight to reply. Apparently the rejoinder was unsatisfactory, for later advices stated that a state of war existed between the two countries, and this was followed by an official declaration of war by Germany. It is stated that the German High Sea Fleet has left Kiel, and is steaming westward. If this be so, an engagement with the British Fleet now patrolling the North Sea, may be momentarily expected. Reports from Stockholm give details of a naval engagement between the Russians and Germans in the Baltic Sea. The Germans engaged the Russian Fleet near the Aland Islands, and the Russians, probably overwhelmed by numbers, were driven back, and have taken refuge in the Gulf of Finland. On land the Czar's forces are reported to have been more successful. Germany has been entered at several points on the eastern frontier, but no big engagements have yet been reported. Severe fighting has occurred between the Austrians and Servians near Belgrade, but Austria is believed to have abandoned her aggressive campaign against the little Kingdom in order to prepare in Galicia for the oncoming of the Russian Armies. There does not appear to have been any really serious fighting so far between the French and Germans, but it is now definitely announced that a German Army has crossed the north-east frontier. WAR BETWEEN ENGLAND AND GERMANY. (1914, August 6 - Thursday).The Advertiser (Adelaide, SA : 1889 - 1931), p. 8. Retrieved from http://nla.gov.au/nla.news-article6428546
A small insight into just one of these early Australian pilots experience in France, a man in his early 20's when this conflict began and who had gained his pilot's licence in 1912:
Australian Aviator. LIEUTENANT CONRAN'S WORK.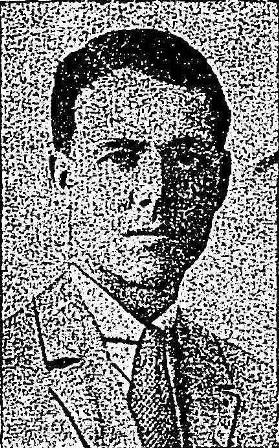 A couple of weeks ago …. it was intimated that Lieutenant Eric Conran, who is at the front with the Royal Flying Corps, had been mentioned in despatches; which, of course, is a very high distinction. Many of the Australian papers printed the officer's name as "Conway," but he is the son of Mr. H. L. Conran, so well known from Queensland to Adelaide, where he resided for many years. Lieutenant Conran visited his native land on furlough a few months prior to the war, and gave an interesting interview on military aviation and flying generally.
Shortly after his return to London, hostilities broke out, and he was sent with his corps to the Allies' lines in France. Now we have received copies of a couple of letters from Lieutenant Conran, which have this peculiar interest, that they are intimate notes struck off hurriedly without the slightest idea of ever seeing print, They give an excellent idea of what our men at the front are doing and thinking about, and this gives them, a value that does not attach to more dramatic-* accounts of various phases of the operations.
Annexed are the letters
"September 28, 1914:
"Very many' thanks for the parcel of socks' and cigarettes and woollen caps— they are topping.- - The weather has been very wet the last week, ruining everyday, but we are all merry and bright, and living very well. We-cook our own dinner; which is nearly always the same—roast chicken; . potatoes, onions, and anything we can pick up. The rain is sometimes rather, unkind, when it puts the fire out just at the time we want to cook. Rice is our strong point. There is a big battle going on to-day, and we can hear the guns having a great time.
"Have seen a great many German prisoners passing through, looking rat .cr' pleased to get away, from war, ic., or anything to do with it. Have seen quite a few lot of country houses. Some are lovely, with beautiful gardens, but they are all empty and everybody has gone away; There is nothing I should like so much as for you to send a woollen waist coat and some cigarettes. Your. Papers arrived all right. Give my love to the family. Am very well indeed. Hope to hear from you soon."
October 1, 1914. . One of our officers is going home, so this is another chance for you to get a letter-quicker than' if I were to post it here. I get your letters all. right, and thank you so much for writing so often. It" is the greatest joy getting your letters, especially after one has been out all day under fire of the Germans All the parcels have arrived, and the parcel of foodstuff 'was excellent," and will be most useful.' Thank you so much for thinking of it. There is one thing we should love you to: send—that is a tin of curry powder. Now for a little news of myself, as you have asked so often..' It is really only in these letters I can say much, and then not so much ns I should like. Your letters are not opened, so you can say what, you like.
"Everything is going on all right, and it is only a matter of time before the Germans are smashed to bits. This battle has been a very long one, and the biggest tattle in the history of the world. Both sides have very strong positions, and it is really an artillery duel. Our men are doing awfully well. - The R.F.C. has made a name for itself, and especially No. ___squadron. The general has sent our colonel a wonderful chit about us. The work is interesting, by seeing; everything that is going on, but it is not so nice, as now the whole time you are over the enemy, they are shelling you hard. The day before yesterday, my machine was under fire for an hour and a-half,. and at one time we counted 35 shells that burst quite close to us,- and when -we came down we found a large piece, of shell had gone through one of the wings, - and' that four bullets-had gone through the other wing. This happens every day, so am getting used to it by now.
"Yesterday I was told to go up behind the enemy's lines, and drop bombs on a railway station. The clouds were very low, so sneaked up to the place where I wanted, to get without getting shot at, but when I came up to the station, to drop 'the bombs, the beasts gave, me a terrible shock with their anti aircraft guns (which we call Archibald).
They frightened ten years out of my life, as I could heat the bursts but could not see the shells.' As I returned I dived into a cloud; and then they fairly shelled the poor cloud, but anyhow I managed to sum up enough courage to come out of the cloud and drop the bombs, with what success I am not too sure, but the bombs
I use for that work are a 25-lb. shell.
"Something must have happened. Then I went off, dropping more bombs on troops and bivouac,' altogether dropping, so must have bagged something. – We know for certain that one of my – bombs killed a lot of men and horses at one place. 'It is a very cruel and terrible thing, but it must be done. ;-The general told me last night, that I was the only one who had gone over the enemy yesterday, and-that I was a very fine performer, so that cheered me up a bit. Today is my day off, so am lying in the sun, enjoying life. I have three days on duty and one off.
"The work is very hard on one really, although one does, not feel it at the time, so one earns a day off. 'As I am writing this, I can see one of our machine's getting a lovely time from "Archibald." Russia is the chief source of the petrol supply. Australian Aviator. (1914, December 11). The Week (Brisbane, Qld. : 1876 - 1934), p. 20. Retrieved from http://nla.gov.au/nla.news-article190530147
Conran was a member of Squadron 3 of the newly formed RAF. Although he was one of the lucky ones to survive WWI he died a few years afterwards from an operation performed:
BIOGRAPHICAL PARTICULARS. MAJOR E. CONRAN.
Major Eric Conran, only son of Mr. H. L. Conran, late of Glenelg, has now a colonel's position at the Central Military Flying School, England. He is drawing colonel's pay, but his youth bars his being gazetted a colonel. BIOGRAPHICAL PARTICULARS. (
1916, July 7
). The Advertiser(Adelaide, SA : 1889 - 1931), p. 8. Retrieved from
http://nla.gov.au/nla.news-article6475528
COLONEL ERIC CONRAN
Private cable advice has been received in Brisbane of the death in London of Colonel Eric Conran, M.C.. member of a well known Queensland family, and who married Miss Minnie Molle of Brisbane. He was thus a nephew of Mr. and Mrs. Adolph Feez, of Yeronga. His father, Mr. Harry Conran was well known on the Peak Downs 30 years ago- Colonel Conran joined up in England with the Imperial army on- the declaration of war, and was soon on service, being probably the first Australian to secure the then newly instituted Military Cross.
During his Flying Corps service he was several times brought down, and on the last occasion sustained a fracture of the skull
. He was a colonel at the end of the war, and died aged about 34 years. Up to the time of his death he was in charge of an important aviation establishment in England. COLONEL ERIC CONRAN. (
1924, January 11
).
The Week
(Brisbane, Qld. : 1876 - 1934), p. 12. Retrieved from
http://nla.gov.au/nla.news-article187186812
On May 23rd, 1919 a New South Wales division of the Aero Club was formed:
A N.S.W. AERO CLUB. The Future of Aviation.
A New South Wales Aero Club has been formed in Sydney by returned members of the Australian Flying Corps and Royal Air Force, and others interested in the future of aviation, commercial and otherwise. The idea is to link up with the Australian Aero Club which was founded in Melbourne in 1915, and which has issued a number of pilot certificates, on the authority of the Royal Aero Club of the United Kingdom, with which it is affiliated.
The following were elected provisional officers of the NSW club:—Chairman, Mr. H. C. Macfie; chairman of the recently formed Aerial Company; hon secretary and treasurer; Mr. Edward J. Hart, managing director of 'Sea, Land, and Air' committee, Lieut. W. Stutt. A.I.F., chief instructor, aviation school Richmond, Lieut,S. H. Harper, A.F.C., Capt. H. G. Watson, D.F.C. Lieut. S. H. Deamer. A.F.C., Lt. Col. P. W. Wood. D.S.O. and bar. M.C.. and Messrs. W. E. Hart and F. Bignold. A N.S.W. AERO CLUB. (1919, May 27). The Farmer and Settler(Sydney, NSW : 1906 - 1957), p. 4. Retrieved from http://nla.gov.au/nla.news-article123326737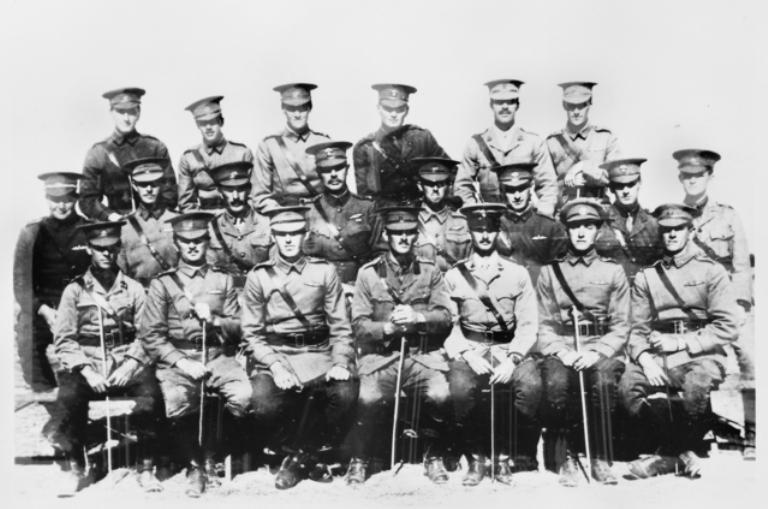 1916. GROUP PORTRAIT OF OFFICERS OF NO. 1 SQUADRON AUSTRALIAN FLYING CORPS (AFC). IDENTIFIED PERSONNEL ARE; (BACK ROW) LIEUTENANTS A. L. MACNAUGHTON; C. J. BROOKES; A. D. BADGERY; C. A. KELLY; S. WOODROW; A. E. GEERE. (CENTRE ROW): LIEUTENANT R. ROSS; CAPTAIN W. SHELDON; MAJOR A. A. BROWN; LT. COLONEL E. H. REYNOLDS; CAPTAIN R. WILLIAMS; LIEUTENANT E. G. ROBERTS; R. S. BROWN; S. J. L. TRELOAR. (FRONT ROW) LIEUTENANTS P. H. MEWLAND; W. E. HART; L. J. WACKETT; CAPTAIN D. V. J. BLAKE; CAPTAIN W. H. ANDERSON; LIEUTENANTS F. H. MCNAMARA and A. MURRAY JONES. Image No.: A04544 courtesy Australian War Memorial
The Beaufort
The Bristol Beaufort (manufacturer designation Type 152) was a British twin-engined torpedo bomber designed by the Bristol Aeroplane Company, and developed from experience gained designing and building the earlier Blenheim light bomber. At least 1,180 Beauforts were built by Bristol and other British manufacturers.
The Australian government's Department of Aircraft Production (DAP) also manufactured variants of the Beaufort. These are often known collectively as the DAP Beaufort. More than 700 Australian-built Beauforts saw service with the Royal Australian Air Force in the South West Pacific theatre, where they were used until the end of the war.
Beauforts first saw service with Royal Air Force Coastal Command and then the Royal Navy Fleet Air Arm from 1940. They were used as torpedo bombers, conventional bombers and mine-layers until 1942, when they were removed from active service and were then used as trainer aircraft until being declared obsolete in 1945. Beauforts also saw considerable action in the Mediterranean; Beaufort squadrons based in Egypt and on Malta helped interdict Axis shipping supplying Rommel's Deutsches Afrikakorps in North Africa.
Although it was designed as a torpedo-bomber, the Beaufort was more often used as a medium day bomber. The Beaufort also flew more hours in training than on operational missions and more were lost through accidents and mechanical failures than were lost to enemy fire. The Beaufort was adapted as a long-range heavy fighter variant called the Beaufighter, which proved to be very successful and many Beaufort units eventually converted to the Beaufighter.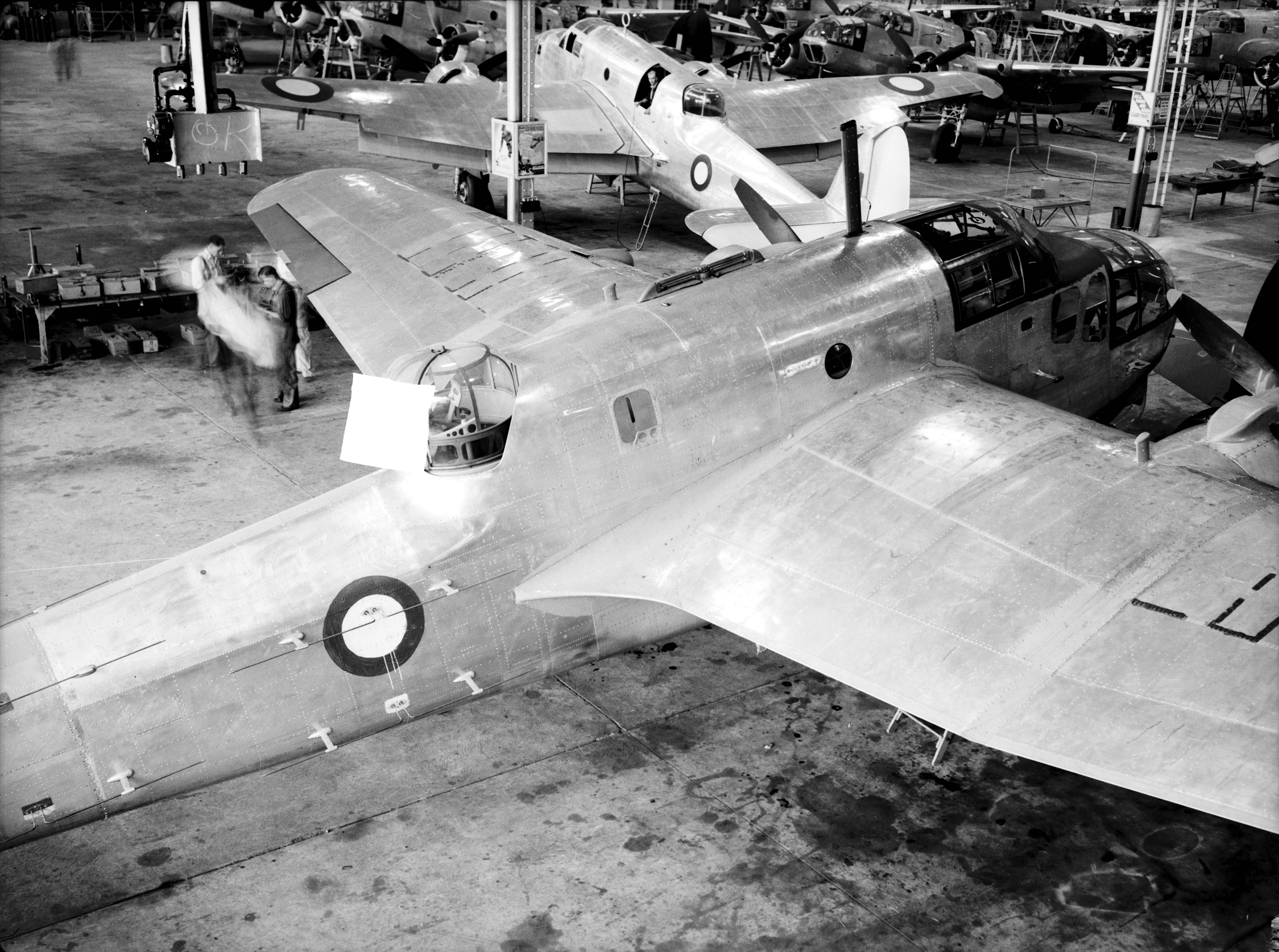 Beauforts being built at the DAP plant in Fisherman's Bend, Melbourne. The ASV radar aerial array on the rear fuselage and a small blue/white Pacific Theatre roundel indicates this is a late Beaufort Mk VIII, circa 1943/1944.United States. Office of War Information. Overseas Picture Division. Washington Division. - This image is available from the United States Library of Congress's Prints and Photographs division under the digital ID fsa.8d29952.