May 31 - June 6, 2020: Issue 452
Surfing NSW & Empty Esky team up for the ultimate surfing road trip in fire impacted areas over the 2020 queens birthday long weekend
Empty Esky has teamed up with Surfing NSW to create travel itineraries for the upcoming Queens Birthday long weekend.
Aiming to assist with the bushfire recovery on the NSW South Coast, the itineraries will promote surf tourism in hope of supporting local business and domestic tourism, as bushfire affected communities return to business.
With COVID-19 restrictions easing on June 1st, it is expected to see an increase of people exploring and getting out of the house.
Due to the horrific summer of bushfires - which impacted regions across New South Wales, north-eastern Victoria and South Australia – domestic tourism took a 4.5 billion dollar loss.
"Surfing and road trips go hand-in-hand and with a coastline like NSW, we couldn't be more excited to develop itineraries for everyone with Surfing NSW to get everyone on the road and have the best long weekend possible," said Empty Esky co-founder, Eleanor Baillieu. "When it was safe to travel in late February, we saw many people flocking to towns to fill their Empty Esky and explore Australia, and now the time has come to do it again. Coronavirus has brought a second challenge to bushfire affected areas and we're really calling on all Australians to do what they can to help these areas recover again."
The Empty Esky campaign is a great way to experience the cultures and flavors of Australia with fresh food, local wine, incredible surf and dazzling scenery found around the country.
Surfing NSW CEO Luke Madden said: "Surfing NSW are proud to introduce Empty Esky's first itinerary and to promote surfing road trips for the June long weekend. You will see two styles of itineraries; one for families and one for a group of friends. It's now time to explore and experience the wave-rich south coast and give back to the communities that have reopened after the bushfires."
1990 World Champion and South Coast local Pam Burridge has put her support behind the cause: "I'd really like to invite everyone back to the NSW South Coast. As you would know, we got hammered by the bushfires in the summertime and we didn't see tourists in the region. Then just before Easter, Australia was struck with Covid-19, so the region has been unable to recover properly. We'd love to welcome you back."
With COVID-19 restrictions easing on June 1st, Australians will be able to leave their homes and go camping, hiking, eat out and stay in accommodation. Empty Esky and Surfing NSW are focused on supporting communities impacted by the fires and encouraging everyone to grab their Empty Esky.
Planning on road-tripping this upcoming long weekend? Ditch the phone. Don't text and drive. #notxtnowrecks
The Empty Esky Surfing NSW itinerary is available online at emptyesky.com.au. For those who can't fill their Esky in person, you can shop online. To learn more about Empty Esky or for updates on various brands online, please visit our website or follow on Instagram, Facebook and Twitter.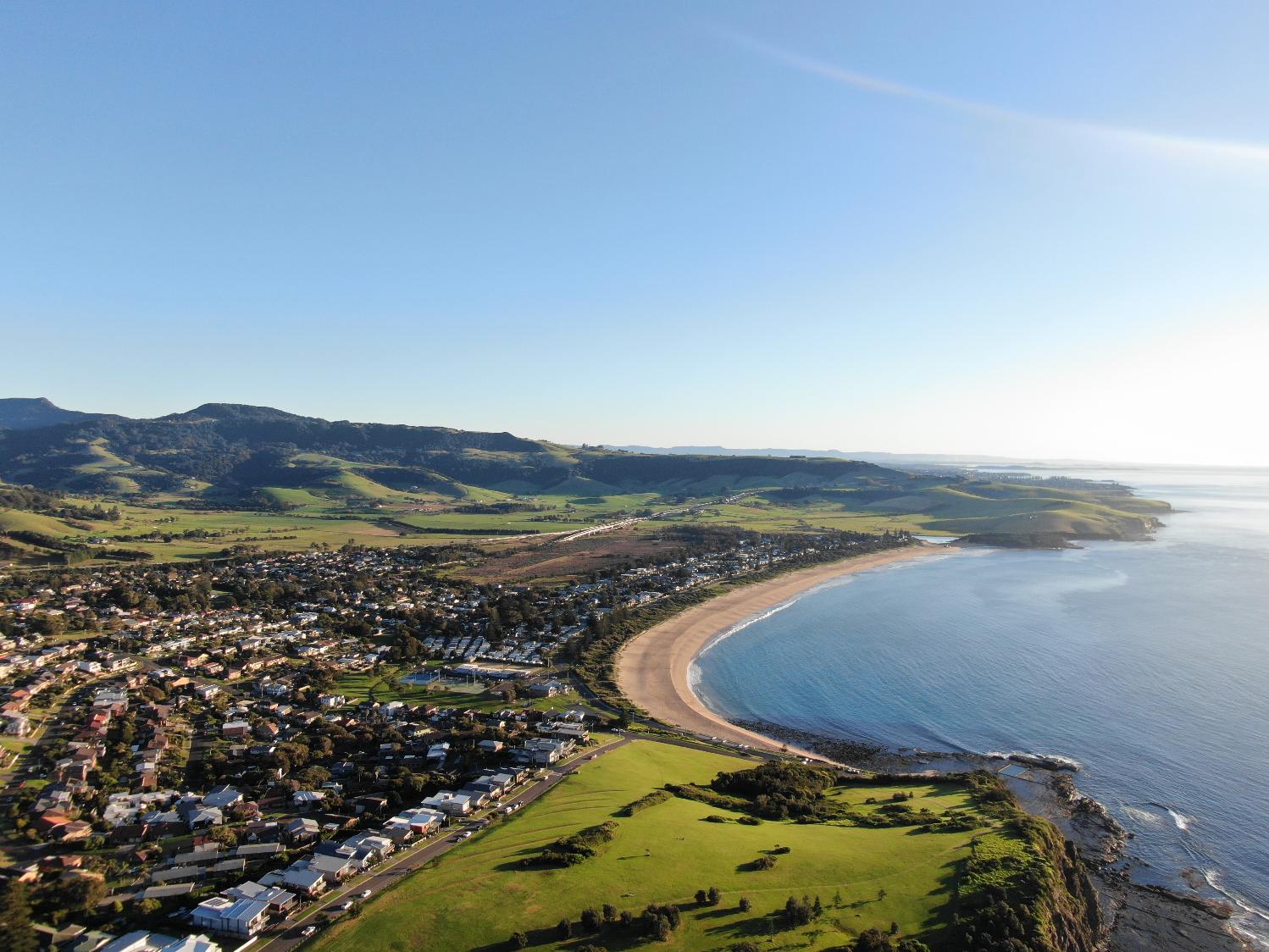 Empty Esky has teamed up with Surfing NSW to create travel itineraries for the upcoming Queens Birthday long weekend. Aiming to assist with the bushfire recovery on the NSW South Coast, the itineraries will promote surf tourism in hope of supporting local businesses as bushfire affected communities return to business. Kiama drone shot by Ethan Smith / Surfing NSW