September 25 - October 1, 2022: Issue 556
Upper House Inquiry's Final Report Into The Privatisation of NSW Bus Services finds this has been a disaster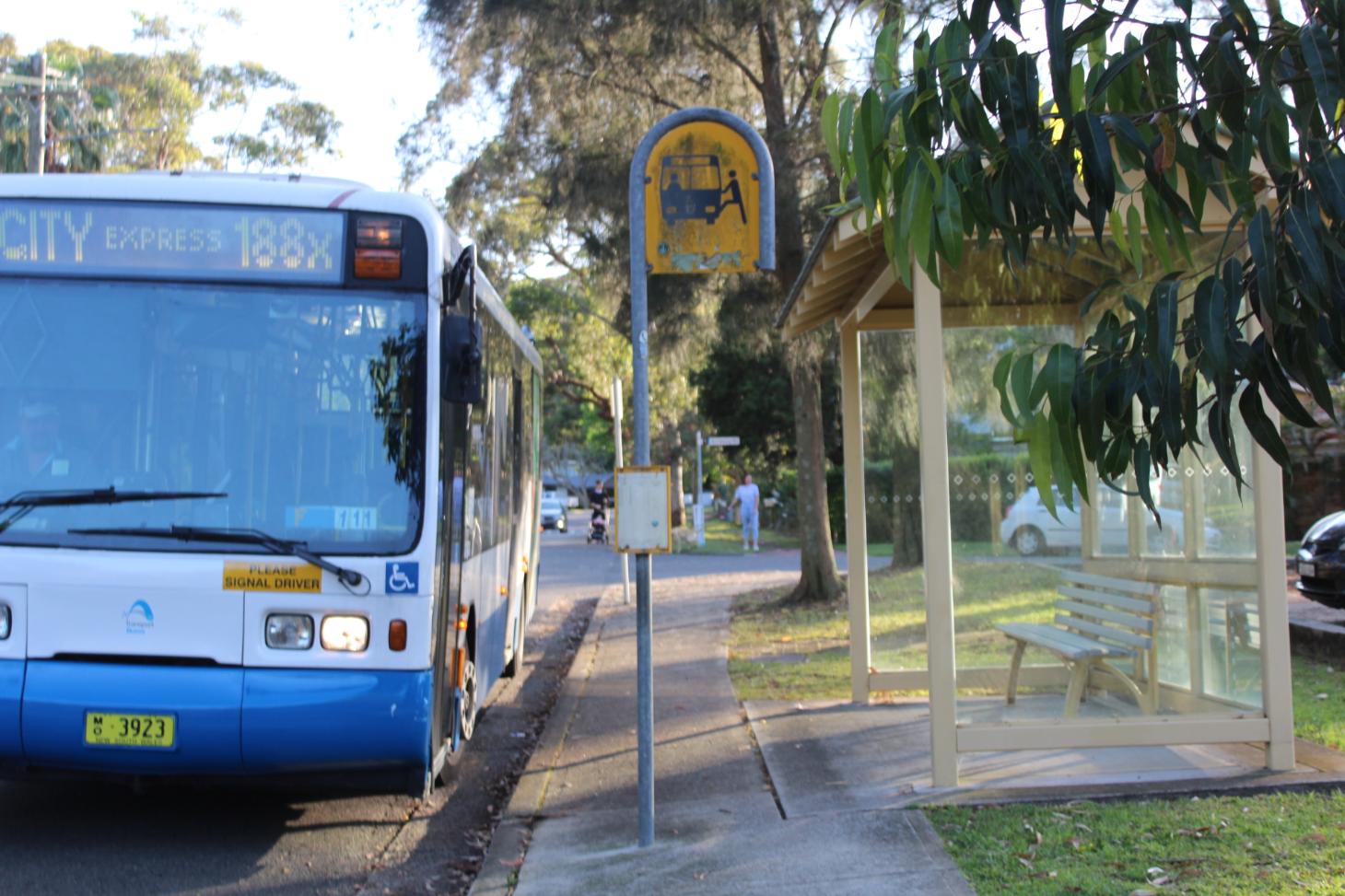 A NSW Parliamentary Inquiry into the Privatisation of bus services in NSW has found this has resulted in more limited service delivery, higher costs for passengers and worse pay and conditions for bus drivers.
Further, the Report states that recent changes to bus services in Sydney and Newcastle, including location of stops, frequency of services and changes to routes, have at times occurred without comprehensive community consultation.
One submission reads; ''Conducting surveys during the height of the Covid-19 pandemic and using these figures to rationalise decisions is false.''

The Report, released September 20th, 2022, recommends that the NSW Government give consideration to taking action to revert bus services to being publicly-owned-and-operated for bus services in the four recently privatised Contract Regions in metropolitan Sydney (Contract Regions 6, 7, 8 and 9) that were previously operated by the State Transit Authority
Region 8 includes bus services on the Lower North Shore and Northern Beaches operated out of Brookvale, Mona Vale and North Sydney depots. Keolis Downer took over the $900 million contract from October 31st 2021.
Since 2017, Keolis Downer has been operating the On Demand public transport service known as Keoride, connecting customers from Palm Beach to North Narrabeen to bus stops on the B-Line. In their submission to the Inquiry Keolis Downer stated this popular service is now part of the permanent transport network for the region and delivers more than 20,000 trips a month. In November 2021 four new fully accessible vehicles were added to the fleet to provide even more accessible journeys to the local community.
Keolis Downer is a joint venture between French company Keolis (51%) and Australian owned Downer (49%).

The Inquiry also found that the promised direct route to the Northern Beaches Hospital is not in place for those north of Dee Why. At present people seeking to access care via the buses must travel on Route 199 to Dee Why and then transfer to the Route 160X to Chatswood. A commute of around an hour and a half and then a 240metre walk from the closest bus stop. Seniors state this makes accessing health care too hard for them.
One 80 year old using the 144 Route from Manly to Chatswood found the driver drove straight past him, despite the bus being nearly empty and his signalling he needed to board. The same gentleman found that routes he had previously used had been deleted 'without consultation' effectively isolating him.
His experience is not a random one.
Route changes to those who live atop Bilgola Plateau have also impacted on those who travel to school or commute, necessitating either using the On Demand service or a hike of kilometres. Those at Clareville have similarly stated they are now 'cut off' as well, especially those who do not have private transport to fall back on.
Pittwater Councillor Miranda Korzy said the report's findings tallied with the experiences of Pittwater residents.
"In the lead up to this privatisation, as the government pruned less profitable routes to make Area 8 services attractive to investors, many of us lost local bus services as well as city expresses," Ms Korzy said.
"That means we must now first travel to a 'hub', incurring higher costs and longer travel times as well as creating pressure on parking around B-line bus routes.
"The state government needs to accelerate its current plan to replace all diesel and CNG (gas) buses by 2035 in Sydney, and ensure services on the quieter, zero emissions fleet are run by a government agency in the public interest - rather than for private profit."
Greens candidate for Wakehurst at next year's state election, Ethan Hrnjak, welcomed the review findings.
"Since the privatisation of bus services across Wakehurst and the Northern Beaches, local residents have seen regular bus cancellations, alterations of routes that hinder the mobility of older people and a distinct failure to maintain the standard of service observed prior to the privatisation," Mr Hrnjak said.
"In some cases, people are waiting hours for the bus to show up, only to find that the entire route schedule for the day has been cancelled due to driver shortages and a prioritisation of staffing school bus routes over regularly scheduled services.
"Our local residents deserve reliable, publicly owned and sustainable transportation, because experience has demonstrated that we cannot trust the private sector with our critical infrastructure."
Curl Curl Greens Councillor Kristyn Glanville emphasised the failings of the privatisation model.
"Public transport is a public good, and our local buses should be run to put the community's needs first, not run to maximise private profits for multinational corporations based out of France or Singapore," Ms Glanville said.
"While the state government may call this 'franchising', the community sees it for what it is - privatisation of an essential service.
"Just like the State Government has flogged off the local hospitals, poles and wires, and ferries, to corporate investors and multinationals, pretty soon there won't be anything left of our area for the state government to sell off or outsource for offshore profits."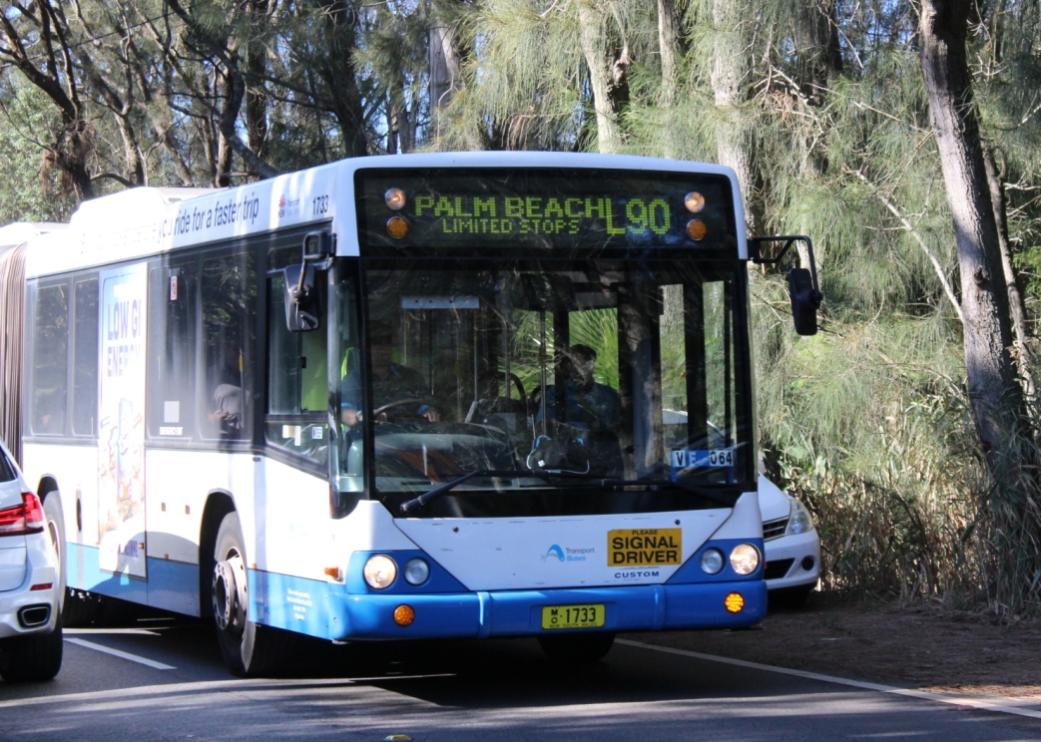 Ms Abigail Boyd MLC, Chair of the Committee, said 'The findings of this report are clear - the privatisation of our bus services has been a disaster and it's the public and workers paying the price.
'There has been a continual degradation of services following privatisation, and workers and the community are furious.
Ms Boyd continued, 'The people of New South Wales deserve accessible, affordable and reliable public bus services. They have a right to expect that the NSW Government will deliver this public service not just to make a profit, but because it's the right thing for government to do – to empower community mobility and equity.'
'The community and many dedicated bus drivers who worked for the NSW Government's bus operator, the State Transit Authority, have been let down by the government's decision to cease operating any bus services and contract out this responsibility to the private sector. This inquiry has taken a critical lens to the transfer of bus services in metropolitan and outer-metropolitan Sydney from the State Transit Authority to private bus operators, most of which are large and multinational companies. The areas which have in recent years moved from public to private hands are Sydney's Eastern Suburbs, North Shore, Northwest, Northern Beaches and Inner West, and Newcastle.'
"The fact is this government doesn't see their role as providing basic services for the people of this state," Ms Boyd said in a statement.
"For a short-term sugar hit to the budget, they sold the public out, and they've trapped us into restrictive contracts that will take years for future governments to unpick."
Ms Boyd added, 'The NSW Government's objective to cut operational costs and the private operators' objective to make a profit has come at the expense of effective and reliable bus services for the public, with a dramatic cut in bus services occurring across various regions. In addition, fair and equitable pay and working conditions for bus drivers have been compromised and some have been subjected to poor, and sometimes unsafe, working environments.'
There is a strong case for bus services to revert to government operation. The headline recommendation of this report is that the committee calls on the NSW Government to consider taking action to bring public bus services in the four recently privatised Contract Regions in metropolitan Sydney which were formerly operated by the State Transit Authority, as well as bus services delivered under the integrated public service contract for Newcastle, back into the operation, control and ownership of the NSW Government. In the meantime, the committee also makes several recommendations for significant changes to Transport for NSW's bus privatisation model.
In addition, to improve bus drivers' working conditions, the committee calls on the NSW Government to lead, in partnership with relevant unions, the development and introduction of contractually-protected, industry-wide minimum pay and employment conditions.
Lastly, this report also considers the progress made by the NSW Government in the transition of the bus fleet to zero emissions buses. The NSW Government has important responsibilities to ensure that the roll out is accelerated, it procures and has ownership of this technology and assets, and that the transition fosters market diversity rather than favouring larger and multinational companies.
Findings of the report included:
The recent privatisation of bus services has not resulted in any real market competition because the competition occurs only at the tender phase after which time the market for a particular area is monopolised albeit regulated. This creates a potential situation where the market can be characterised as more of an oligopoly than a free market and in those circumstances does not result in the best service for the travelling public. Under public ownership the benefits of such monopoly control can be passed on directly to the public through low fares and increased service provision and direct accountability.
The privatisation of bus services in Sydney and Newcastle have resulted in more limited service delivery, higher costs for passengers and worse pay and conditions for bus drivers.
The report made a number of recommendations including:
That the NSW Government give consideration to taking action to revert bus services to being publicly-owned-and-operated for ... bus services in the four recently privatised Contract Regions in metropolitan Sydney (Contract Regions 6, 7, 8 and 9) that were previously operated by the State Transit Authority.
That the NSW Government, in partnership with relevant unions, stakeholders and private bus operators, introduce industry-wide minimum pay and employment conditions which are applied to
the bus industry throughout NSW and are inserted into contracts and are considered central to the competitive tender process.
That the NSW Government accelerate the transition to zero emissions buses in New South Wales and provide the required leadership and support regarding procurement and funding to the industry so as to retain a diversity of operators and sufficient competition in the market.
Information about the inquiry, including the committee's report, is available here: https://www.parliament.nsw.gov.au/committees/inquiries/Pages/inquiry-details.aspx?pk=2858