June 9 - 15, 2019: Issue 408

Pittwater's Great Outdoors - For World Environment Day And World Oceans Day
Both World Environment Day(June 5th) and World Oceans Day (June 8th) have fallen this week, two days close to many resident's hearts. This year the theme for WED was 'beat air pollution'.
This year's celebrations, held under the theme 'Beat Air Pollution', called upon people to explore renewable energy and green technologies, and improve air quality in cities and regions across the world. More than 6 billion people – one-third of them children – regularly breathe air that is so polluted it puts their health and well-being at risk.
Spearheaded by China, the official host of the global World Environment Day celebrations, UN Environment's campaign to #BeatAirPollution culminated into a record number of registered events and commitments.
"Protecting our blue skies may be difficult, but our future relies on it," Joyce Msuya, acting Executive Director of UN Environment, said during the global celebrations in Hangzhou. "And they are our blue skies. It doesn't matter if you're in Beijing or Beirut, when we look up we see the same sky. And I think when we look to China, we see many examples of how to protect it."
Over the past decade, the Chinese government has taken drastic measures to limit air pollution in its biggest cities, bringing back blue skies in Beijing, Shanghai and other megacities, benefiting the health of millions.
By implementing far-reaching measures at the national- and state-level government, such as 100 per cent electric public transportation, curtailing outputs from factories and allocating more than US$10 billion to address air quality, several cities saw the concentration of PM 2.5 drop dramatically.
In the weeks leading up to World Environment Day, photos and videos of people on every continent covering the lower half of their faces with masks, scarfs, their hands or even flowers, food, and clothing flooded social media channels.
Each image, accompanied by the hashtag #BeatAirPollution, came with a call for global action and a personal pledge to make individual lifestyle changes to reduce air pollution such as swapping car rides for bike rides, reducing meat intake or powering down electronic equipment when not in use.
"Today, we face an equally urgent crisis. It is time to act decisively," UN Secretary-General António Guterres said in his official message for World Environment Day. "My message to governments is clear: tax pollution; end fossil fuel subsidies; and stop building new coal plants. We need a green economy not a grey economy."
World Oceans Day 2019 had a UN focus on Gender and the Oceans - which encompasses striving to build greater ocean and gender literacy, and to discover possible ways to promote gender equality in ocean-related activities such as marine scientific research, fisheries, labour at sea, migration by sea and human trafficking, as well as policy-making and management.
This year, the President of the General Assembly launched 'Play It Out', a global campaign against plastic pollution. Decades of overuse and a surge in single-use plastics has led to a global environmental catastrophe. Today, 13,000,000 tonnes of plastic leak into the ocean every year, what among other damage, kill 100,000 marine animals annually. While most plastics are expected to remain intact for decades or centuries after use, those that do erode end up as micro-plastics, consumed by fish and other marine wildlife, quickly making their way into the global food chain.
From plastic straws to plastic bags, we all are at the frontline of efforts to #BeatPlasticPollution.
Coordinated By the UN Office of Legal Affairs, the Division for Ocean Affairs and the Law of the Sea, the 2019 finalists of the UN WOD Photo Competition were announced at the UN celebration on Friday, June 7th.
Locally Living Ocean members and volunteers conducted a micoplastics collection at Palm Beach. Living Ocean has partnered with AusMap in what is the first National Citizen Science Project. A typical survey lasts 3 hours and LO members and volunteers follow a strict peer review guideline to identify and log samples from a random sample along a high tide wash zone on beaches and waterways. As mentioned we are concentrating on specific Northern Beaches and Pittwater sites.
At each location they survey an area 5m x 150m along the last high tide line. Within this area they sample 3 small areas randomly chosen areas. They also log the macro plastic and waste within this area and submit to the Tangaroa Marine debris database for comparison purposes.
​Volunteers are always welcome. Visit HERE to find out more.
World Oceans Day occurs on June 8th each year to remind everyone of the major role the oceans have in everyday life. They are the lungs of our planet, providing most of the oxygen we breathe. The purpose of the Day is to inform the public of the impact of human actions on the ocean, develop a worldwide movement of citizens for the ocean, and mobilise and unite the world's population on a project for the sustainable management of the world's oceans. They are a major source of food and medicines and a critical part of the biosphere. In the end, it is a day to celebrate together the beauty, the wealth and the promise of the ocean.
This Issue, to celebrate the focus of these two annual events, some great photos taken on what was the first official week of Winter, replete with snow in the Blue Mountains, big seas earlier in the week, a Bird Walk given by the Pittwater Natural Heritage Association, and a splash of sun midweek.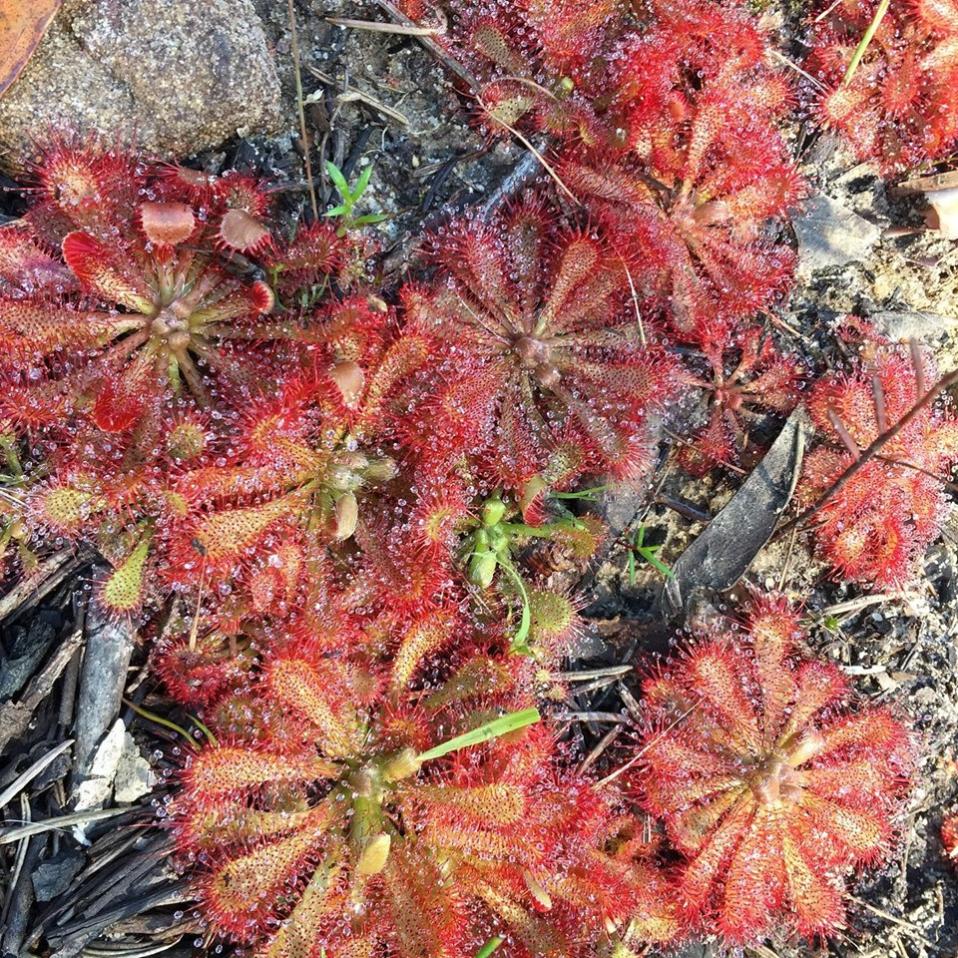 Sundew, Drosera spatulata along Chiltern Track Ingleside. PNHA photo, Sunday June 2nd.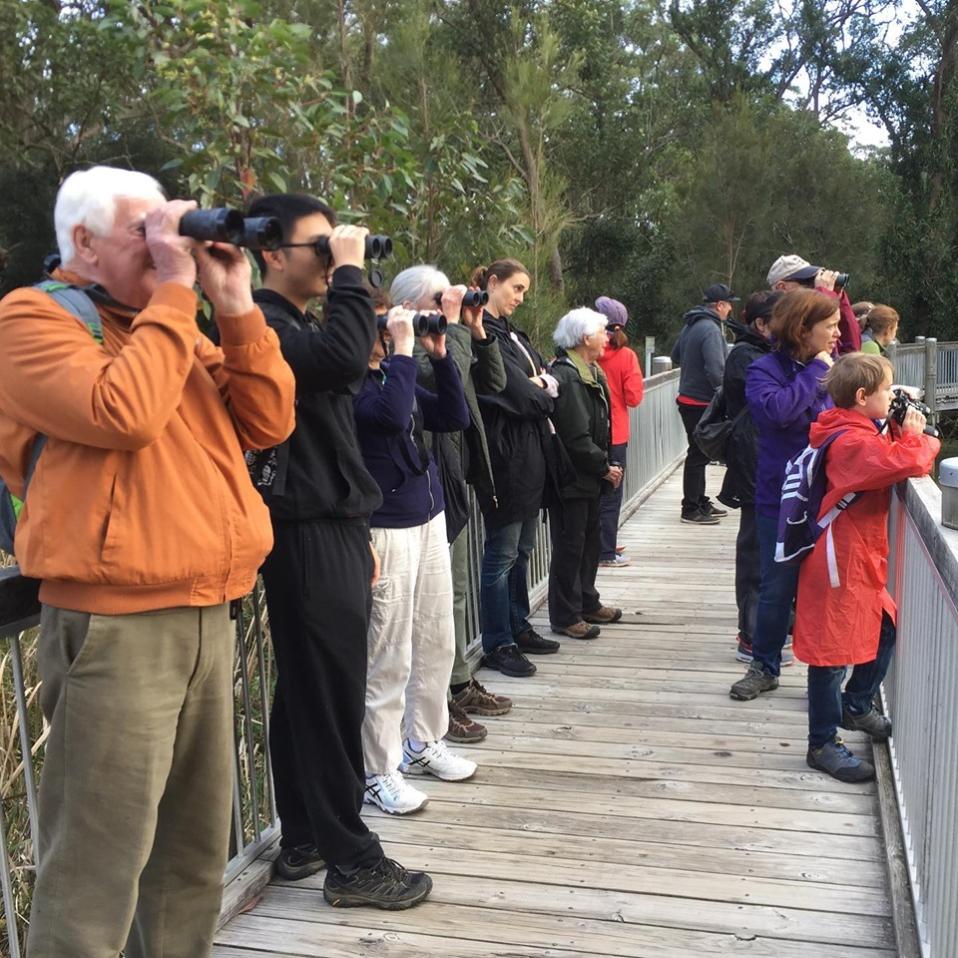 Sunday June 2nd, PNHA Bird Walk and Talk - PNHA photo
So many birds, and swamp wallabies, in Warriewood Wetland on our guided bird walk this morning. Still mild weather really helps us find birds, and so we did, 37 species in all. Our group included two young boys, bird conservationists of the future, we hope.
We were surprised to see several Royal Spoonbills foraging out in the open and flying about – an unusually close view for us. We watched one sweep its sensitive broadtipped bill swiftly from side to searching by feel for invertebrate prey.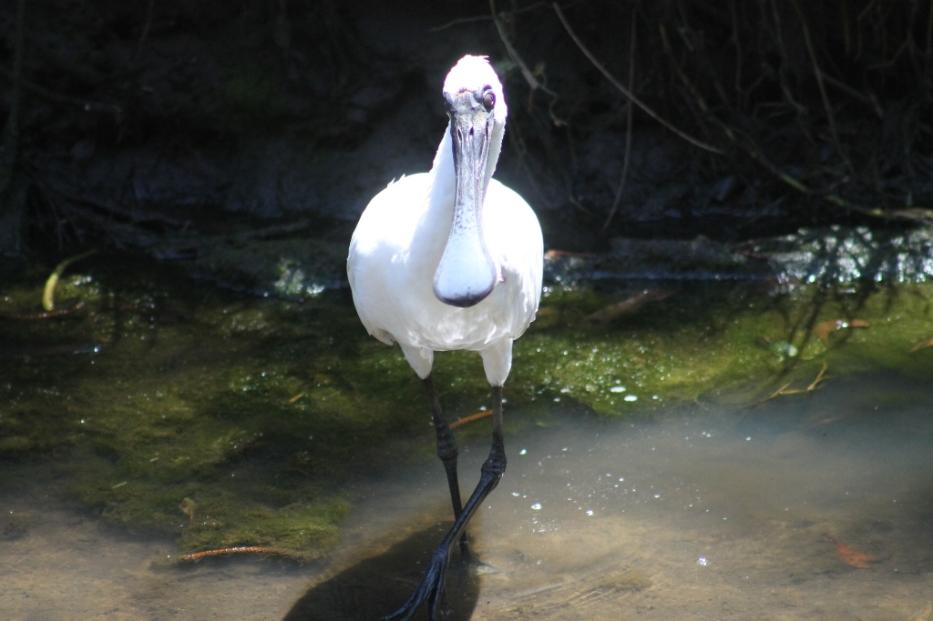 Royal Spoonbill - photo by AJG
Another highlight was a pair of Rose Robins, near the Jim Rivett walk on the western side of Garden St.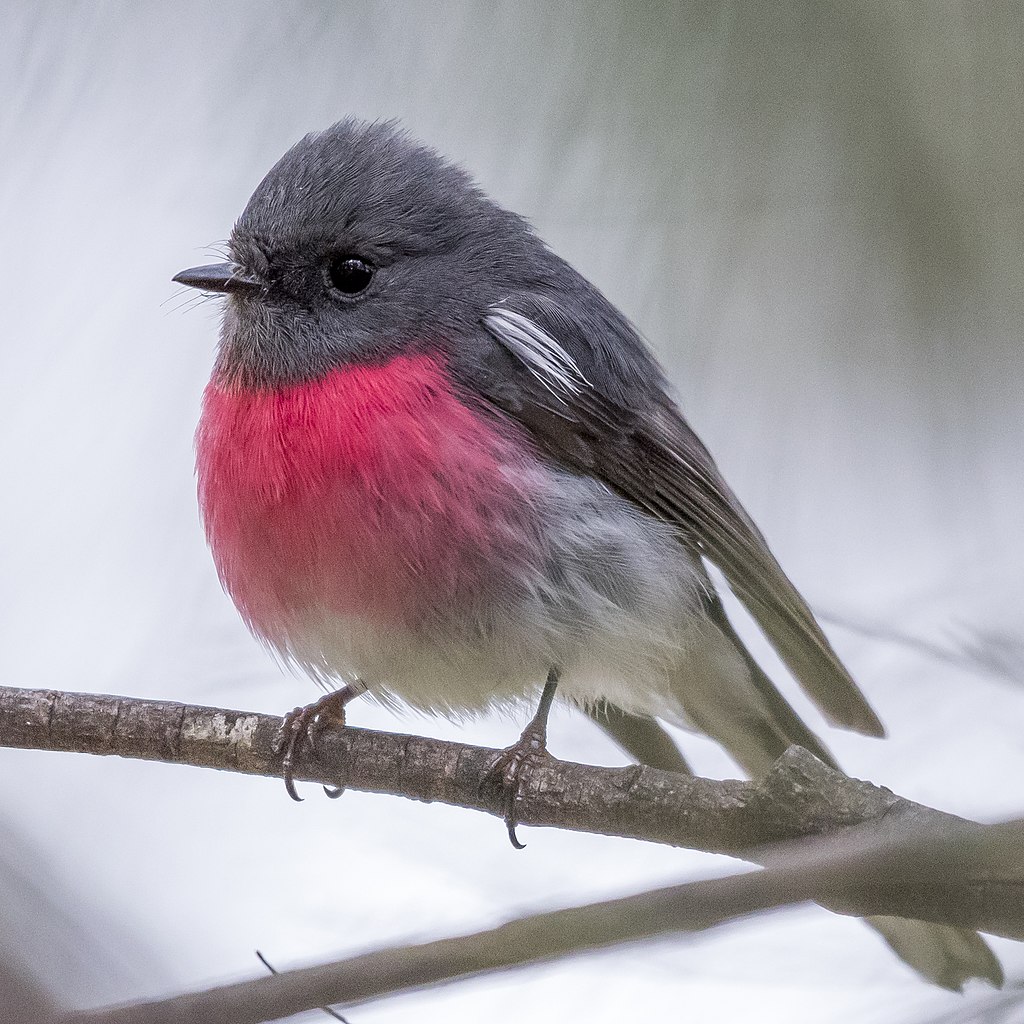 Male Rose Robin - photo by Gunjan Pandey

Narrabeen Headland and Turimetta Beach - photo by Joe Mills
Pre And During First Storm Of Winter 2019
Joe Mills reports that at Narrabeen and Warriewood it has been very cold and stormy and wet over the past few days.
" Had everything on, including the beanie. I was amazed to see about 6 surfers at Warriewood Beach southern end, taking on the point break during a lull in the rain. The waves were about 3 metres tall."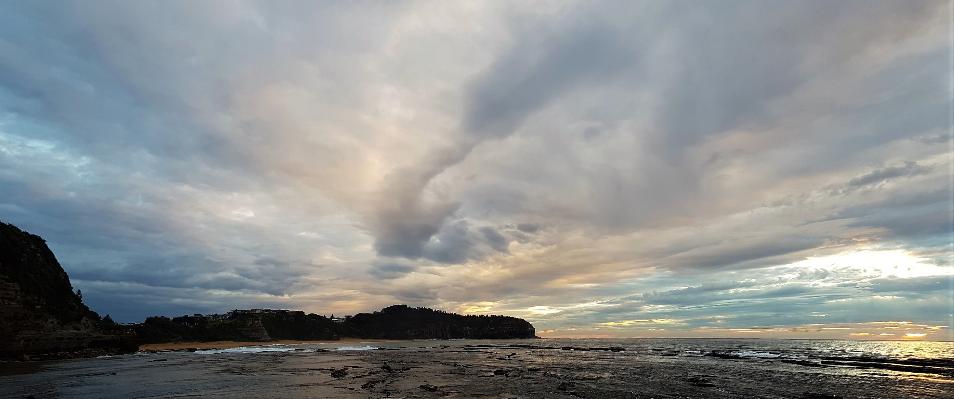 June 3rd - before the storm - photo by Joe Mills

June 4th - taken during the storm - photo by Joe Mills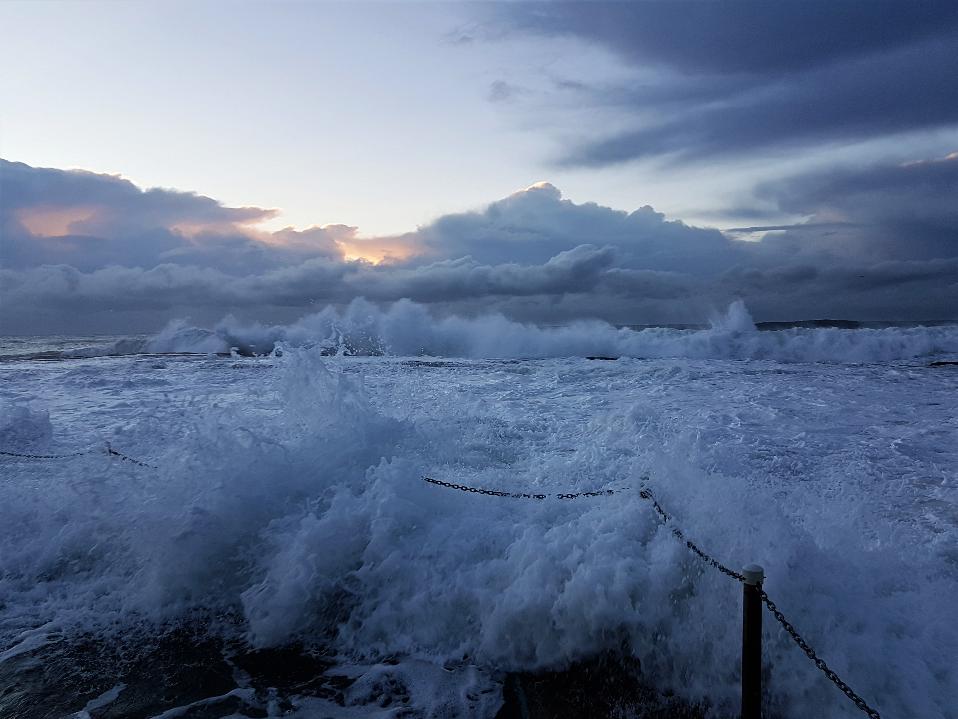 June 4th - taken during the storm -
photo by Joe Mills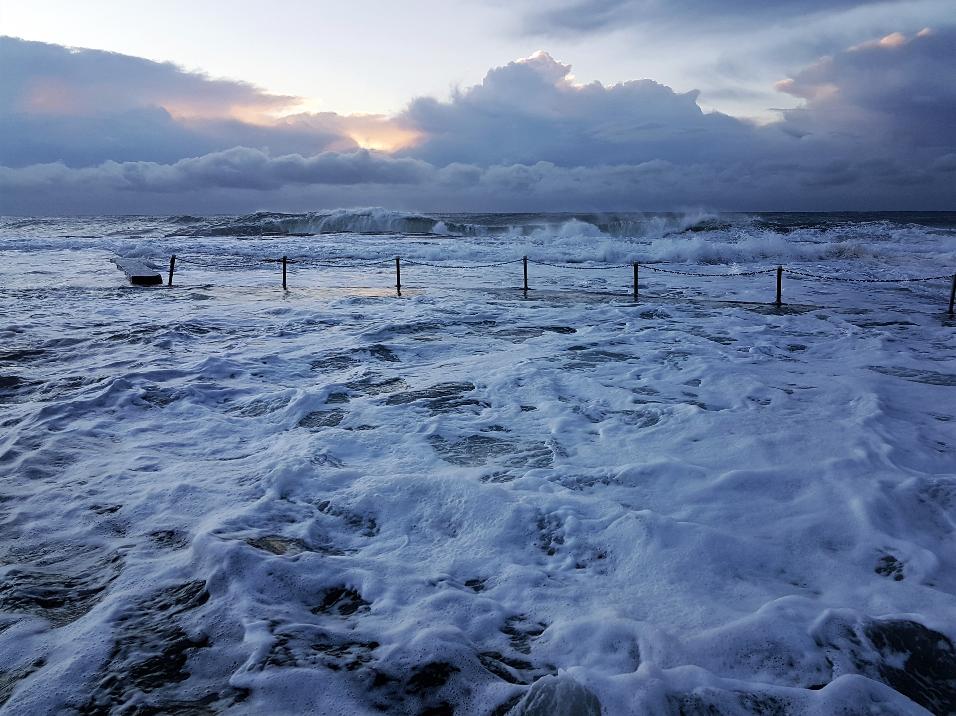 June 4th - taken during the storm - photo by Joe Mills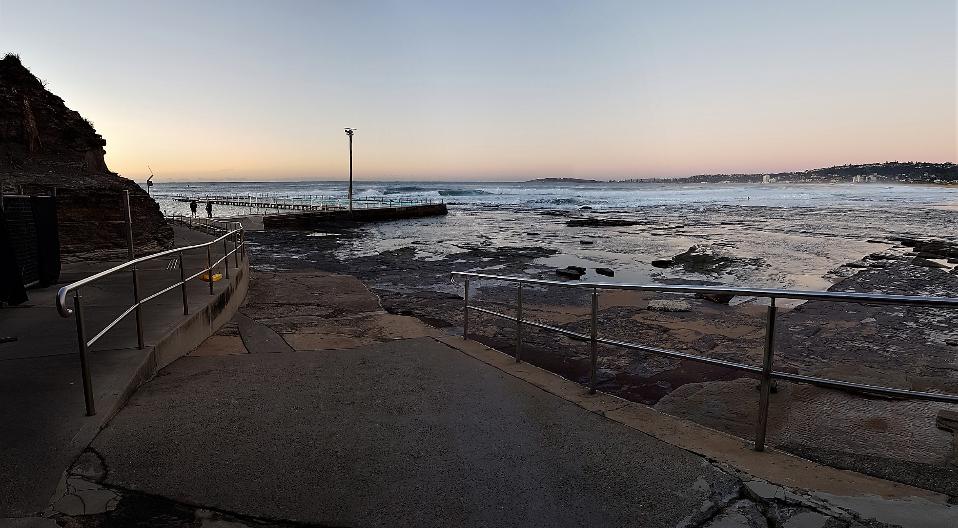 Taken morning of June 6th at Narrabeen Rock Pool. Joe reports; "The area around the pool has been totally washed away of sand from the footpaths, ramps, rocks, etc."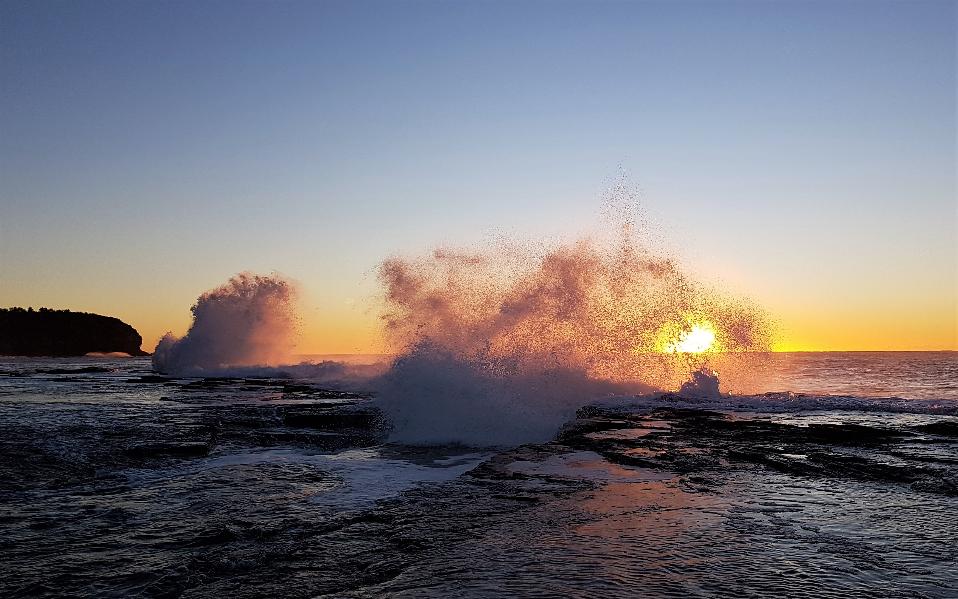 Dawn of June 6th 2019 at Narrabeen Rock Platform - photo by Joe Mills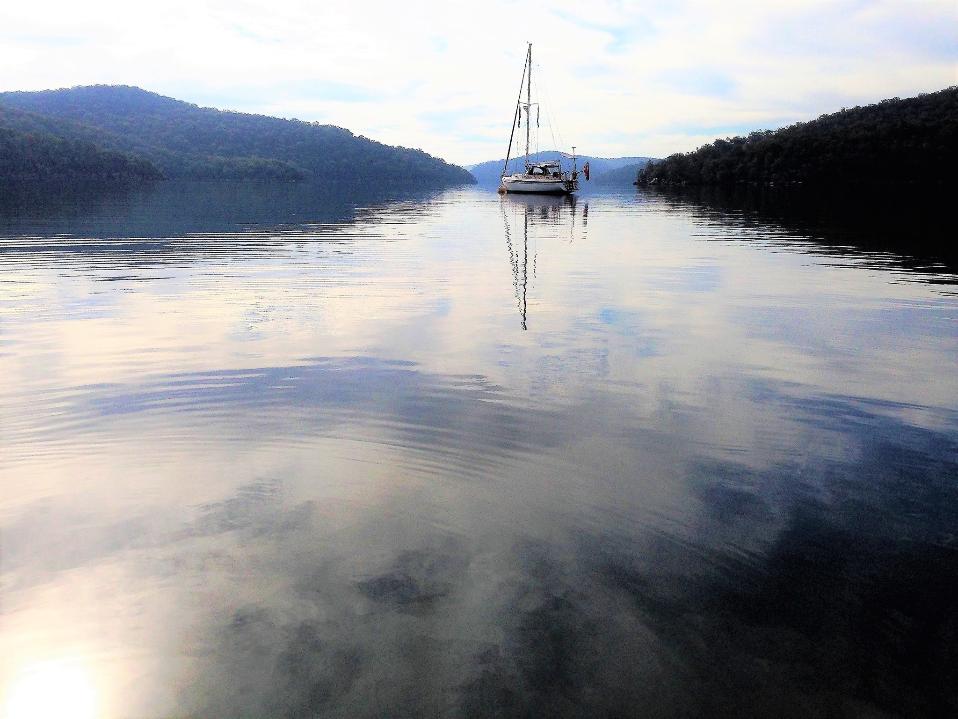 Perfect tranquillity and distant reflection in the early morning light at Little Jerusalem Bay, Cowan in the magnificent, Ku Ring Gai Chase National Park, a national treasure of New South Wales. Taken this week - June, 2019. Photo by John Vaughan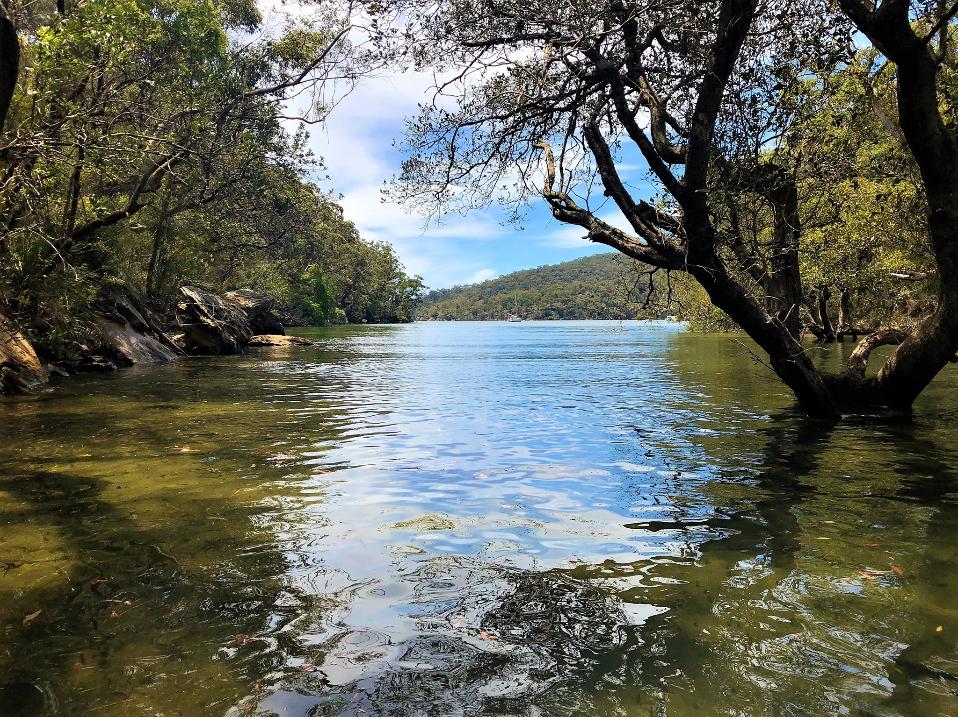 Reflections with Tondelao at anchor in Little Jerusalem Bay. Taken this week - June, 2019. Photo by John Vaughan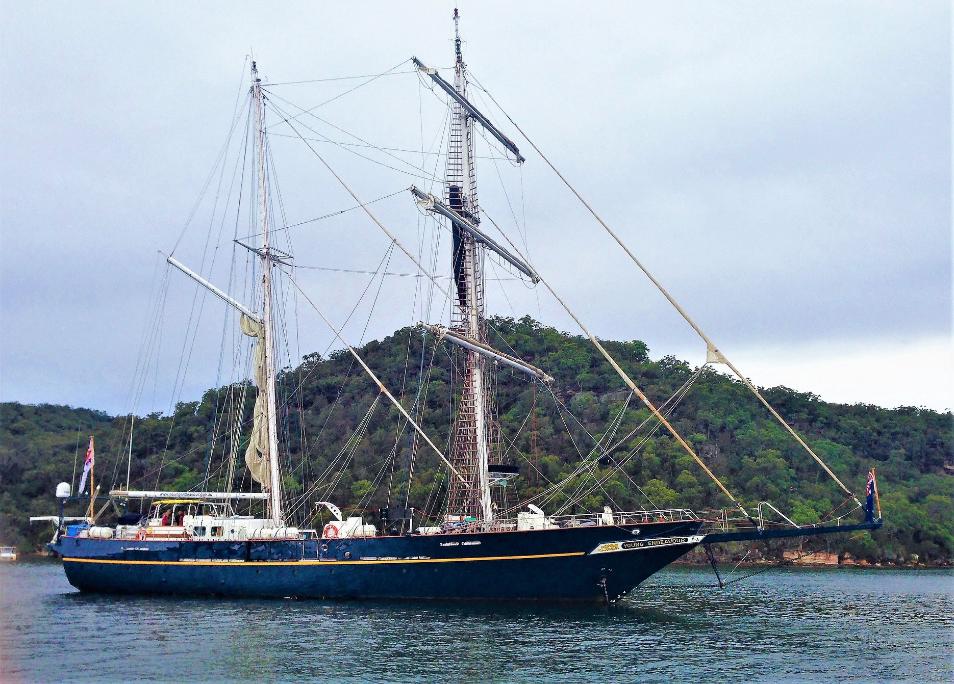 Sail Training vessel, YOUNG ENDEAVOUR at Cowan, Britain's Bi-centennial gift to Australia's youth. Photo by John Vaughan.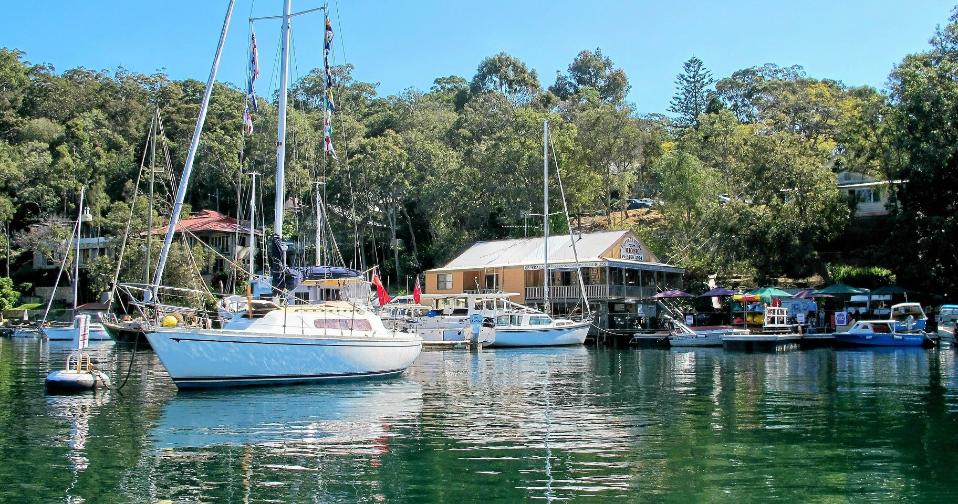 Cottage Point Kiosk - June 6, 2019. Photo by John Vaughan.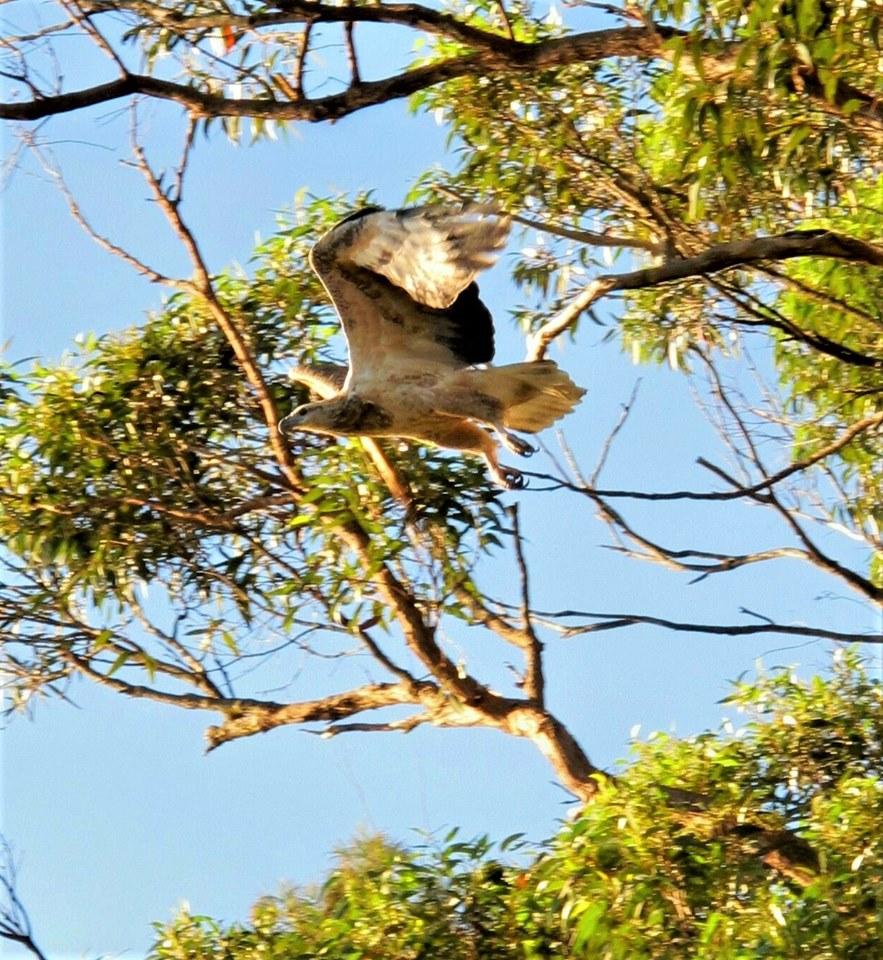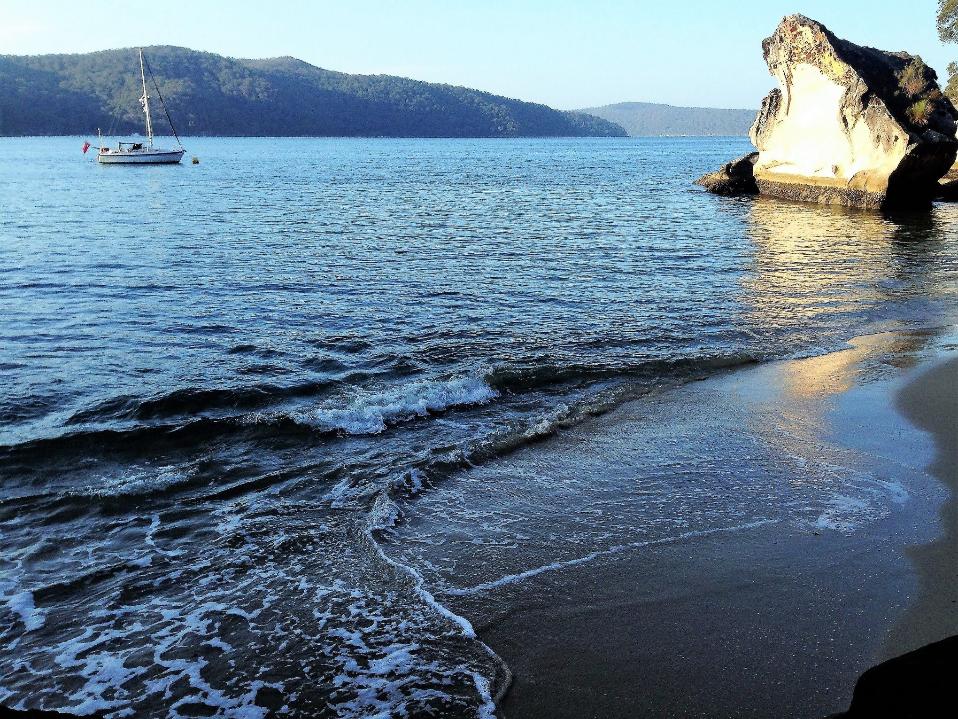 Tondelao off Cottage Rock beach, Cowan - June 6, 2019. Photo by John Vaughan.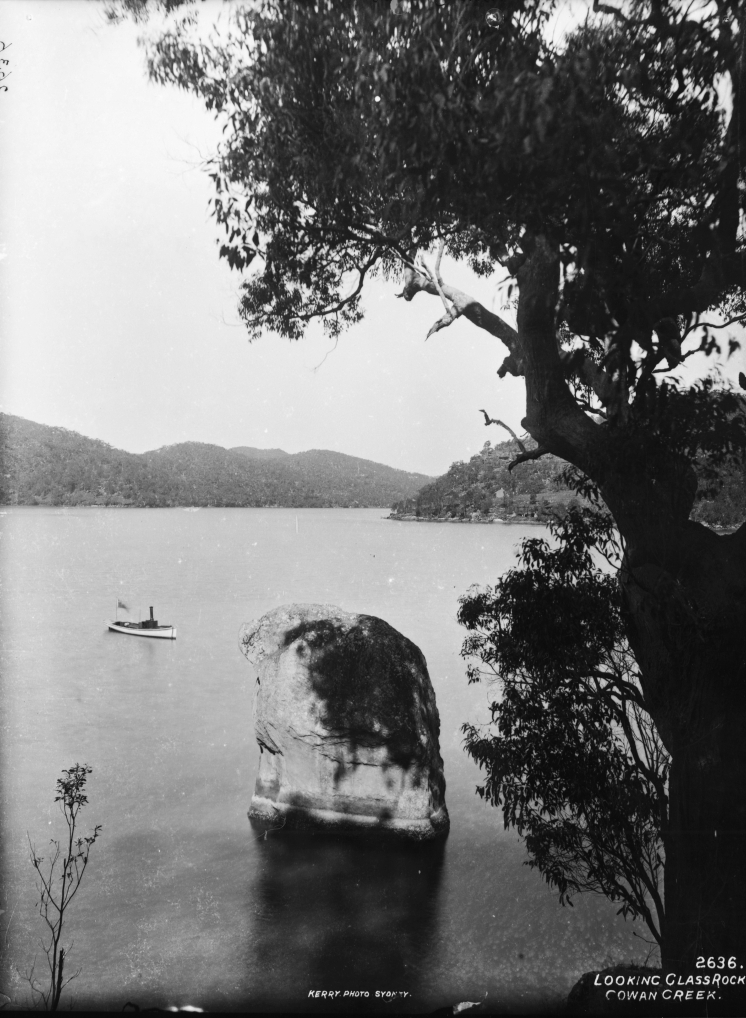 ENTRANCE TO COAL AND CANDLE CREEK, COWAN. Kerry Photo Visit - Pittwater's Parallel Estuary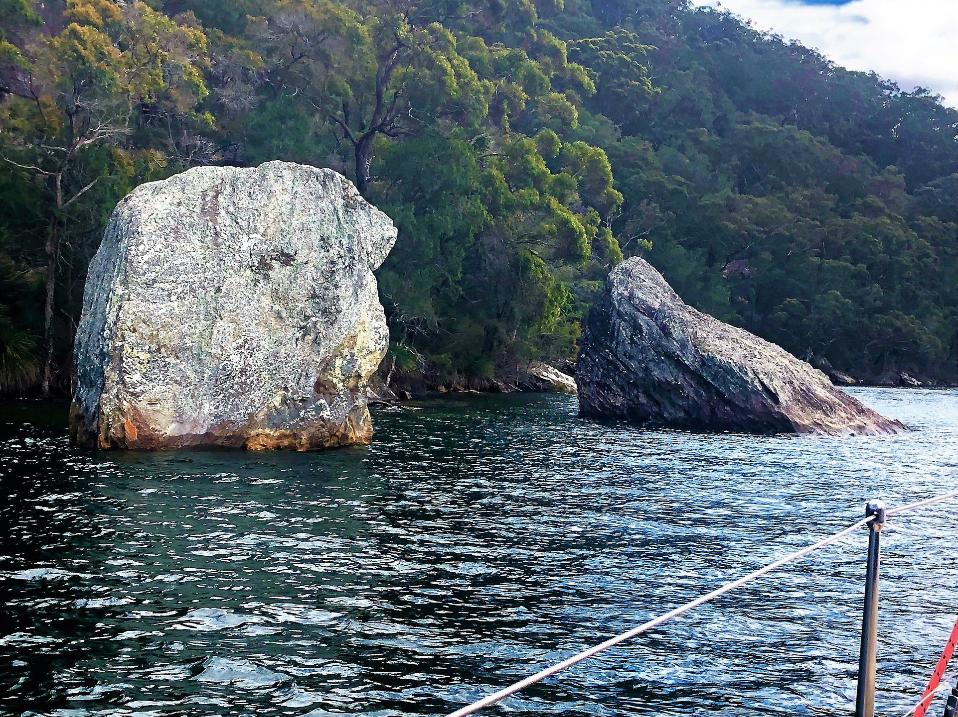 Looking Glass Rock, Cowan -
June 6, 2019. Photo by John Vaughan.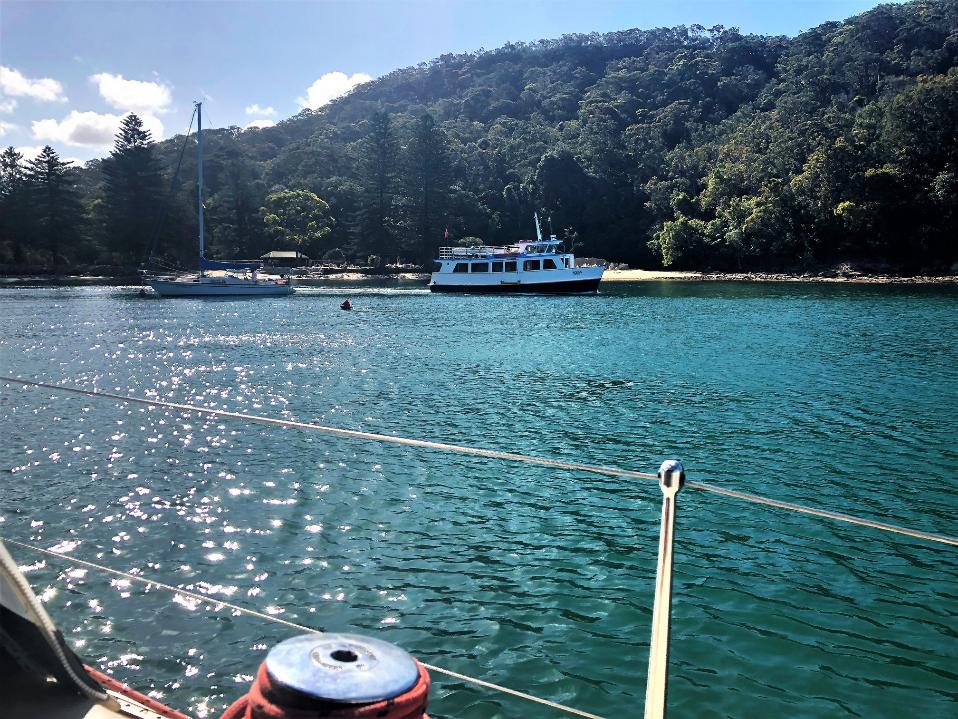 Off The Basin, Pittwater - June 7, 2019. Photo by John Vaughan.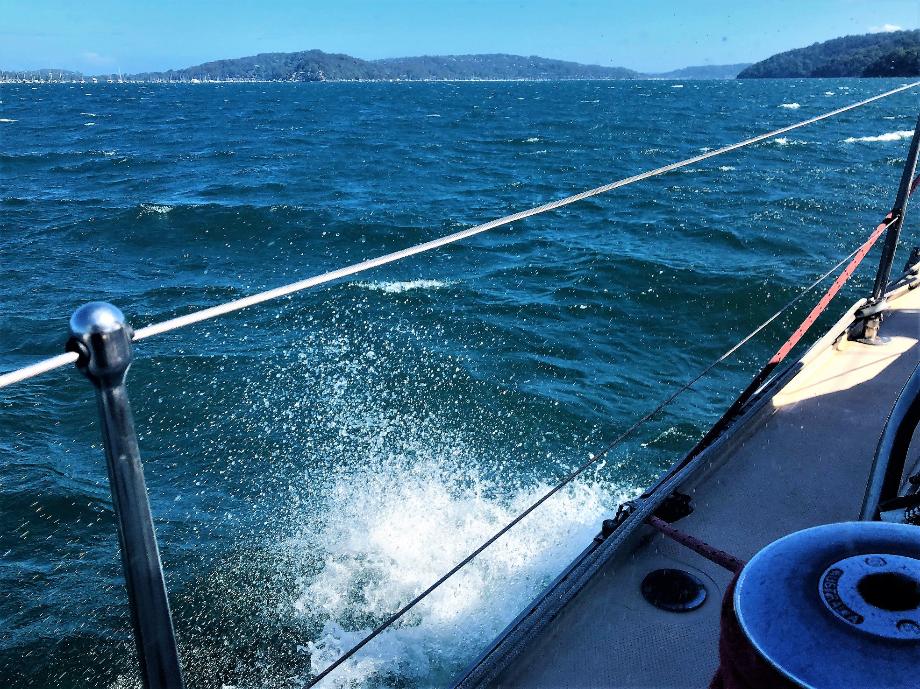 View down Pittwater - June 7, 2019. Photo by John Vaughan.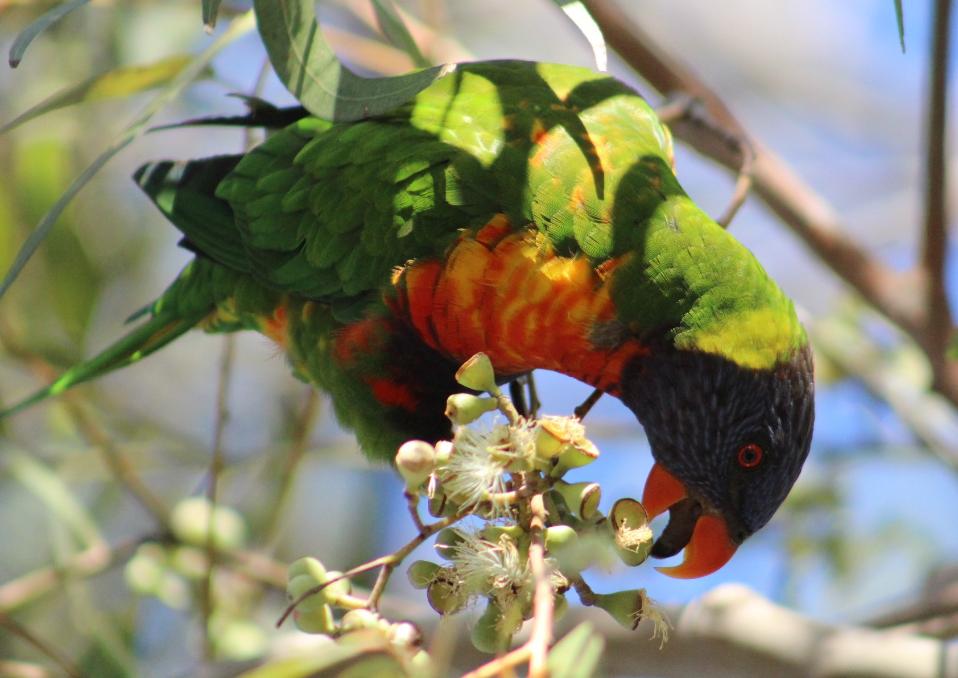 Eucalyptus Blossom Feast at Mona Vale for this Rainbow Lorikeet, June 6th, 2019 - A J Guesdon photo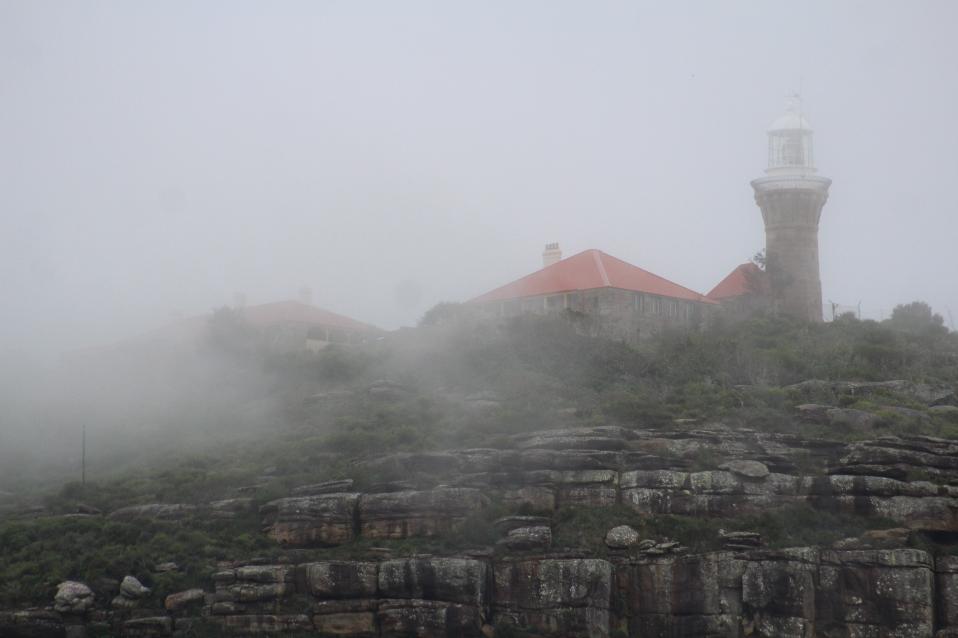 Barrenjoey Lighthouse on a Misty Saturday morning, June 8th, 2019 - A J Guesdon photo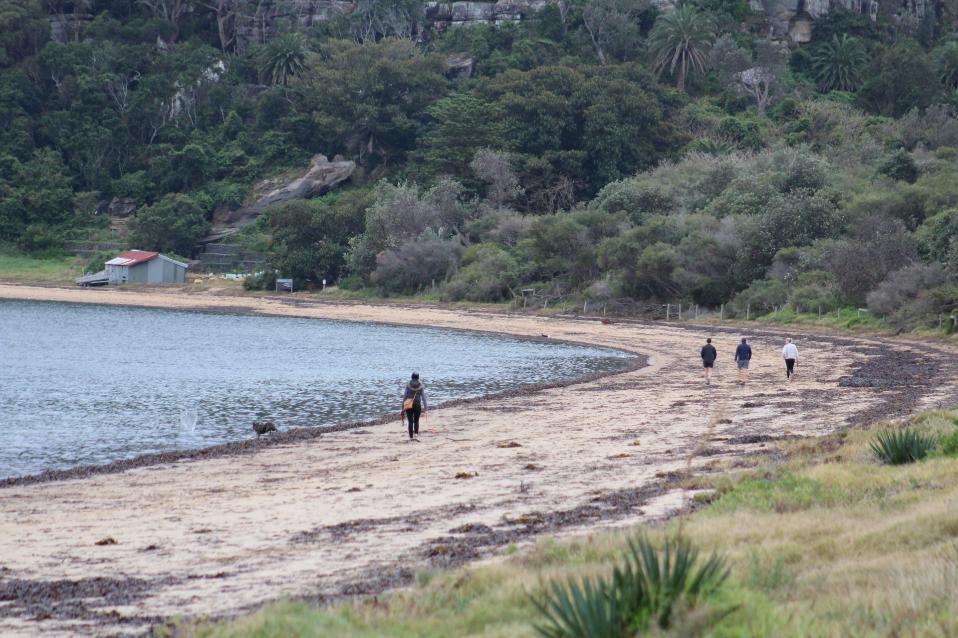 Station Beach, Pittwater, June 8th, 2019 - A J Guesdon photo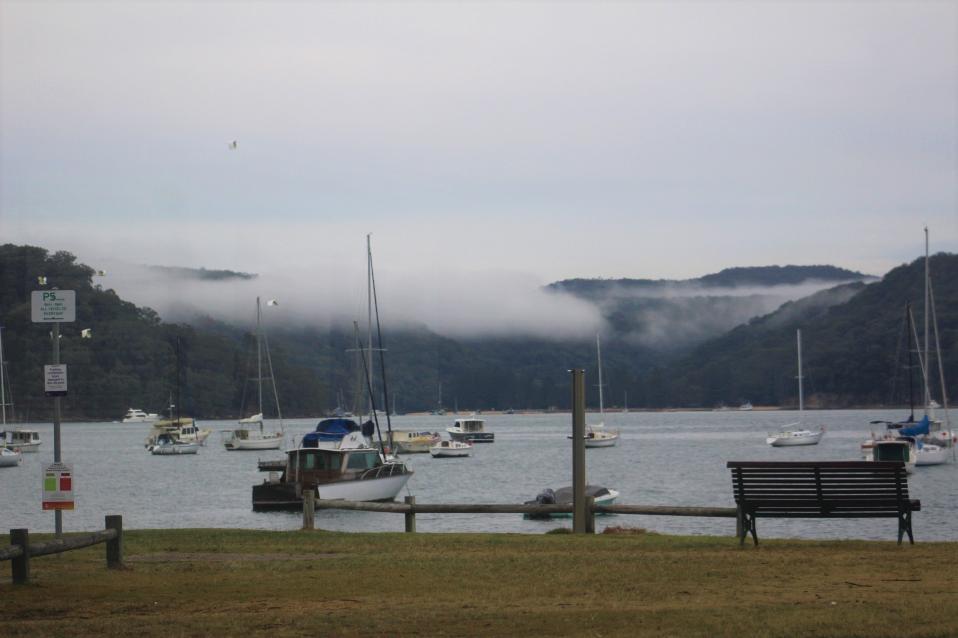 The View to The Basin from Pittwater Park - June 8th, 2019 - A J Guesdon photo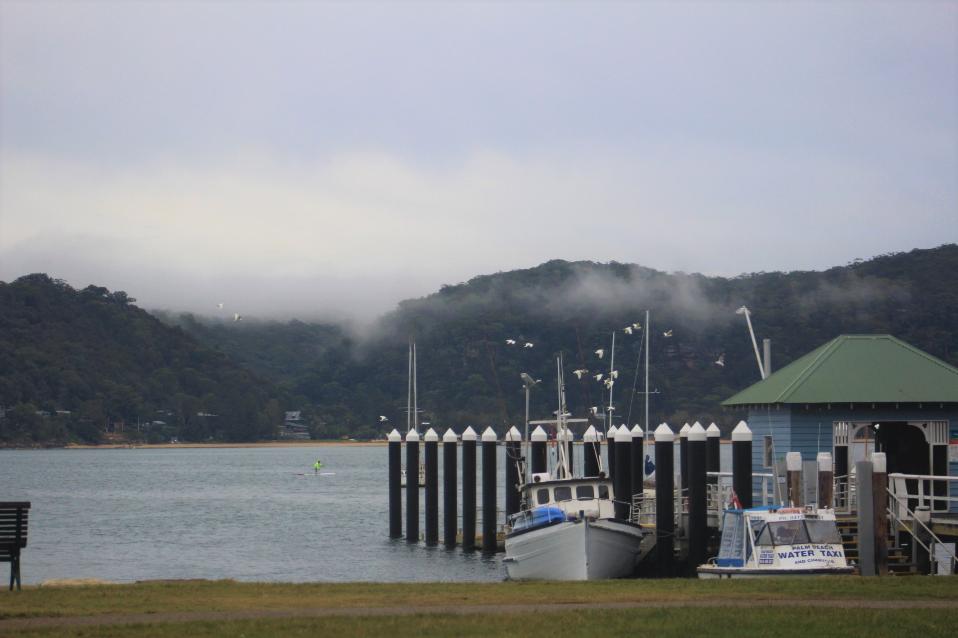 Palm Beach Ferry Wharf on cold Winter's morning - June 8th, 2019 - A J Guesdon photo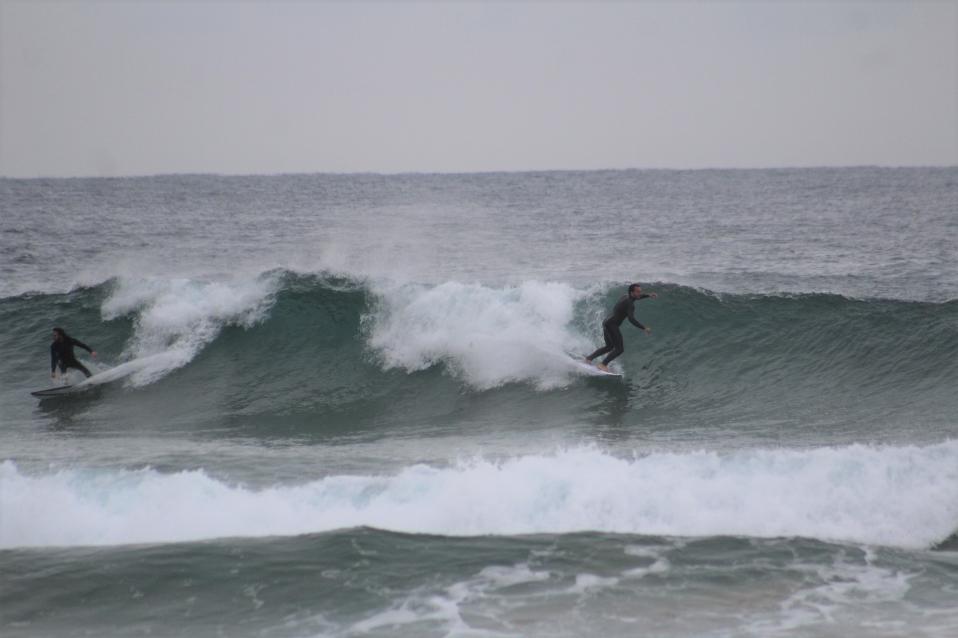 Catching a wave at North Palm Beach, World Oceans Day 2019 - A J Guesdon photo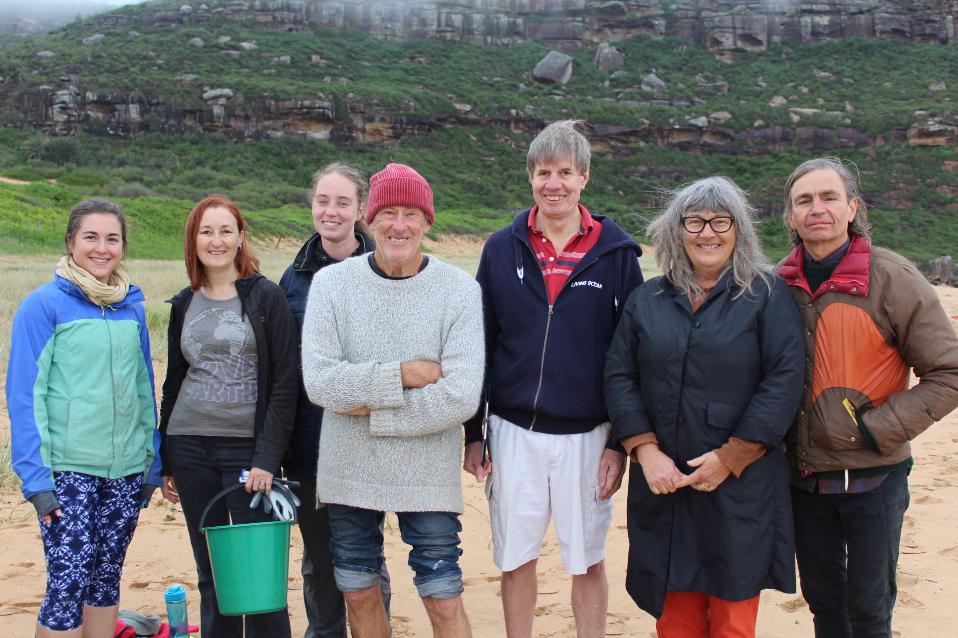 Living Ocean's AUSMAPS Microplastic Team gathering data at North Palm Beach, June 8th, - World Oceans Day - A J Guesdon photo