March 26 - April 1, 2017: Issue 306
Pittwater Friends Of Soibada 2017 Focus Is On Building A Senior High School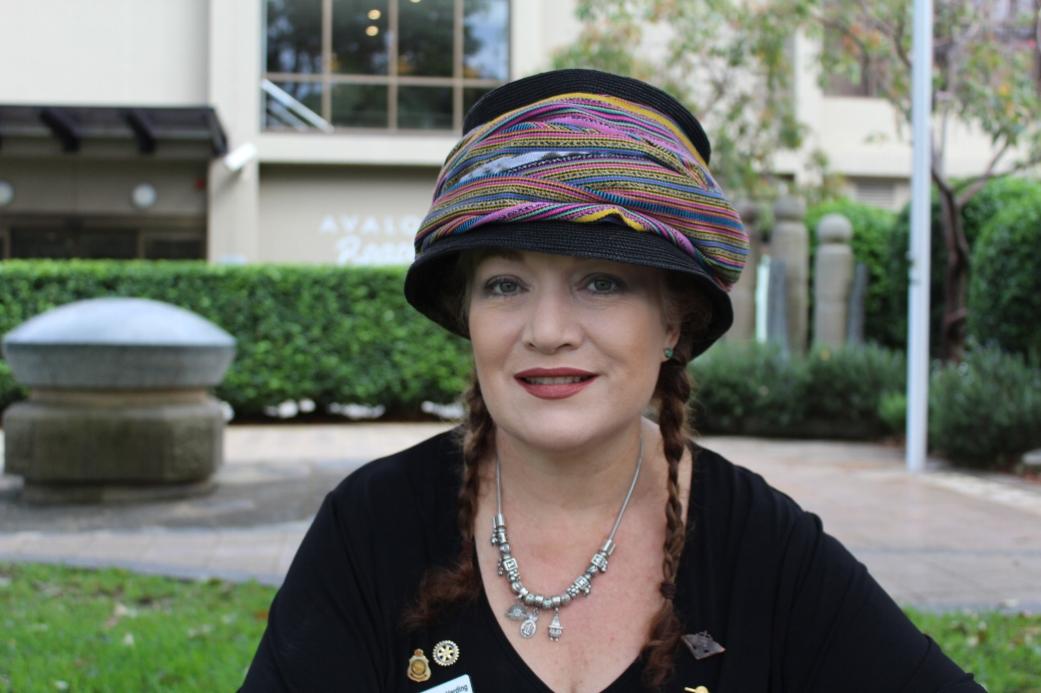 Pittwater Friends of Soibada 2017 Focus is on Building a Senior High School: A Catch up with Tamara Sloper Harding OAM
Pittwater Friends of Soibada is a diverse group of individuals who are committed to forging a lasting friendship between communities on Sydney's Northern Beaches and those in the Central Timor Leste province of Soibada. Their key objective is to support the local people in their efforts to achieve sustainable development in their region. All the projects are initiated by the people of Soibada themselves.
Since 2010, when a friendship agreement was officially signed between the local governments of both Pittwater and Soibada, volunteers in health, construction, water and all supporting industries have visited Timor Leste.
The Pittwater Community's commitment to assisting Timor Leste began many years earlier in September 1999 during the deployment of INTERFET. It became formalised in 2008 when students at Maria Regina Primary School in Avalon requested to be linked in a friendship arrangement with a school in Timor Leste. Then Consul General, now Ambassador, Abel Guterres, assisted in establishing the partnership with Soibada. Pittwater Council and Pittwater Catholic Parish then requested to be part of the program. It now encompasses the broader community including churches of all denominations, Rotary Clubs, The RSL, The Chamber of Commerce, Surfclubs and Sporting clubs, three nursing homes, the War Veterans Centre, the local Library, numerous schools and preschools, the University of NSW, numerous businesses, Medical Centres and more. In 2015 PFOS was given DGR Status in Australia
The agreement provides a basis for the people of Pittwater to assist those of Soibada to increase their health, well-being and capacity. We provide support for local projects and build skills that will contribute to the long term independence and sustainability of the community. The focus is education, sanitation, health and business development. All projects undertaken are requested and initiated by the community of Soibada. The Suco Chiefs and village leaders meet regularly with the team and are in weekly communication via social media.
This year the focus is on building a Senior High School for students, with plans being finalised in a July 2017 trip by the volunteers led by Chairperson of Pittwater Friends of Soibada, Tamara Sloper Harding OAM.
This week we caught up with Tamara to get an overview of PFoS plans for 2017.
Yourself and a team of volunteers are returning to Soibada in July this year – what are the priorities for 2017?
The focus this year is prioritising Youth as we're trying to raise funds to build the Senior High School. The needs assessment for this was done by our Youth Team a couple of years ago through talking to the youth in Soibada. On this visit we will be finalising the details and talking to them about their plans and this will involve everyone in the village.
We'll also be putting in computers and the Internet, conducting sewing workshops in the
Training Centre
, that is now finished.
Where have all the computers come from?
Pittwater House – this school has donated 40 laptops so far. These will all go into the computer centre and they'll have Internet access and will be able to do lessons through these.
Days for Girls has also been a big focus for Pittwater Friends of Soibada in 2016 and still – what's happening there?
The ENACTUS Group, through UNSW (University of NSW) will be running the Sewing Workshops and teaching the girls in the village how to make their own kits. Peta Wise is the new project manager and main point of contact for Days for Girls* in Soibada. We have worked out a structure and various tasks that may be of interest to anyone that would like to help. We are very keen to not just distribute the kits in Soibada but eventually teach the women how to make them for themselves.
There will be a Facebook Group set up for communication purposes. A huge thank you to Peta for taking this on and all the lovely volunteers who have offered to help us. This is really going to change the lives of the girls in Soibada!
There will be a Songs for Soibada this year?
Yes, on August 11th. This too will have a youth focus and so be slightly different to previous Songs for Soibada concerts. We have quite a few young performers already signing up to perform, such as Mason Rutzou. We will have a dance floor off to one side, food stalls outside the venue, and great raffles.
There will still be entertainment alike that former patrons have enjoyed with the wonderful Sam Shaw performing. This will be presented earlier in the night. Later in the evening the bands comprising younger performers will play music that a younger audience will enjoy.
Do you need raffle prizes this year?
At this stage we may have a Thermomix and others are forwarding ideas. If anyone has raffle prizes they'd like to donate or offers of sponsorship I'd love to hear from them.
What we would ideally like is a major sponsor to support us in getting the Seniors High School built. As we're employing local tradesmen we need funding to provide training for local tradesmen so they acquire the skills to build this themselves as well as having jobs which will provide them with the finance to see their children go through school.
We need funding to provide the materials they'll require to build the structure, we need funding to provide the classroom materials the students will need.
This may take a little bit longer than if a bunch of Aussies went over there and built it but the core ethos has always been to empower the people in the village and provide a way that is more sustainable and will have flow on positives as a result. People don't want hand outs, they want a hand up.
If anyone is interested in being a sponsor or major sponsor for this Senior High School they can contact me.
What is the plan for this High School – how many classrooms, does it have a playing field?
We'll finalise the specifics during the July visit. The school will follow the national curriculum set by the Timor Leste Minister of Education. The new senior high school will serve as a learning centre for not just senior high school students but also as a facility for community education and development programs. Some ideas so far begun include starting a garden as they're starting a Nutrition for Schools Program. Children will be provided with essential educational services. They will have access to nutritional food and increased sanitation and hygiene.
Community members will have access to further education and training outside school hours. There will be opportunity for parents education about health and nutrition.
There are numerous positive environmental implications – construction of toilets, gardens, water tanks and purification system. Jobs and appropriate training will be available for potential staff.
More recently they've erected temporary classrooms with screens – concrete ones are needed and what is aimed for.
The Farrell Family Foundation are providing a grant of 40 thousand dollars subject to us raising the same amount. This should be enough if we can meet that target on a dollar for dollar basis.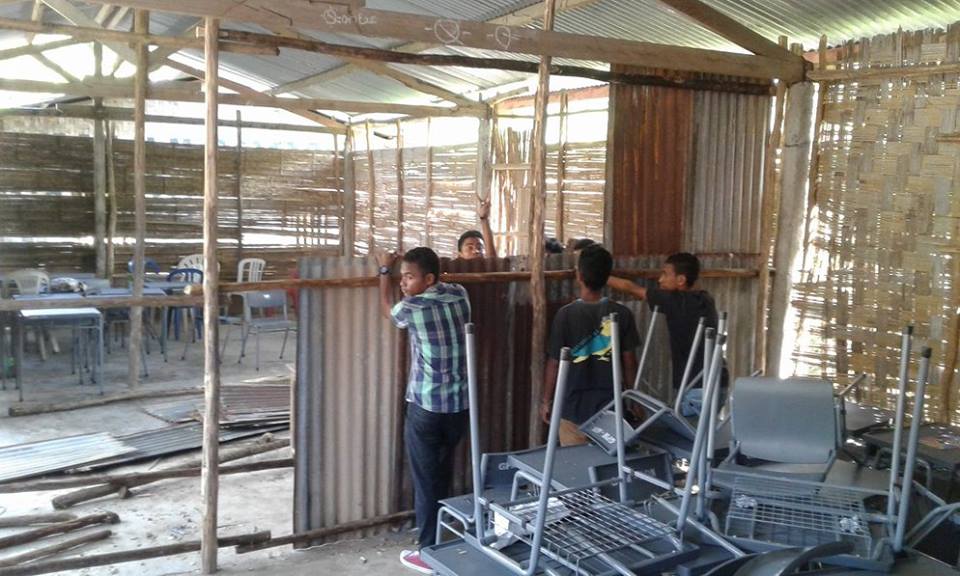 Students rebuilding temporary Soibada Senior High School - March 19, 2017
How is the Water for Life program going?
We have put clean water in most of the schools now and there is clean water for the village. We will being doing another water project when visiting in July. A bore has been put in at the convent and orphanage and in Salau Primary School.
Water storage had been identified as one of Salau's problems and the money raised at a Trivia Night in Avalon was used to purchase another tank and equipment. Robert Johnson and Ian Laidlaw had a lot of help from the excited students in Salau when the tank was delivered to the school. This was just the first step in easing the problem for Salau – more tanks are still needed.
Further down the road, the Nuns at the Orphanage watched the progress with interest. It didn't take long for us to hear of the water problems the 70 children that lived with them experienced daily. So we added that to our list of needs and funds were raised for another water solution.
The nuns also asked everyone in the sub-village to contribute financially as much as they could, and although for some this wasn't what we'd call a great deal, everyone participated, did all the constructions for this and has a sense of ownership of this and are looking after this new source of clean water really well.
You are also President elect for the Rotary Club of the Upper Northern Beaches, Vice President at Avalon Beach RSL sub-branch, as well as being a mum of four- how are you fulfilling all these roles?
Our Rotary club has renewed its focus on wanting more women in leadership roles within the club and will be supporting a more flexible structure.
At present I have my work with Veterans, I'm Youth Officer for the Sub-Branch as well as one of the Vice Presidents, Rotary, Pittwater Friends of Soibada, Parish work and engaging with schools in their projects to support Pittwater Friends of Soibada. Fortunately many of these groups have people who are taking on roles in one or another of these other groups, as well as Rotary's continued and developing focus on local youth which also works in with PFoS's focus and my role at Sub-Branch.
There is also the support of the current president, past and two future presidents at Rotary as well as people within the Veterans, Schools and Parish structures – although there are events and projects that may be separate for each there is also one community within these, so I can continue to stay focused and have all these great friends and supporters working in one or a few of the same organisations in their area of expertise.
_______________________________________________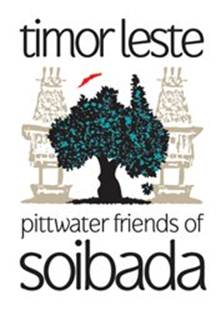 To contact Tamara Sloper Harding OAM please email:
tamara.harding@bigpond.com
or phone
* Days for Girls empowers girls and women worldwide with more dignity, health and safety through access to quality sustainable menstrual health management and education.
Days for Girls kits have reached more than 101 countries on 6 continents and growing. Volunteers and DfG micro-enterprises around the globe craft washable feminine hygiene kits that last 2 - 4 years with proper care. Giving back days of education, health, work and dignity around the globe for Every girl. Everywhere. Period.