July 8 - 21, 2018: Issue 367
Club Marine 2019 Pittwater To Paradise Regatta Checklist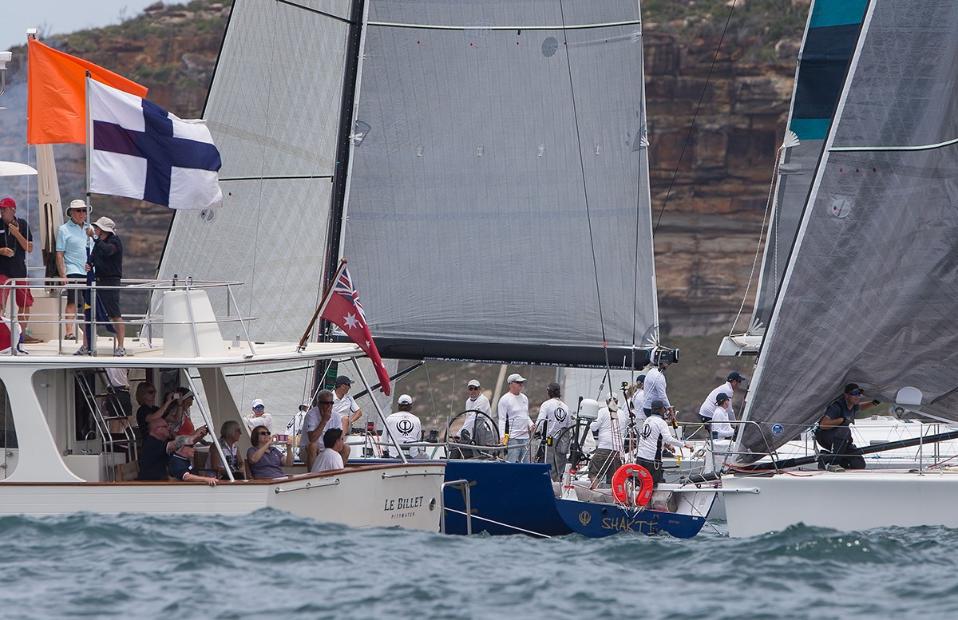 Club Marine P2P race 2016 start off Palm Beach headland- photo by Crosbie Lorimer
Club Marine Pittwater to Paradise Regatta checklist
Event: Club Marine Pittwater to Paradise Regatta January 2 – 9, 2019 hosted by the Royal Prince Alfred Yacht Club (NSW) & Southport Yacht Club (QLD).

The quieter winter months are a great time to run a checklist over boat and crew preparation for another season of bluewater racing out of the Royal Prince Alfred Yacht Club, on the shores of Pittwater.
Entry to the club's seven-race Bluewater Pointscore Series, including a rejigged program of a race to Newcastle in October and new race to Port Stephens tying in with Sail Port Stephens, is now open. Enter the BWPS here.
Key to the bluewater series is the third edition of the annual Club Marine Pittwater to Southport Yacht Regatta starting January 2, 2019 and the club's race director Nick Elliott has some pointers for owners and crews working towards this Category 2 ocean event.
"Winter is a great time of year to think about preparation and finding competitive advantages for the upcoming offshore season, firstly this means meeting the eligibility criteria for each planned race. The New Year race to Southport requires 150 nautical miles of offshore racing with a least 50% of the planned crew and signing up to the club's bluewater series is the ideal way to tick off this entry condition.
"Now is also a good time to check Safety & Sea Survival certificates are in-date and if not, get in touch with the RPAYC's preferred suppliers, Above & Beyond Boating at Newport and Genevieve White at Marine SafetyWorks, and enrol your entire crew or individuals.
"I also encourage owners to review their IRC certificate and make sure they have optimised their rating for the best sail-plan, rather than every sail that came with the original boat purchase. Look at your wardrobe and which sails you use regularly to get best performance, and make sure those sails are on your IRC certificate - not that huge headsail that is rarely used and comes with a significant rating penalty.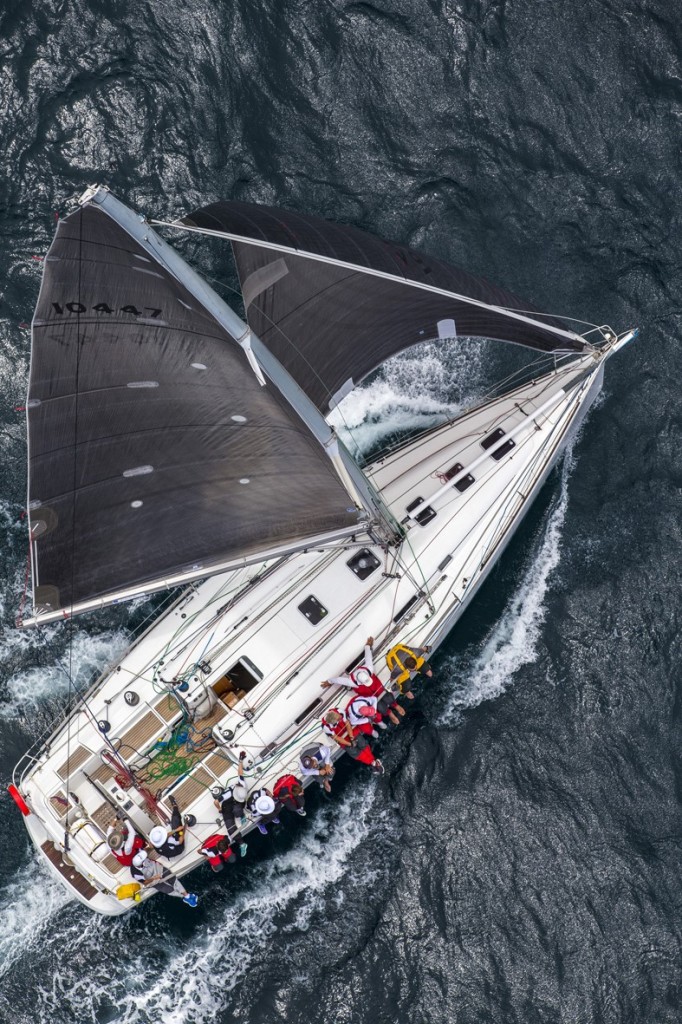 Le Billet - know which sails are on your IRC certificate- photo by Andrea Francolini

"For a new owner, consider that spending thousands of dollars buying a new kite or set of sails might not be the best way to gain an edge. There might be more gained by understanding the bigger picture of race navigation – performance polars, current and sea conditions, weather GRIB files, routing, and having your electronics dialled into an integrated computer system," Elliott added.
Will Oxley, one of the country's most respected navigators with multiple laps of the world and winning navigator of Matt Allen's Ichi Ban in the 2017 Rolex Sydney Hobart on his remarkable resume, agrees understanding navigation is integral to working out where percentage can be made - and he's referring to fundamental navigation rather than navigating by iPhone map.
"Because we have easy access to an iPhone map some assume that's navigation, but there are so many more factors," Oxley says. "Fundamental navigation used to be part of ocean racing because there was nothing else available. More and more are coming to me saying 'I want to learn Expedition' but that's the end point. What they need to learn is navigation and tactics.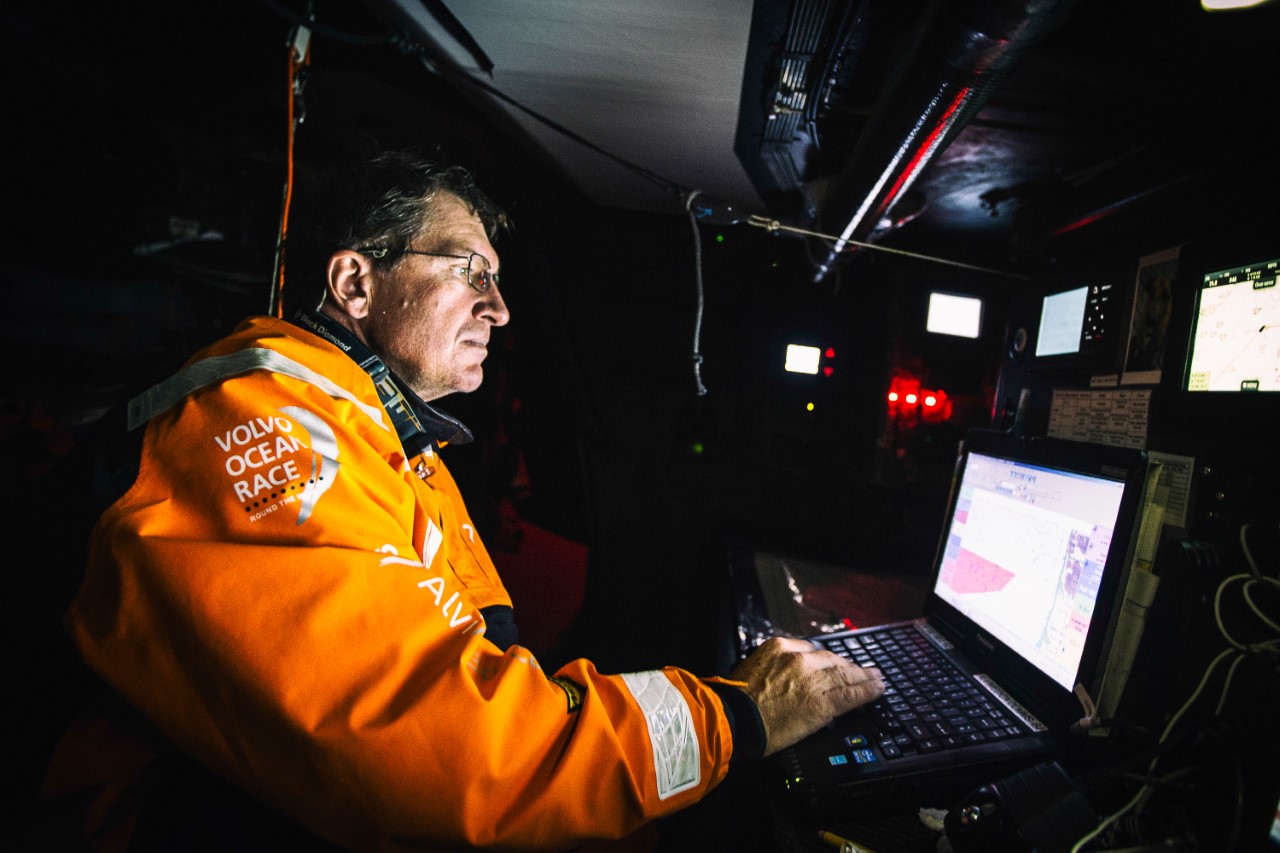 Will Oxley at the nav station of Team Alvimedica - photo by Amory Ross

"I'm a fan of using the tools but also a fan of fundamental knowledge. All sorts of pieces need to be added together when making a decision. It's not about the most computer literate person on the boat following the blue line the software generates; it's about the speed of the current for a big versus a small boat and knowing what time the sea breeze changes to a land breeze, and how to navigate out of a tight spot if the battery on your electronics fail."
So, what's the solution? Other than agitating for a dedicated race navigation syllabus to be developed by an educator Oxley suggests reading widely, talking with other navigators and taking relevant courses through Australian Sailing or completing a Yachtmaster or Coxswains course, which insurance companies like, particularly for deliveries.
Australian Sailing is partnered with the RYA, which deliver Yachtmaster courses. Click here on the 'Search now' button to find an RYA Centre. Coxswains tickets and the like are delivered by registered training entities such as TAFE, and other private organisations.
Elliott and his RPAYC sailing office team are available to discuss relevant courses and meeting entry requirements for the club's bluewater series and 370 nautical mile premier offshore event, the Club Marine Pittwater to Paradise Race. The Notice of Race is available here and the deadline for entries and paperwork is Saturday December 15, 2018.
The regatta offers IRC Racing, Performance Racing, Cruising, Short-Handed and Multihull divisions for the ocean passage which leads into a short-course series conducted by the RPAYC's partner Southport Yacht Club January 6-9, 2019. See http://www.sailparadise.com.au/
Both Pittwater and the Gold Coast present excellent holiday destinations at a busy time of year and those thinking about competing are encouraged to visit www.pittwatertoparadise.com.au or www.facebook.com/pittwatertoparadise
Twitter: pitt2paradise Instagram: #pitt2paradise

by Lisa Ratcliff