November 14 - 20, 2021: Issue 518
Pittwater on notice that sea level rise and coastal erosion threaten local beaches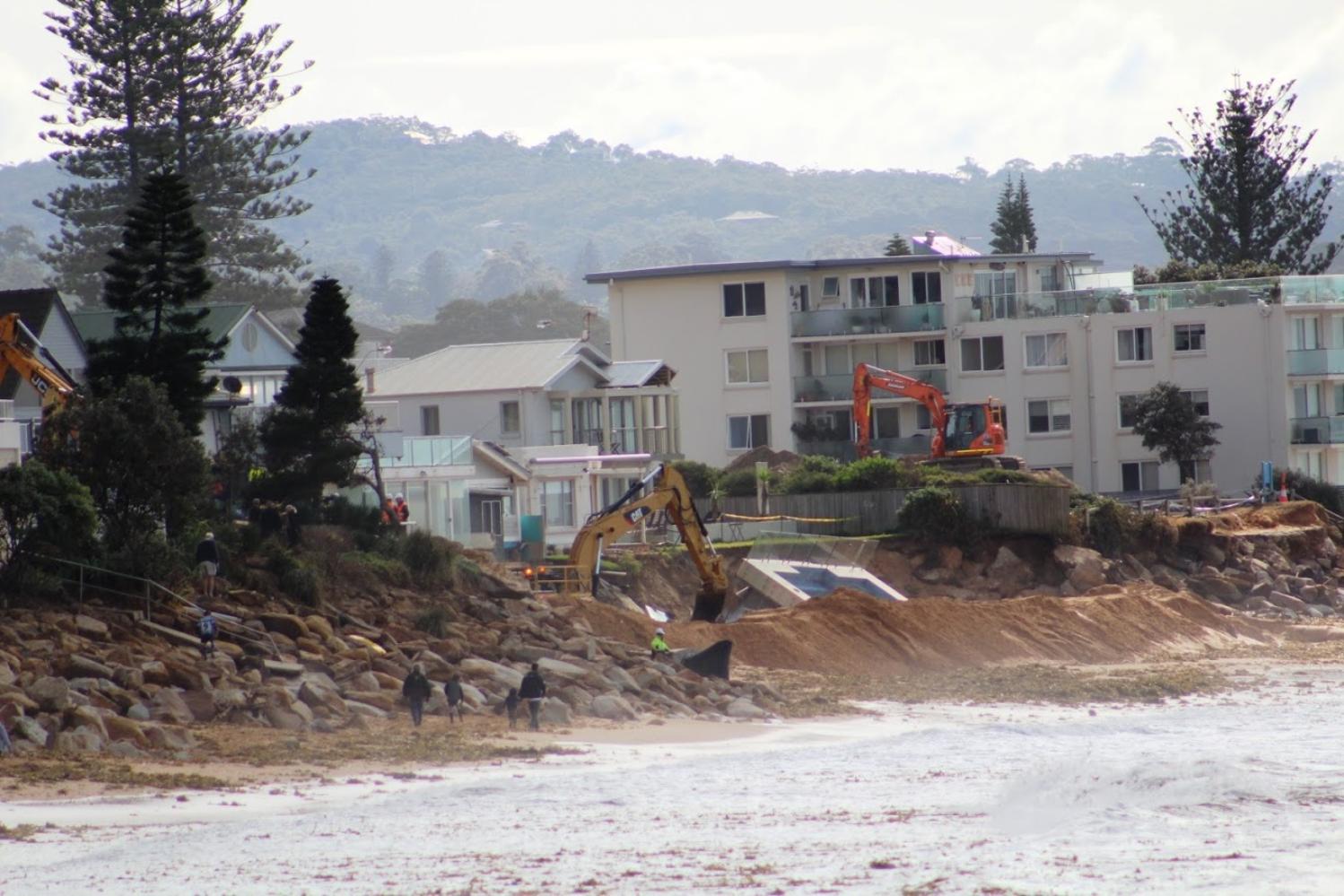 Collaroy beachfront, June 2016. Photo: A J Guesdon
November 13, 2021
By Miranda Korzy
Eminent local coastal engineer Angus Gordon has put the Pittwater community on notice that sea level rise will threaten a number of local beaches unless appropriate action is undertaken.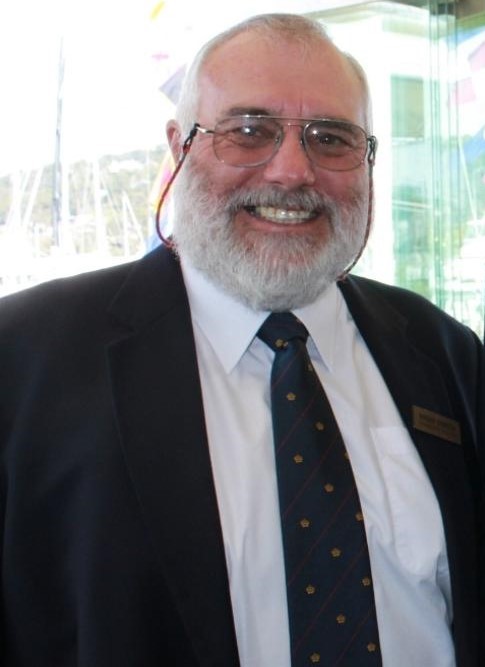 Mr Gordon, who was Pittwater Council's General Manager for nine years, said that coastal erosion was a natural phenomenon caused by wave and wind action and that sea level rise would accelerate that underlying trend.
Even with a relatively stable coastline for the last 7,000 years, the sea level had gone up and down by one to two metres during that time, he said.
However, the problem now was that we had built "non-adaptive assets in harm's way", he told the Avalon Preservation Association's Annual General Meeting on Thursday night.
Mr Gordon said the Northern Beaches Council was working on current projections for erosion but that local surf clubs should be moved back from the front of the dunes when they are rebuilt.
"The new Mona Vale surf club toilet block is where water washed it away in (the massive storms of) 1974," Mr Gordon told the meeting.
"If we had another 1974 event, I suspect at this beach and Bilgola, Collaroy, and Narrabeen we could see some pretty nasty outcomes.
"We have quite a lot of infrastructure and residential developments that are too close."
He said the Avalon Beach Surf Lifesaving Club should also have been moved back from the shore when it was rebuilt and that he hoped "that Newport listens" when that club carries out renovations.
Mr Gordon, who is an expert in coastal erosion with more than 50 technical papers to his name, said Pittwater would be more affected by water level change in the future because a lot of property there was low lying.
One of the problems was that councils were reactive rather than engaged in planning for the long term.
"For us the future doesn't look brilliant but if more people become aware of this, we can become more adaptive," he said.
"We need to say, when new houses are developed (near the beach) they need to be elevated," he said.
Mr Gordon noted that sites such as the Collaroy cinema as well as shops and offices at Narrabeen had been built on the lower dunes, making them vulnerable to beach erosion.
"There's not much option but to put in the Dutch solution with dykes and pumps," he said.
However, he condemned the Collaroy sea wall, describing it as "brutalist engineering of the past" and a century behind current designs.
The council had already done work towards a better solution before the wall was built.
This had taken the form of a rock revetment - a sloping rock wall that absorbs wave energy better than the vertical wall that had been built and which was likely to cause more erosion.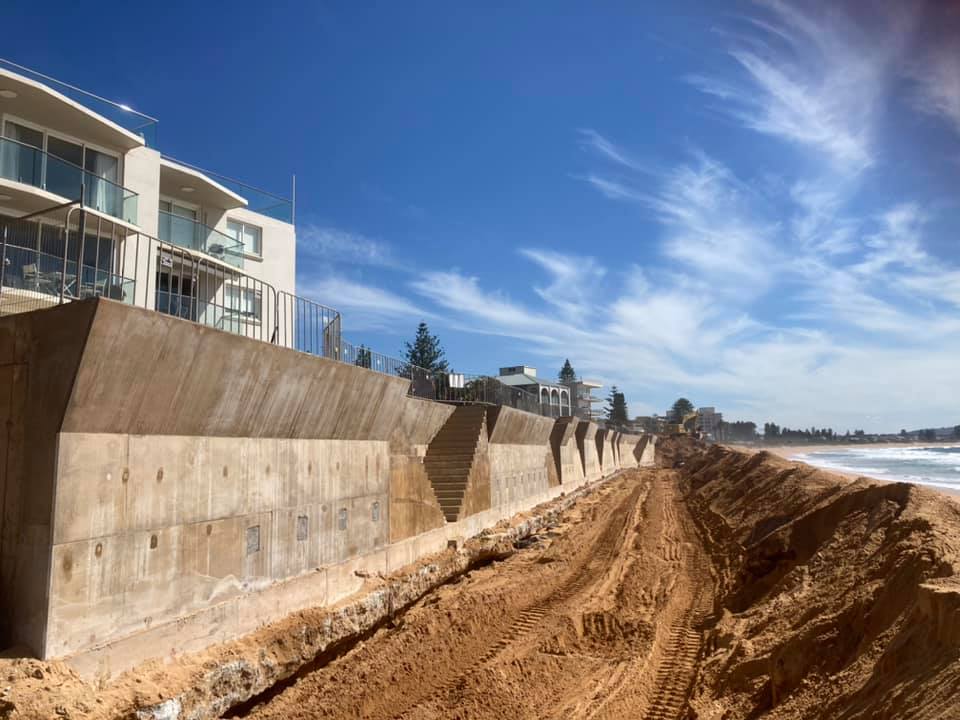 Collaroy sea wall, October 2021. Photo: Surfrider Foundation Northern Beaches[1.]. Above, Angus Gordon OAM. Phoot: AJG
"The state government was at fault because it needed to change the Local Government Act to give councils more power to act," Mr Gordon said.
The Act currently required individuals to submit Development Applications for the engineering works, encouraging home owners to pressure the council, he said.
Members of the Surfrider Foundation were also angered by the building of the seawall.
The group's Paul Maddock told Northern Beaches Council's October meeting that it had received no notice of the seawall design before construction and only heard about it from the media.
"The DA process meant a large part of the public knew nothing about it," Mr Maddock told the meeting.
That was despite the council receiving 140 submissions about the seawall, nearly all opposed, he said.
Mr Gordon established the NSW Government's Beach Improvement Program in 1976 and helped draft and implement the 1979 NSW Coastal Protection Act.
A number of his published papers are concerned with climate change and he was the lead author of the Engineers Australia 1991 guidelines for adaption to climate change in the coastal zone.
Miranda Korzy is the Greens candidate for Pittwater at the December 4 Northern Beaches Council elections.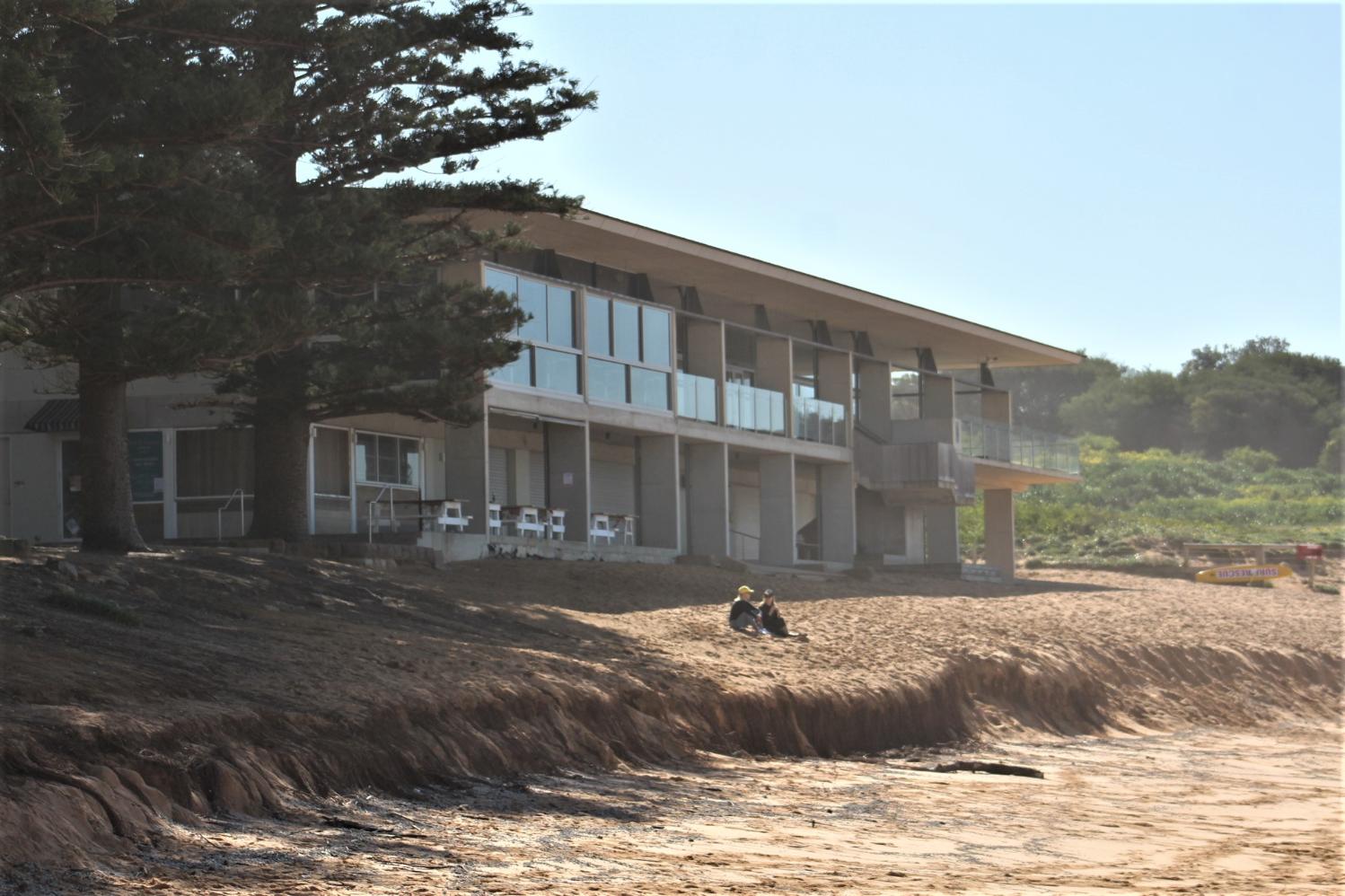 Beach before Avalon Beach SLSC clubhouse after July 2020 storm. Photo: A J Guesdon.
1.Visit: "They've Kerbed And Guttered Narrabeen Beach" by Sean Doherty, October 30, 2021, in Surfline