March 5 - 11, 2023: Issue 574
Pittwater Woman of the Year for 2023 is Sally Mayman: announced at Zonta Cub of Northern Beaches international Women's day breakfast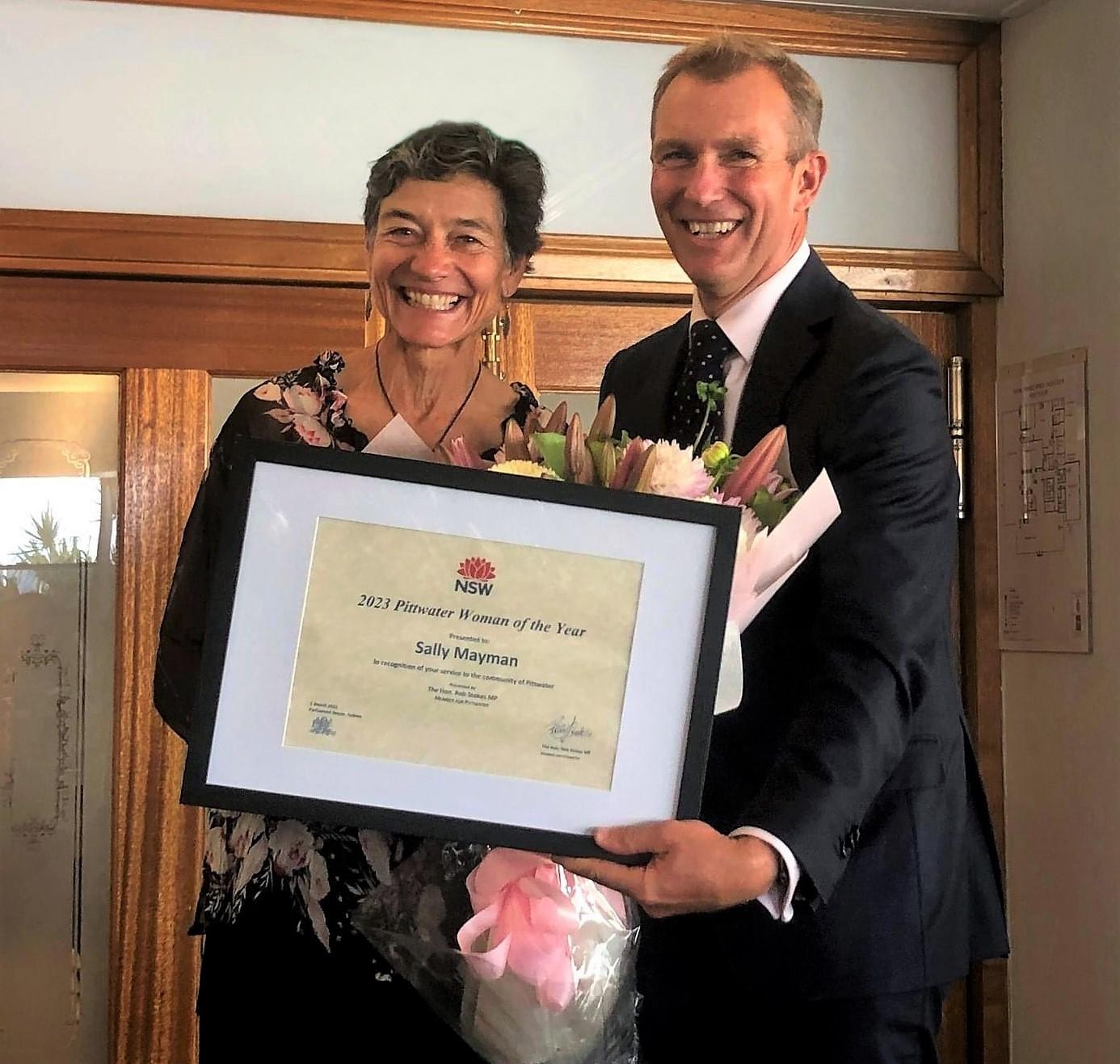 Member for Pittwater Rob Stokes announced acclaimed artist and youth mentor Sally Mayman as the 2023 Pittwater Woman of the Year.
The award was announced at the annual Zonta International Women's Day Breakfast, held at the Royal Prince Alfred Yacht Club on Wednesday March 1st, and recognises outstanding achievements of local women and their valuable contribution to the Pittwater community.
Sally is a celebrated artist and photographer, volunteer surf life saver, Youth off the Streets Artist in Residence, and a proud contributor to student wellbeing and excellence at Barrenjoey High School and Avalon Primary School.
"Sally is an incredibly talented artist and photographer with a unique ability to use her skills for a broad range of benefits," Rob Stokes said.
"Sally's amazing art speaks for itself - but it's how she uses her expertise to support and inspire others that's particularly impressive.
"Pittwater has a proud and accomplished artist community and Sally exemplifies the very best of how art can have many positive utilities and purposes.
"We know art helps people to express themselves. Sally embraces this by directly supporting young people who are experiencing challenging and emotional circumstances.
"By sharing her passion and skills, Sally has had immeasurable influence on young people throughout our community and right across Sydney.
"This award is a great way to acknowledge and celebrate Sally's ongoing efforts and contribution," Rob Stokes said.
Pittwater Online spoke to Sally after the award who said she was overwhelmed by the recognition, especially since it was made in a room filled with women who achieve so much in our community.
The annual Zonta Northern Beaches Women's Day Breakfast is one of numerous advocacy and fundraising events the club holds throughout the year. Seen as an opportunity to network with other women and groups, the morning attracts men and women from across the peninsula and has launched some great initiatives through the connections made.
The Club commenced as the Zonta Club of Warringah in 1975 with 14 Charter Members when Maggie Vale, a member of Sydney Zonta Club invited local business women to join her in forming a resident Club. Sydney became the new club's sponsor, organiser and mentor. Maggie Vaile was the first President, and the Guest of Honour at the Charter was Lady Helen Cutler, the wife of the Governor of NSW. In June 2003 the Club changed its name to its current name, the Zonta Club of Northern Beaches Inc.

Every year since the club has advocated for the advancement of the status of women through its activities.

The Club's first fundraiser was held at Avalon Theatre in 1975 to support the victims of Cyclone Tracy. The Club has long term ongoing projects including its October Advocacy Dinner, the International Women's Day Breakfast, and Australia Day Breakfast.
Zonta Northern Beaches has raised money to buy a Guide Dog, funded a water well in Sri Lanka, provided overseas financial support to a school in Kenya and two school girls in the Solomon Islands. Service projects have addressed the Zonta priorities of health, education and economic self-sufficiency of women and girls.
Projects include sewing over 2,500 Breast care Cushions, fundraising and packing over 57,400 Birthing Kits, and providing Kitchen Starter Kits for women moving to new homes from the refuge. The Club supports women and girls through education and work skills grants under the motto:
"Educate a woman and you educate her Family. If you educate a girl, you educate the future".
The Club has an active campaign to encourage applicants for the Zonta Young Indigenous Achievement Award and the Zonta Young Women in Public Affairs Award.
In 2015 representatives of the Club joined the Northern Beaches Domestic Violence Network and during the past few challenging years have done their utmost to provide the Northern Beaches Women's Shelter with practical items needed to assist their clients in re-establishing themselves as well as funding to attend courses to re-enter the workforce.
In addition, they support Zonta International service projects by sending a proportion of funds raised to Zonta International to support self-help programs worldwide, in partnership with organisations like UNIFEM and UNICEF.
In 2019 the Club was honoured to be awarded the International Women's Day Pittwater Women of the Year Award by the Hon. Rob Stokes, for the Club's ongoing commitment to the community.
''It's wonderful when there is a group of women who just quietly and humbly do so much – they don't shout about it, they just get on and do some fantastic work.'' Ms Mayman said
''Through this award I hope I can support the incredible work many women are doing in our community and further promote the importance of art in all our lives and its power to create change.''
The full interview with Sally will run next Issue, available Sunday March 12th.
The International Women's Day Breakfast features a Speaker from our community who this year was Tour de Cure co-founder Samantha Hollier-James. Since 2007 Tour de Cure has raised over $95 Million, which has funded 647 Australian Cancer Research, Support and Prevention Projects resulting in an incredible 96 major cancer breakthroughs. Tour de Cure has also engaged over 175,000 Australian school children with their "Be fit, Be healthy, Be happy" cancer awareness message.
Samantha's professional work in Media was recognised through winning the B&T Women in Media "People's Choice" Award in 2019 and she was also named as a finalist in the 2022 NSW Government's Women of the Year awards. Samantha also works tirelessly to nurture and support young leaders as a volunteer mentor for the past decade. Passionate about helping people achieve their goals, whatever they may be, those attending this year's Zonta Women's Day Breakfast found her address 'inspiring'.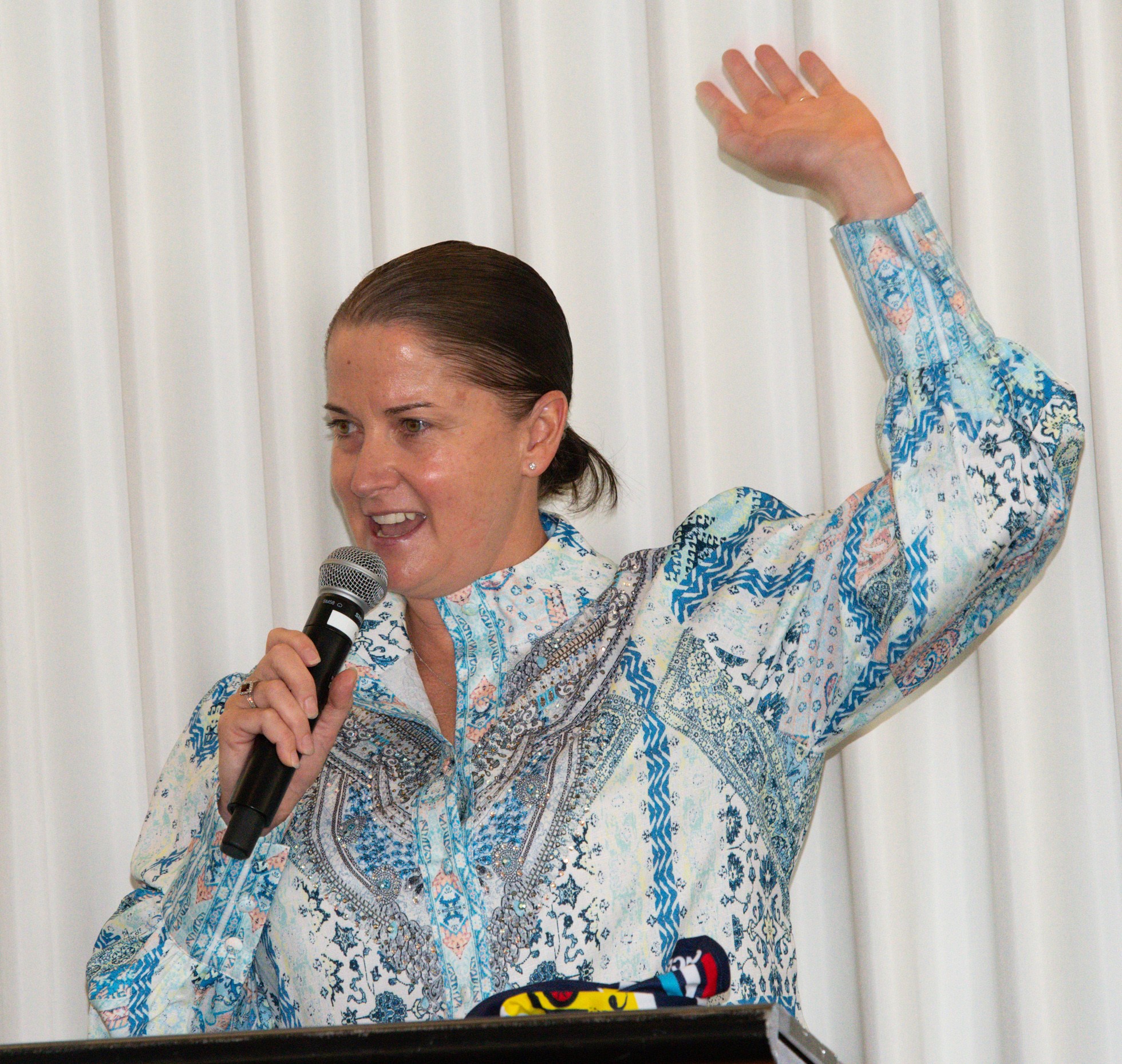 Guest speaker Samantha Hollier-James. Co-founder Tour de Cure. Photo: Michael Mannington OAM, Community Photography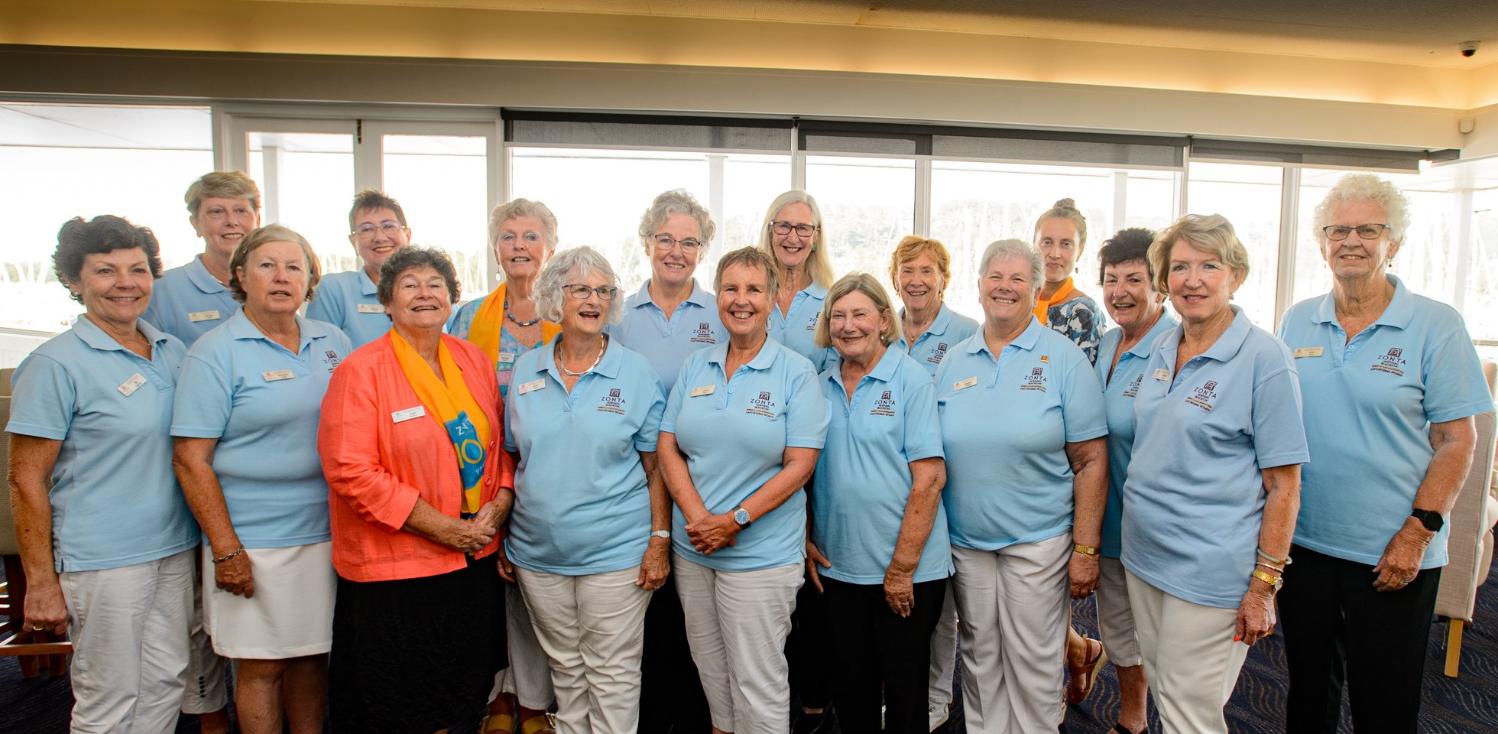 Zonta Club of the Northern Beaches, 2023.
Photo: Michael Mannington OAM, Community Photography