January 24 - 30, 2021: Issue 480
Pittwater Pathways: Celebrating Local Aquatics For 10 Years
For a decade now Pittwater resident John Illingsworth has been producing videos to educate, celebrate, defend, honour and delight viewers on all things Pittwater and more.
The range of subjects stems from the historic to
people
to current and contemporary issues facing residents in his 'Pittwater Pathways' series as well as insights on how to 'pull those weeds' found in reserves under his 'Pittwater EcoWarriors' series.
Mr. Illingsworth is steeped in Pittwater culture - his and his family's roots go back several generations in this place.
John's work, all done voluntarily, has taken him beyond Pittwater as requests from further afield for his talents grow. Longer term readers may recall his epic cataloguing, by film, of the Inaugural Coast Walk undertaken in 2014, which commenced from Barrenjoey and ran in this news service as he finalised each sections' edit.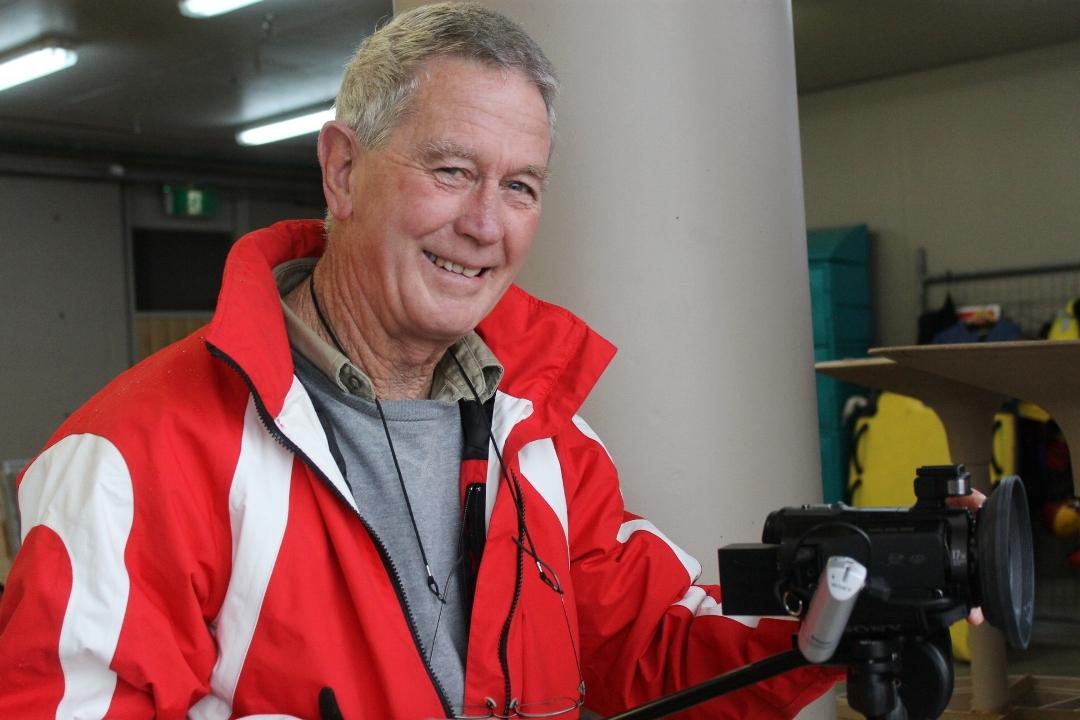 John Illingsworth at the start of the Inaugural Sydney Harbour and Coast Walk 2014 - AJG Photo.
As our readership grows we'd like to share some of his wonderful films for 'newbies' and hope some of our own favourites amongst this valuable collection of archives will be enjoyed once more by Readers who have been with us since day 1. What runs this Issue is just a few of those films in his vast body of work and just one example of how people around here choose to 'give back' to this community.
It's a long long weekend and a week where we head towards getting ready for Term 1 of a new school year - let's take time to exhale and enjoy some of the wonderful films published by 'Pittwater Pathways' and 'Pittwater EcoWarriors' and appreciate the beautiful place we're so lucky to live in.
THE WALKING VOLUNTEERS - BARRENJOEY TO NORTH HEAD
2019 Edit: A condensed Inaugural Sydney Harbour & Coast Walk for the first section of the 2014, 30 day, 315 km walk around the entire Sydney region coastline.
'BARANGAROO', THE EORA FISHERWOMAN
Portrait of Barangaroo drawn from the work of Grace Karskens ('The Colony', 2009) and Inga Clendinnen ('Dancing with Strangers, 2003), also http://dictionaryofsydney.org/entry/b​... (Grace Karskens 2014)
THE STEWART TOWERS
(On BARRANJUEE)
by John Illingsworth (Pittwater Pathways) and Geoff Searl OAM
The first navigation lights for Broken Bay, NSW were the twin Stewart Towers on Barrenjoey headland. A history of the lights and of Barrenjoey itself up to the 1881 lighting of the existing lighthouse. This film was assisted by a grant from Maritime Museums of Australia.
2018 SCOTLAND ISLAND DOG RACE
Christmas Eve saw a sunny afternoon, a low tide and thousands of people at Church Point.
SCOTLAND ISLAND DOG RACE 2016
Pittwaters' men, women, boys and girls race their dogs across the Scotland Island channel. Light-hearted Australian culture at its best.
GLORIA'S 90th REMASTERED
At Mona Vale beach in NSW men and women of all ages meet early mornings, every morning, to swim the surf and pool. Gloria's friends perform a brilliant routine to celebrate her 90th birthday in 2013. This 2020 version has been remastered, has new location shots and a tighter edit.

SANDSTONE, SEDIMENTS AND SWASTIKAS: PNHA GEOLOGY WALK, PART 1
2012: Doctor Peter Mitchell OAM explains the geology of the Hawkesbury sandstone at Deep Creek near Narrabeen, and a fascinating history written upon it.
VOYAGE AROUND AVALON BEACH
2014: The Enemark Collection consists of around 500 nitrate negatives made by John H Enemark and Anne M Enemark from 1917 to 1946. Consecutively, 6 of them comprise a near 360 degree panorama of the Avalon district in NSW circa 1917. Music by Enya, images from National Library of Australia.
LITTLE REEF AT NEWPORT BEACH
2018: Sublime Little Reef and the rocky bay alongside Newport Beach pool set to John Barry's beautiful 'All Time High' and some interesting geology.
A WALK THROUGH WARRIEWOOD WETLANDS
Pittwater Pathways
2017: Would you rather have 6 storey developments - or places like this? Fight to save Pittwater, oppose the NSW Government's forced development agenda.
Music by GURRUMUL