September 19 - October 2, 2021: Issue 511

A Pittwater Mix: September 2021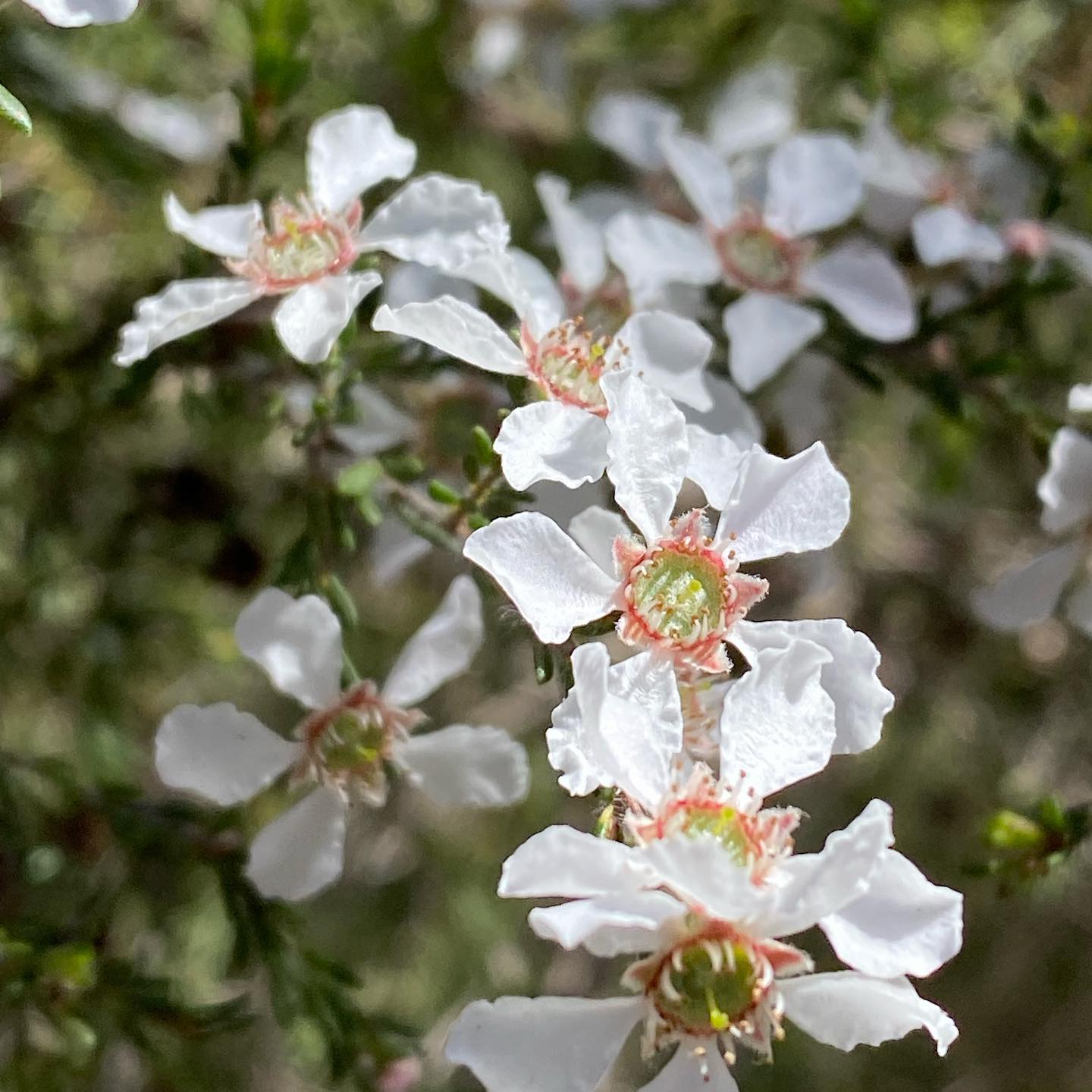 Leptospermum squarrosum - Peach-flowered Tea tree. Photo by Selena Griffith, September 2021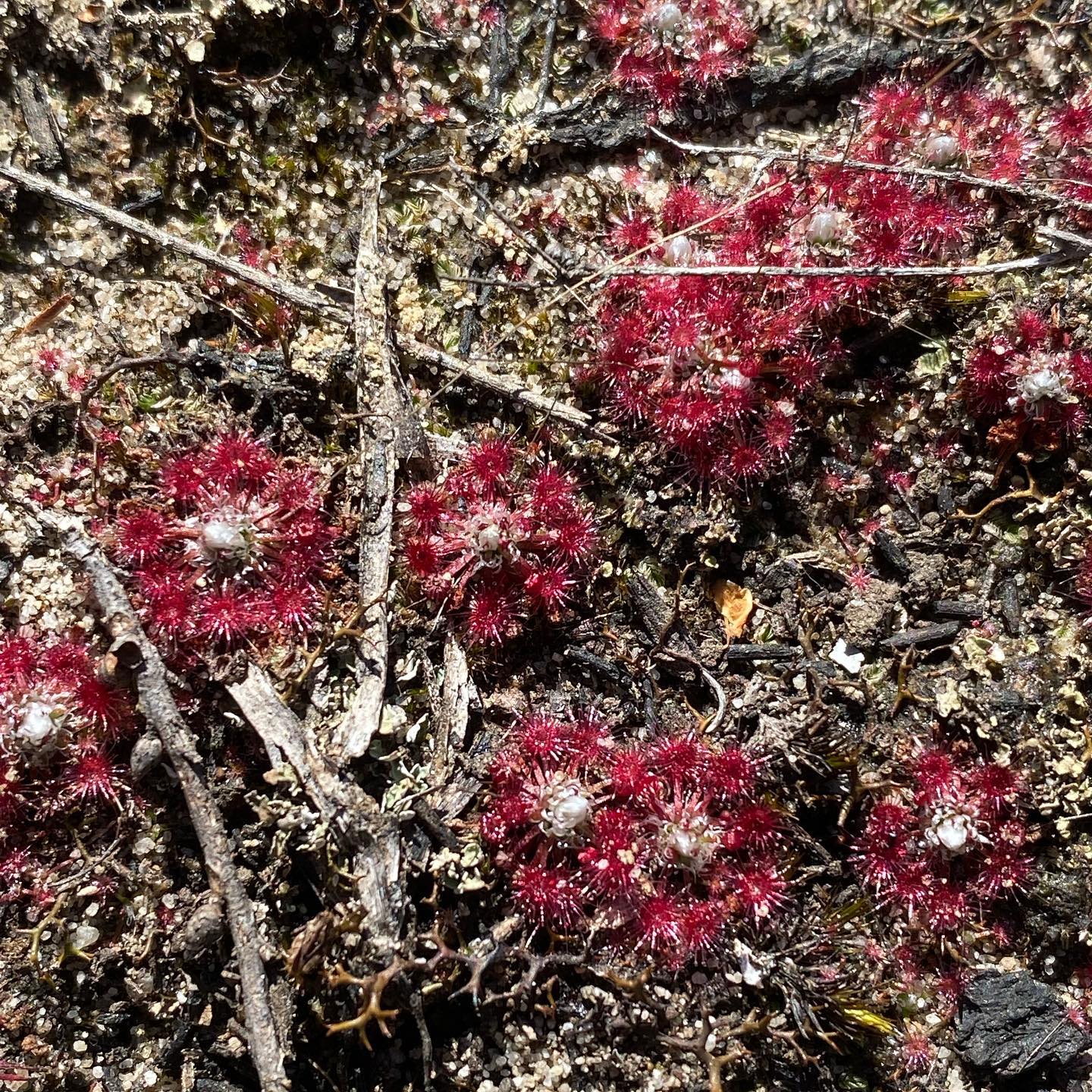 Drosera peltata - Pale Sundew. Photo by Selena Griffith, September 2021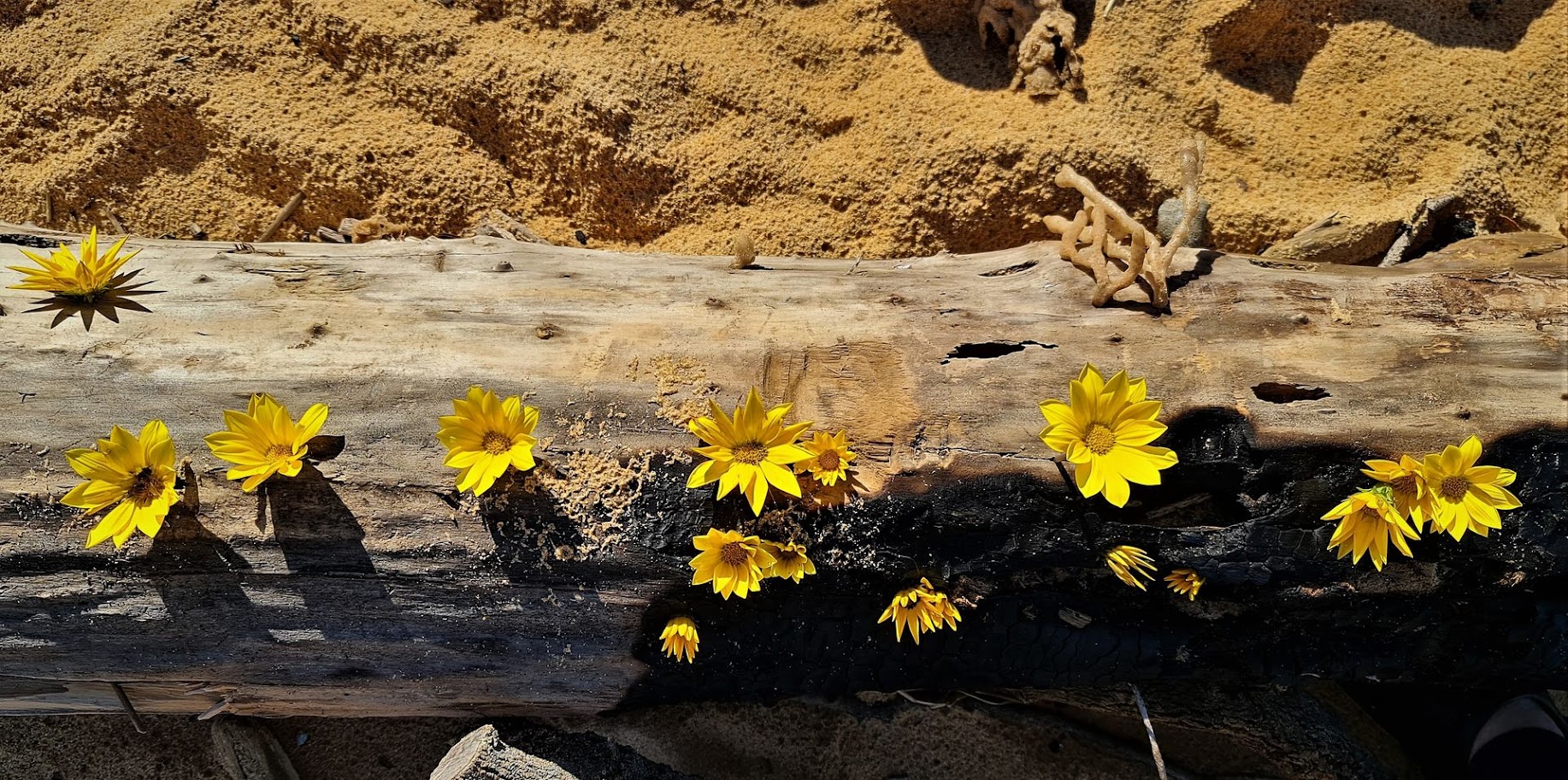 Flowered log et Turimetta with sprigs of sea sponge - quite a rare species this one; you usually only find them in the wake of small children - well spotted Joe. Photo by Joe Mills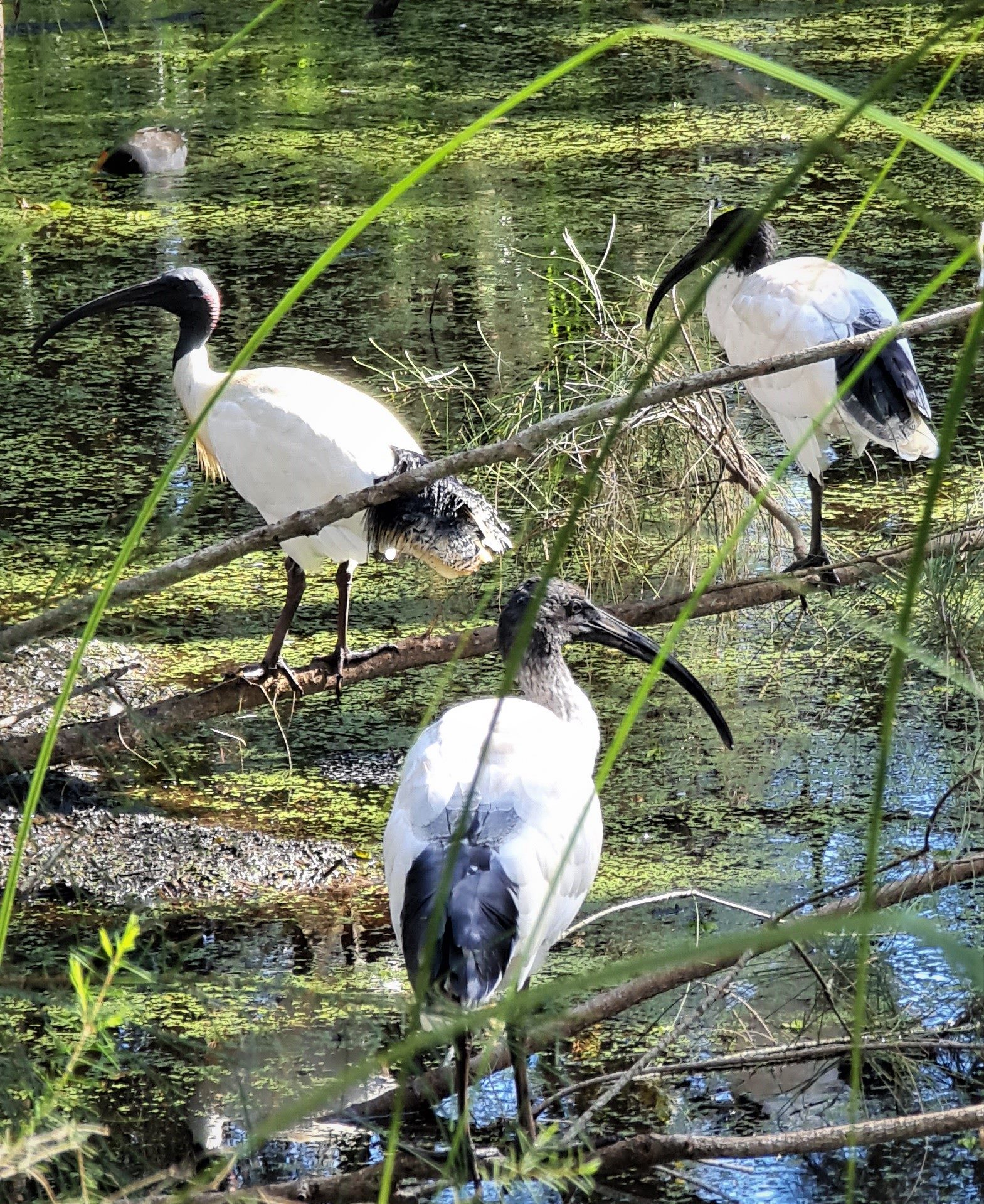 Threskiornis molucca - Australian White Ibis family in Warriewood Wetlands. Photo by Joe Mills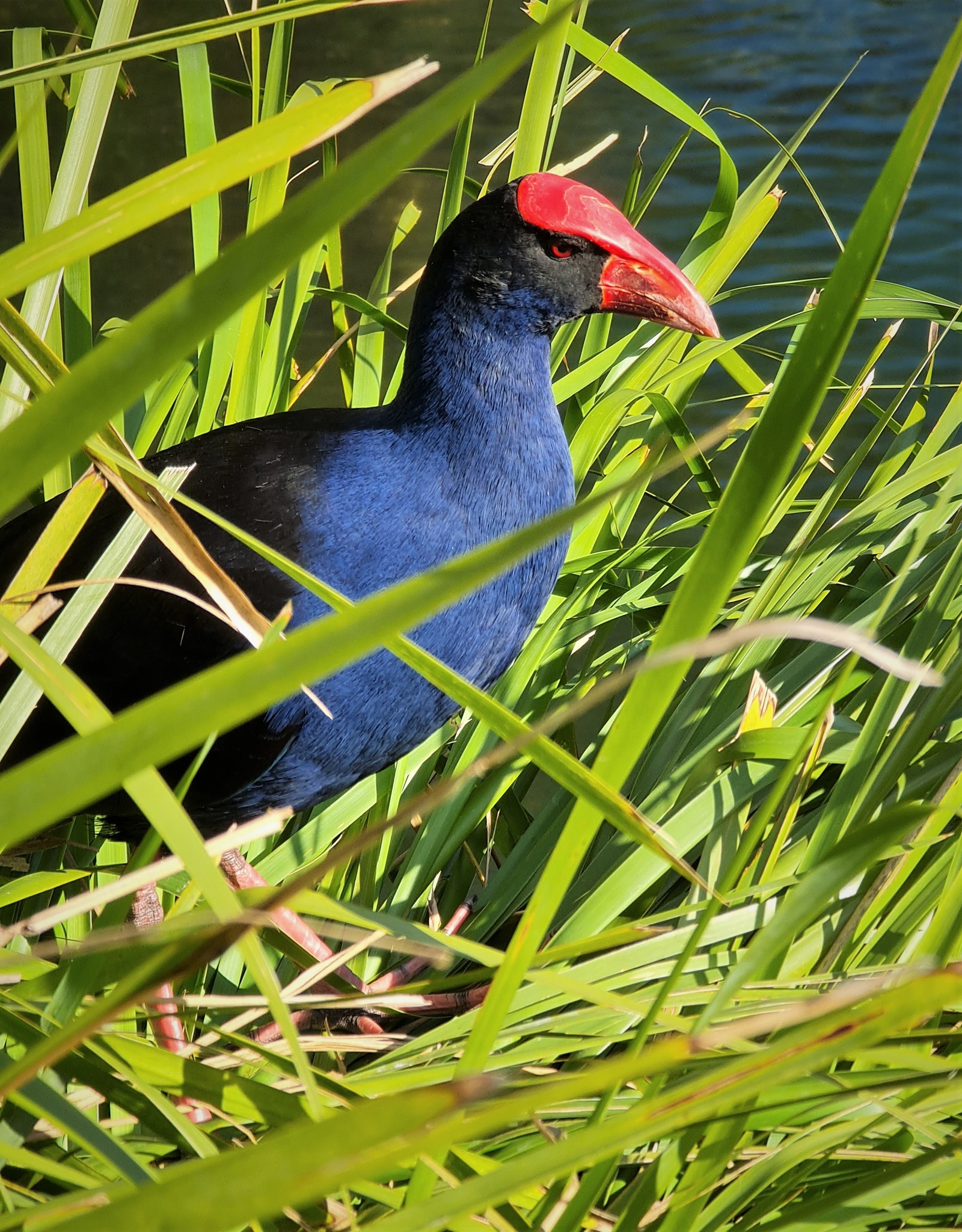 Porphyrio porphyrio - Purple Moorhen - at Warriewood Wetlands. Photo by Joe Mills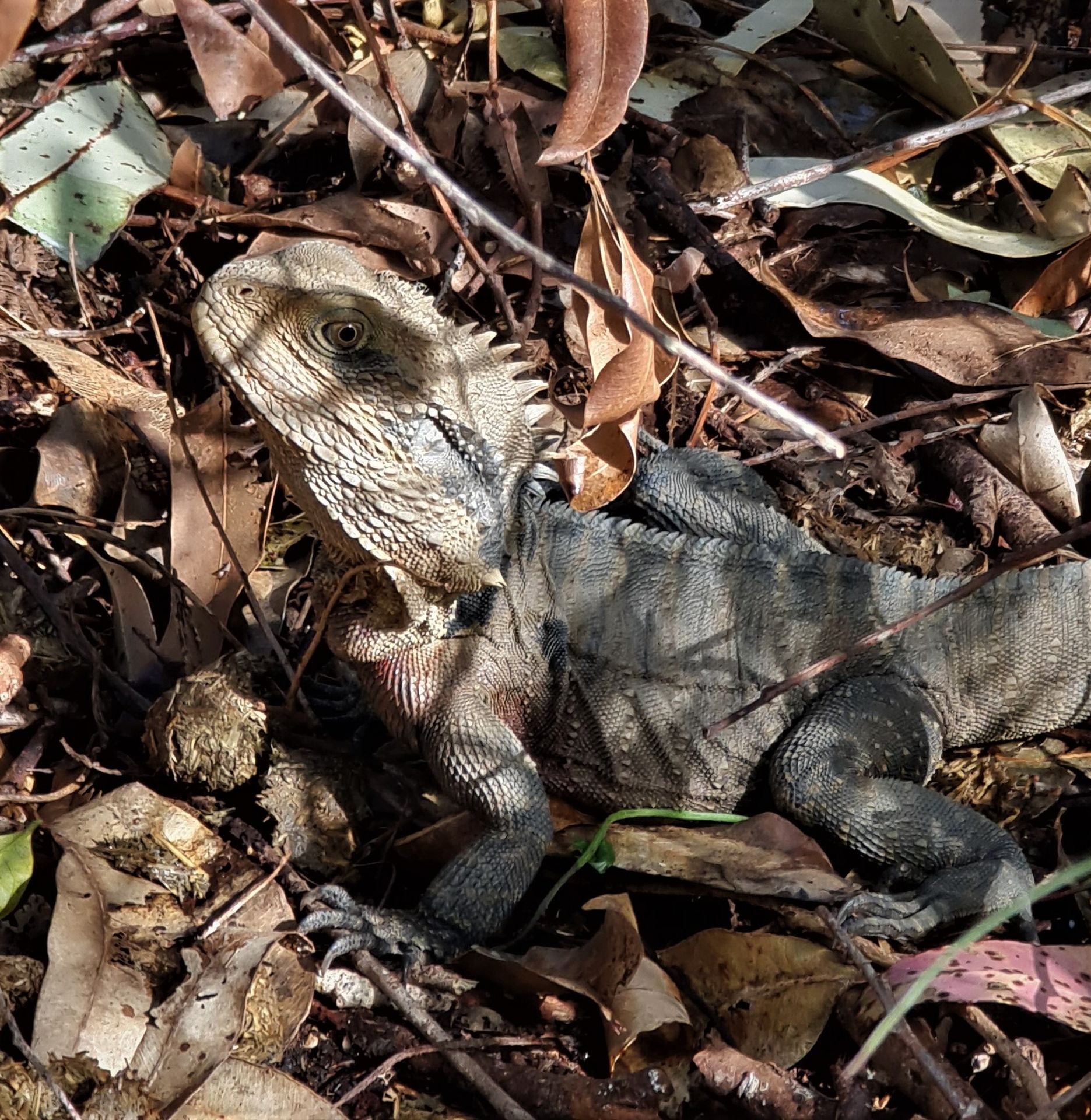 Australian Water Dragon - at Fern Creek, Warriewood. Photo by Joe Mills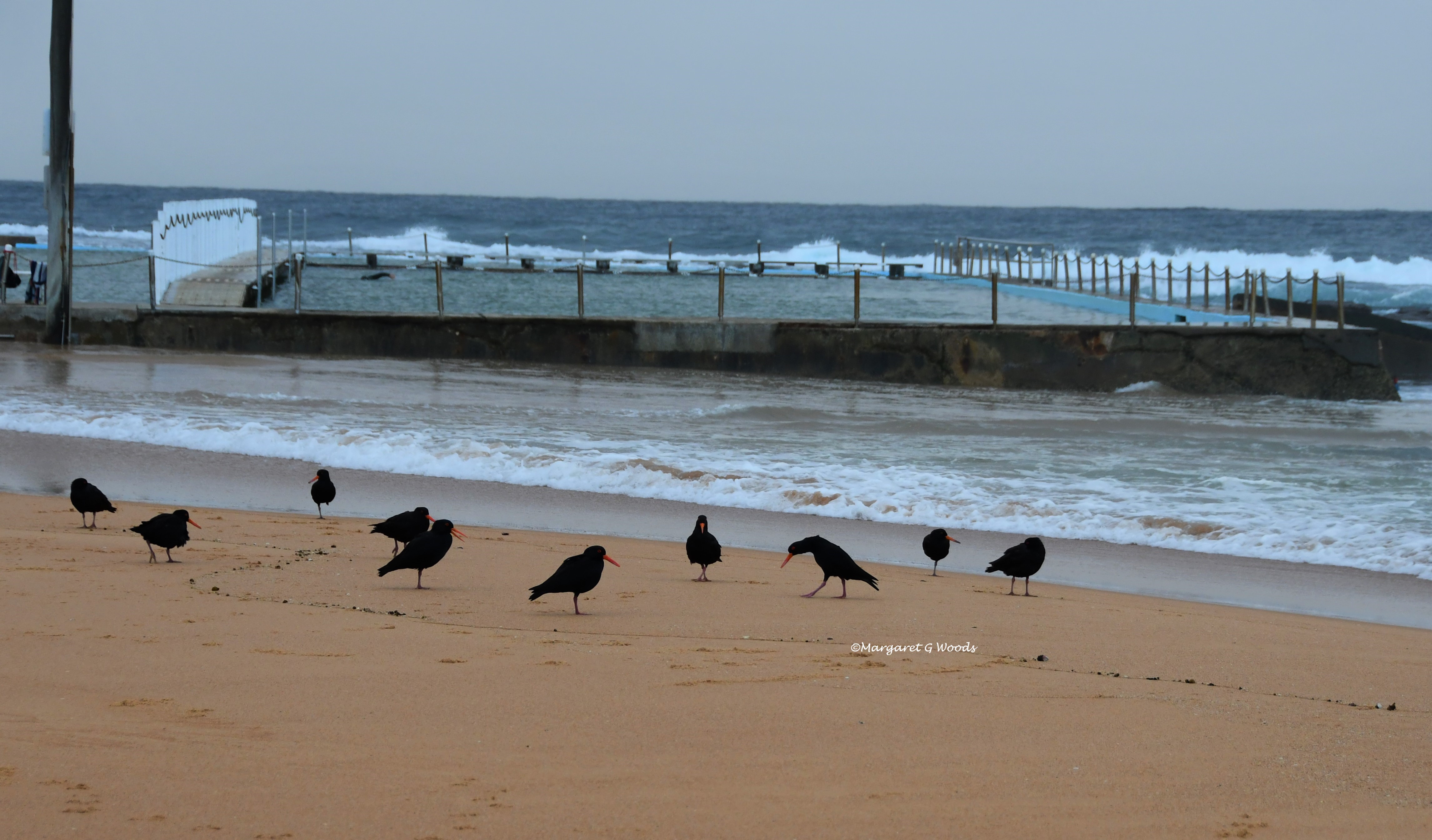 10 Sooty Oystercatchers, Haematopus fuliginosus, at North Narrabeen Beach Rock Pool - breeding season! Photo by Margaret Woods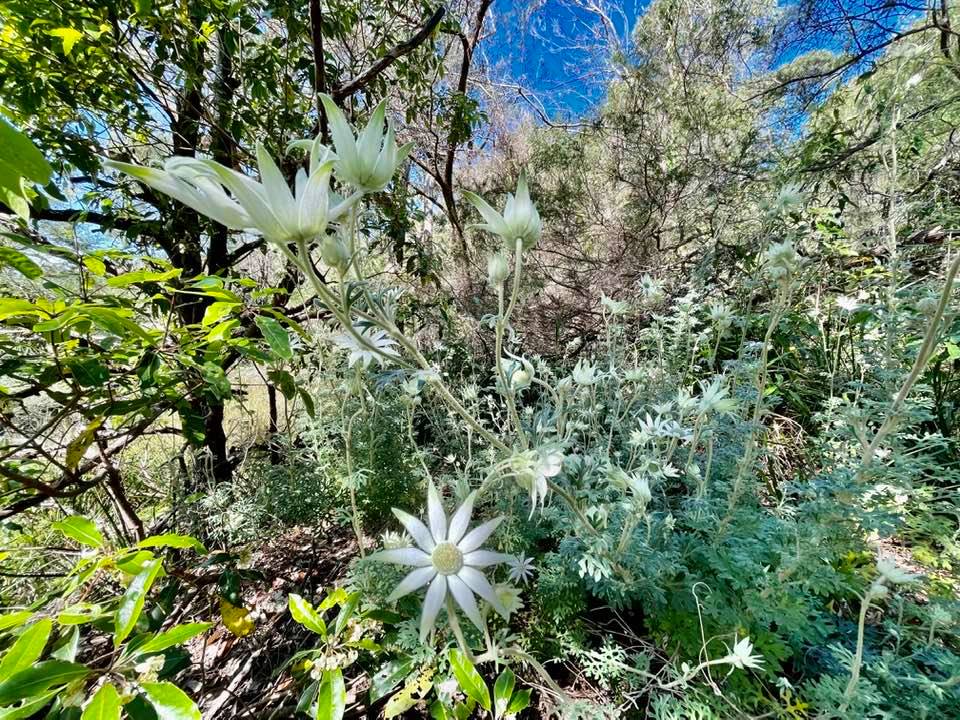 Flannel Flowers, Actinotus helianthi, in Sunlight, Palm Beach. Photo by Adriaan van der Wallen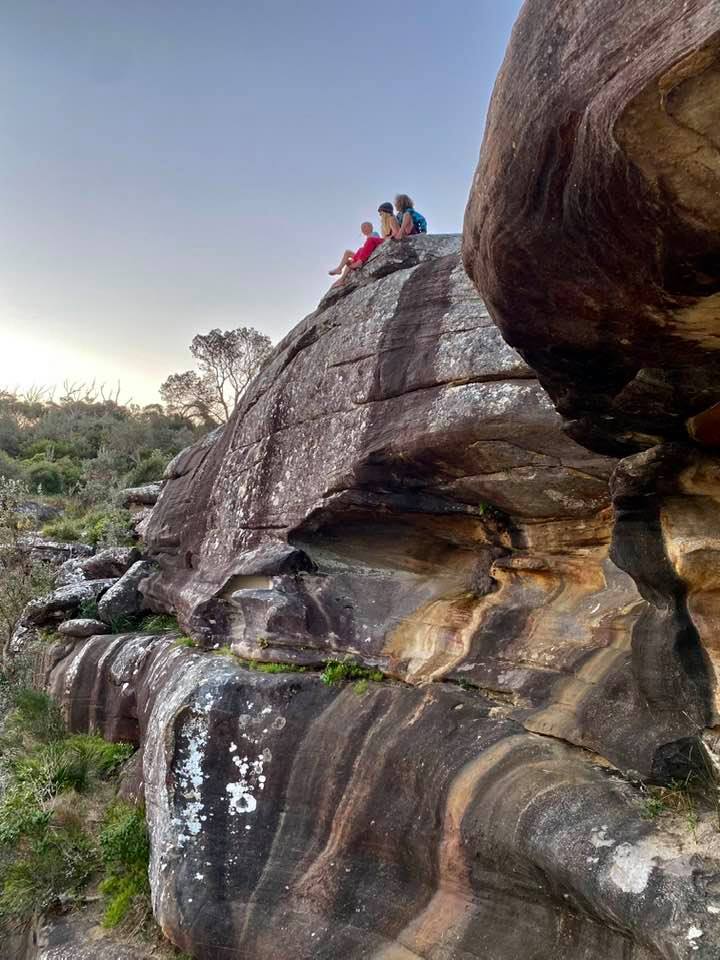 Smugglers Track Rock Face - Barrenjoey. Photo by Adriaan van der Wallen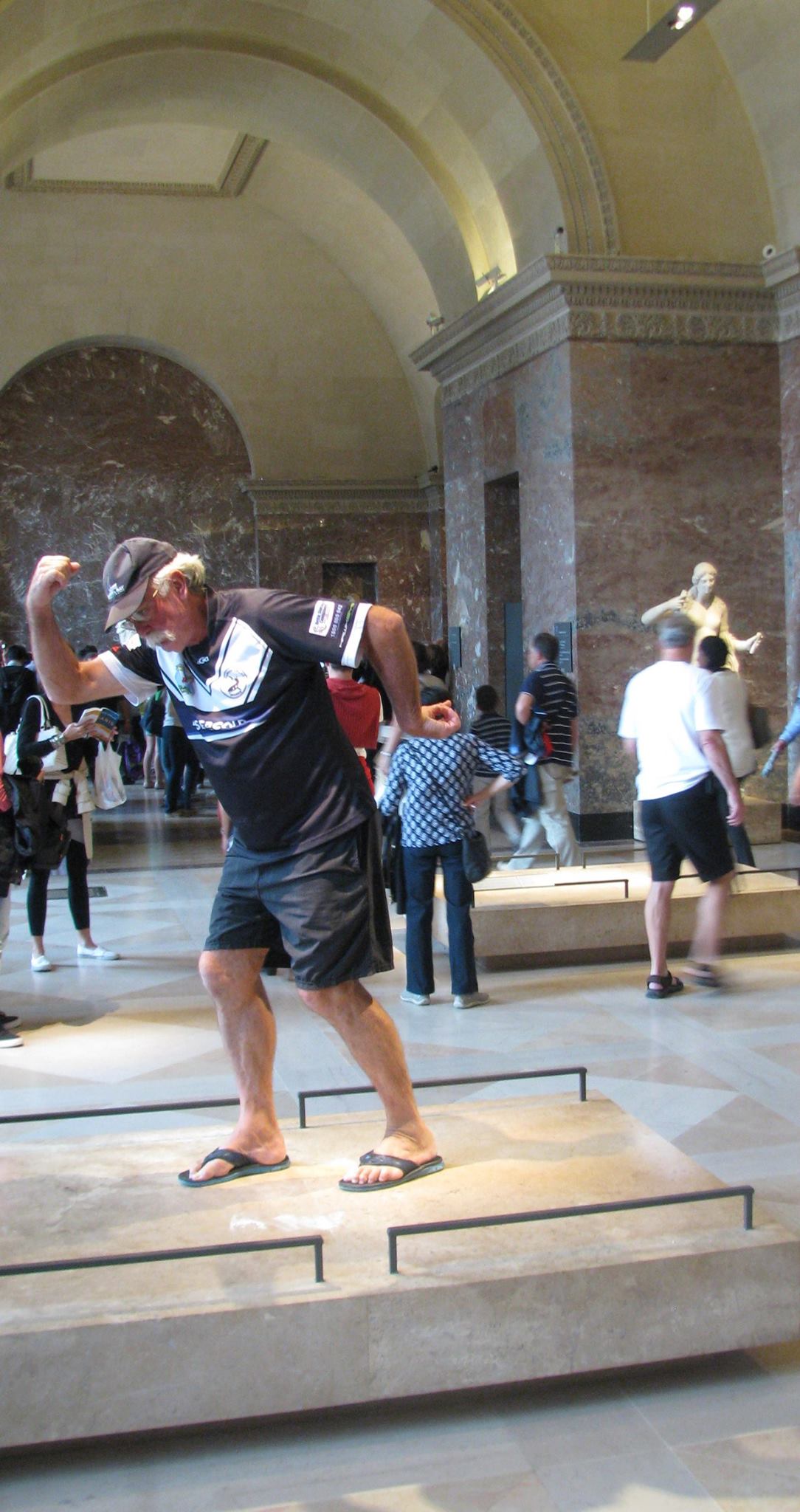 Not sure how this got in here, but this is known as the 'Brian De Friendly Statue et Le Louvre', captured in all its glory in 2014; our own local Brian Friend OAM says he spotted it while there studying ART- not sure this species has a Latin 'name', a very lifelike rendition nonetheless; classical sculpture showing great skill from the ARTIST in bringing this subjects' characteristics out .... back to our Spring Mix from Pittwater: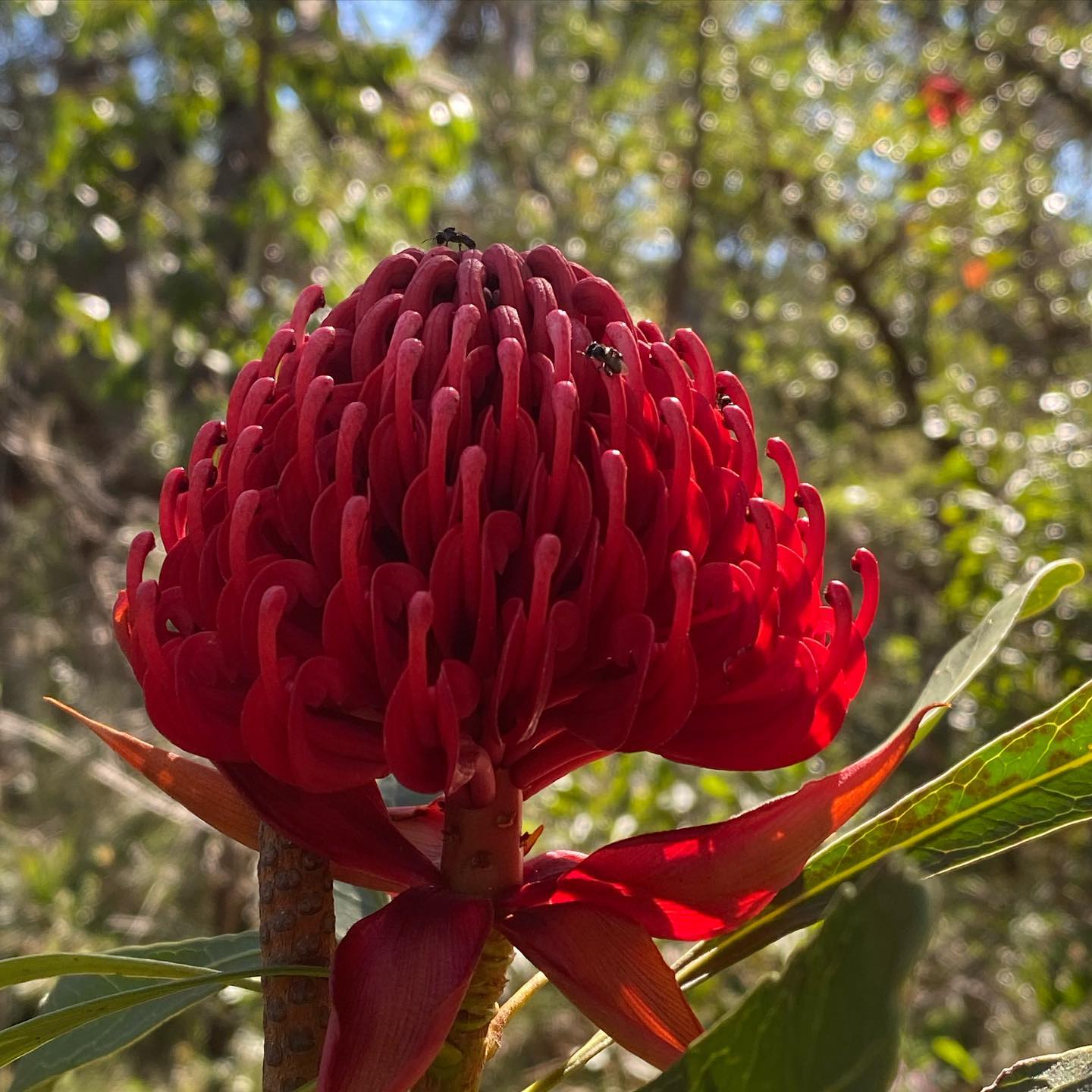 Telopea speciosissima - Waratah. Photo by Selena Griffith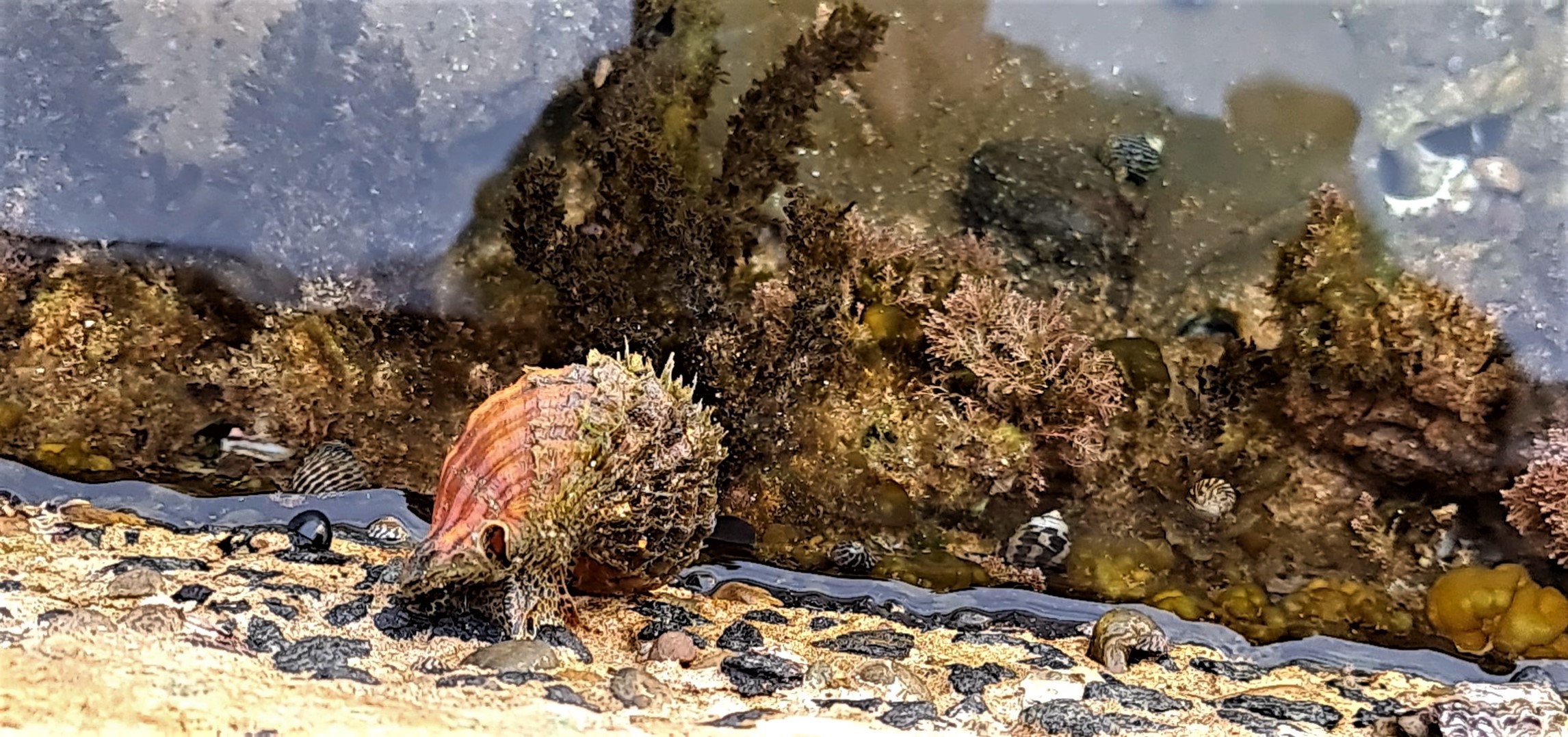 Phalium flammiferum
, the striped bonnet, is a species of sea snail, a marine gastropod mollusc in the family Cassidae, the helmet snails and bonnets - taken on the side of the Narrabeen Rock Pool wall recently. The shell animal is crawling up the pool wall, and the other shells and seaweed are just below the water surface. You can see the water demarcation line.
Worth exploring these school holidays - our tidal rock pools. - Photo and report by Joe Mills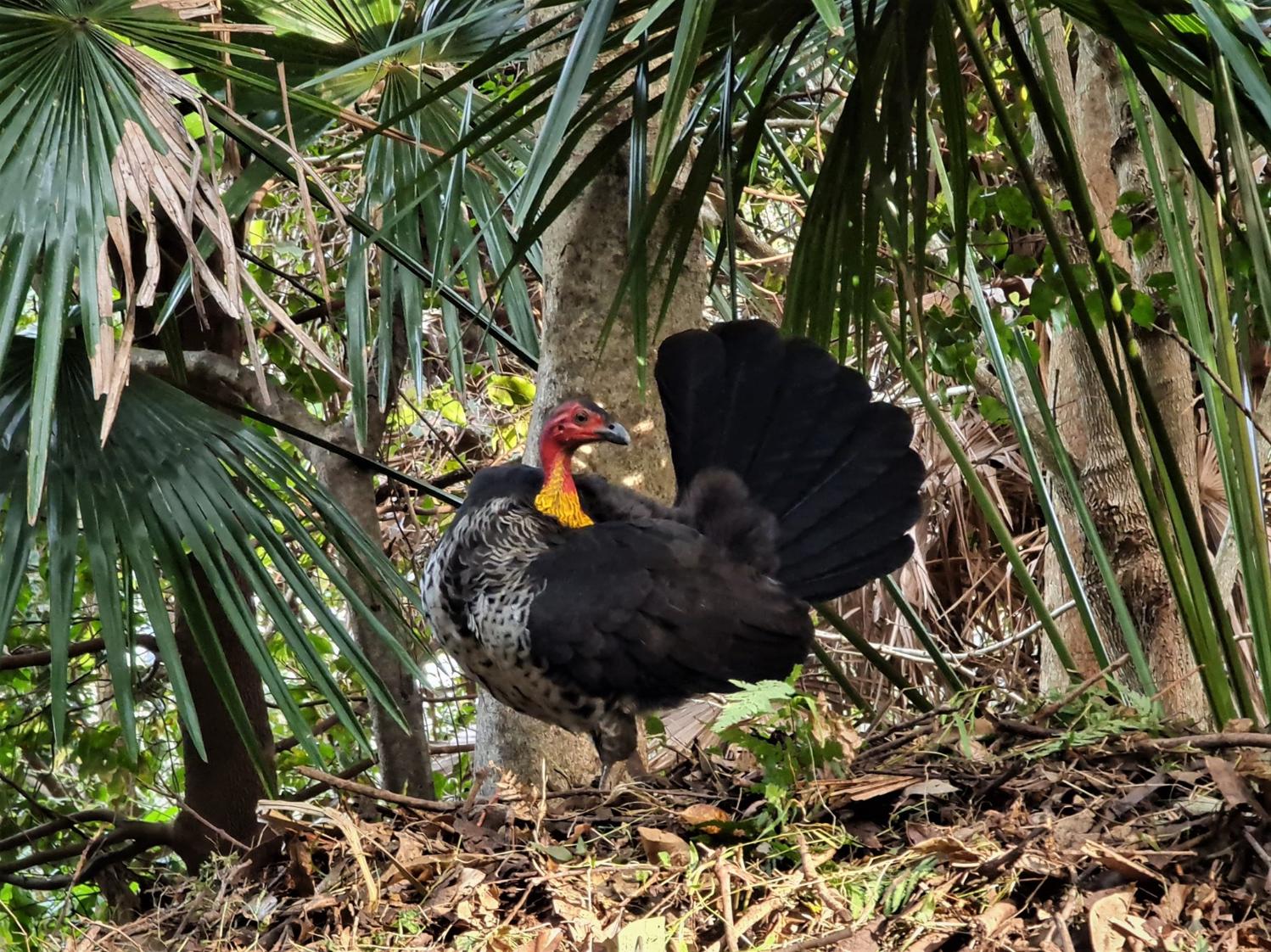 This is one of the interesting characters of our local bush and wetlands, the Brush Turkey (male in pic). This one is pictured on top of his mound of leaf, soil and twig matter. During Spring (now) he works feverishly scaping all the loose matter around his mound, working backwards. He aims to impress and attract a female, have a bit of foreplay and get her to lay some eggs in the centre of the mound. Once that is completed, he solely looks after the mound, maintaining a constant temperature by scraping off the top or adding more to the top. After about a month the chicks are born and they are independent straight away. They look after themselves. An interesting bird. Not very shy, but do keep their distance from us humans. They roam all around our neighbourhoods, especially along creek reserves, and occasionally try to scrape our tan bark garden beds. I love them and their nesting abilities. -
Photo and report by Joe Mills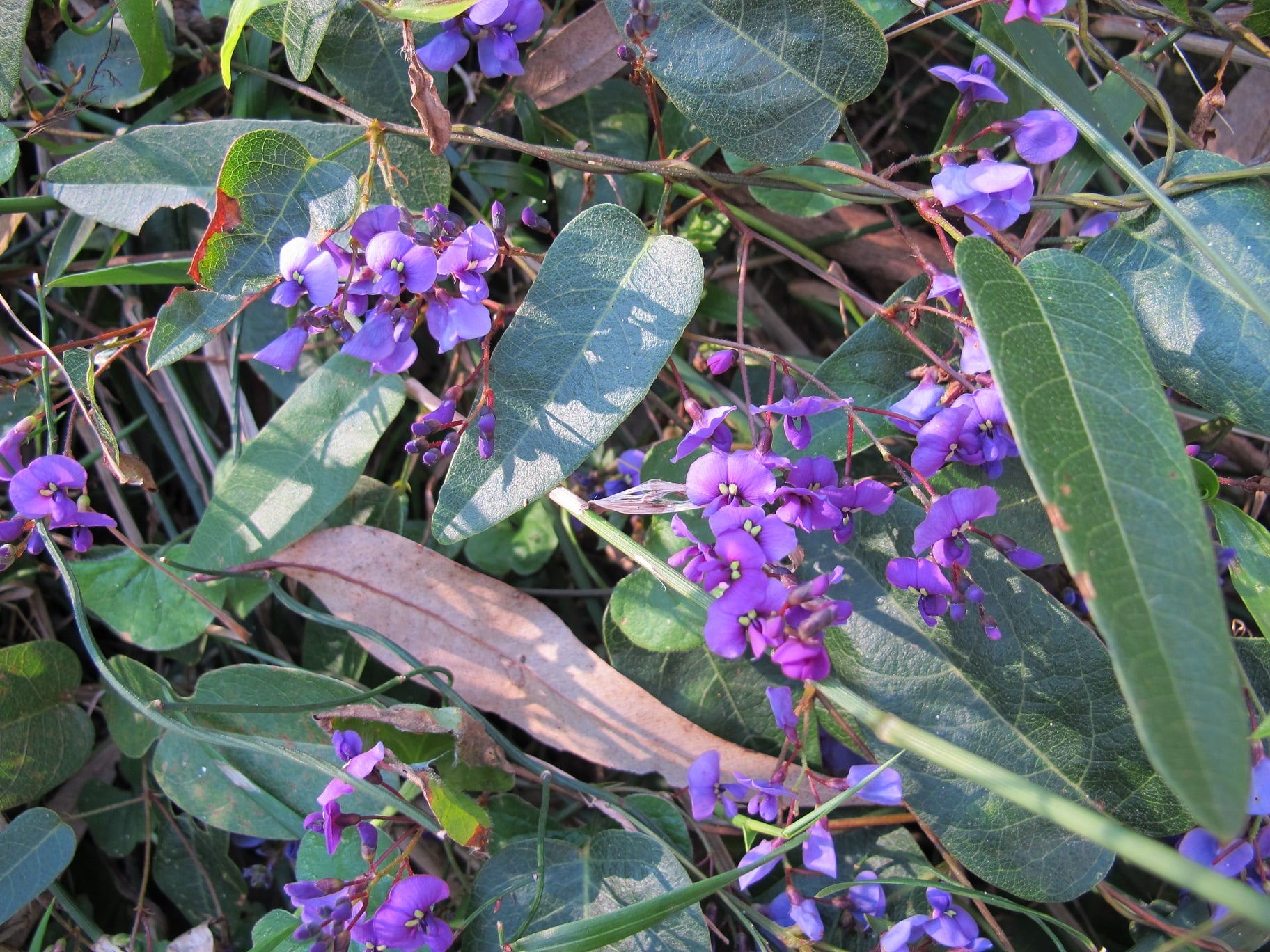 Native Sarsparilla
Hardenbergia violacea
: PNHA photo. Pittwater Natural Heritage Association (PNHA): Pittwater Nature Issue 7 is now available.
Includes: Sick Frogs, Ospreys and White-bellied Sea Eagles, the huge Pea Family (includes tough and gorgeous Native Sarsparilla Hardenbergia violacea - image), winter wildlife patients, Echidna X-ray, Duke of Ed boys at the Avalon Community Garden.
Click here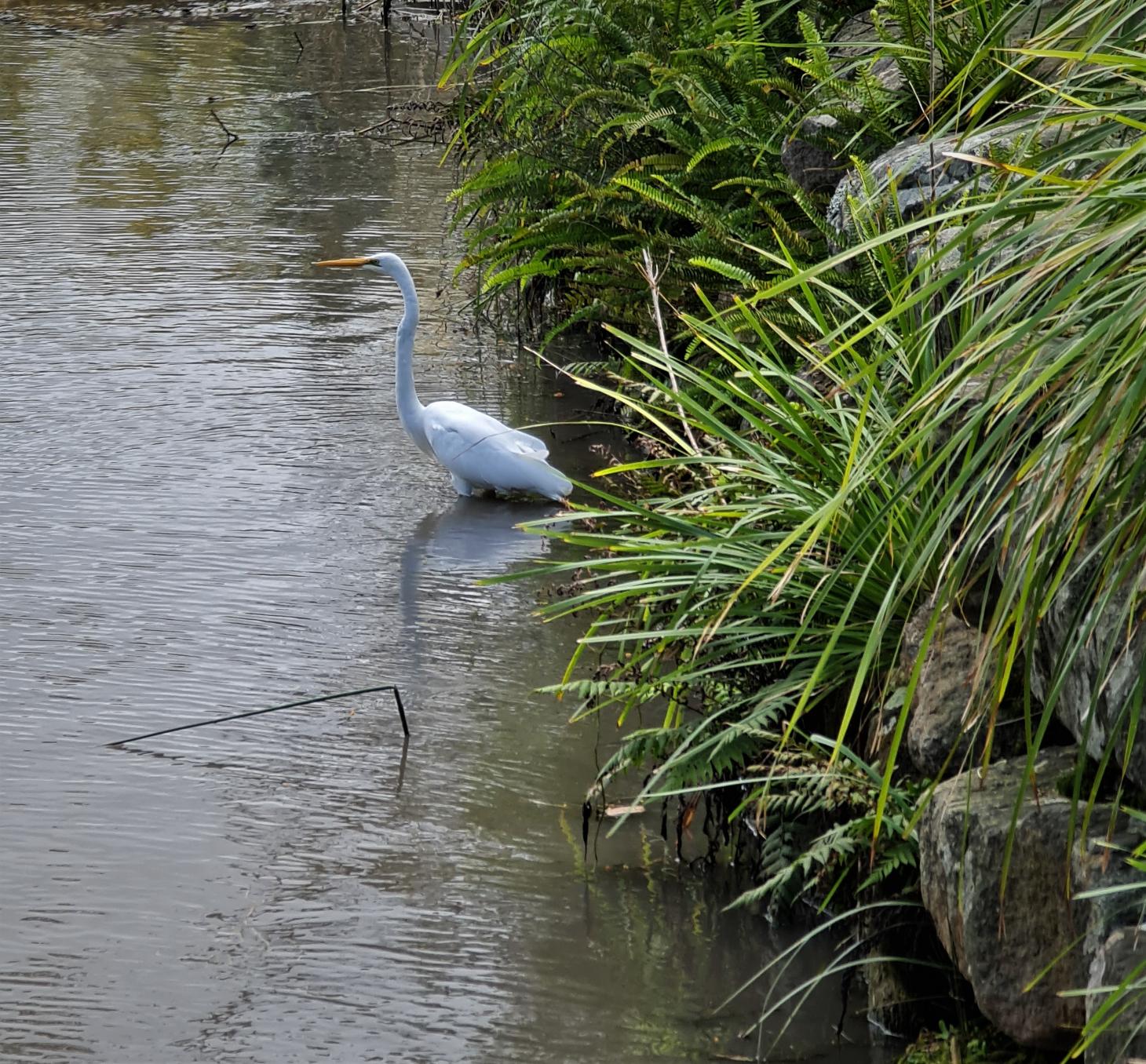 Egret - Warriewood - Photo by Joe Mills
Aussie Backyard Bird Count 2021
Save the date – there's only 1 MONTH TO GO until the 2021 Aussie Bird Count and we can't wait! ⁠
The 2021 event will run from October 18‒24 during National Bird Week. Register as a counter today at: https://aussiebirdcount.org.au/
The Aussie Backyard Bird Count is one of Australia's biggest citizen science events. This year is our eighth count, and we're hoping it will be our biggest yet!
Join thousands of people around the country in exploring your backyard, local park or favourite outdoor space and help us learn more about the birds that live where people live.
Taking part in the Aussie Backyard Bird Count is a great way to connect with the birds in your backyard, no matter where your backyard happens to be. You can count in a suburban garden, a local park, a patch of forest, down by the beach, or the main street of town. ⁠
To take part, register on the website today, then during the count you can use the web form or the app to submit your counts. Just enter your location and get counting ‒ each count takes just 20 minutes!
Not only will you be contributing to BirdLife Australia's knowledge of Aussie birds, but there are also some incredible prizes on offer. ⁠
Head over to the Aussie Backyard Bird Count website to find out more.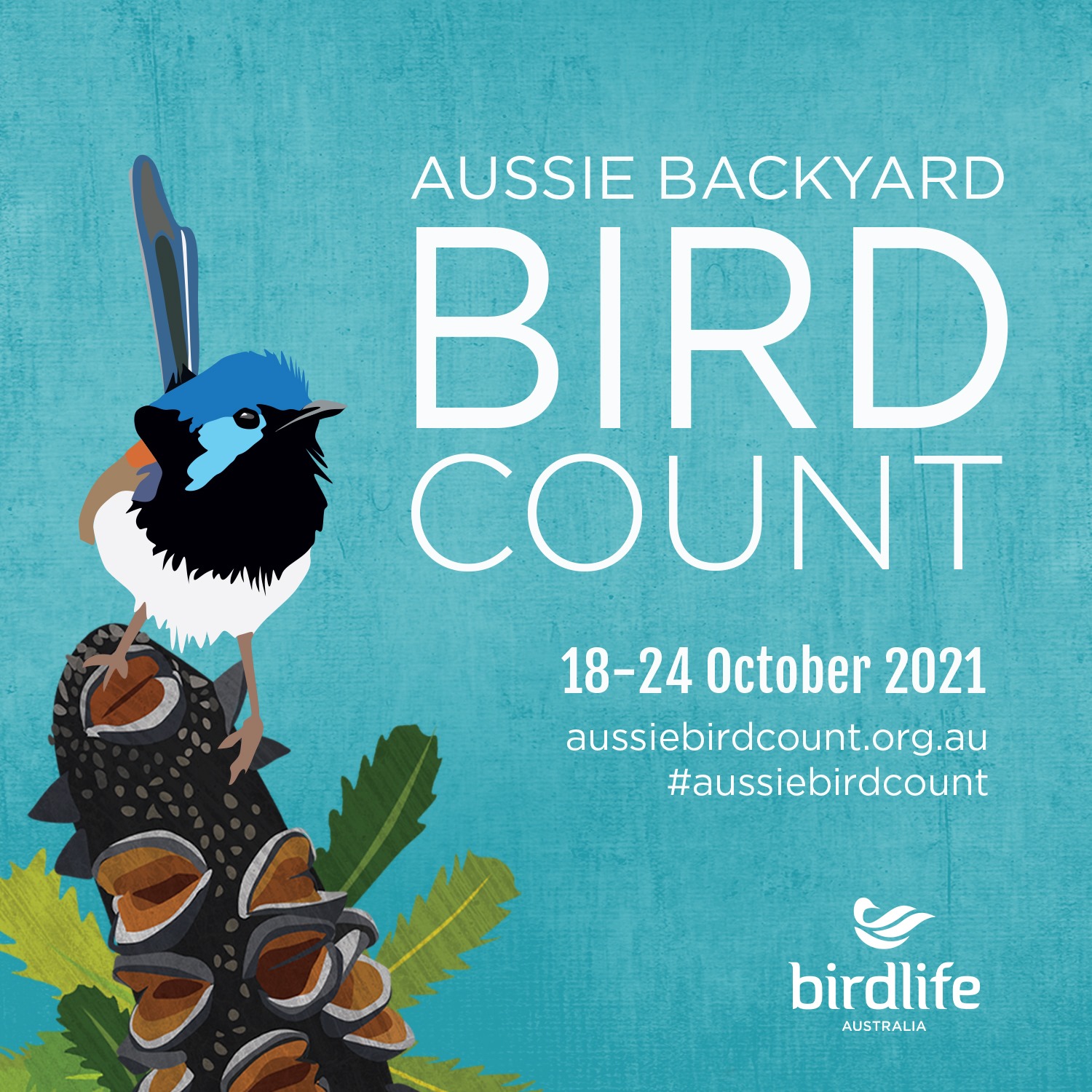 A reminder that many of the birds that migrate to our area are arriving exhausted from having flown thousands of miles to be here. Please keep yourselves and your pets away from these shores during these months. They need their rest.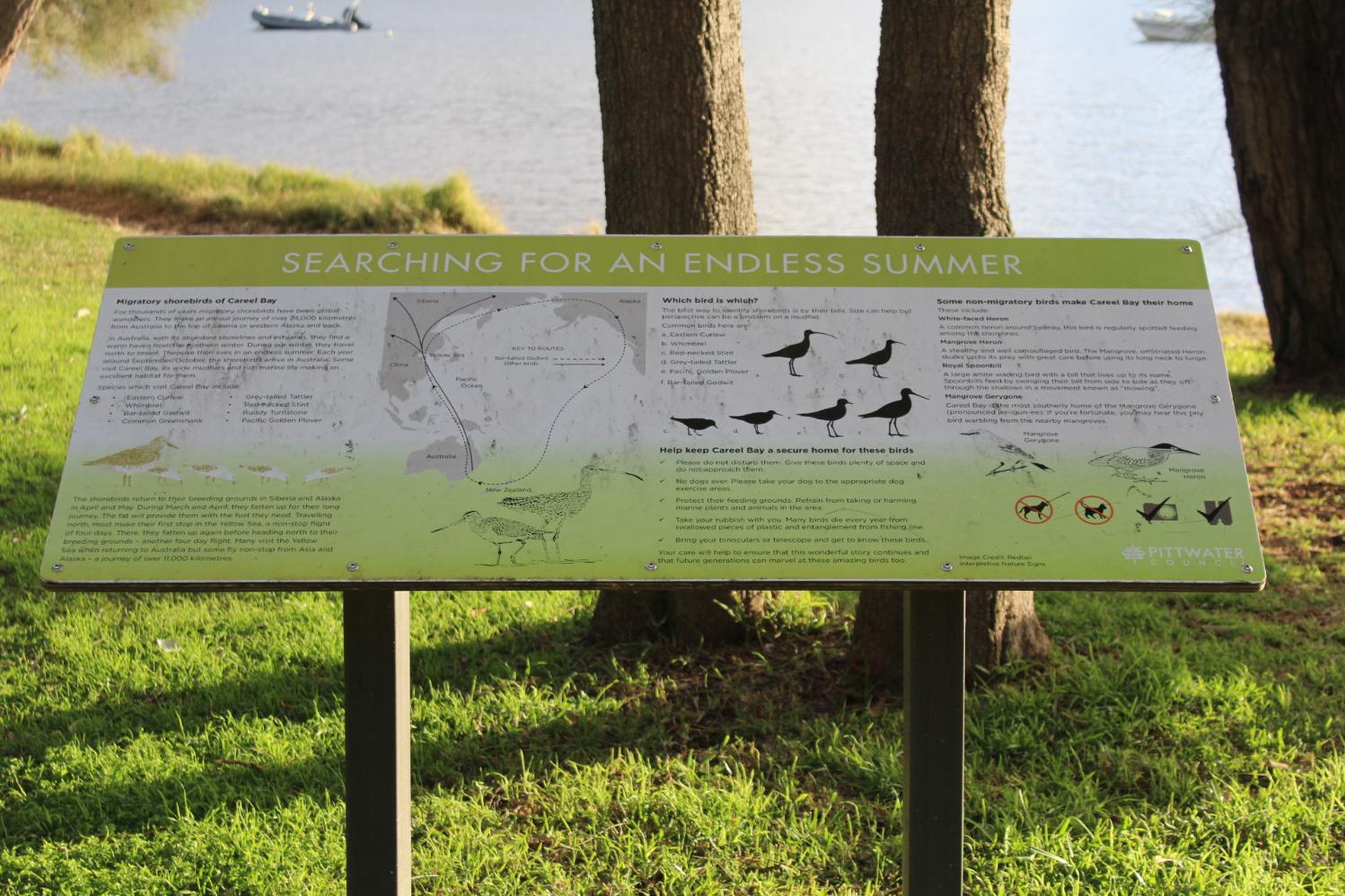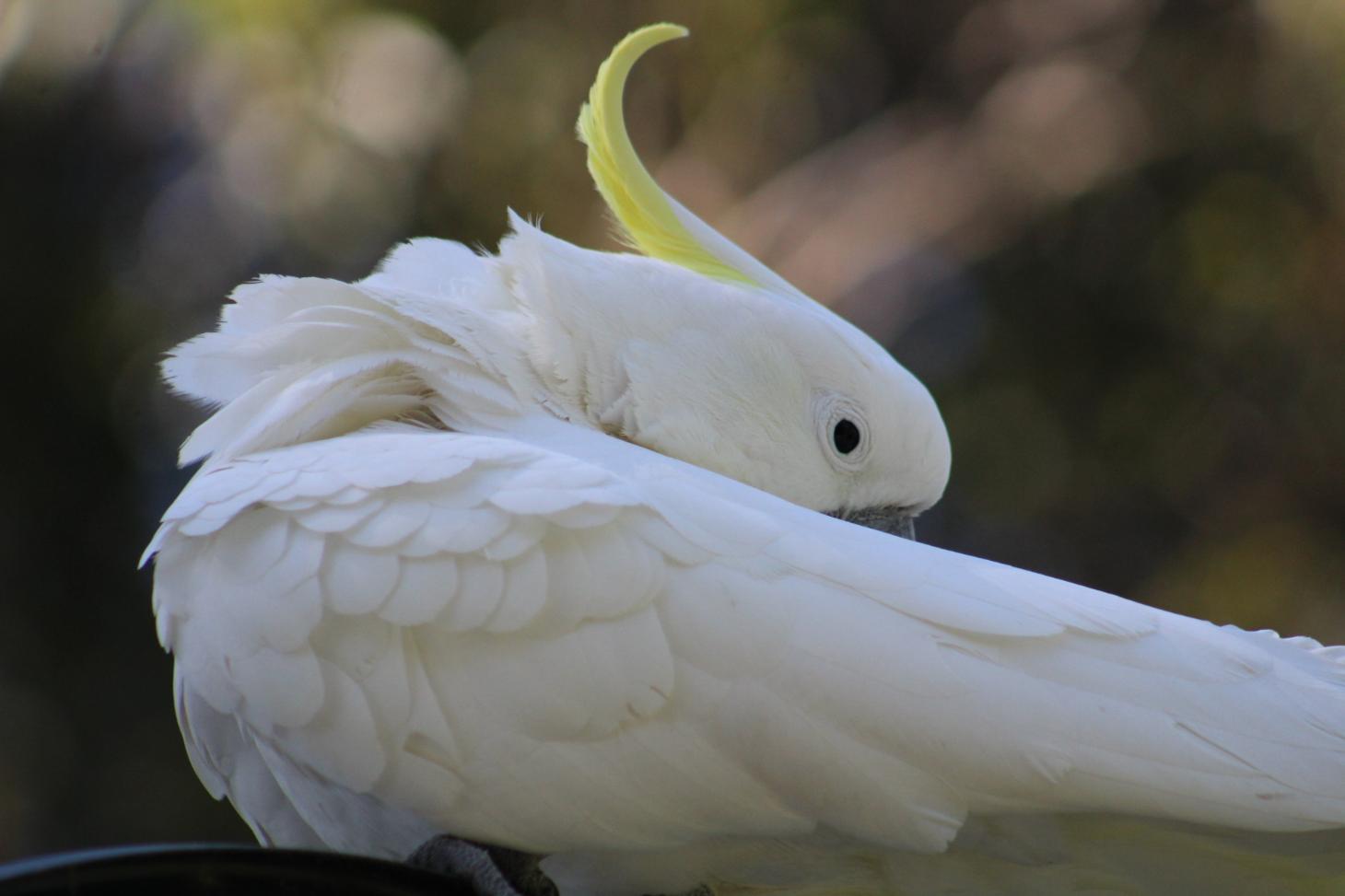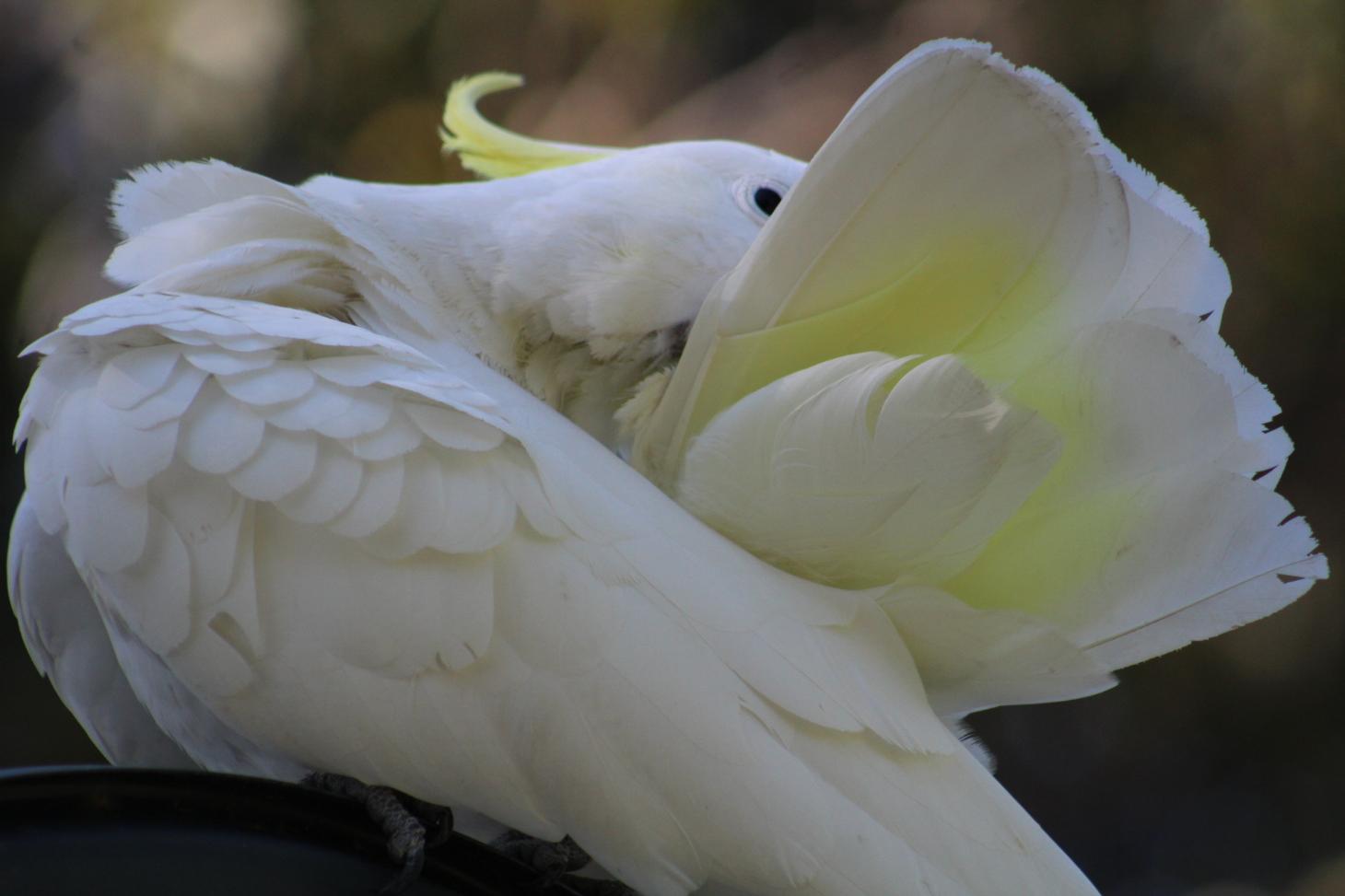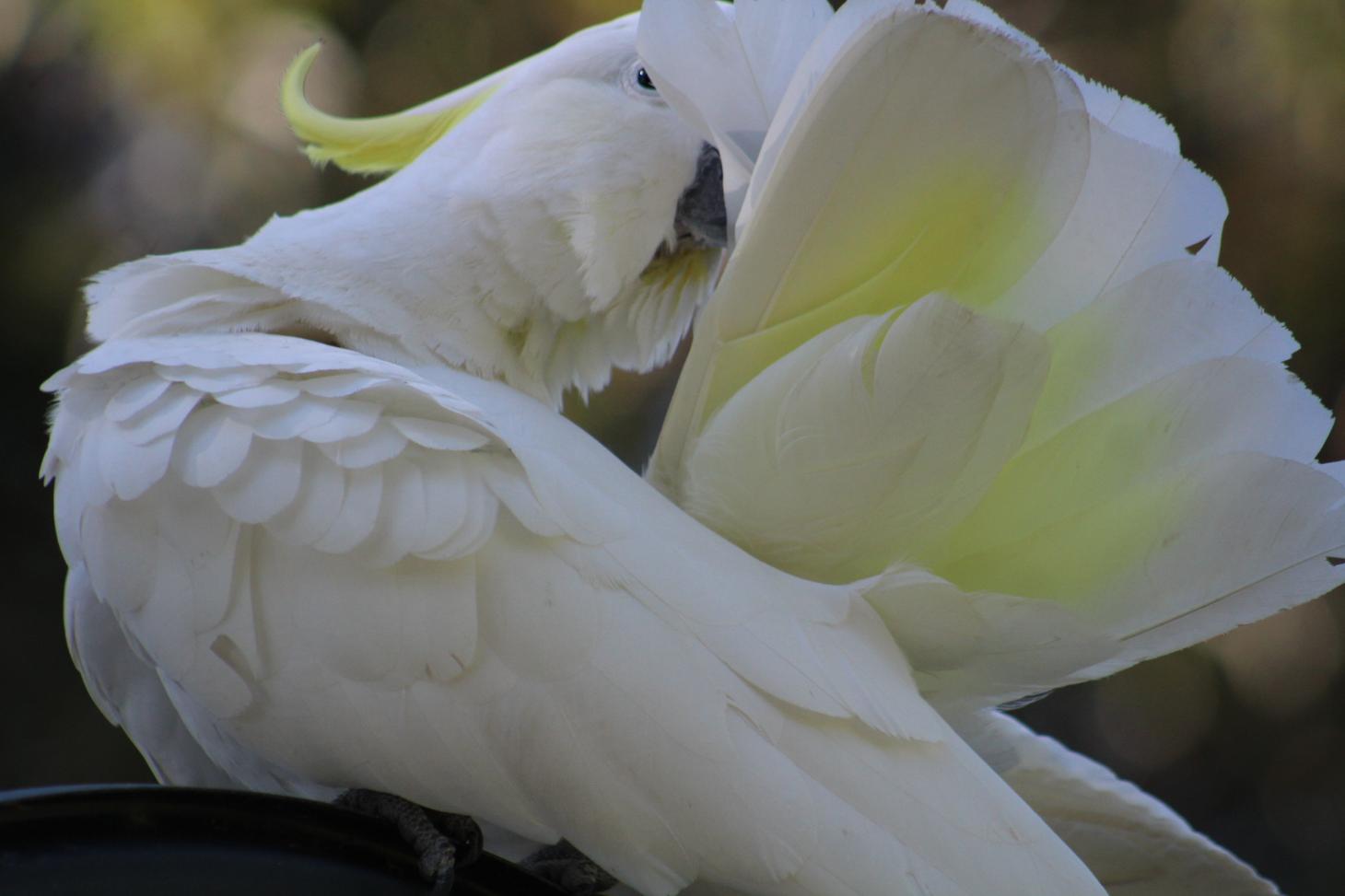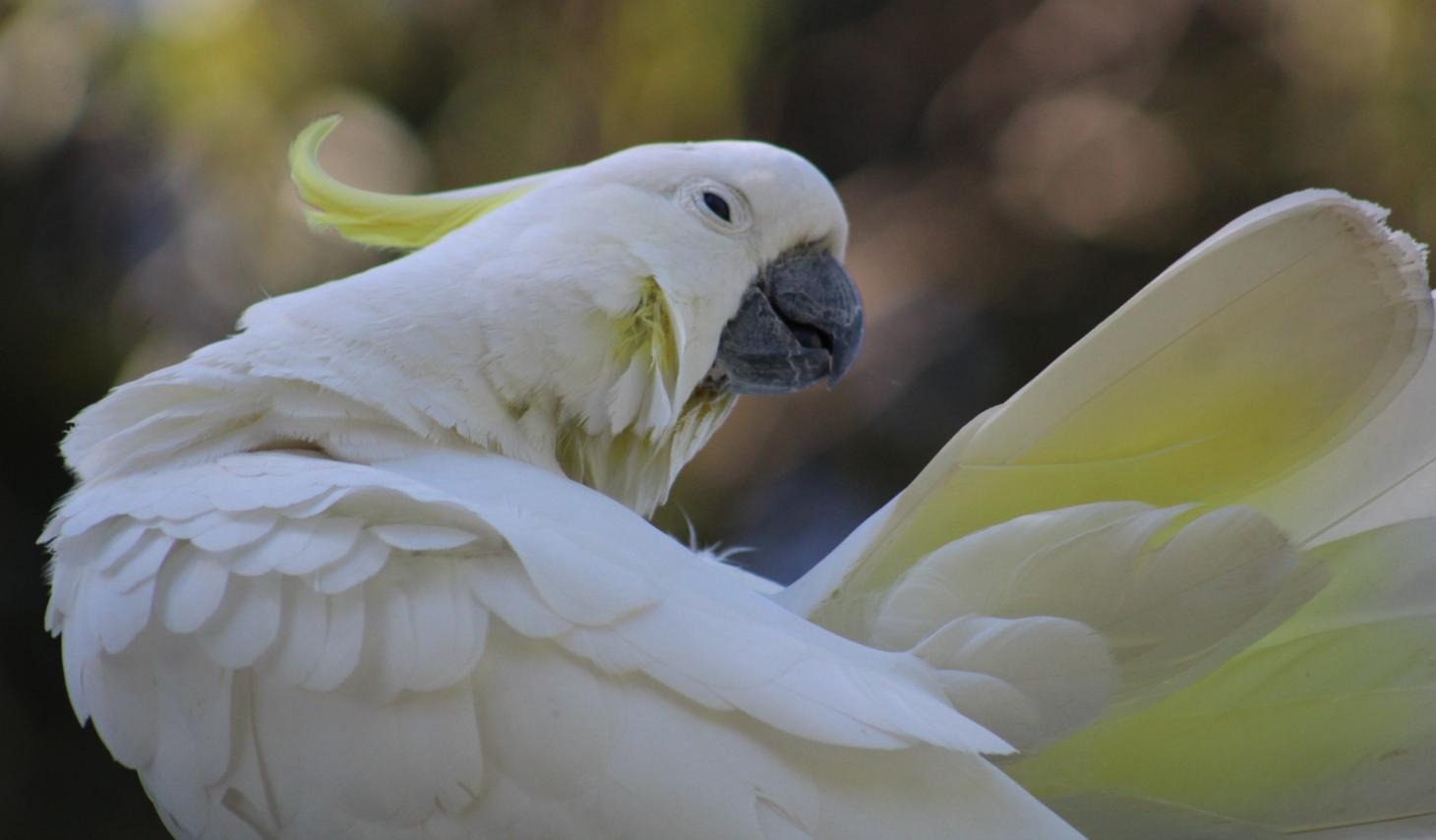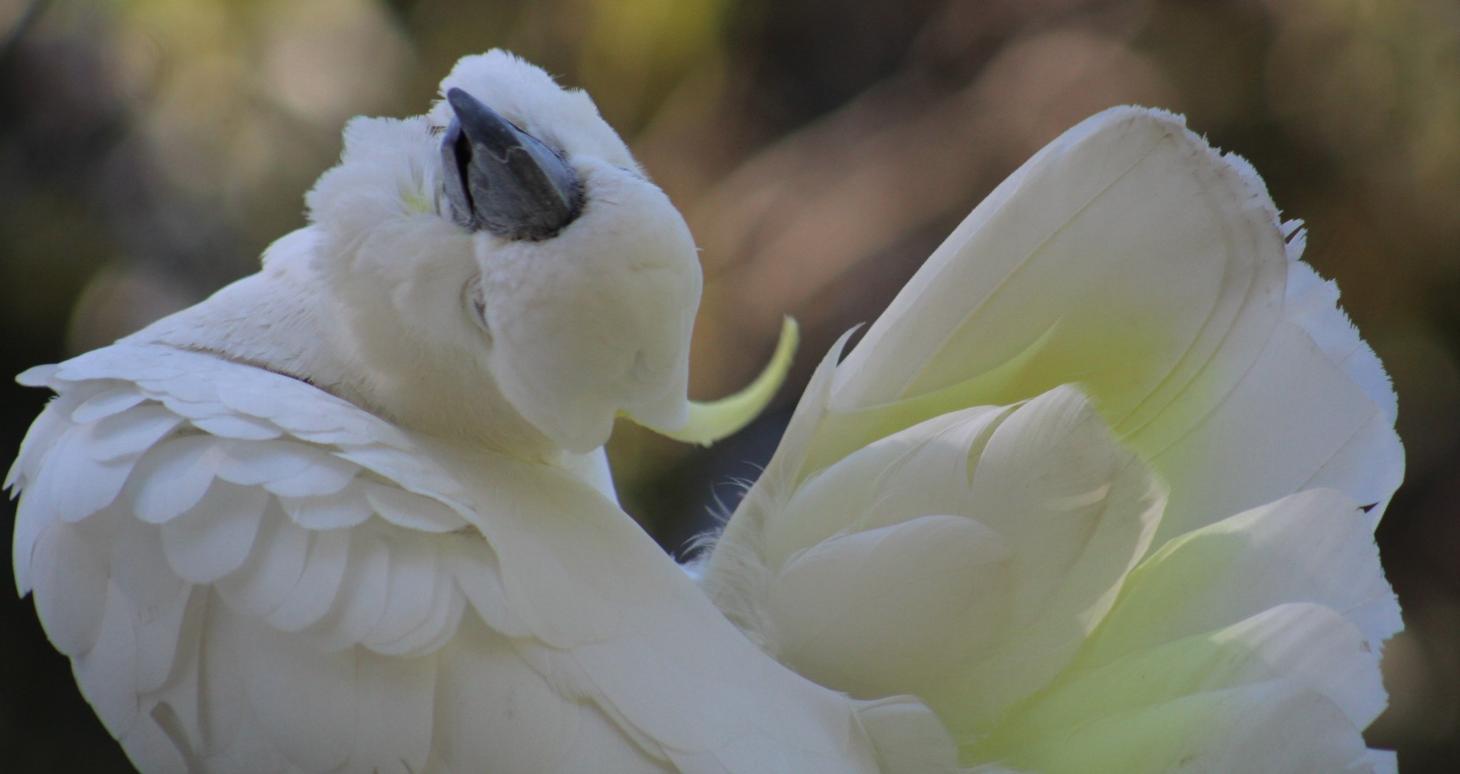 Cockatoo Preening. Photos: A J Guesdon