November 4 - 10, 2018: Issue 382
Pittwater Mens Probus - Visit to the 2018 Temora Warbirds airshow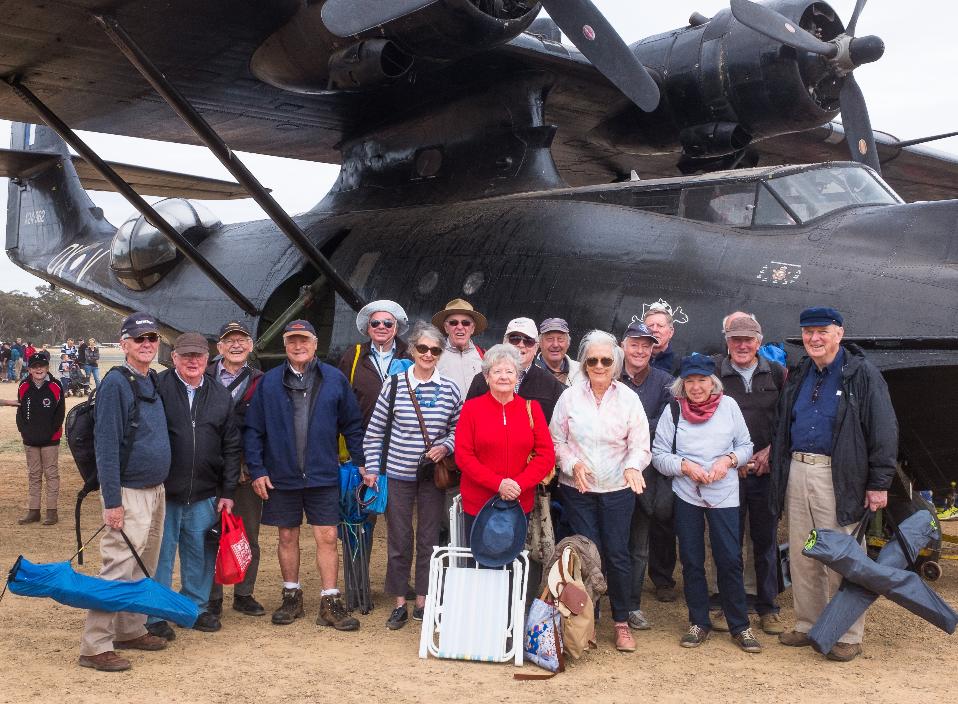 Club members at Temora with a Catalina - photo by Michael Mannington
Members of the Pittwater Mens Probus Club recently visited the Temora Warbirds airshow at Temora, NSW. his show is the largest gathering of Warbird aircraft in Australia.
A local highlight of the show was the Cessna Dragonfly flown by Darren Crabb, Vice President of the Pittwater RSL Sub Branch. Darren was also the 'Air Boss' controlling the air movements during the show.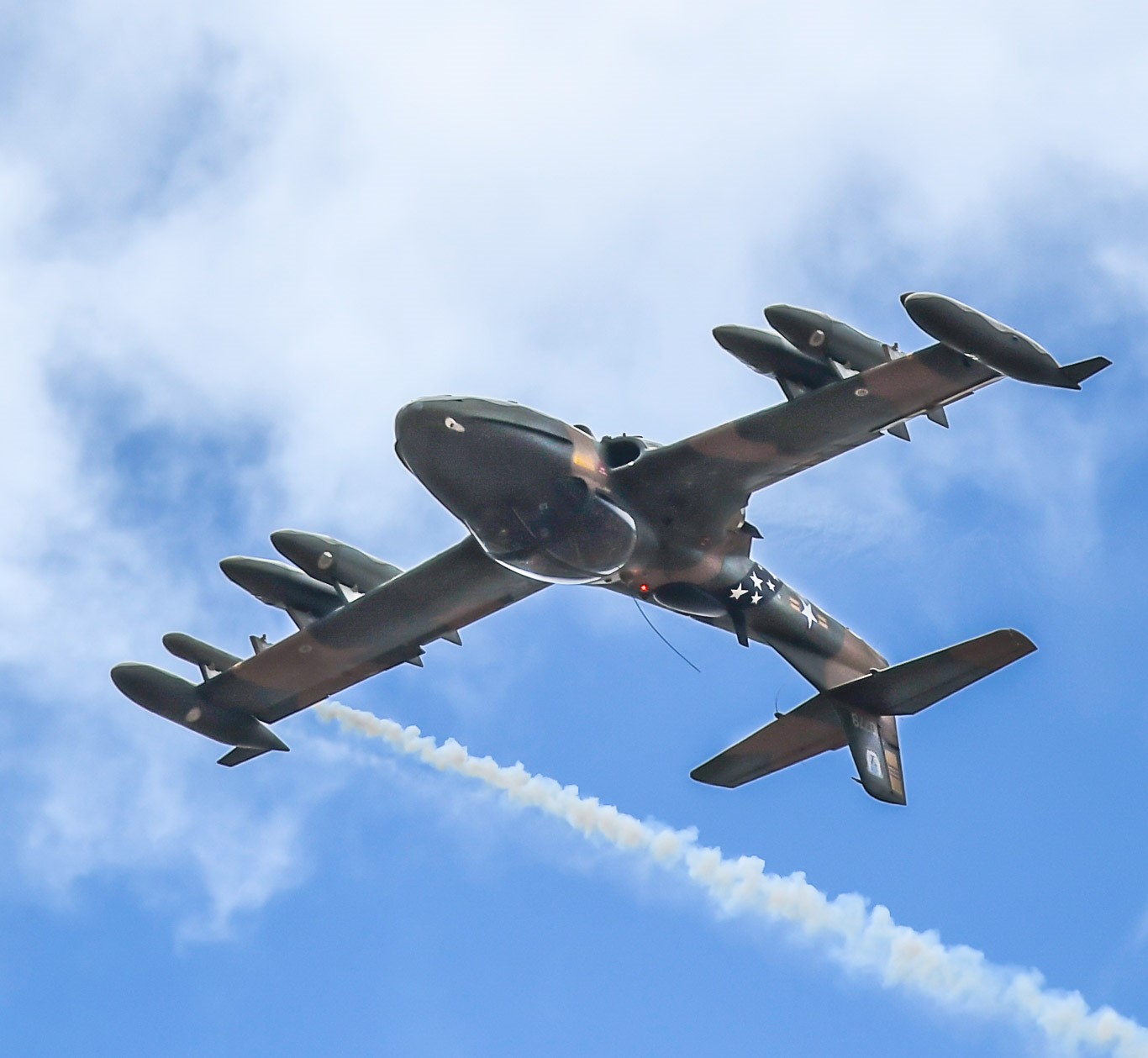 Cessna Dragonfly. Pilot Darren Crabb - Vice President Pittwater RSL Sub-branch

This biannual show features military aircraft from the beginning of Australian military aircraft to the recent FA-18 Hornets.
Probus Club members along with some partners took off to the Western Slopes of NSW and the town of Temora. The military airfield at Temora was built during the Second World War to train the much needed Australian pilots.
The Temora Aviation Museum was commenced in 2000 and now houses an extensive collection of historical aircraft.
The Temora Warbirds Downunder airshow commenced in 2011 and is held every 2 years. It is the largest display of flying military aircraft in the southern hemisphere.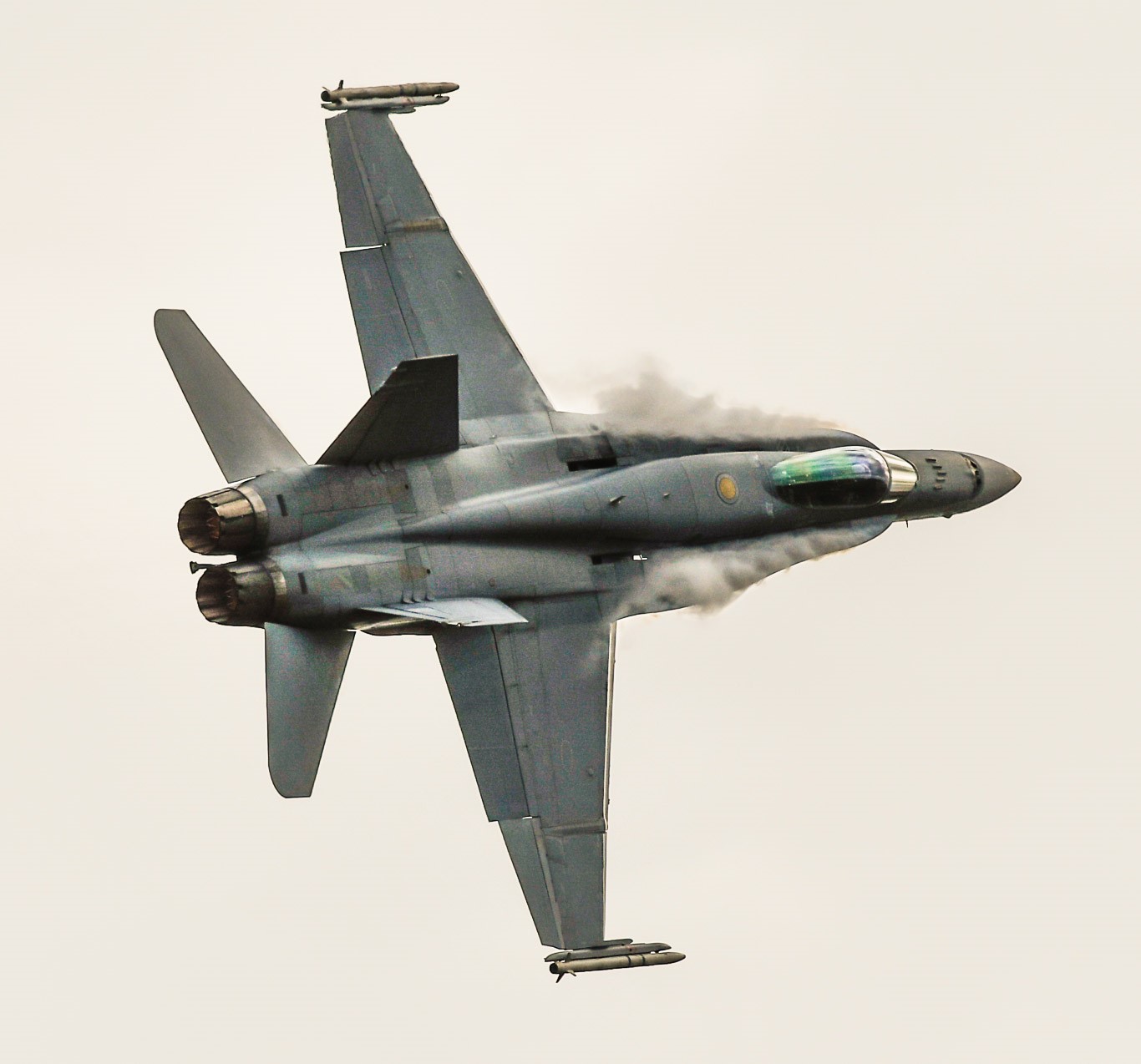 FA-18 Hornet

Our group arrived at the Temora Warbirds Airshow and were greeted by the sound of Merlin V12 engines warming up and the aroma of jet fuel in the air. Soon the Spitfires, Hurricanes and Mustangs were going through their display followed by a jet Meteor, the only one still flying in Australia.
The two days at Temora were special for many of the Pittwater Probus group as they brought back stark memories of London in the 1940's.
However, it wasn't just the aircraft that sparked our memories at Temora. The local towns and especially Junee, where the group stayed, not only showed their glory from earlier years but demonstrated how they have now adapted to today's world.
Junee was a vital locomotive centre for NSW with its "Round House" which is still in operation using its large working turntable as well as housing a comprehensive collection of vintage locomotives and carriages.
Well worth a visit in its own right.
Report by Ron Seldon
Photographs by Michael Mannington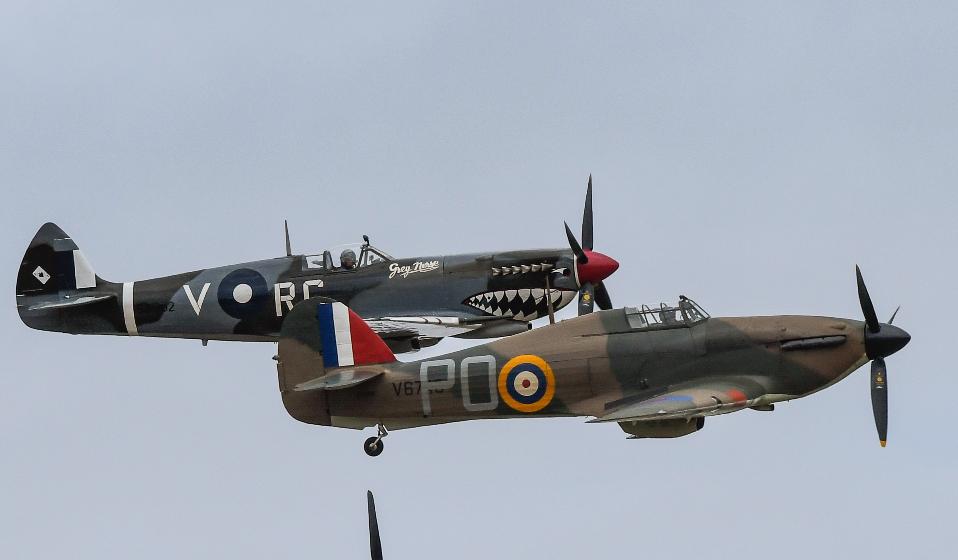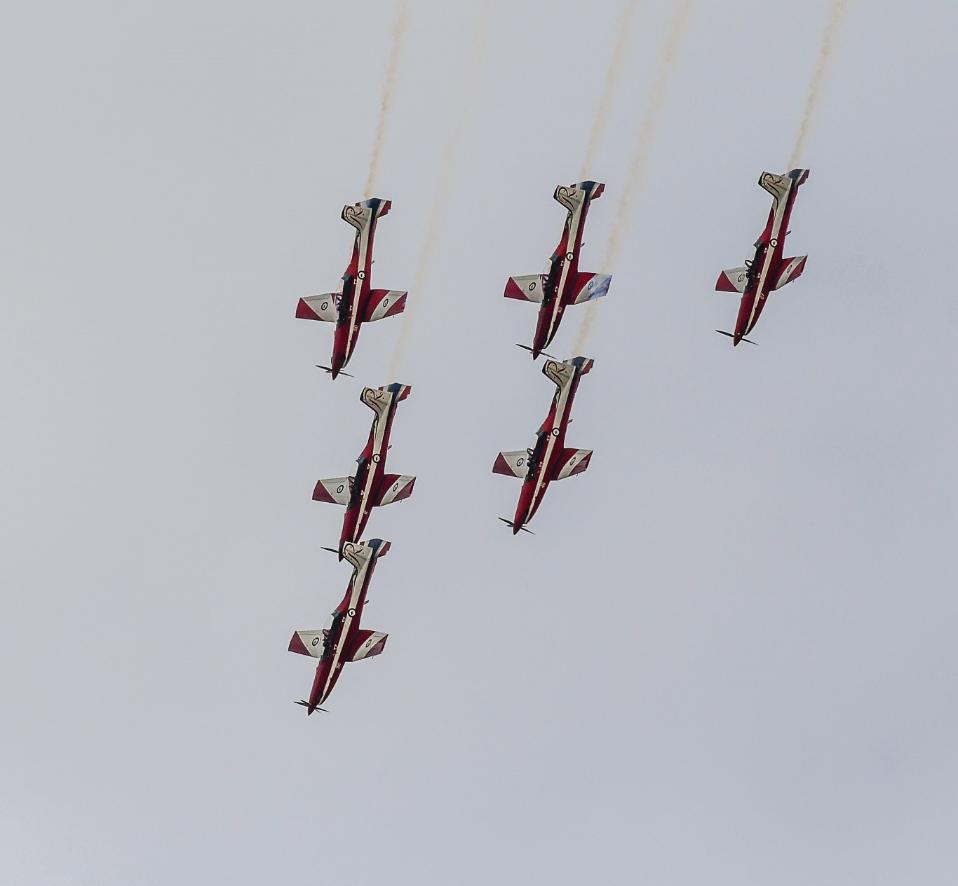 Probus Temora Warbirds
video by Photographer Michael Mannington
About Pittwater Mens Probus Club

Our Probus club is an association for active members of the community, and for those no longer working full time, to join together in the club's activities and enjoy a new lease of life.
Its basic purpose is to advance intellectual and cultural interests amongst adult persons; to provide regular opportunities to progress healthy minds and active bodies through social interaction and activities, expand interests and to enjoy the fellowship of new friends.
Our club membership is for men only, however partners are welcome at our social events and activities including our monthly guest presentation and lunch following each meeting.
Pittwater Mens Probus Meetings
10am 2nd Tuesday every Month
Venue: Mona Vale Golf Club
Guests welcome at 10.30am
Visitors Welcome
Find out more at: probus.pittwater.org.au