October 29 - November 4, 2023: Issue 603
Pittwater Artists Trail final open studios weekend for 2023: november 11-12 + news of recent successes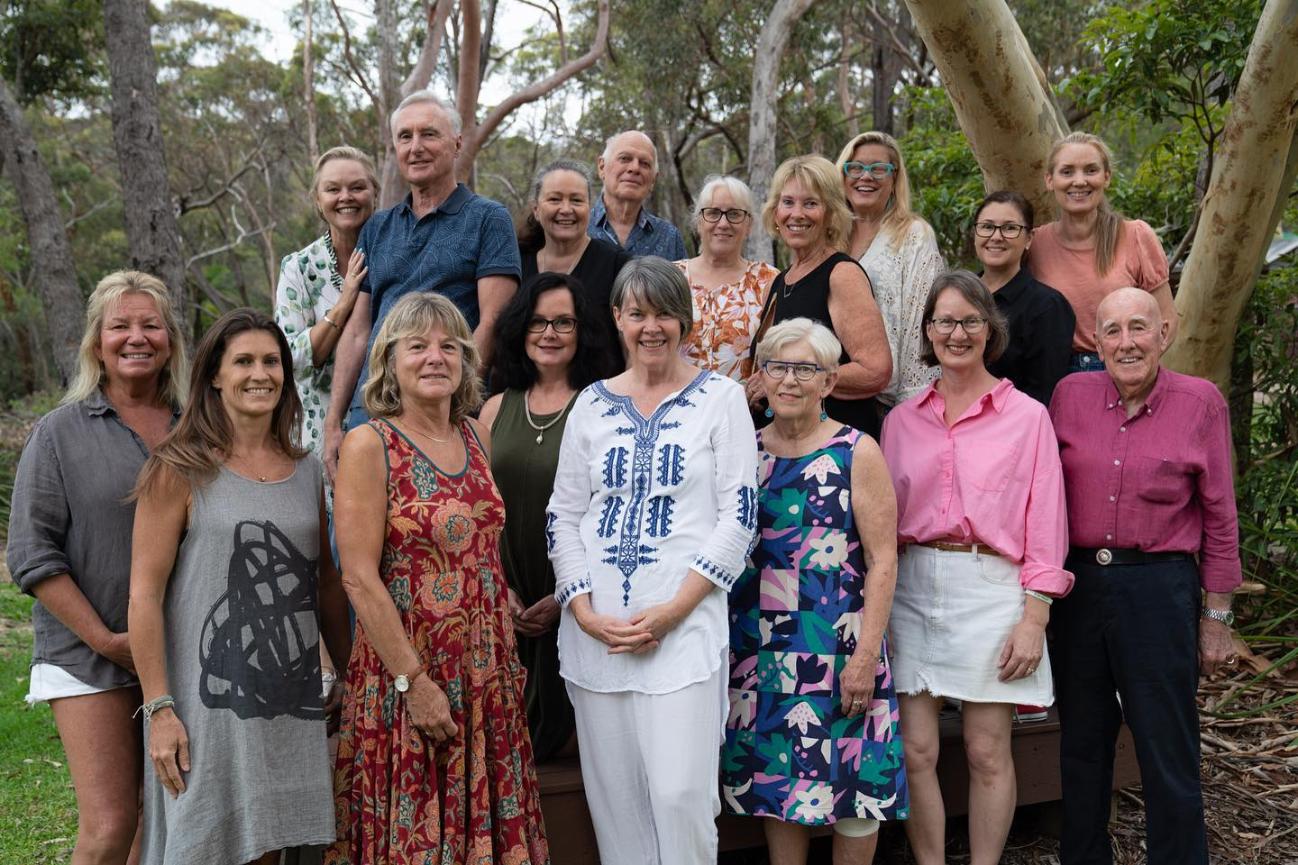 The 2023 Pittwater Artists Trail membership.
Over 20 artists are Opening their Studios and welcoming you into their world one last time this year as part of the Pittwater Artists Trail.
The November Artists Trail runs over the weekend of November 11 to 12.
Come and chat to the artists in a relaxed environment, view their stunning artwork, and purchase something beautiful for your home or an especial Christmas gift for a loved one.
Members have been having some great successes in recent weeks.
Wendy Cummins has gallery representation at
Ferris Wheel Bowral
. Marie, owner, says this is 'An Art Gallery with a twist! Paintings, sculpture and Antique French furniture, Bespoke makers and one off pieces.'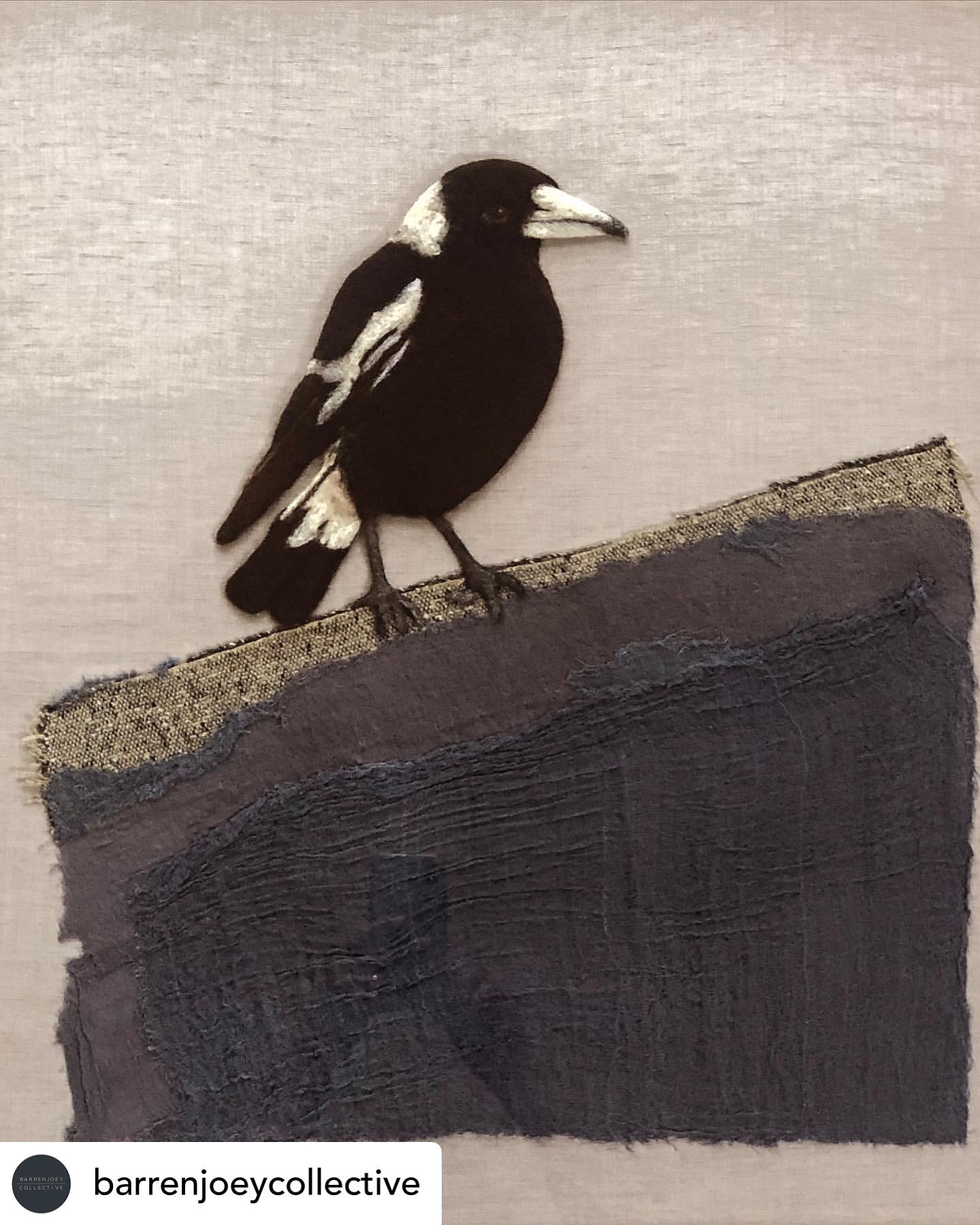 Bayview Artist Wendy Cummins works in Felt and Print making, describing recent works as with felted wool as 'drawings in wool' to relate the process of building layers of colour, line and texture. Wendy's life-long love of being outdoors in the natural environment is her creative muse. She is a mostly self-taught artist with a drawing-based practice and a fascination for material and texture which results in works of many mediums and methodologies.
Jennifer Rosnell is honoured to be selected as a finalist in the Portia Geach Memorial Award for women artists at the beautiful SH Ervin Gallery at the Rocks. With a portrait of Gus Worland media personality and founder of Gotcha4Life.
Jen says; 'I appreciate this opportunity to support mental fitness through my art. Thank you Gus for sitting for me …here's a little sneak peak close up section of the painting.'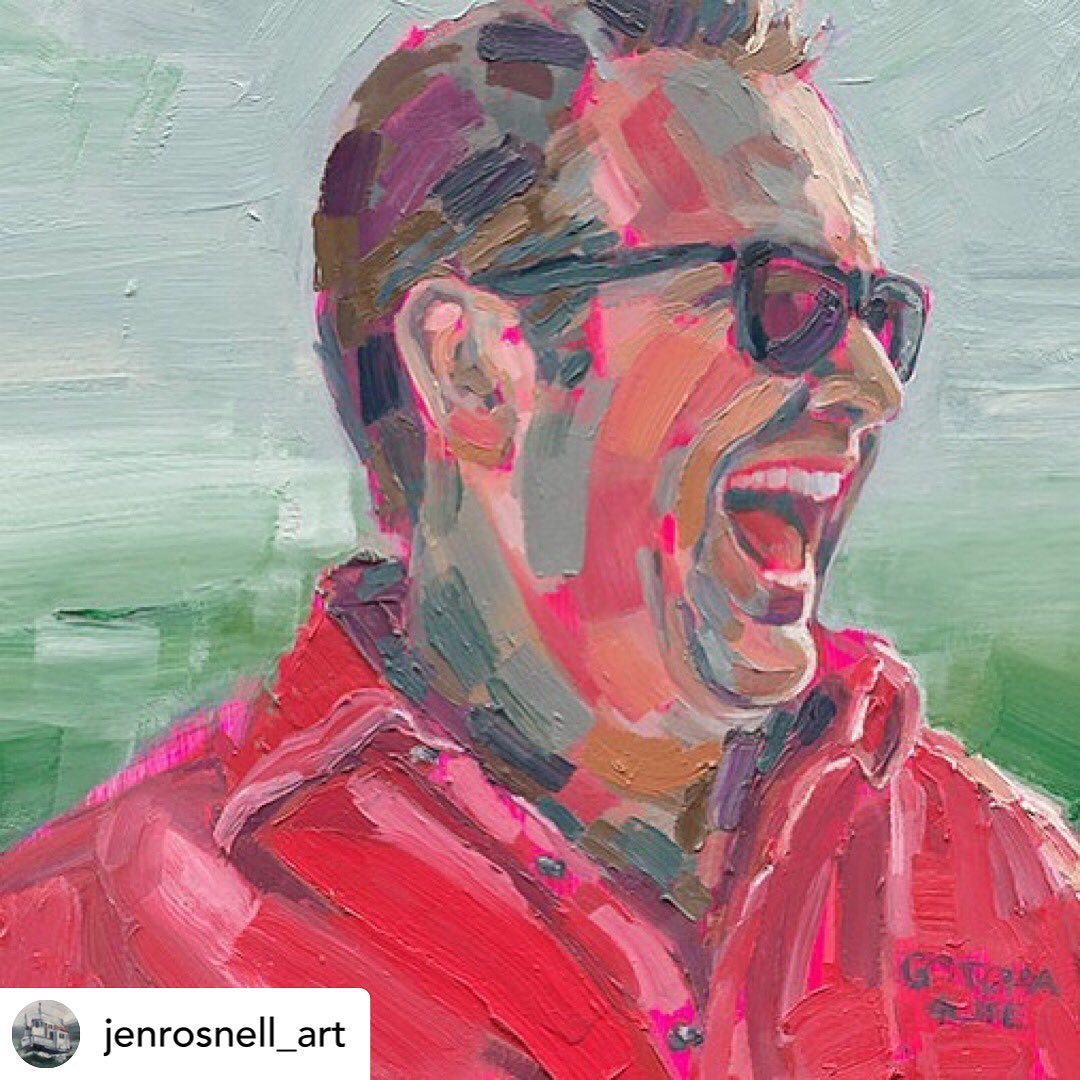 Jennifer Rosnell is an artist living and working in Collaroy. She has a Bachelor of Fine Arts from the University of NSW. She is a two time finalist in the Portia Geach Memorial Portrait Prize (2020/2021) prior to this years's achievement, and a finalist in many other prizes including The National Emerging Art Prize, ACB Selects (2021) Michael Reid Northern Beaches Gallery and most recently the Peoples Choice Winner at the Mosman Art Prize (2022).
Her oil painting practice has evolved from a passion for life drawing and portraits with her love of coastal themes such as ferries, fish and sunbathers. Inspiration for this series is the beautiful Australian coastline with a special focus on the local beaches of Sydney.
Stephanie Galloway Brown is also a finalist in this years prestigious Portia Geach Memorial Award with her portrait of artist Midori Furze, titled The Paper Crane.
This incredible exhibition will be held at the at the Shervin Gallery Sydney from 3rd November until 17th December 2023.
Stephanie says;
'Midori Furze is a Sydney-based multidisciplinary artist. Born in Japan, her early years were immersed in the traditions of Japanese culture. She draws Sumi-ink drawings on Japanese paper but Midori is known mostly for her unique origami projects within the community and her incredible installations. Her time is dedicated to teaching adults and children origami which is how I first met Midori many years ago in a paper crane origami workshop.
A highly respected teacher, she has been invited to run origami workshops and projects in many places including for the Japanese Embassy. In 2022, she was one of 197 people in the world to be awarded the Japanese Foreign Minister's Commendation for her contribution towards origami in Sydney and Australia-Japan cultural exchange. She was also awarded by the Consulate General of Japan, Sydney in 2016.
Although Midori has made hundreds of thousands of paper cranes I wanted to feature her with just one crane crafted with deep care and respect emerging from the protective palms of the creator awaiting release into the world to symbolise hope and peace.
Huge thank you to Midori Furze for your time and patience, truly grateful.'
A North Narrabeen resident, Stephanie is primarily a portrait artist who also paints subjects ranging from still life's to coastal landscapes from her everyday encounters. She paints in a contemporary realistic style, mostly in oil and beeswax, incorporating vibrant colour and texture building up layers to reveal depth and translucency. Stephanie has been selected as a finalist in many Australian portrait art prizes.

In June this year Pittwater Artist Trail member Liesel Edis was over the moon to have received a Highly Commended for Amphitrite and a Commended for her Mother Earth Series.
''Sometimes, doubt creeps in and I wonder whether my work is good enough, so to be recognised by my peers is super exciting.''
Australasia's Top Emerging Photographers, presented by Fujifilm, recognises, encourages, and promotes talented photographers in the early stages of their photography careers.
This year, winners and runners-up shared in a prize pool valued at more than $24,000, including $9,000 in cash prizes. The best entries were showcased in the Winter 2023 issue of Capture magazine (available in mid-June 2023).
These few instances of work winning acclaim elsewhere illustrate what you ca expect in visiting the members of the Pittwater Artists Trail in the Last Open Studios Weekend for 2023.
The Pittwater Artist Trail is an alliance of artists who collectively open their studios to the public twice a year, creating a trail for art lovers. There is also a joint exhibition of all members at Newport Community Centre in March.
Visitors can engage with the artists, see how they work and what inspires them, buy beautiful original artworks or perhaps enrol in one of the courses offered by a number of artists on the Trail - all while enjoying a great day in the stunning Pittwater area.
This coming November 2023 Open Studios weekend you can visit great creatives in all mediums from Palm Beach to Collaroy or head slightly west to Clareville, Bayview, Church Point, Ingleside and Terrey Hills.
The PAT 2023 Artists are:
John Wilson
Liz Muir
Nikki Quarry
Karen Hick
Jan Cristaudo
Jacqueline Payne
Ben Waters
Helen Mackay
Dennis King
Carol Lamb
Bob Richardson
Liesel Edis
Stephanie Galloway Brown
Jennifer Rosnell
Silver Plus Studio
Romanda Newman
Ally Bryan
Christine Sadler
Louise Nade
Wendy Cummins
Georgia Mansur
See you on the Trail!