January 27 - February 2, 2019: Issue 391
Phoney Tony Gatecrashes Greens Mackellar Campaign Launch for Local Teacher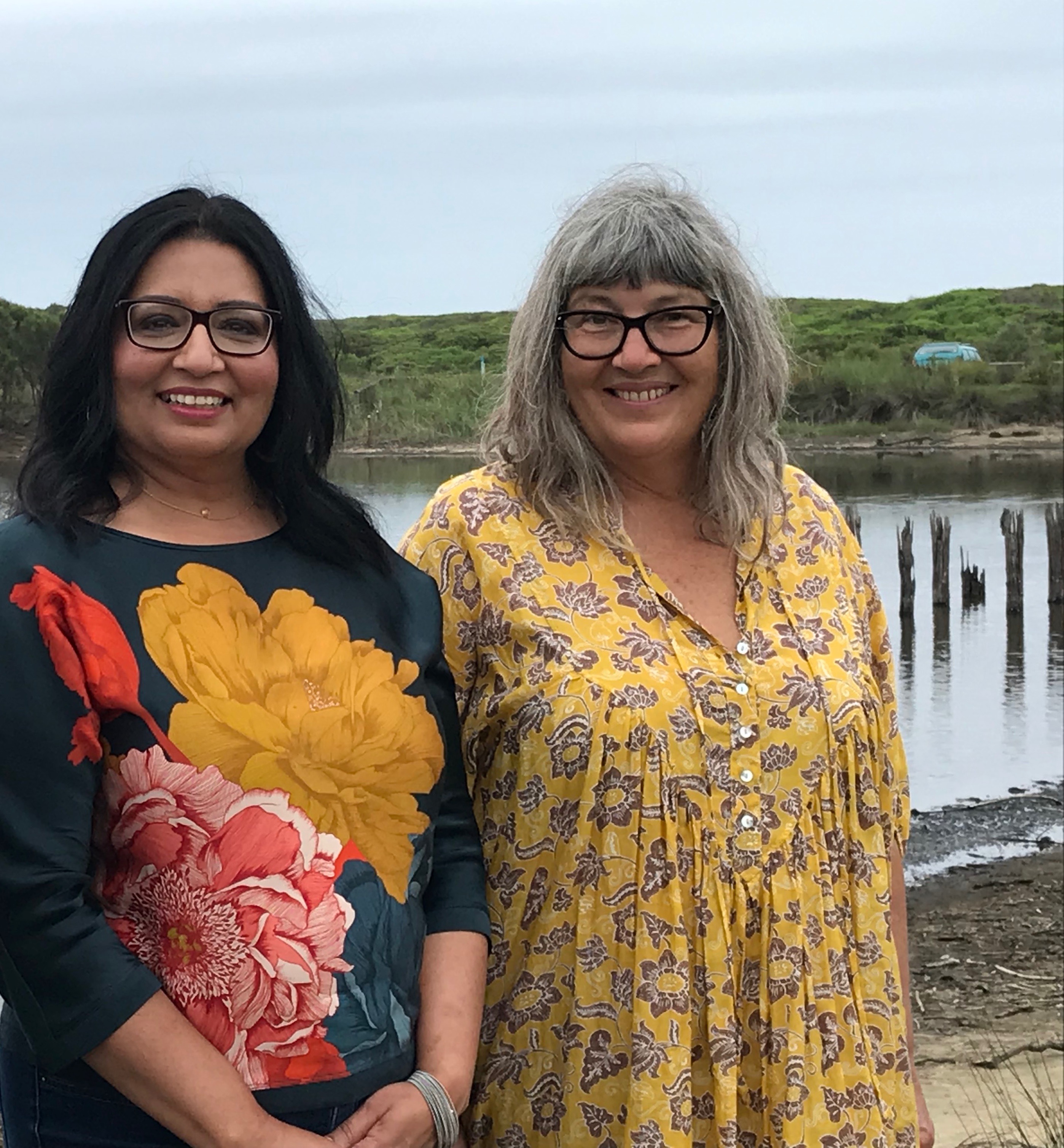 NSW Greens Senator Mehreen Faruqi with Mackellar candidate Pru Wawn
Climate change and the marine environment took centre stage at the Greens federal election campaign launch for Mackellar this week - but not before an unexpected touch of political satire when a doppelganger for the current member for Warringah gate-crashed the event.

NSW Greens Senator Mehreen Faruqi launched the campaigns of Mackellar candidate Pru Wawn and Warringah candidate, environmental lawyer Kristyn Glanville, at Dee Why Lagoon on Sunday January 20.
Supporters were surprised when "Phoney Tony" strode up to the launch – held by the lagoon because of the area's vulnerability to sea level rise as climate change progresses and its location close to the boundary between the two electorates.
In her speech, Ms Wawn said her campaign would champion the Greens' policies for climate action, to end corruption and to re-introduce free TAFE and university education.
"I'm passionate about protecting our precious environment, about social justice issues, about stamping out corruption and educating future generations," Ms Wawn told the crowd.
"Working as a teacher you end up caring very much about your students and their hopes for the future. I couldn't ignore climate change."
Ms Wawn grew up in Pittwater before studying visual arts, then spent more than 35 years teaching in public schools before retiring two years ago. She has lived most of her life locally.
At the launch, she also spoke about biodiversity on the Northern Beaches and threats to its marine environment from gas exploration and marine plastics.
"Closer to home, MEC resources, the company holding an offshore gas exploration licence for the area from Newcastle to the Northern Beaches, is keen to conduct more seismic testing at the earliest opportunity," she said.
"The search for ever more gas is encouraged by a federal government that has seriously botched the gas export industry and left the domestic market short," she said.
"Northern Beaches people are pretty much united against gas drilling and testing off the coast.
"This community will not accept such a risk to our beautiful beaches, to the fisheries and rich marine life, like the migrating whales and the dolphins."
Senator Faruqi, who is also up for election, paid tribute to Ms Glanville and Ms Wawn's backgrounds as activists for climate change, environmental and social justice – saying they would help provide diversity in Parliament.
"Obviously there is no gender balance (in Parliament), and I know that both Kristyn and Pru have lived in their local areas, they know the pulse of their local community, they've worked in these areas," Senator Faruqi told the crowd.
"These are the sort of real people that politics needs."
The Senator, who has a doctorate in environmental engineering and has worked in industry, government and as an academic at the University of NSW, said she thinks it's "pretty clear" that the Labor Party will win the federal election because of the momentum building to remove the Liberals.
"Who's going to keep the Labor Party honest and accountable? It will be the Greens," Senator Faruqi said.
Phoney Tony aka Jonas Holt amused the crowd before the formalities with his impersonation of former Prime Minister Tony Abbott, saying he'd be back in his seat of Warringah after the election – but revealing an insurance policy, just in case.
"If they've had enough, if they give me their marching orders, well it's as simple as this: I'll just keep walking up Pittwater Road and take over Jason Bronwinski's seat," Phoney Tony said.
Northern Beaches Greens
Media Release
January 26, 2019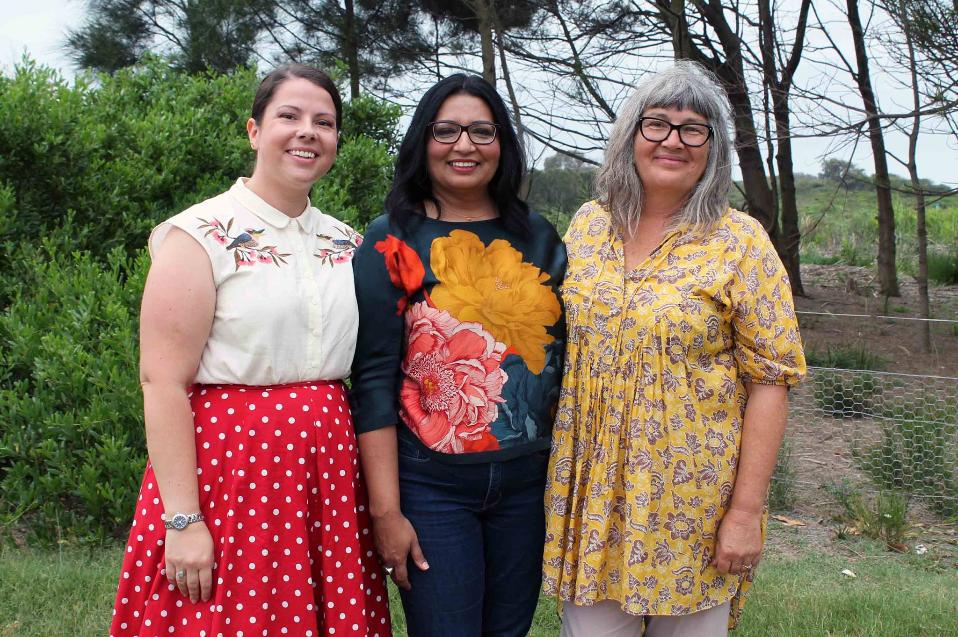 NSW Greens Senator Mehreen Faruqi (centre) with Mackellar candidate Pru Wawn (right) and Warringah candidate, environmental lawyer Kristyn Glanville (left).