May 13 - 19, 2018: Issue 359

Pet and wildlife photographer, Peter Sharp is used to cleaning up after his clients, but a few weeks ago, he was sweeping up accolades, rather than fur, at the 2018 AIPP New South Wales EPSON Professional Photography Awards.
The event saw the Sydney photographer win a total of 10 awards, including 3 Gold and the title of AIPP NSW Pet/Animal Photographer of the Year.
"I absolutely love what I do and I am very humbled to have received this recognition of my work."
The significance of this recognition is not lost on Sharp, who pursued photography as a career after a debilitating spinal condition forced him to cease working in sales and marketing. Recovering from surgery and looking for something to do, Sharp revisited his childhood passion for photography and found a renewed love for the art.
Sticking with what he loved, Sharp made music his subject and started shooting live gigs and performances. It was during a trip to Africa in 2015, he decided to let his lifelong love of animals guide him to a new aspect of his career.
He now runs Tame & Wild Studio which sees a variety of animals stepping in front of the camera for their moment in the spotlight. Sharp specialises in finding each creature's unique personality and letting this shine through the lens.
"The key to taking a great portrait of any animal is patience and taking the time to let them feel comfortable around me and my camera."
When he's not in the studio, Sharp takes time volunteering his services to three not-for-profit organisations, Sydney Dogs and Cats Home (SDCH), Sydney Wildlife and Wild2Free Kangaroo Sanctuary. The images he captures play an important role for these organisations by shining a light on animals in need to the wider community.
"SDCH, Sydney Wildlife and Wild2Free share my love of animals and more importantly our philosophies are aligned when it comes to animal welfare. Spending time with these amazing organisations has given me great insight into the hard work that goes in to caring for these animals and I am honoured to have the opportunity to use my skills to help out pets and wildlife in need. If my images help to get just one dog or cat adopted into a new home, or enable one donation to be made to help rehabilitate and release injured animals, it's worth it."
Sharp is looking forward to his ongoing partnerships with these organisations and spending the rest of the time meeting all the weird and wonderful characters that are brought in to his studio.
As for all those awards, they are proudly displayed in his studio on Sydney's Northern Beaches.
This week a small insight into a local photographer whose passions have made his horizons limitless:
"When I received my first camera from my grandfather at the age of 13, my passion for photography began. However, it wasn't until a debilitating spinal condition ended my sales and marketing career, that I pursued photography as a full time career. As I recovered from surgery, I picked up my camera again. It gave me something to do and as I honed my skills, I found a renewed love for it.
Peter has had a love of animals for as long as he can remember and growing up he wanted to be a vet. Music has also always been a passion of his. While studying to be an audio engineer, he worked in a recording studio and spent a lot of time travelling with a number of well-known Australian musicians. In his early twenties, Peter's career took a different turn and he discovered his sales and marketing skills. For more than twelve years, he had a highly successful career in the consumer electronics industry.
"Aside from photography, another passion of mine has always been music. So, it was a natural step for me to begin shooting musicians. I have loved capturing the explosive, primal feeling of a live show, as well as the charisma of performers such as Lorde, Bon Iver, The Foo Fighters, Soundgarden, and Florence and the Machine. I relished the challenge that each live show provided and I was good at it, gaining solid work and respect in the industry.
"Animals have also always featured in my life and while on a month-long trip to Africa in the summer of 2015, I realised that my lifelong love of animals could translate to something more. The combination of my passions, photography, music and animals, came together in my personal project "
Pet Rock
". I was excited about shooting pets as rock stars, with my aim to create the same sense of drama and energy in my photography of animals, as I am able to get from live music performances. As I explored this project, it became the inspiration for Tame & Wild Studio.
"I am proud to have built partnerships with three not-for-profit organisations, Sydney Dogs & Cats Home, Sydney Wildlife and Wild2Free Kangaroo Sanctuary, that share the same values and philosophy around the care of animals that I do.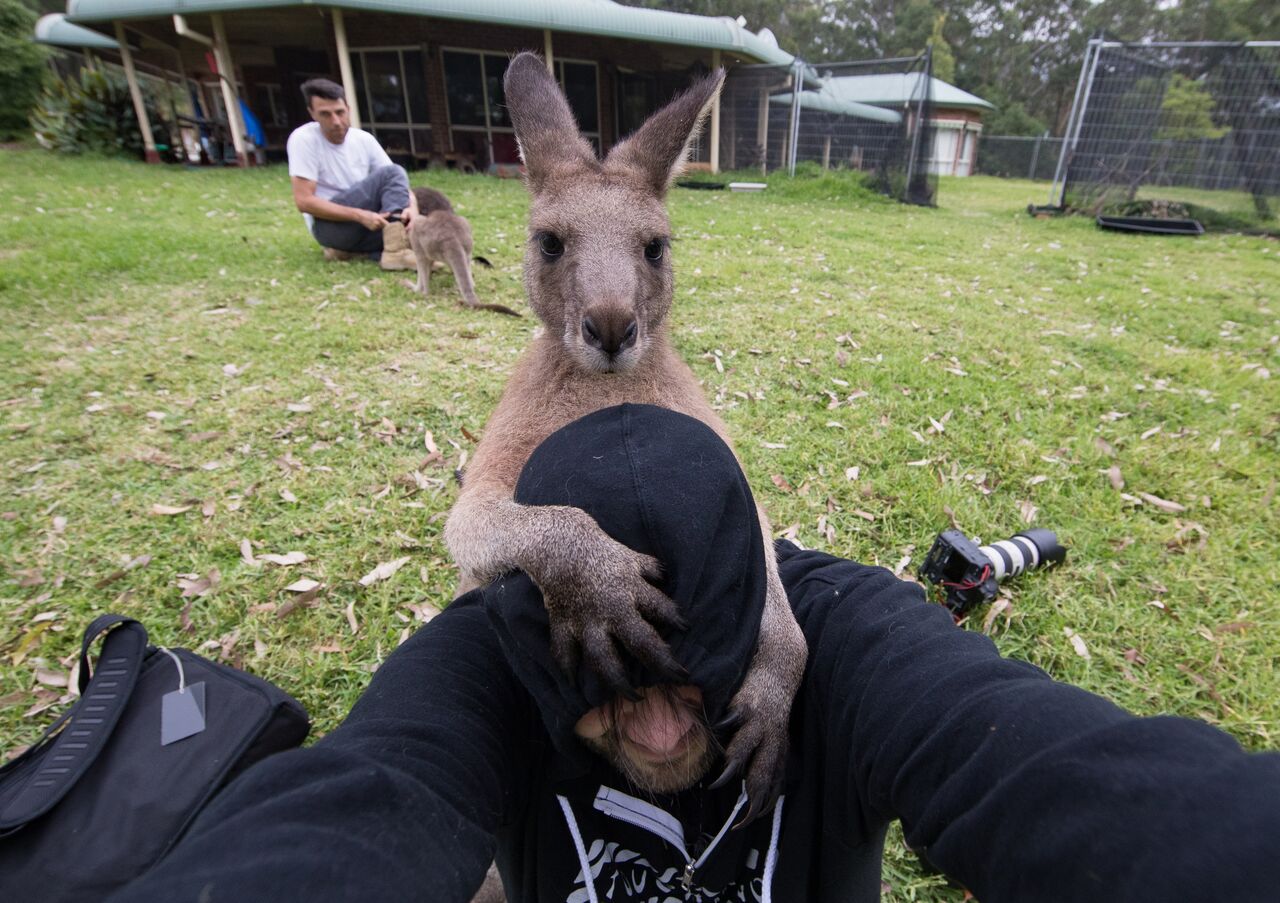 Kanku!
the Eastern Grey Kangaroo taking a selfie with Peter at Wild2Free Kangaroo Sanctuary
Delta
the Eastern Grey Kangaroo rescued from her mothers pouch after her mother was killed in a car accident. She was raised and cared for by Sydney Wildlife before being released back into the bush.
"At Tame & Wild Studio, I specialise in capturing the unique personality of all kinds of pets and animals. Our pets are in our lives for such a brief period of time and in that time, they become a very important part of our lives. Their unconditional and unequivocal love bonds them to their family. I celebrate the love your pet has for you, and you for them, by capturing portraits and creating artwork that you will be proud to display in your home.
Peter's patience and ability to work efficiently in a high-pressure environment is a perfect fit for the field of photography. He is very easy to work with and his work ethic has earned him a lot of respect. He loves collaborating with like-minded, creative individuals, and he relishes a challenge.
The Pet Rock project – which are your 2 favourites to come out of this?
I have so many more than just two! My favourites are the ones where the interviews reveal not only the personality of the pet but also the sense of humour of the owners as well. If I had to pick two, it would be Chapo and PoppyGirl.
You have shifted from being a Sound Engineer to Sales to Photography, three disparate careers unless one takes into account how these are linked by your passions – what one characteristic of your own has helped you to thrive in all three?
You are right. I am totally driven by passion. I have always believed that it is critically important to not just enjoy but love what I do for work. I have always needed to be challenged in everything I have done and while they have all been significantly different in terms of career paths, my passion for animals, music, technology and photography has been entrenched across everything I do both personally and professionally.
Aside from passion, it is my determination to succeed and be the best I can at everything I do that has made my career changes successful.
Photographing musicians at work; any favourite photos there?
I have a few favourite music photos but there is one that definitely stands out. Photographing a live performance is never easy. I love the challenge and I am always looking to try to capture something the encapsulates the energy of the performance. As a photographer of live music, you have no control over the light or what the subject does. I always do plenty of research about the bands I shoot, so that I have rough idea of what to expect from a performance.
The image attached was captured on the second day of the 2015 Farmer of the Owl Festival in Wollongong, a couple of hours south of Sydney. I had covered the first day of the festival for a publication and went back for the second day to hang out with friends and take a few photos for myself. Little did I realise that I would only take half a dozen shots before ending up in hospital with serious concussion!
Having seen the The Pinheads live a few times prior to this festival, I knew exactly what to expect: expect the unexpected.
Their performances are energetic and passionate. Because it was the middle of the day, the sun was intense. As such, I was composing the shot to use the sky as the background. I don't remember a lot about this day but I do remember that I was trying to stay out of the way. When Jez (the lead singer of The Pinheads) jumped off the stage, he didn't see that I was underneath him. His left boot landed on my lens and my camera connected with my face, which knocked me to the ground. I don't remember much of this but I have been told by a friend and fellow photographer who saw it all happen, that when I tried to stand up I collapsed and the back of my head hit the pit barrier.
I would never put someone else's life at risk but when it comes to me capturing an image, I will do whatever it takes to get the shot. When I am behind the lens, I am patient and focused. In my mind, I see an image that I want to capture and I put myself in the right position to get it. As such, I think that when I became aware of Jez jumping off the stage, I would have made the decision to focus the lens and take the shot, rather than wonder where he was going to land and consider getting out of the way.
'Concussed' - by Peter Sharp
That first camera your grandad gave you; what model/type was it and what were the first subjects of your photographs?
I can't remember the model number but I remember that it was a little Canon 35mm compact camera. I remember learning how to use it by playing around at home, taking photos of our family pets. It was also the first camera I used to take photos at a live music gig: Jeff Buckley at the Belvoir Amphitheatre in 1996.
What has been the most challenging project/photo shoot so far and why?
To be perfectly honest, I am nervous before every shoot. It doesn't matter who the subject or client is I feel nervous - it comes from a place of not wanting to fail. I am always testing my equipment to ensure that it all works and working through in my head different scenarios so that I am prepared.
Participating in the Canon Lab Series in 2016 was definitely a challenging photo shoot. For this project, I was given a brief by a 7 year old girl to create an image of a world she had imagined. Following a short conversation, I only had a few days to create something that reflected her description, before it was printed and revealed to her as part of the filmed series. At that point in time, my compositing skills in photoshop skills were limited but this project motivated me to significantly improve my photoshop skills, which I now able to apply in my work.
Around how long does a pet photo session take – what's involved?
I describe my pet photography session as '
The Tame & Wild Studio Experience
'. Because I am working with animals who may be nervous and shy I don't set a time limit but generally, I find the studio photography session goes for about an hour.
Here is a brief summary of what's involved:
Prior to your Studio Photography Session, we will go through a short questionnaire with you, which takes approximately 10-15 minutes. During this conversation, I will be looking to learn what owners love about they pets so that I can capture images that truly represent their personality and in turn, create artwork that my clients will be proud to display in their home or office.
Because owners pets are comfortable and familiar with them, I ask them to participate in the photography session. This will include communicating with and directing their pet through the use of treats and toys.
As mentioned above the Studio Session takes about an hour; however, every pet is different and because keeping the pet happy is my priority, it is possible that a session may go for longer than an hour.
The Viewing & Purchasing Session is when clients get to view the images captured during your Studio Session, and it's also the time when they select their favourite images, create and design their wall art and finalise your order.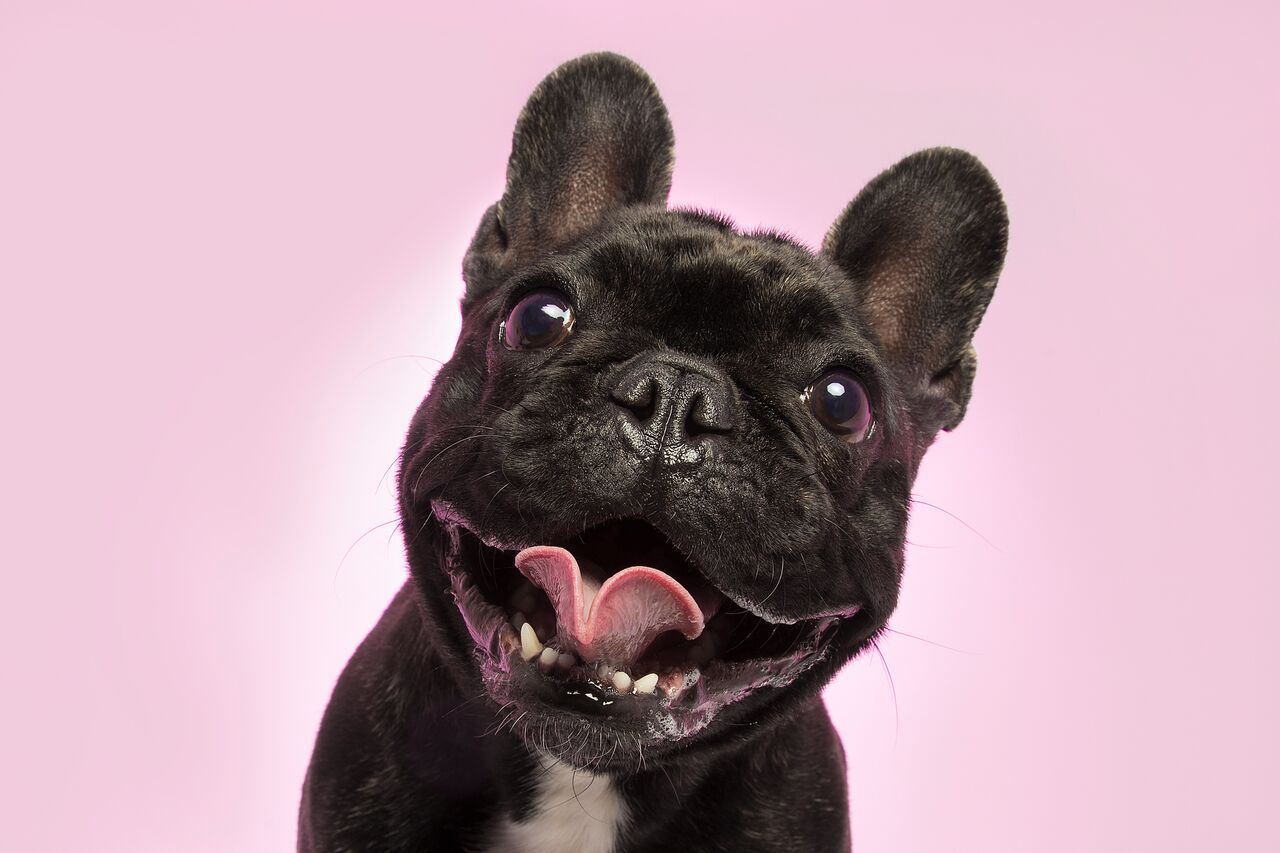 Pablo - Tame and Wild Studio, Peter Sharp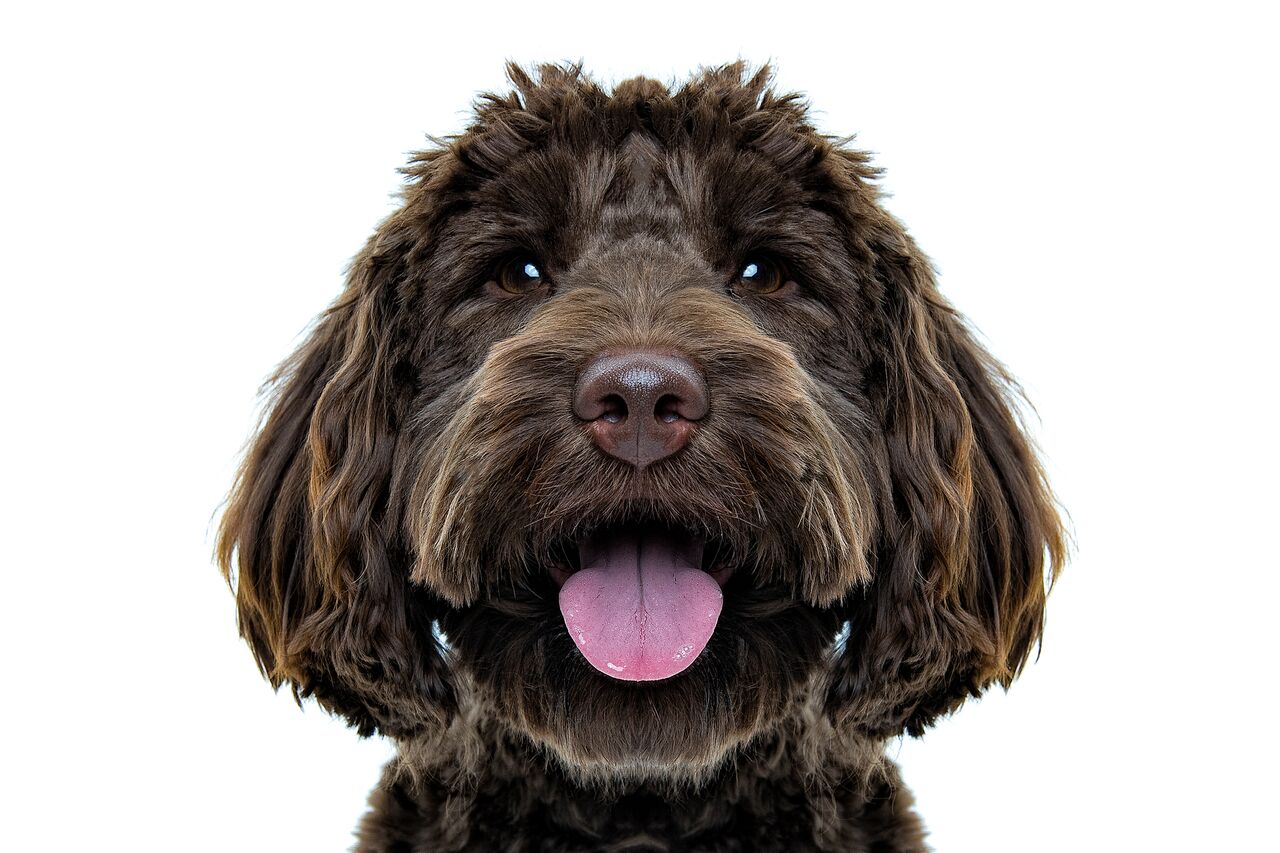 Mocha
- Tame and Wild Studio, Peter Sharp
What is your favourite place in Pittwater and why?
My favourite place would have to be Turimetta Beach….the sunrises are beautiful
What is your 'motto for life' or a favourite phrase you try to live by?
"
People will forget what you said, people will forget what you did, but people will never forget how you made them feel
" - Maya Angelou
Awards
AIPP NSW Pet/Animal Photographer of the Year
AIPP NSW Photography Awards | Illustrative Category | Finalist
AIPP NSW Photography Awards | Print Handlers Award
AIPP NSW Photography Awards | Gold with Distinction Award
AIPP NSW Photography Awards | 2 x Gold Awards
AIPP NSW Photography Awards | Silver with Distinction Award
AIPP NSW Photography Awards | 3 x Silver Awards
International Photographer of the Year | One:Shot Harmony | Honourable Mention
Tokyo International Foto Awards 2017 | Gold Award & Winner Nature - Pets Category
Tokyo International Foto Awards 2017 | Honourable Mention
WPPI Wedding and Portrait Photographers International | 2 x Silver Distinction Awards
WPPI Wedding and Portrait Photographers International | 1 x Silver Award
International Photographer of the Year | Honourable Mention
MIFA Moscow International Foto Awards 2017 | Silver Award
International Photography Lucie Awards | Honourable Mention
Australian Professional Photography Awards | 3 x Silver Distinction Awards
NZIPP IRIS Photography Awards | Silver with Distinction Award
NZIPP IRIS Photography Awards | 2 x Silver Awards
NZIPP IRIS Photography Awards | Bronze Award
AIPP NSW Photography Awards | Pet/Animal Category | Finalist
AIPP NSW Photography Awards | 2 x Silver with Distinction Awards
AIPP NSW Photography Awards | 2 x Silver Awards
SUNSTUDIOS Emerging Photographer of the Year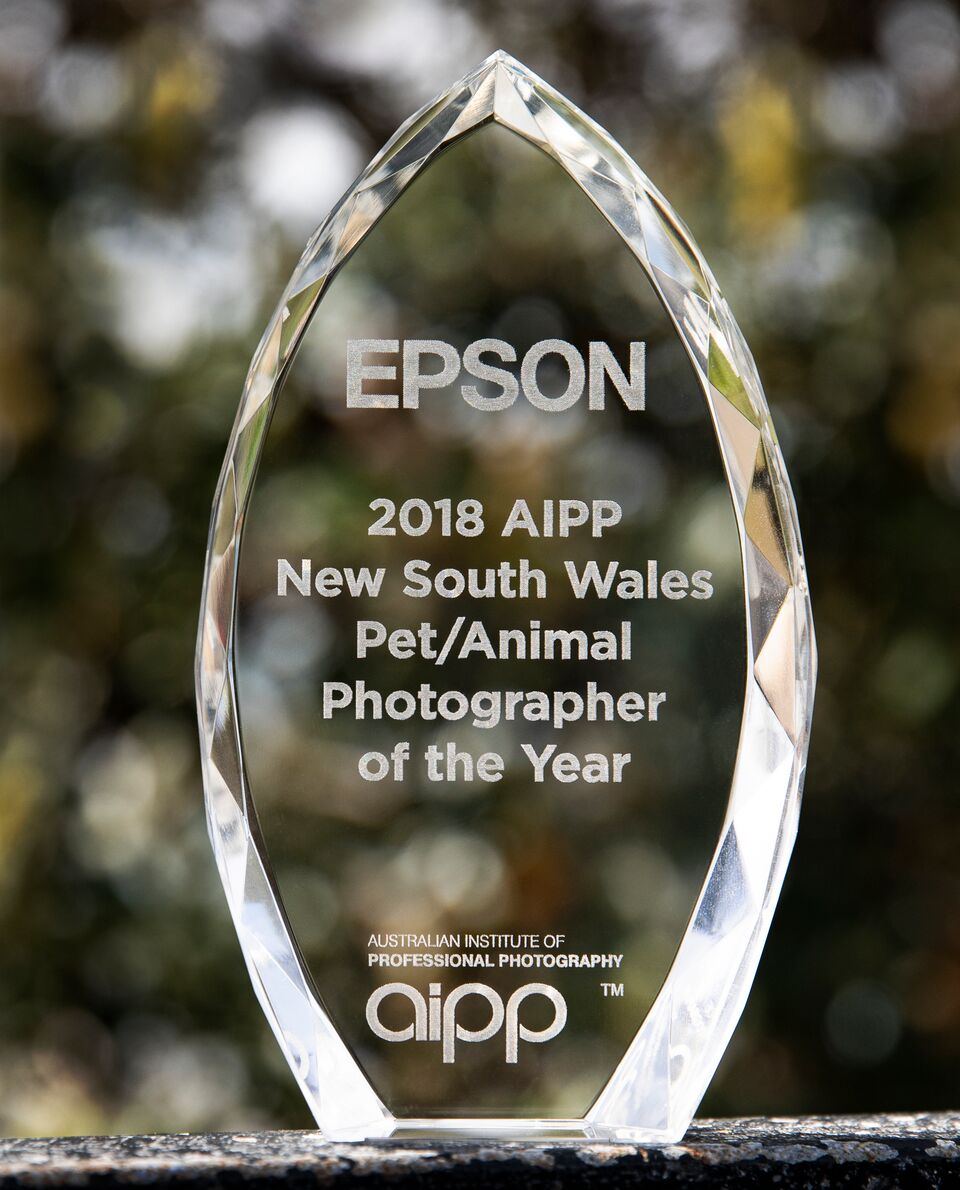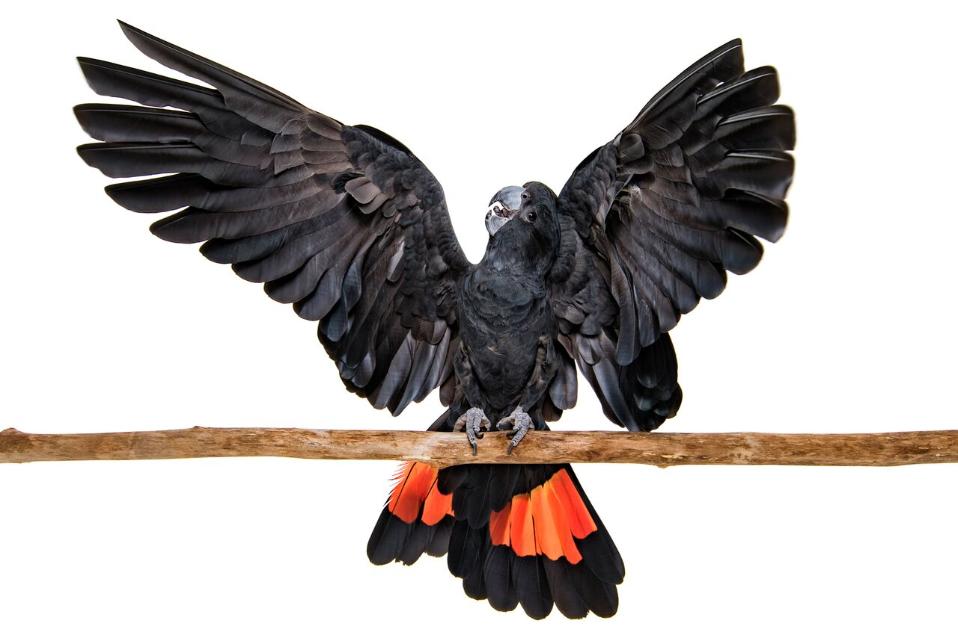 Palomine - Tame and Wild Studio, Peter Sharp