March 22 - 28, 2020: Issue 443

Palm Beach Sailing Club Championship: Round 7
Getting on the water is one of the great ways you can experience the fresh air and sunshine while practising social distancing - and that's just what members of the Palm Beach Sailing Club did yesterday, Saturday March 21st, 2020.
The wonderful John Forbes(Olympian) was on duty on the start boat and took some brilliant photos of all the action, which run below - Thank you to John for running the races, for the great photos and videos.
"It was a day of self isolation and social distancing on the water. Well done to all who came, sailed and had a great day on the water." John said.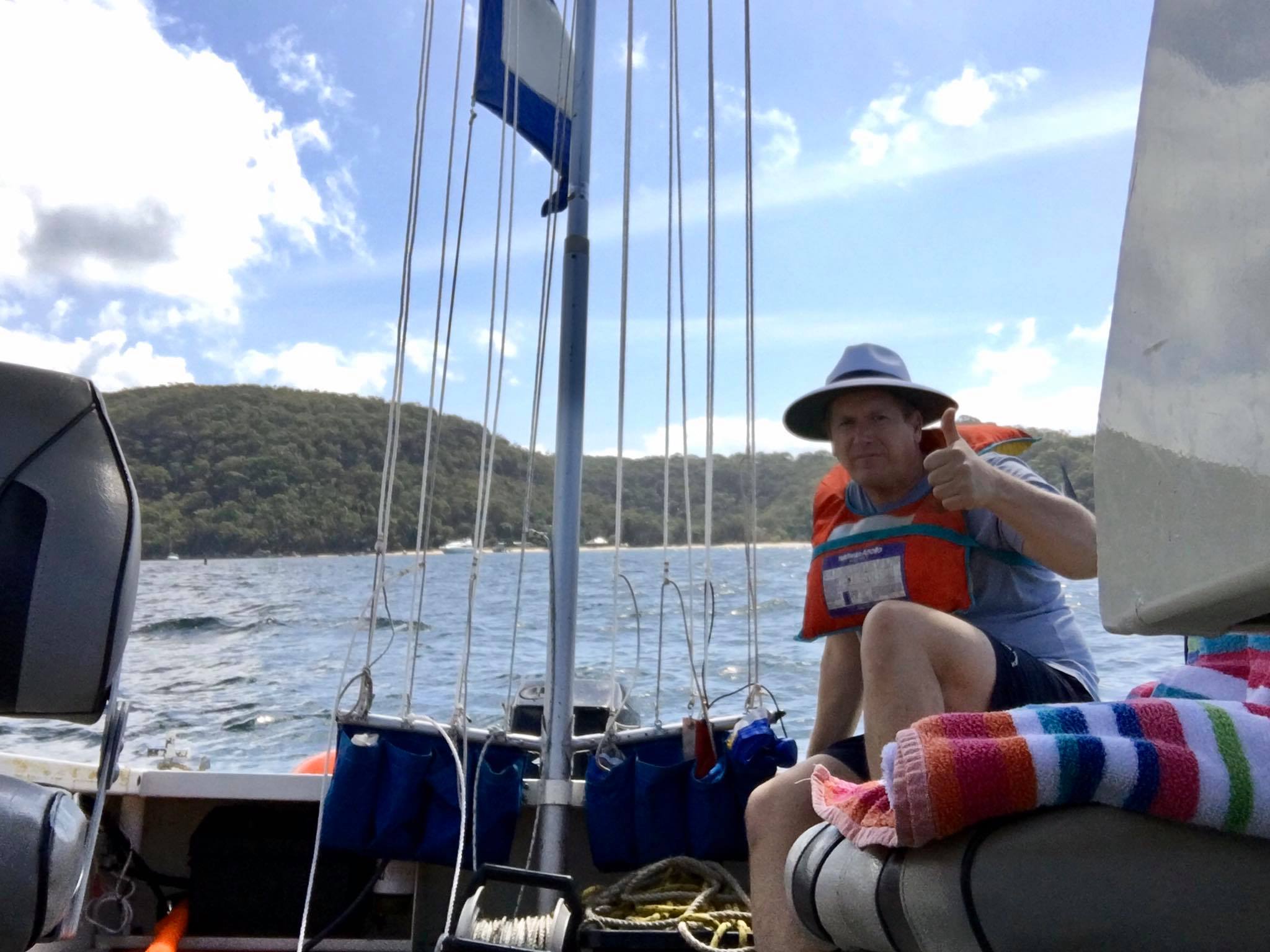 John on the start boat
Provisional results for PBSC Club Championship March 21st 2020.
Top 3 boats for the day:
1st - H16 - Anthony Duchatel / Evelyn Harves
2nd - H14 - Darren Schmidt
3rd - H16 - Michael Henman / Regina Renfree
For those similarly being sensible but still enjoying stretching their arm and sea legs - a breath of good salty Pittwater air runs for you below.
About Palm Beach Sailing Club
PBSC is a friendly family focused 'off the beach' sailing club with a number of great sailors, Olympians, Australian and World Champions among their ranks. The club sails from Sandy Point at Palm Beach and usually holds a barbecue at the clubhouse, 1 Iluka Road, Palm Beach, for post-sailing socialising - except this week. Members sail F16's, F18s', Weta, Hobies, and Nacras.
Their motto 'If you can sail here you can sail anywhere' refers to the northern area of Pittwater, where courses for racing are usually set, and where sailing can be challenging with fluky winds, 'bullets' near Barrenjoey, and lulls down the southern end tucked under Long Nose Point or the way the wind will swing one way or even drop completely across to Stokes Point. Southerlies, Nor'easters, Westerlies and brilliant Autumn soft breezes apply!
Keep up to date with what's happening on their Facebook page - new members always welcome.