January 22 - 28 2023: Issue 568
Palm Beach SLSC's 2023 Brats, Brutes, Bruisers Carnival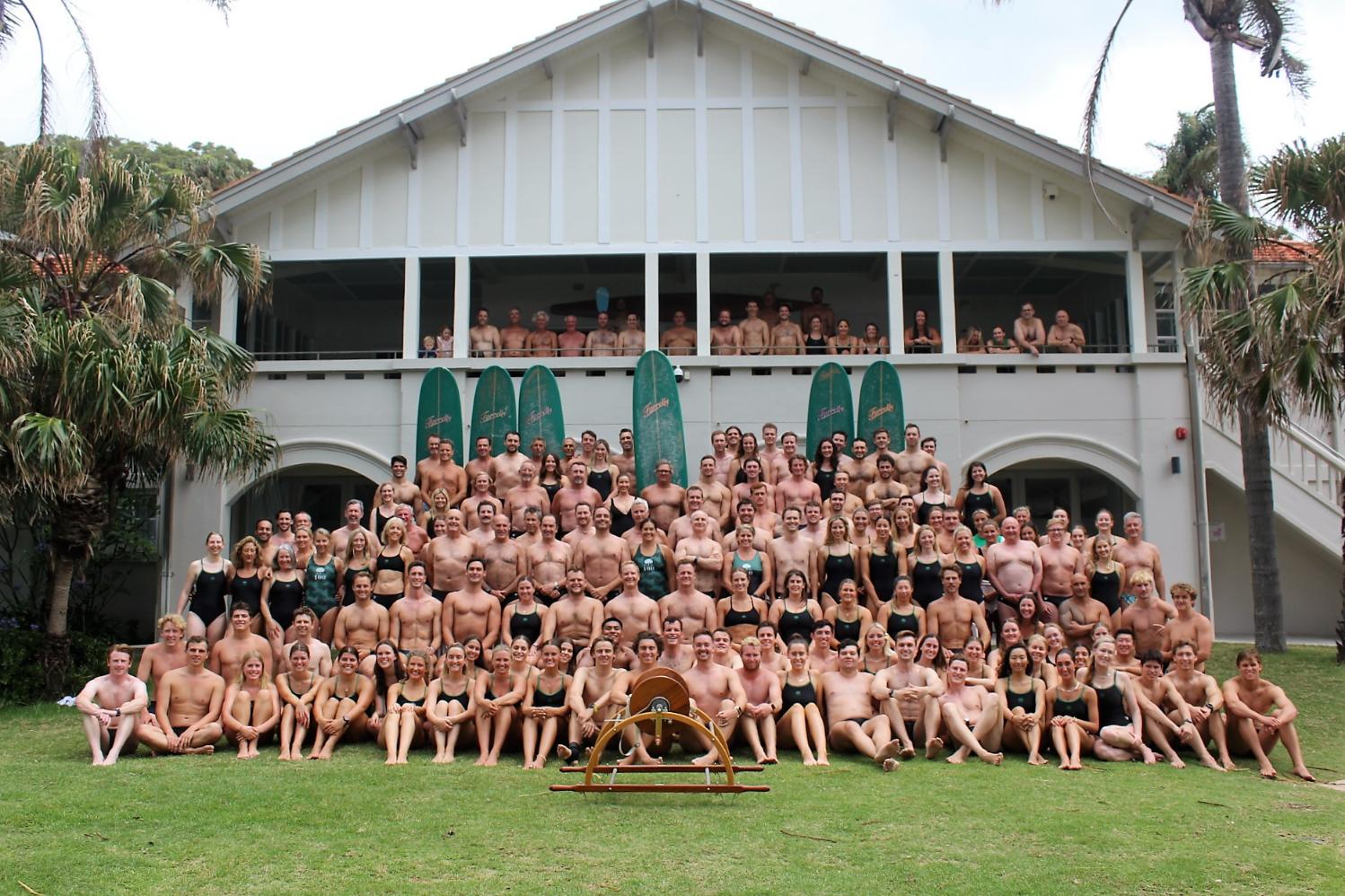 The annual BBB's Carnival, one of those within club carnivals surf clubs hold annually, took place as it does every year, during the first week of January. This carnival is preceded by the taking of the Members photo, where everyone gets in the shot, and the annual New Years Eve party run through the Pacific Club as a fundraiser for club maintenance and equipment, this year themed 'Back to the Beach' after a few years of Covid lockdowns and time apart.
The BBB's Carnivals' primary object is to have fun together as one team and build cohesion within age groups and as a meet-up connection for all ages within the club, from those just commencing to those who are Life Members.
Tim Markovitch, PBSLSC Captain said

'BBB was a tight-run race this Season. Final results were:
Brats 11
Brutes 18
Bruisers 19.'
Pittwater Online had a chat with PBLSC President Jeremy Black afterwards.
Yet again the Bruisers have won the 2023 Brats, Brutes, Bruisers Carnival in 2023 Jeremy – how was this year's club as one team bonding event from your perspective?
I'd like to say that although the forgone conclusion was that the Bruisers would win, and that the Bruisers will always win, and that it does help when you have one of your own manning the scoreboard, everyone had a great time. We, the Bruisers, were a bit nervous this year, the Brutes put up a pretty big fight and I think we just clipped them by one point, and the Brats this year – wow! – they were just outstanding in every single event of the carnival and it was great to see their support for each other. They were pretty impressive in everything they undertook and to see them cheering each other shows this carnival succeeds in one of its objectives, to promote bonding between the members and help people to become great human beings. For many of us, surf lifesaving is where we meet the people with whom we'll become friends for life, even outside of the Season, so it's great to see that still happening through this within club membership carnival.
The primary object of the BBB's is to have some fun together, to have that bonding happening between all age groups. It's so great to see that the Members that have signed up this year doing something with the Members that are currently Patrolling and the Members that used to Patrol getting together and enjoying what they love – the beach and the friends they've made. It is a day that you have to experience to realise the emotion that's behind it and it's always a spectacular day – rain, hail or shine it always goes ahead and everyone always has a ball.
Ian Curlewis, the son of Adrian Curlewis, a founding PBLSC Member and the 'Father of Australian Surf Lifesaving', told Pittwater Online years ago that the carnivals and serving as Patrol Members is 'democracy on the sand'. He said he really enjoyed getting to meet people from all walks of life and age groups – the teenagers, the youngsters coming through, as well as reconnecting with those currently on Patrol as well as older Members. ''It doesn't matter who you are, a judge or a labourer or streetsweeper, we're all the same on the sand with one objective, to look after others, and enjoy ourselves as one team when we're taking part in a carnival' Ian said. The BBB's along with the annual Masters Curlewis Carnival the club runs for all peninsula surf clubs, still epitomises his insight from what we could see.
Absolutely – that is so true and that is one of the things I've always said. As an example, I got into surfboat rowing many years ago, I was normally the Sweep but this time couldn't find a Bowman, so I went in the Bow to do our training session – I looked at who was our boat – and at that time I was working in radio, the next guy down was head of a major firm for marketing, there was a lawyer sitting in front of him, the guy in the Stroke seat owned a very successful company and the guy Sweeping us was the world's first ever Surfing Champion. Not once did we ever look at each other in terms of what we do or have achieved or how successful we are outside of the boat, it was just that's your name and that's who you are and nothing else. Age doesn't come into play, success or failure isn't part of it, you are just 'my fellow member'. It's pretty cool.
___________________________________
Below runs some of the 'action' from this year's Brats, Brutes and Bruisers Carnival, including the iconic Piggyback-wheelbarrow race that comprises the scoffing of a packet of Tim Tams and two litres of milk by the four members taking part, as well as the traditional Swims, Taplin, Tug-of-war and Ironperson legs.
And of course, no cheating took place - at least, you're not allowed to cheat, nor finagle the points tally, or pile on an extra 20 people during the tug-of-war, or throw milk over your opponents during the Tim Tam scoffing Milk sculling leg, nor tumble others as they sprint for the finish line.... ummm ... yes! ... that's right, apparently.

The annual BBB's Carnival remains one of those Pittwater Summer Traditions that are everywhere you pause to look and make what community in this place and our surf clubs is all about. They bring a smile to the face for the great fun being had, the caring about each other that's obvious, and revelling in what Summer in Pittwater is all about; connection with each other and the beauty of this place.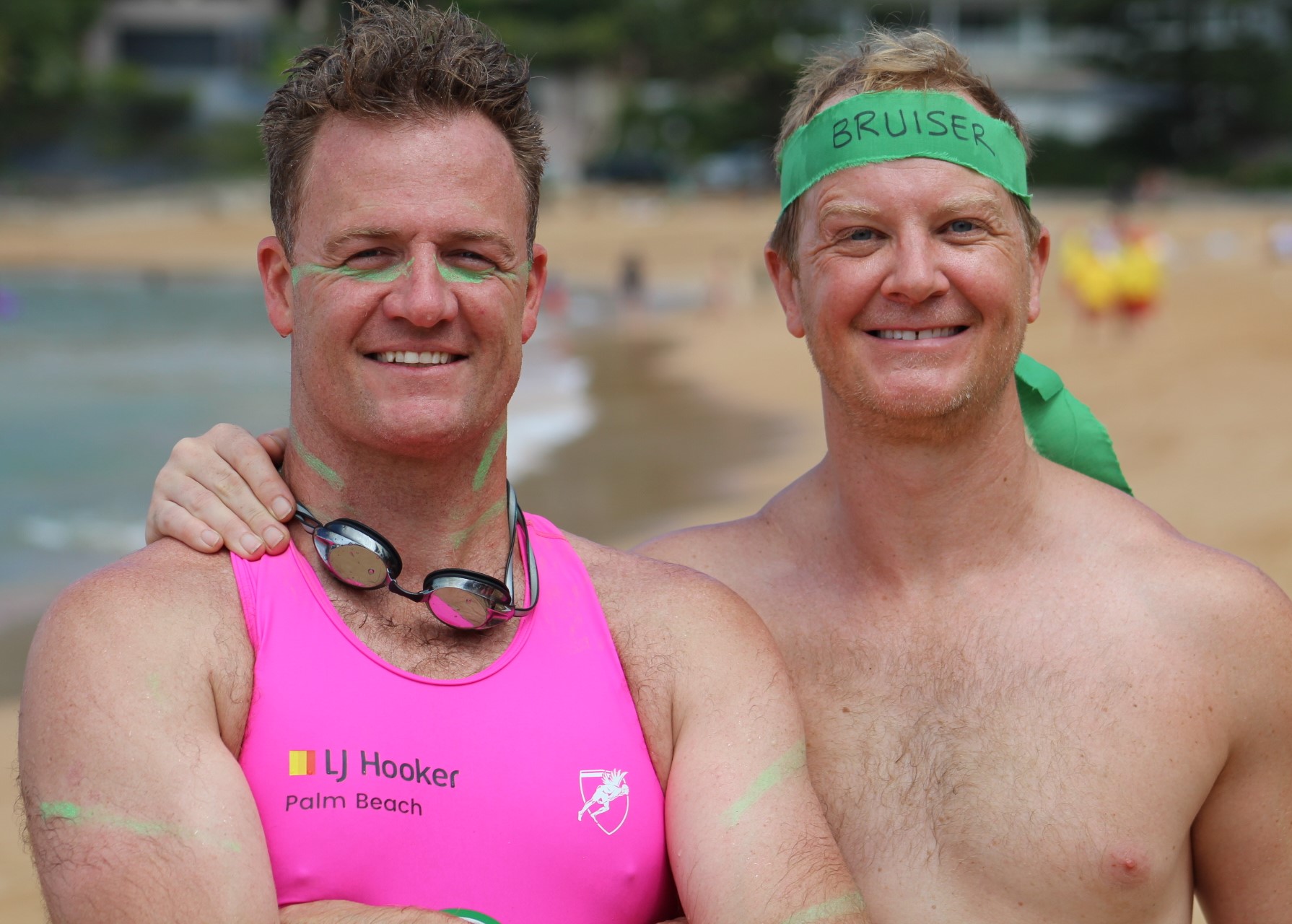 Palm Beach SLSC's 2022-2023 President, Jeremy Black and Captain, Tim Markovitch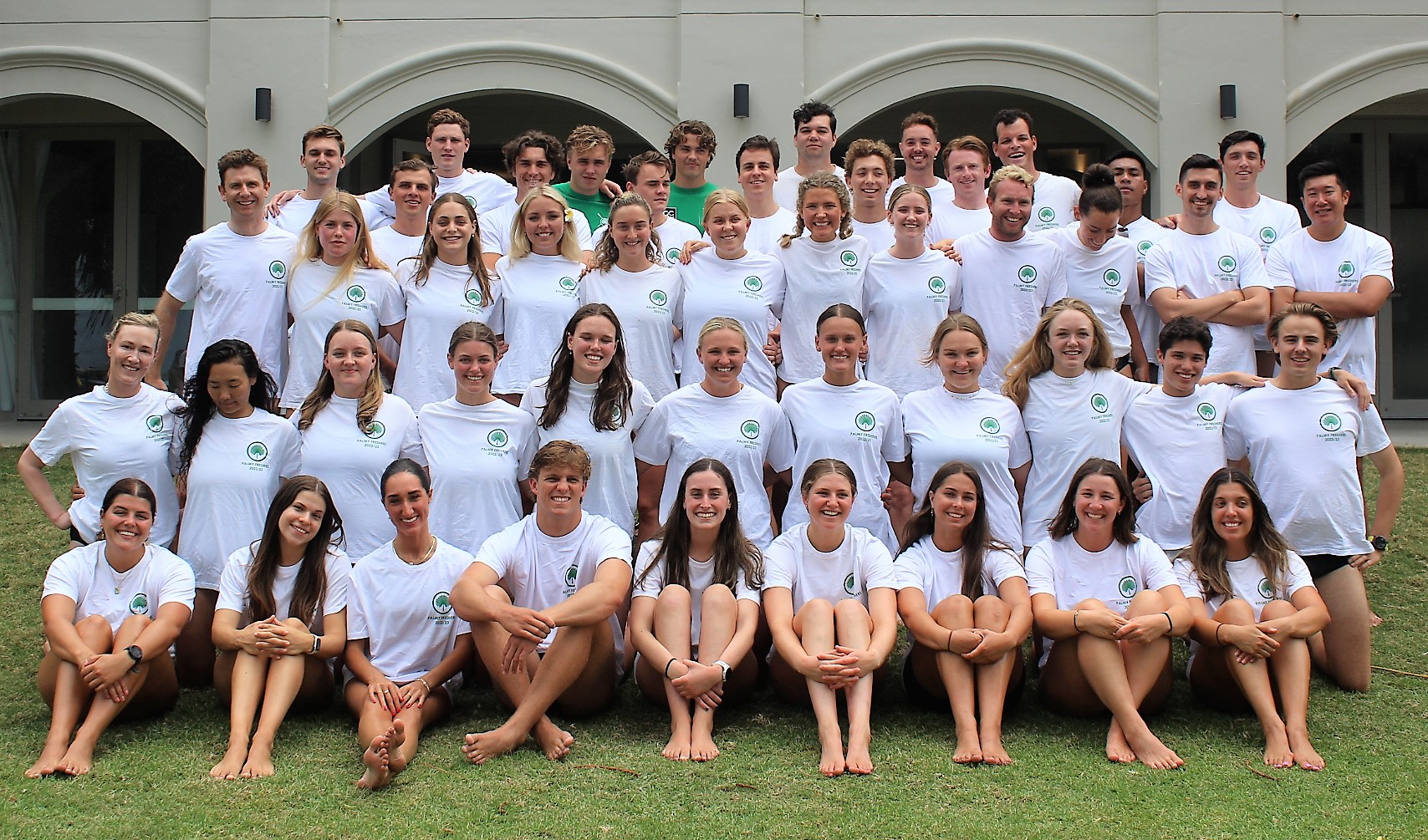 The Brats 2023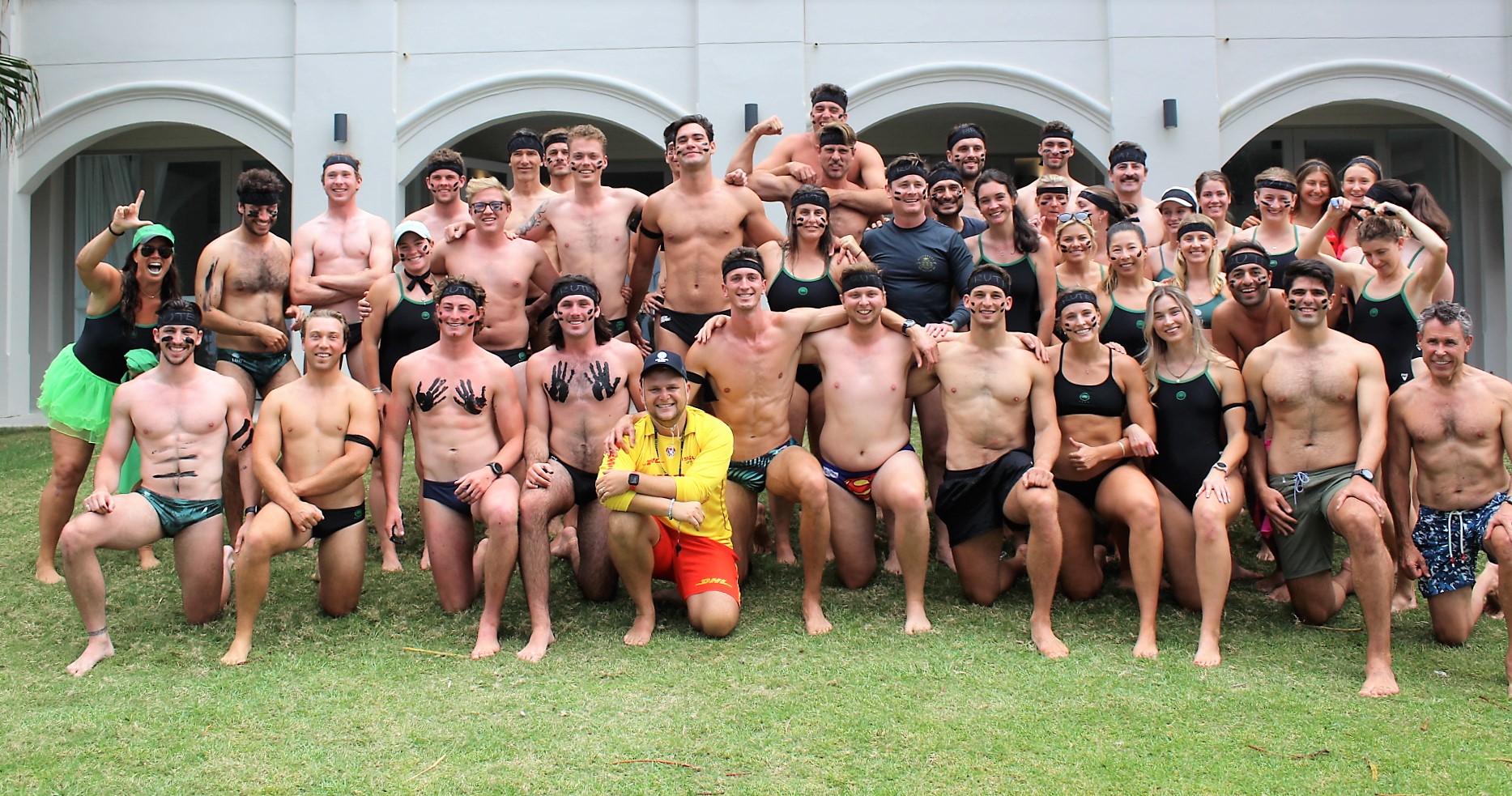 The Brutes 2023, + 'comment' from AT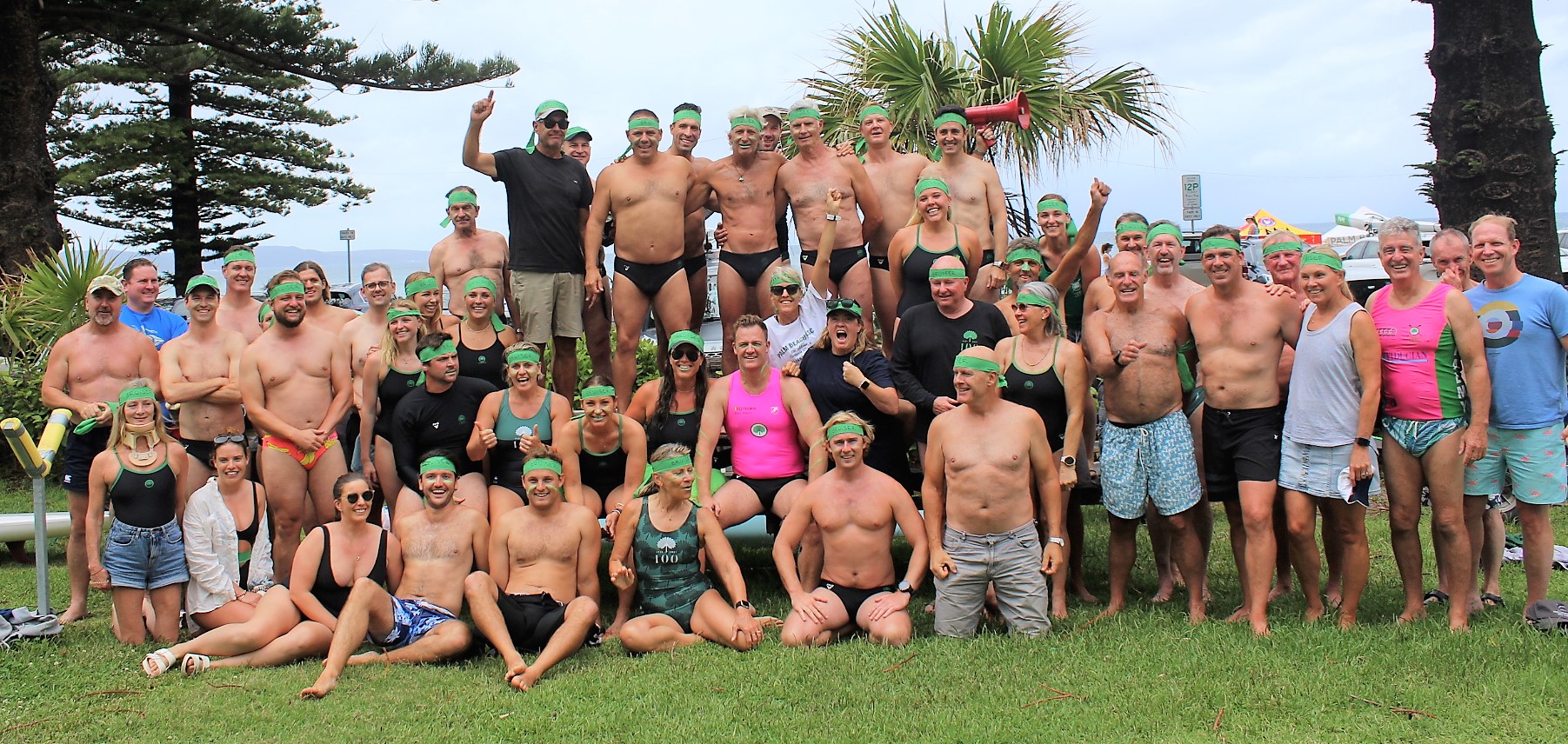 The Bruisers 2023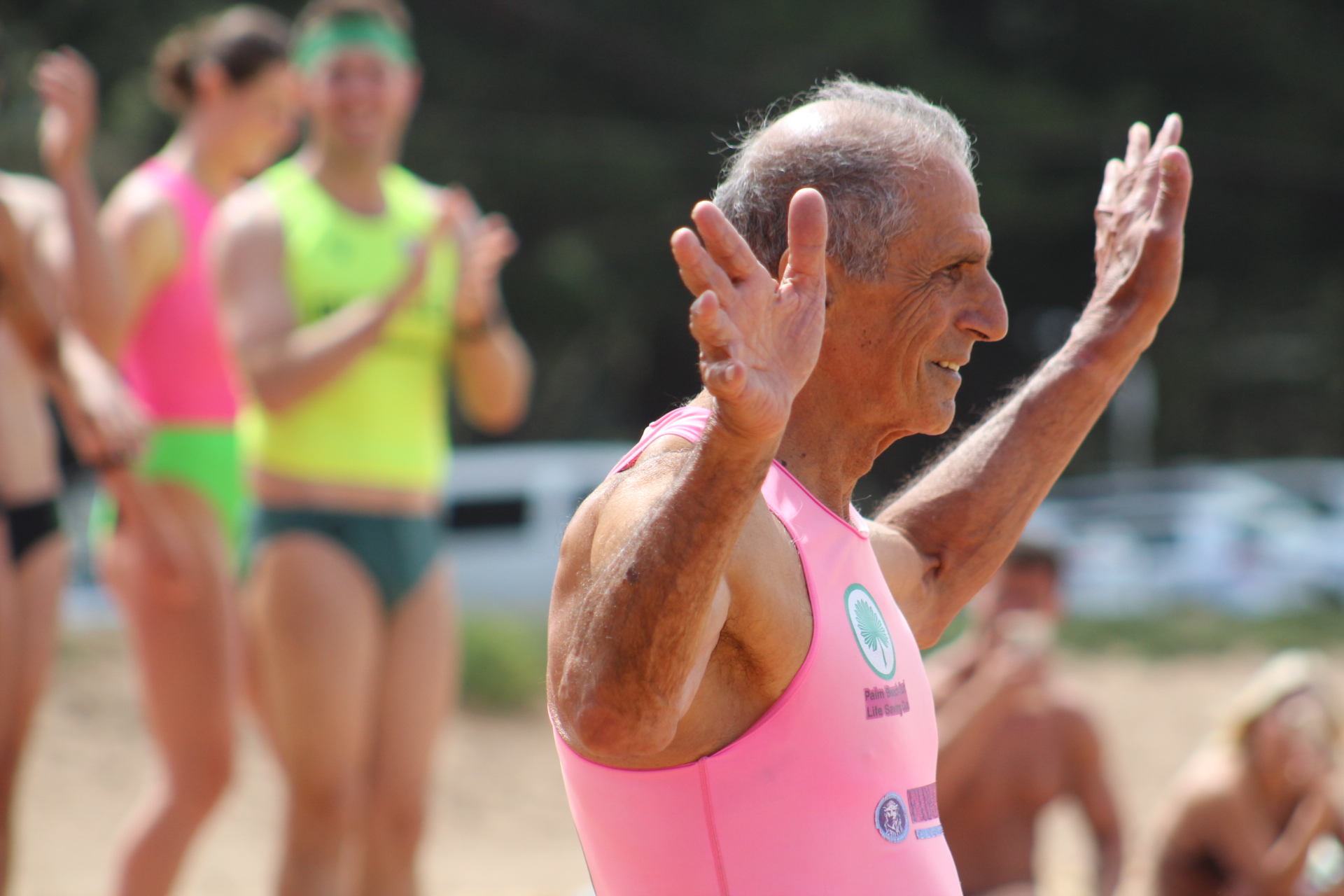 81-year old 'Bruiser' leads out the swim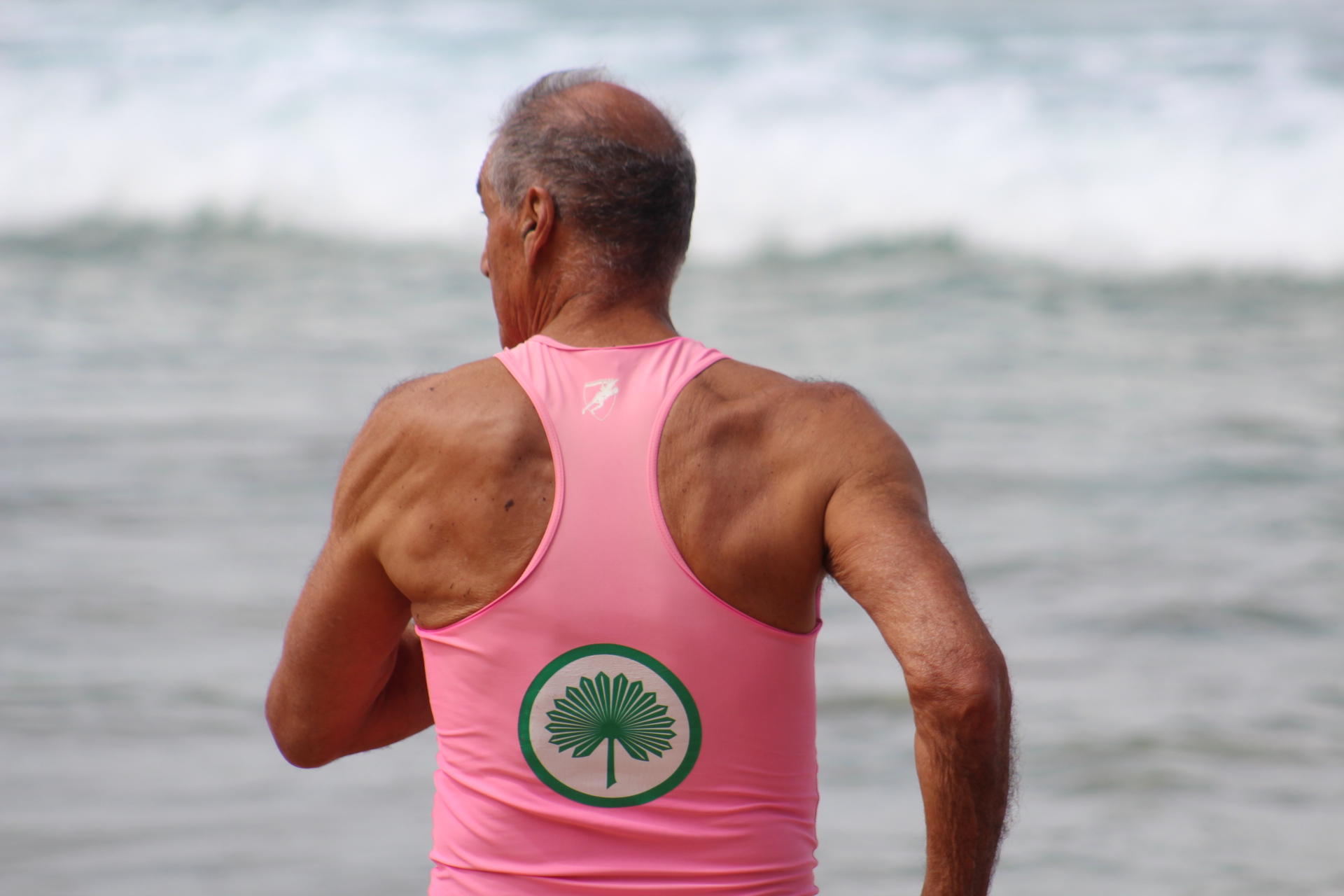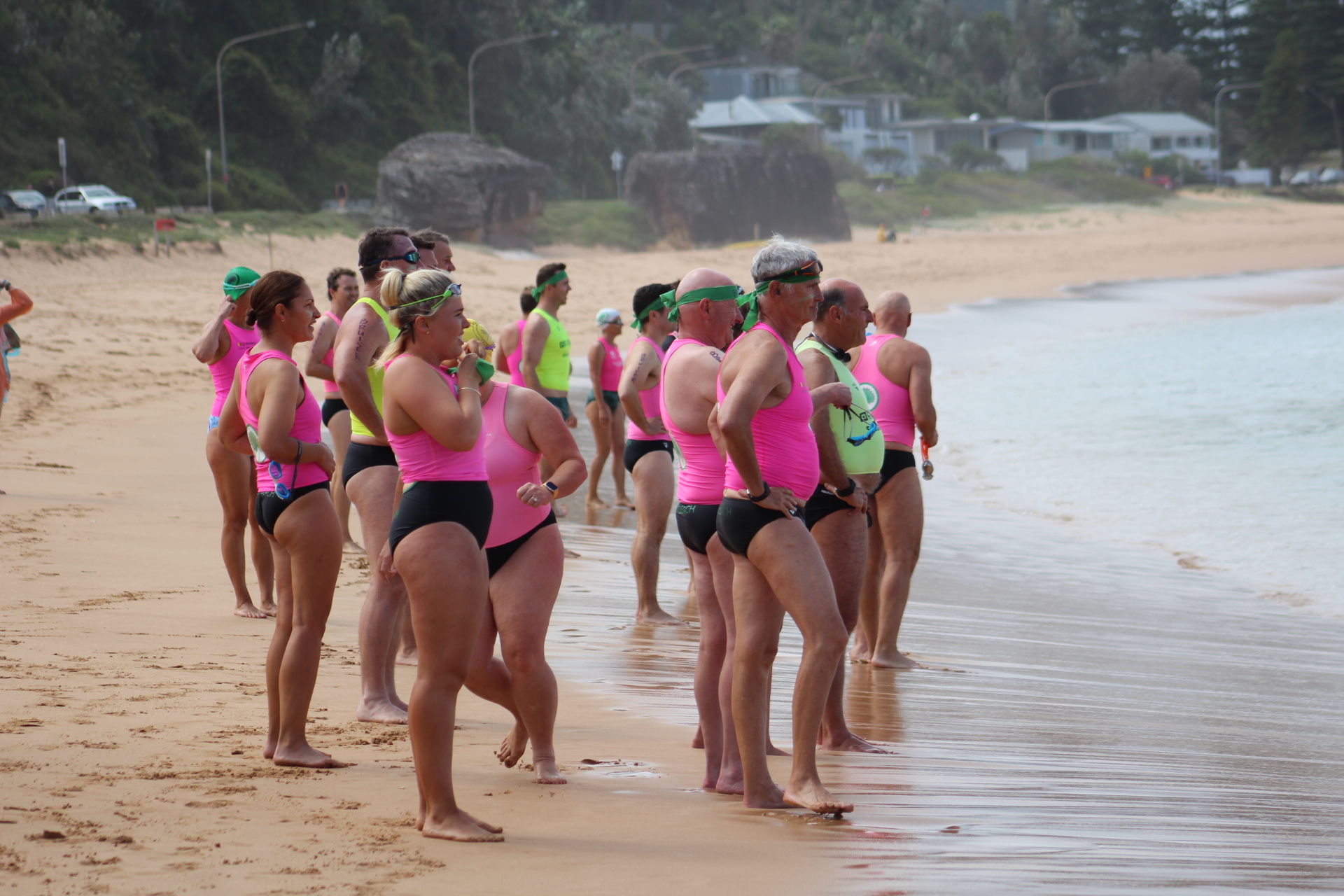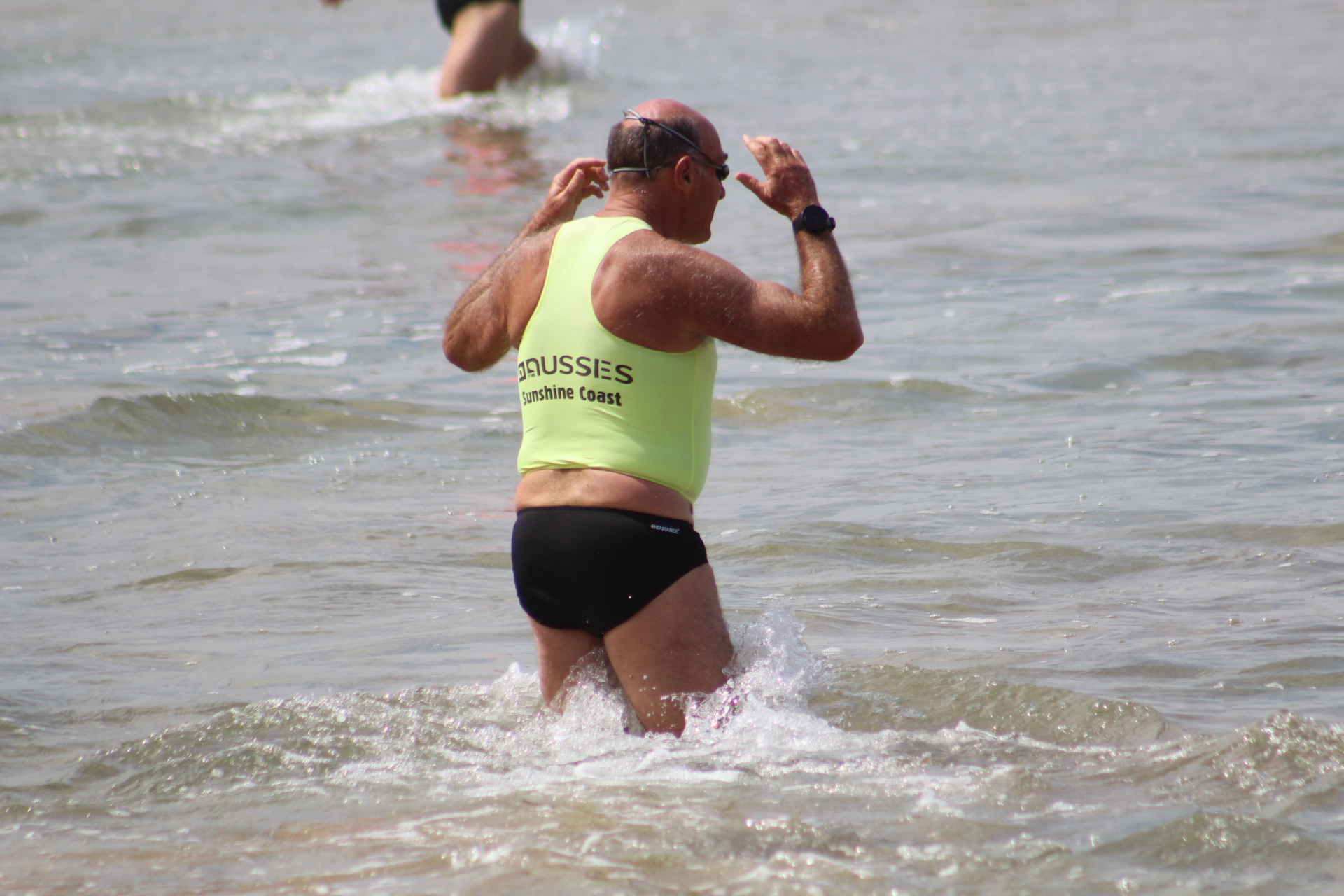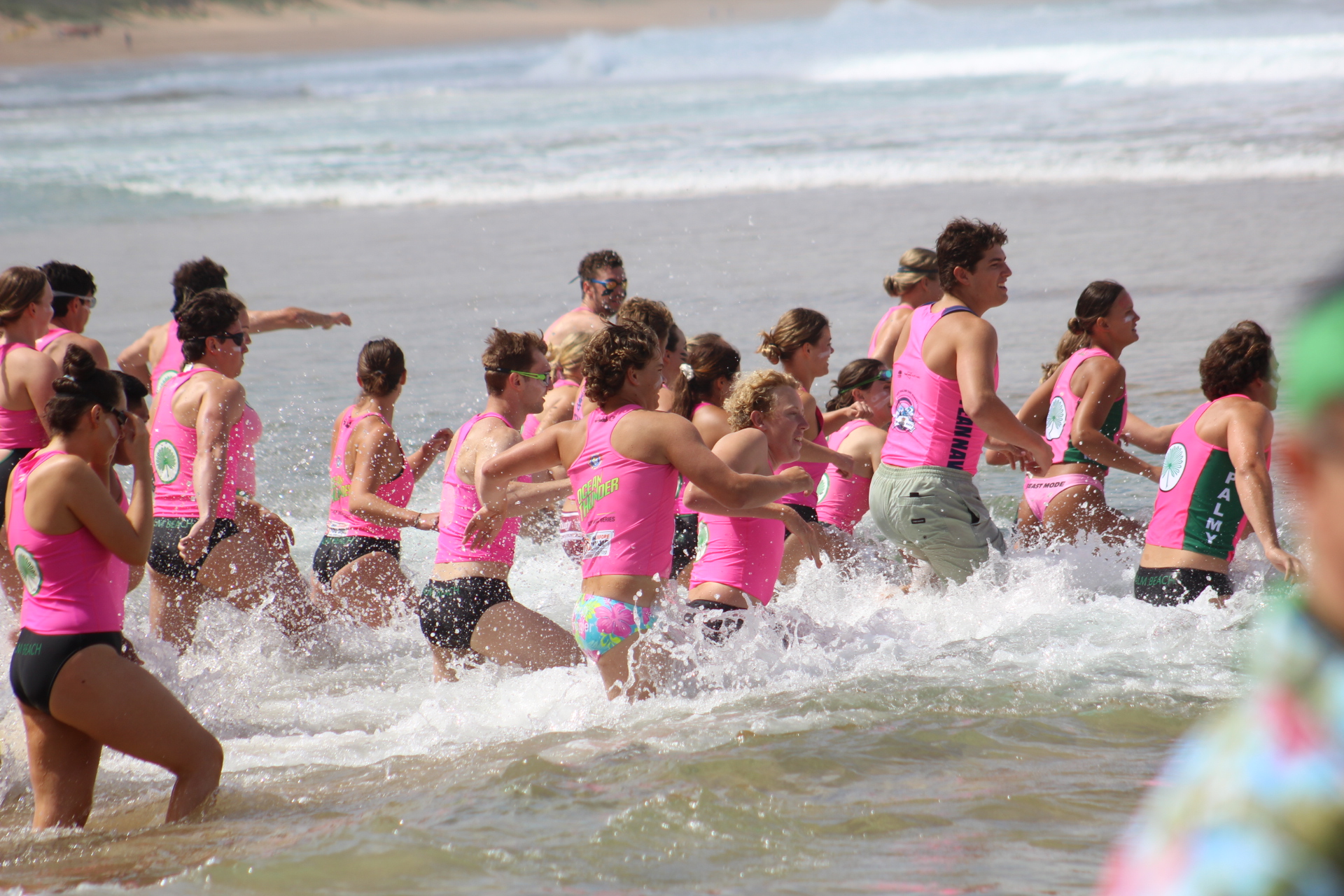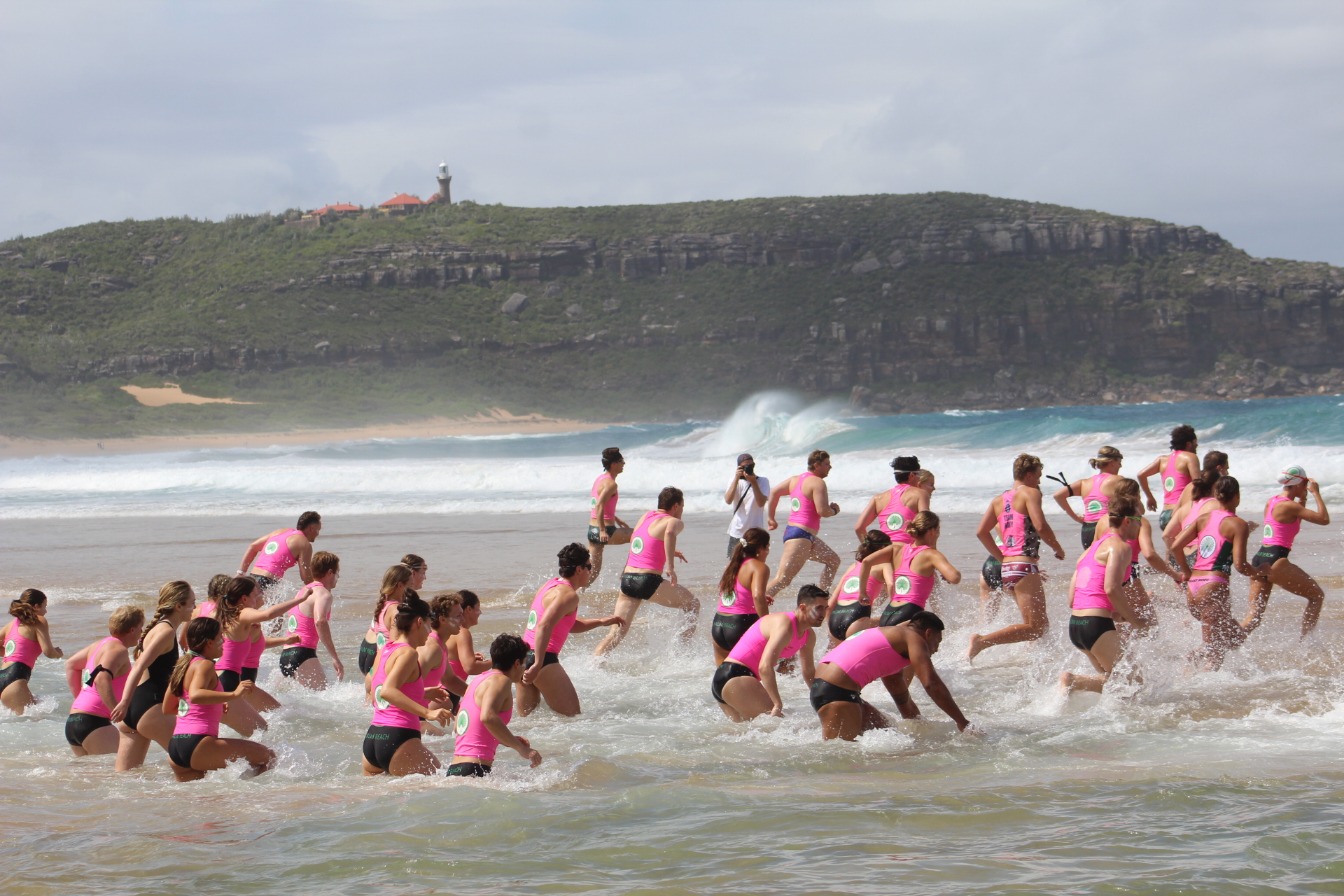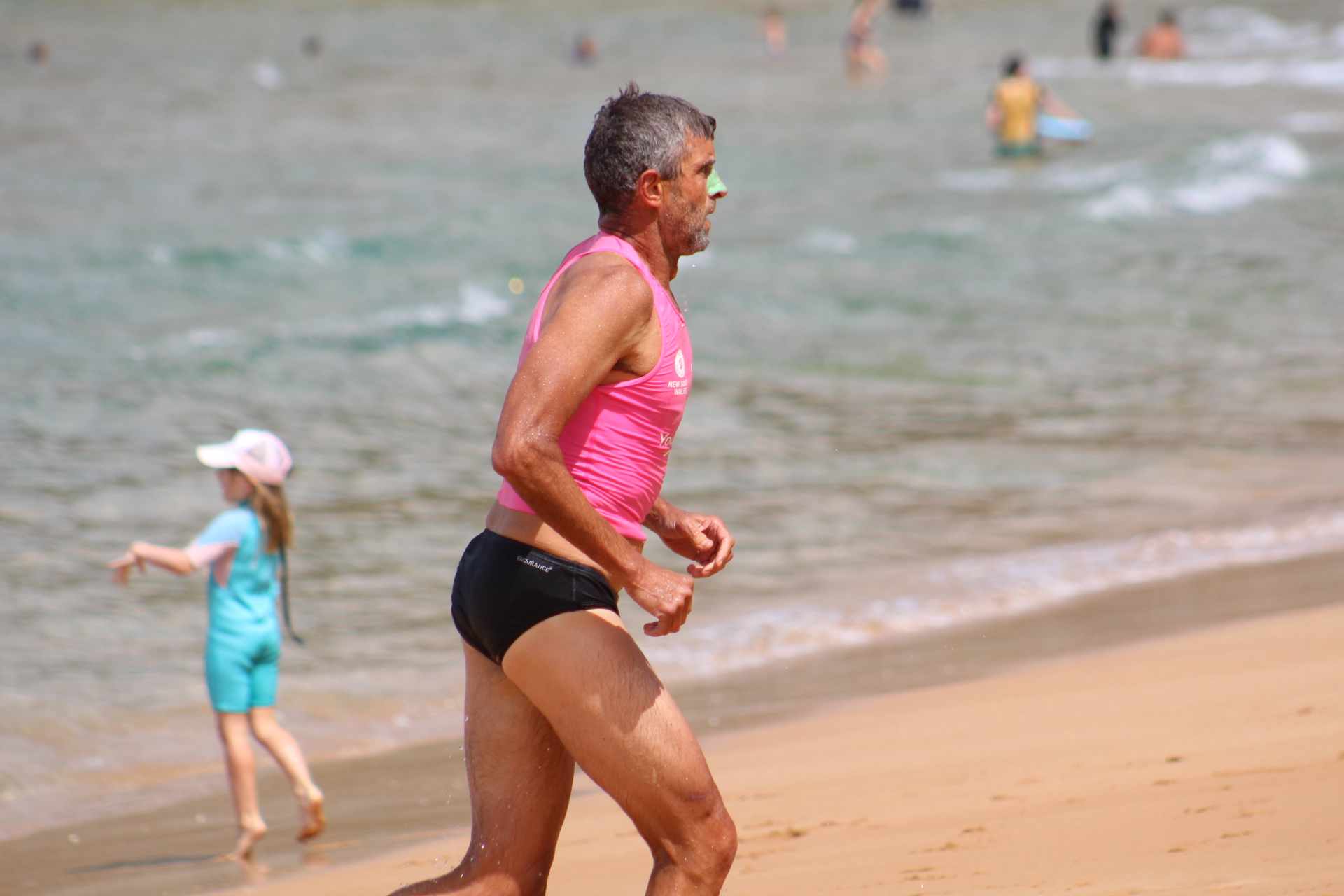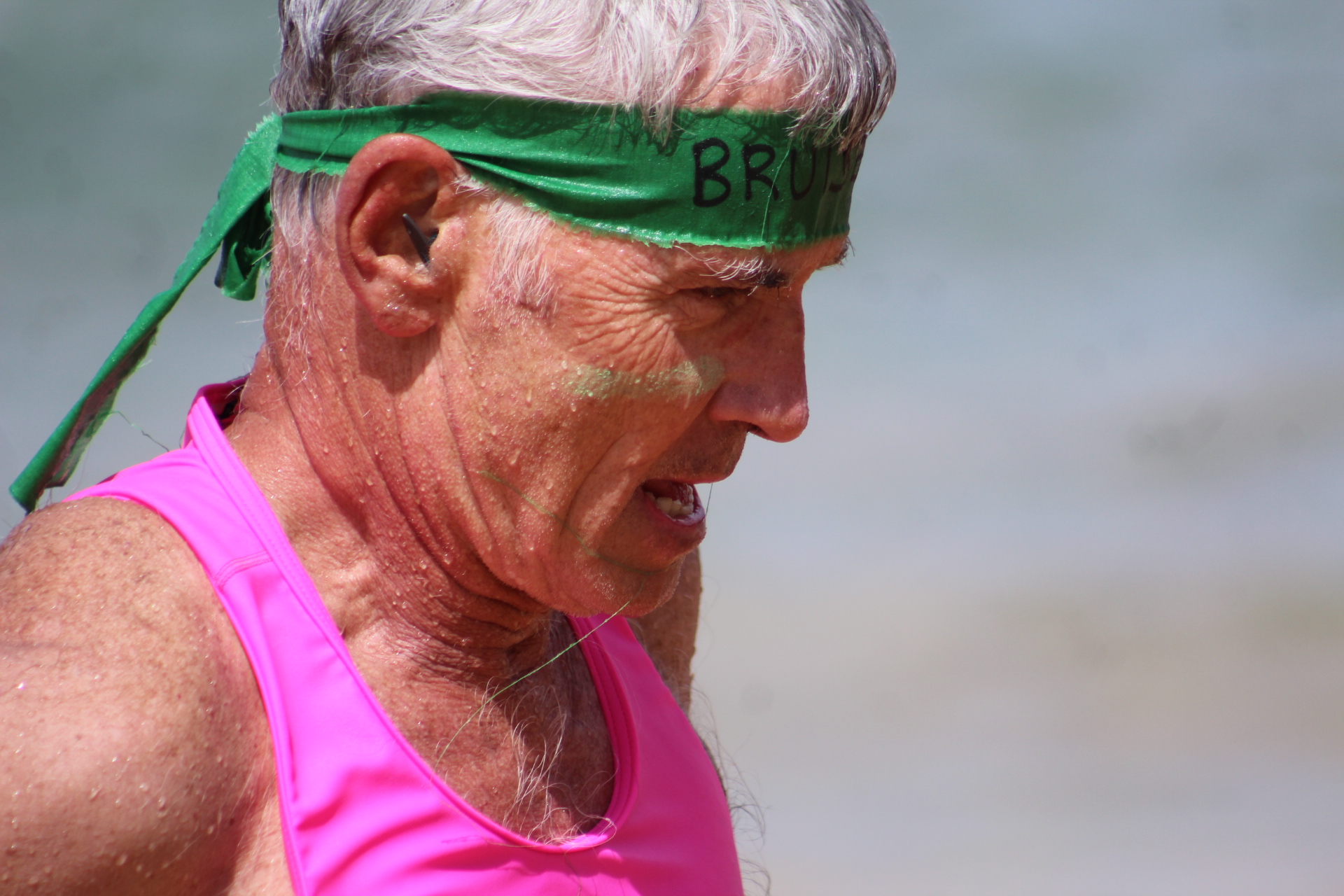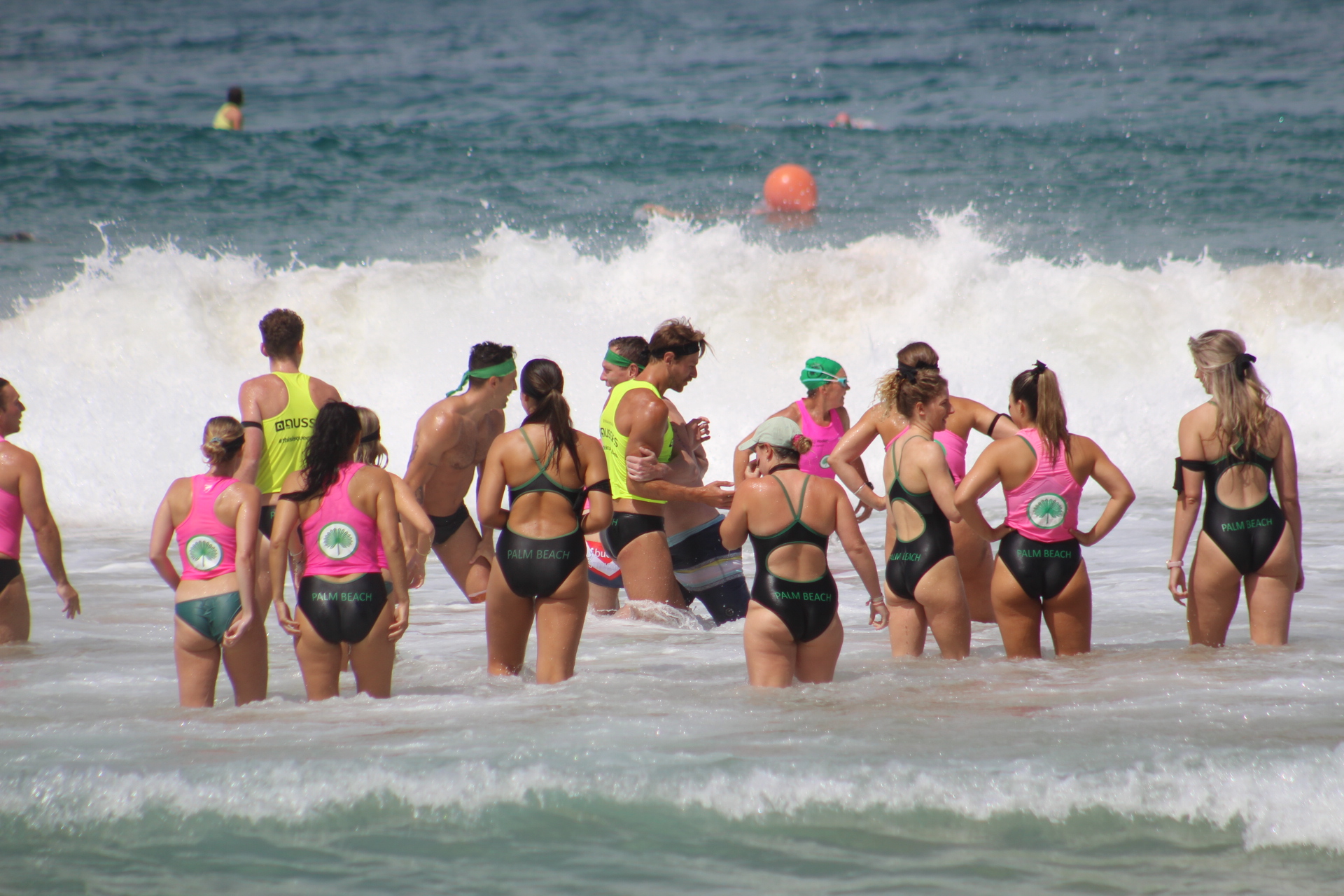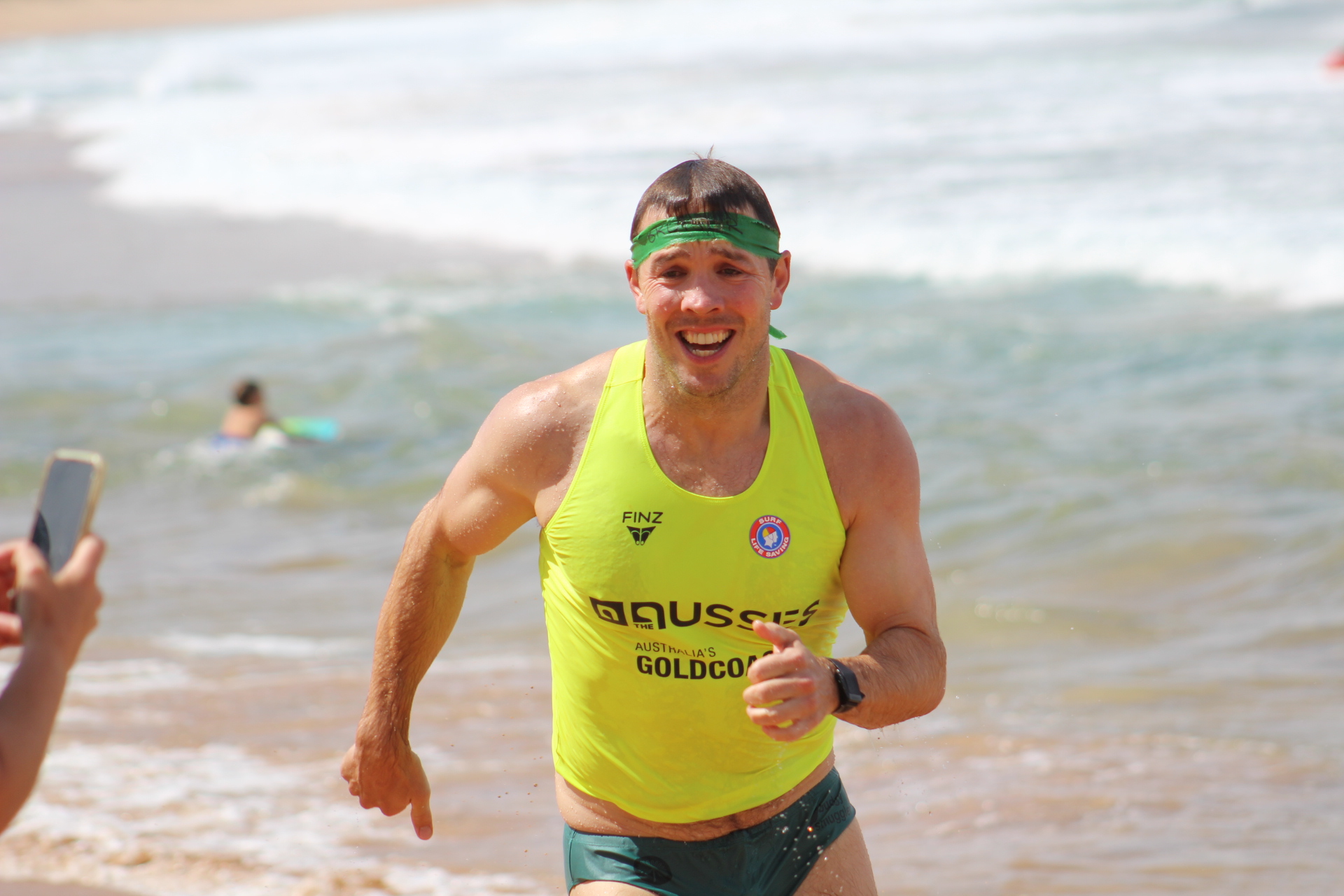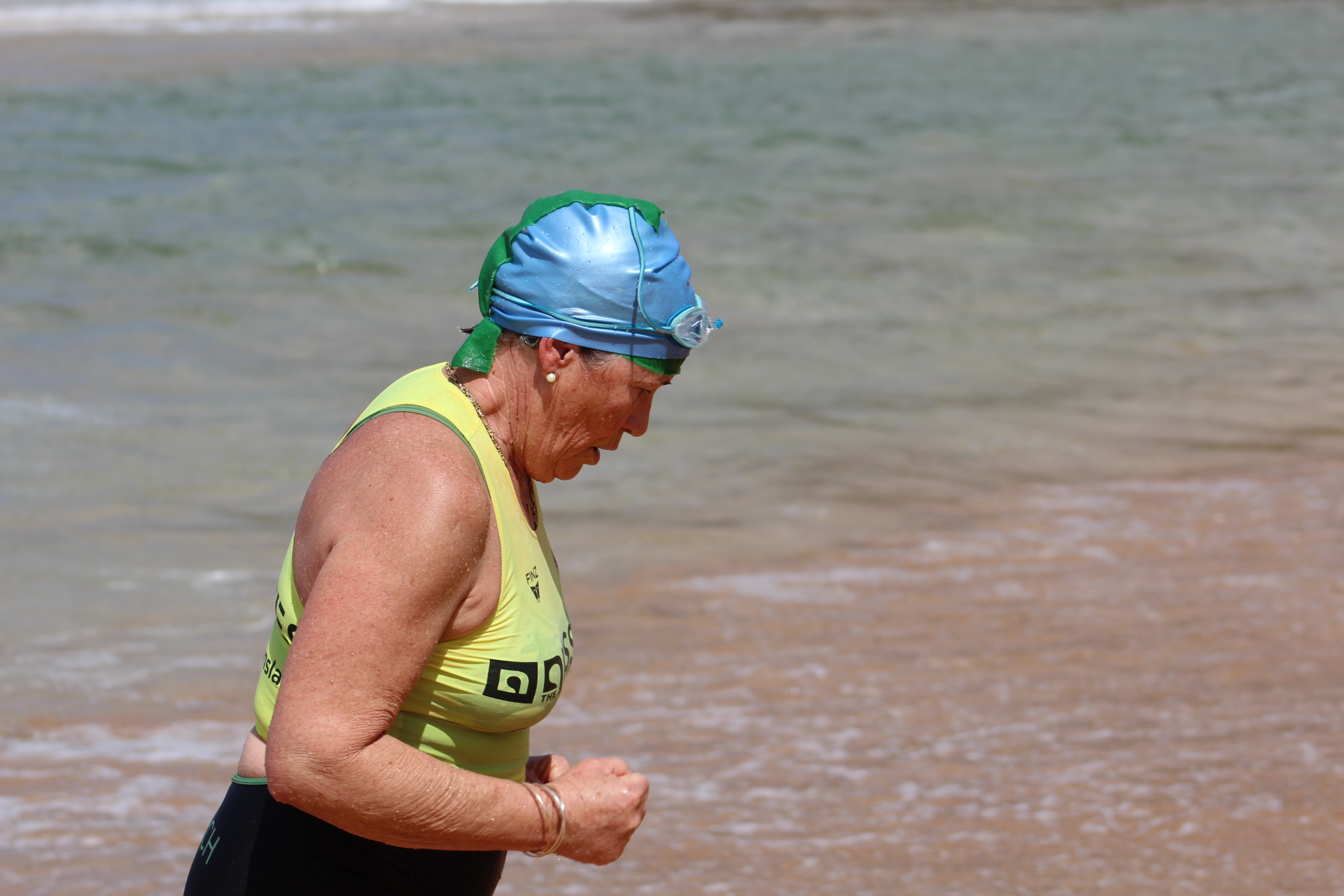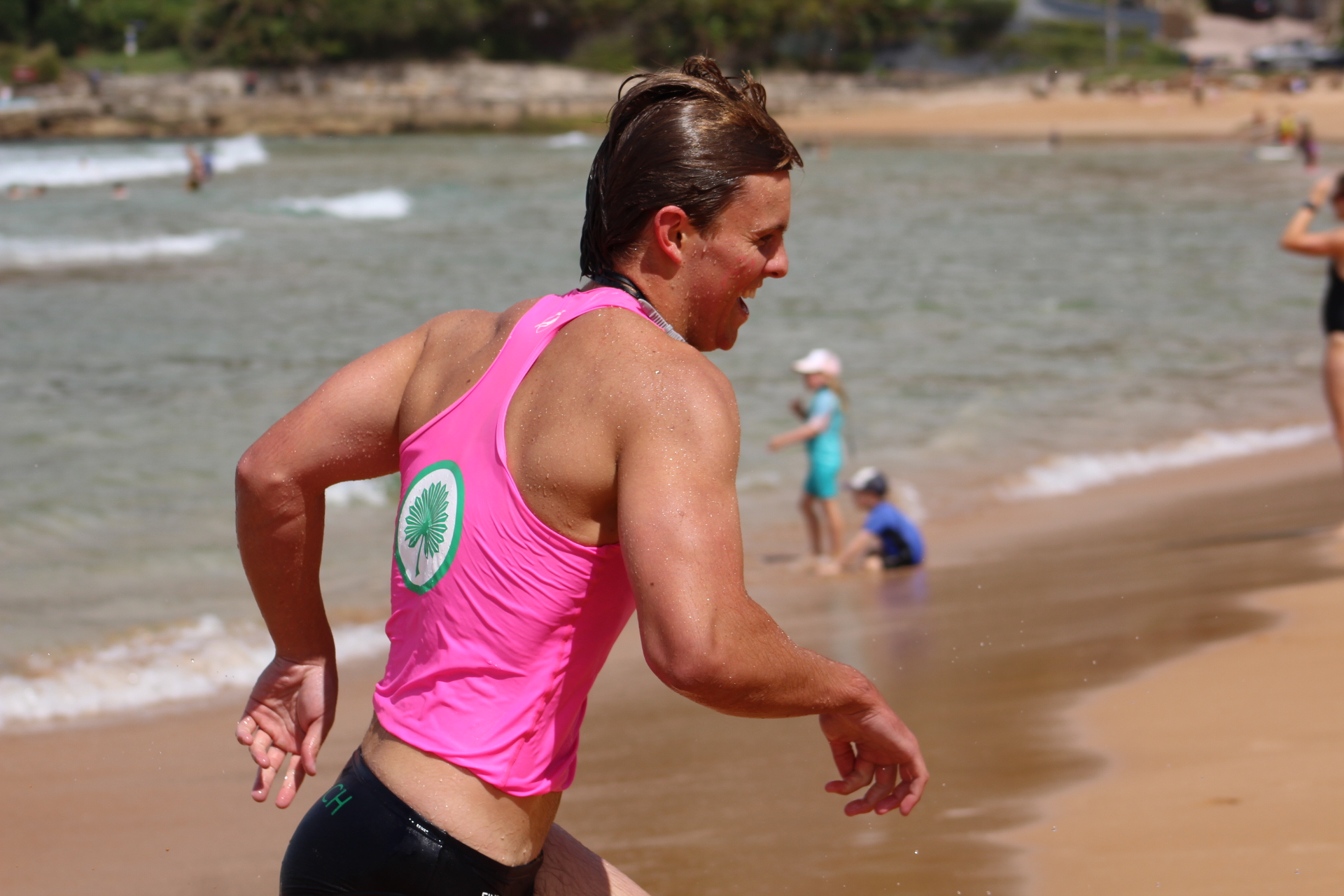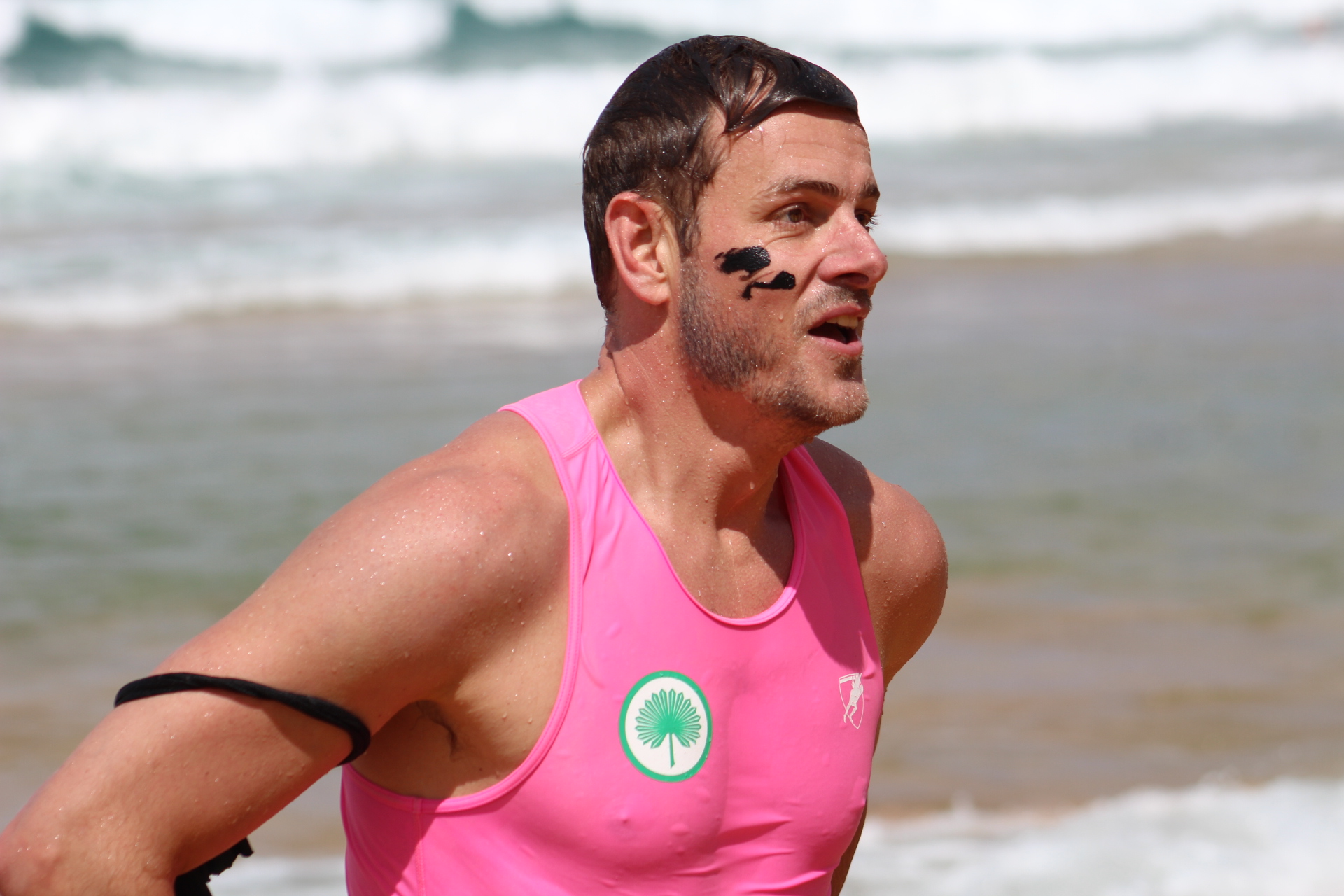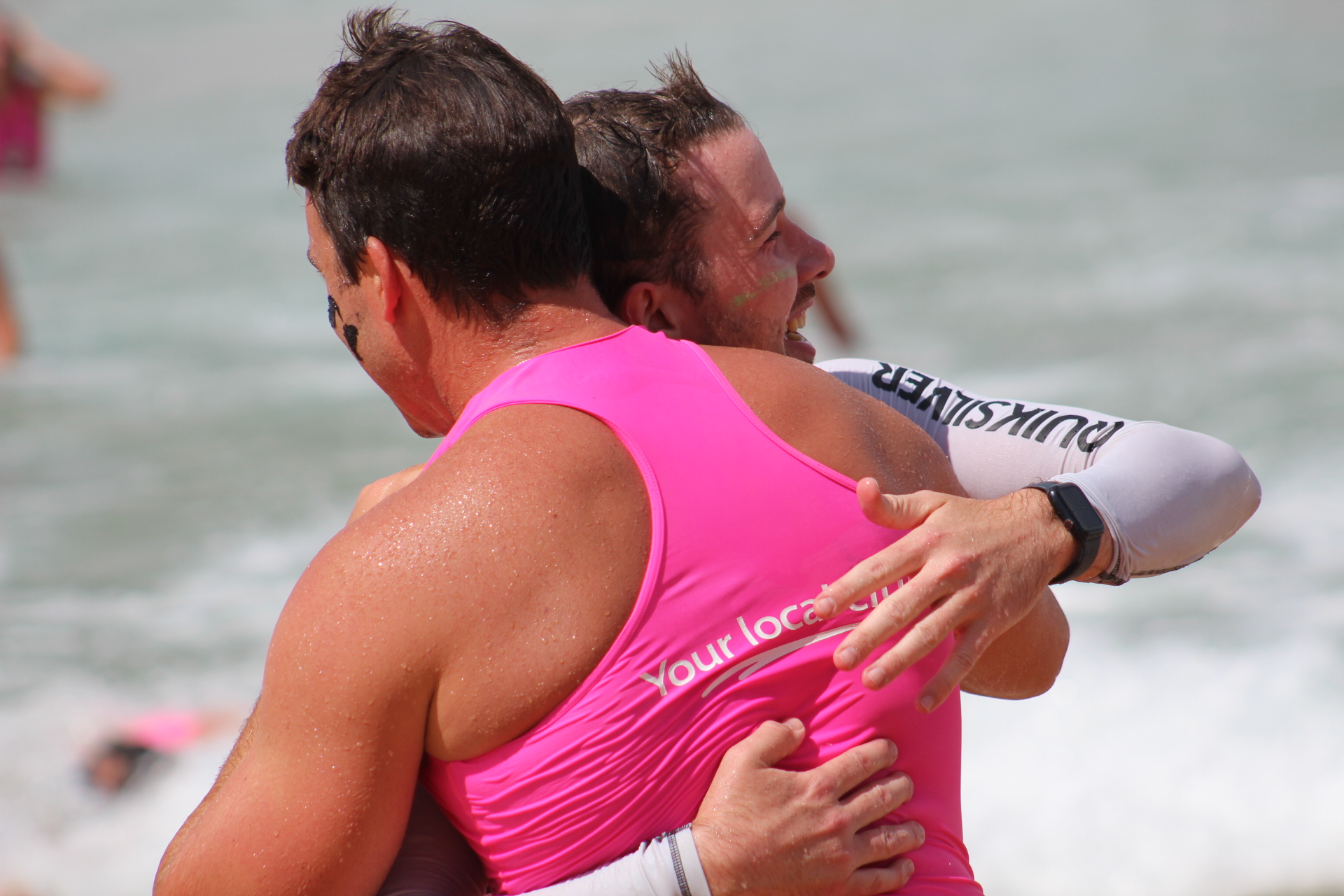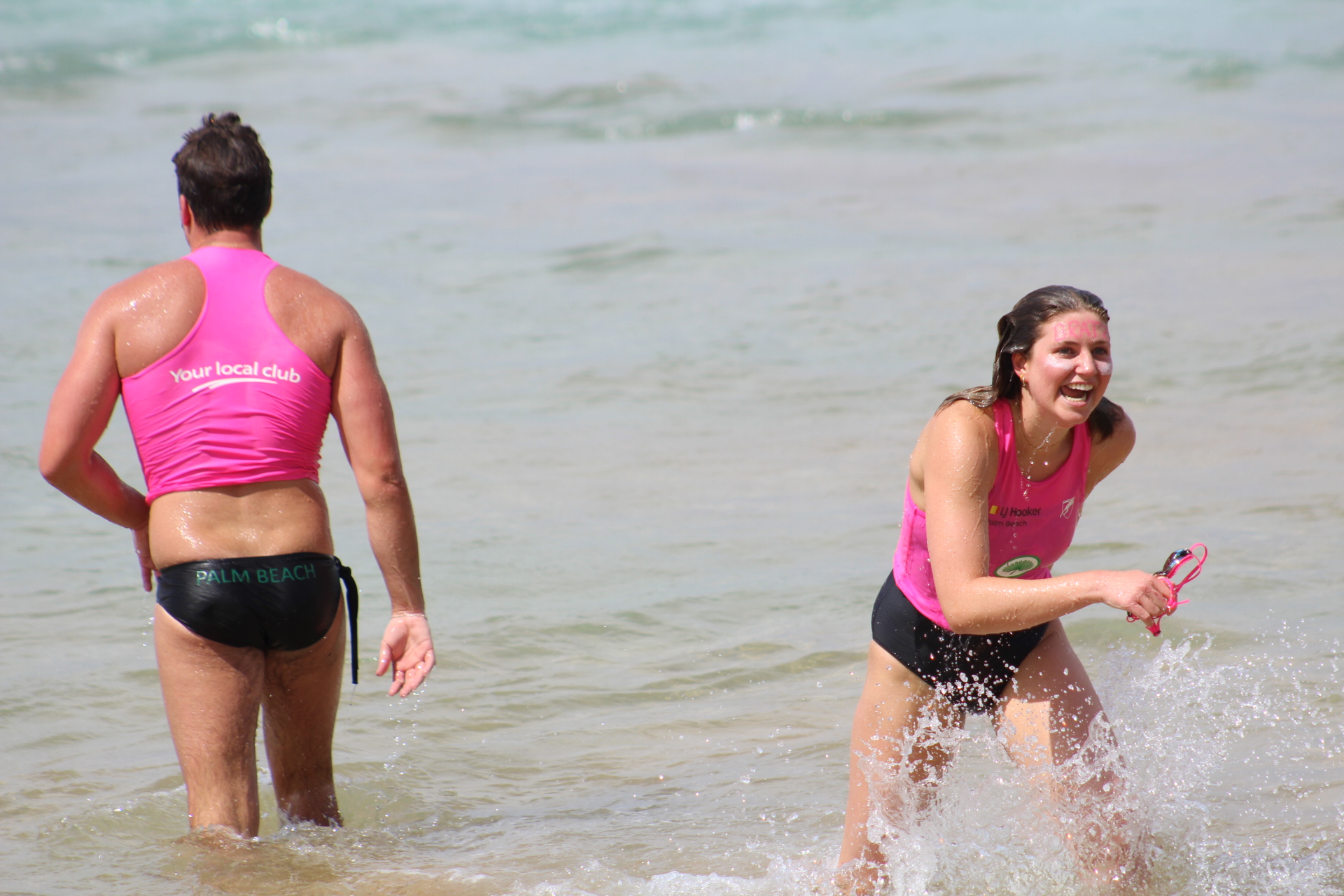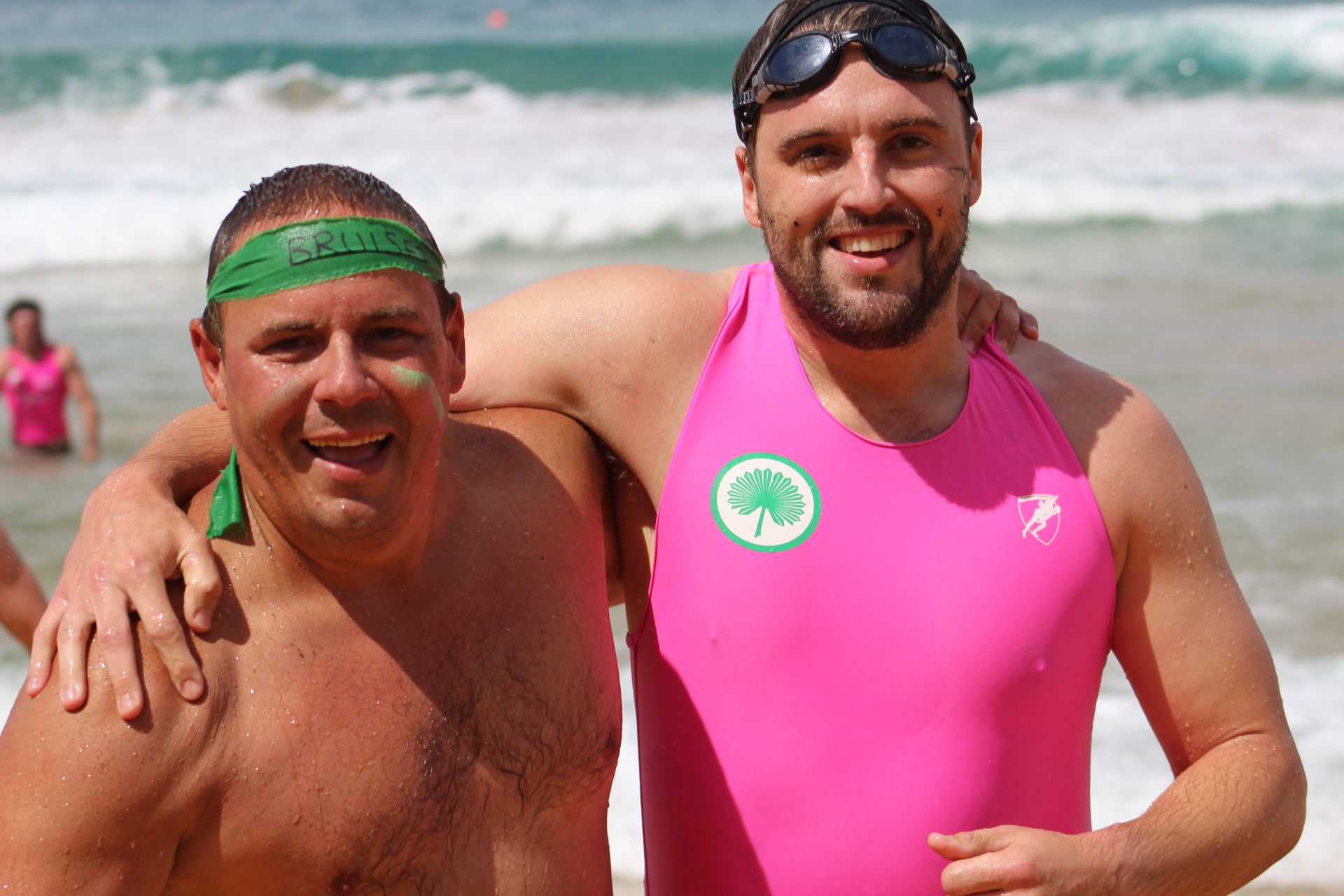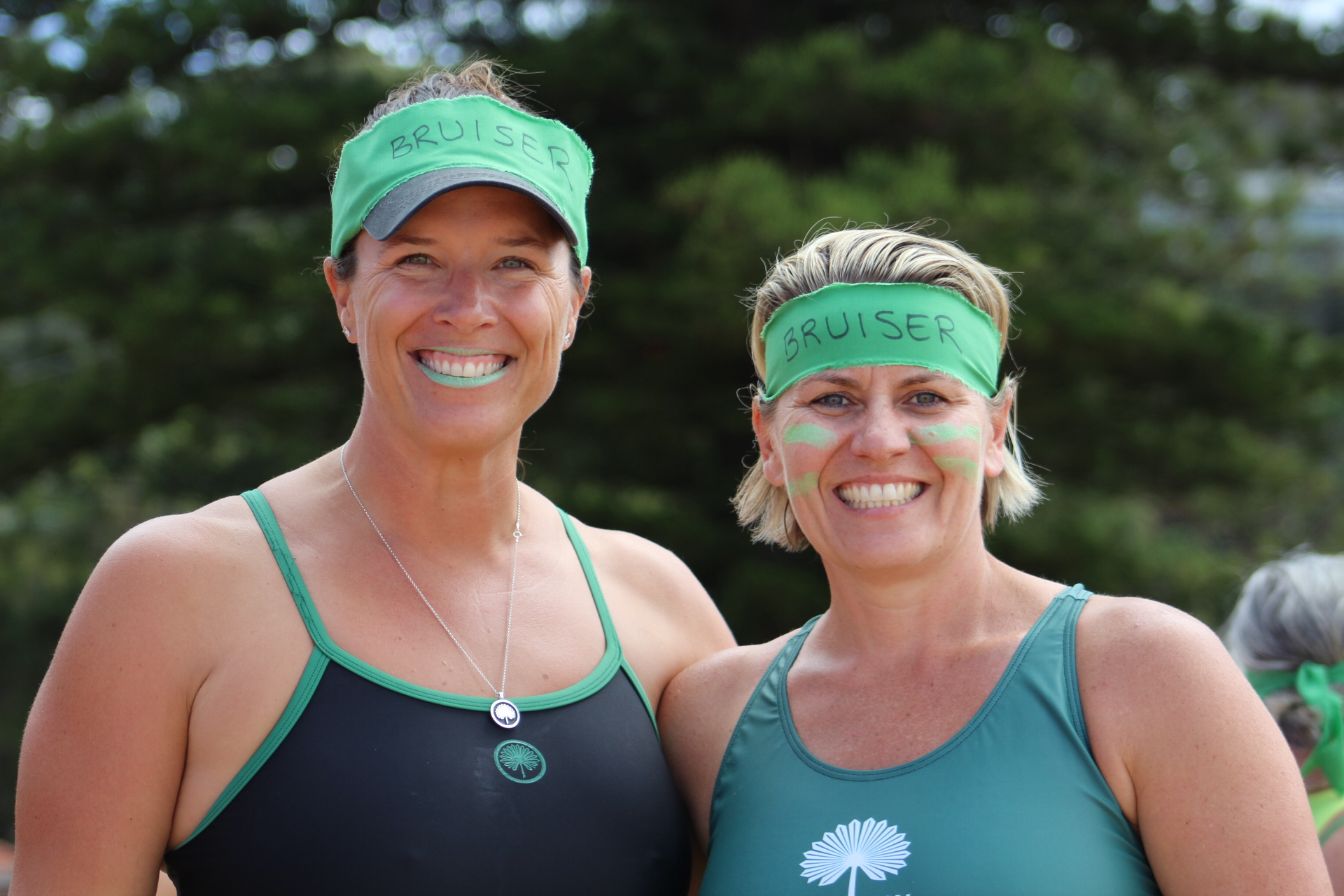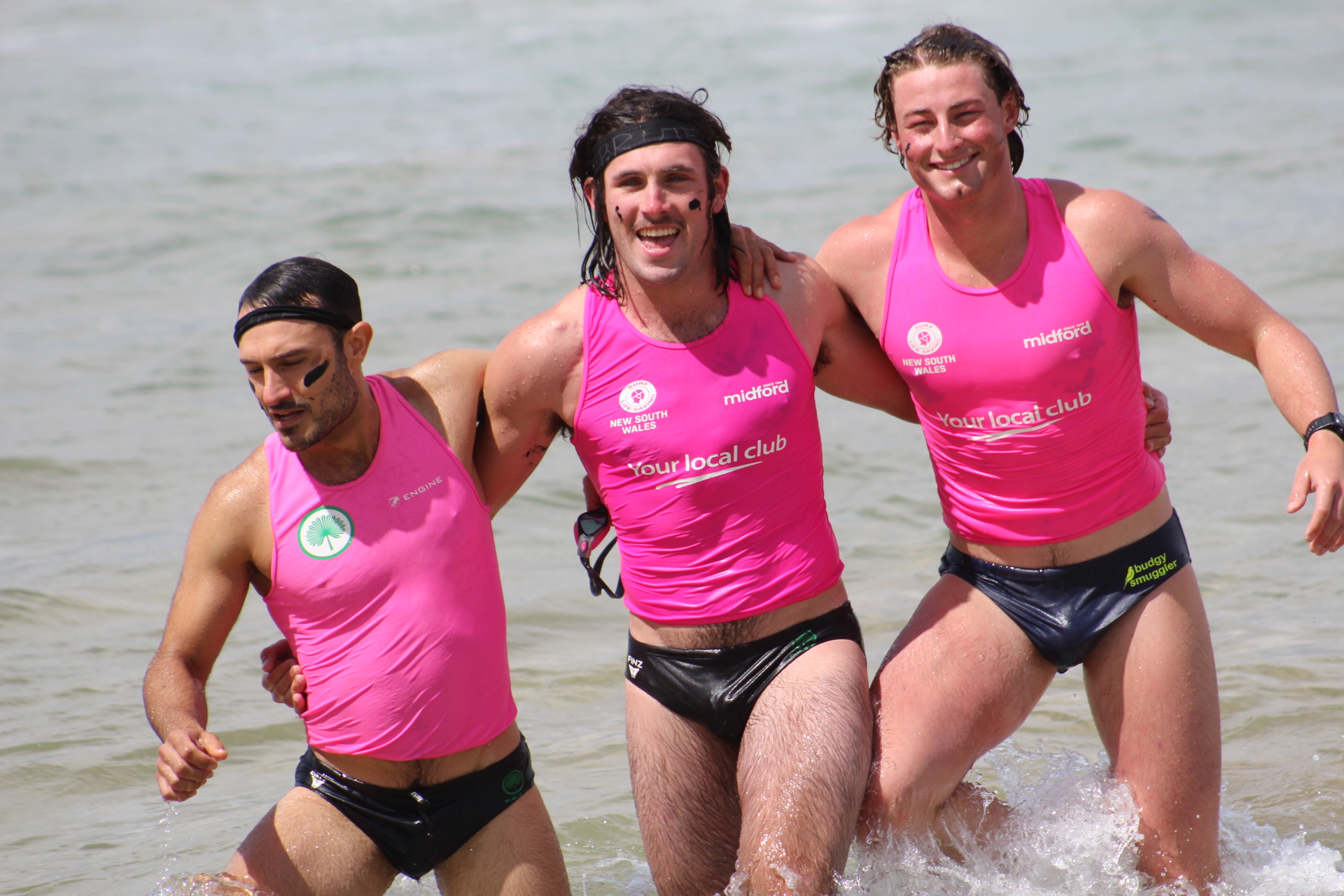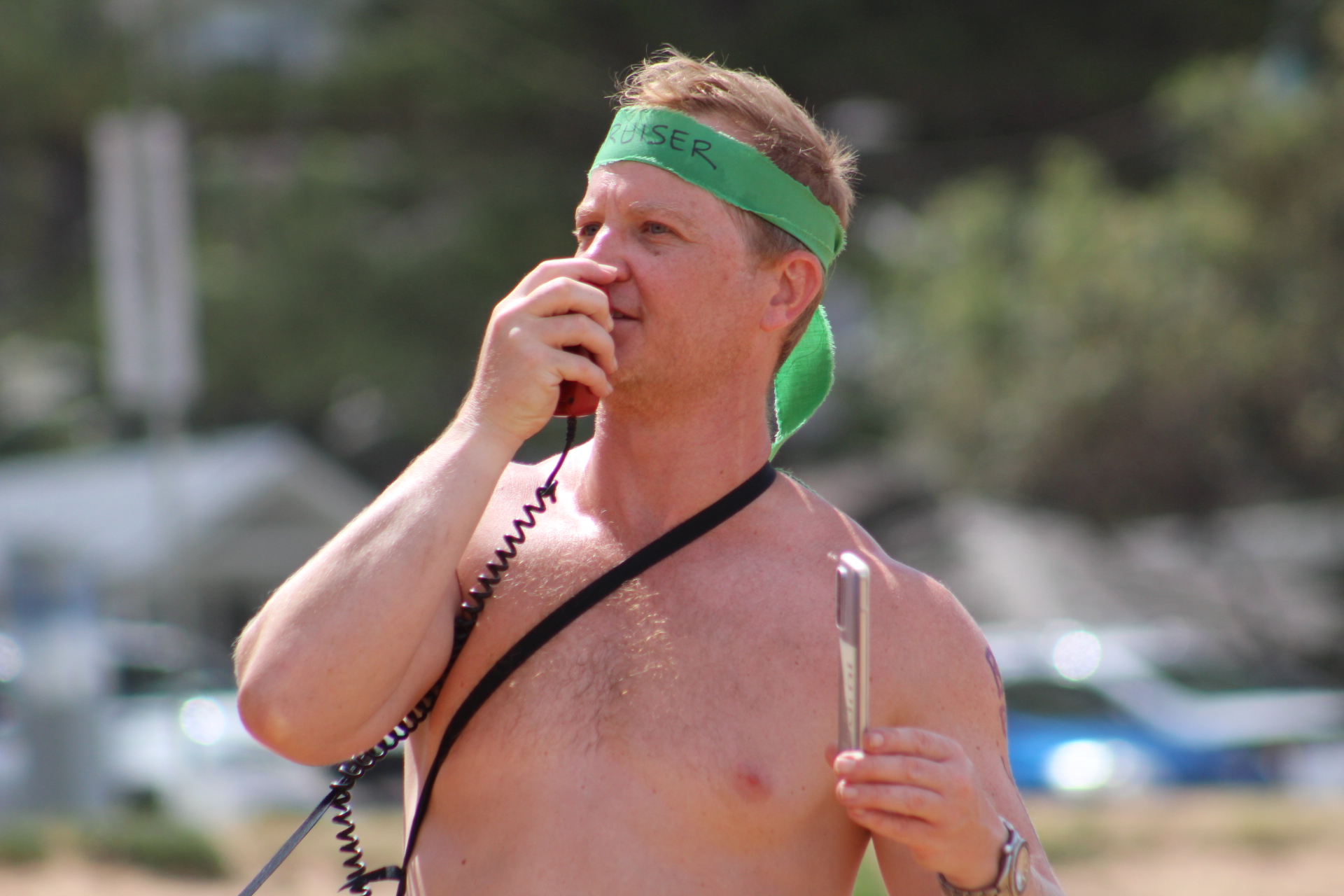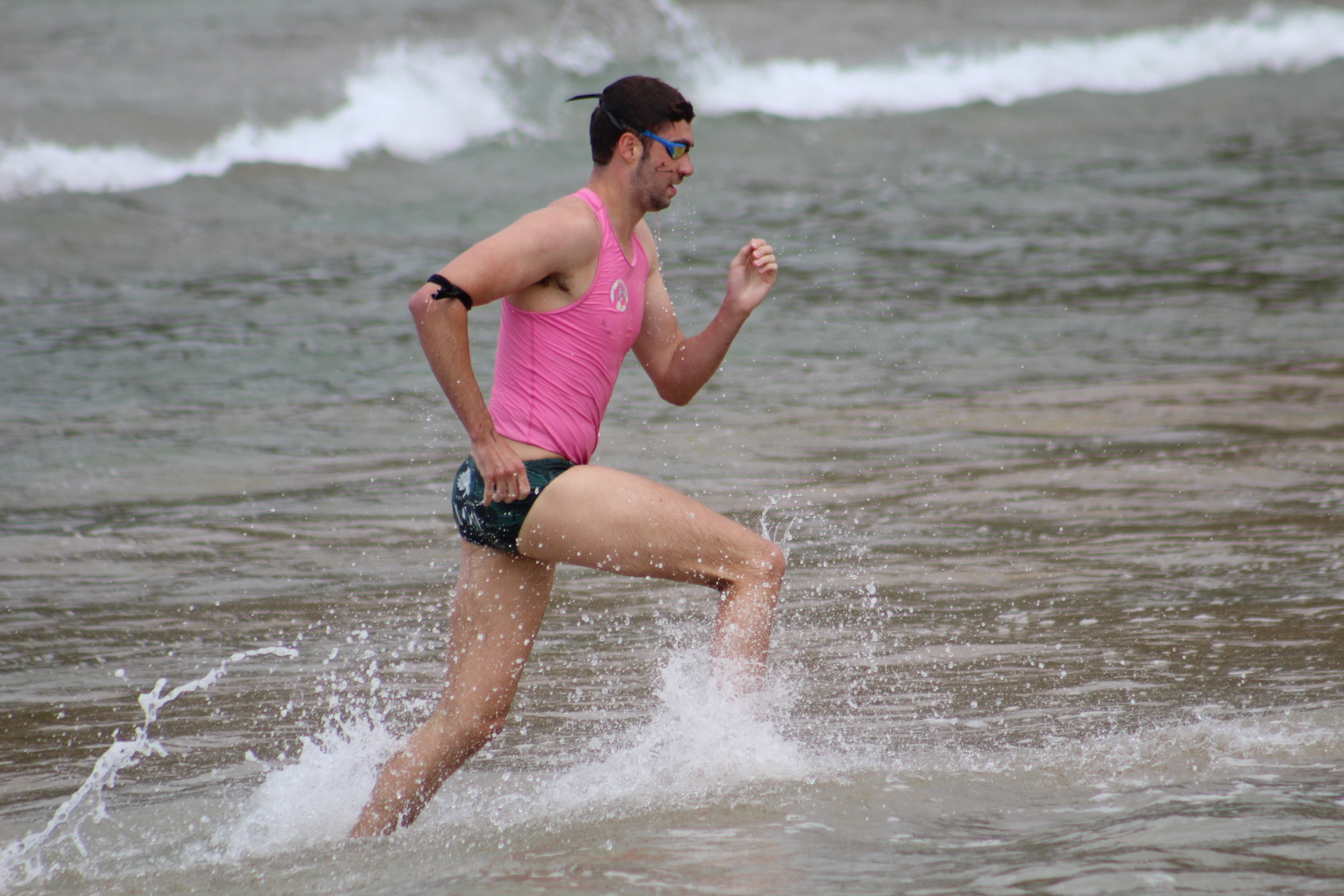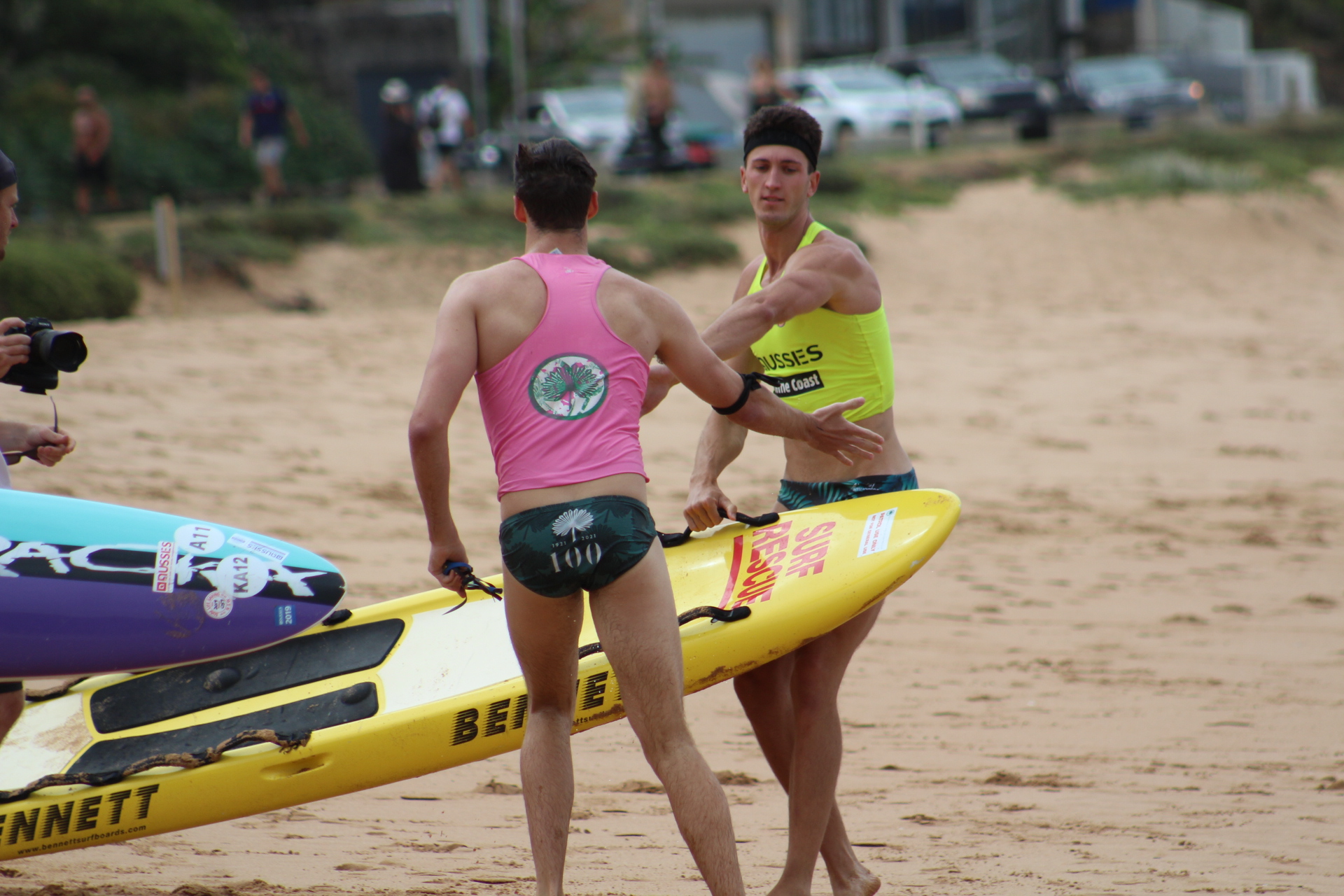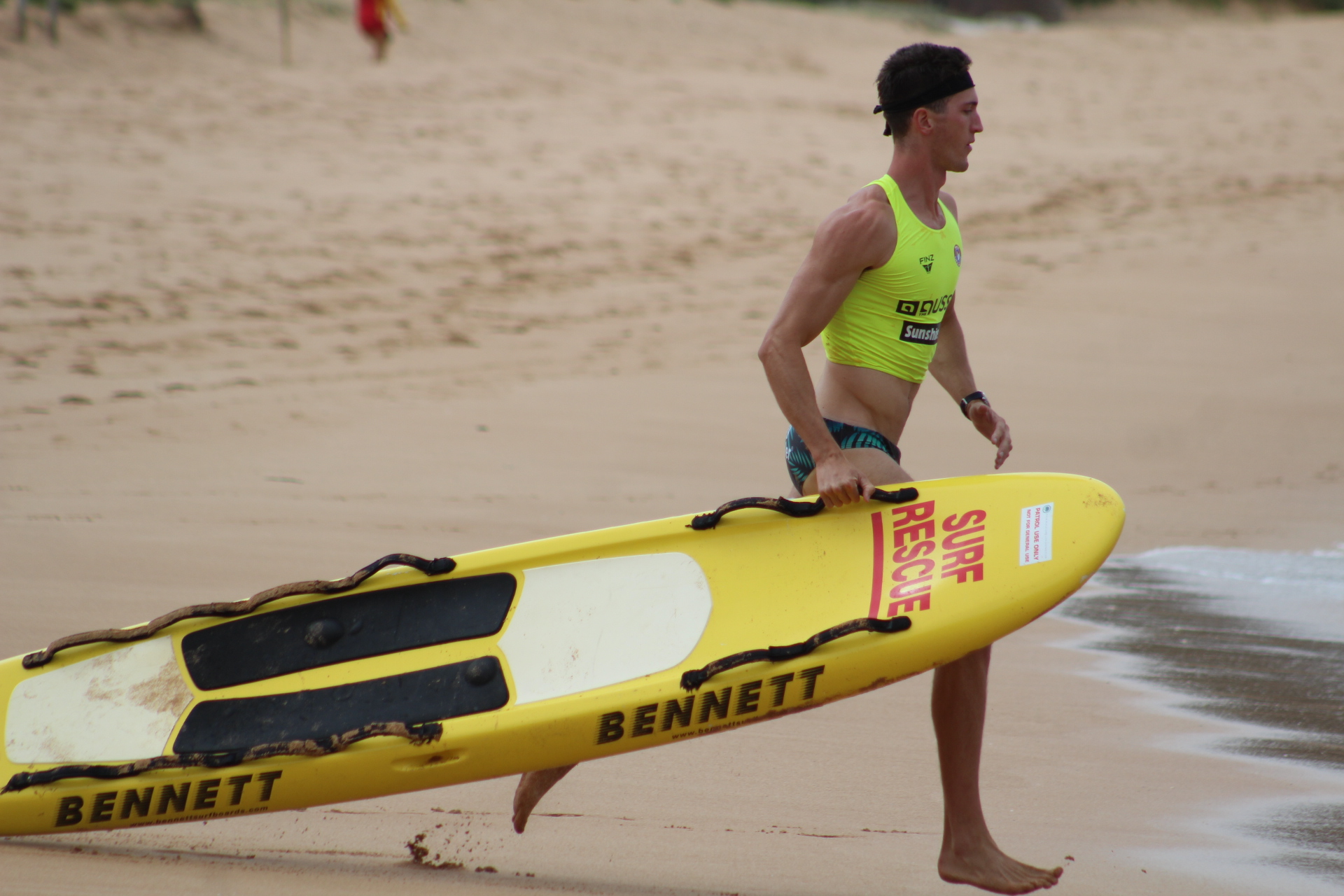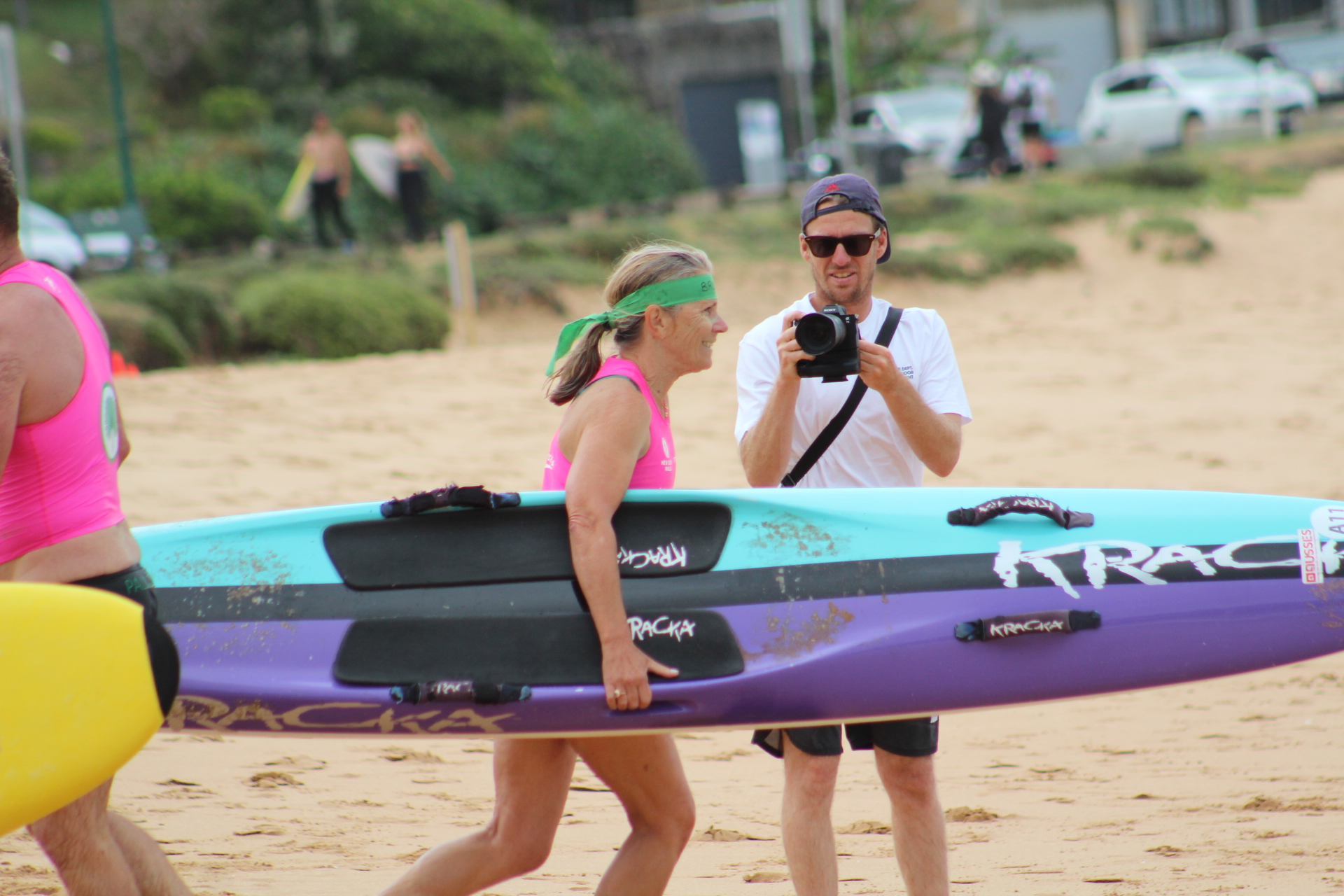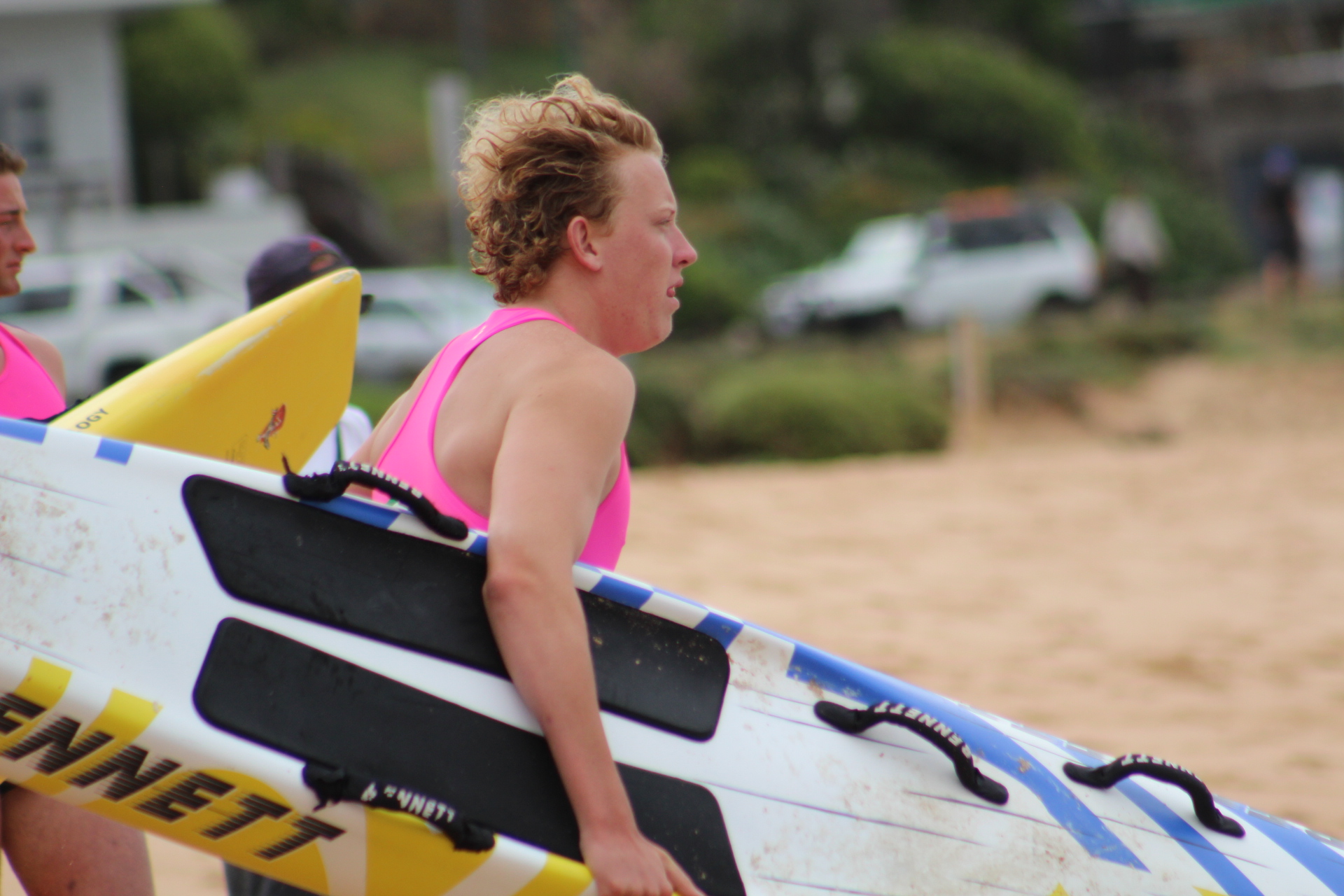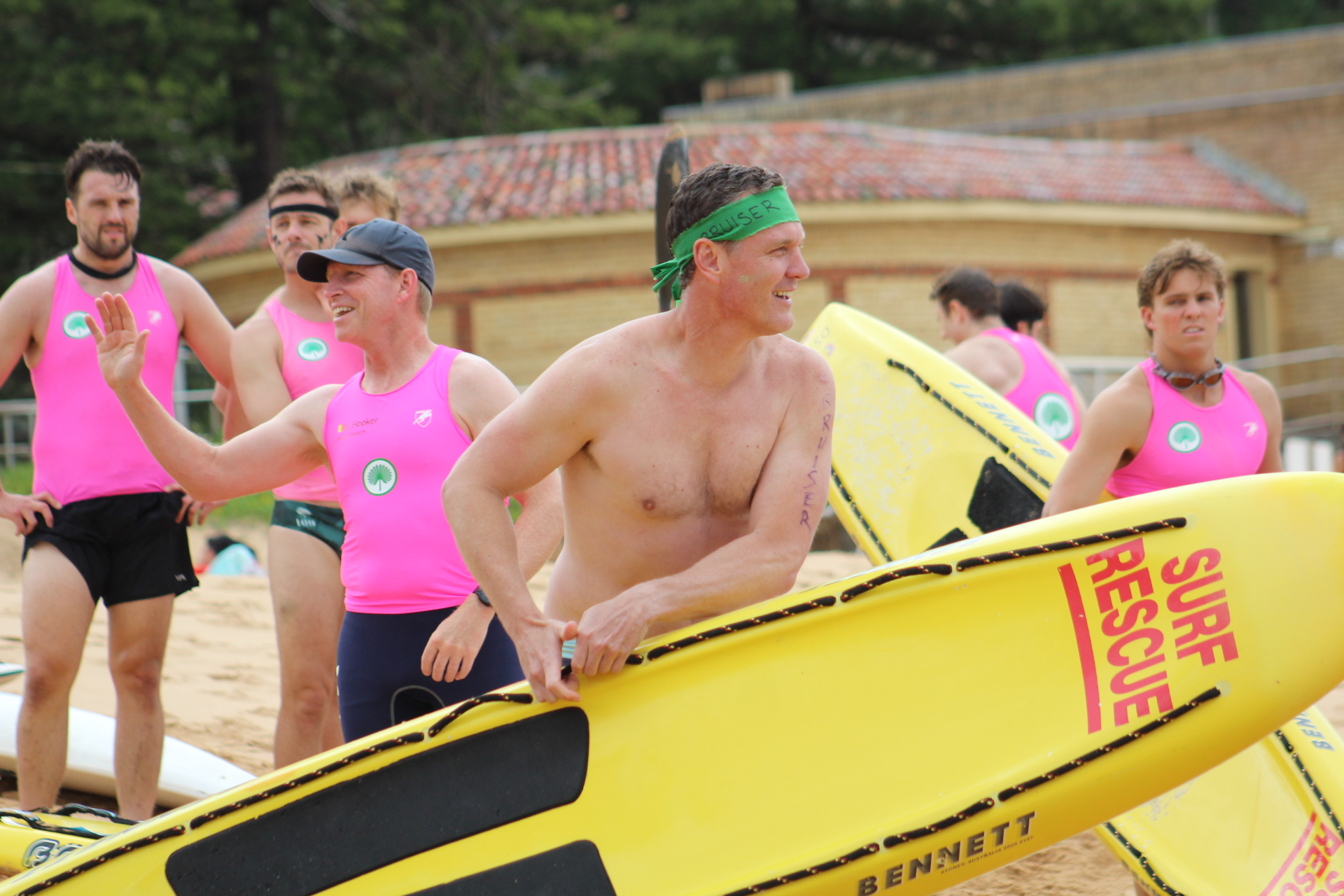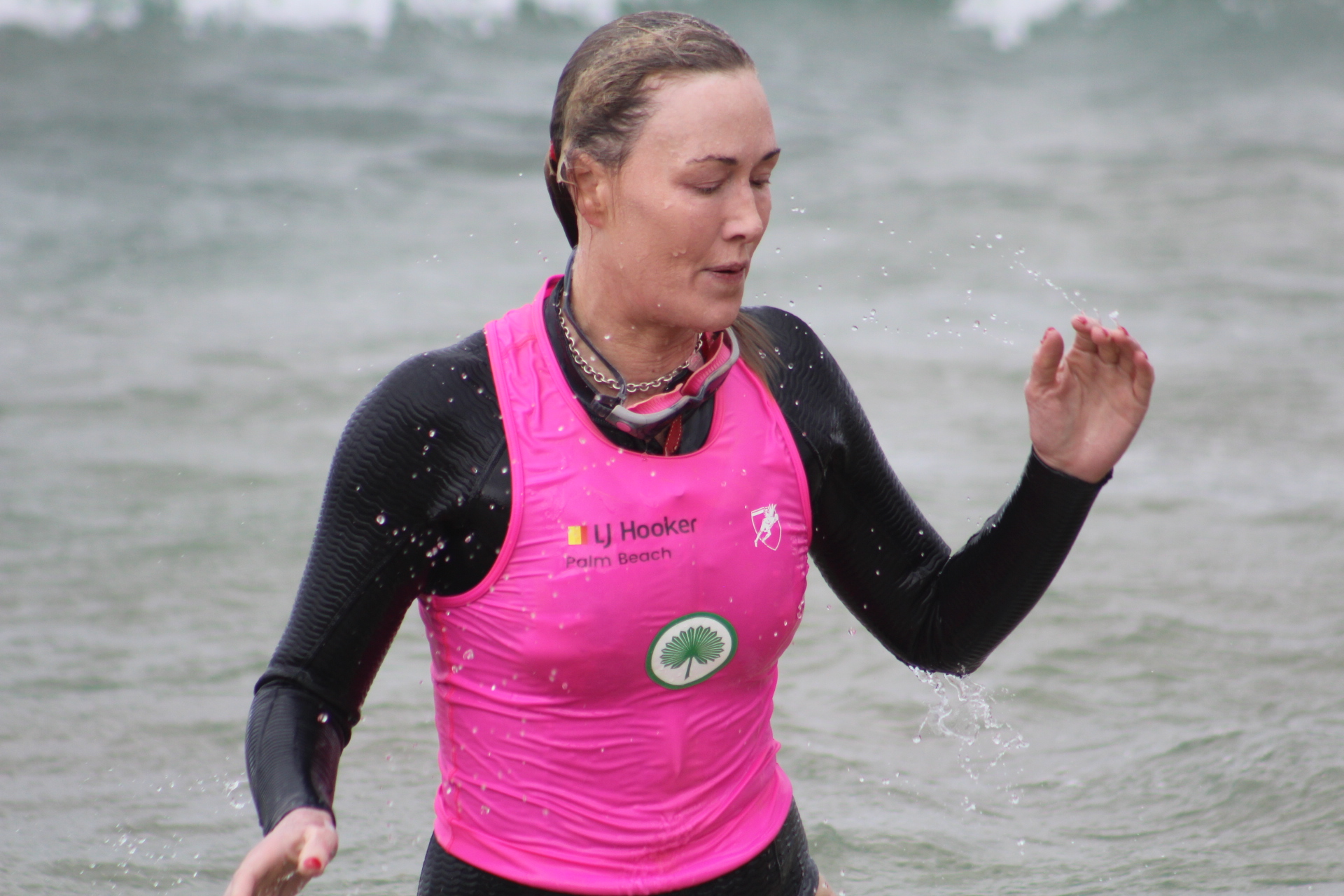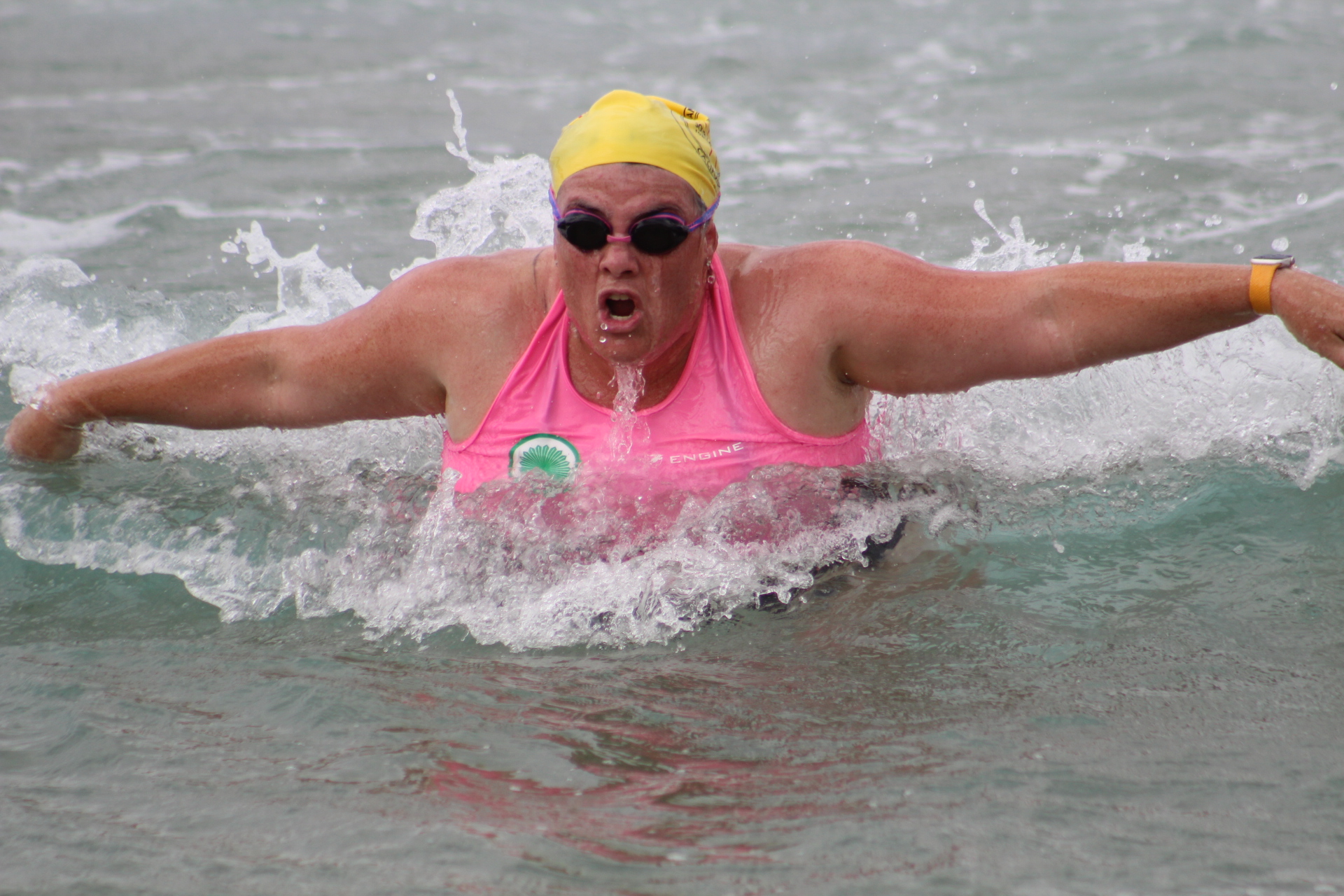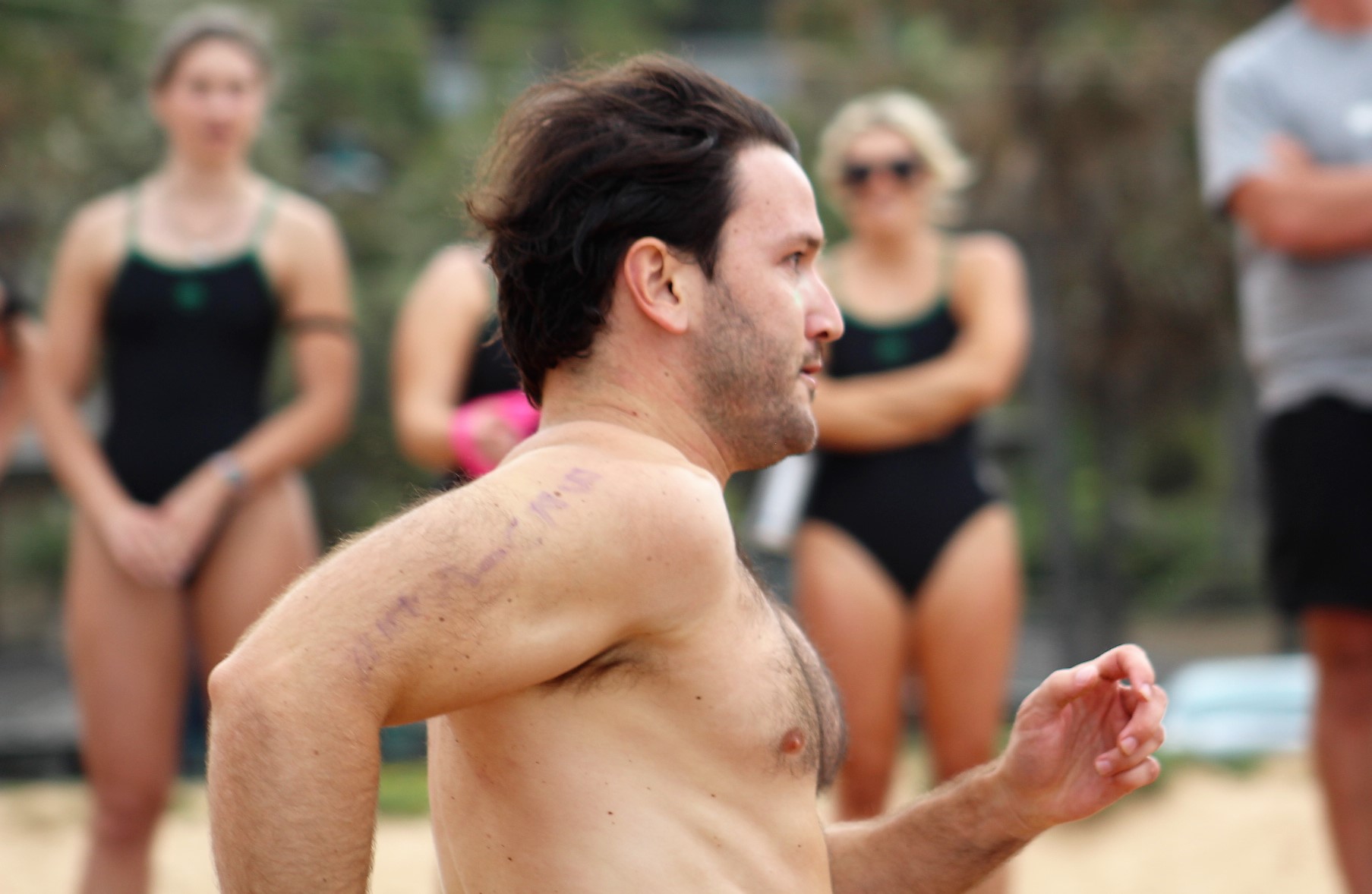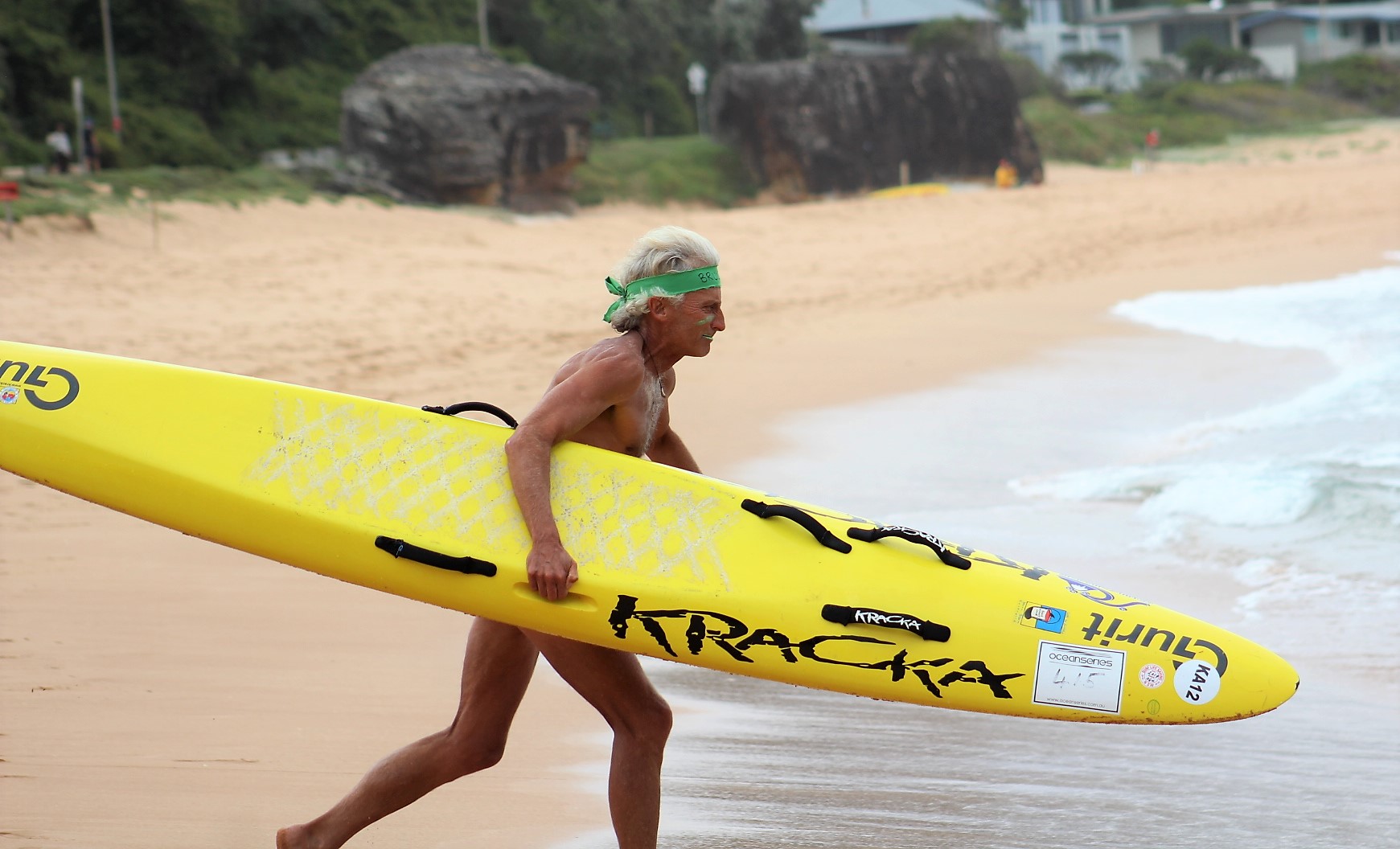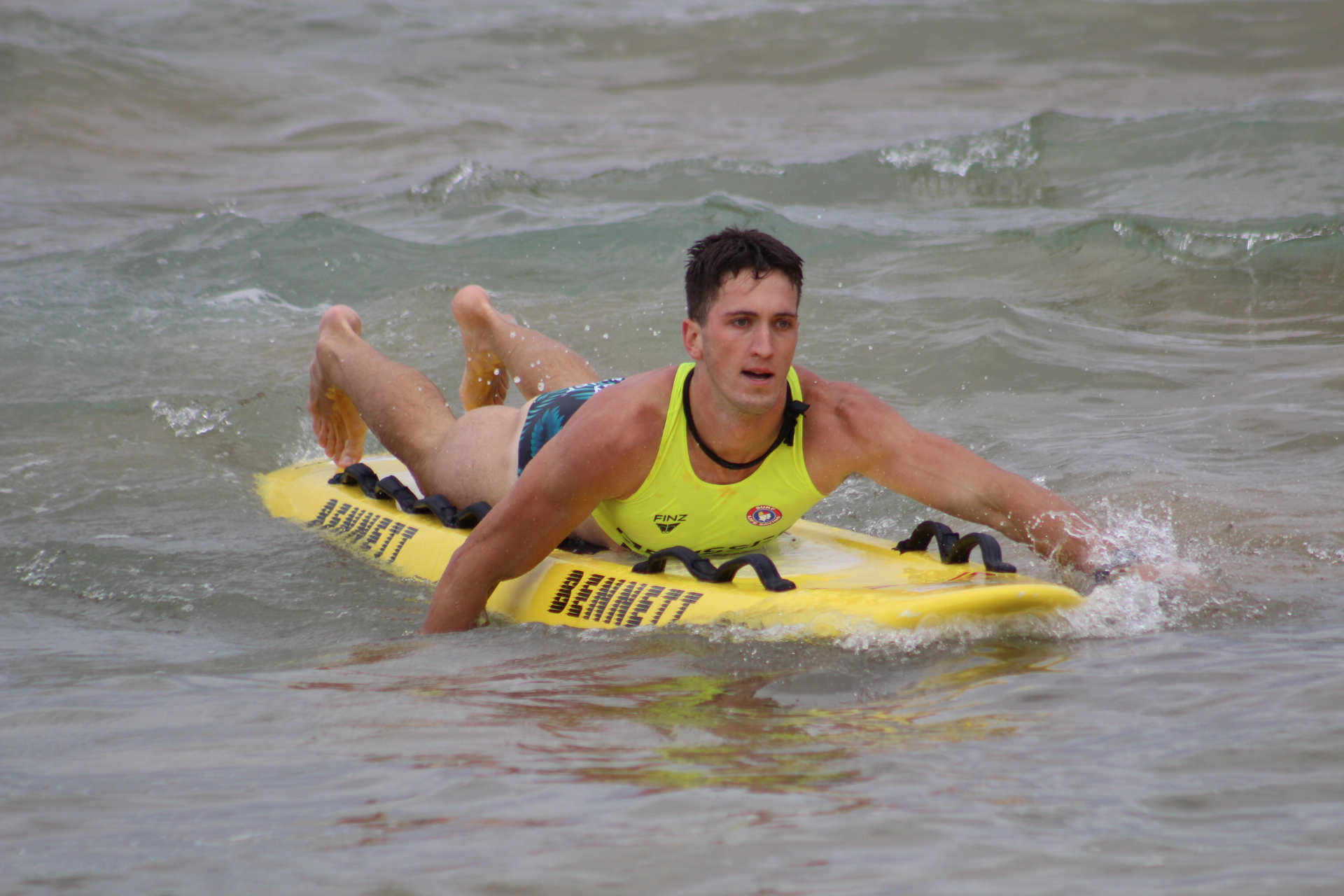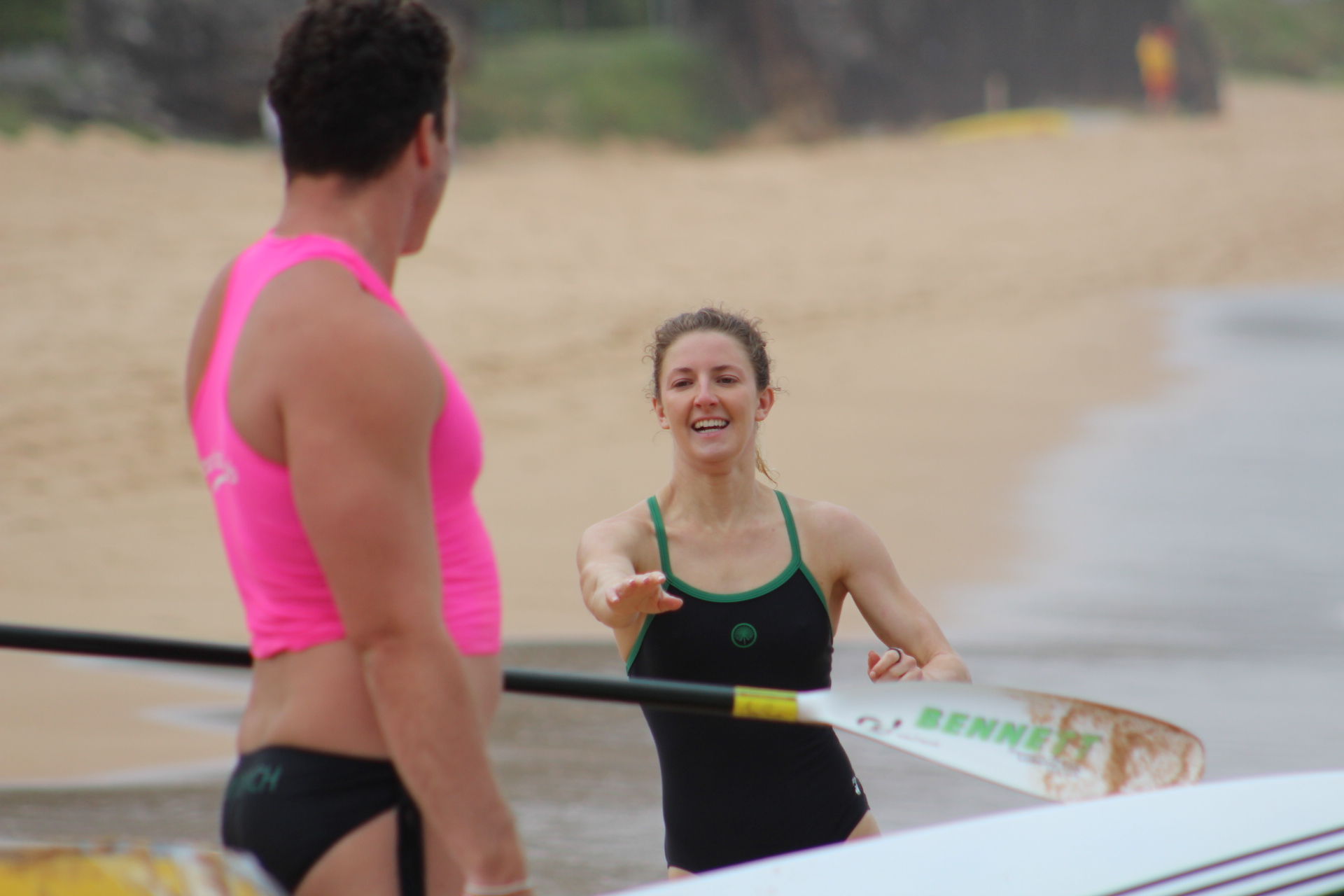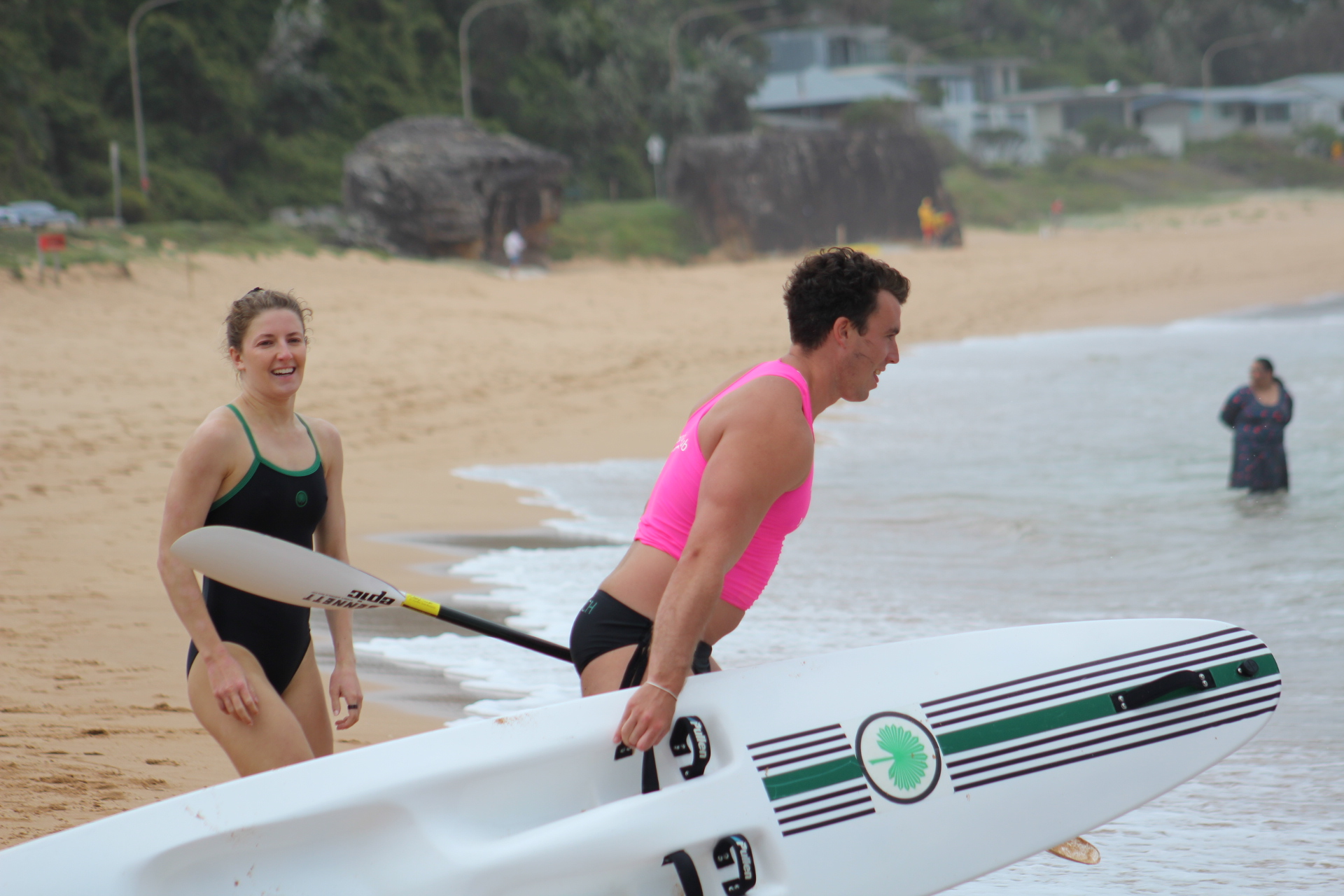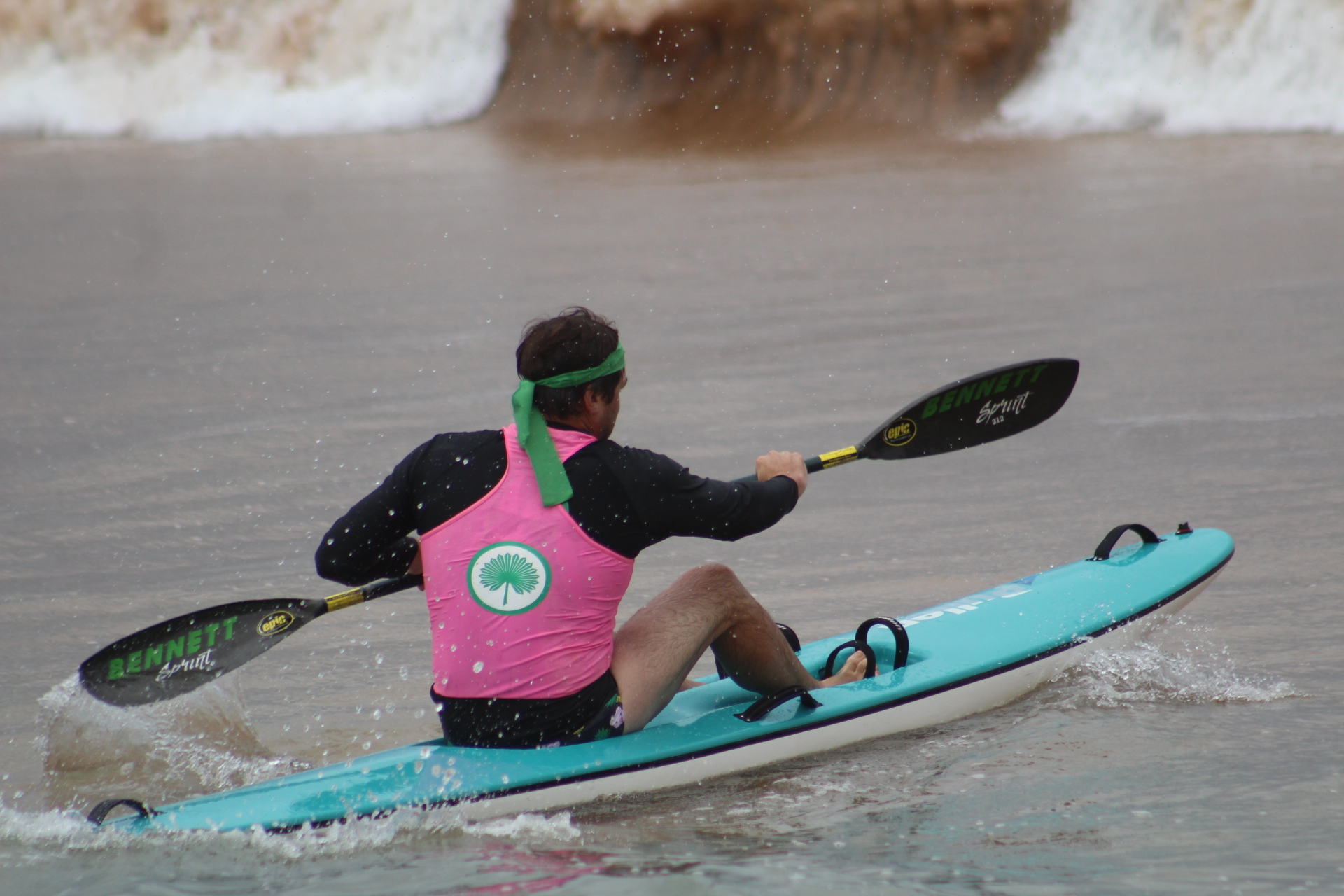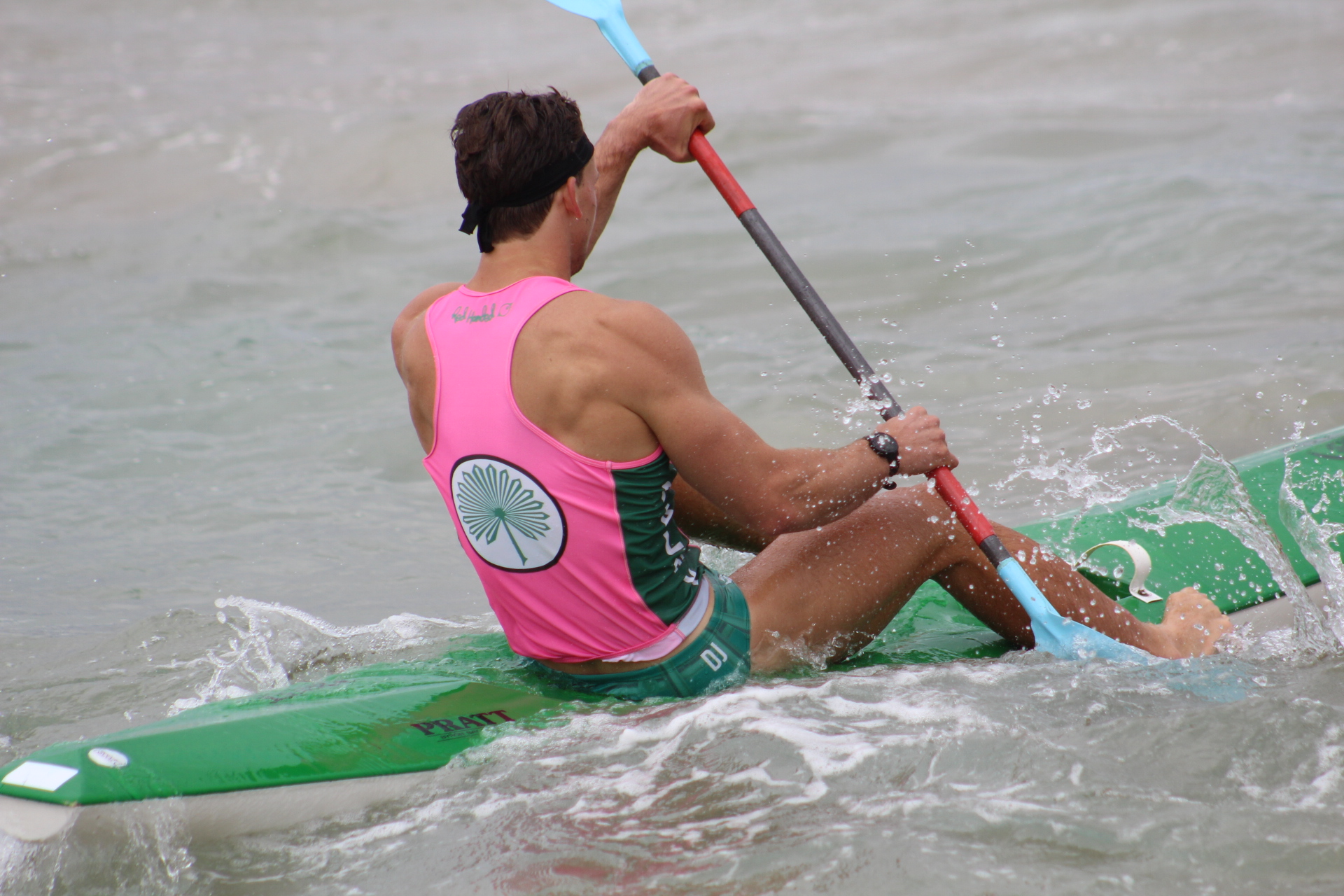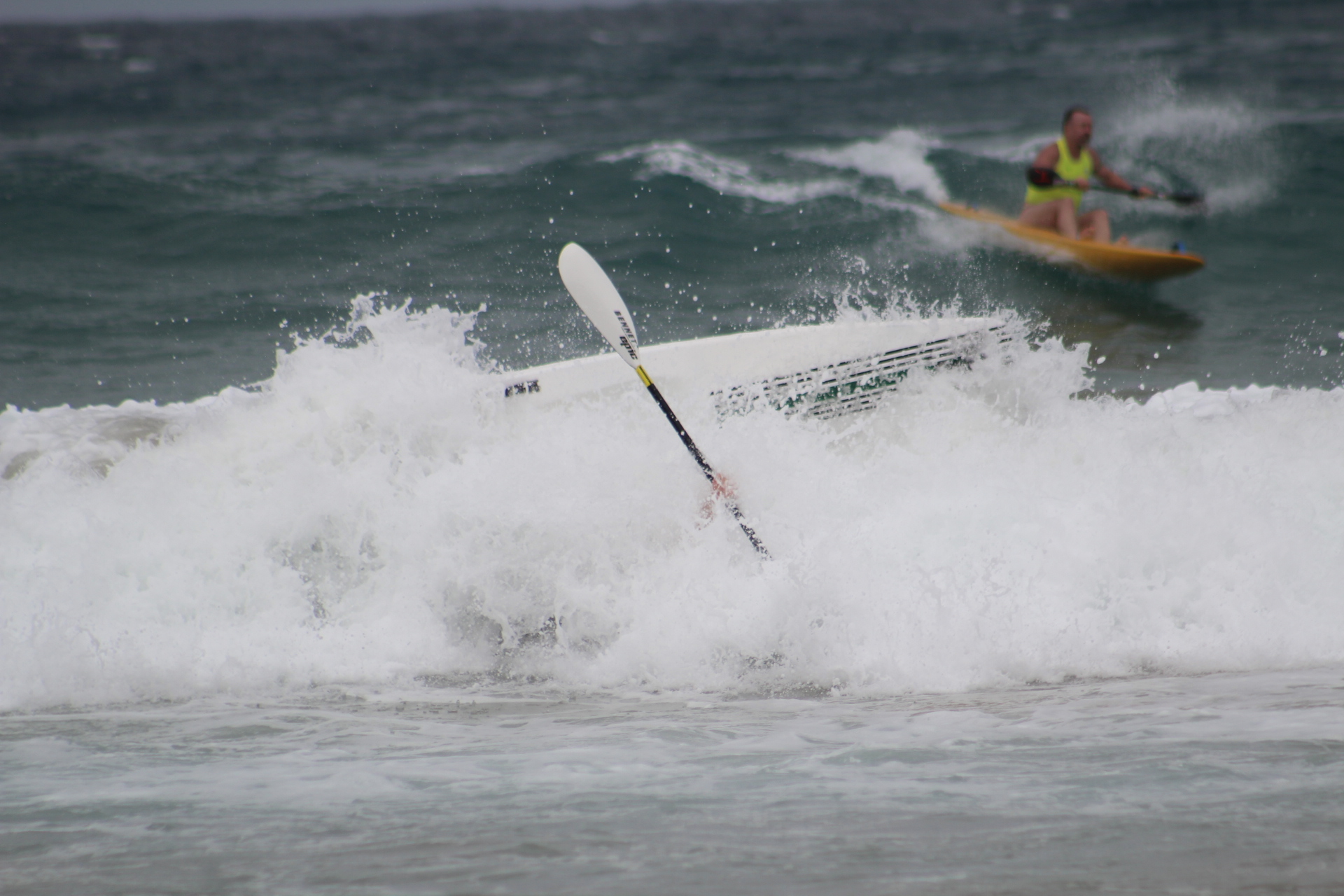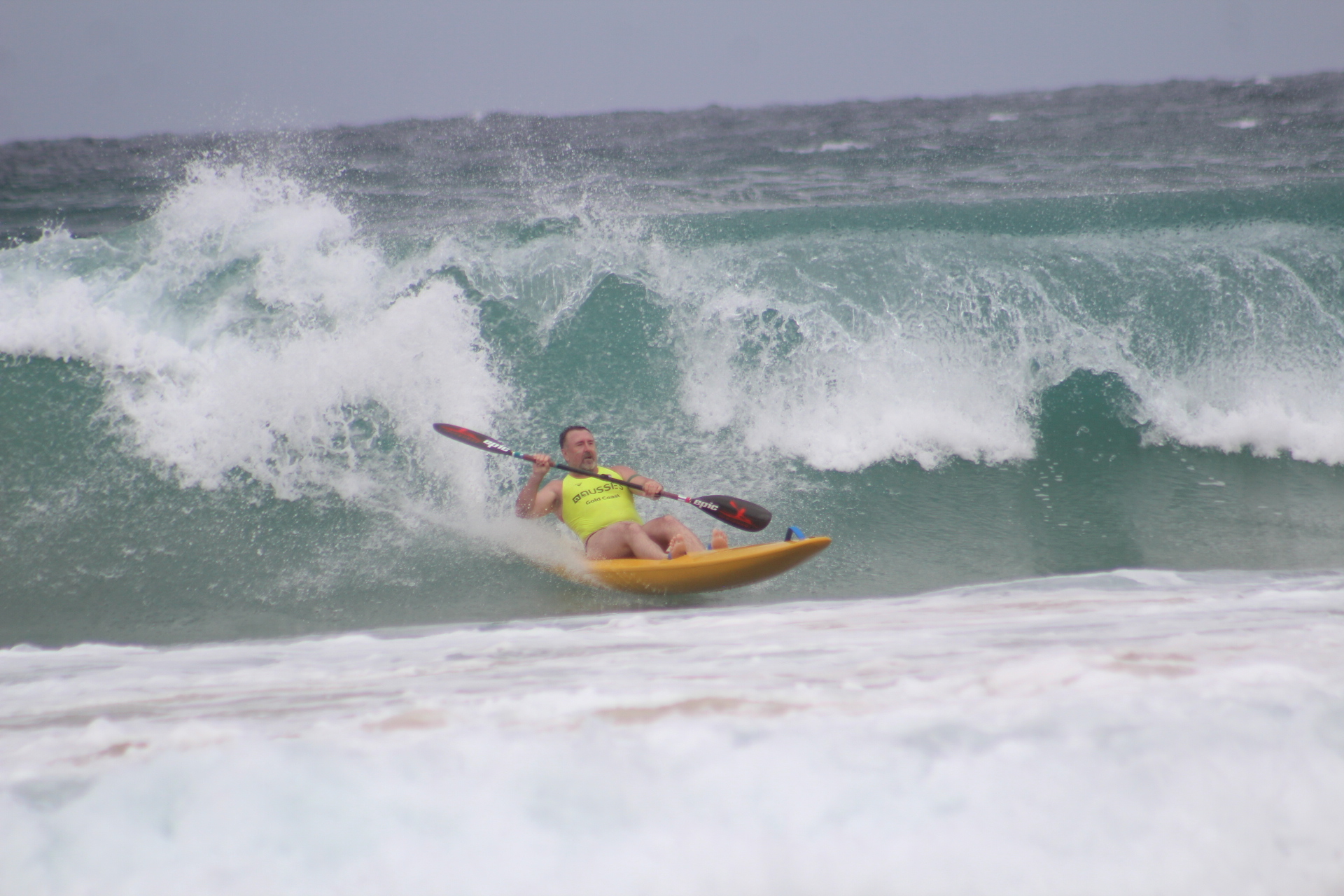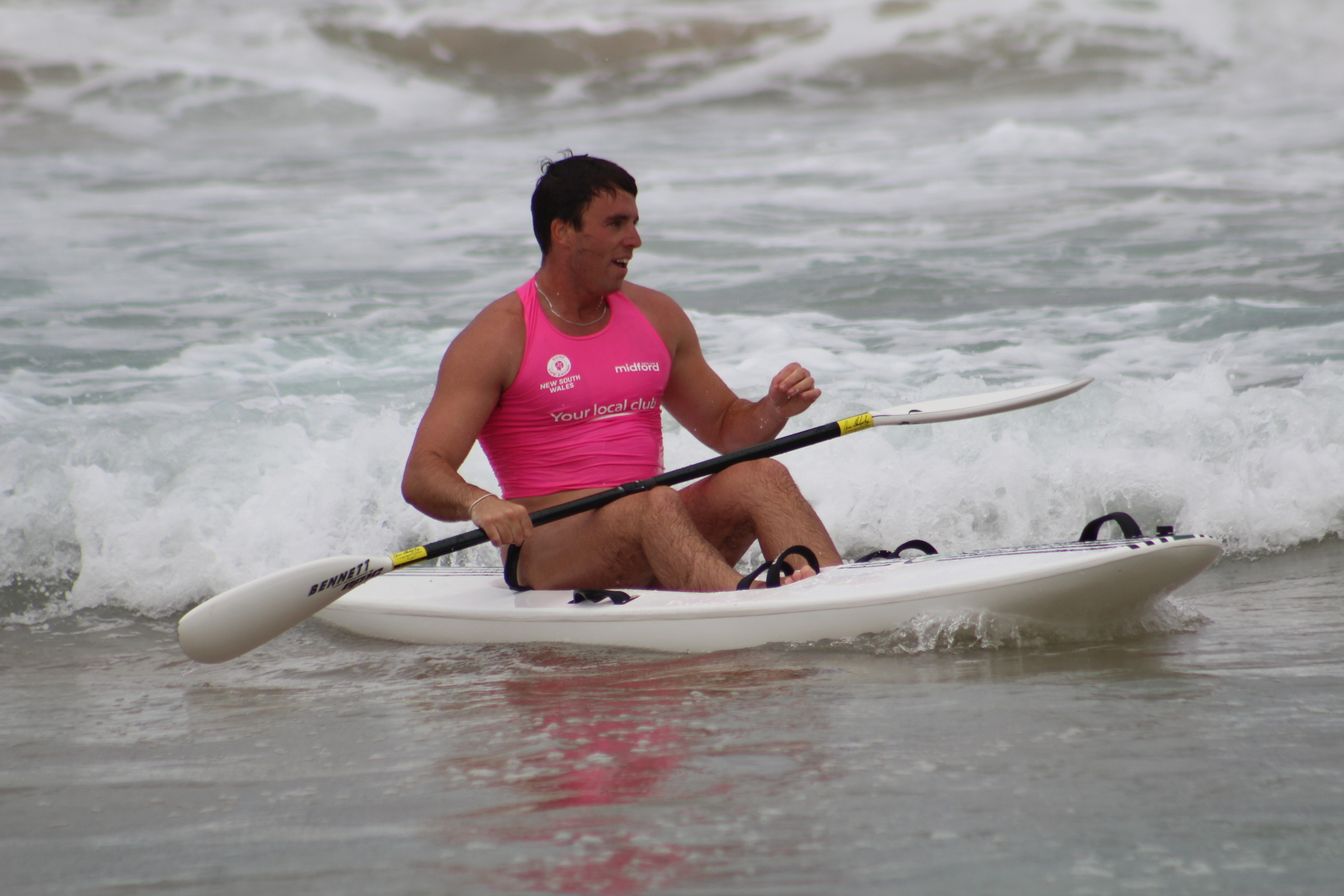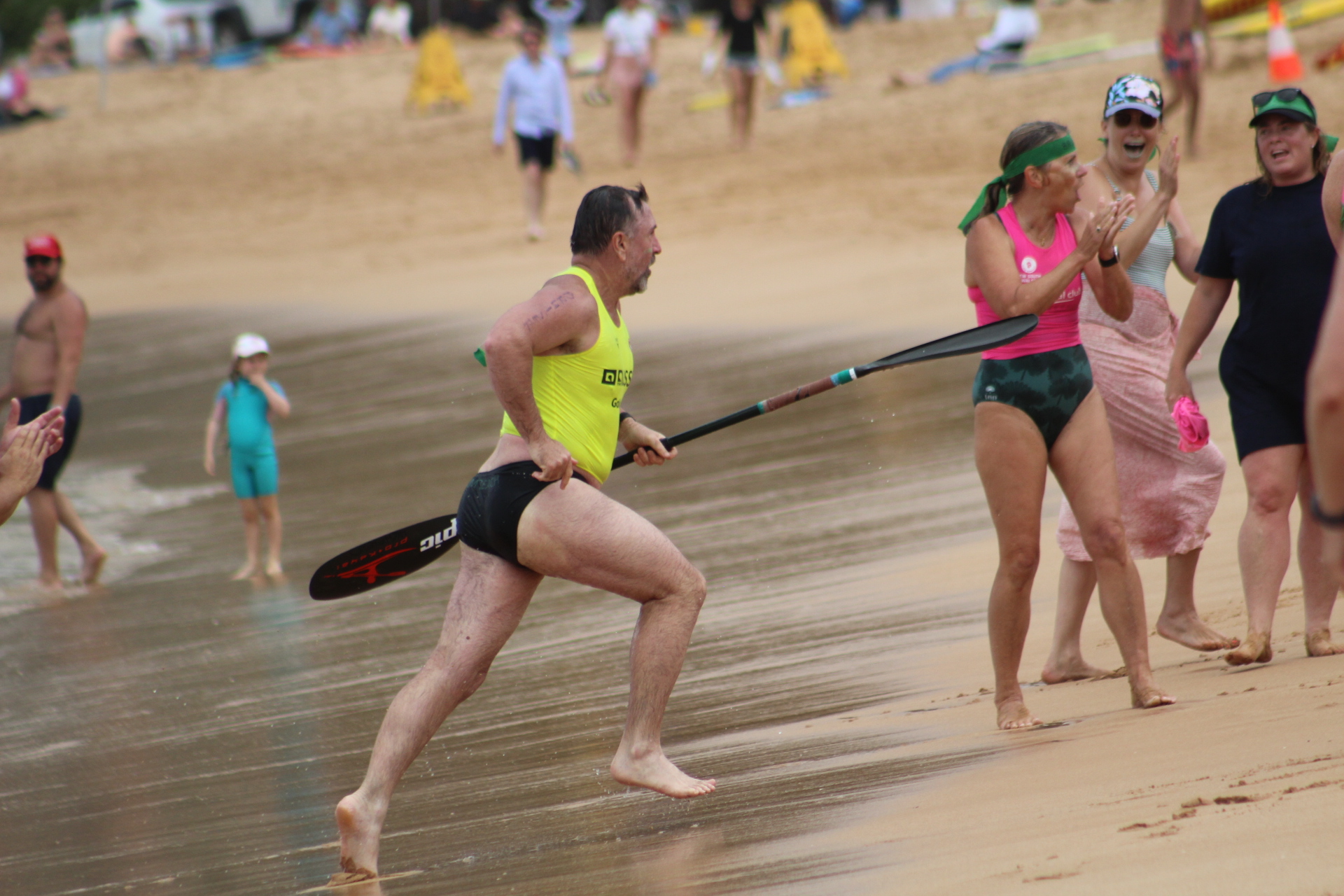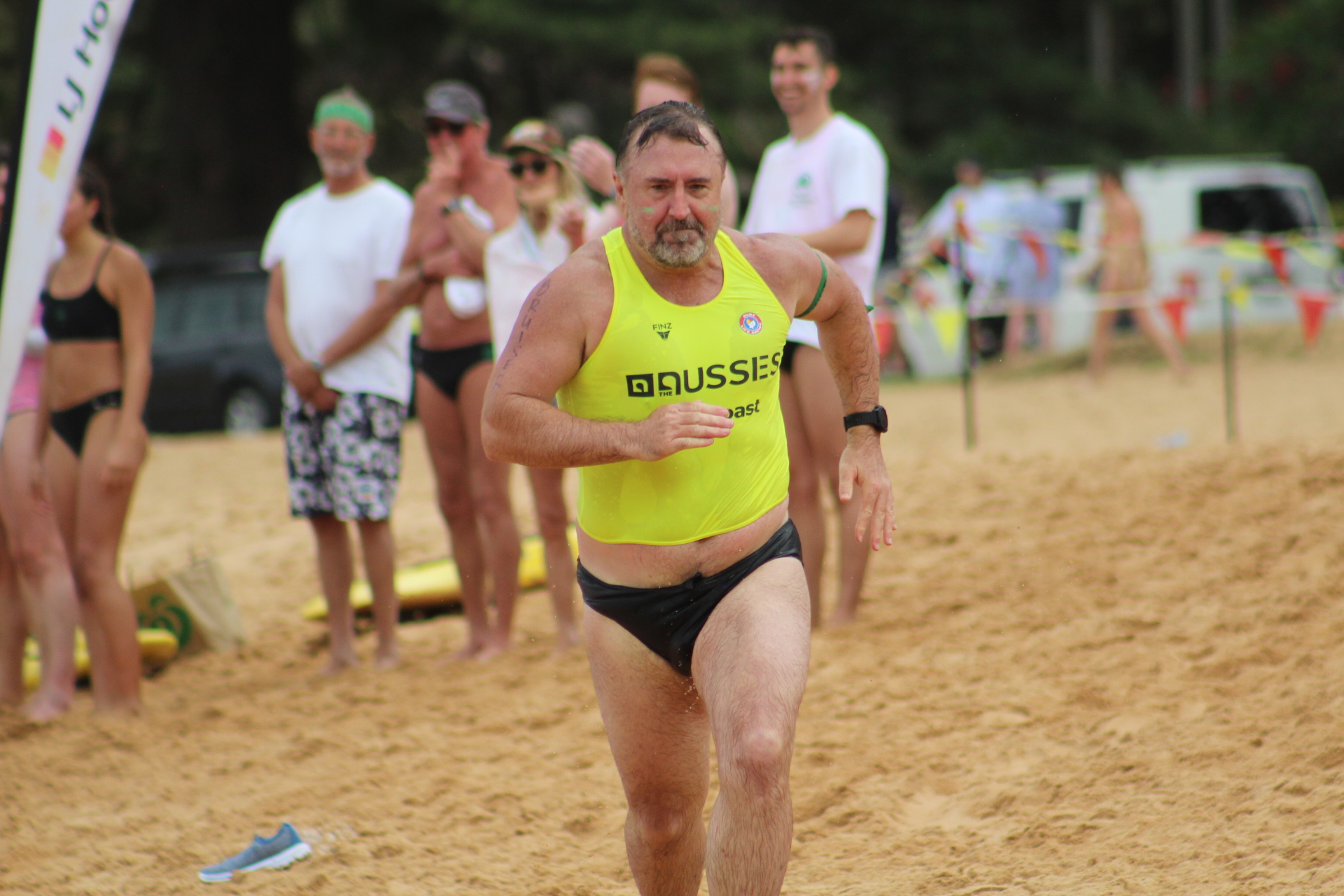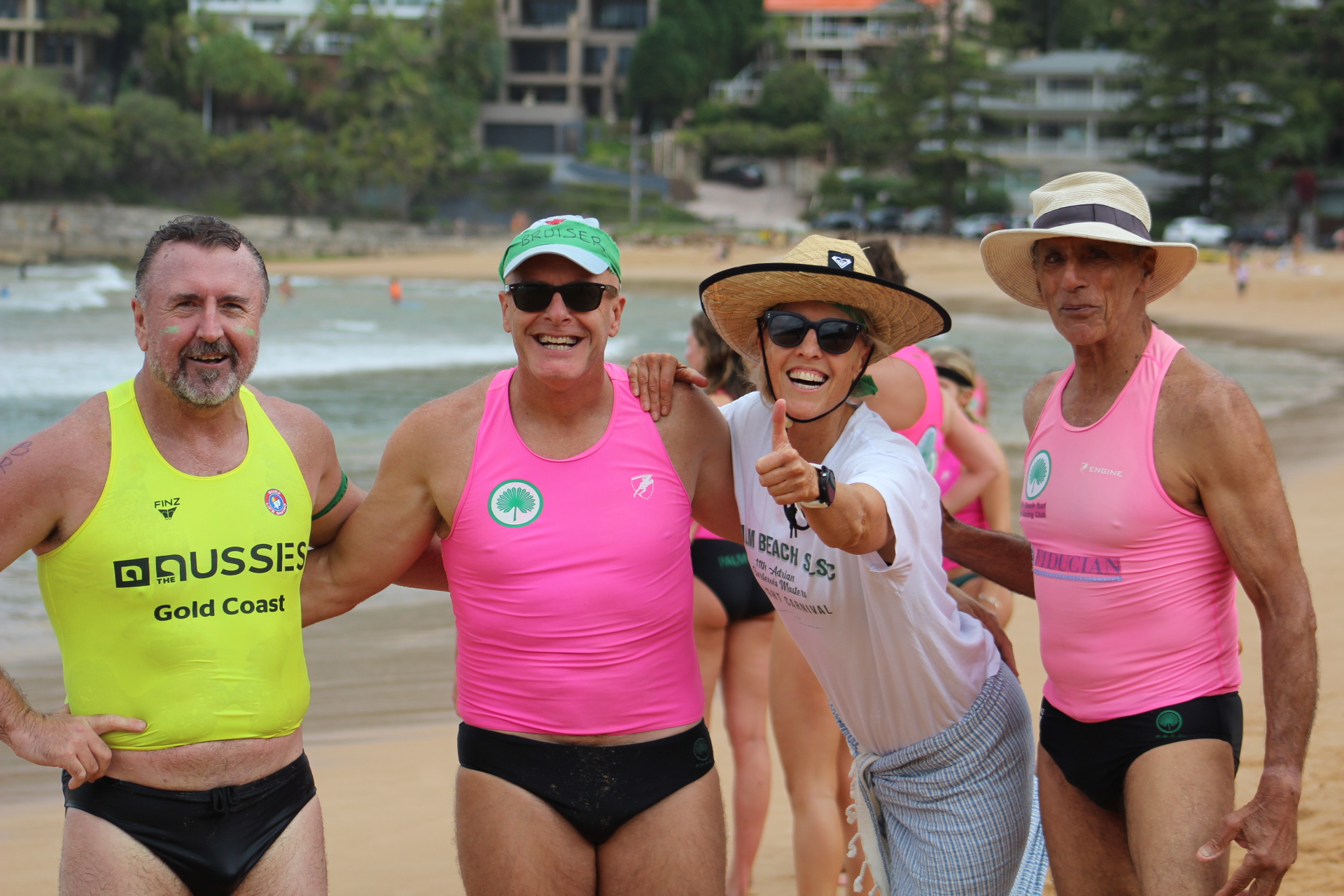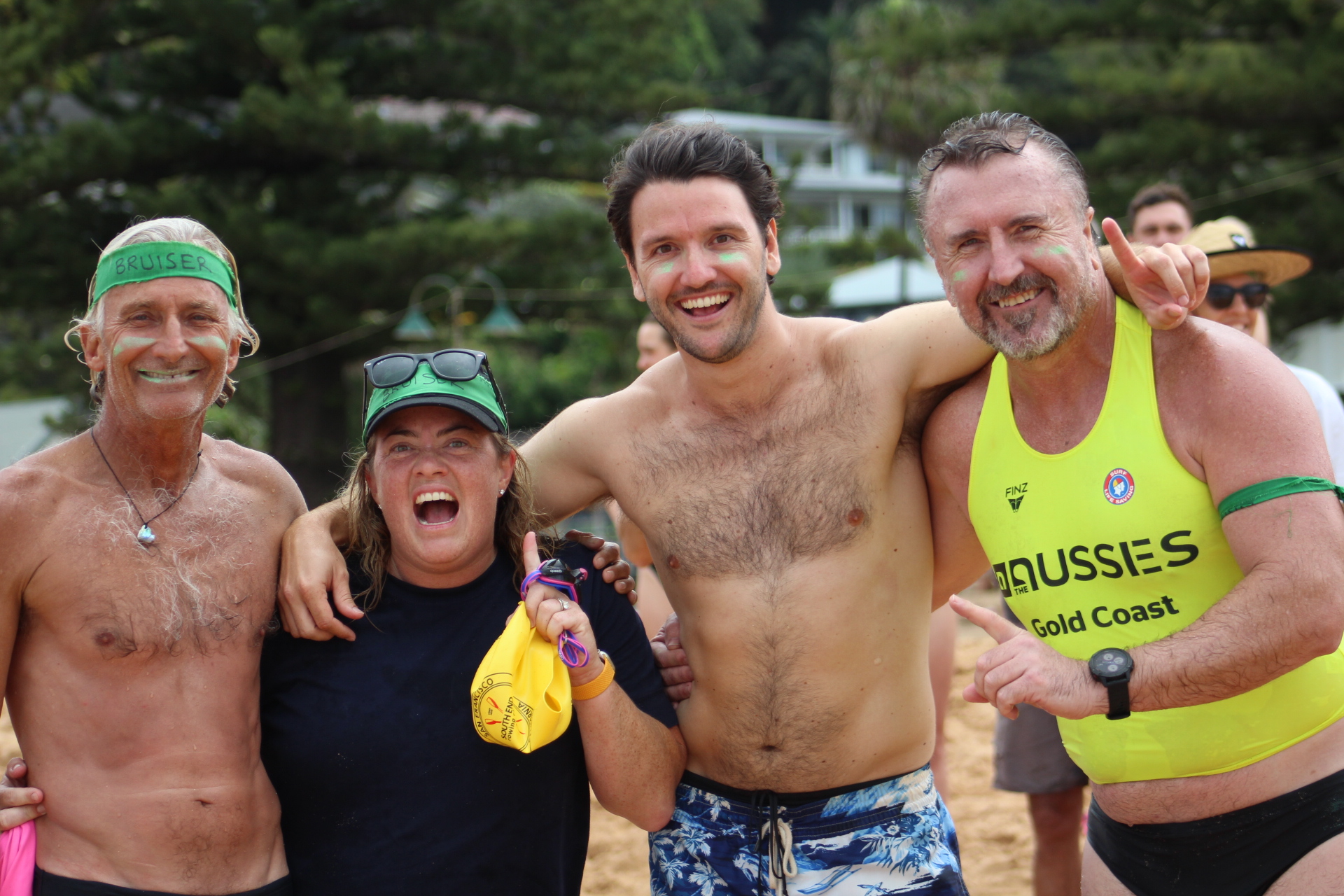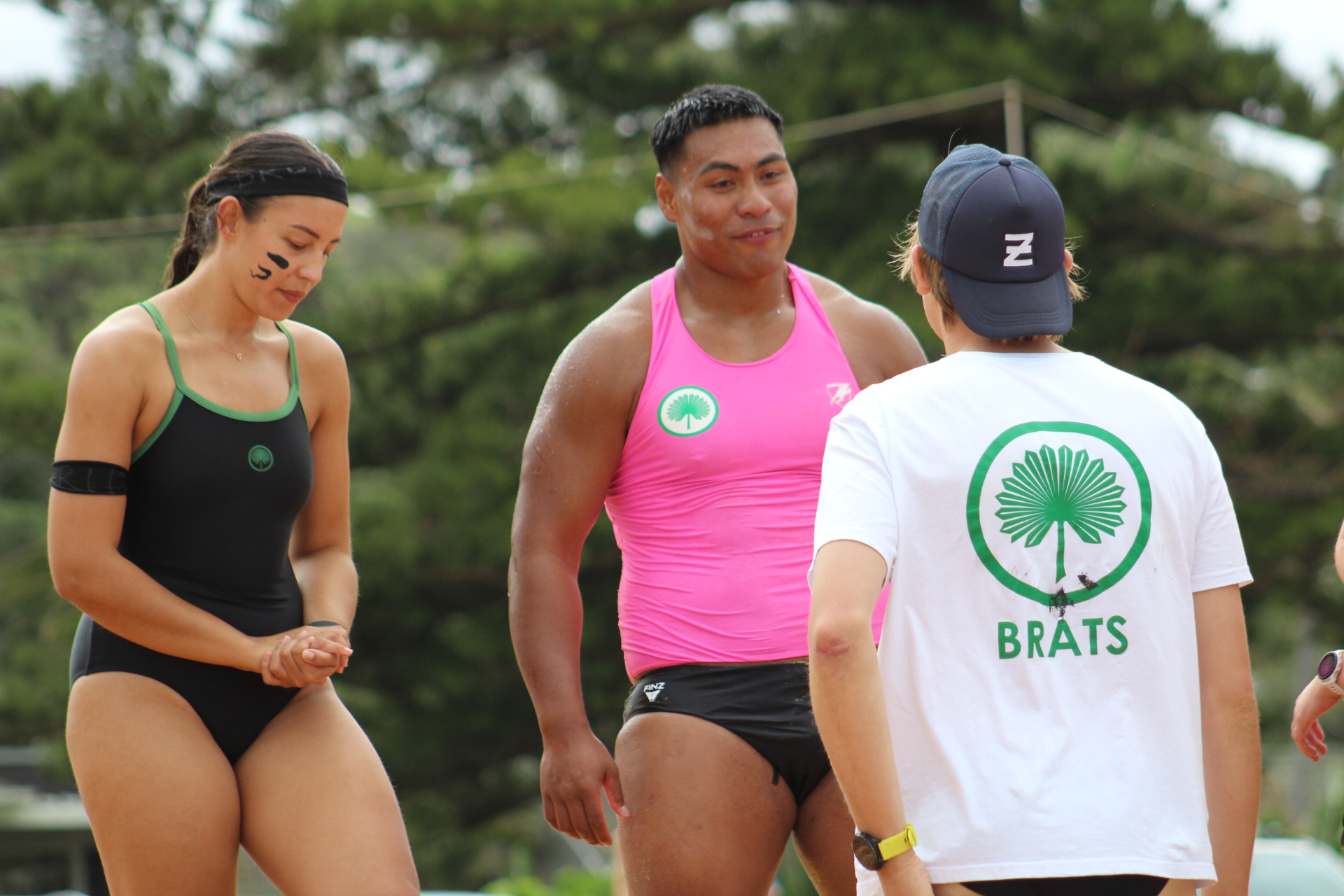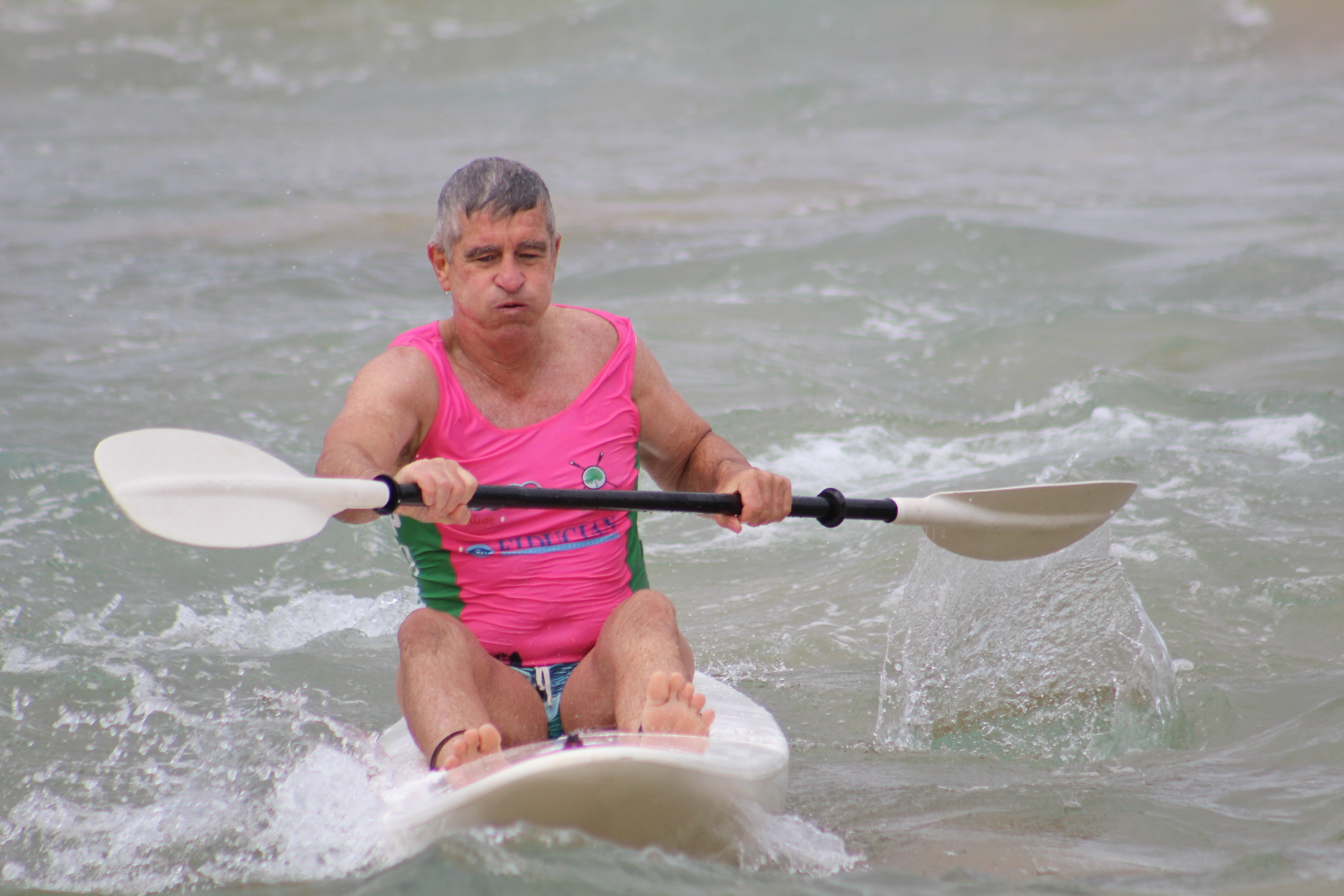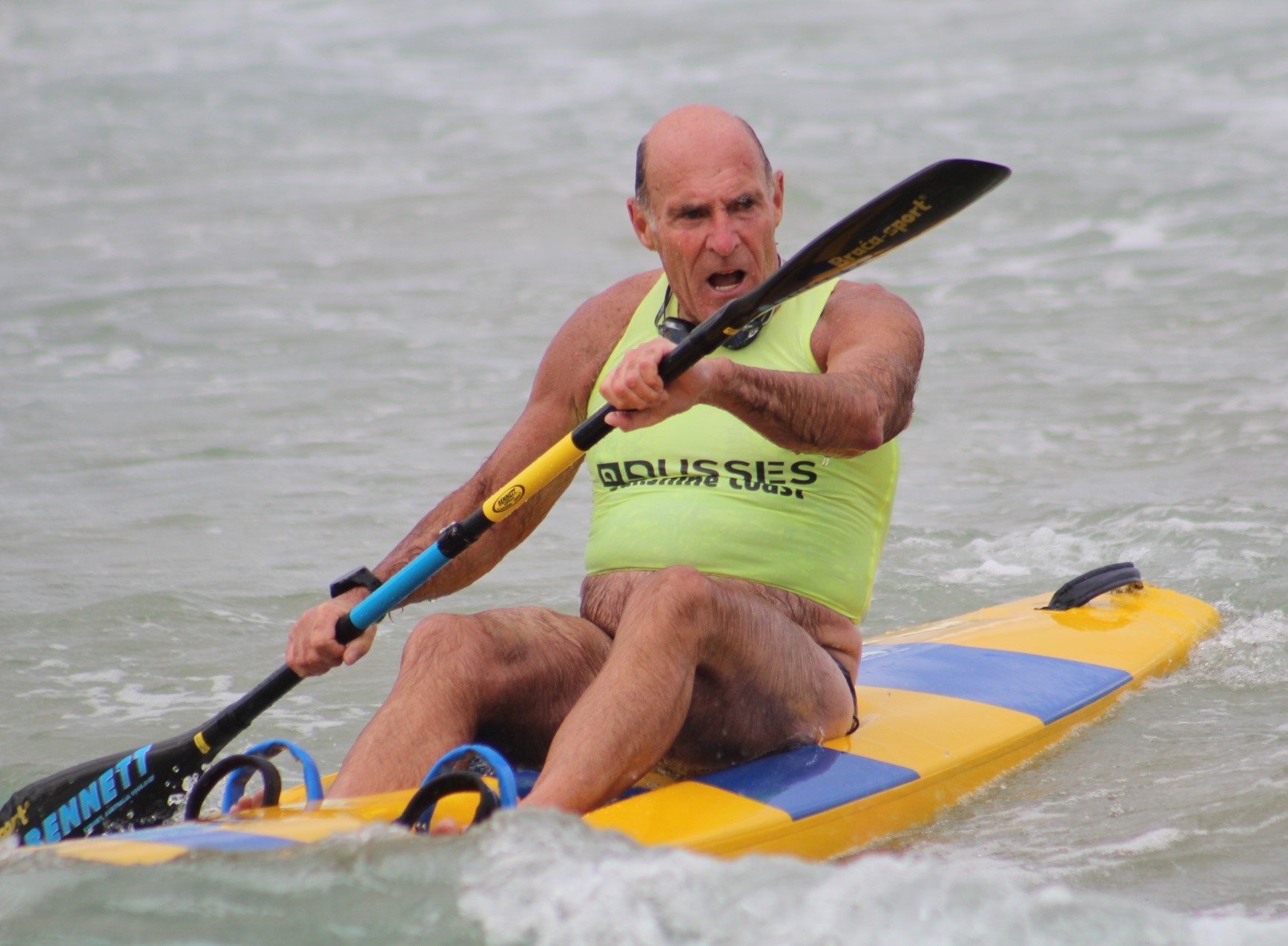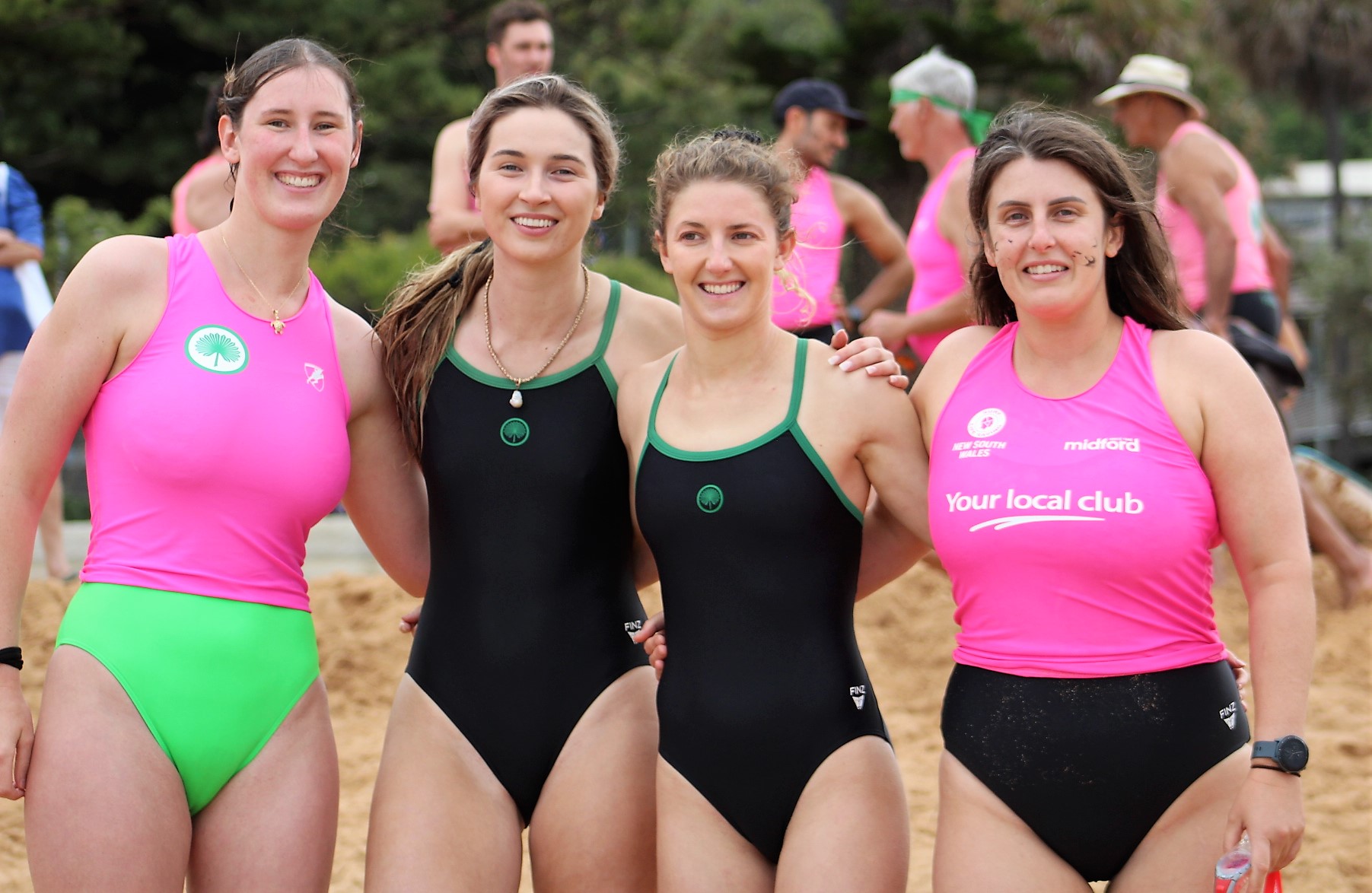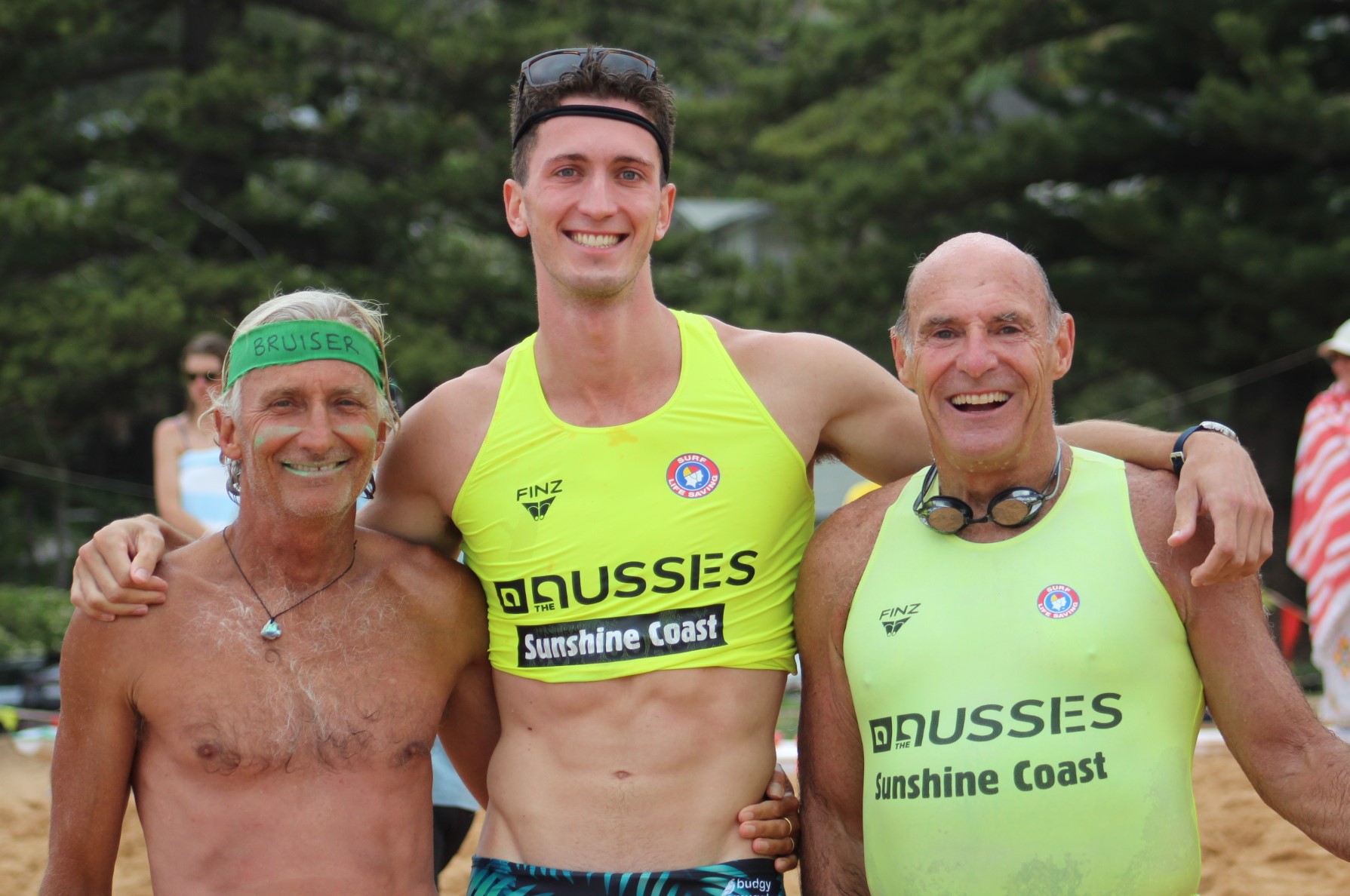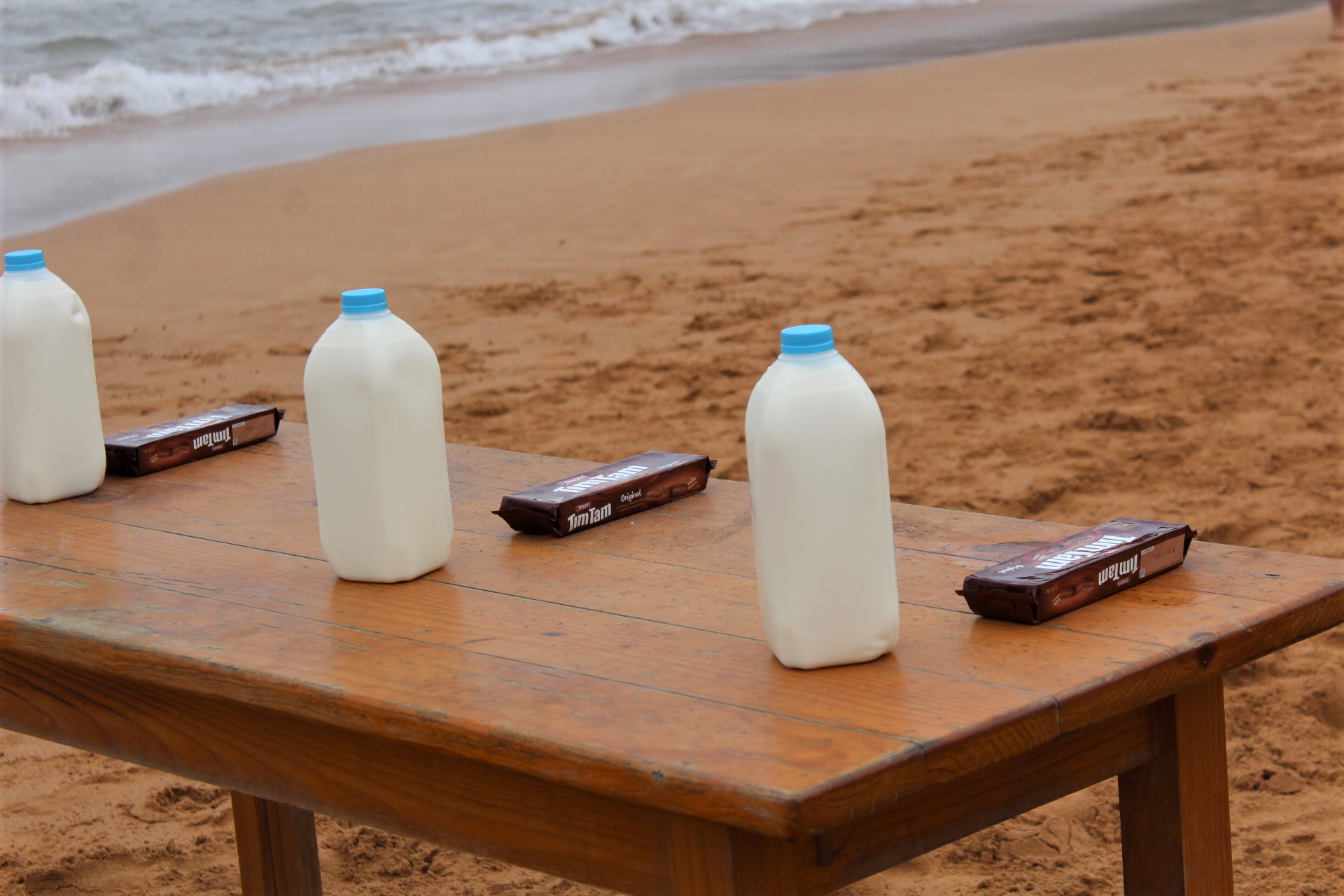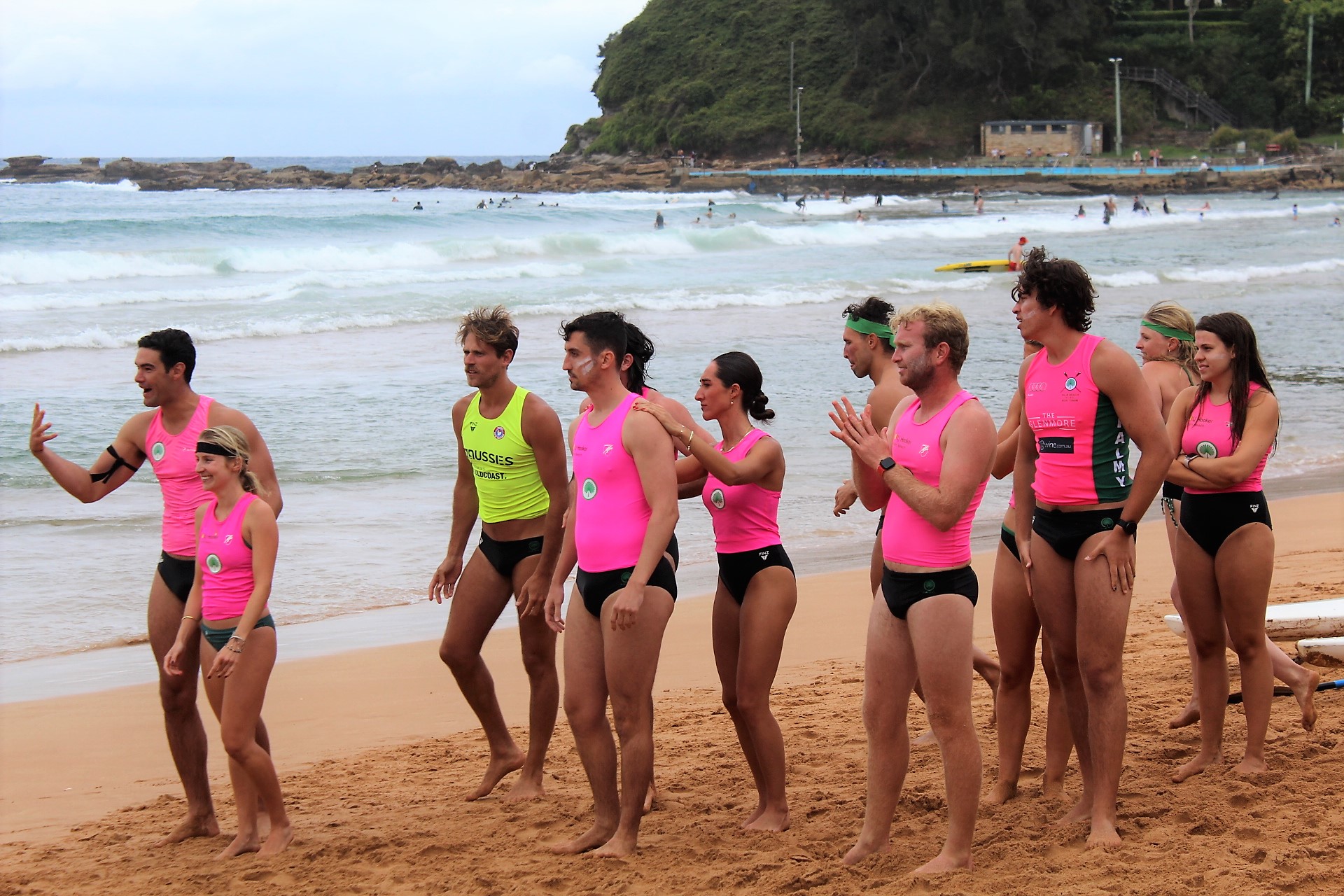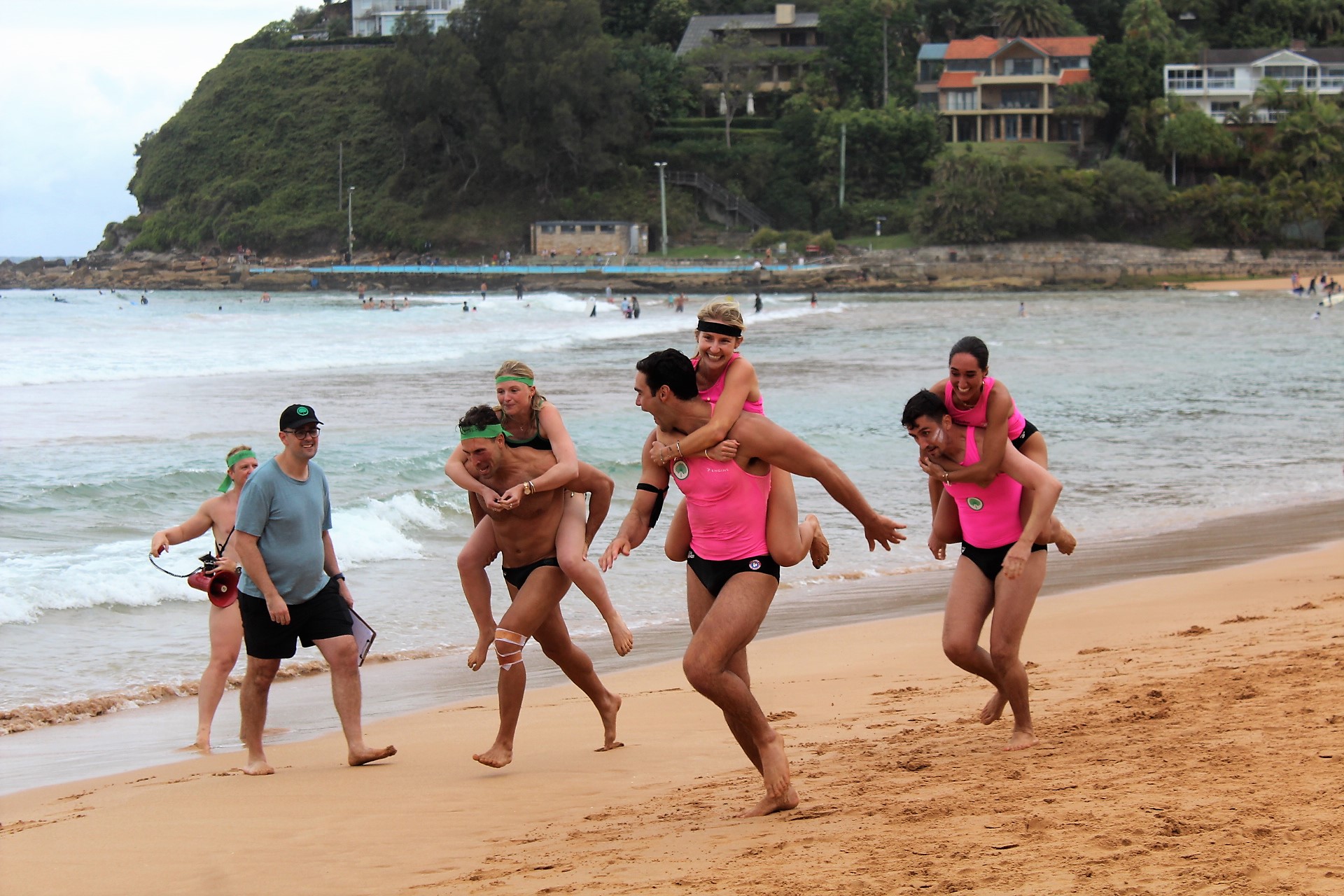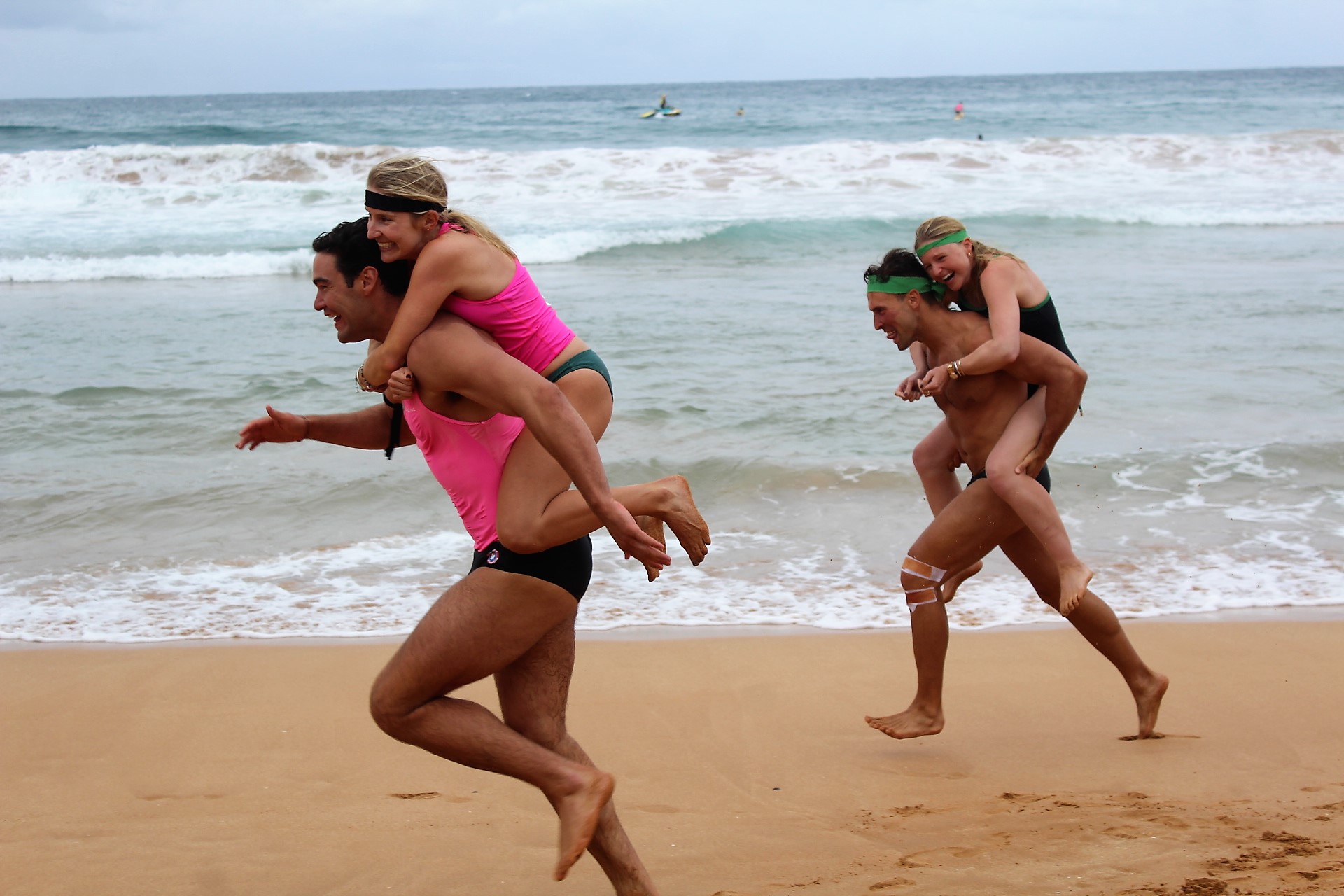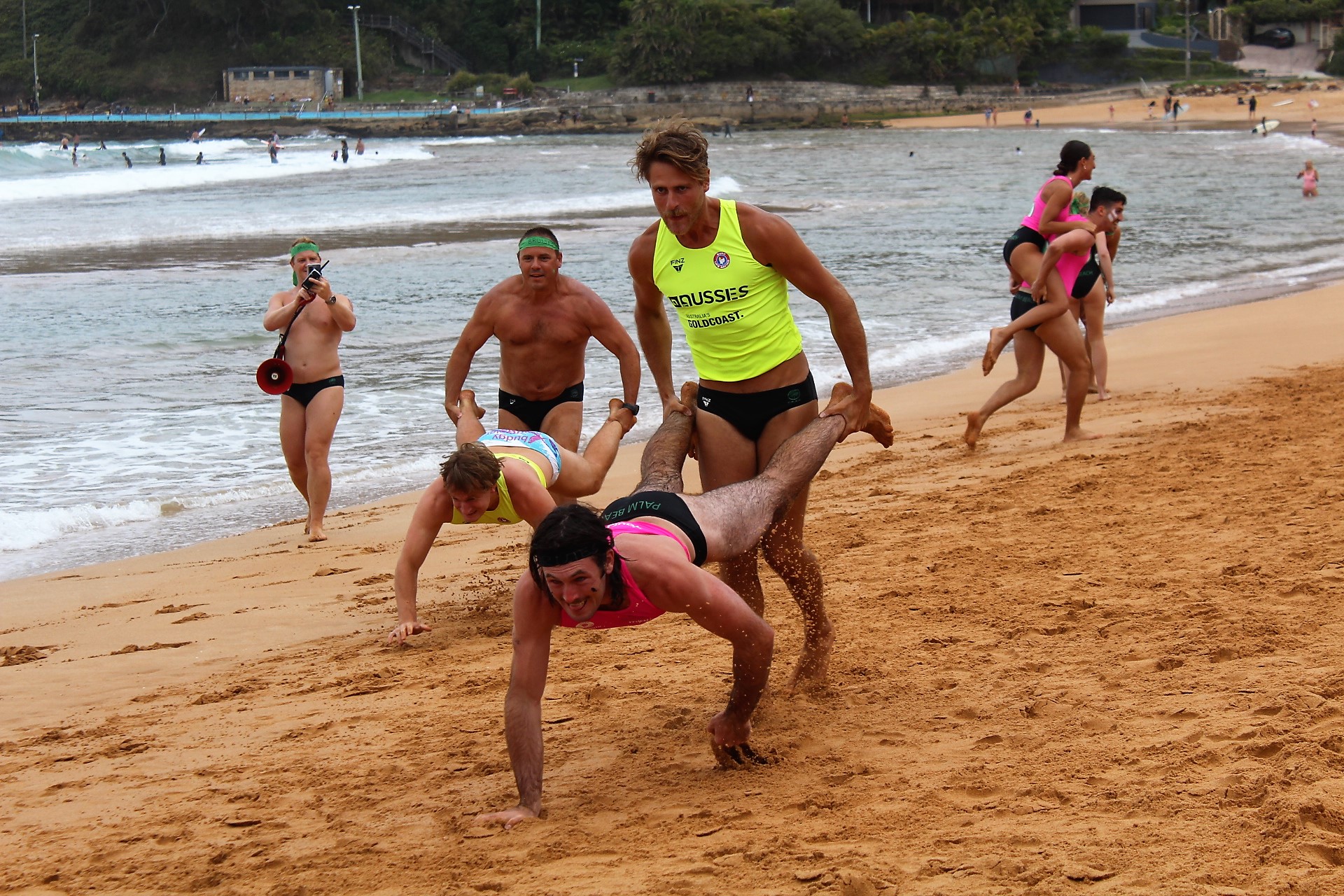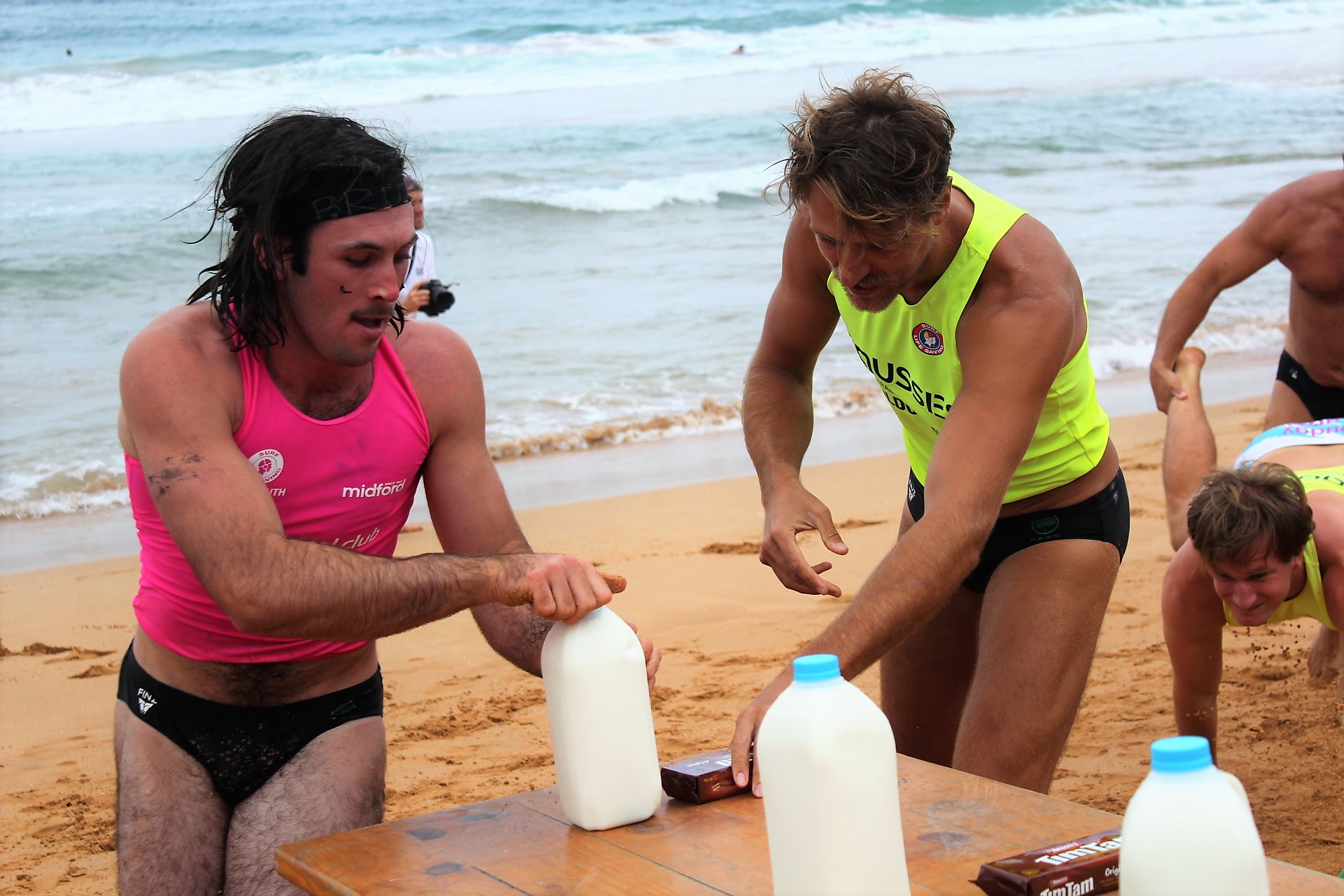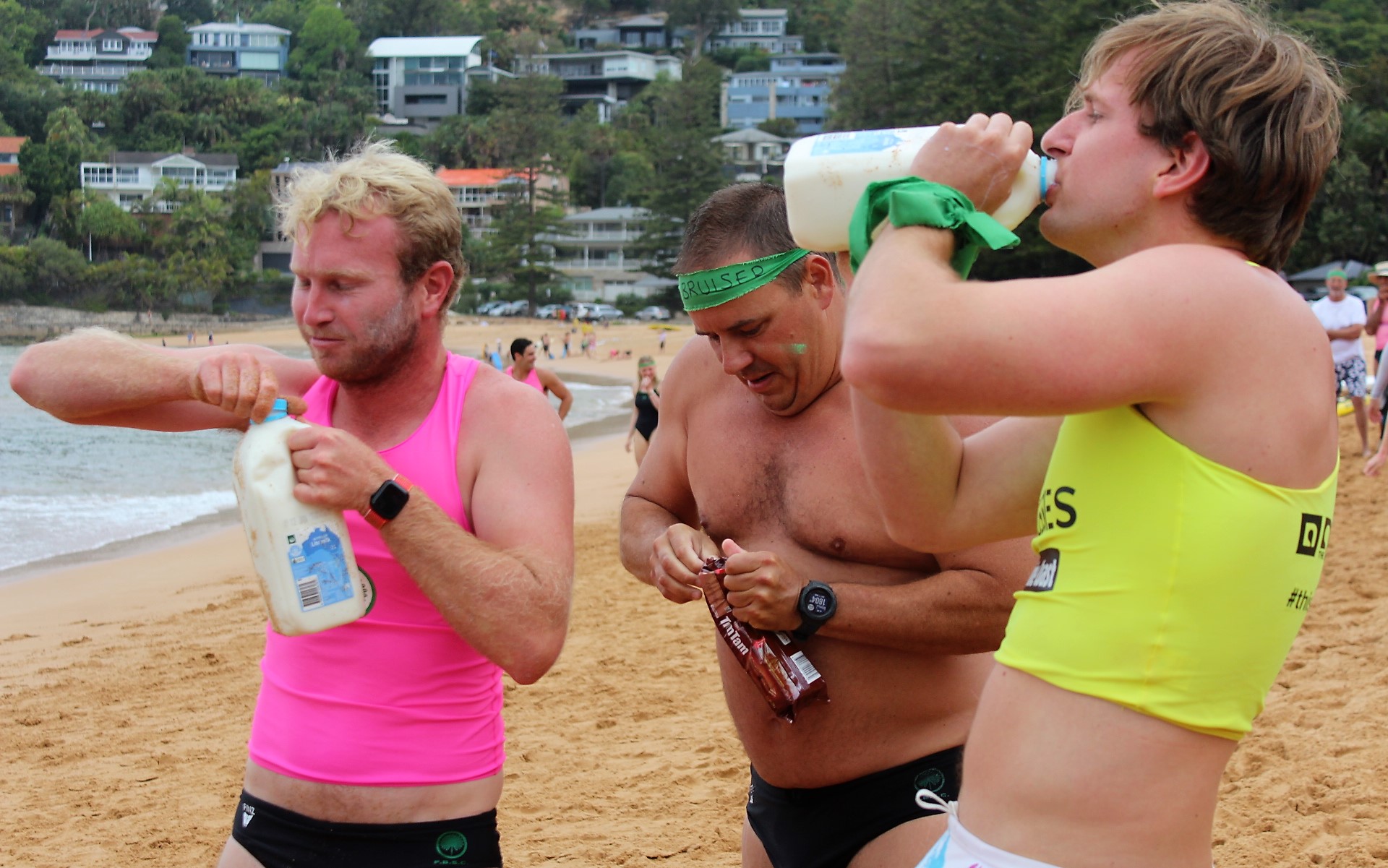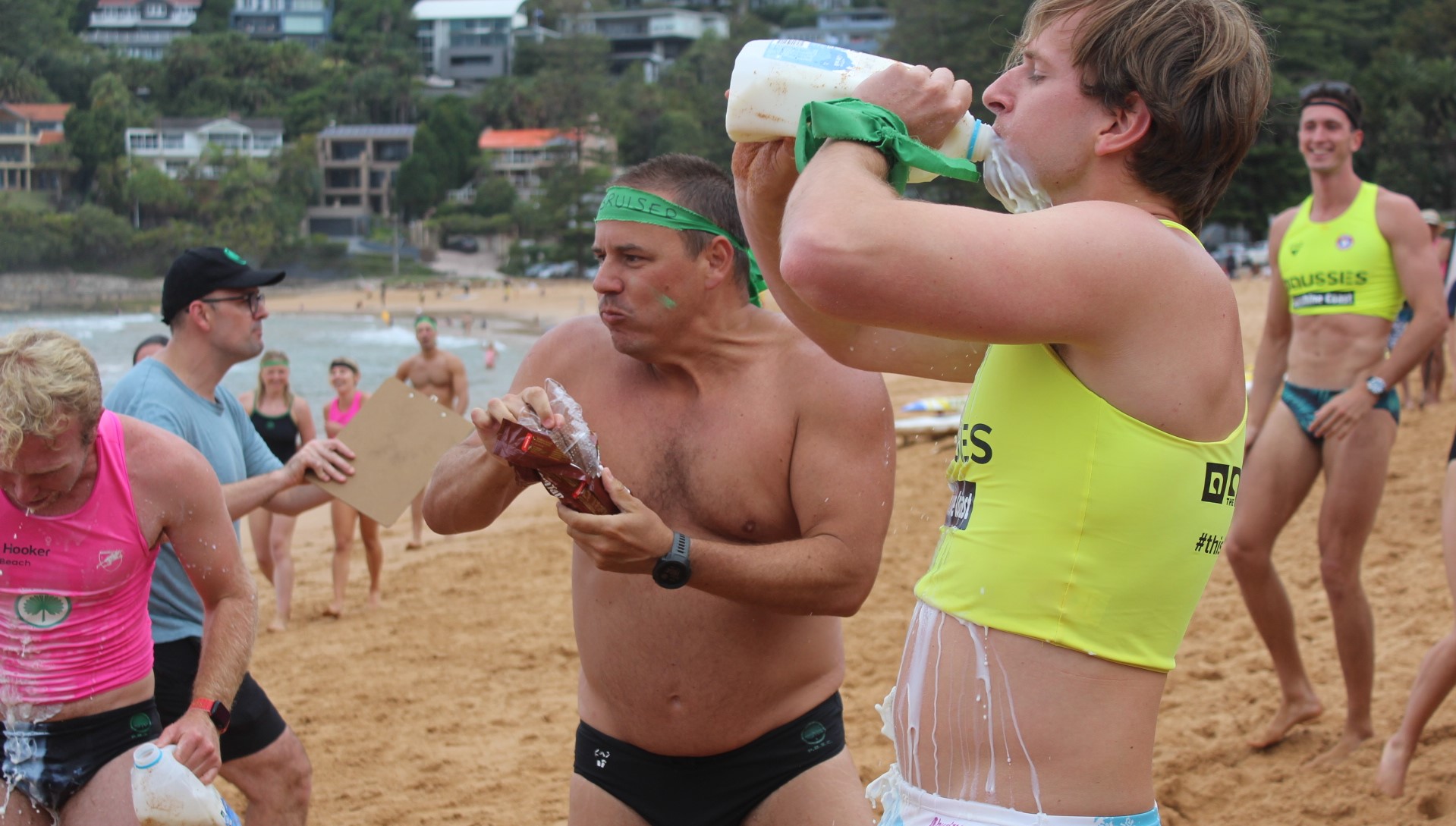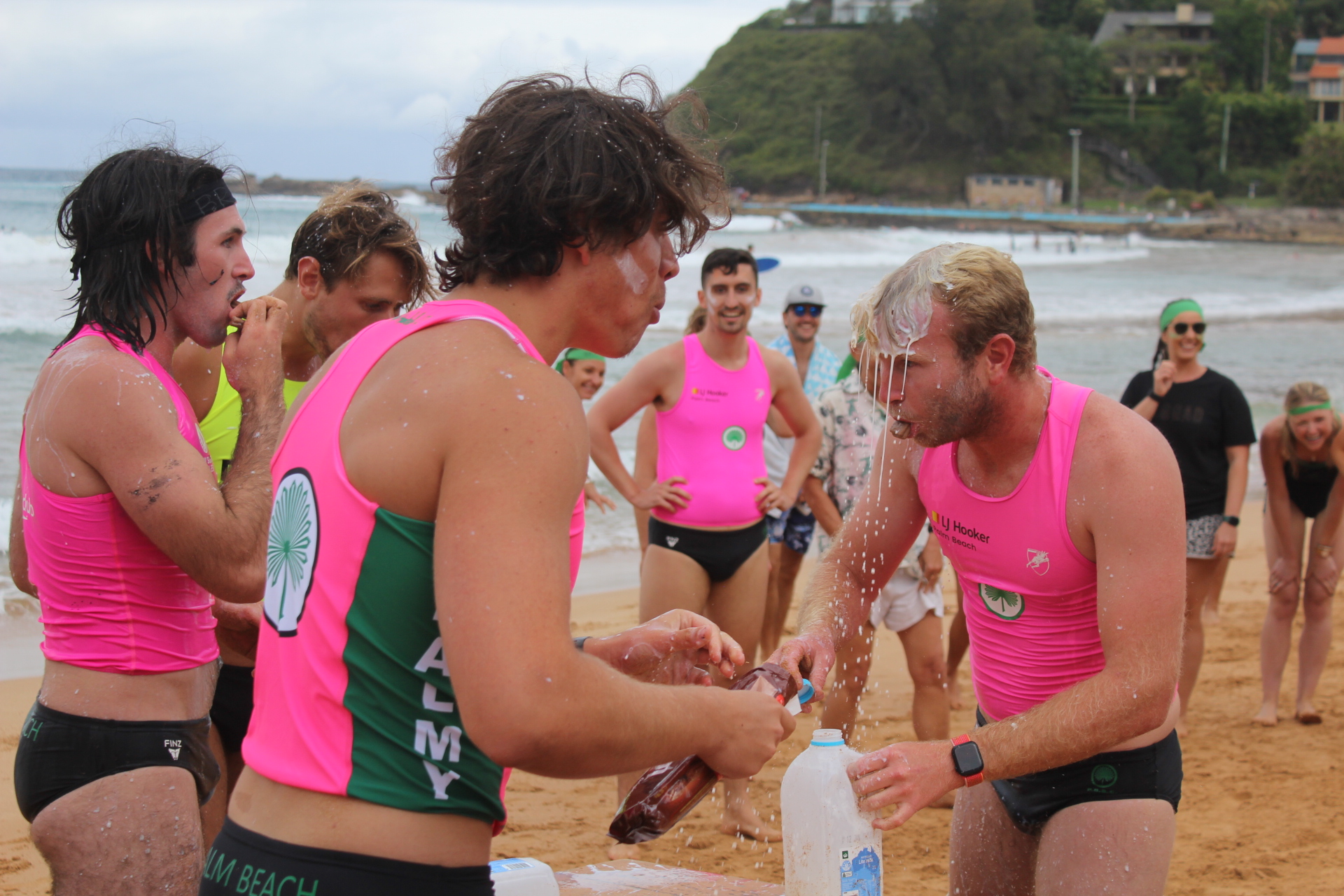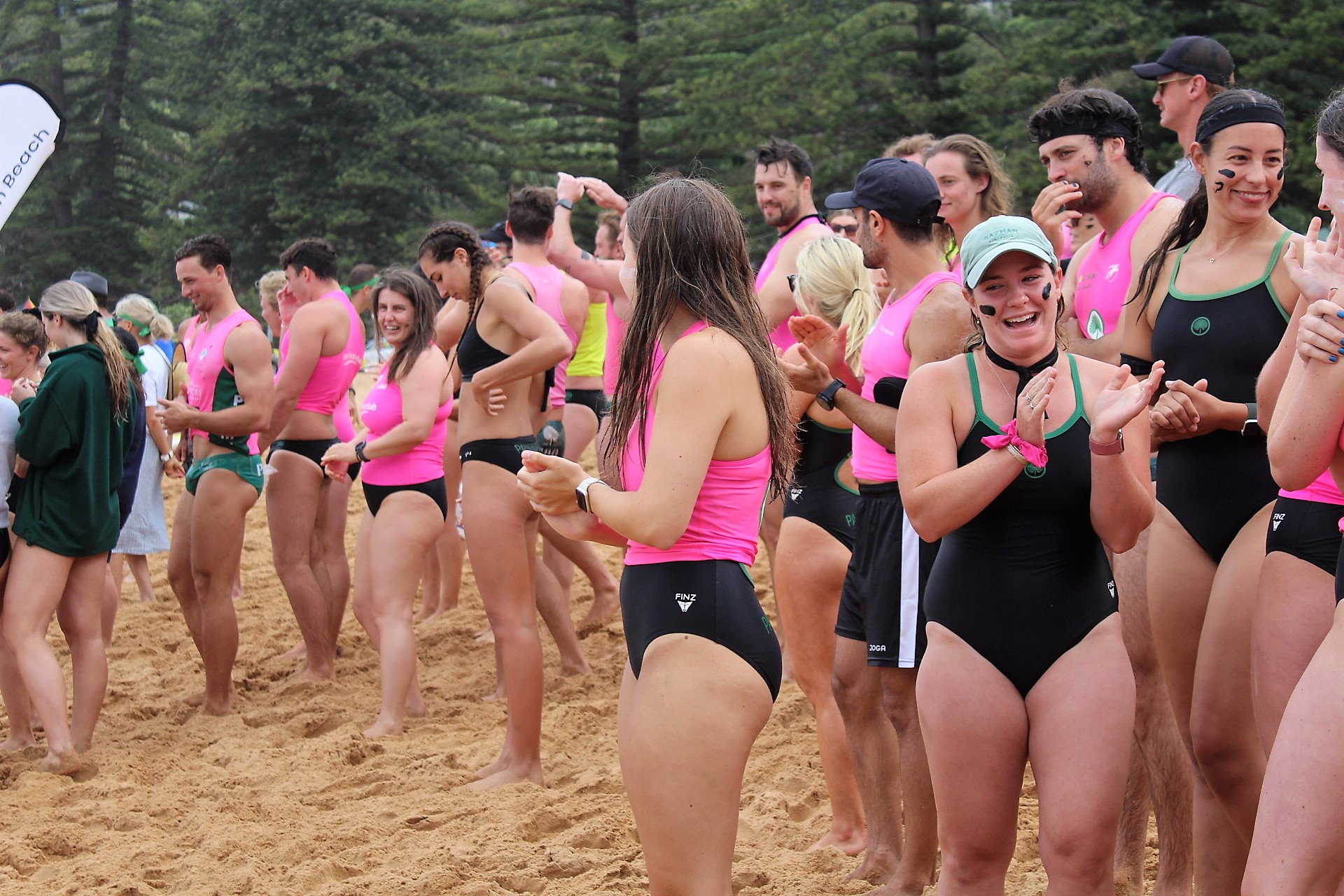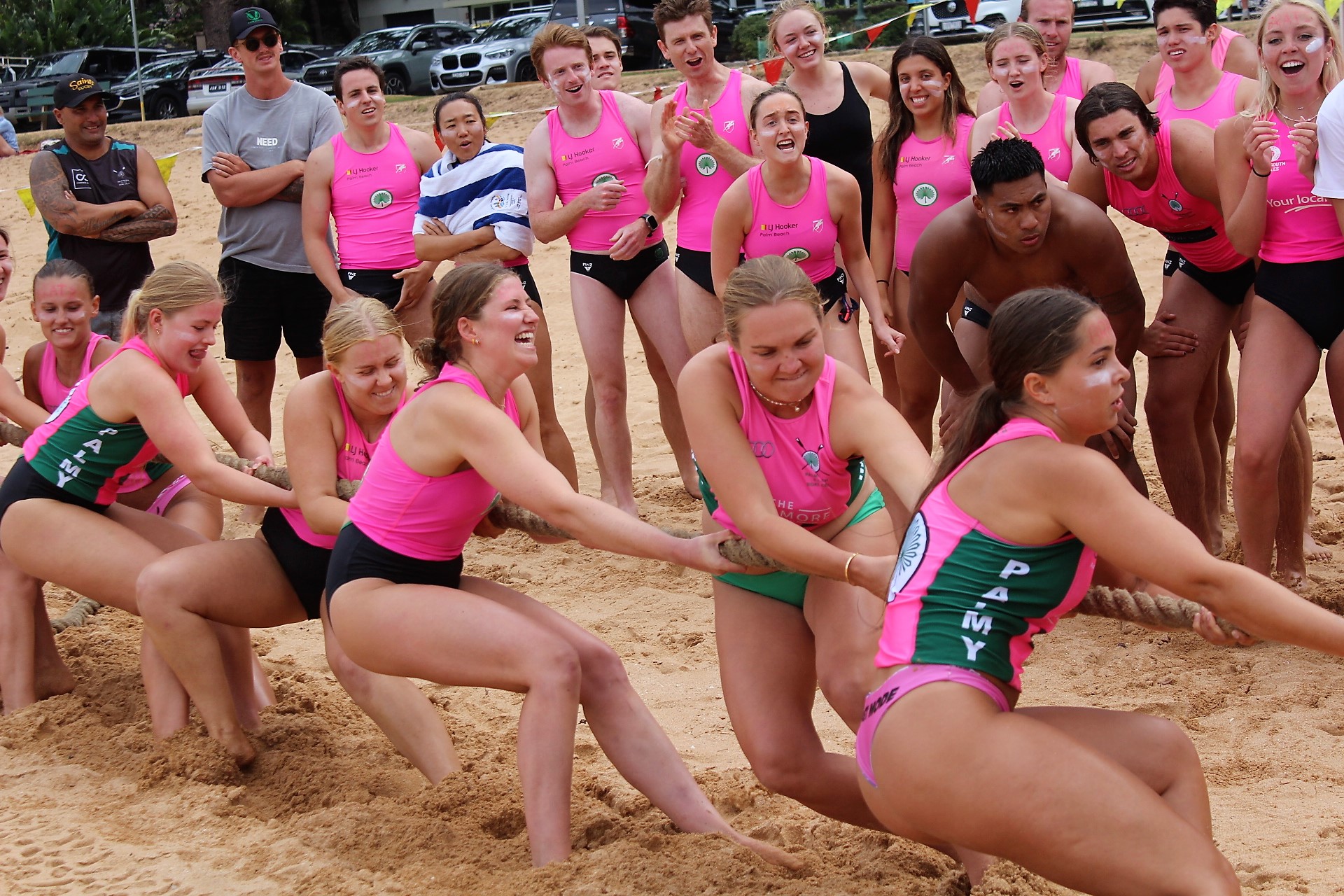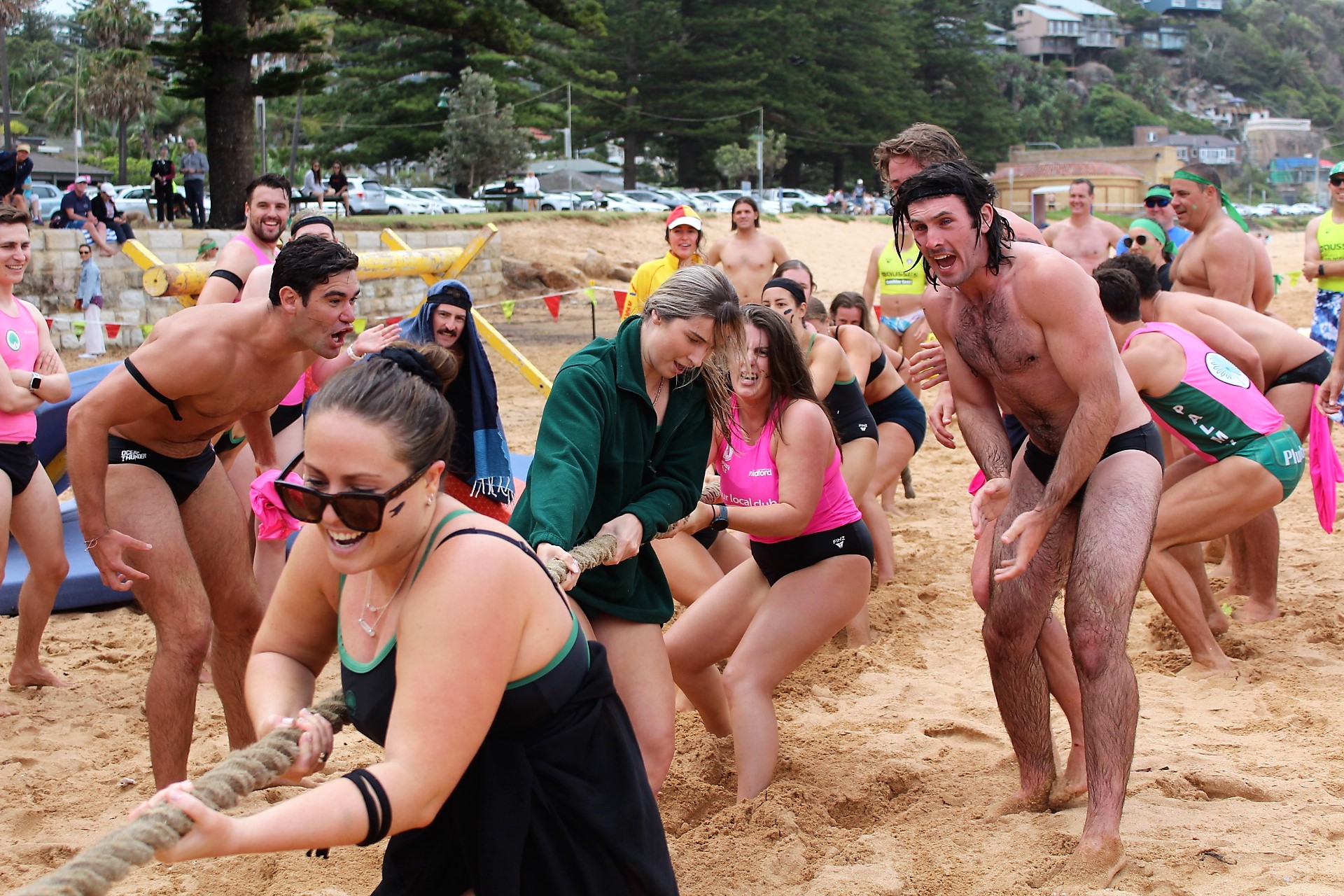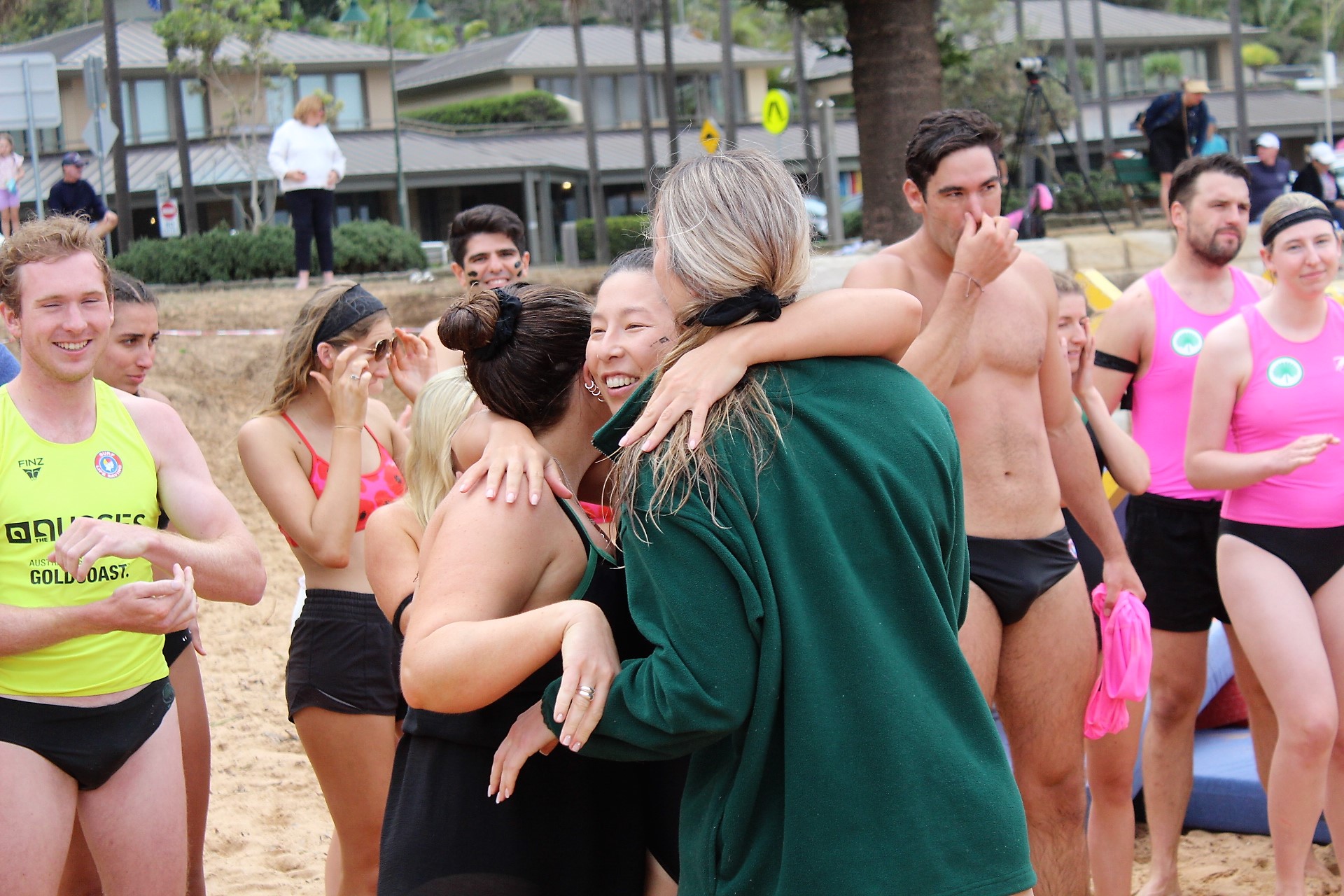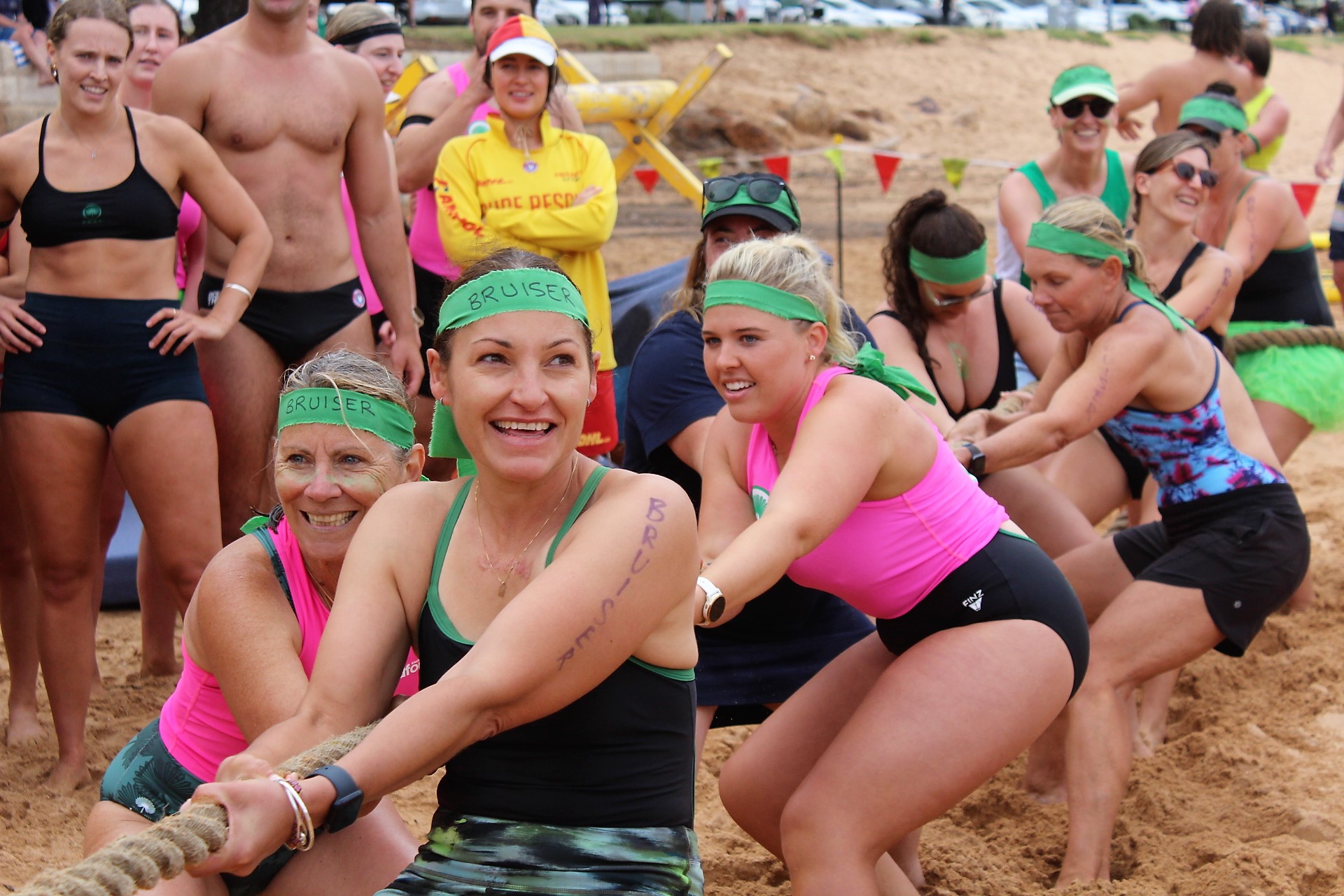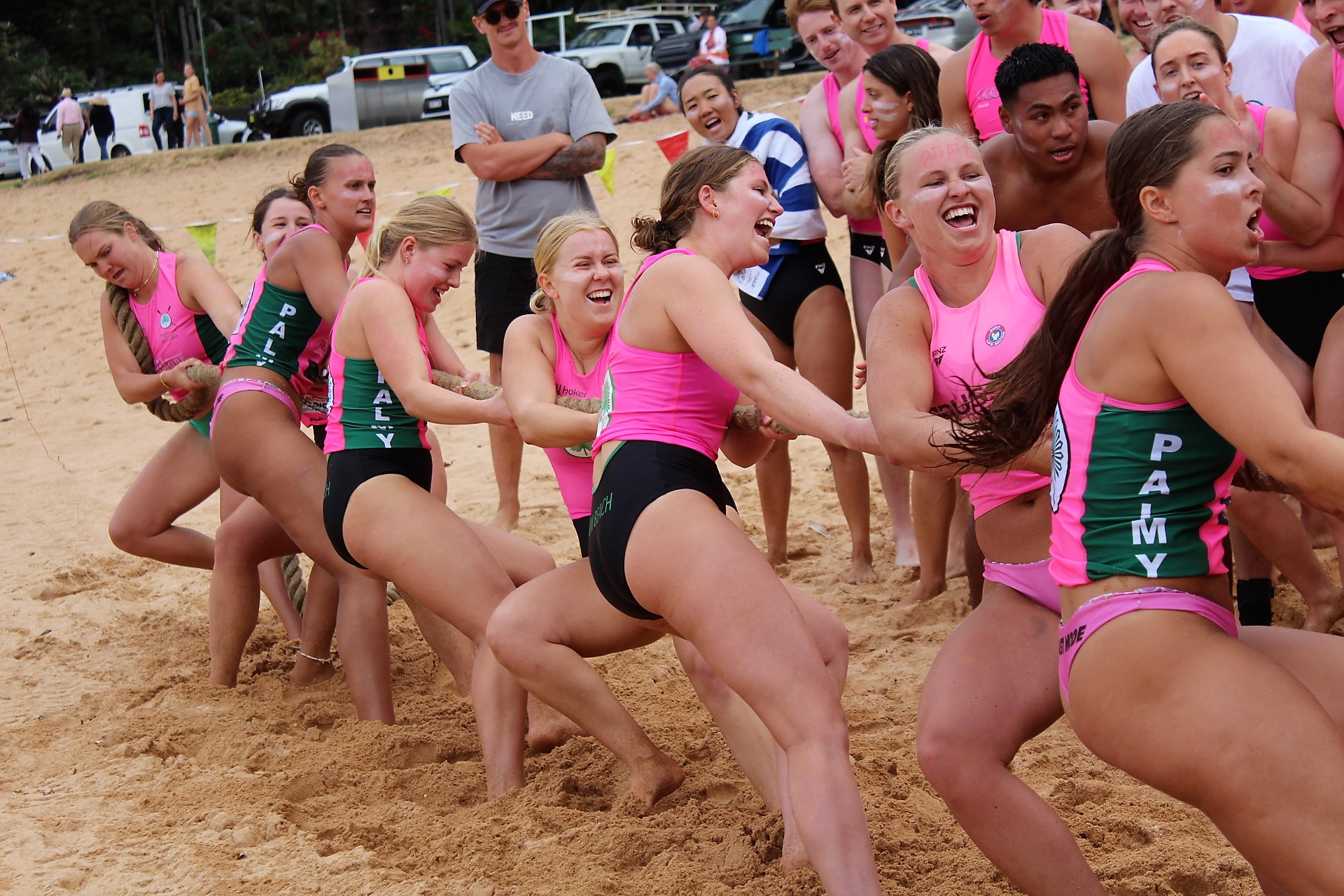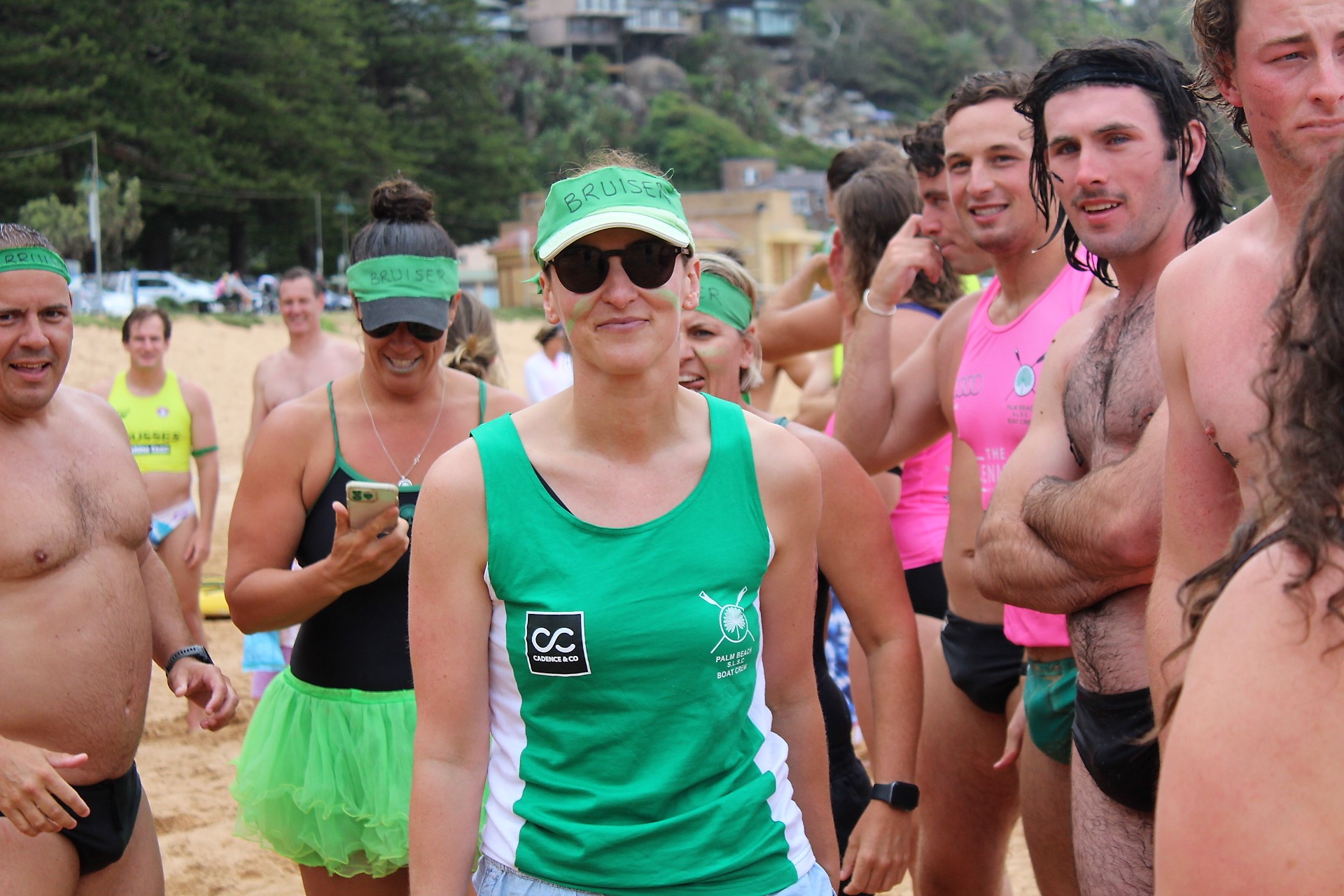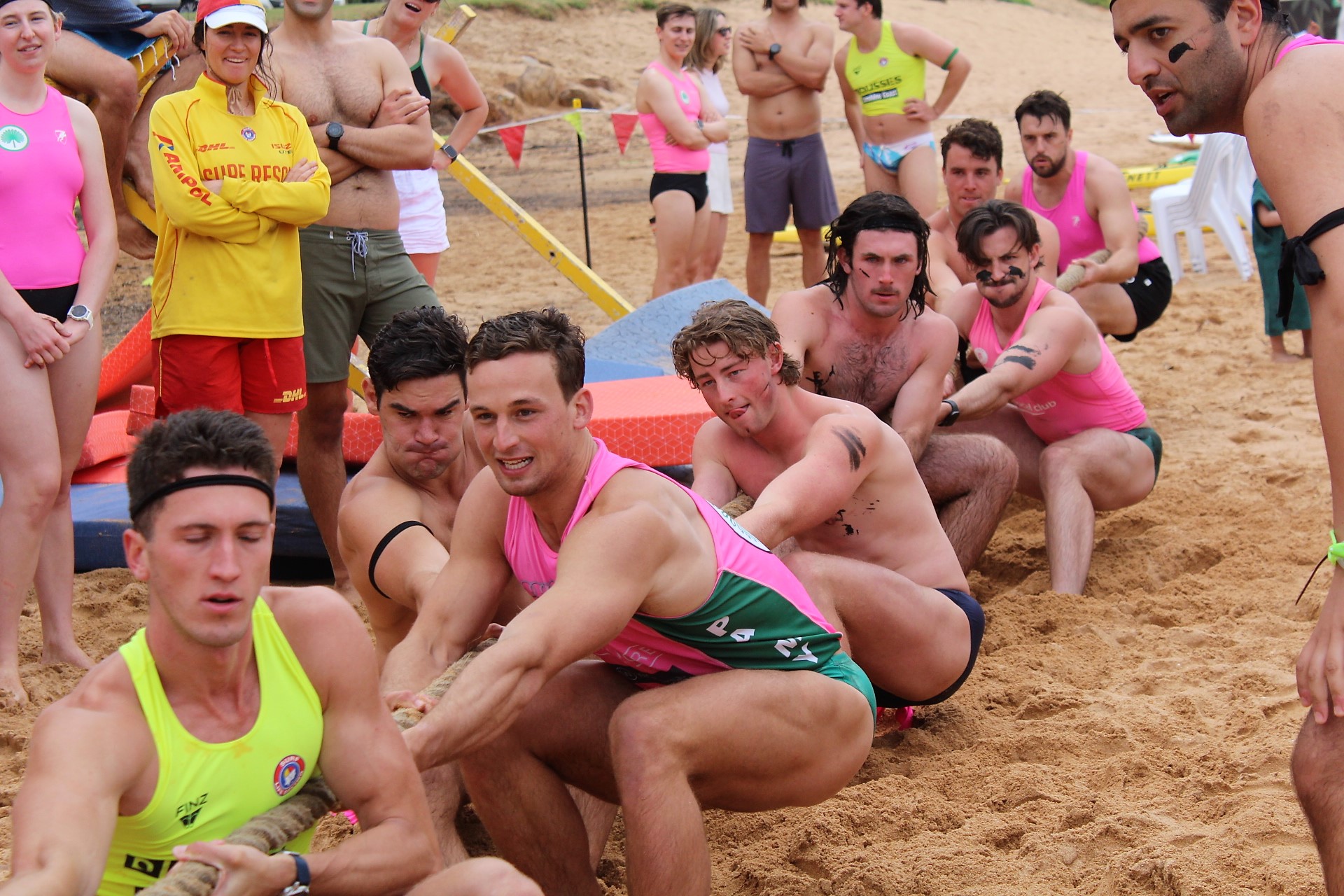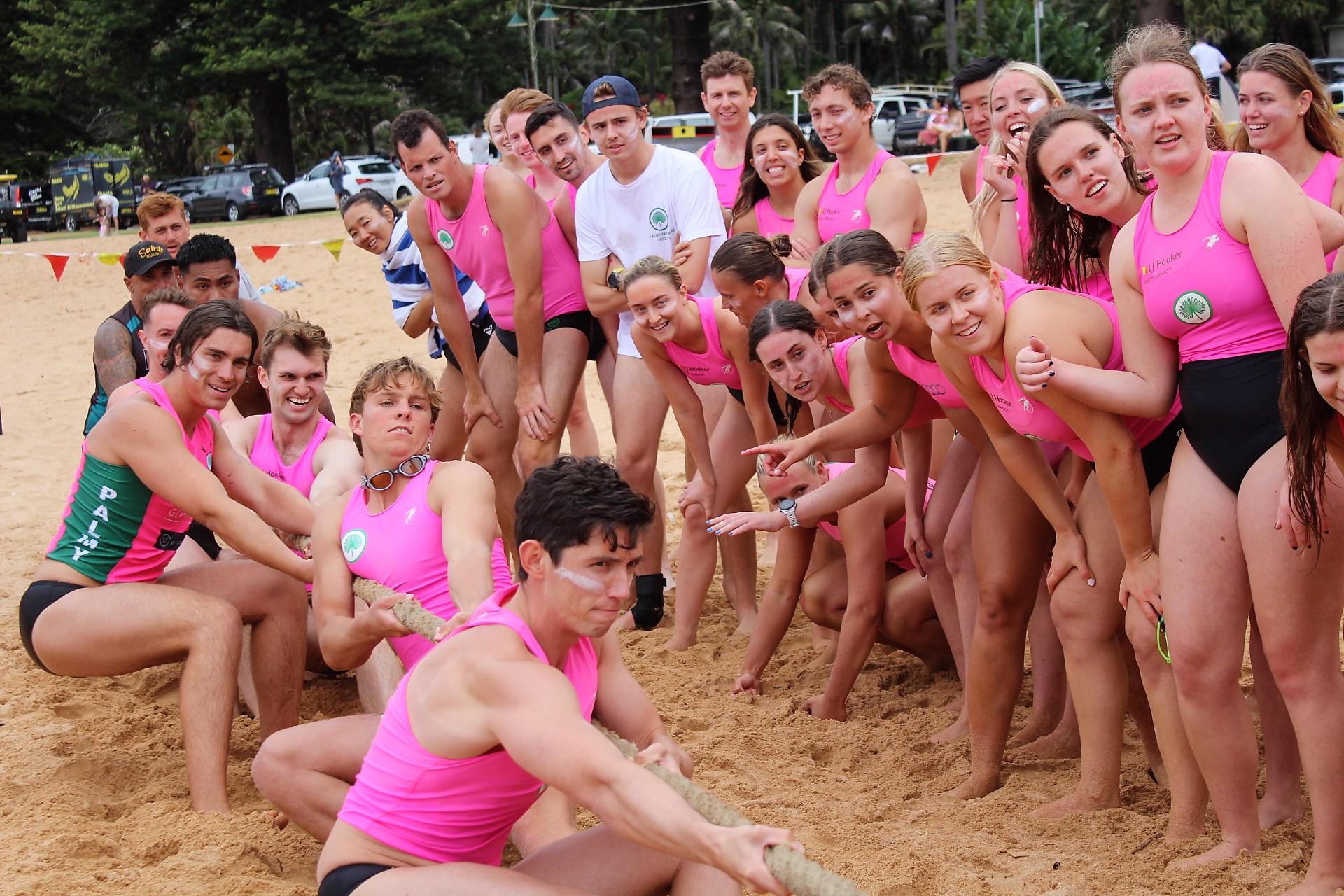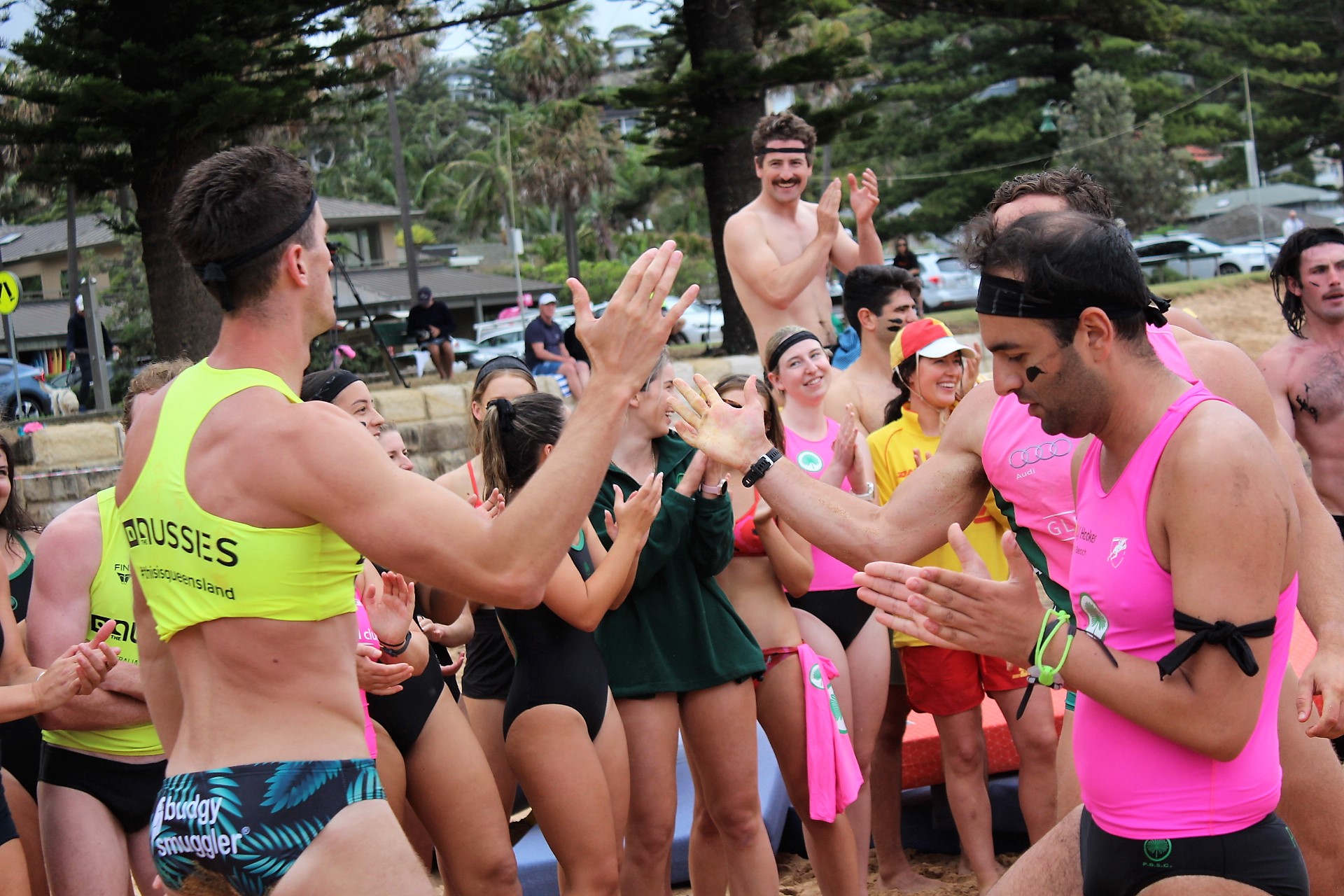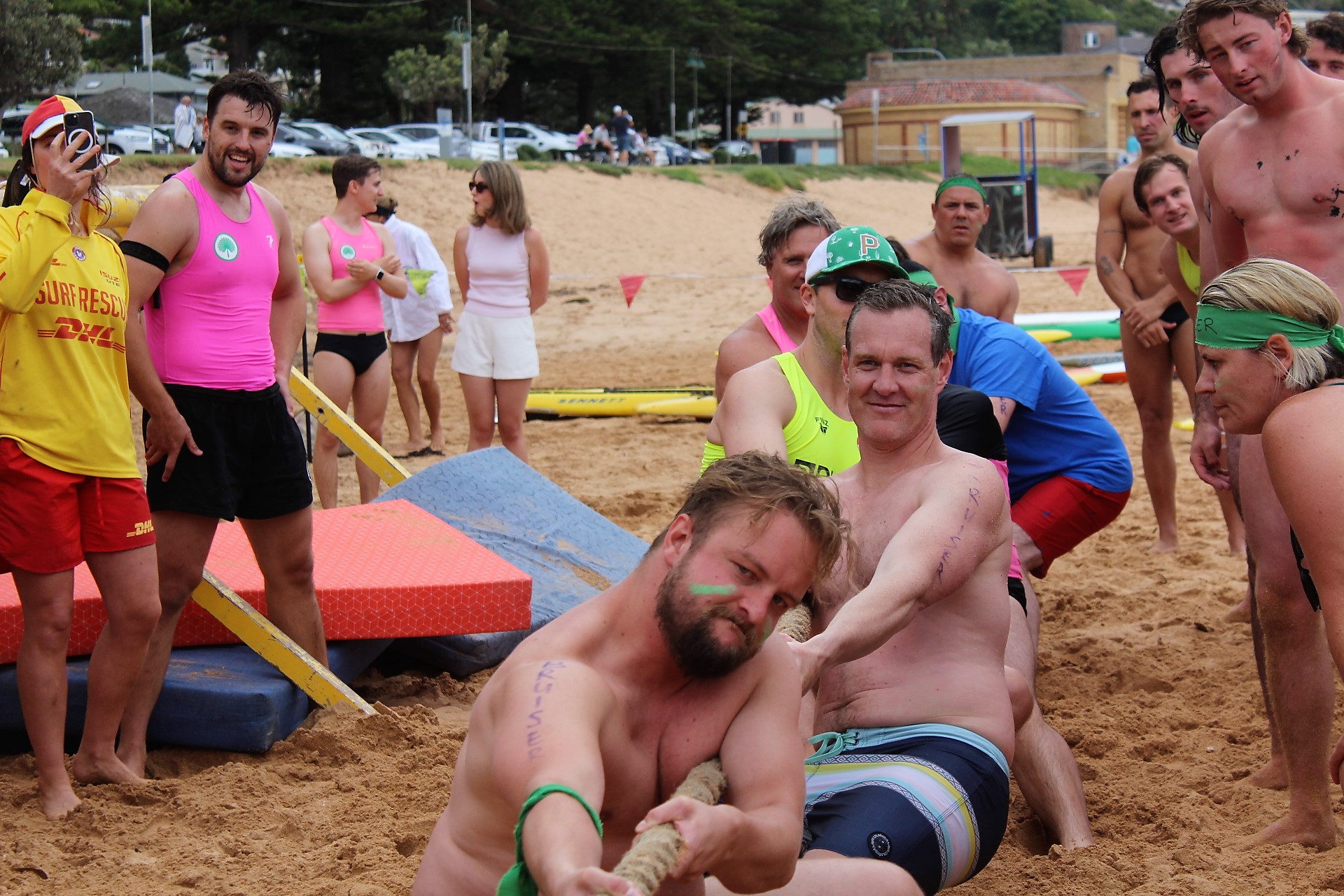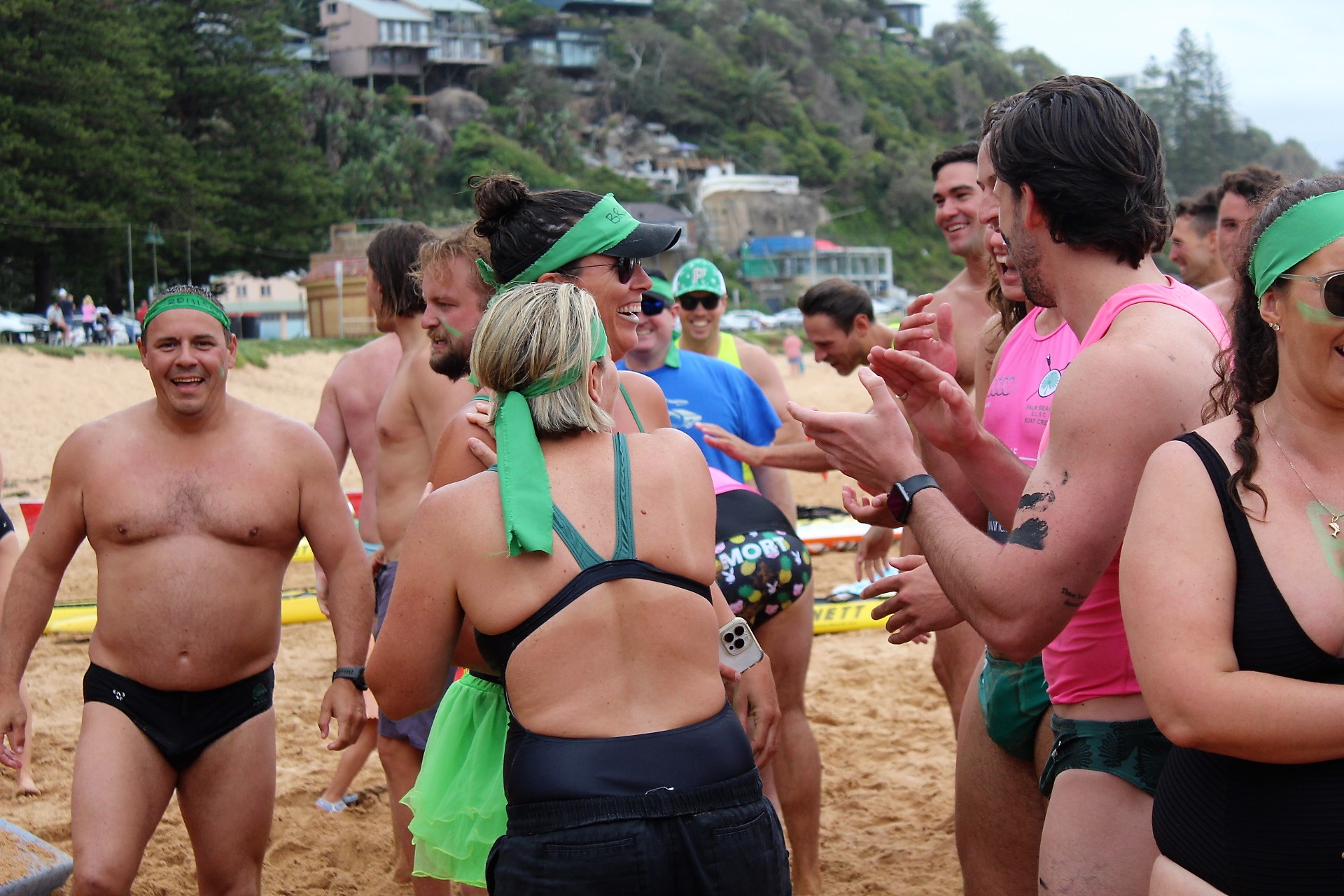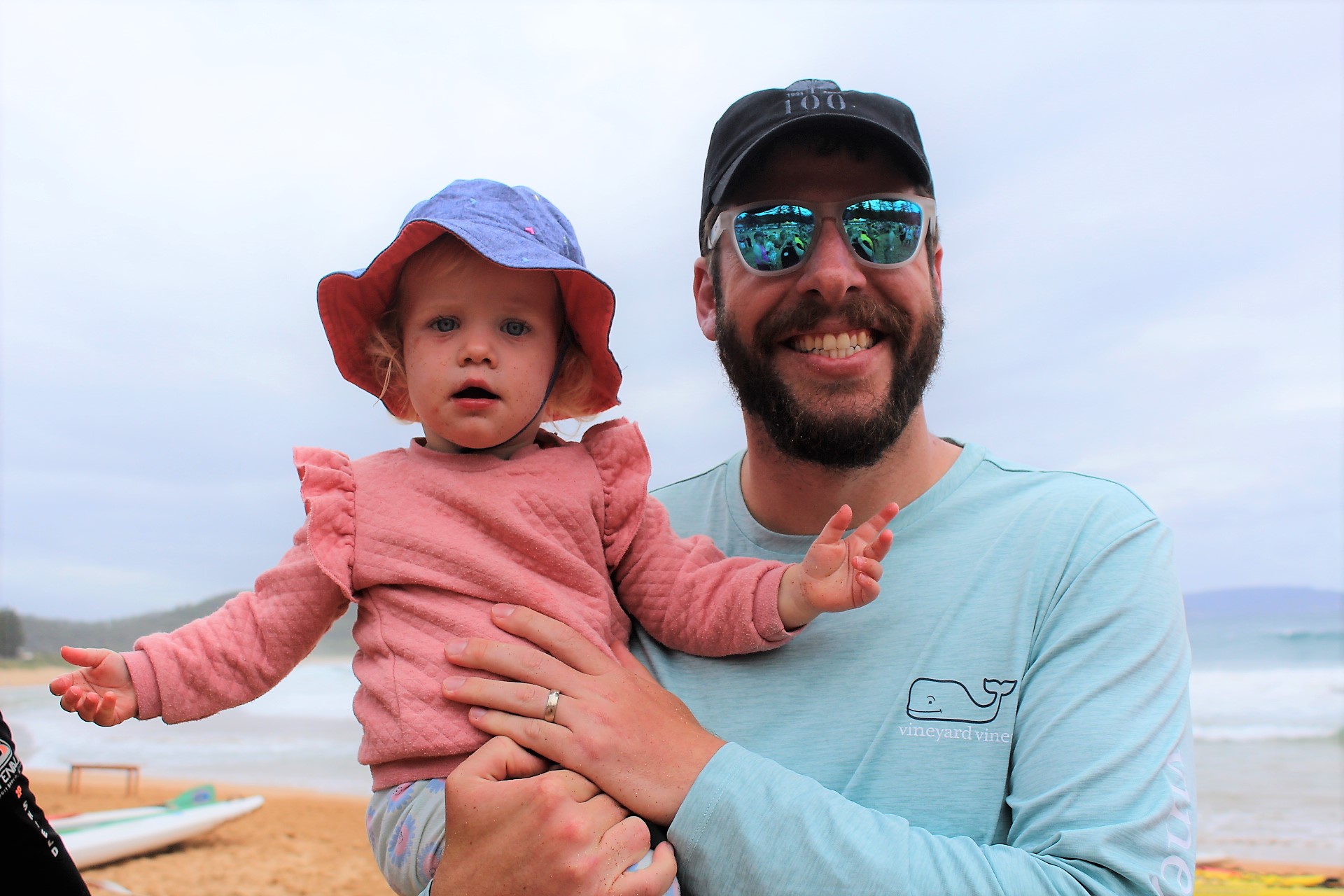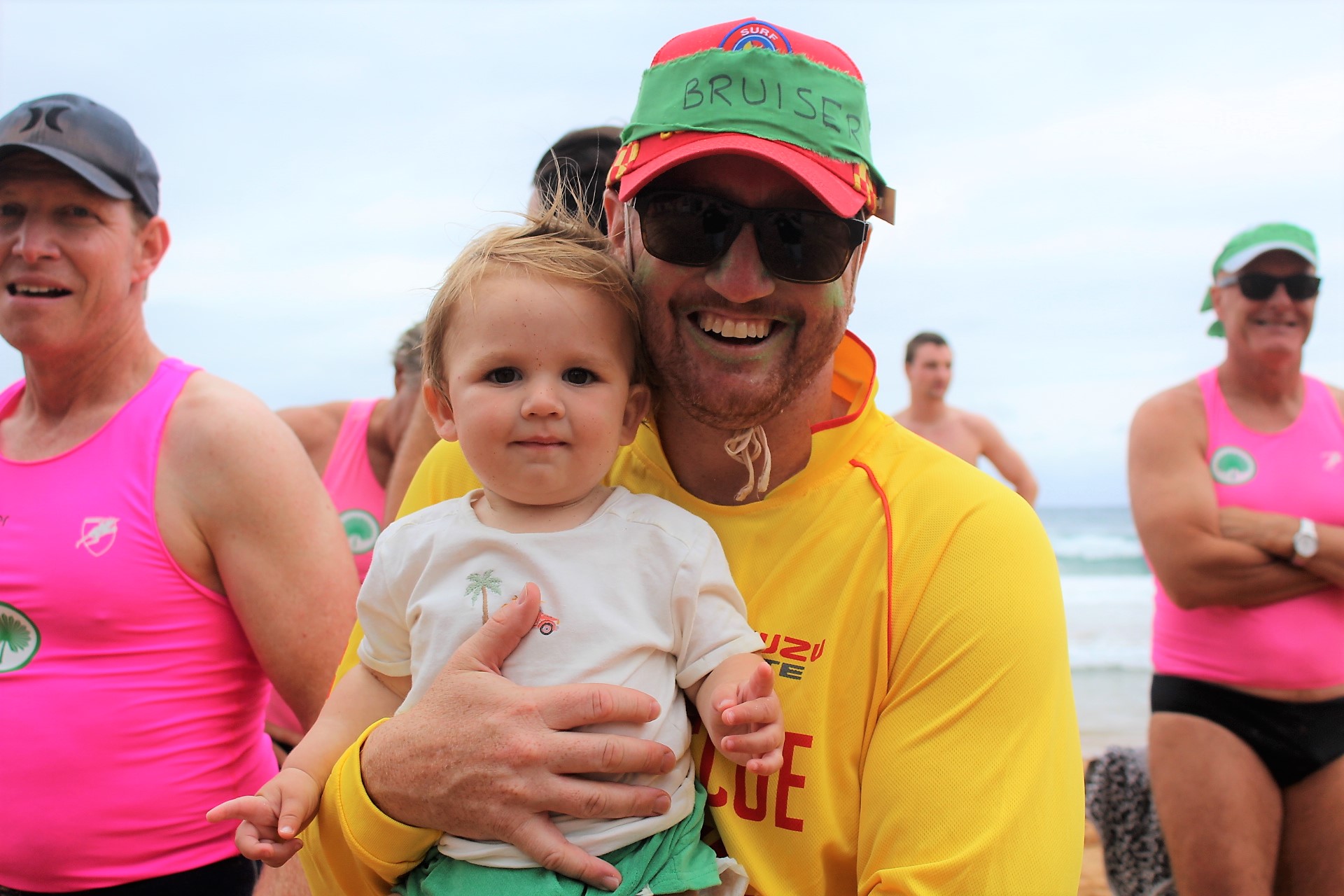 Report/photos: A J Guesdon.