February 24 - March 2, 2019: Issue 394

Palm Beach Sailing Club Hosts The 2019 F16 Australian Nationals On Pittwater
F16 National Day 1.
Februray 16, 2019
A gentle easterly breeze made for excellent racing and perfect conditions for our less experienced crews to get to terms with the charter boats.
4 well run races without incident made for happy sailors on the water and back at the club. The bouys were big, well positioned - for the shifty breeze, well anchored and could be seen from Brooklyn.
Thanks to Palm Beach Sailing Club and the volunteers for an excellent day. Pittwater is a very beautiful place to play.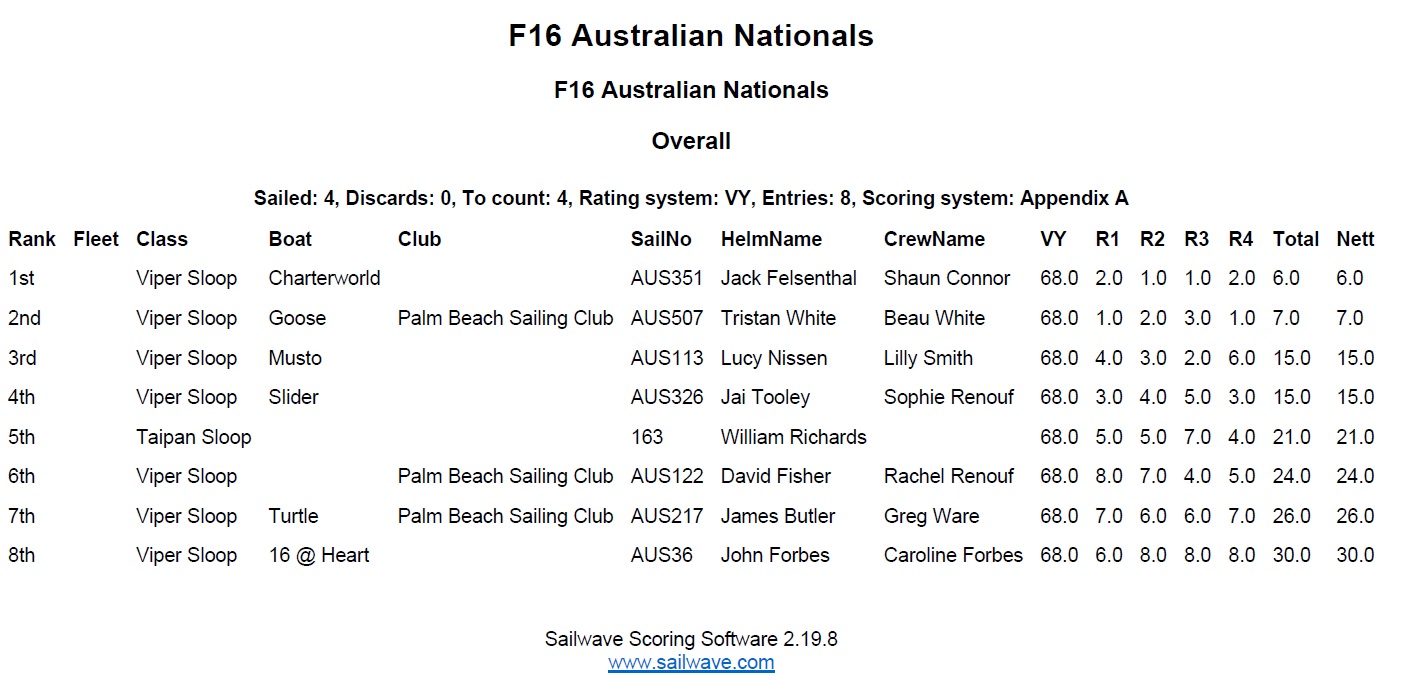 F16 National Day 2.
Jack Felsenthal and Sean Connor are officially the fastest sailing team on a F16. It's been run and done and they were faultless when they hit the front. Well done chaps!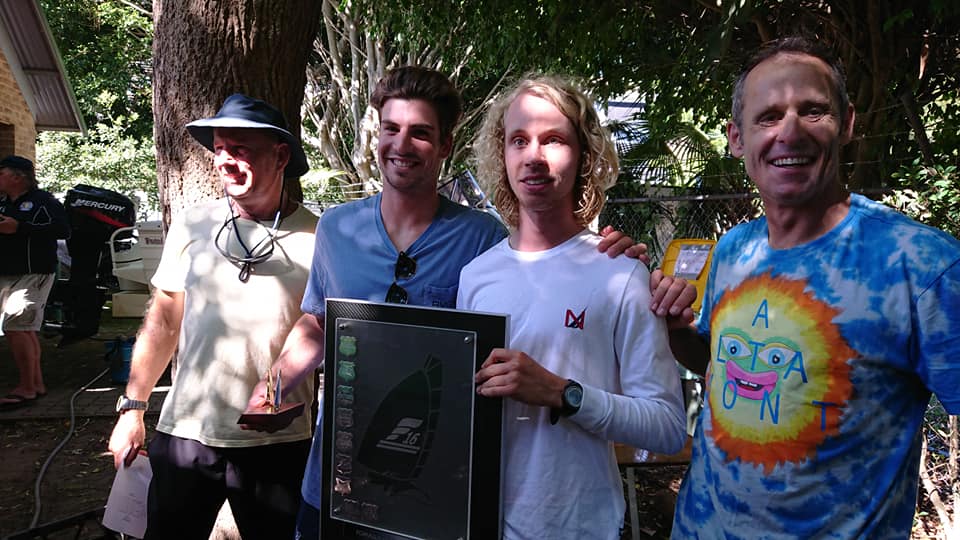 National champions, 2019.

2nd Tristan and Beau White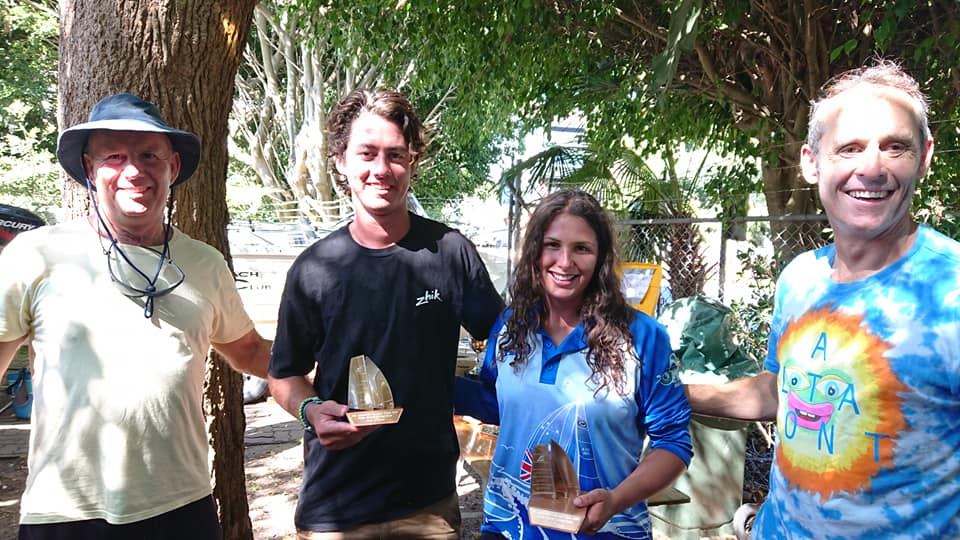 3rd Jai Tooley and Sophie Renouf

Next year we do it again!
Below run a few pics of the day for those who missed it (you should have been here) and for those who made the effort and were richly rewarded.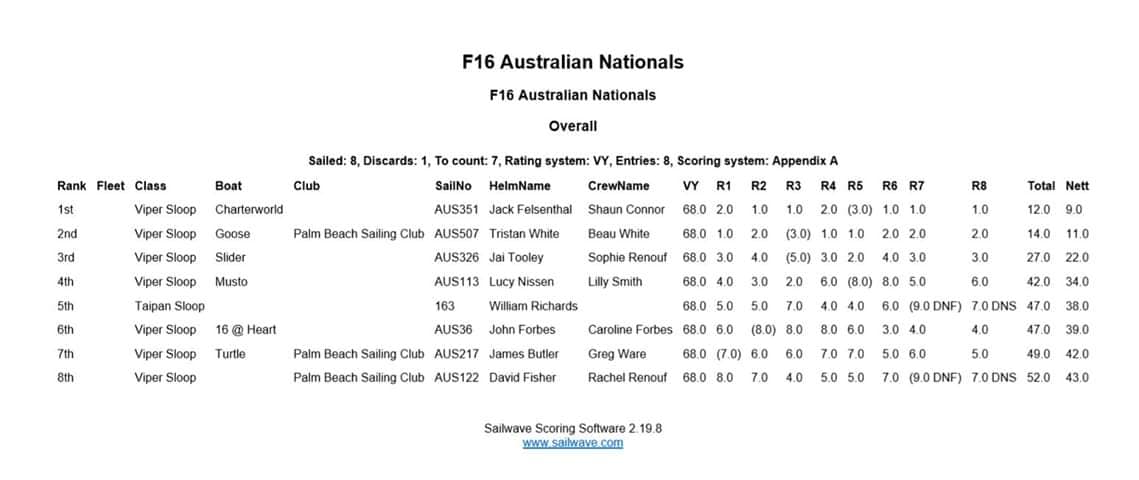 Photos by and courtesy Regina Renfree and Trevour Gourlay, PBSC Members - 'If you can sail here, you can sail anywhere'
F16 Association of Australia