December 9 - 15, 2018: Issue 387
Outdoor installation at Manly art gallery & Museum showcases artist's work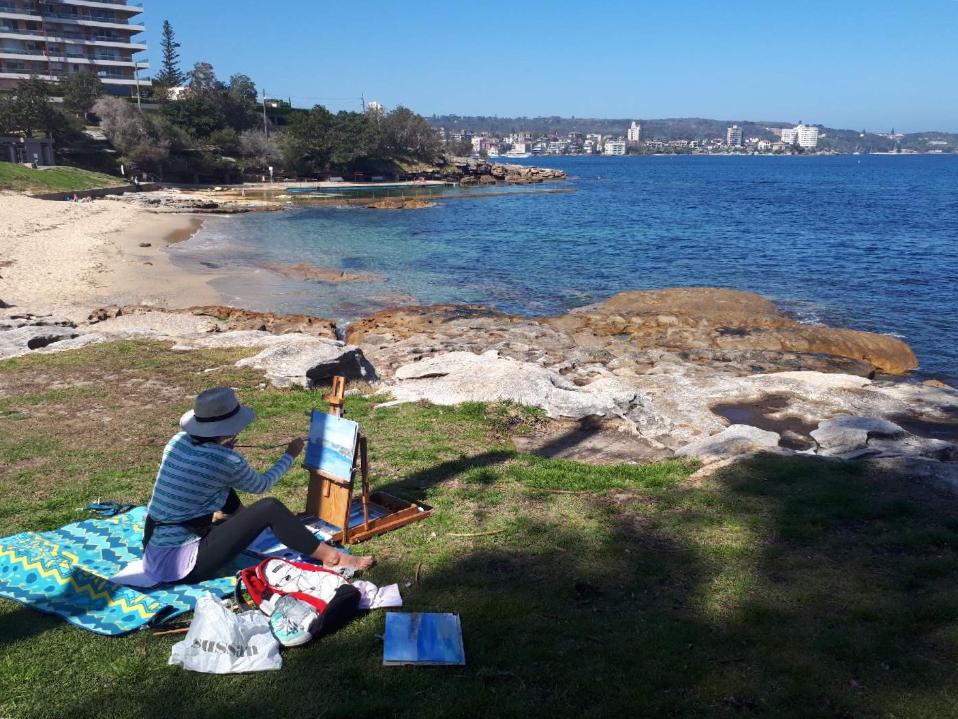 Responding to the inspiring works of trailblazing Australian artist Ethel Carrick Fox (1872 – 1952), Northern Beaches artist Peta Dzubiel has created a series of plein-air* paintings which have been transformed into a large-scale outdoor digital photographic installation on The Great Wall of Manly (Manly Art Gallery & Museum forecourt).

Dzubiel's work is part of Destination Sydney Re-imagined, an exhibition now in its second iteration (the first was in 2015) that brings together three prestigious Sydney public galleries – Manly Art Gallery & Museum, Mosman Art Gallery and S.H. Ervin Gallery and runs from 7 December 2018 to 17 March 2019.
Manly Art Gallery & Museum's Senior Curator Katherine Roberts said Ethel Carrick Fox was a trailblazing female artist whose adventurous spirit saw her challenge the status quo for women of her era.
"Ethel travelled the world with her husband and artistic partner E. Phillips Fox, painting 'en plein air' compositions that observed life wherever they were," Ms Roberts said.
Her paintings shown in this exhibition are of women and children enjoying the beach in and around Manly which resonated deeply with the artist Peta Dzubiel as they conjured memories of her school holidays spent at the beach and amongst the natural playground of the Northern Beaches.
"For the Destination Sydney: Re-imagined exhibition, we invited Peta to respond to the Carrick Fox paintings, including one of the gallery's most well-known paintings in the permanent collection, Manly Beach, Summer is here, 1913.
"We knew that Peta's connection with this area would allow her to capture the essence of Fox's work yet from a contemporary perspective. It is truly inspirational and should not be missed", said Ms Roberts.
Art lovers are invited to attend a talk and afternoon tea with Peta Dzubiel on Sunday 9 December from 3-4pm to hear her discuss how she approached the project and what she learned through her research of Carrick Fox and her technique. No bookings required. For more information visit northernbeaches.nsw.gov.au
Destination Sydney: Re-imagined is an innovative collaboration to present an exhibition of work by nine eminent artists responding to the important influences of Sydney as subject and theme. Find out more
Destination Sydney Re-imagined
7 December 2018 to 17 March 2019
Manly Art Gallery & Museum
Opened by Thomas Keneally AO on Friday 7 December.
*Plein air is a style of painting made famous in the French Impressionist era when artists left the confines of their studios and experienced painting and drawing in the landscape – allowing them to capture light and its changing, ephemeral qualities. Although painting outside had been popular for centuries before, the invention of transportable paint tubes and box easels made it an easier task for artists in this era.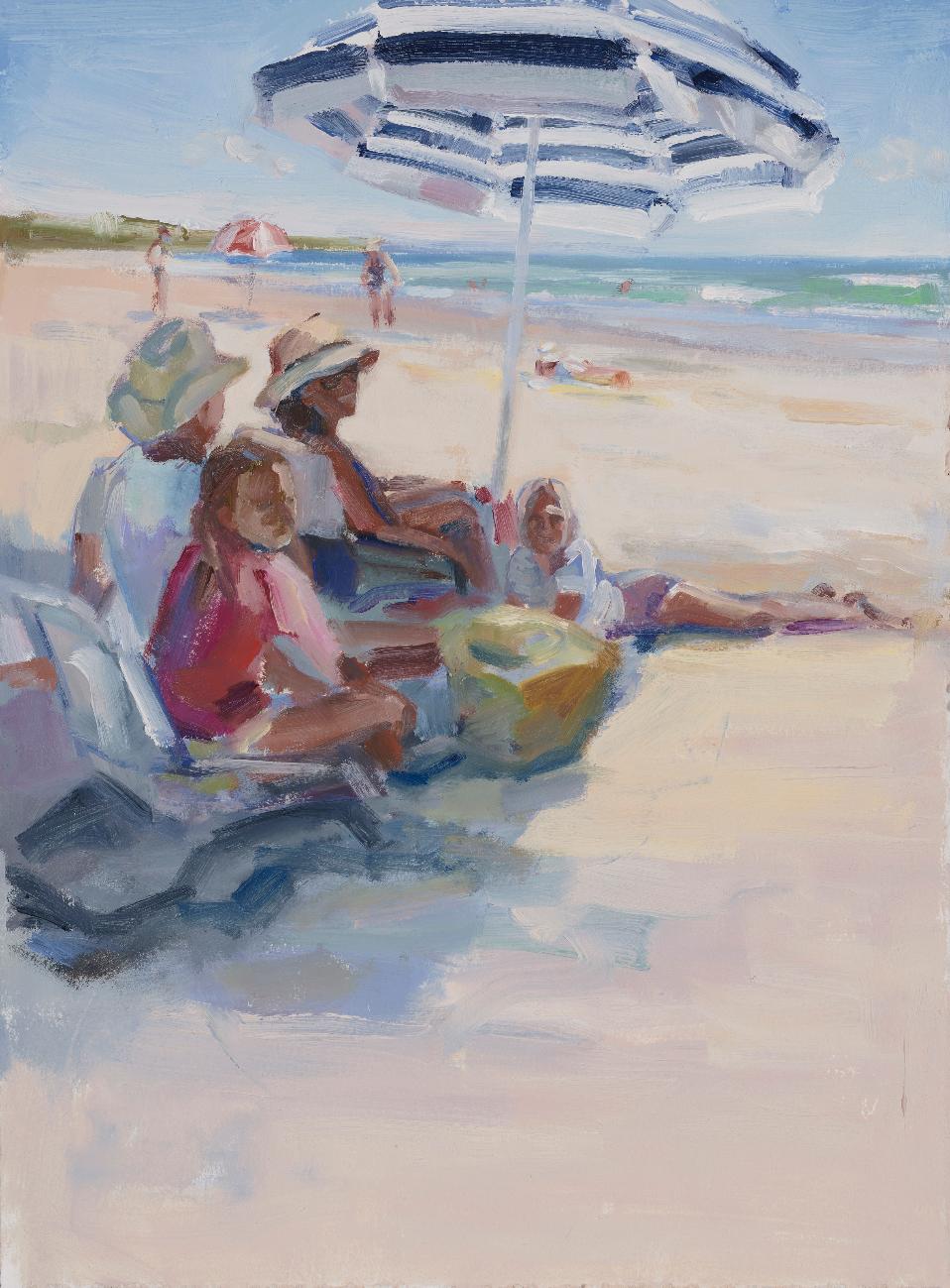 Peta Dzubiel, Under the Umbrella