November 19 - 25, 2023: Issue 606
Out & About On The Pittwater Estuary: Etchells NSW State Championship Being Sailed From The Stunning Royal Prince Alfred Yacht Club, Palm Beach Sailing Club's Beware The Bullets Regatta Day 1 2023, A Day At The Basin, The 2023 DF65 Masters Club Challenge
Etchells NSW State Championship: Day 1 + Day 2
Day 1 report:
It is tight at the top at the Etchells NSW State Championship currently being sailed from the Royal Prince Alfred Yacht Club - RPAYC with Chris Hampton and the team on Tango AUS1466 from the Royal Brighton Yacht Club, leading on a countback over Mark Thornburrow on Racer CC AUS1482 from the Royal Hong Kong Yacht Club (RHKYC).
"We had a great day on the water", said Hampton. "It was great fun close sailing with 31 boats, and relatively short courses at 1.1 - 1.2 nm in plenty of breeze".
"There were big shifts, and the key was to join up the pressure & shifts which was easier said than done. There was also some tidal and water flow relief from overnight rains closer to shore", he added.
"A great day's racing at RPAYC", he finished.
The day could have been better for visiting South Australian Corinthians, Shoulda Gone Left AUS1395, who have dropped from sixth place to eleventh on retiring from race 3. They are still the leading Corinthian, and with a drop, which comes in after five races, and some good sailing for the next few days (maximum of 9 races), could be back in the hunt.
"I would like to blame everything else but ourselves, but this was on us", said the skipper Robin Deussen. "We haven't sailed an Etchells here before, and we sailed inside the moorings, we broke Rule 14.1 in the Sailing Instructions. So we retired from the race [race 3], there is no excuse", he admitted.
"But it doesn't matter too much. We are here to learn. We are going good enough to compete with them all anyway. We don't have anyone to race against regularly being from the Cruising Yacht Club of South Australia, so that is why we are here, and we learn so much in this fleet. We are doing everything State level and up except the Victorian States before the World Championships because of how much we get out of it", he finished.
Day 2 report:
The Australia II legend John Bertrand chooses to race Etchells in his spare time, and was exceptionally complementary of the current leaders following day two at the Etchells NSW State Championship at the Royal Prince Alfred Yacht Club - RPAYC
"Chris Hampton and his team bolted today", said Bertrand. "They kept their racing clean, very smooth. We sailed in 10-17 knots, with 10-30 degree shifts. Typical Etchells racing…the top teams were glued together in terms of boat speed".
"It really makes for superb racing. Crossing within seemingly cm's", Bertrand described. "What a way to live!"
Steve Merrington, the Race Officer called in just after the sixth race of the series got away.
"Today we are down in our usual spot just north of Scotland Island. We started in 10 knots, and it built slowly all day. Right now it's blowing 15-18, but it's been seriously steady, at 045 all day", Merrington said.
"The last two races have been black flag starts, you know me! We blew a few people out of race 5", he exclaimed.
"I have got an awesome team of volunteers, there are six of us here, Pam from the CYCA as well. It's working beautifully with them", he finished.
"It was a bit up and down but very tight racing", said David Dunn, skipper of Great White Hunter AUS1483 who is sitting in fourth overall.
"We had a win in Race 3 on day one, and got it together in the second race, Race 5 today, and had a win. But then we had a bad one. We changed our rig to our heavy air settings and we didn't have quite enough punch. So we shot ourselves in the foot a bit", he admitted. "Now we have a bad one, and will have to carry our ten from Race 1. We were in fourth in that race, but I tapped the last mark, and had to do a turn, and the racing was so tight we went from fourth to tenth!".
"It's fantastic camaraderie as always on shore, but there were a few dings out there today", said Dunn. "Polly [Peter McNeill] had his rig taken out. And there will be a bit of night sailing going on tonight", he finished.
For the full results click here.
The Etchells NSW State Championship runs 15 - 19 November on Pittwater with the final day of racing set to commence from 10:55 on Sunday.

Fantastic imagery by Terry Calley of Hippodrone of Day 2 racing: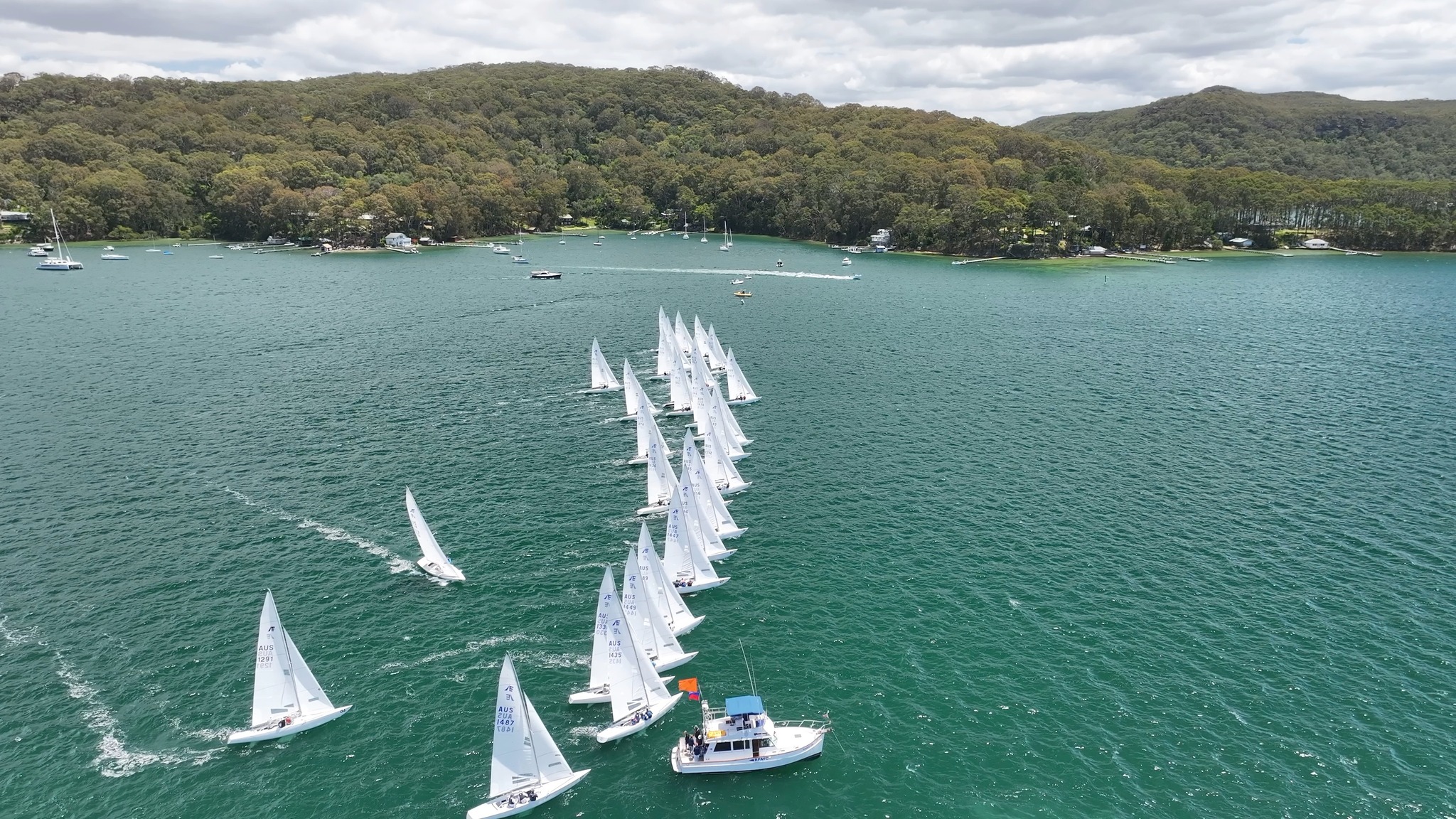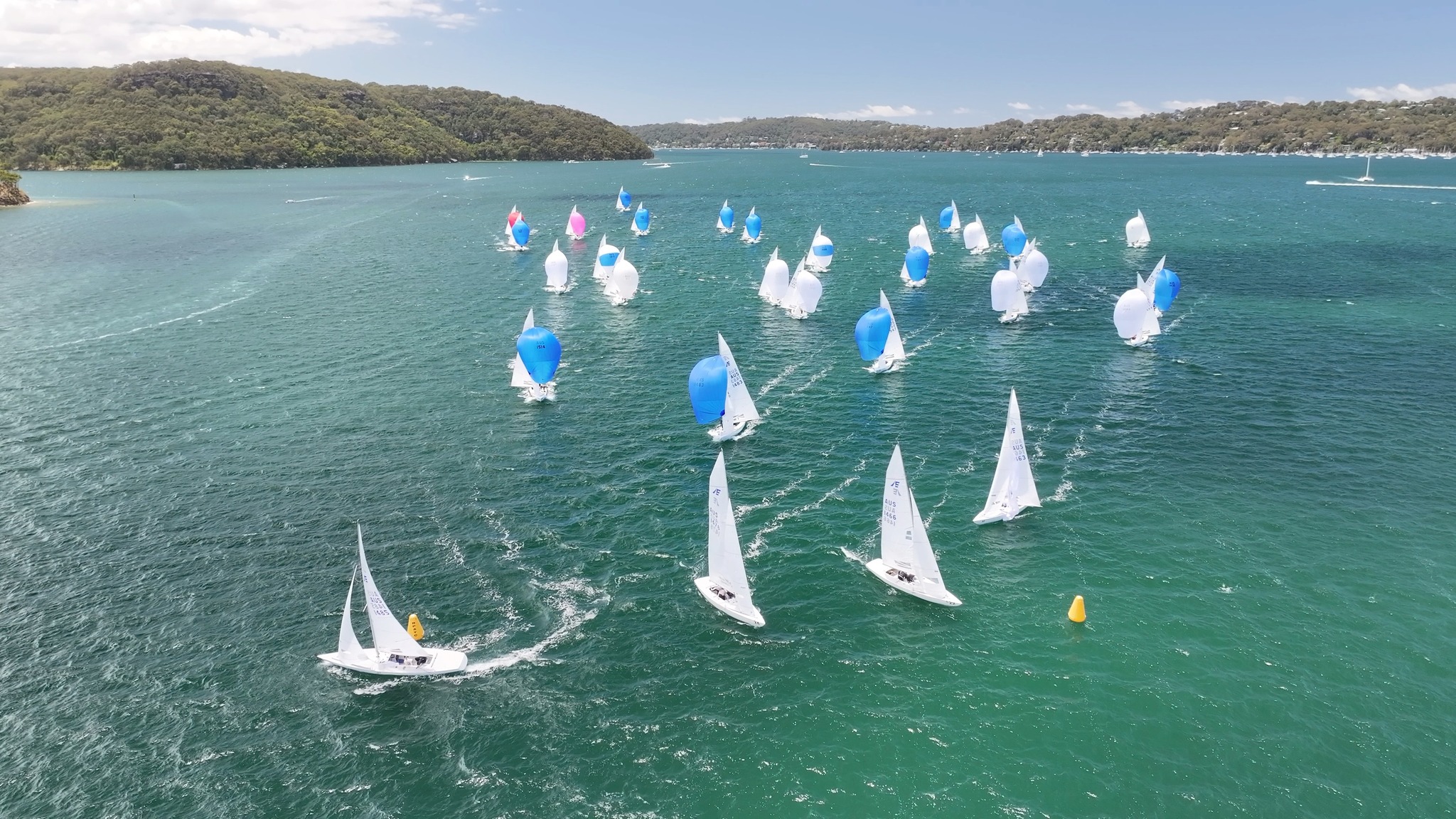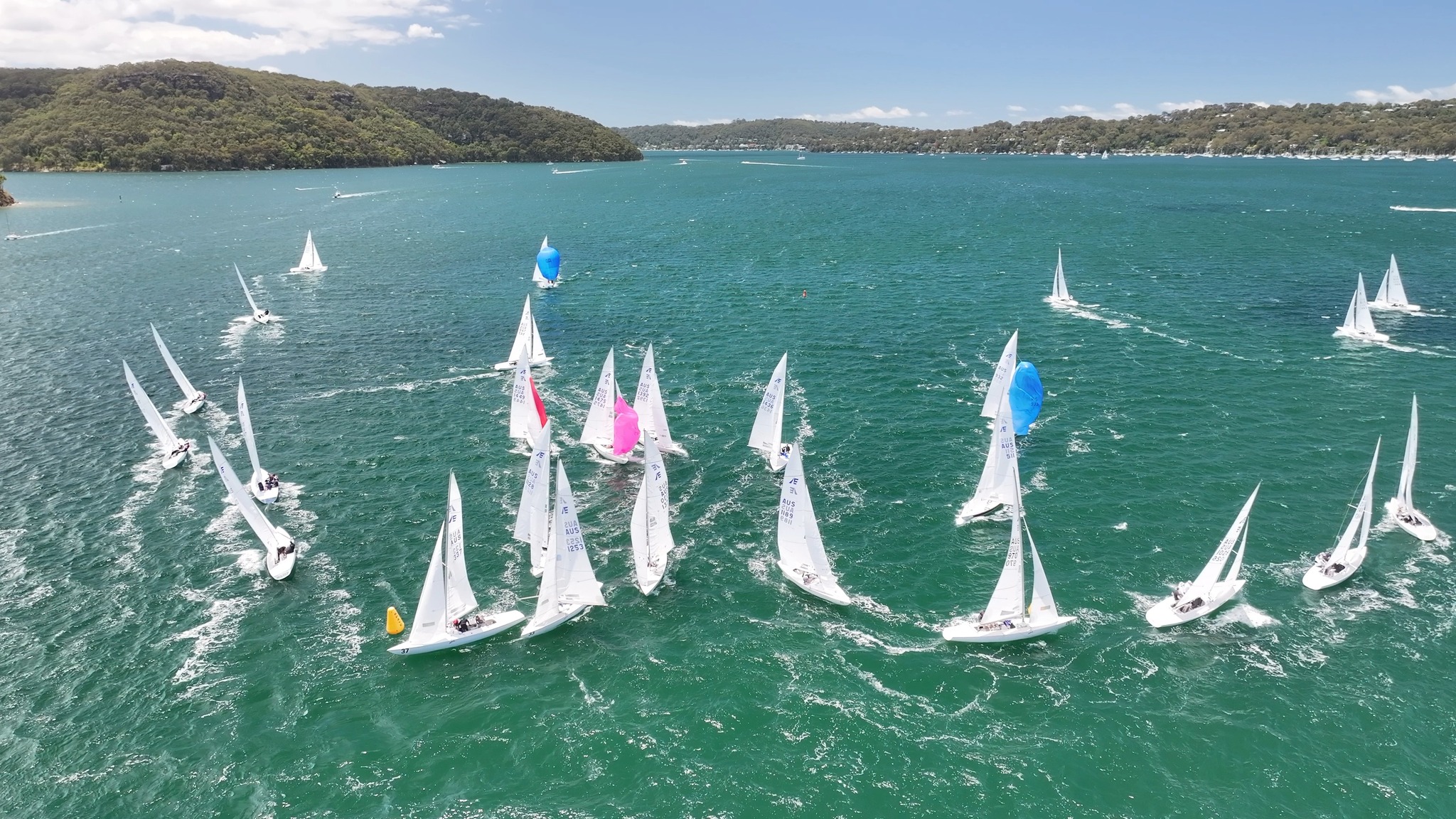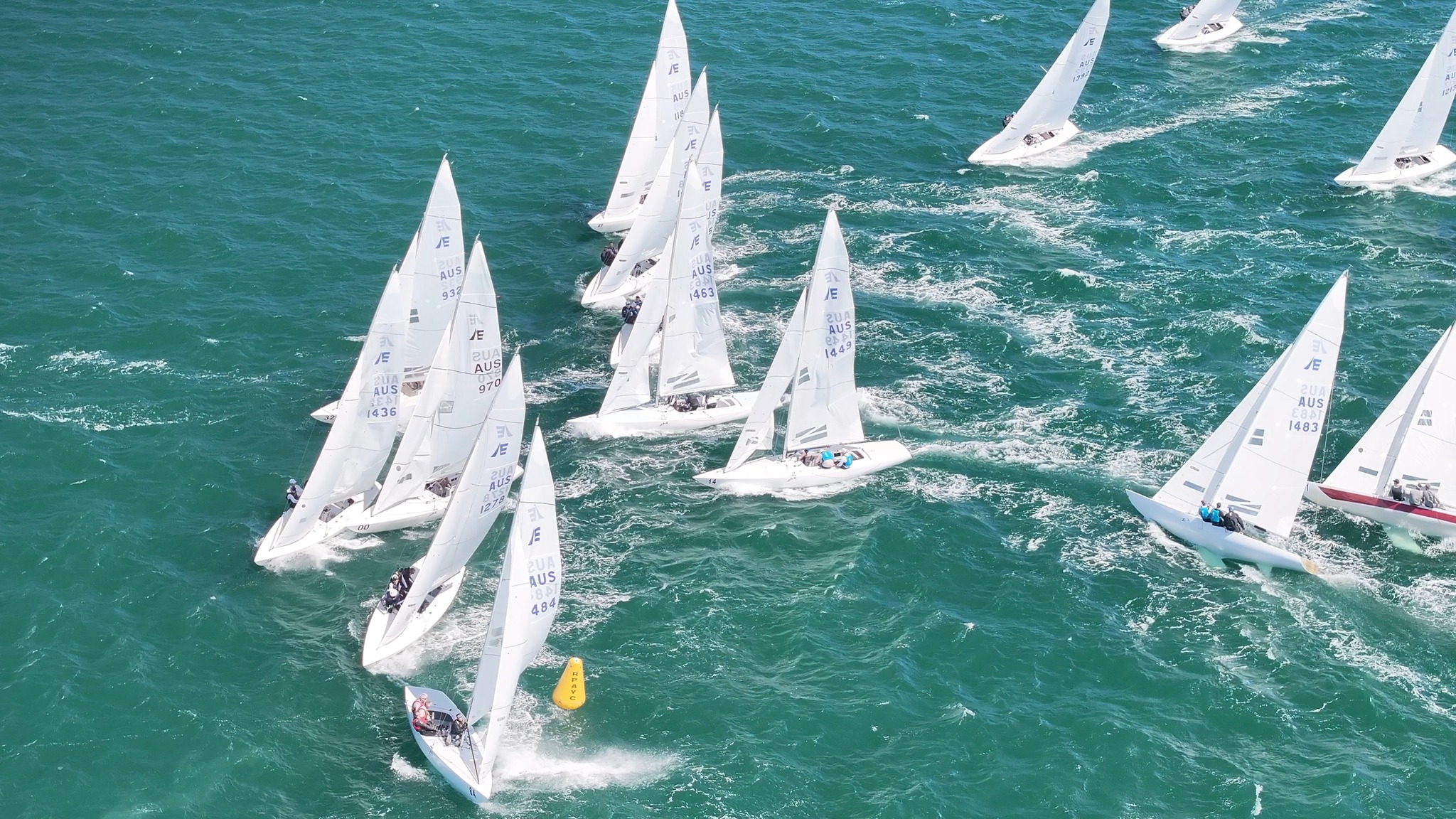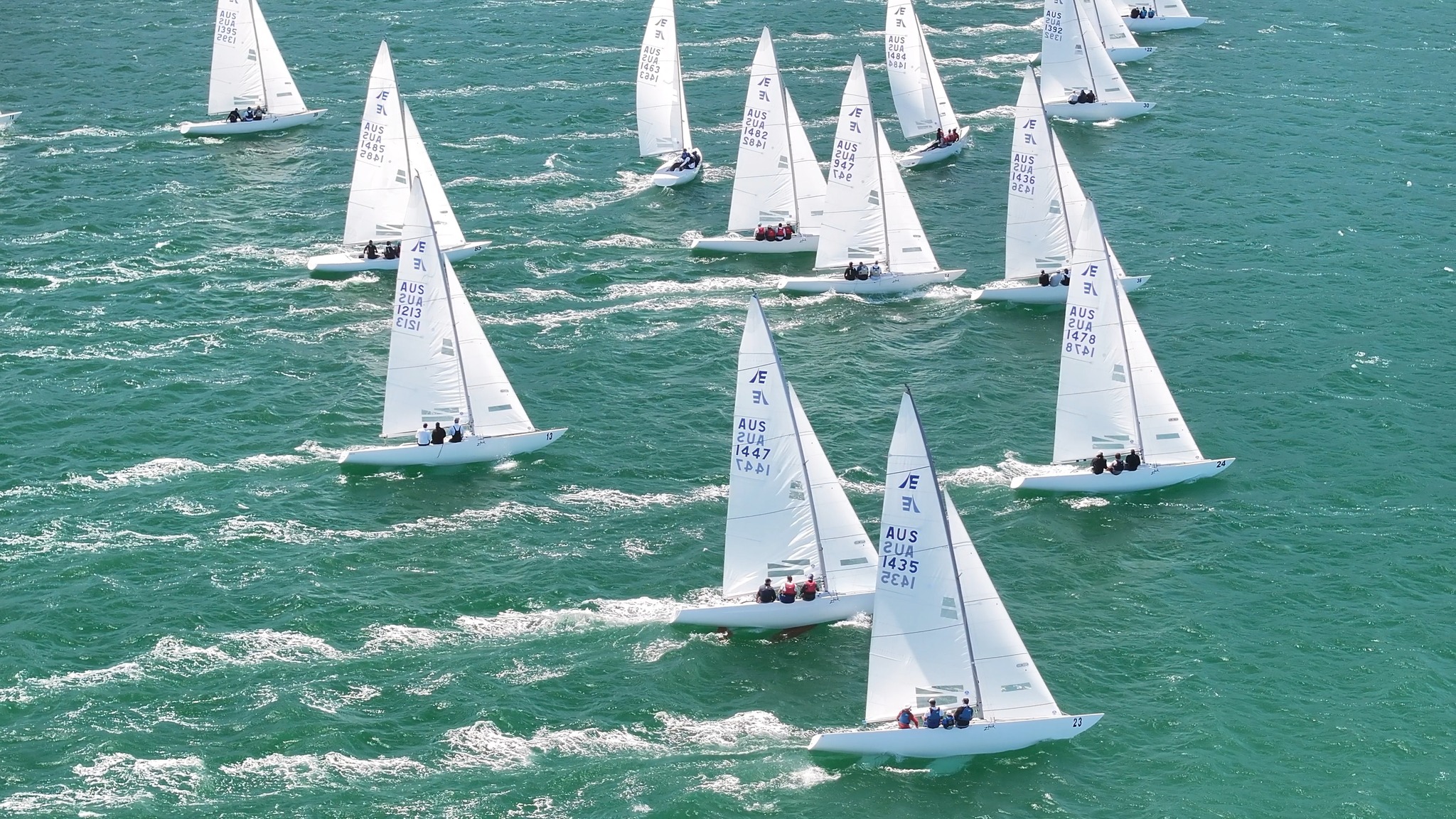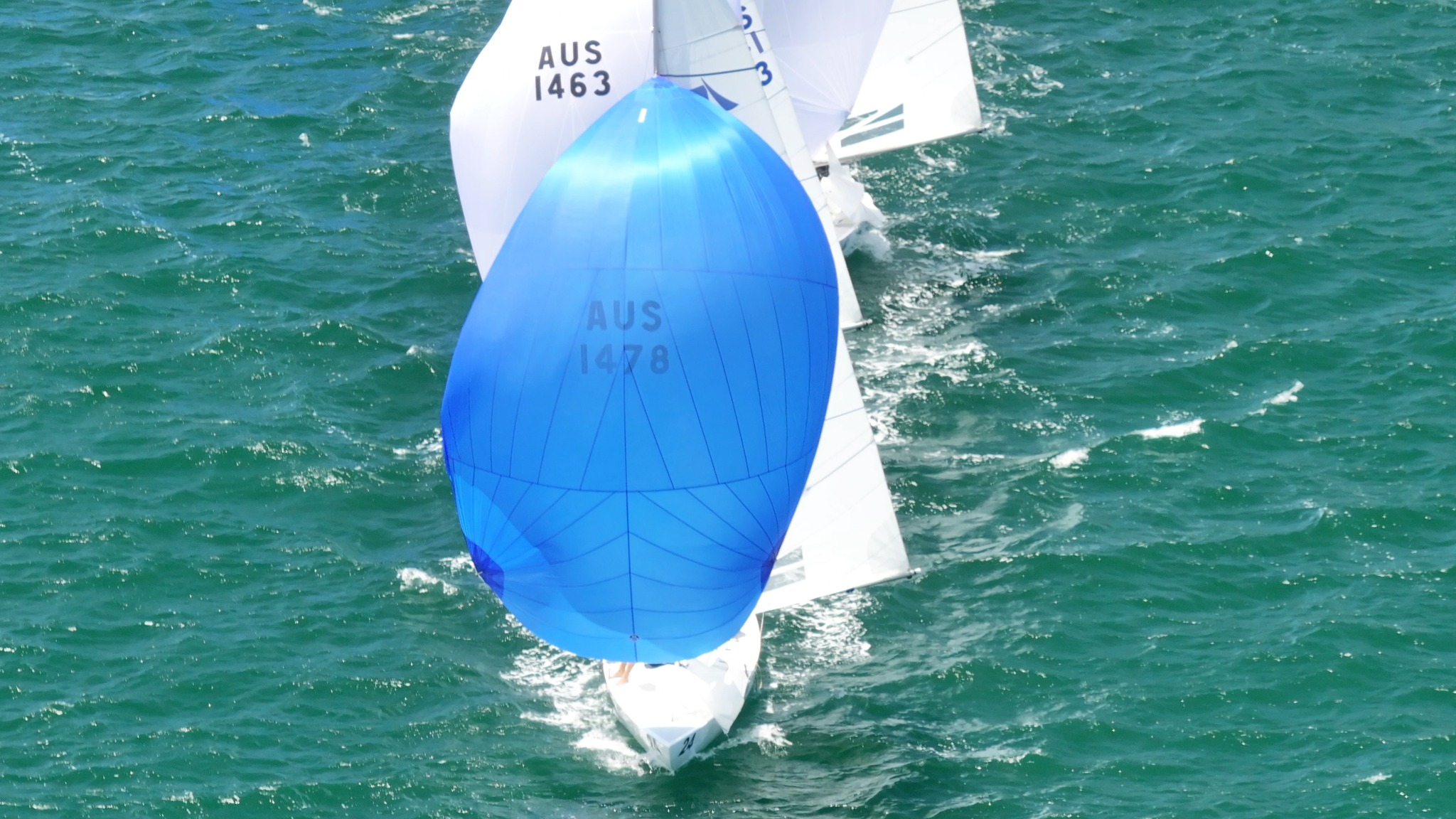 A great overview of the action from Day 1 at the Etchells NSW State Championship currently being sailed from the stunning Royal Prince Alfred Yacht Club - RPAYC, thanks to Terry Calley from Hippodrone, runs in the video below.
Palm Beach Sailing Club's Beware The Bullets Regatta 2023
Runs 18 & 19 Nov 2023 on Pittwater

In sailing terminology a 'bullet' is a patch of wind, sometimes fluky, which can create problems for those not aware of them and the places they may occur - such as the Pittwater estuary towards its Barrenjoey end - especially in that point at the western end of the headland. Others revel in such winds, speeding across the course between marks.
Getting ready for action photos by and courtesy Trevor Gourlay - results will run next Issue, No.: 607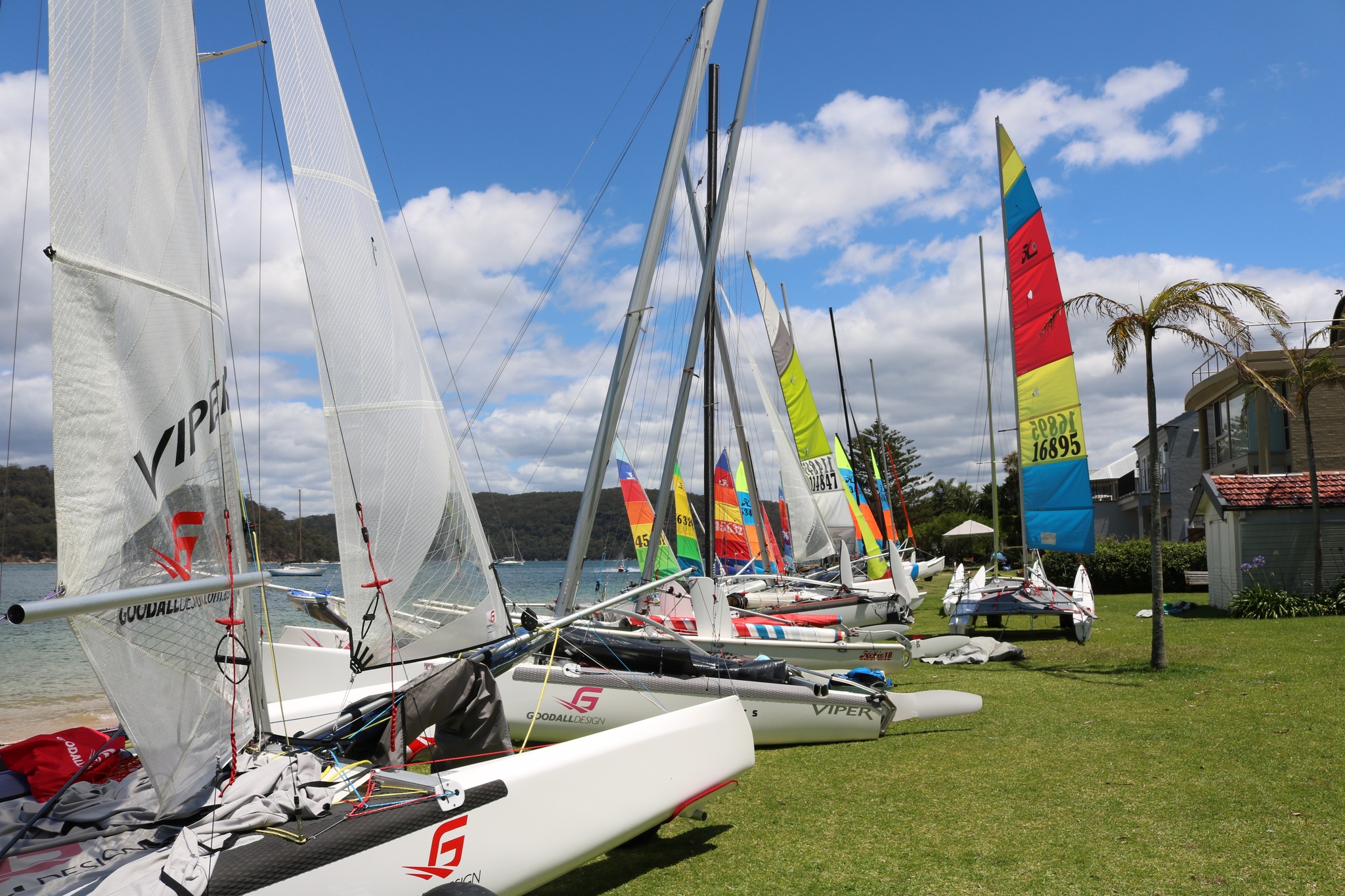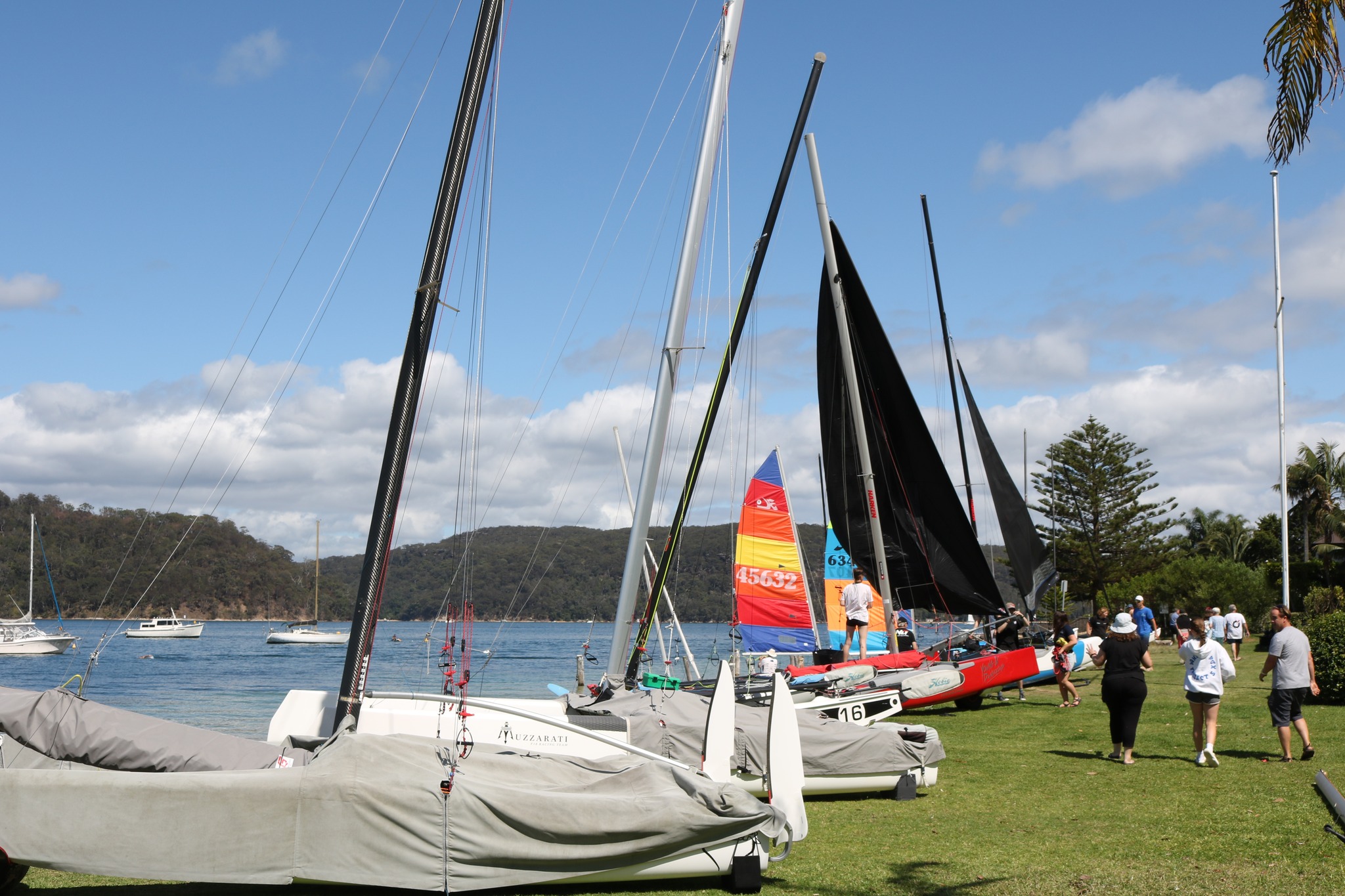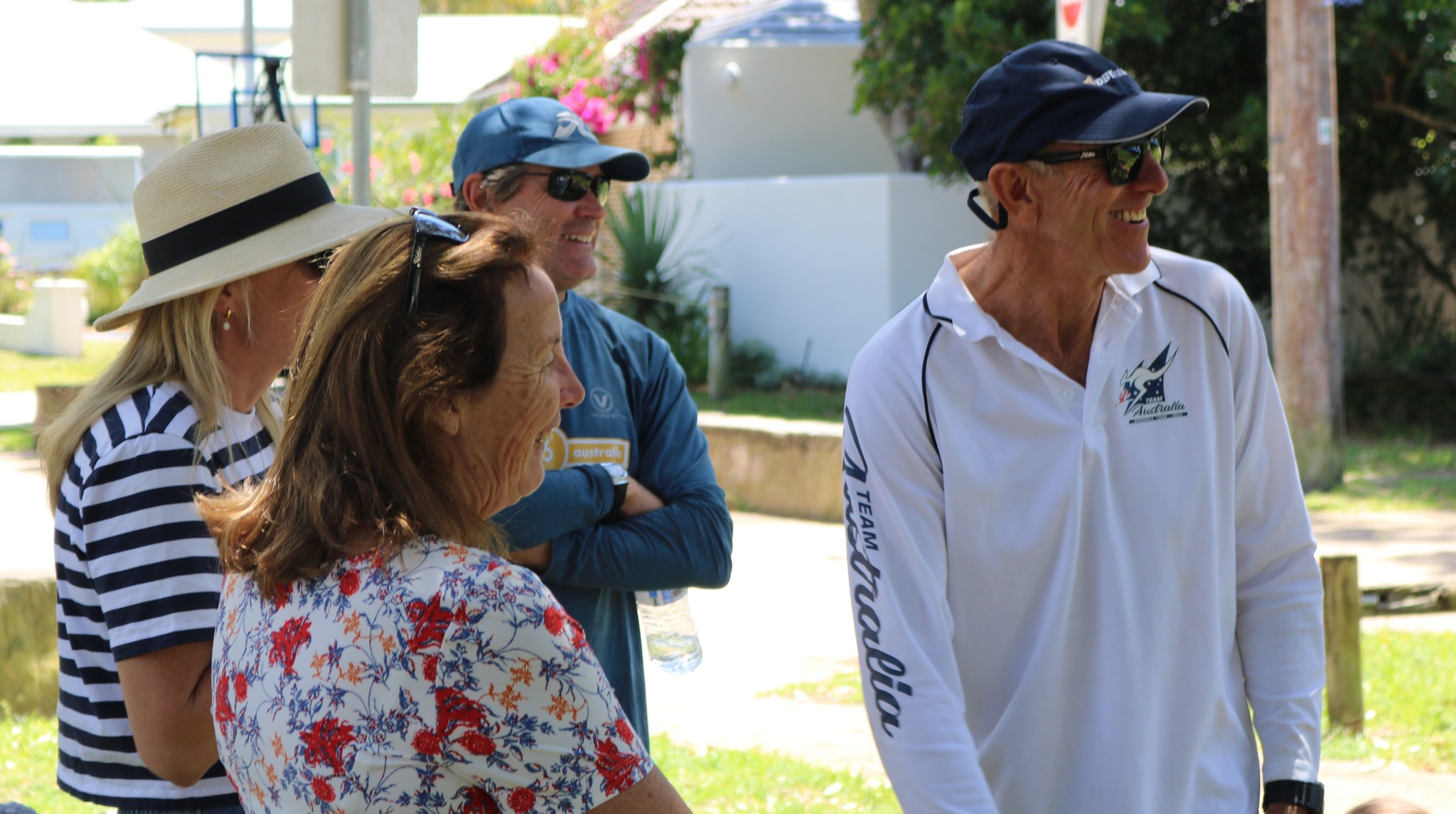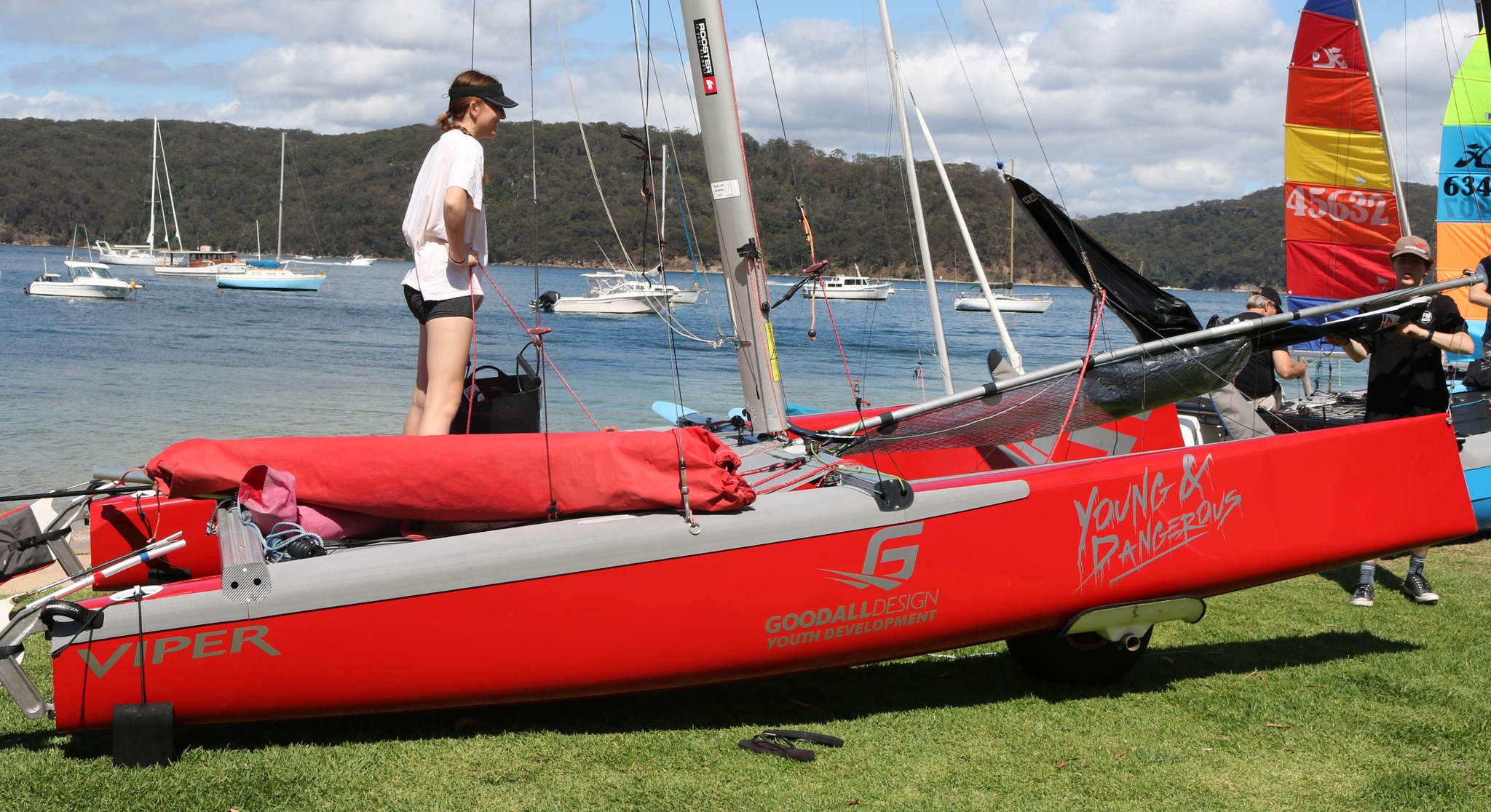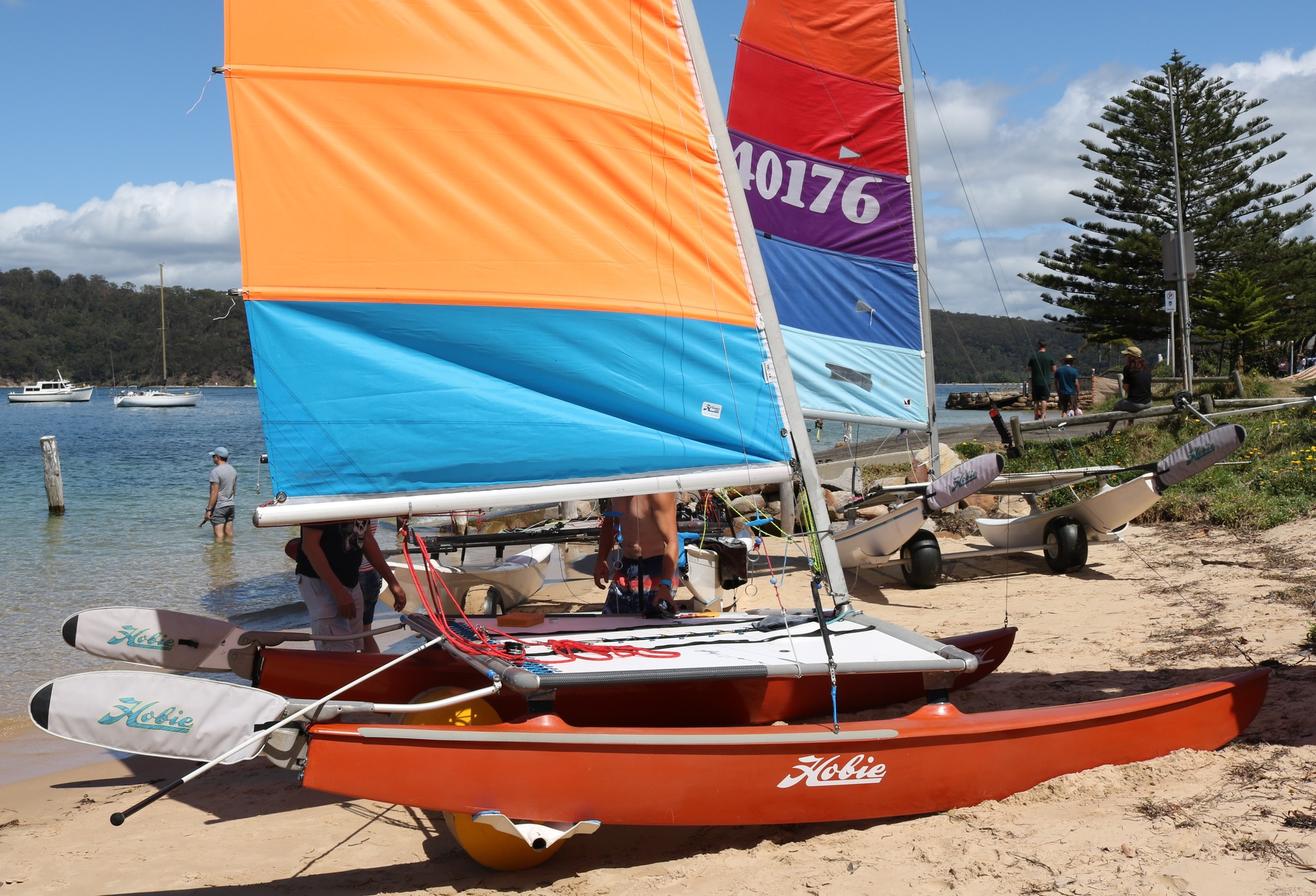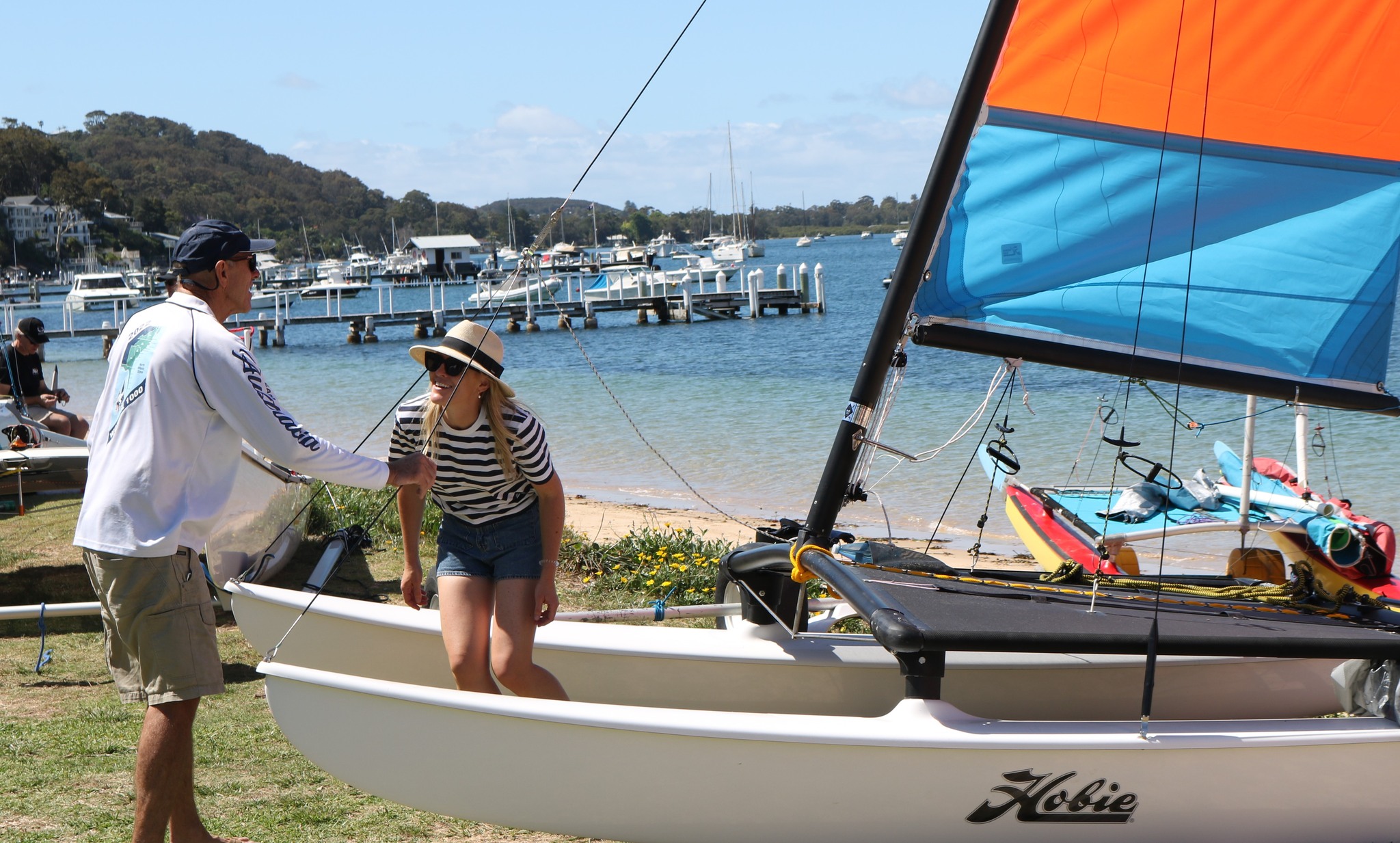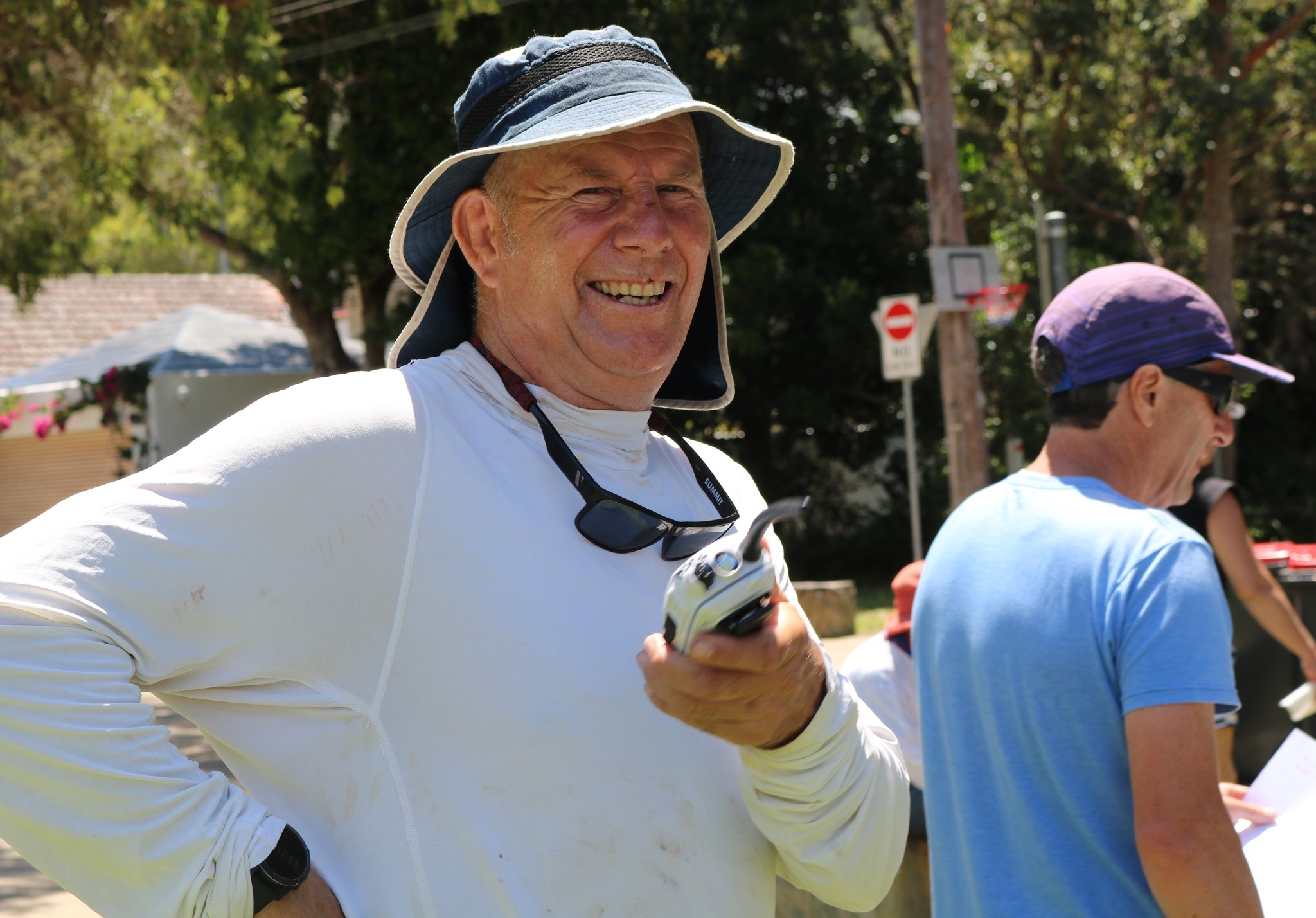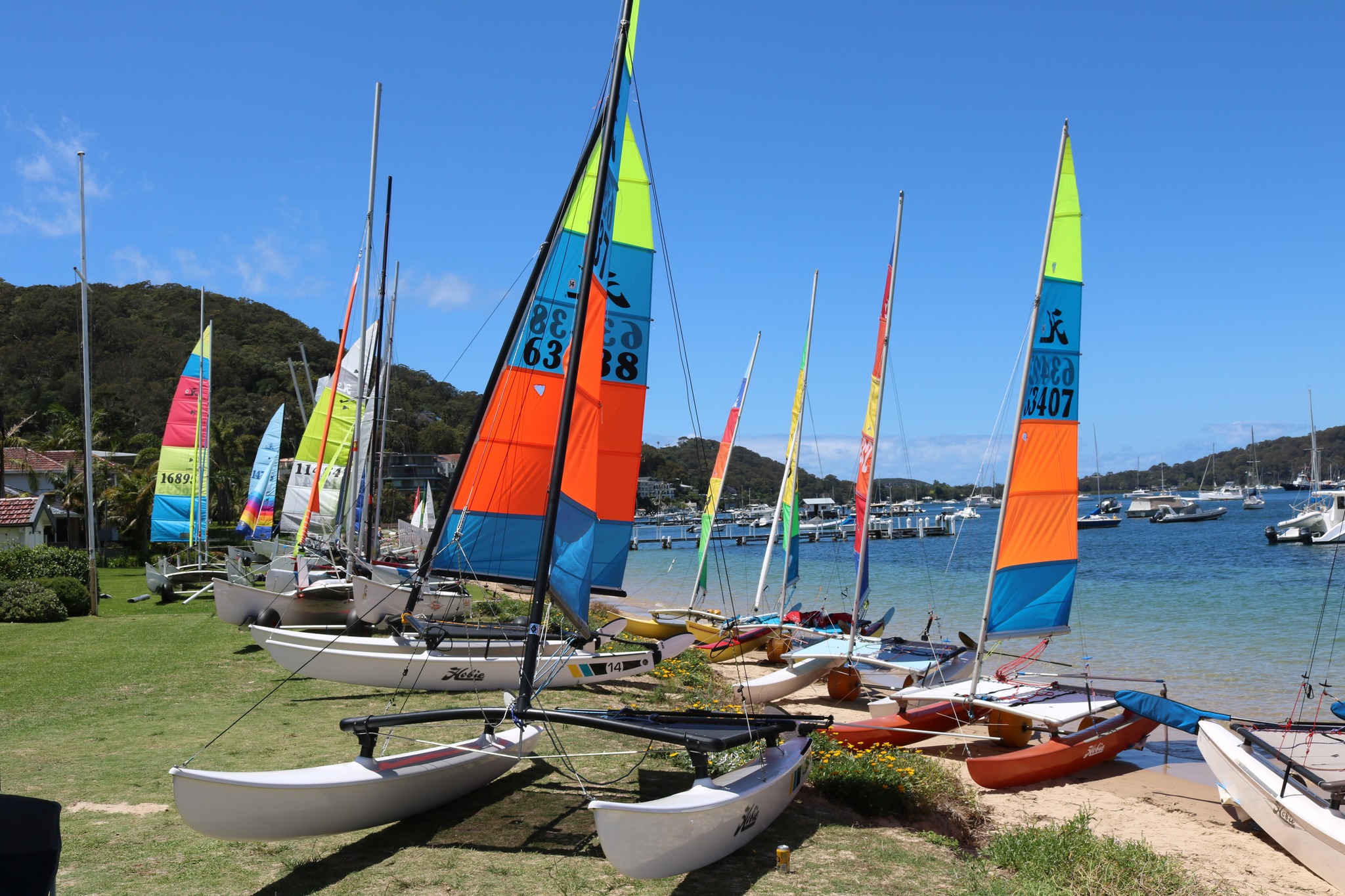 A Day At The Basin
Saturday November 18 2023: Took the teen boys to The Basin - saw dolphins, seals, goanna, wallabies, lapwings, and had kookaburras steal our lunch right from our hands.
Words/Photos by Selena Griffith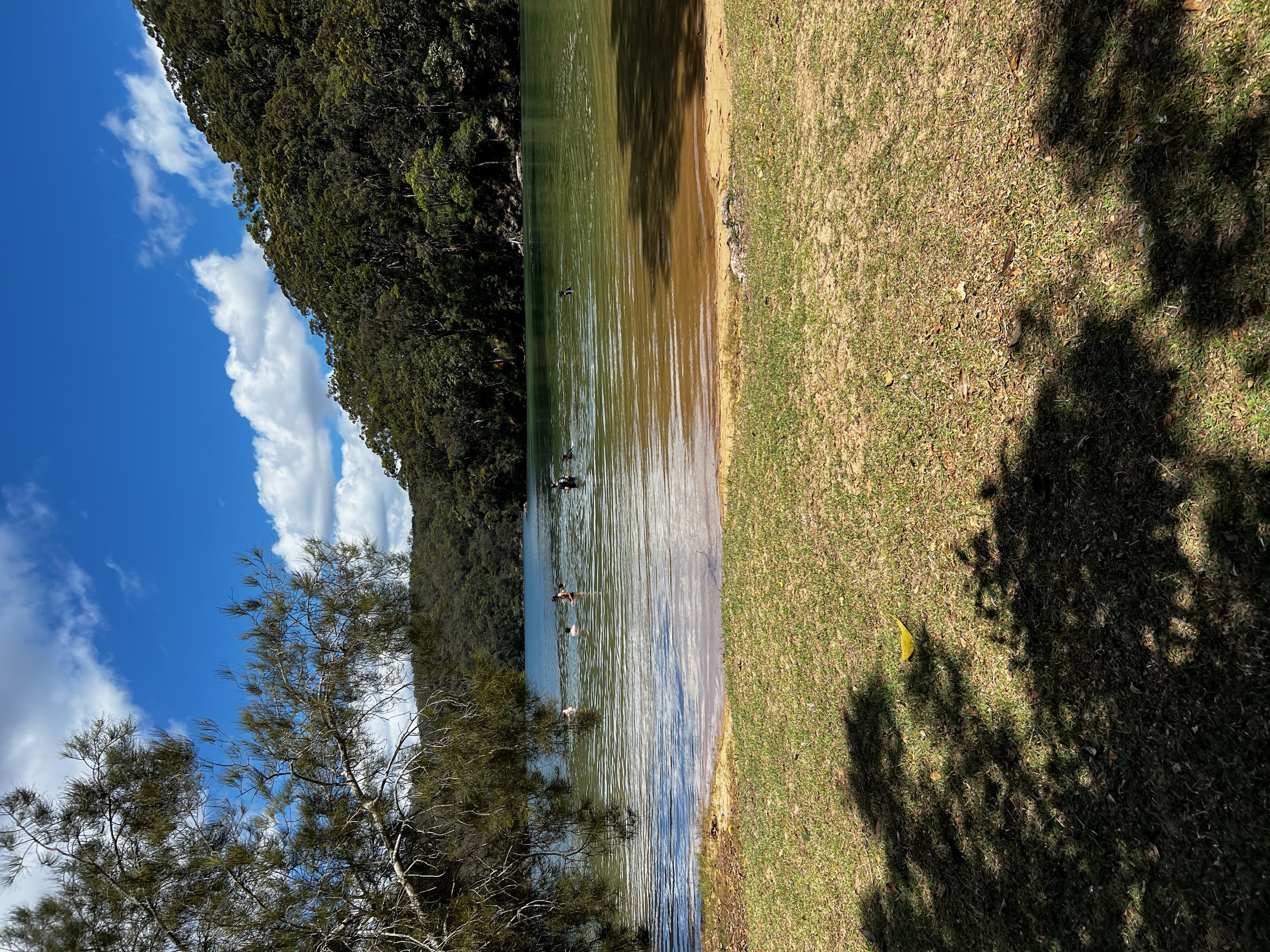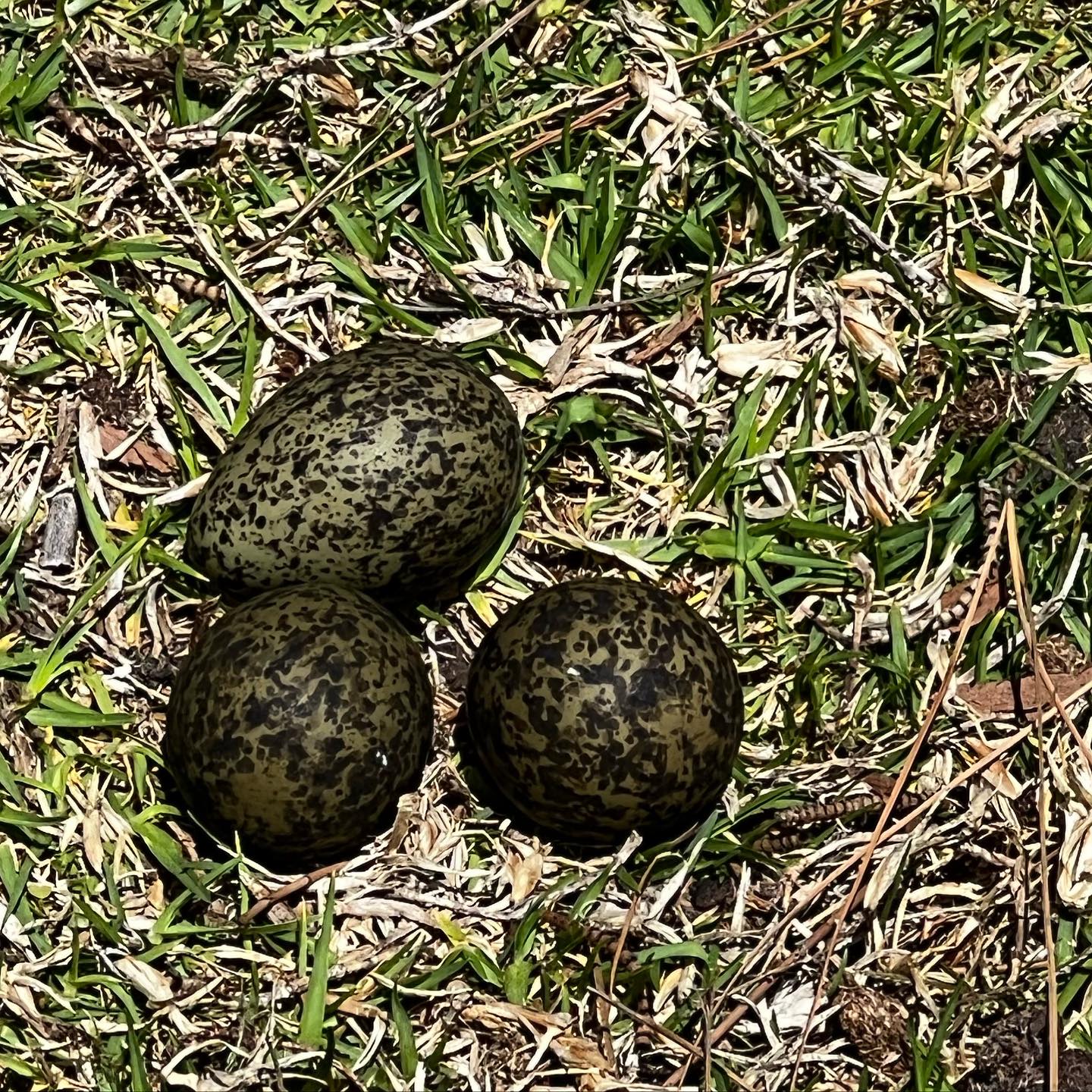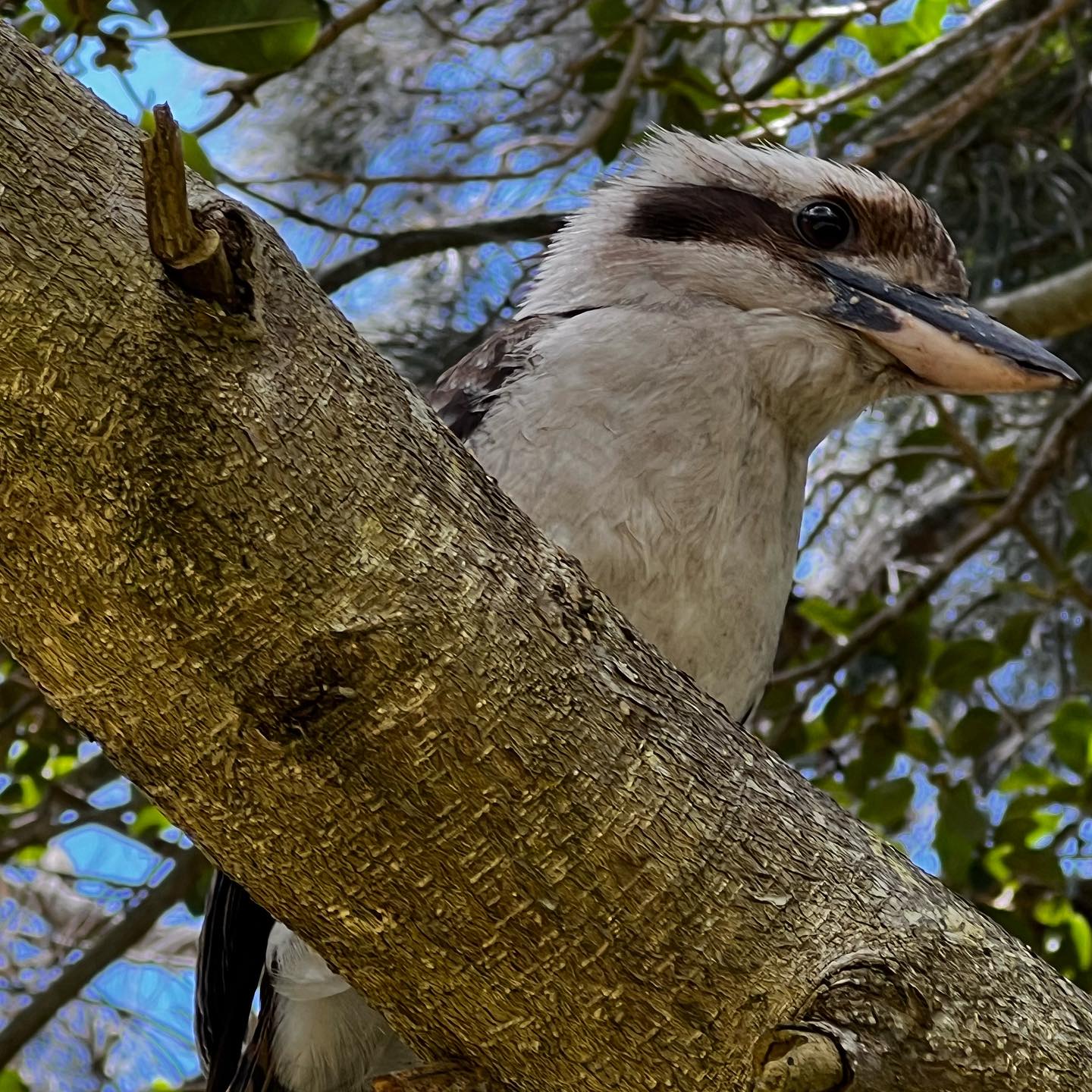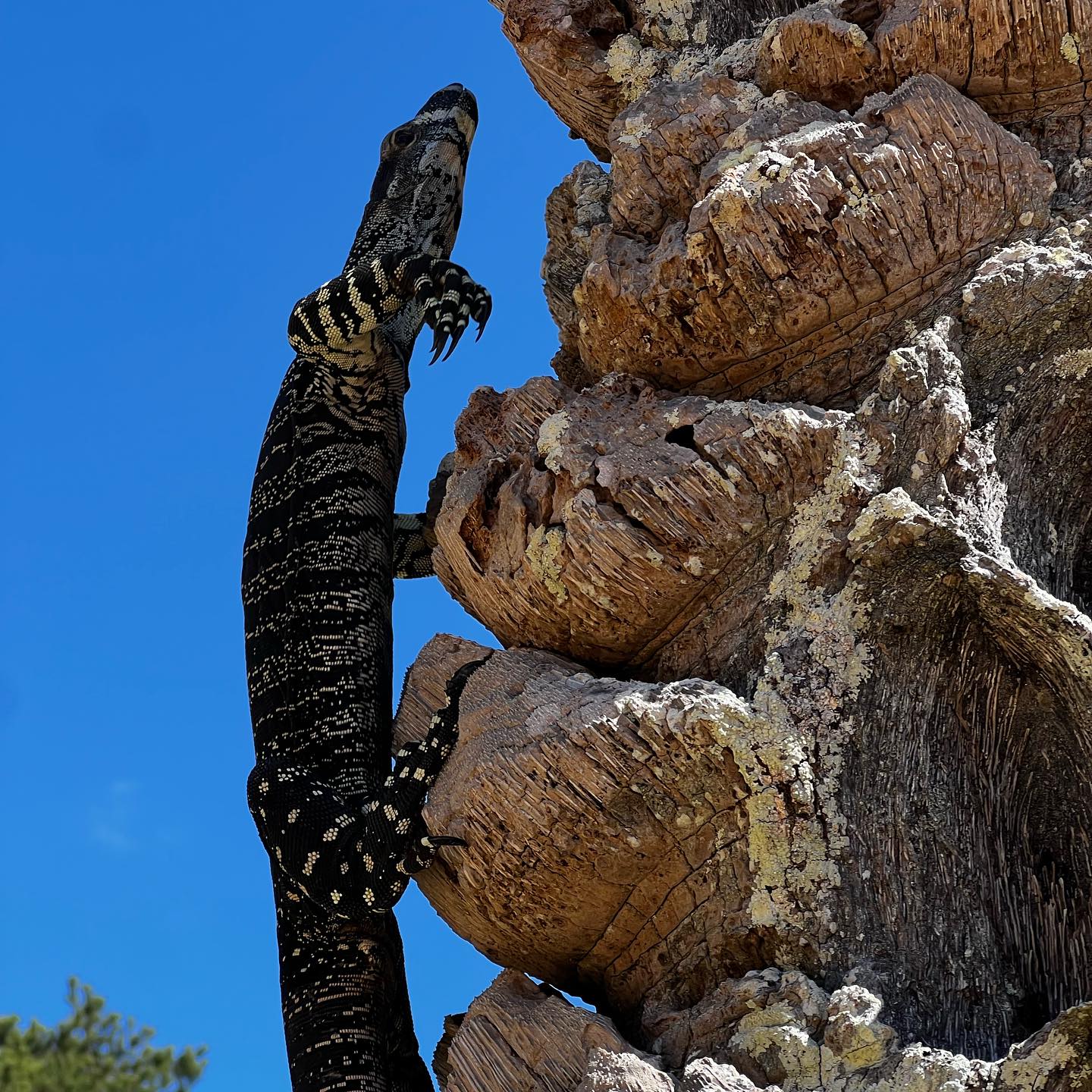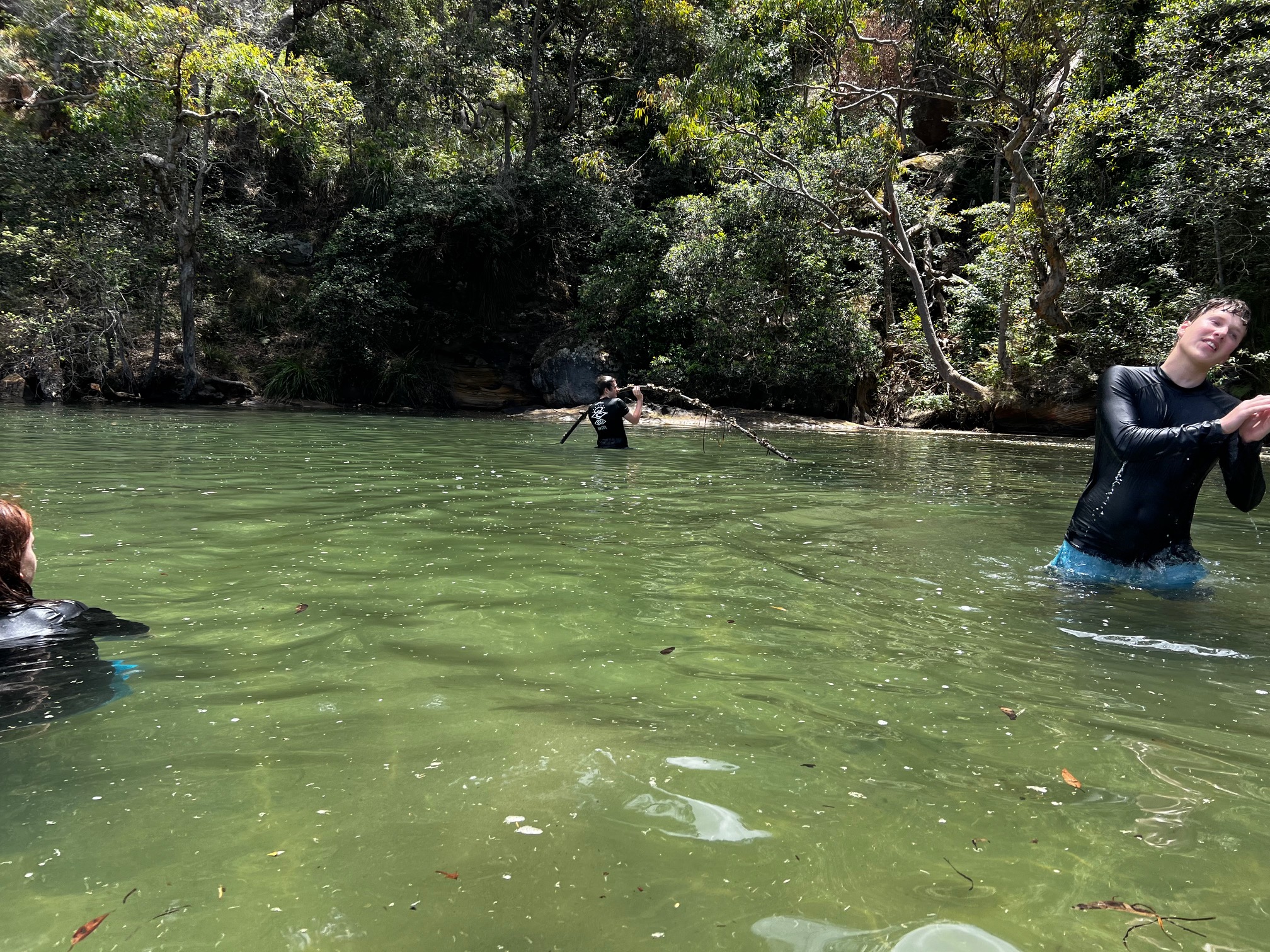 2023 DF65 Masters Club Challenge
by Media Team at RPAYC
On Thursday 16th November RPAYC hosted the return leg of the Masters Club Challenge for the one design DF65 radio controlled yachts against the Royal Sydney Yacht Squadron.
The inaugural event was held in July at RSYS and on that occasion a strong team from RPAYC came out on top, bringing the recently donated perpetual trophy back to Pittwater. Apparently RSYS wanted that trophy back and vowed to send an even stronger team this time to get it.
Each club nominated a team of ten sailors and racing was conducted on windward leeward courses in two fleets, made up of five boats from each club. Depending on the wind direction and conditions the course would be set off the marina at the Club or over at Rowland Reserve (Bayview).
There is plenty of camaraderie between the DF65 sailors from both clubs and often some amusing banter between the competitors, but that takes nothing away from the racing. At the highest level (World or National Championships) the standard of racing is on par with the strongest one design fleets like the Etchells or J70s. While our club sailing is not quite at that level yet we are starting to close the gap on some of the sailors from Australia's strongest clubs in Queensland, Tasmania and Western Australia.
At the end of the racing it was congratulations to the RSYS team for taking out the DF65 Masters 2023.
However, RPAYC members said ''Don't get too attached to that trophy though, WE want it back!''
A few pictures from the event by RPAYC: