October 23 - 29, 2022: Issue 559

Out And About October 2022
- A Mix Of People, Places, A Beautiful Environment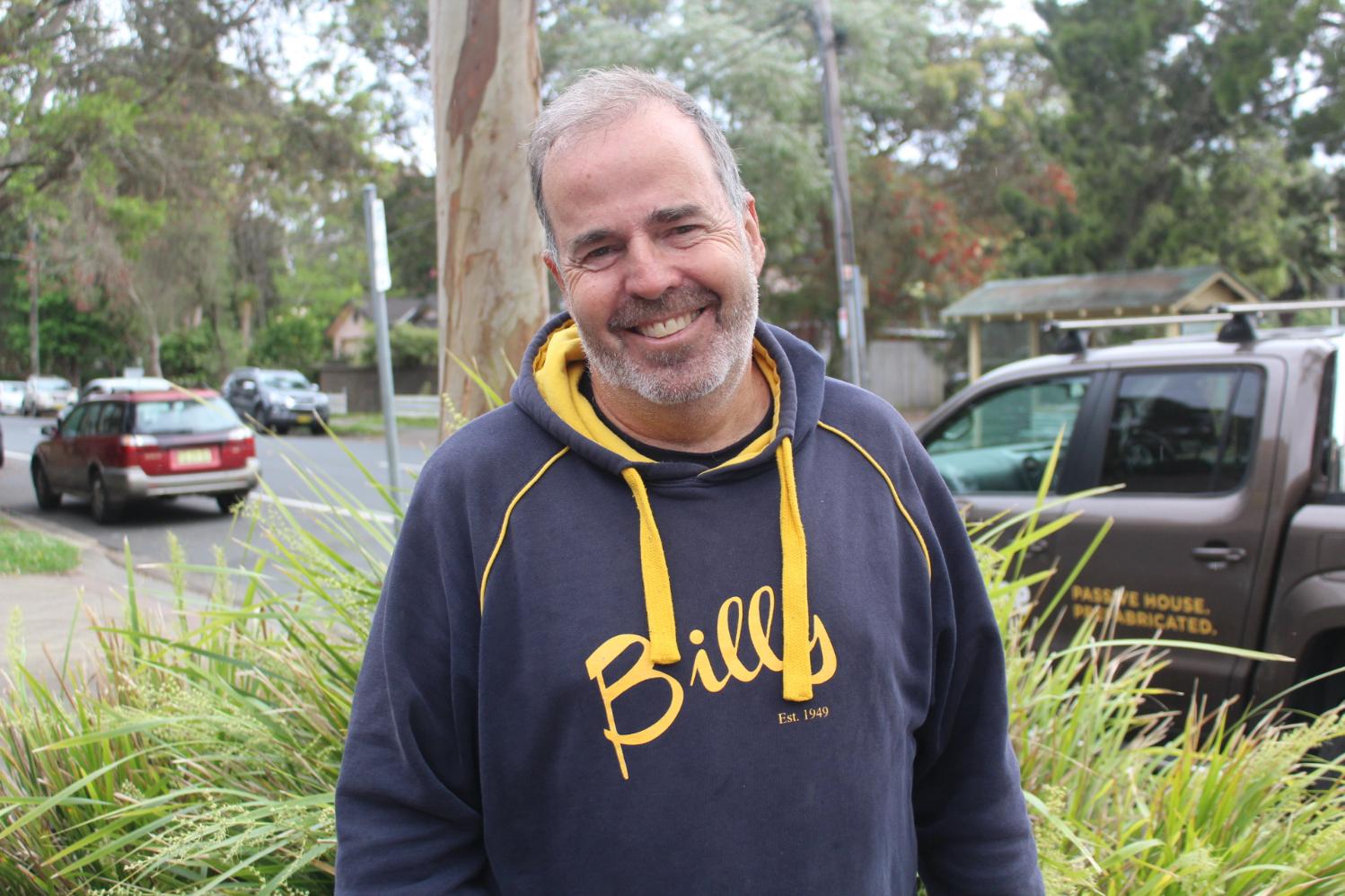 Spotted
after an early morning dip,
Bilgola SLSC's David Madew who is also one of the people behind organising the annual Pittwater Swim Series
.
The Pittwater Ocean Swim Series series is a brilliant excuse to take in the beauty of five of Sydney's Northern Beaches during the height of summer while supporting the local surf lifesaving clubs who organise the events.
When you enter and complete 3 out of 5 swims in the Series and you'll go in the draw to win a big prize. The upcoming 2023 Summer Pittwater Ocean Swim Series includes:
The Newport Pool to Peak on January 8th 2023 - This ocean swim offers three different swim distances; 400m for 10 years and over, 800m for 13 years and over and 2km for 13 years and over. Great prizes are available via a lucky swimmer draw and medals are presented to category winners and placegetters. Fresh fruit is provided for swimmers on their return to the beach and there is a succulent BBQ.
Blackmores Billy Swim on January 15th 2023 - The Blackmores Billy Swim, affectionately known as the 'Billy', has two different swims starting an hour apart, 500m and 1.5km and the more daring of swimmers can certainly try to complete both. The event is a major fundraiser for Bilgola Surf Life Saving Club, supporting patrol activities and equipment acquisition throughout the season. Your entry fees help keep Bilgola Beach safe. Blackmores is once again the major sponsor, with Harris Farm supplying fruit for after swim replenishment.
Warriewood To Mona Vale Swim (& Family Swim) on January 22nd 2023 - The Mona Vale Ocean Swim is a two swim event on Sydney's Northern Beaches. The first of the swims is the 1km Janice Mason Family Fun Swim at Mona Vale, a relaxed and enjoyable swim for the whole family. Following that, the longer of the two swims, the Don Jenkins Memorial Swim, takes swimmers on a 2.26km journey from Warriewood Beach to the Mona Vale Basin. The Warriewood to Mona Vale swim was first held during the 1977-78 season with 20 swimmers, and it is now named after the founder of the swim, Mona Vale life member Don 'Doc' Jenkins. It is recognised as one of the first organised swims in Australia.
The Big Swim: Palm to Whale Beach on January 29th 2023 - The Macquarie Big Swim from Palm Beach to Whale Beach is one of the premier events on the ocean swim calendar, with a proud history and a satisfying and challenging course. The 2.8km point-to-point ocean swim started in 1974 with just shy of 40 competitors; but today, it is pushing 2000 competitors, attracting ocean swimmers from all over the country. Starting on the northernmost beach on the peninsula, this ocean swim offers two different swim distances; the Ray White (Prestige) Palm Beach Little Big Swim which is a 1km ocean swim and the main event, the 'Big Swim' a 2.5km ocean swimming epic.
The 'Round the Bends' swim or the Newport To Avalon Swim (& Surf Swim) on March 13th 2023 - The Newport To Avalon Swim (& Surf Swim) event hosts two previously separate swims in one awesome day of ocean swimming on Sydney's Northern Beaches. There's a 1.2km 'family' swim around the buoys off Avalon Beach and the pinnacle event, the 'Around The Bends' Newport to Avalon Beach 2.5km point-to-point journey swim. For the really keen, there is a rare opportunity to swim both events for the same price! Organisers have scheduled it so that any parent in the 'Around The Bends' swim can be finished and ready to join their kids in the shorter swim - making it a family affair.
More in this in November!
Photo: A J Guesdon.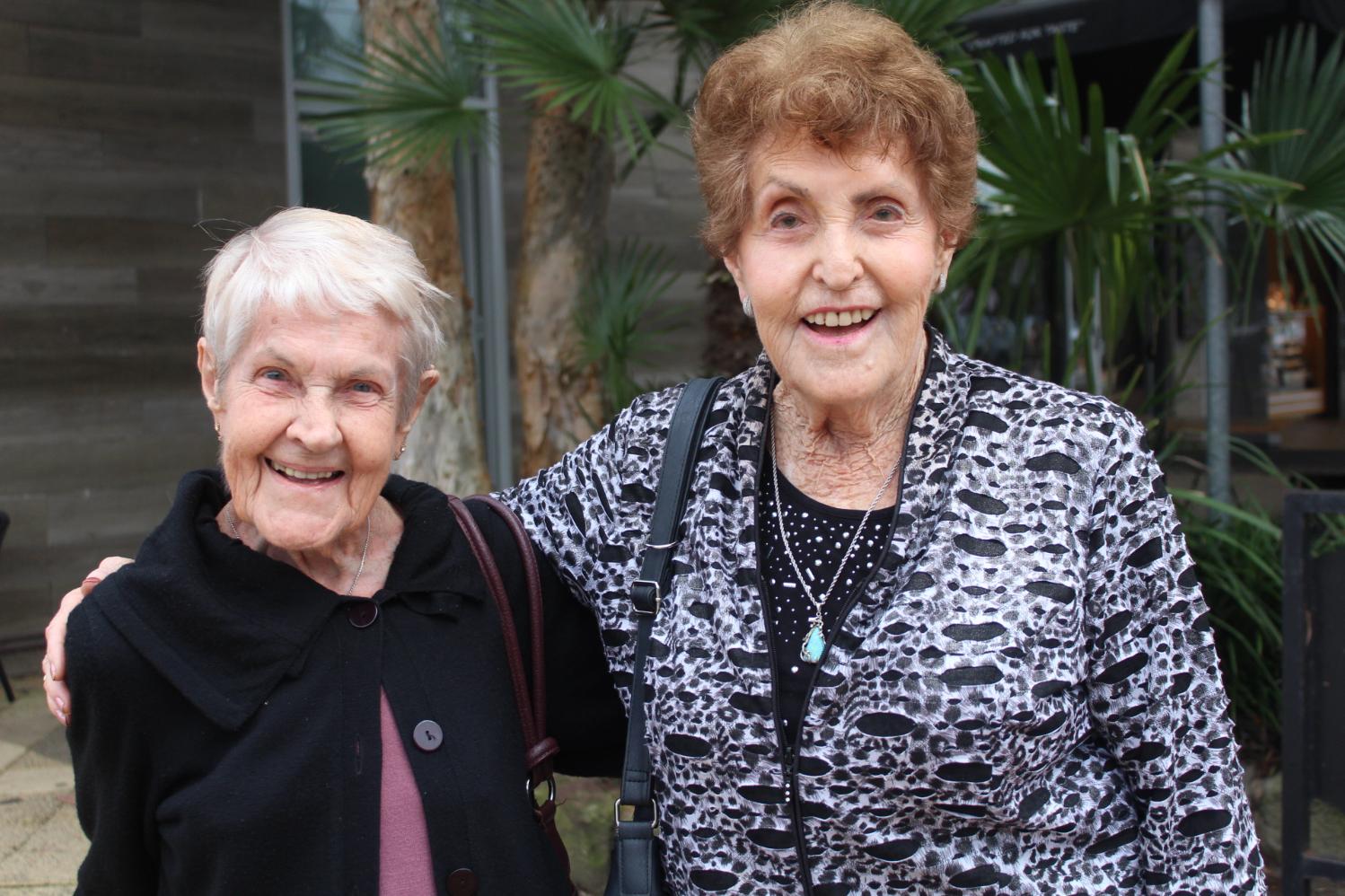 Spotted:
Former longest serving
Mayor of Pittwater Patricia Giles OAM and her sister Jan
out shopping in Avalon Beach village for wool on Saturday morning, October 22nd, to knit baby clothes for a soon to be born addition to the family - Congratulations! Photo: A J Guesdon.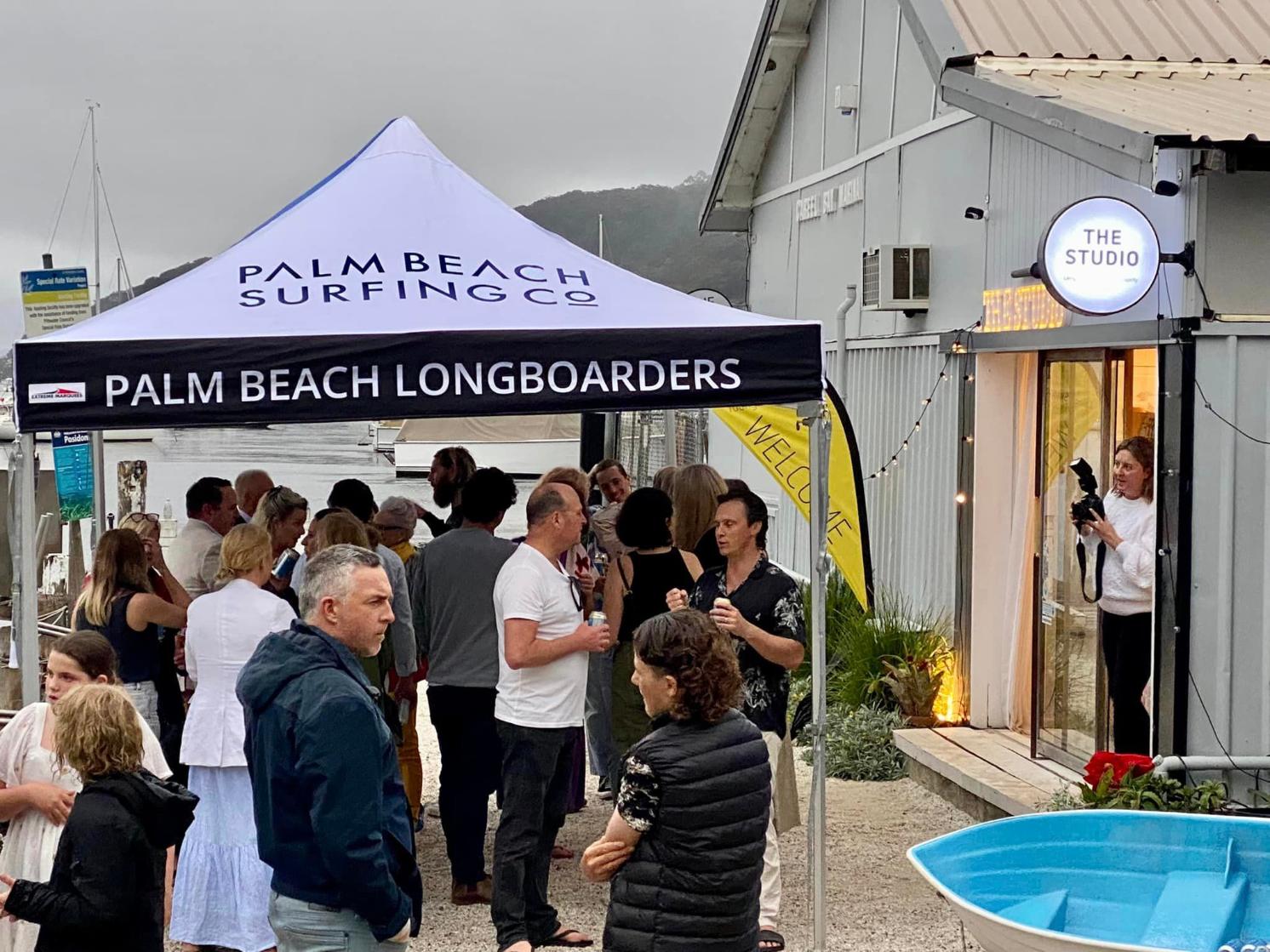 Spotted:
Palm Beach Longboarder Members at opening of
Gabriella Moses exhibition, at The Studio Careel Bay
, Careel Bay Marina. Her artwork is on display if you missed the great opening night, Gabreilla's exhibition will run until October 31st. Photo: Adriaan van der Wallen.
Gabriella Moses is an Illustrator embellished logos, specific illustrations or posters for business or personal use, as well as custom painted wall murals. Residents would have seen her work for the Avalon on the Green posters, fundraising for Avalon Public School.

Find out more at: www.gabriellamoses.com.au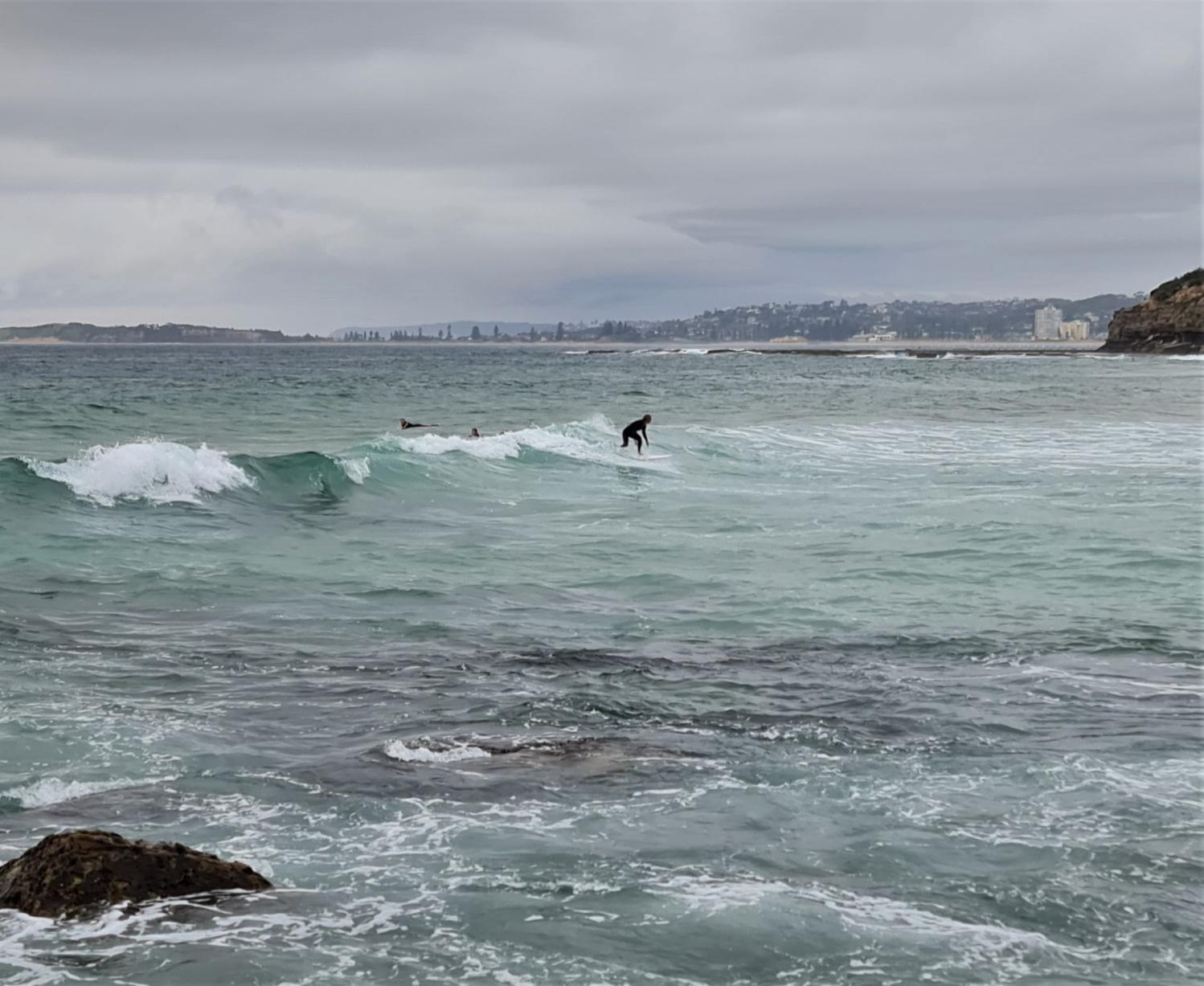 Spotted:
Catching
a
Turimetta Beach wave
, Thursday October 20th. Photo Joe Mills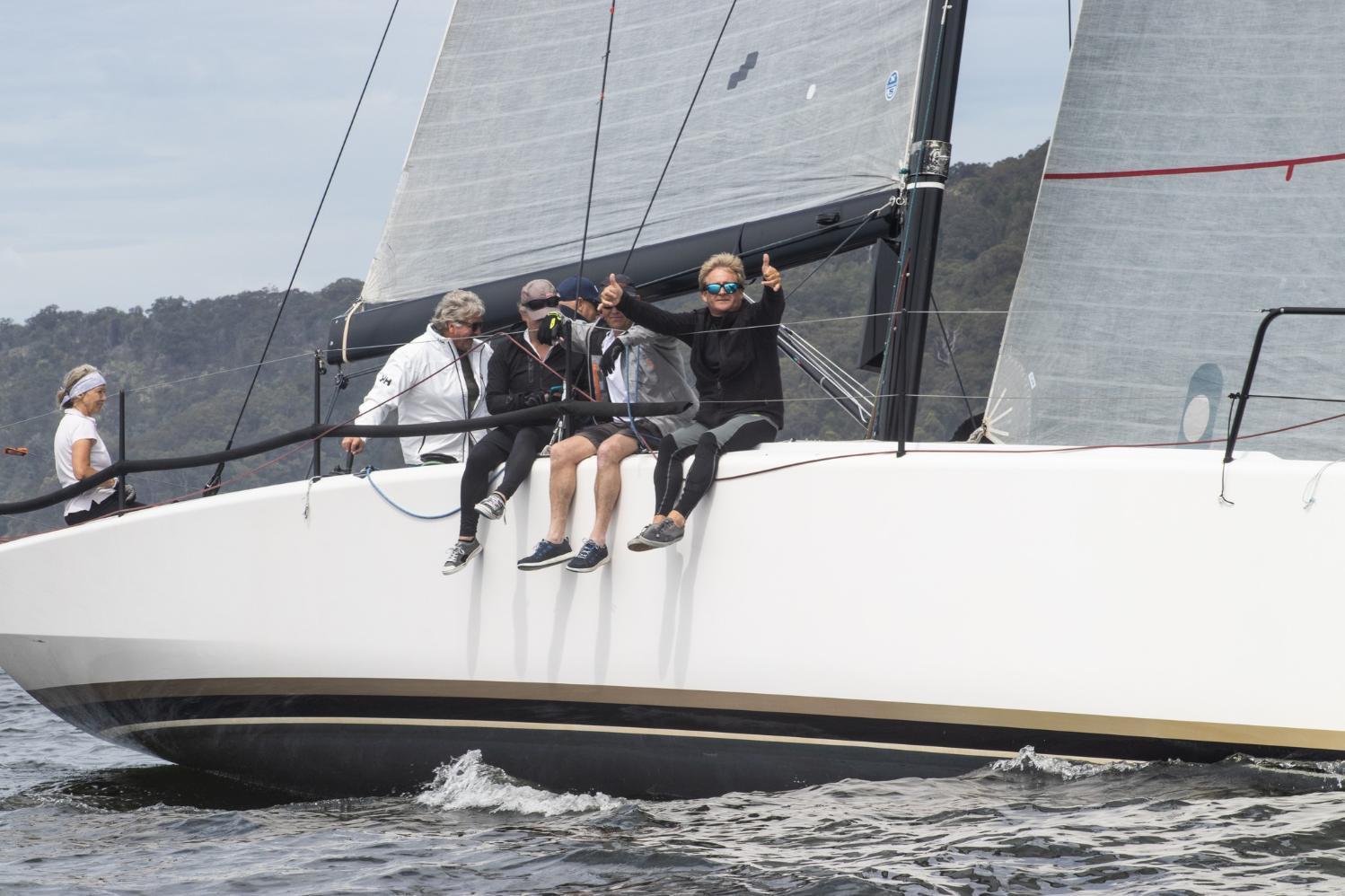 Spotted: Broken Bay Island Series Race 1. Pictures by RPAYC, Saturday October 22nd, 2023
The Royal Motor Yacht Club of Broken Bay has launched a brand-new yacht racing series to celebrate the coming Summer. Called the Broken Bay Island Series (BBIS) it's a three-race event centred around RMYC's long running Three Islands race and including two more events that will incorporate at least two island turns and be sailed on a Saturday.
The concept of the BBIS is to provide typical club racing yachts a full series that's not too demanding on free time and really delivers on the fun of racing in a sizeable fleet with spinnakers.
The attraction of the annual RMYC Three Island race has always been the navigational challenge of tides and shallows quite apart from variable winds and some semi-open water.
RMYC Sailing Master, James Hill says the main aim of the BBIS is to deliver on those same challenges over a three-race series that's a bit different to normal around-the­ buoys regattas.
Race Coordinator, Steve Lucas says previously the 3-lslands race was part of a local club series, however the BBIS reaches out to include boats and club teams from anywhere from the Central coast, Sydney Harbour and south to Port Hacking. "We really want more clubs to get involved and berthing is available for visiting competitors at our top­ class marina in Newport, Pittwater," says Lucas.
RPAYC will be joining the Series and encourages owners to fly the RPAYC Flag.
The RPAYC has also announced this week the return of their Pittwater Regatta in February 2023. Details here this Issue.
To enter the Broken Bay Island Series Click Here List of Entrants Click Here
Further information: RMYC Sailing Office: Ph 02 99985505 or email jaz@royalmotor.com.au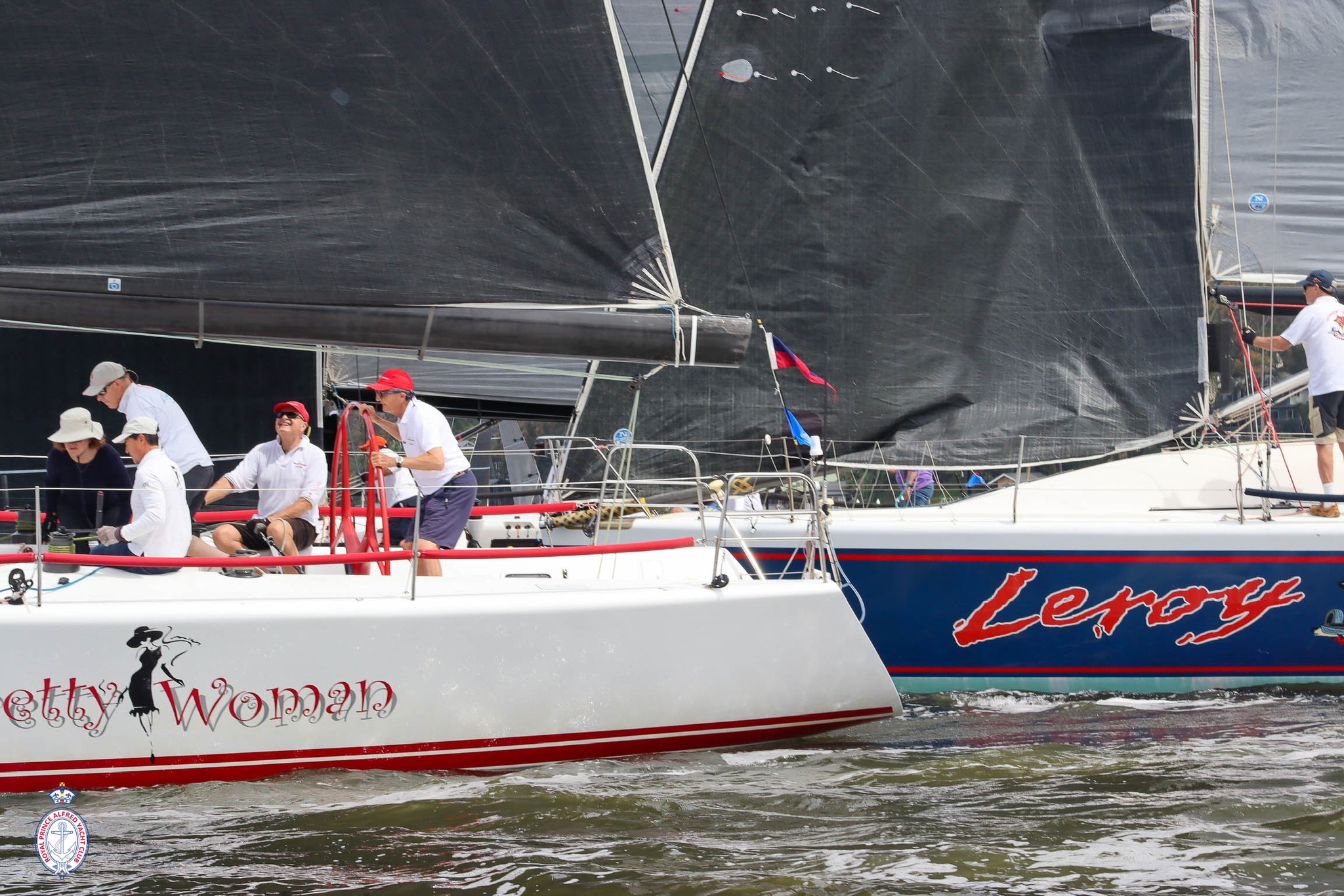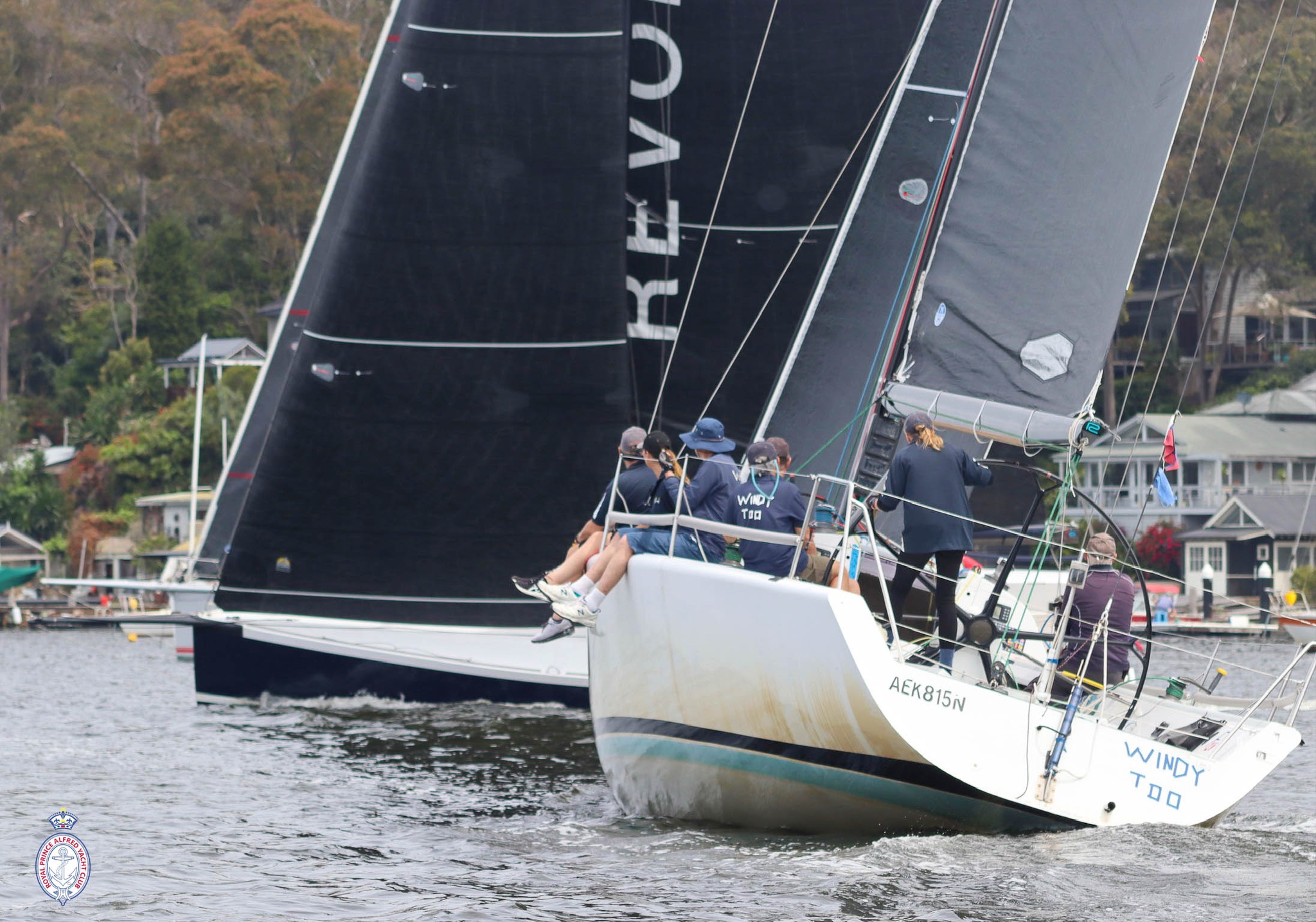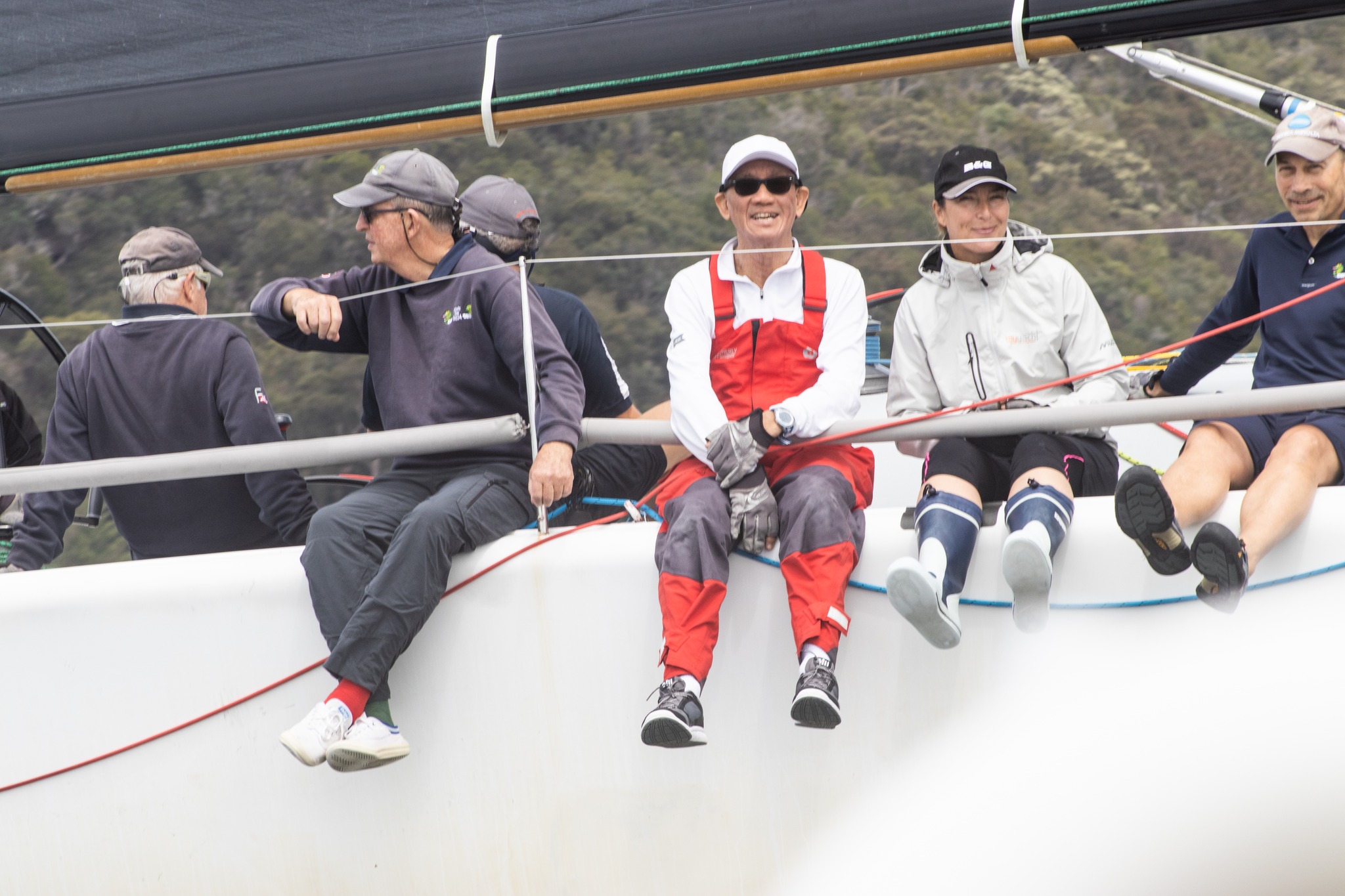 Beautiful Places, Little Species - Beautiful Environment
Turimetta Beach
Monday October 17th and Tuesday October 18th
, 2022. Photos: Joe Mills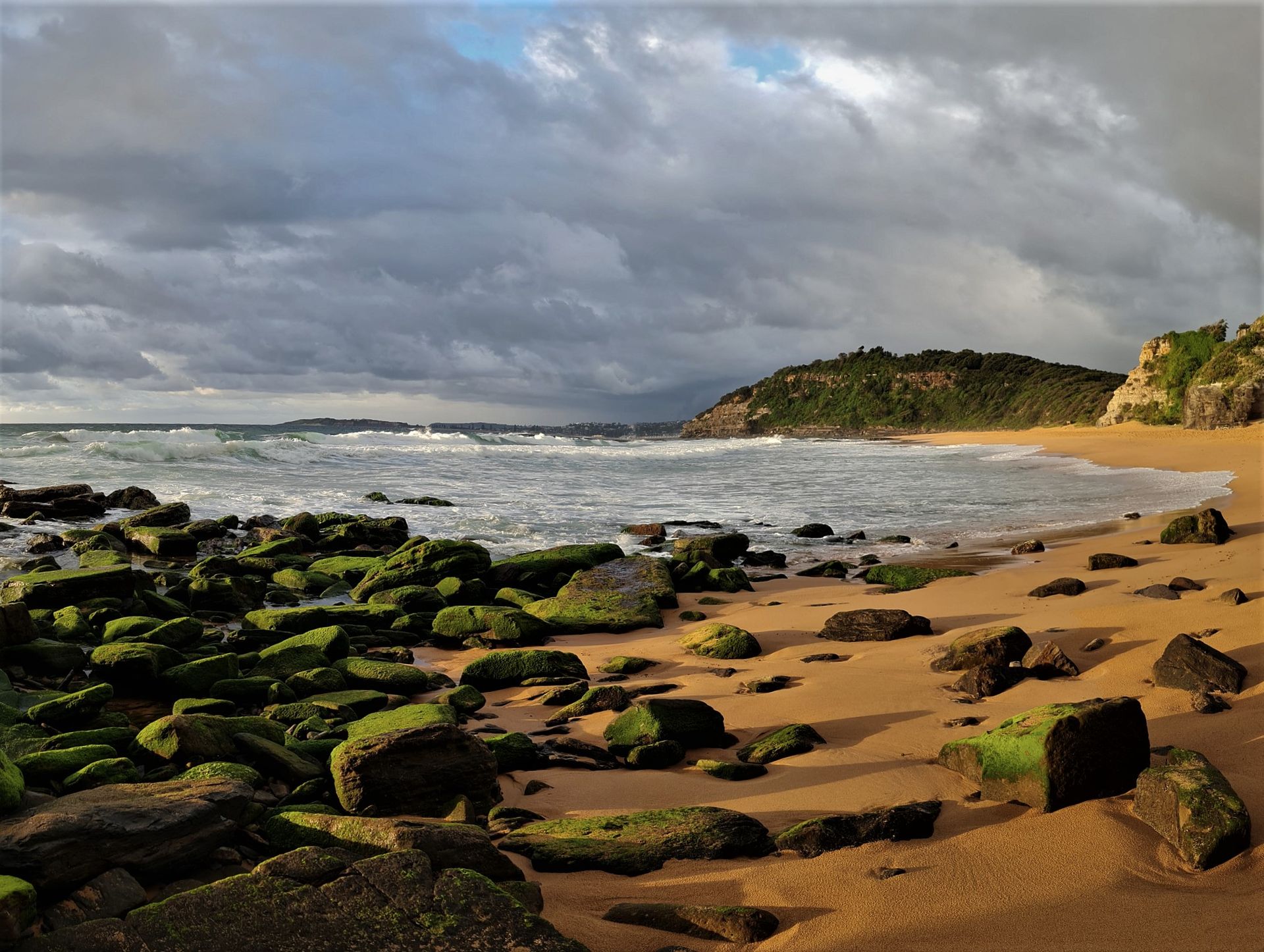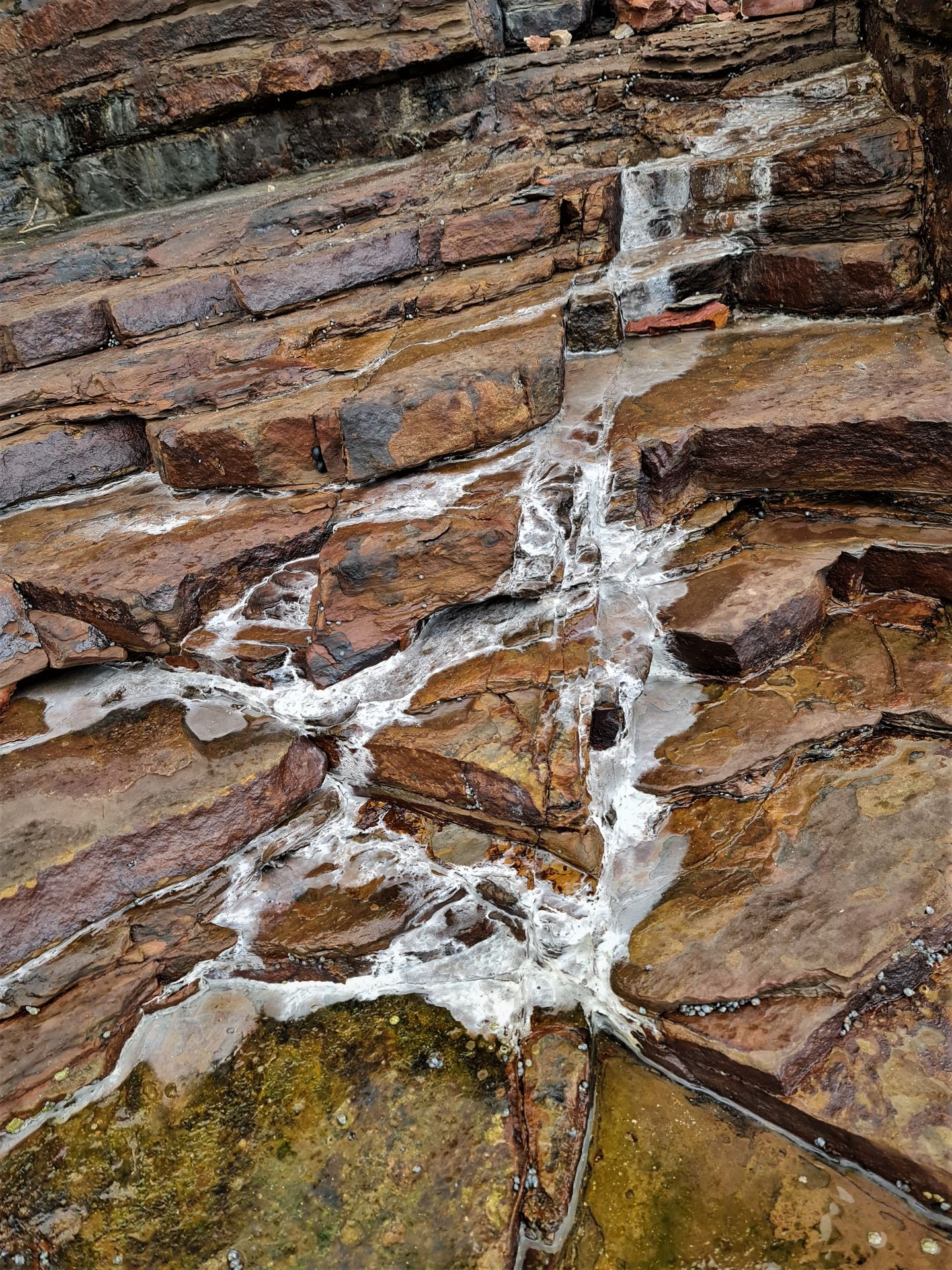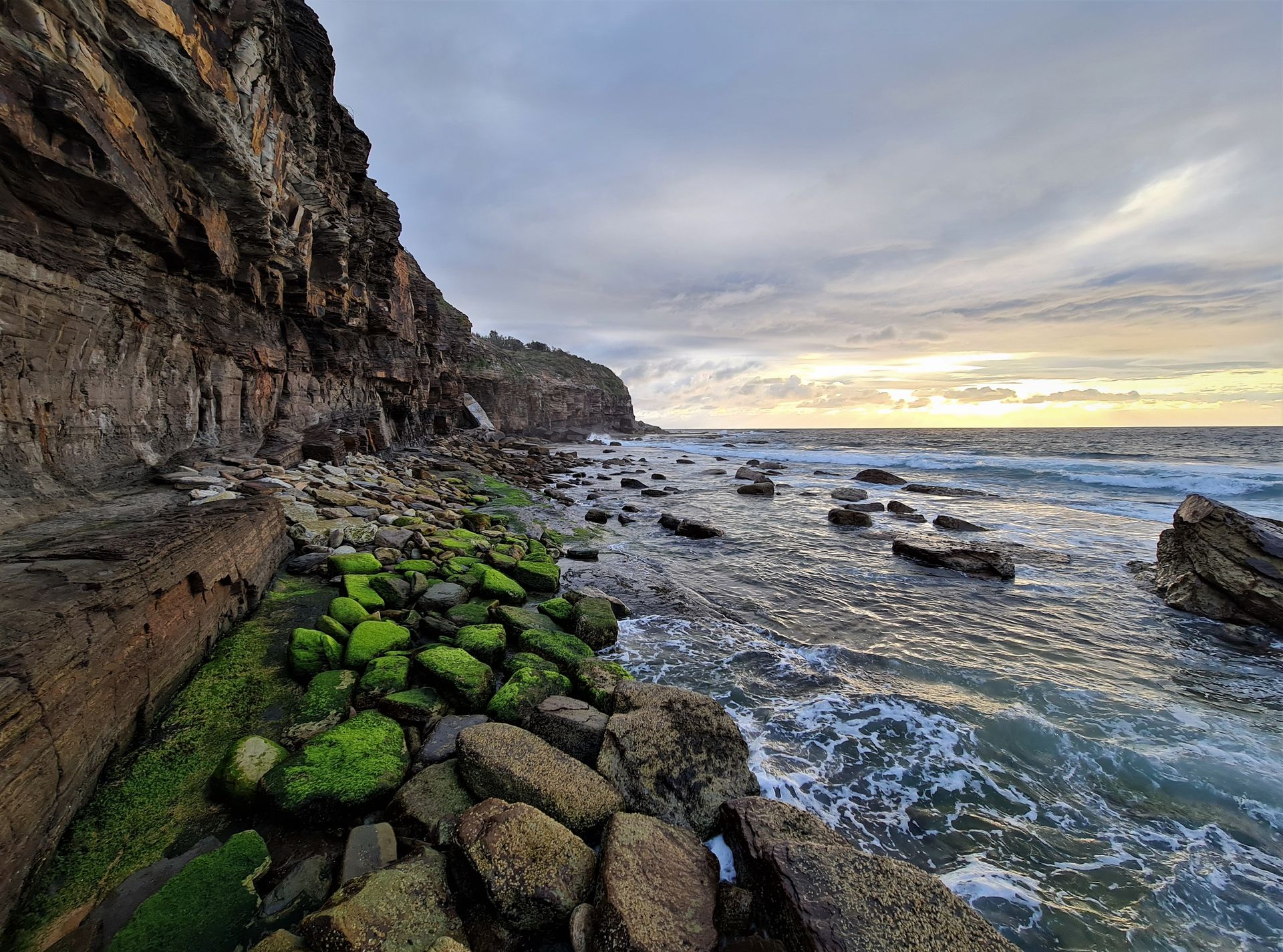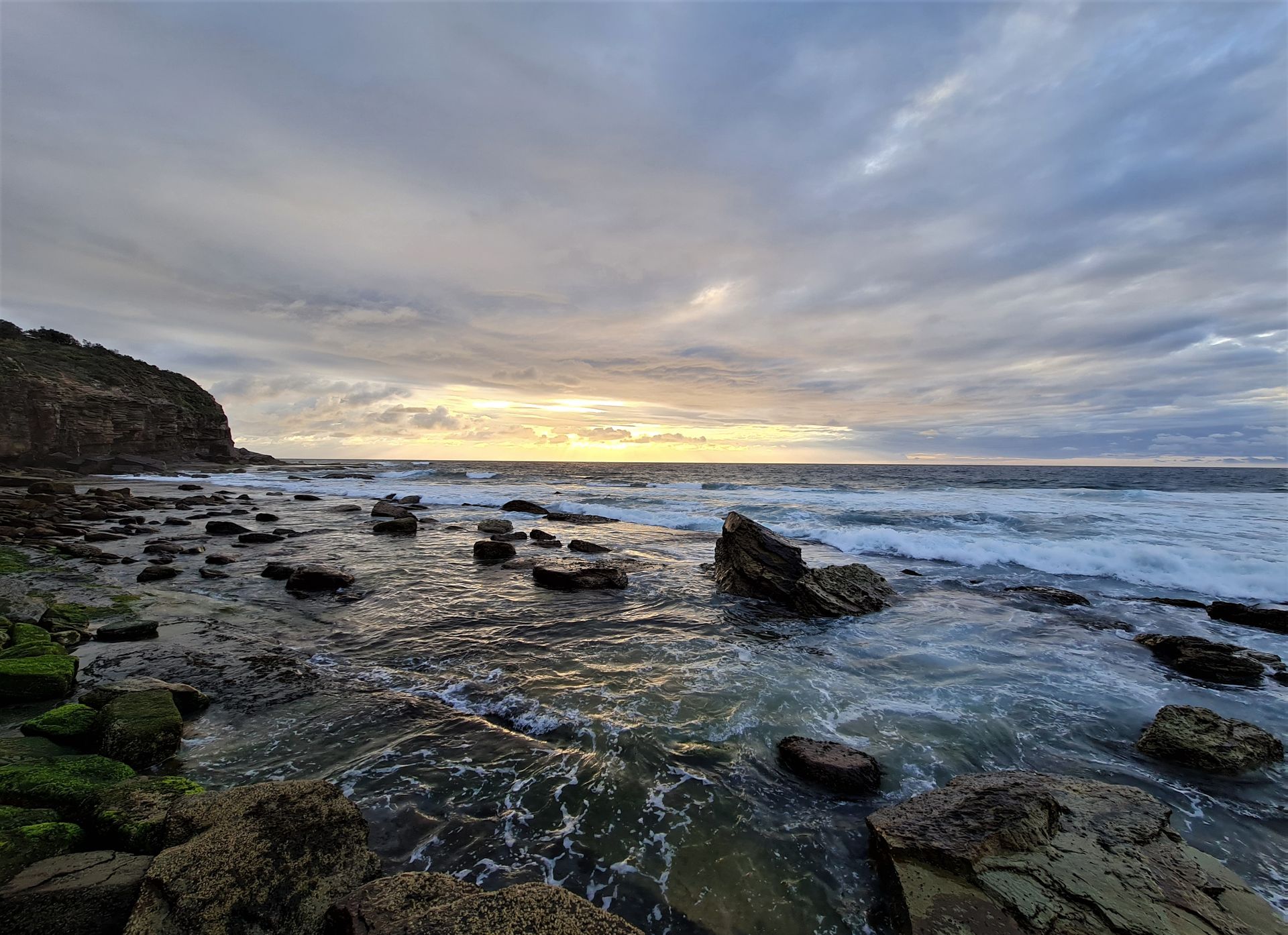 The red triangle slug, scientific name Triboniophorus graeffei, is a species of large air-breathing land slug, a terrestrial pulmonate gastropod mollusc in the family Athoracophoridae, the leaf-veined slugs. This large (up to 15 cm), often colourful and striking-looking species is found in eastern Australia. It is Australia's largest native land slug. It is a common part of the fauna.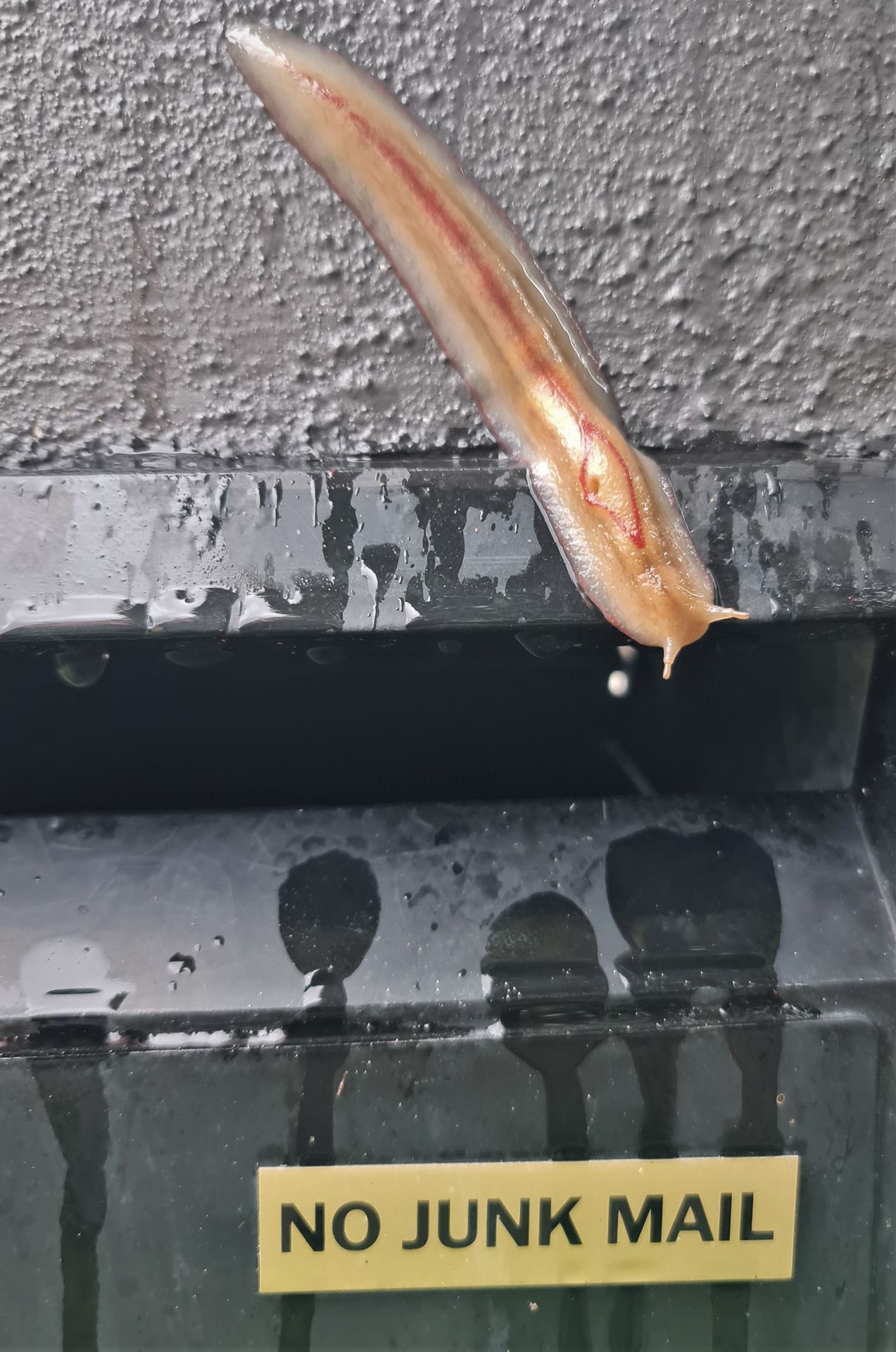 This slug feeds on microscopic algae on smooth bark eucalypts, and algae on other smooth surfaces, leaving a narrow wiggly track. The distinctive red triangle on its back contains the breathing pore.
Photo: one of these at Warriewood. Photo: Joe Mills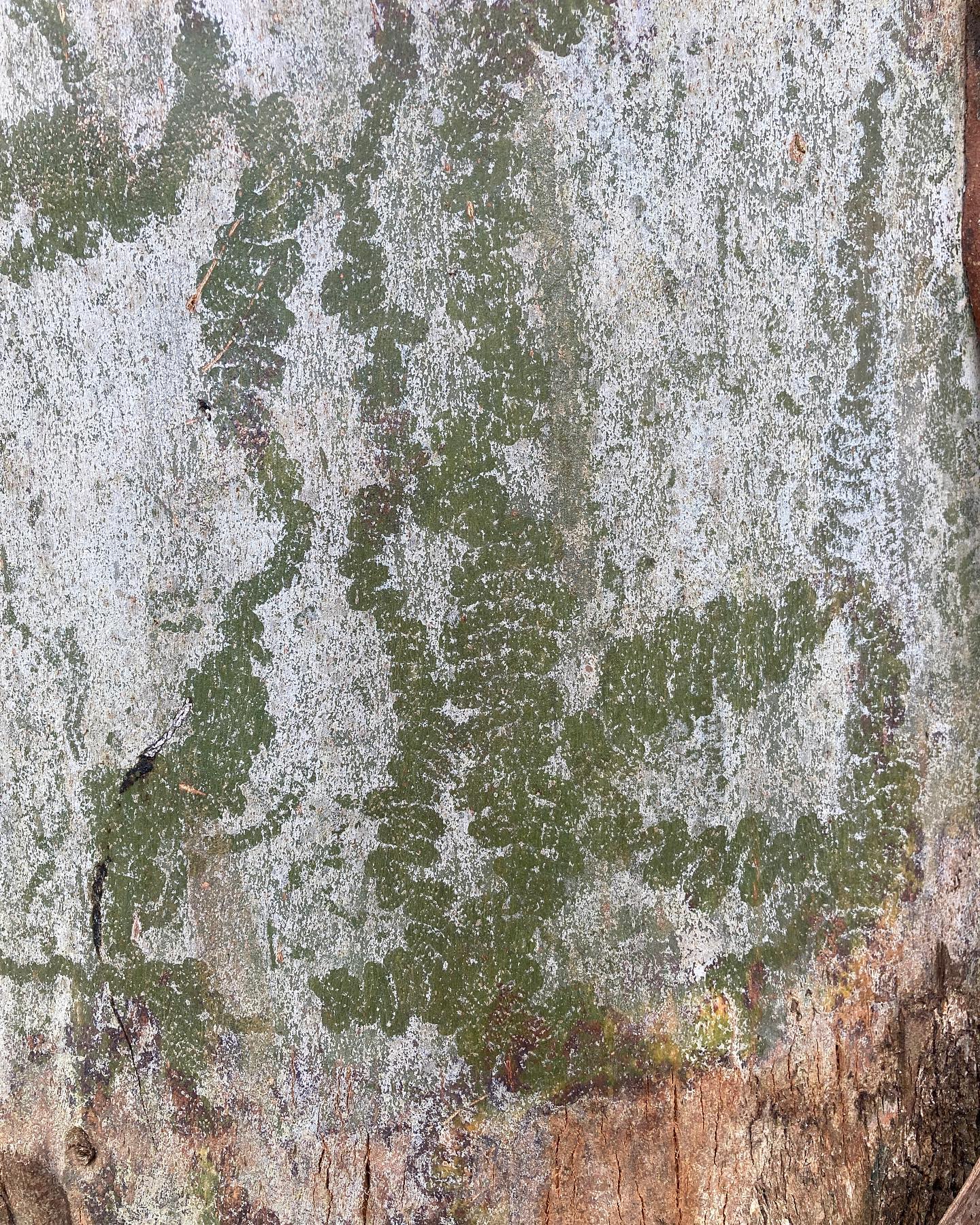 Who did this? A Red Triangle Slug, feeding on algae scraped off with its raspy tongue. Yummy! On a Sydney Blue Gum in Palmgrove Park Avalon.
Photo: Pittwater Natural Heritage Association (PNHA)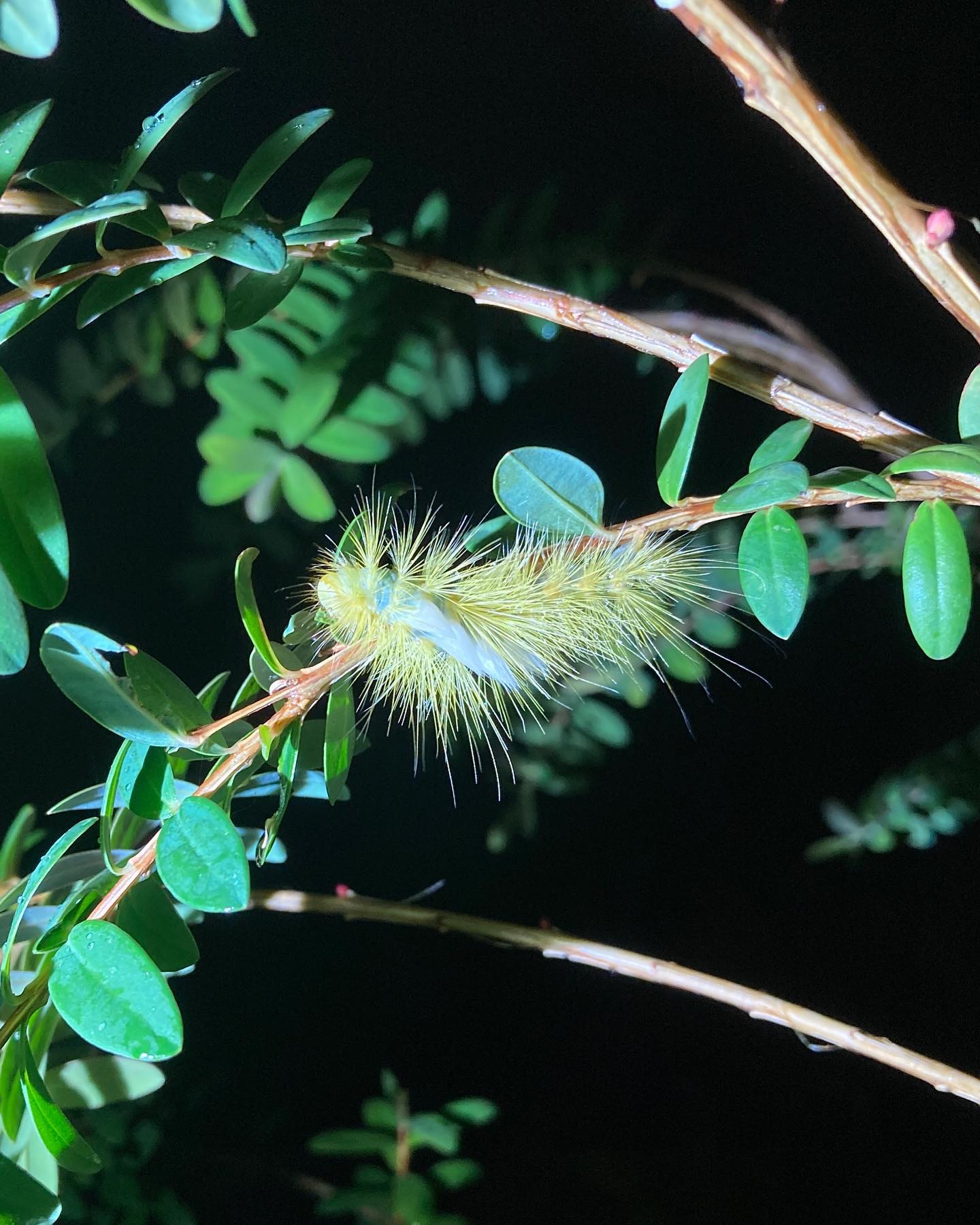 Perfect Tussock Moth Calliteara pura having supper on Melaleuca hypericifolia in Avalon. This larva is happy to eat a wide range of plants. For the moth it will become see: lepidoptera.butterflyhouse.com.au/lyma/pura.html
Photo: Pittwater Natural Heritage Association (PNHA)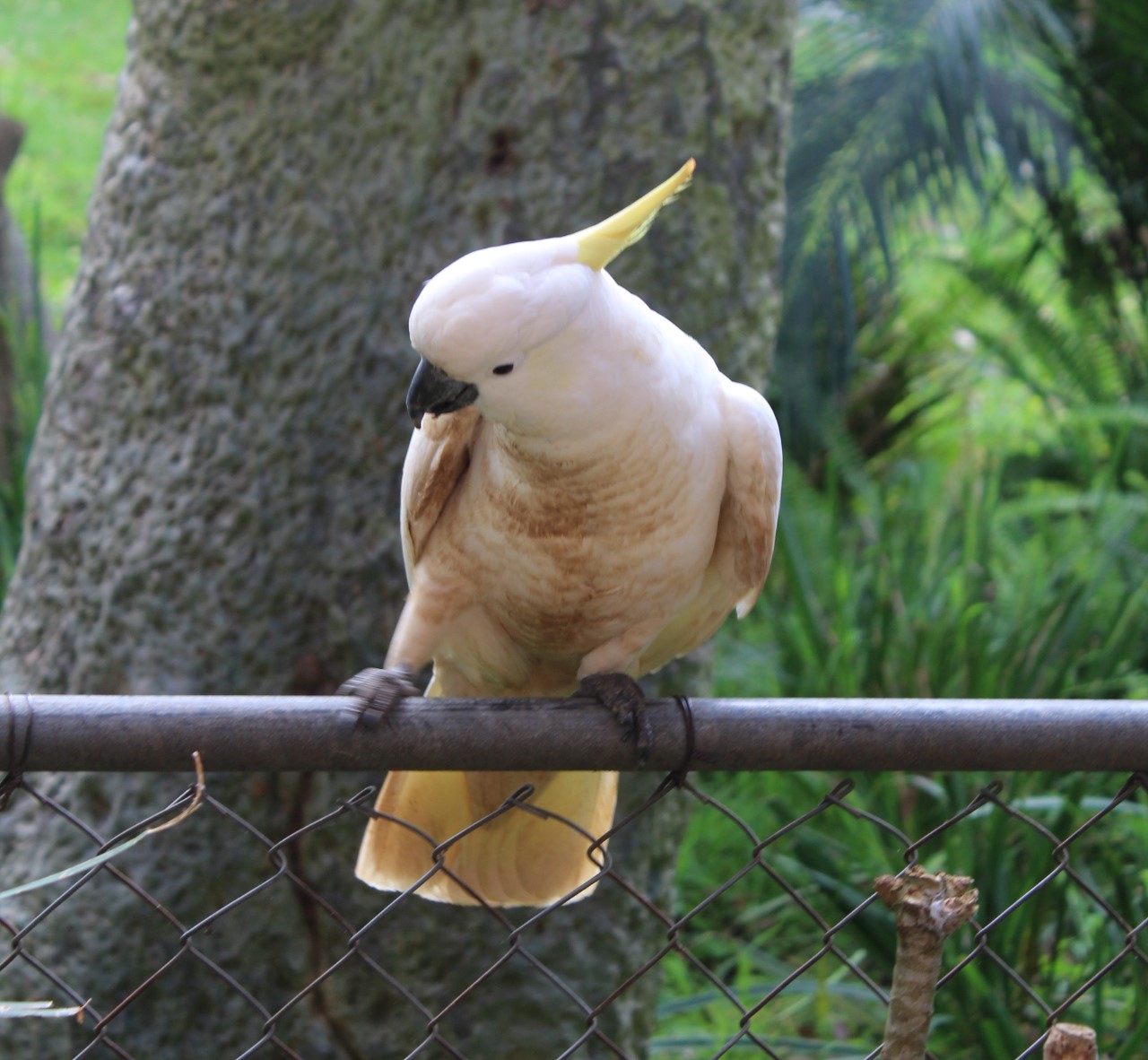 Grubby Cockatoo Season - you may see dirty looking sulphur crested cockatoos at present. The dirtiness is possibly from being in a nesting hollow, and getting dirty while getting in and out, especially during muddy rain times. Breeding season for cockatoos is from August to January in the south-east, and from May to September farther north. The eggs are laid in a suitable tree hollow, which is prepared by both sexes. Both birds also incubate and care for the chicks. The chicks remain with the parents all year round and family groups will stay together indefinitely. Photo: A J Guesdon