May 22 - 28, 2022: Issue 539
opening round of 2022 IRB Premiership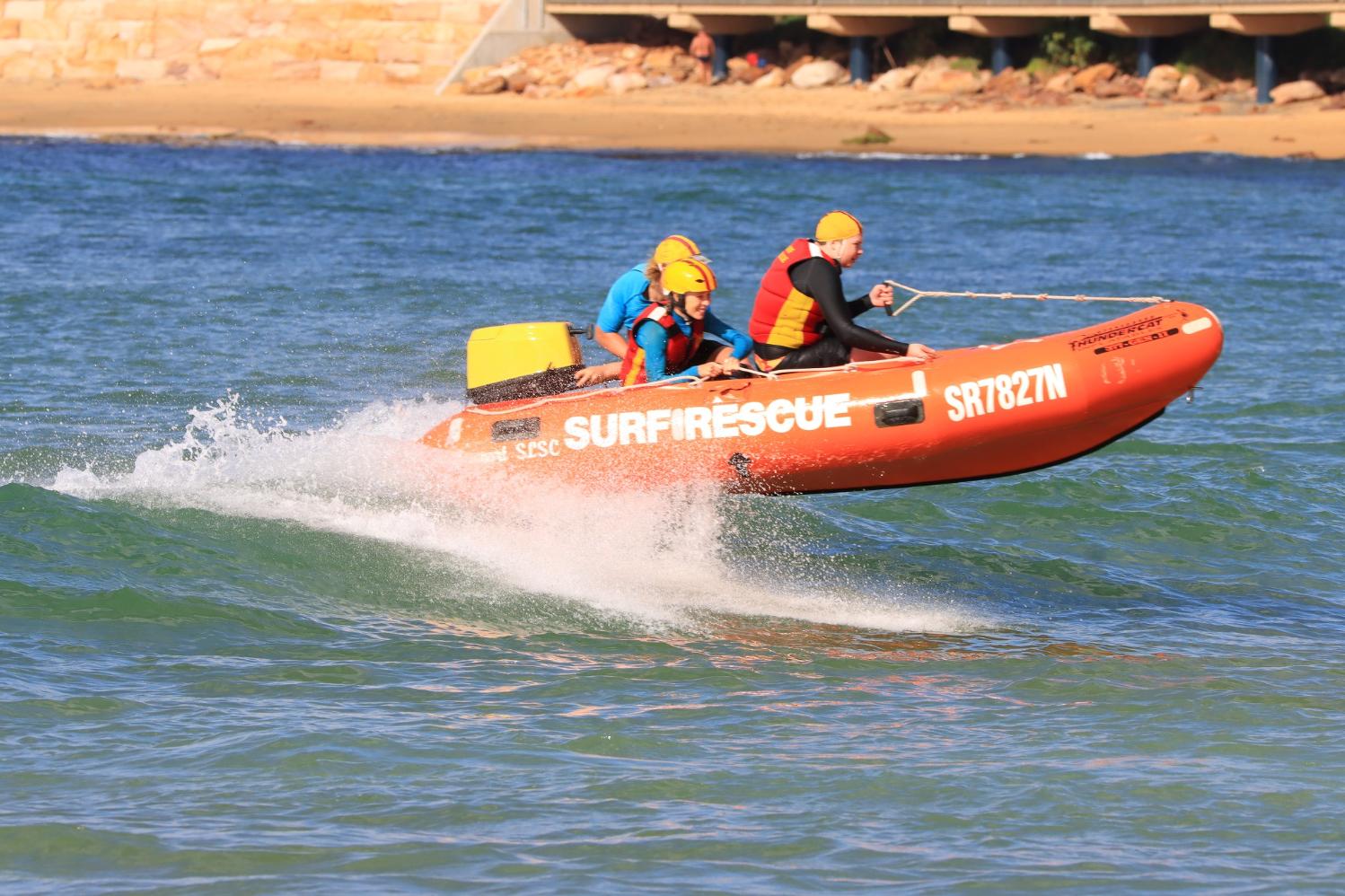 Newport in action in Round 1 of the 2022 IRB Premiership. Photo by Richard Black
Caves Beach SLSC flexed its muscles in a dominant display of Inflatable Rescue Boat (IRB) racing to take out Round 1 of the 2022 Sharkskin NSW IRB Premiership in Terrigal over the weekend of May 14-15, but defending champions Kiama Downs is nipping at their heels.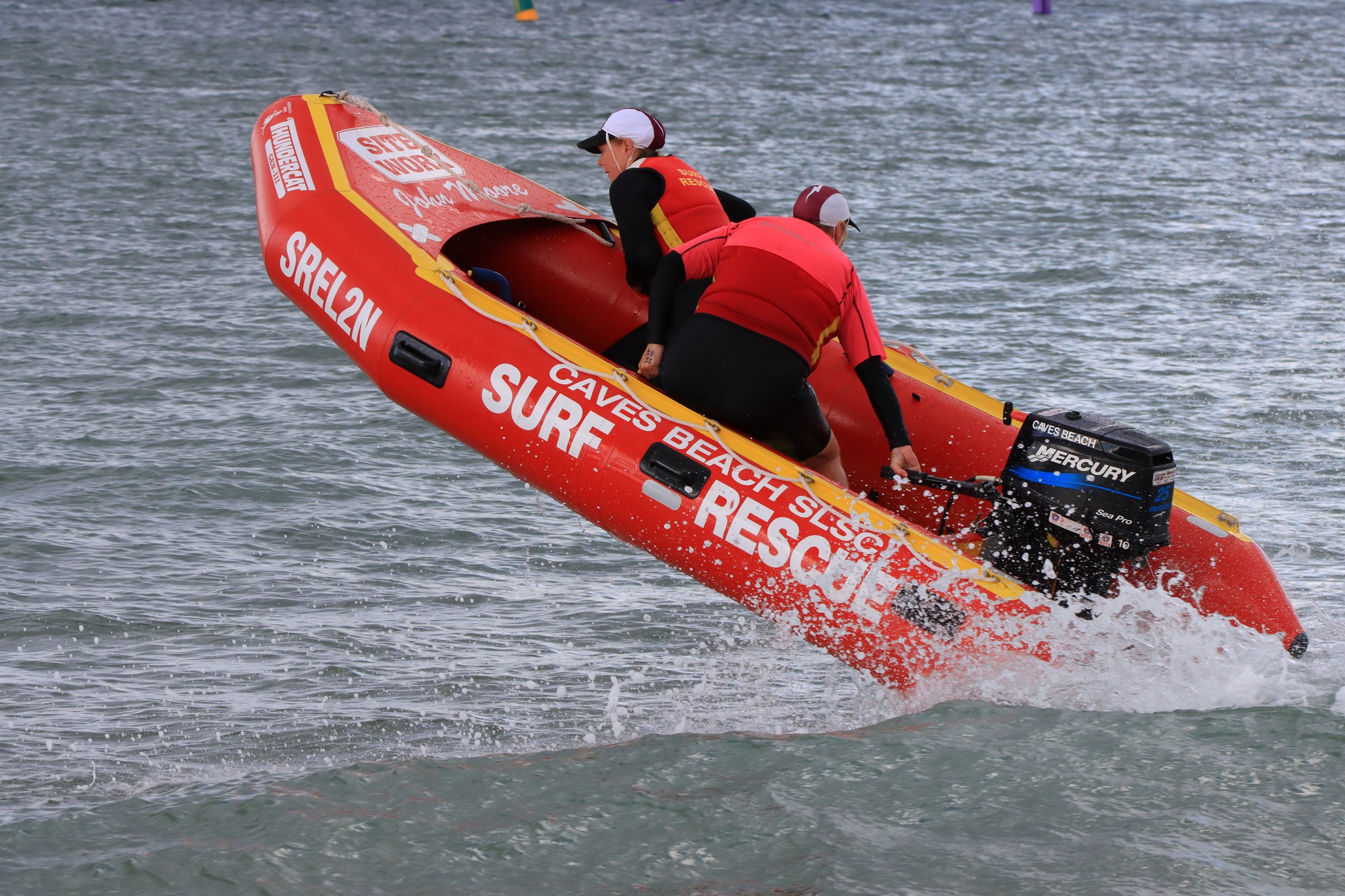 Caves Beach in action. Photo by Richard Black

It will be a tight tussle at the top when Round 2 rolls around in a fortnight's time at Bulli in the Illawarra, with just 15 points separating the two clubs.
Newport SLSC rounded out the top three, sitting 30 points behind Kiama Downs on 83, while host club Terrigal are a further nine points adrift in fourth.
Competitors were met with tricky conditions across the two days of competition – unfamiliar territory for a Terrigal IRB leg traditionally known for calmer waters. Instead, a northerly swell sought to provide a stern test, while a blanket of fog added a further layer of difficulty in the opening hours of day one.
Terrigal competitors and brothers, Bailey and Lachlan Meikle, said the conditions weren't like anything they were used to at their home beach.
"It's been a long time since we've been racing," Bailey said.
"It's not like the last couple of years, but I like a bit of swell – it's a bit of a challenge," Lachlan added.
"When it comes to rescues these conditions make you wave confident."
The swell was best navigated by Caves Beach, though, with the Hunter club taking out an impressive five finals on Sunday.
The enjoyment of healthy competition brought out hundreds of competitors, with Bondi's Ron Krite – a competitor across the 45+ Mixed Mass Rescue, Rescue Tube and Surf Rescue as well as the Open Male Mass Rescue – describing it simply but with great effect.
"We've done a lot of training, but the end of last season was mainly training because we couldn't continue," he said.
"It's just so good to be back."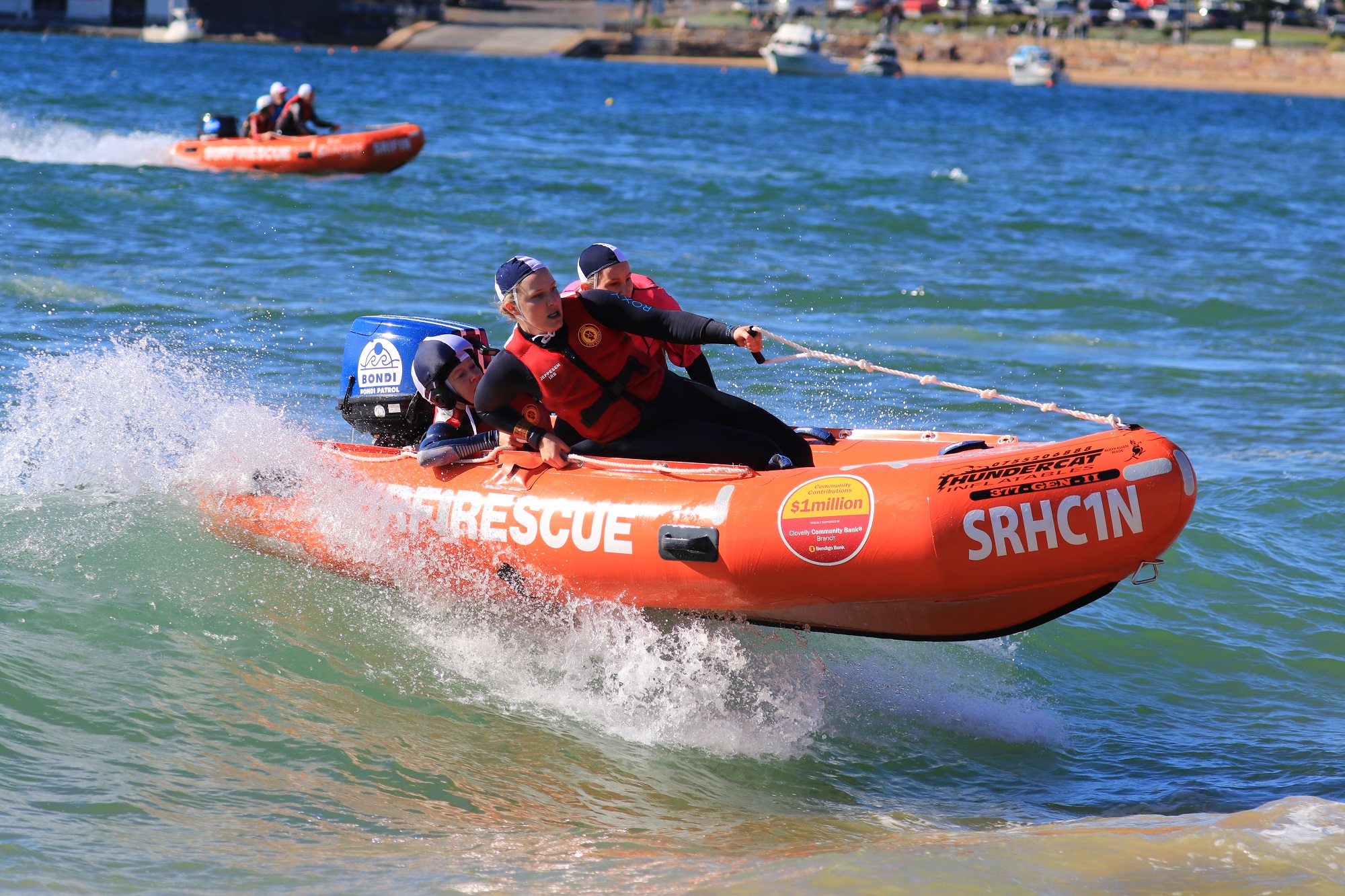 Bondi in action during Round 1. Photo by Richard Black

In 2021 COVID-19 would eventually ensure the season would become first disrupted, then cancelled, and Kiama Downs Team Manager Stephen Strong is thrilled by the opportunity to be back on the water and put their training into practice.
"The last couple of years have been hard for all clubs," he said.
"It'll be really nice to get a good, full season of racing in.
"We got through Covid but the weather gods have been a bit naughty the last few months which has caused a bit of a change to training where we've been working with a few of our new competitors who are acting as patients in and around the cans, and on starts and finishes.
Surf Life Saving NSW Director of Surf Sport, Don van Keimpema is looking forward to seeing the 2022 Premiership play out, which sees four surf clubs host rounds over the coming months before the State Championships at South West Rocks in July.
"The Sharkskin NSW IRB Premiership is a feature event on the state surf sports calendar – it provides a great spectacle and showcases the skills of our membership," he said.
"I'm really excited for the 2022 season, which we are confident will be the first uninterrupted Premiership in two years. We know the competitors are chomping at the bit to get out there."
The next round of the 2022 Sharkskin NSW IRB Premiership will take place at Bulli on the weekend of 28-29 May.
IRB racing is the opportunity for drivers and crew to develop and hone vital rescue skills in simulated scenarios under pressure. The out-of-season sport also provides the opportunity for lifesavers to keep fit and connected throughout winter.
Round 1 Point Score:
Caves Beach 128
Kiama Downs 113
Newport 83
Terrigal 74
Queenscliff 38
South Maroubra 32
Avalon Beach 30
North Cronulla 25
North Avoca 22
Maroubra 22
Nobbys 18
Helensburgh Stanwell Park 10
Bondi 6
Bungan Beach 3
Coogee 0
Ocean Beach 0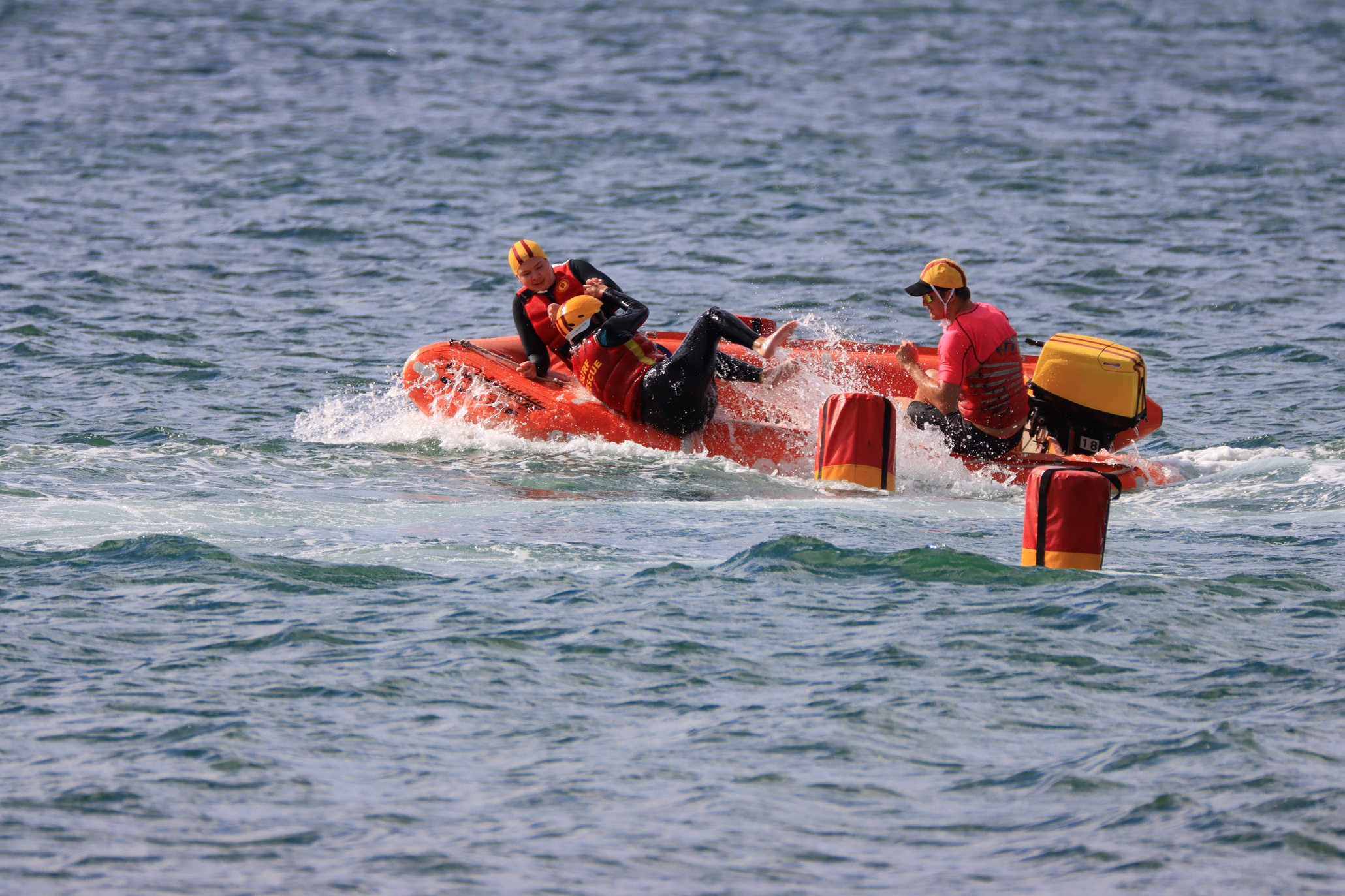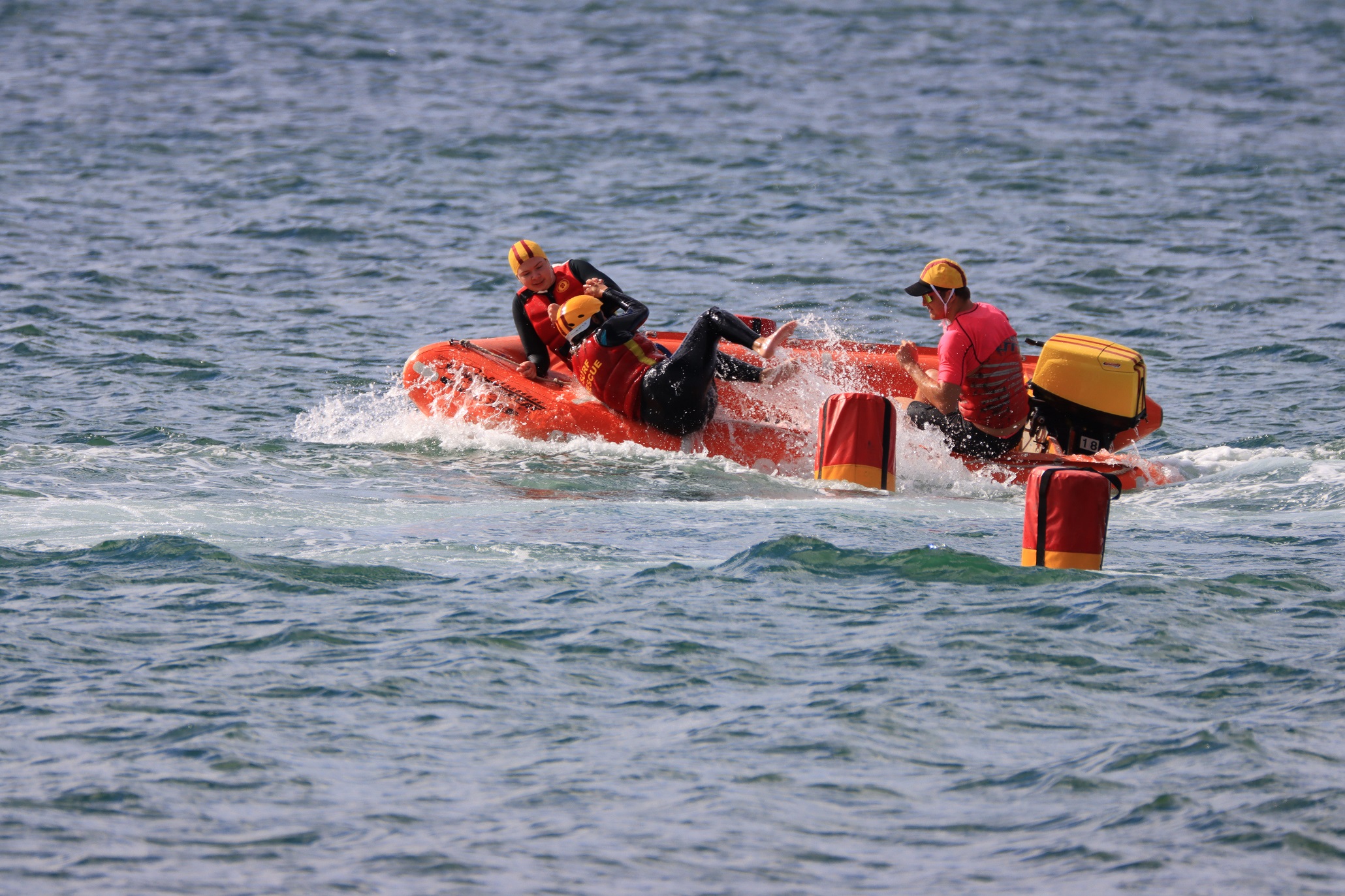 Newport SLSC in action in Round 1 of the 2022 IRB Premiership. Photos by Richard Black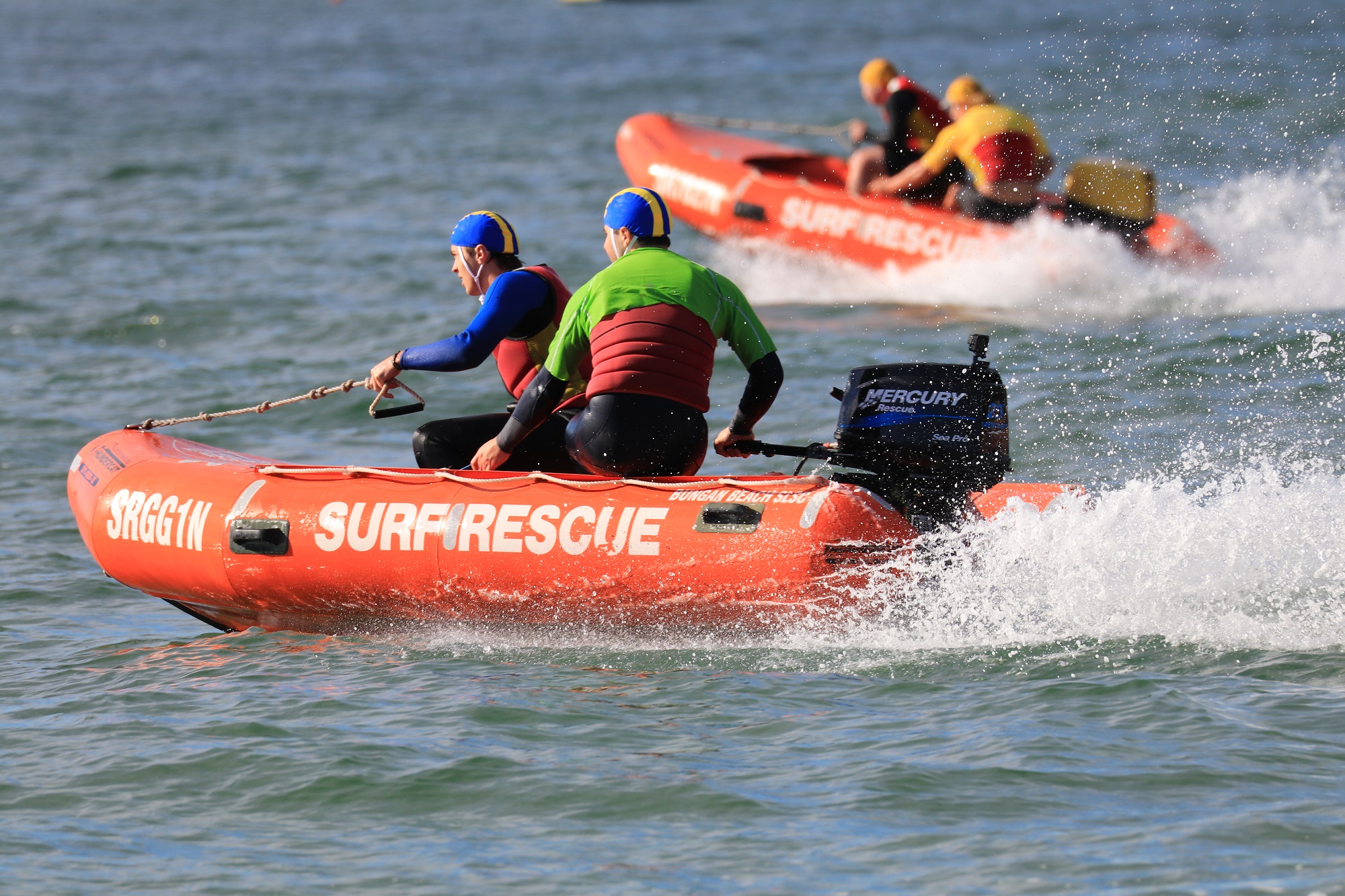 Bungan Beach SLSC in action in Round 1 of the 2022 IRB Premiership. Photo by Richard Black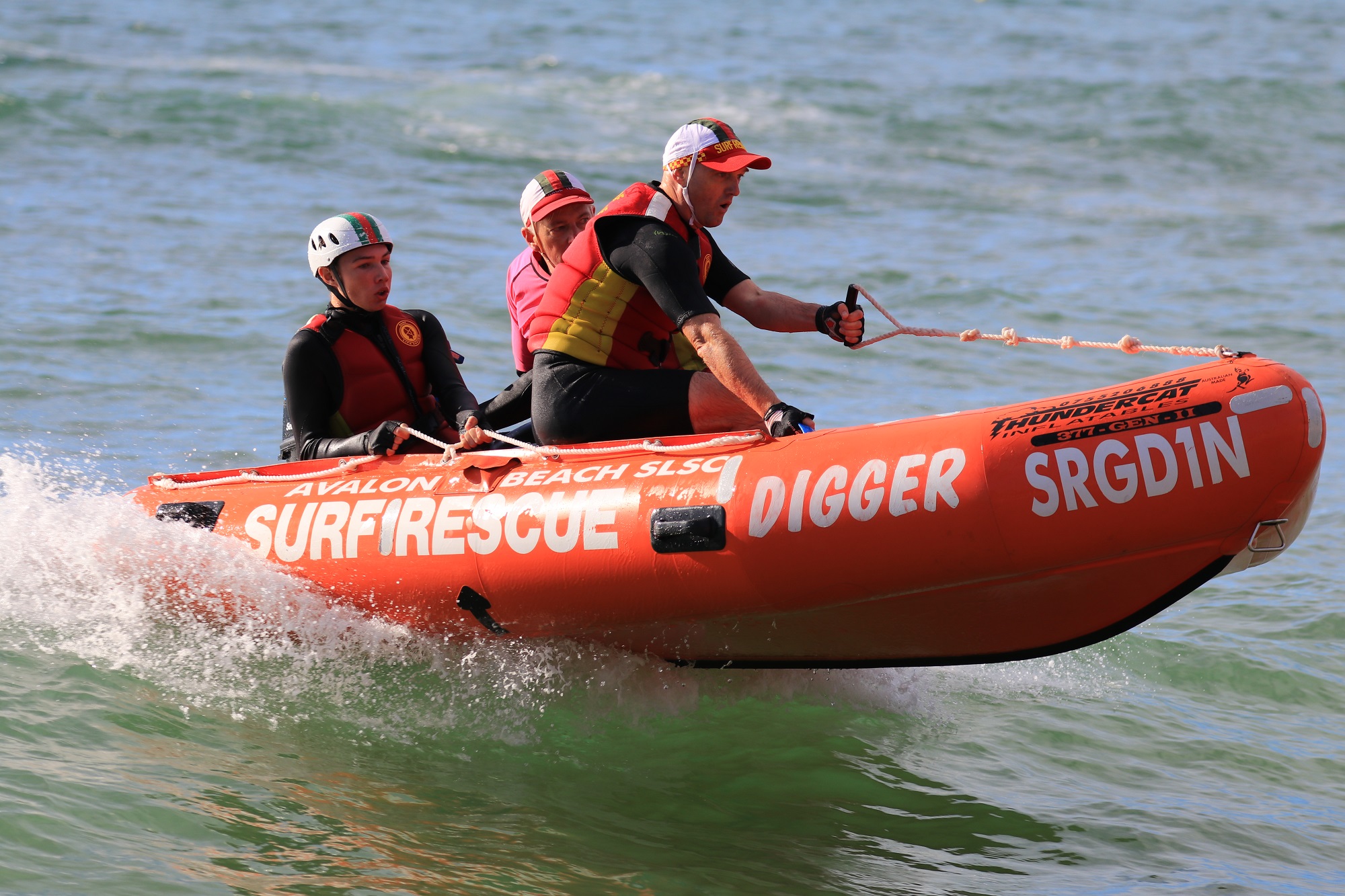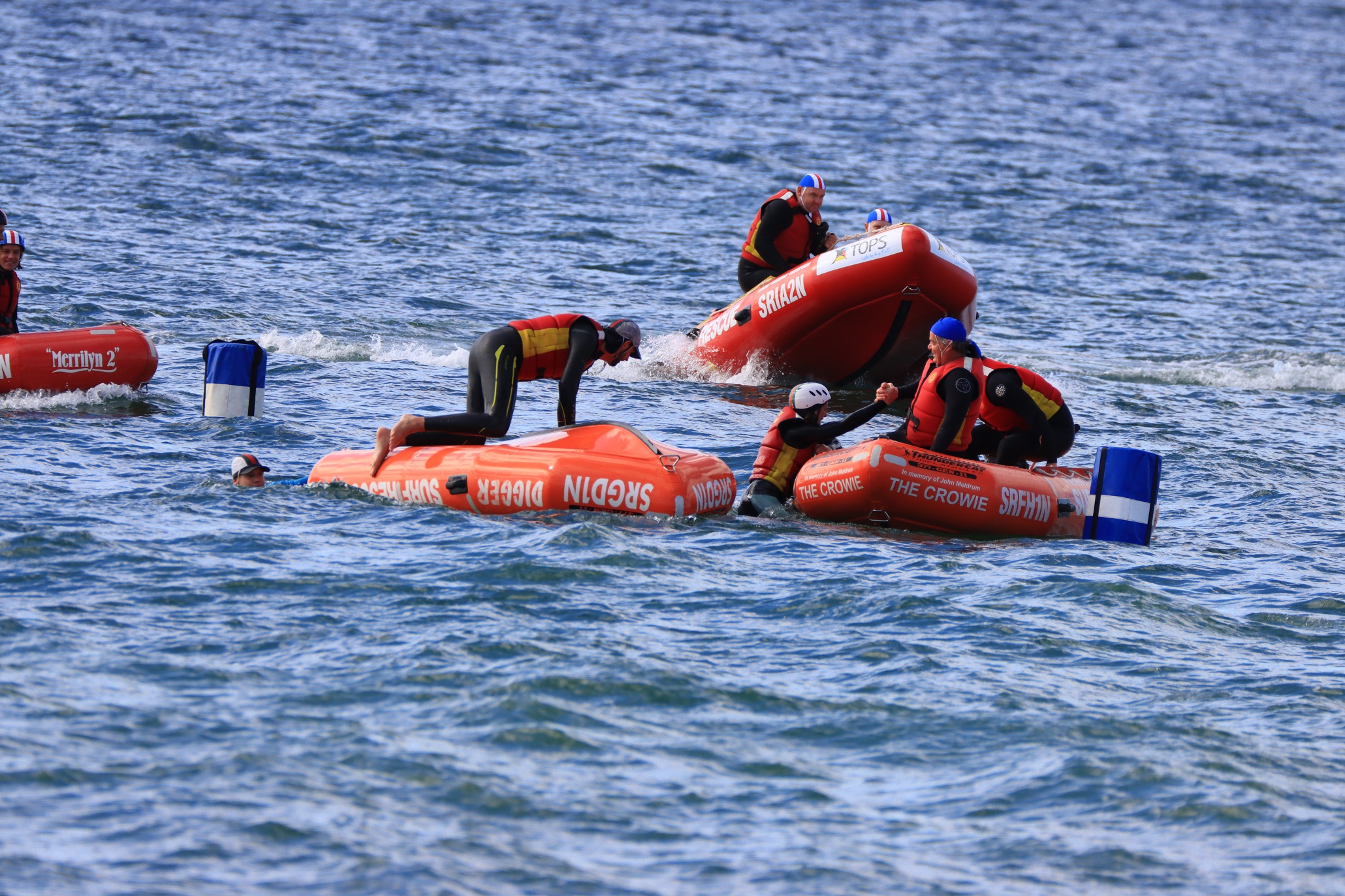 Avalon Beach SLSC in action in Round 1 of the 2022 IRB Premiership. Photos by Richard Black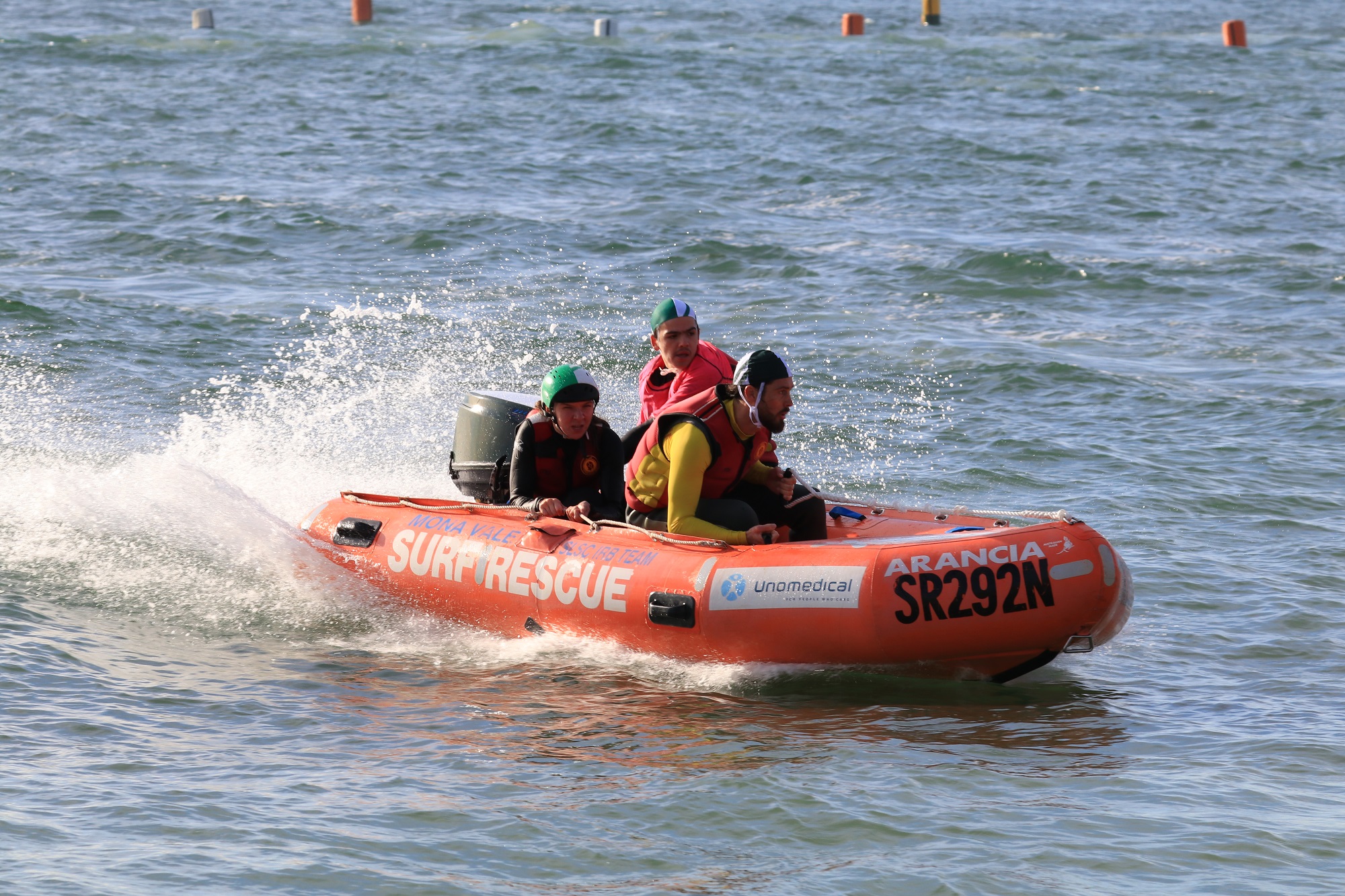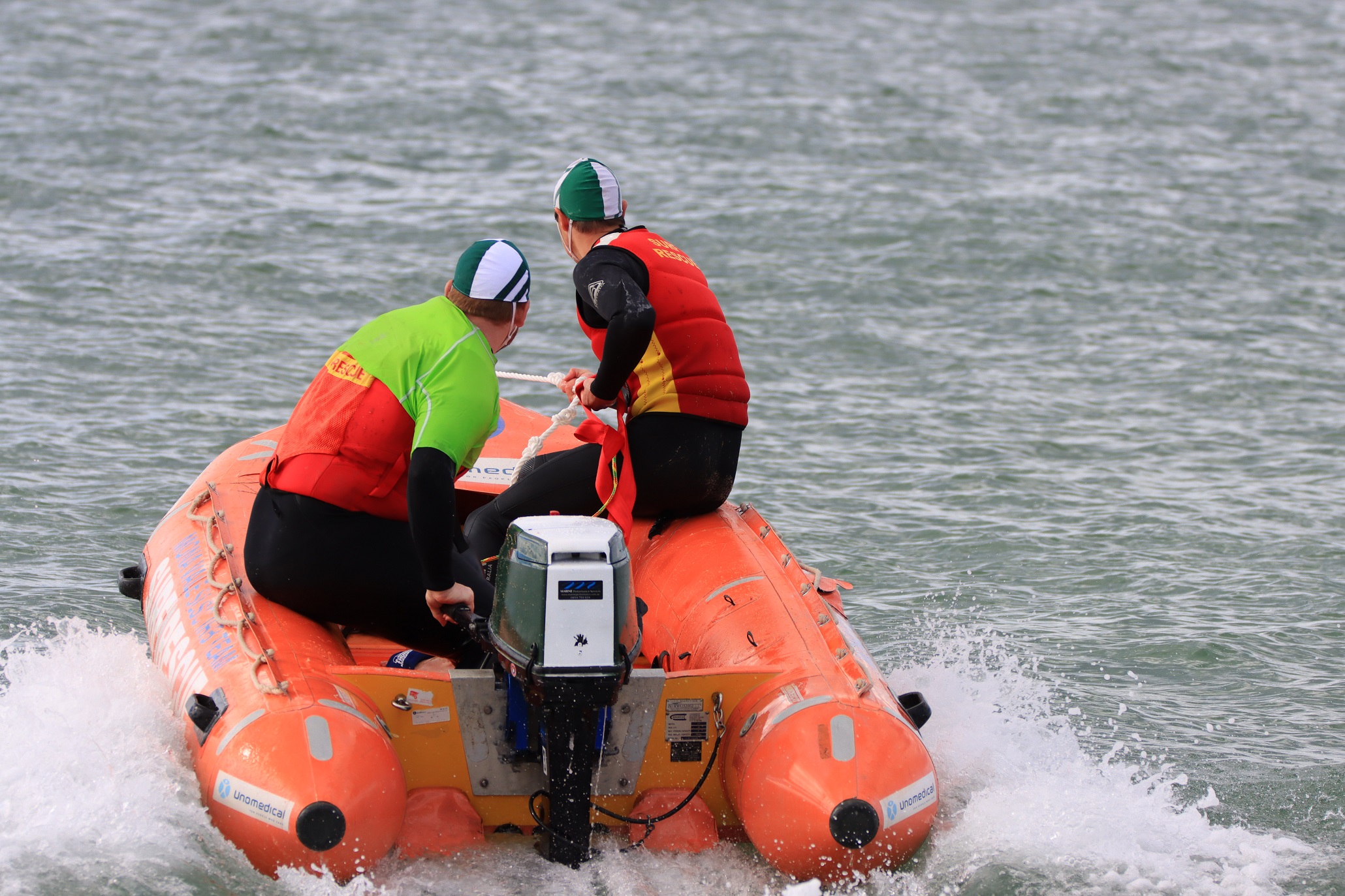 Mona Vale SLSC in action in Round 1 of the 2022 IRB Premiership. Photos by Richard Black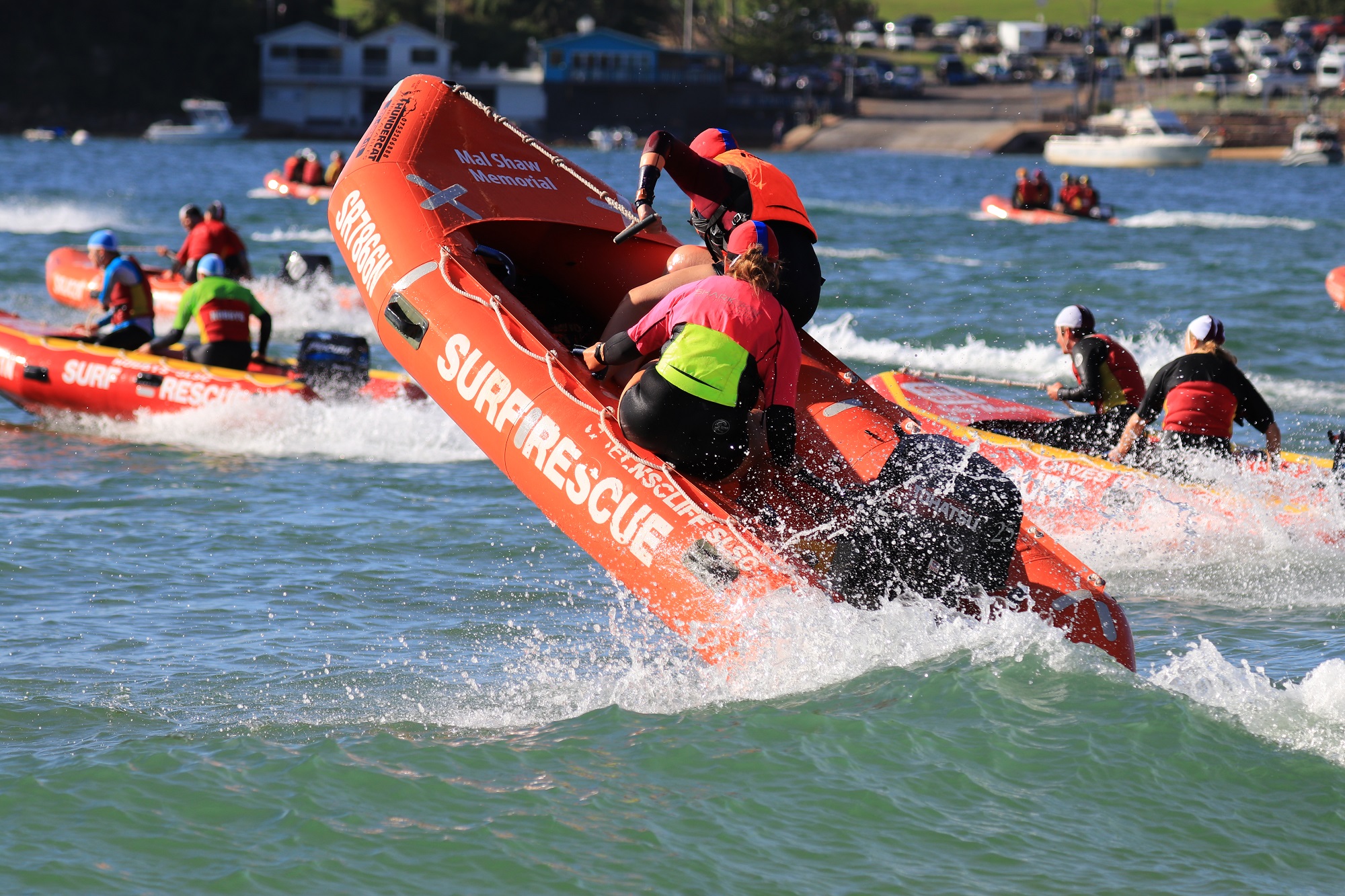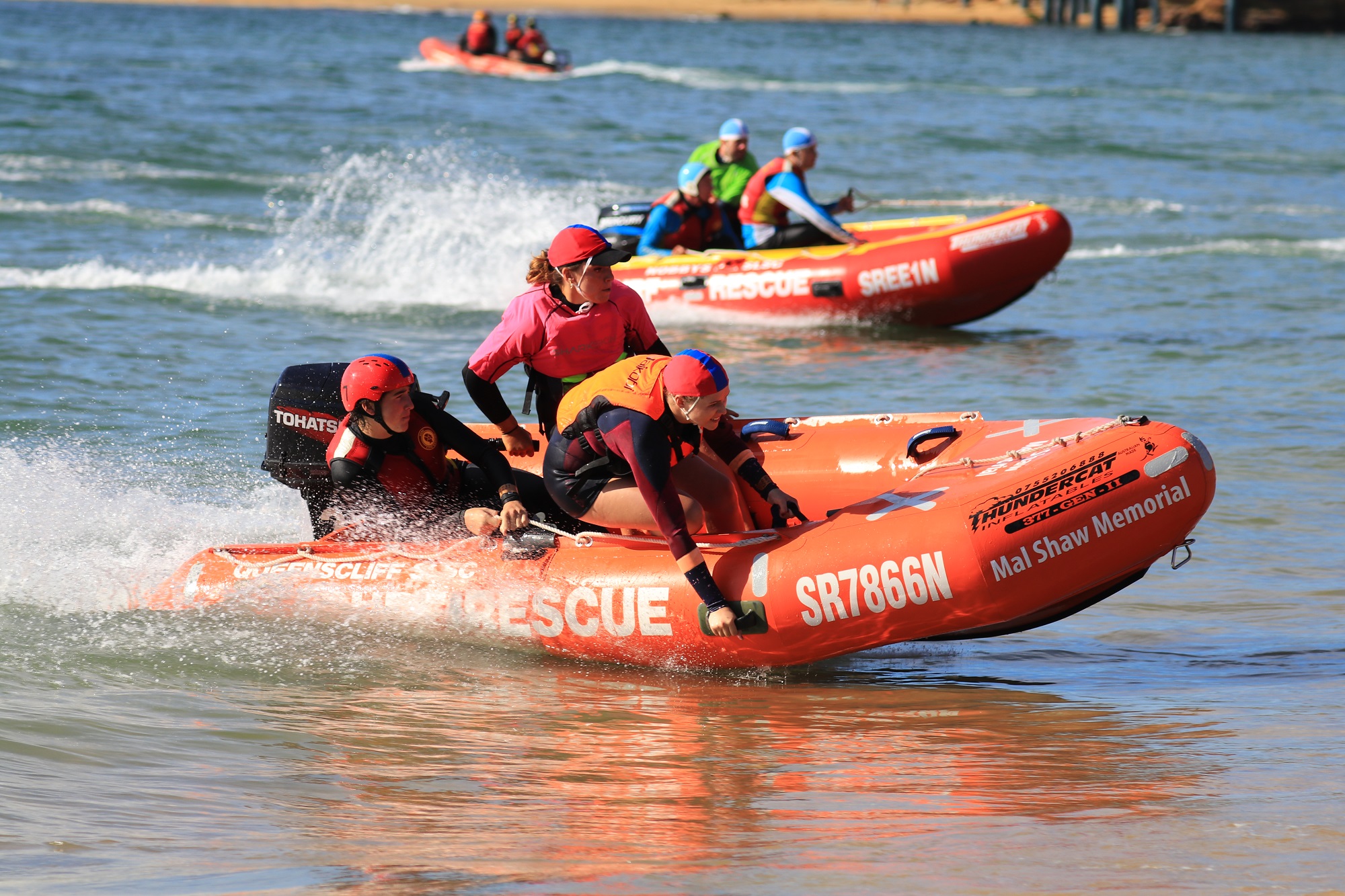 Queenscliff SLSC in action in Round 1 of the 2022 IRB Premiership. Photos by Richard Black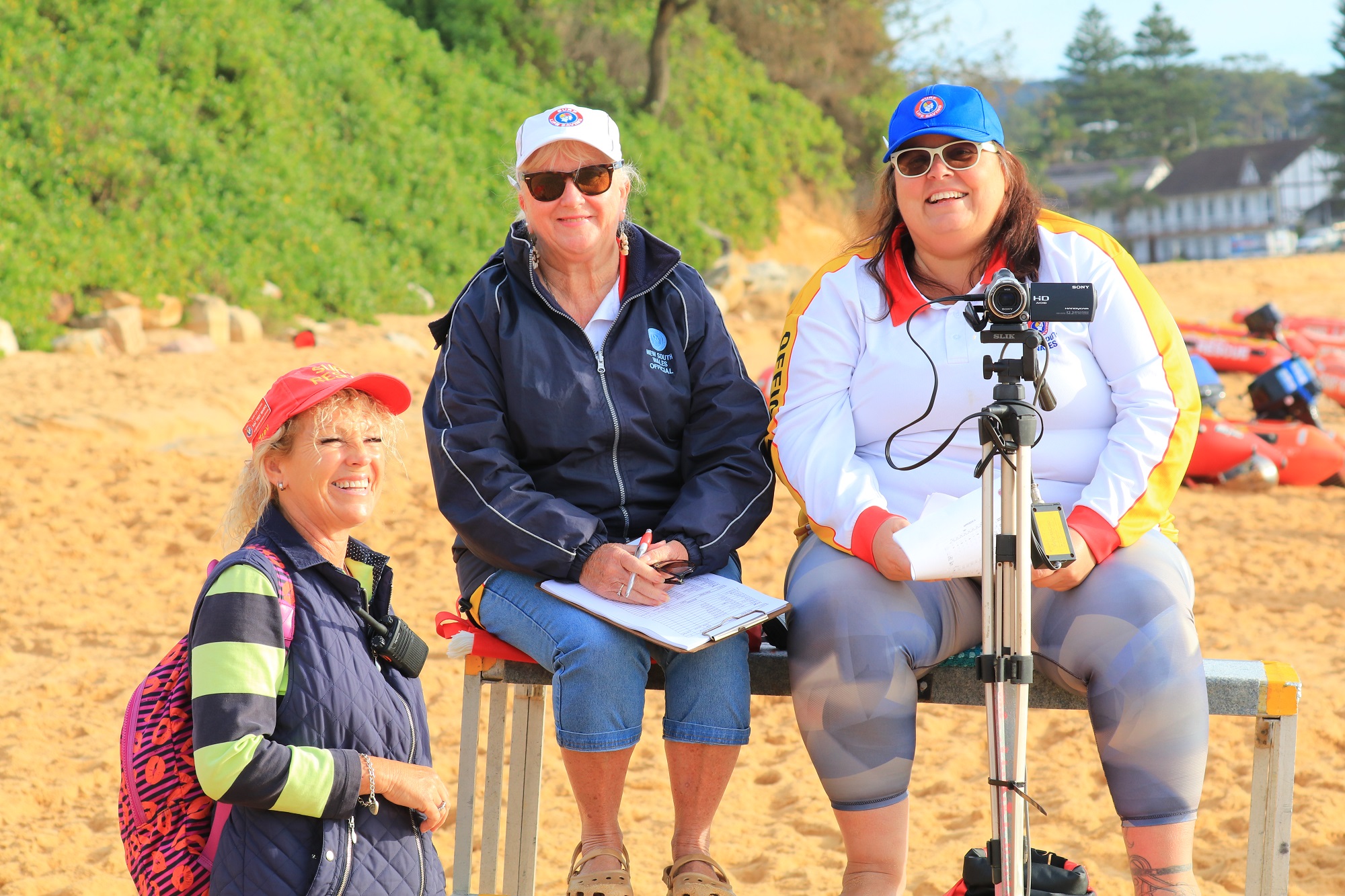 None of these carnivals can be run without the invaluable service given by volunteer officials. Photos by Richard Black
2022 Sharkskin NSW IRB Premiership locations and dates:
Terrigal SLSC, 14-15 May
Bulli SLSC, 28-29 May
Broulee Surfers SLSC, 11-12 June
Ocean Beach SLSC, 25-26 June
NSW Championships: South West Rocks SLSC, 8-10 July
Report by Surf Life Saving NSW, Photos by Richard Black.